On February 9, Brooklyn is going Cali.
Well, Brooklyn Brewery at least. Next month the beermaker will be relaunching its 2017 brew Bel Air Sour as a permanent staple in its stable of beers. The sour performed so well last year Brooklyn made the choice to start brewing it year round. It will launch officially on February 9, and to mark the occasion, Brooklyn Brewery will throw Party Tartly Day bashes in locales like Brooklyn and Houston.
If you didn't have the chance to taste Bel Air Sour in its limited release during late 2017, you should know that it's a crisp brew. The tartness hits hard at first sip but gives way to citrus and strong hints of lemon for an even, refreshing drink that beer boasts a 5.8% ABV. And as good as it is in the wintertime, it's a safe bet that it would also taste great sitting outdoors under strong sunshine in warmer seasons. Men's Journal spoke with Brooklyn Brewery's James Beard Award-winning Brewmaster, Garrett Oliver, to find out why the company decided to bring the beer back, and how it came to be such a spectacular beer in the first place.
When did the discussion begin about bringing the Bel Air Sour back for good?
We pretty much always thought that Bel Air would eventually become a permanent beer for us. We've taken the time, I think, to do things right, but we always had confidence in the future of the beer.
Have you guys done this often? Take a limited run beer and put it in the regular rotation?
No, it's actually fairly rare for us. The last beer that "graduated" from being a "special" to permanence was Sorachi Ace, which debuted in 2009 and became permanent a few years later.
What factors go into doing that, just sales or some personal preference of employees, brewmasters?
I think it's when you watch a beer take on a life of its own, and when it appears to gain speed without effort or any assistance. When people are walking up to you all the time telling you how much they love something, well, you know that's special.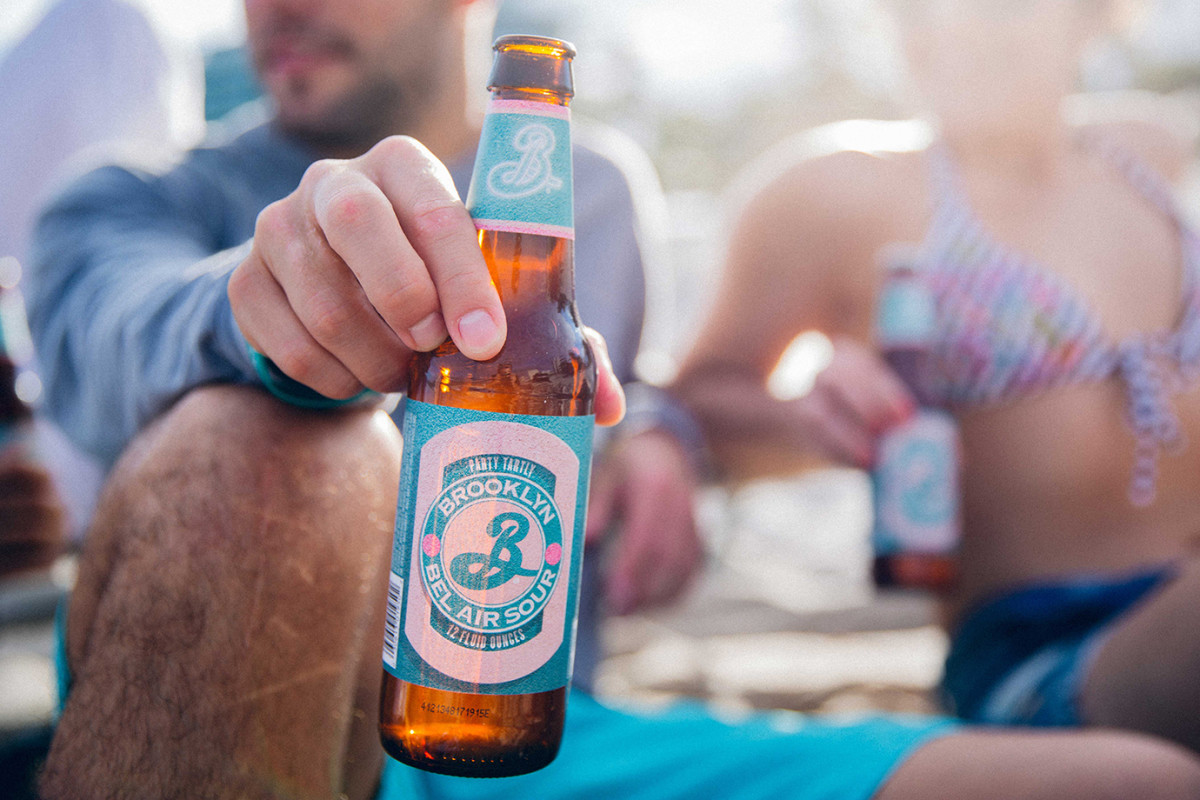 How was the Bel Air Sour born?
Bel Air came straight up out of the brewhouse. We first started working on our souring technique about four years ago. I was looking for a particular type of bacterial strain to use, and we ran a lot of trials. After some time, our lab team actually isolated a native strain that was perfect for the job. Once we had our technique down, this sour beer split off into a number of variants. Branches became "The Discreet Charm of the Framboise" and later "Kiwi's Playhouse". But another variant was already turning into Bel Air.
What about it do you think sets it apart from other sours?
The focus and quality of the acidity, the lack of off-flavors and the bright tropicality. At first, people are startled by the tang, but by the end of the glass, many of them have a hard time imagining wanting something else. It's not at all tame, but it is compelling. A lot of people previously said, "Well, I can drink one glass of sour beer, but that's it." Bel Air is a beer people stick with.
How do you decide to bring it back now? Personally, it drinks more like a summer beer and it's been cold in Brooklyn!
It may well sell better in summer—lots of beers do. We'll see. But I don't think it's at all limited by season. After all, it's not really "light" and it's bracing and fun to drink. I think people can go for that any time of year.
Sours seem to be having a moment, do you think you guys will be making more varieties?
As I mentioned, in a way, the "other varieties" actually came first while we were working on full-scale production for Bel Air. But that doesn't mean there won't be others. Right now we're focusing entirely on this beer. There will eventually be a lighter version for European markets with supermarket ABV restrictions; our test brews of those are pretty tasty, just like the original.
Sours are definitely being talked about a lot right now and are causing a lot of excitement for beer fans, but we're just getting started. Or, actually, "re-started". Some people a few years back said that sour beers would never be big. I always thought those folks were crazy. Bitterness takes getting used to, but acidity? Everyone loves acidity from the time they're little kids. Years ago we drove acidity out of beer, but like lots of other cool flavors, craft beer is bringing it back. And when acidity is done with finesse, it's really hard to beat.
For access to exclusive gear videos, celebrity interviews, and more, subscribe on YouTube!