Elijah Craig Barrel Proof is another hype bottle in the bourbon world, but since it will be on everyone's radar after a year of accolades, it's a good time to talk about the question of small batch bourbons and quality standards.
It's a problem for a small batch whiskey to be on the hype train: a particularly good batch with disappointing follow-ups can damage a brand. Small batches are typically designed to be replicated—the idea is that you batch together barrels with similar flavor profiles to recreate a familiar final product. But since no two barrels taste the same, it's impossible to make something exactly the same as the previous batch.
Elijah Craig barrel proof isn't the first small batch, but at the moment it is the one in the largest spotlight.
The most impactful accolade came in the form of Whisky Advocate's Top 20 Whiskies list for 2017, where batch B517 placed first. Bourbon expert and author Fred Minnick had already given a previous release (A117) high marks.
But both of those batches are long gone, and though you may find the occasional dusty, neglected gem on a shelf—or come across one obscured by lesser whiskeys on the back of a bar—you'll probably never see these batches in the wild. And as the hype train builds momentum, the sales will go faster on the subsequent batches.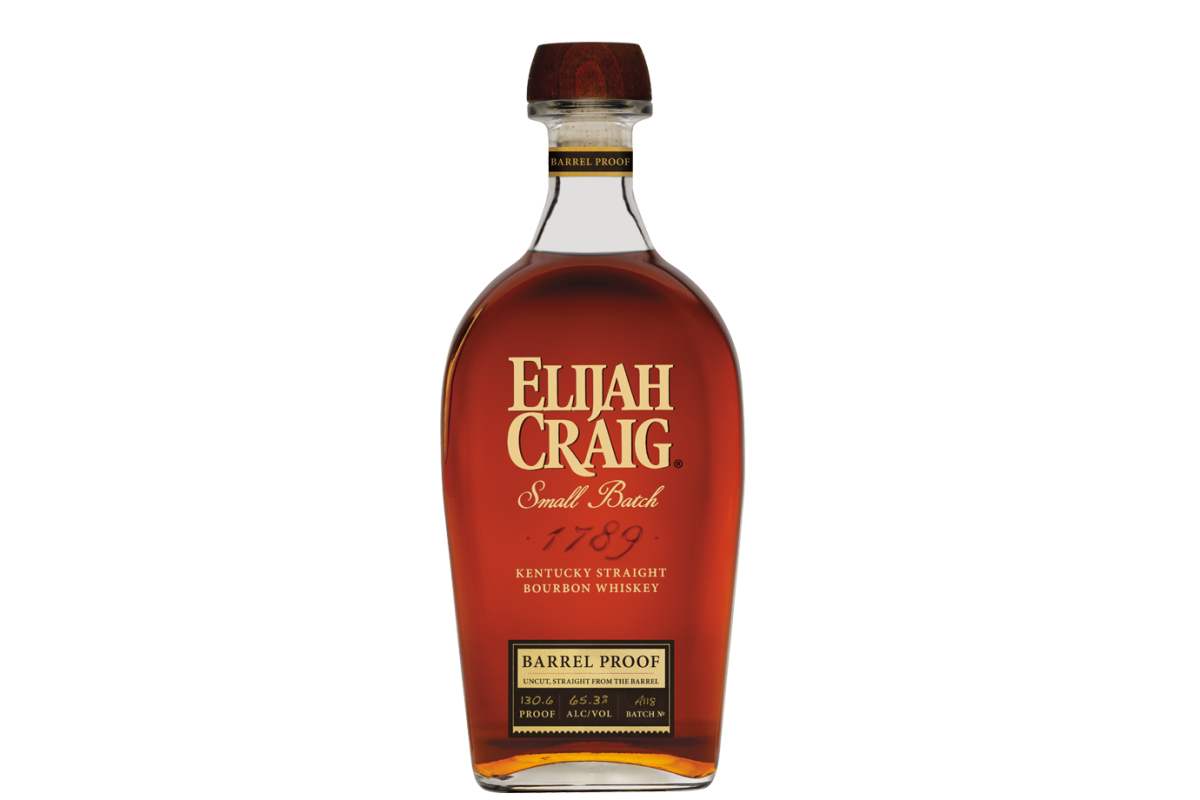 The distilleries have it good: most of the product will sell out long before reviews get published in print—or even in digital arenas. But that leaves customers with a bit of a gamble every time they see a new "batch" before the reviews come out: the question is essentially whether the bottle they purchase a year later is as good as the last one.
If you happen to come across a bottle on a shelf tomorrow, it's likely it will be from batch C917, released late last year. Or it could be the first of batch A118, which is the first to be shipped in 2018.
We've tried C917. It's a really well-rounded bourbon, with a lot of character and depth. We got fresh sawdust, baking spices and caramel on the palate, and a great finish. On the nose, you get a little dry oak lumber and leather. It has a great texture, is impressively restrained heat for its proof point (131), and with a touch of water: wow.
There's a bit of reassurance in that pattern: three good bottles in a row. Will the next batch be as good? Hard to tell. There's always the chance that Heaven Hill will screw it up, cut a corner, or take a bold and ultimately detrimental step to try and increase supply.
But that would be uncharacteristic of a company that does a lot to honor their portfolio. Though they've cut age statements from their product line (and from another Elijah Craig bottle) to keep up with demand, they've also refused to tamper with brands like Parker's Heritage that are seen as fan favorites.
So let's hope they keep it up for 2018. After all, there are still a lot of us who haven't had the pleasure of tasting an award-winning batch.
For access to exclusive gear videos, celebrity interviews, and more, subscribe on YouTube!