The skies over Death Valley are Ektachrome blue, and just as clear is the two-lane Charles Brown highway that elbows the national park. I'm driving it in the 2015 Corvette Z06, the most powerful production car GM's ever made. Good grief.
In the driver's line-of-sight is a digital projection of the Z06's speed, placed in a valley between bulges in the hood. Nudging the throttle easily bumps those numbers to triple digits, without the telltale wail of an Italian exotic. There are no shimmies or shakes, and the cabin is quiet. Diving this zero-drama 'Vette fast feels like cheating, as if you've jumped into the body of an Olympic marathoner and are just breezing through an easy mile.
GM has been trumpeting the Z06's specs, so we knew that it was putting up ridiculous figures: 0-60 mph in less than 3 seconds, a first for a front-engine production car; 1.2 G's on a skidpad test, the highest GM's ever recorded; a 60-0 mph braking distance of less than a 100 feet. We just weren't expecting the Z06 to be so approachable. This 'Vette is gunning for (and will likely beat a few) supercars three or more times its price. Shouldn't the underdog feel a little hungry, a little wild?
RELATED: How to Rent a Sports Car
Apparently not. It's so composed, thanks in part to a pretty sublime magnetic suspension, that you might forget you're in command of a veritable beast on the way to Starbucks.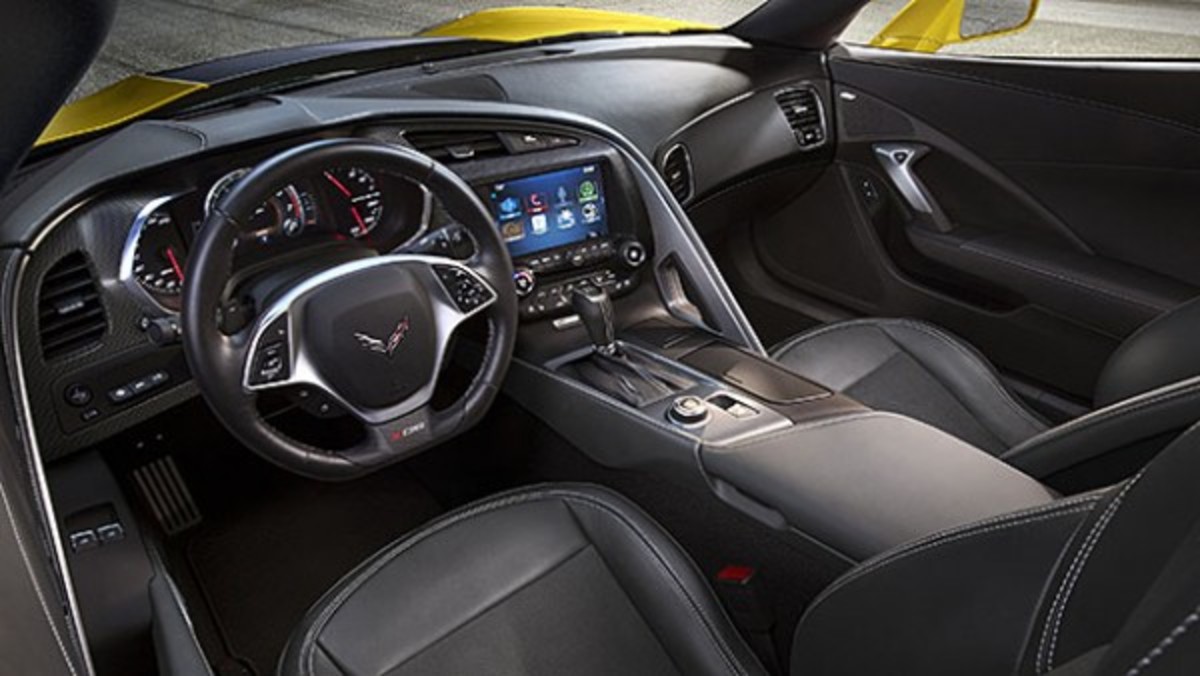 The Z06's grunt comes courtesy of its new supercharged 6.2-liter V8, tied to either a seven-speed, short-throw manual or an eight speed paddle-shifted automatic transmission (a Z06 first). Its power is kept in check by insanely grippy Michelin Pilot Sport tires, massive Brembo brakes — either steel or carbon ceramic rotors — and aerodynamic tweaks like a front splitter that helps keep the machine earthbound.
After that Death Valley drive we headed to the track and found out that the real magic that lends the Z06 its composure is its digital smarts. An electronic limited-slip differential splits torque between rear wheels in tenth-of-a-second increments, and works in tandem with a variable performance traction management system to keep you pinned down (and improve your times) on the racetrack. Instead of making the experience of driving the Z06 super fast but numb, the digital aids add predictability, making you feel like a better driver without stripping the feedback which makes driving a sports car such a visceral experience.
That's a neat move, but GM's greatest trick with the Z06 is that it's made an $78,000 car seem like a steal. [chevrolet.com]
For access to exclusive gear videos, celebrity interviews, and more, subscribe on YouTube!