Gear
2021 Men's Journal Holiday Gift Guide: Best Gifts for Men
Want to approach the gift-giving season with supreme confidence? Use our 2021 Holiday Gift Guide. This comprehensive rundown of the coolest, most drool-worthy gifts of the year is brimming with the best gifts for men, from the winter warrior and home cook, to the music lover and spirits snob.
We matched the best gifts for men by archetype to help guide your search. Here's a glimpse at what the following 43 gift ideas will cover.
For the winter adventurer: Carefully curated gifts for cold-weather

 

warriors that will have them slaying all 

sorts of snow sports.

For the hunter: Modern materials and updated options mean it's time to consider some upgrades to your tried-and-true hunting kit.
For the home chef: Stock your kitchen with quality tools both classic and cutting edge.
For the aspiring audiophile: Lean into listening with these top sound machines.
For the fitness fanatic: Work up a sweat this winter with this wide range of fitness tools.
For the spirits snob: Enhance your cocktail hour with these top-shelf booze selections and essential pieces of barware.
For the hard-to-please guy: Everyone has a friend on their list who seems to have everything. Delight those demanding dudes with one of these picks.
Best Gifts for Men: 2021 Men's Journal Holiday Gift Guide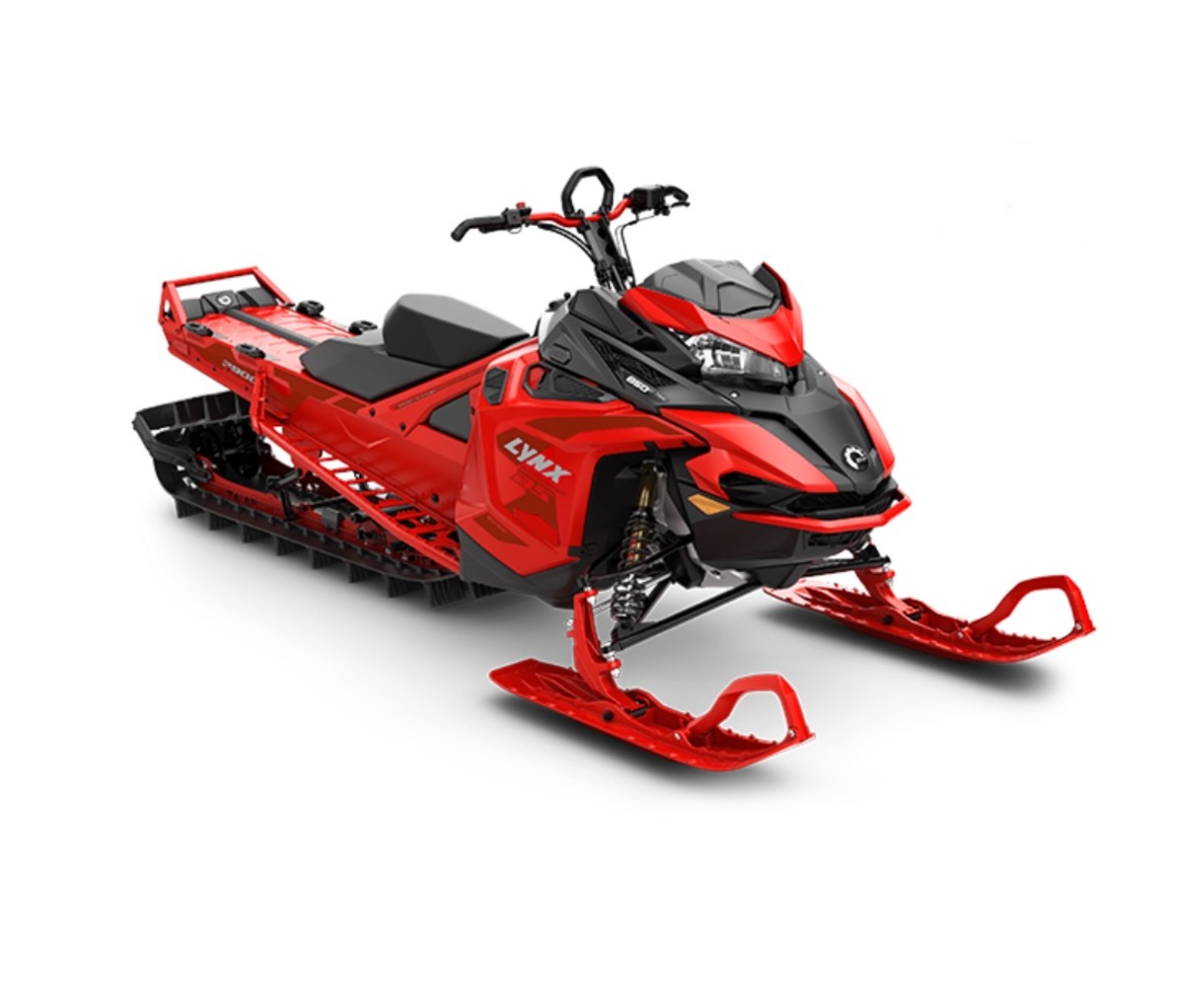 1. Lynx BoonDocker
Lynx is the mainstay snowmobile brand in Scandinavia (where they know a bit about snow), but its ultra-burly sleds are just now hitting the U.S. market. The powder-ready BoonDocker pairs a smooth and responsive Rotax 850 E-TEC engine with a short-tunnel chassis for agility in deep snow, and chunky Kashima front shocks that can withstand a barrage of hard hits.
[From $15,699; brplynx.com]
Get it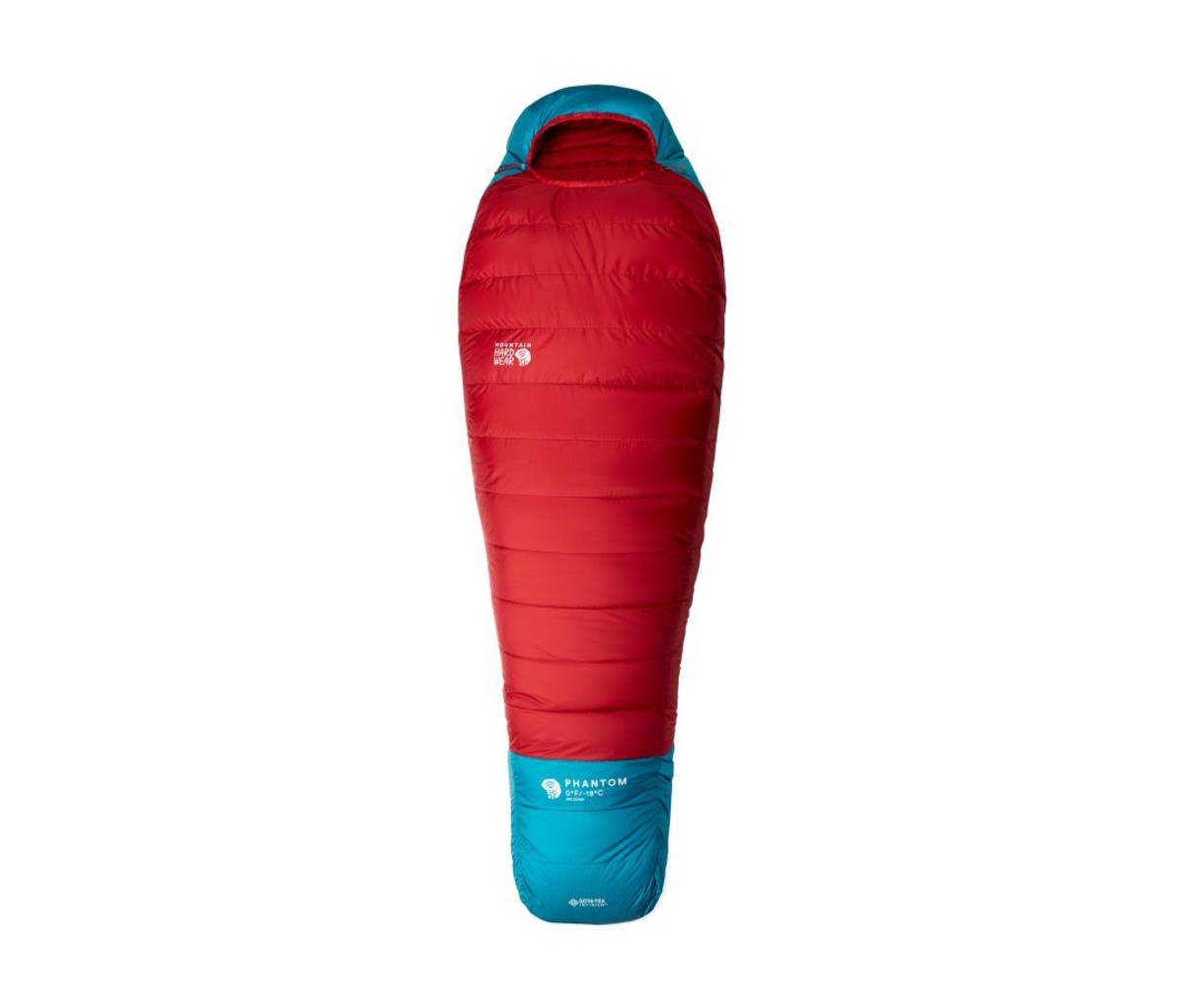 2. Mountain Hardwear Phantom 0-Degree Bag
Winter camping can be a sufferfest…until you slide into the Mountain Hardwear Phantom 0-Degree Bag, which combines a Gore-Tex Windstopper waterproof shell with 850-fill goose down for the coziest night's sleep on the peak. Smart features like a roomy foot box and a full-length side baffle boost warmth and comfort. The best part? It weighs just 3 lbs 5 oz and packs down to the size of a camp pillow.
[From $760; mountainhardwear.com]
Get it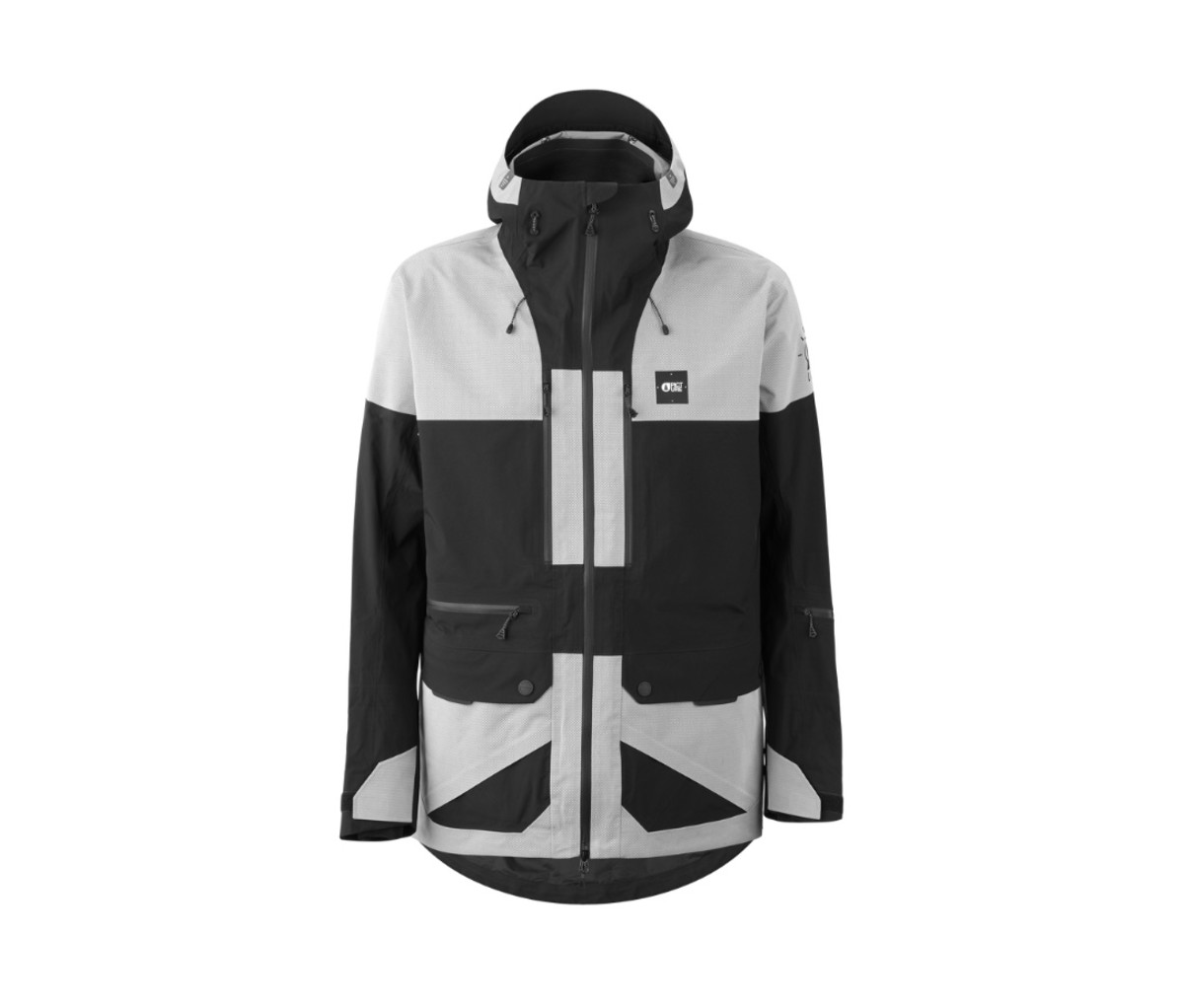 3. Picture Folder Xpore Jacket
Picture earns more sustainability cred with its Folder Xpore Jacket, a three-layer shell that uses a chemical-free waterproof/breathable membrane and polyester made from sugarcane waste. It's light, stretchy and perfect for uphill skin track.
[$550; picture-organic-clothing.com]
Get it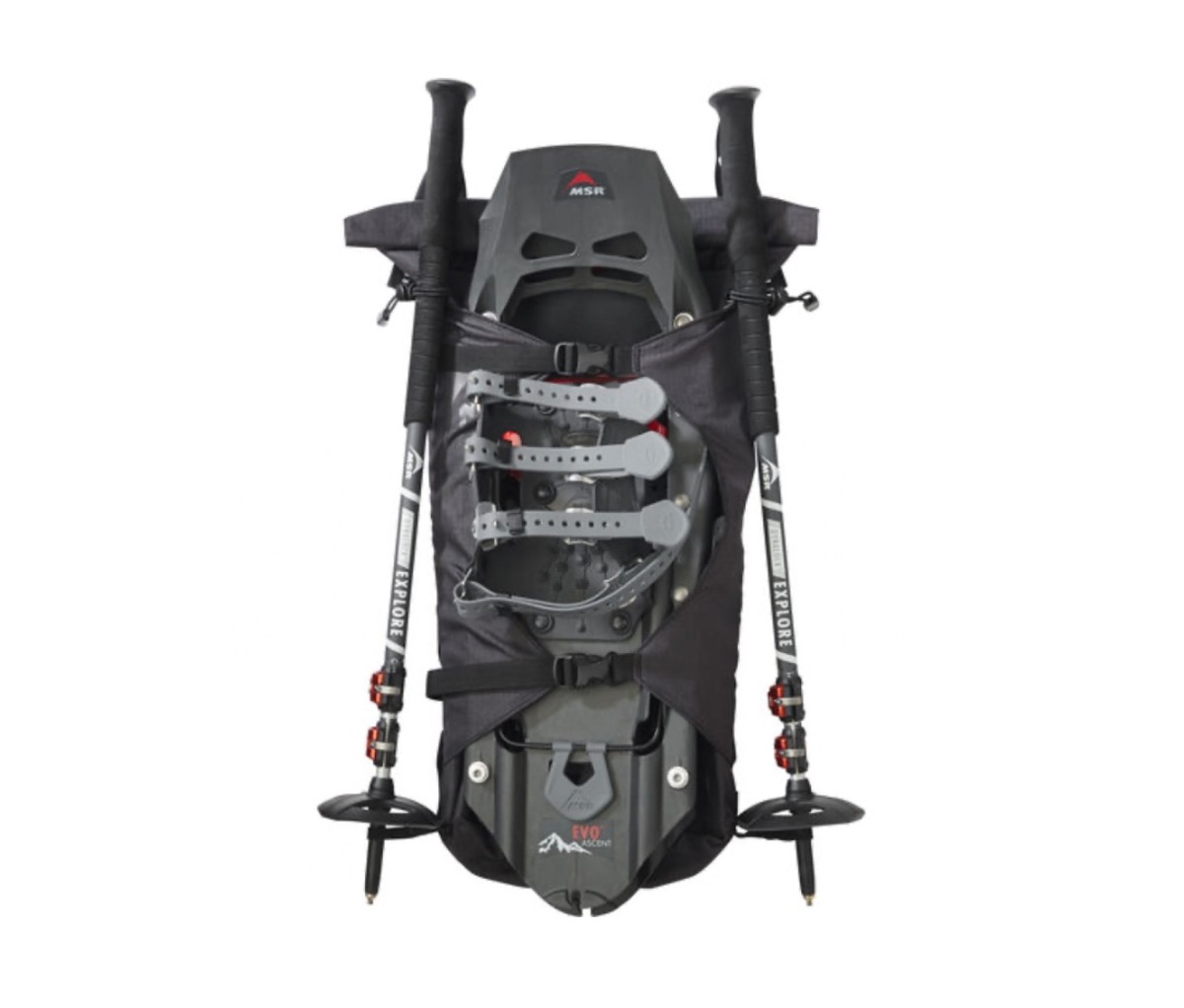 4. MSR Evo Ascent Snowshoe Kit 
If you prefer to encounter winter wonderlands at a slower—but still heart-pounding—pace, getting into snowshoeing may be your bag. MSR's Evo Ascent Snowshoe Kit is an easy way to dip your 'shoes into a little powder trekking—the all-in-one outfit gets you a pair of durable polypropylene/steel Evo Trail snowshoes, aluminum three-section poles and rugged storage/day pack.
[$300; msrgear.com]
Get it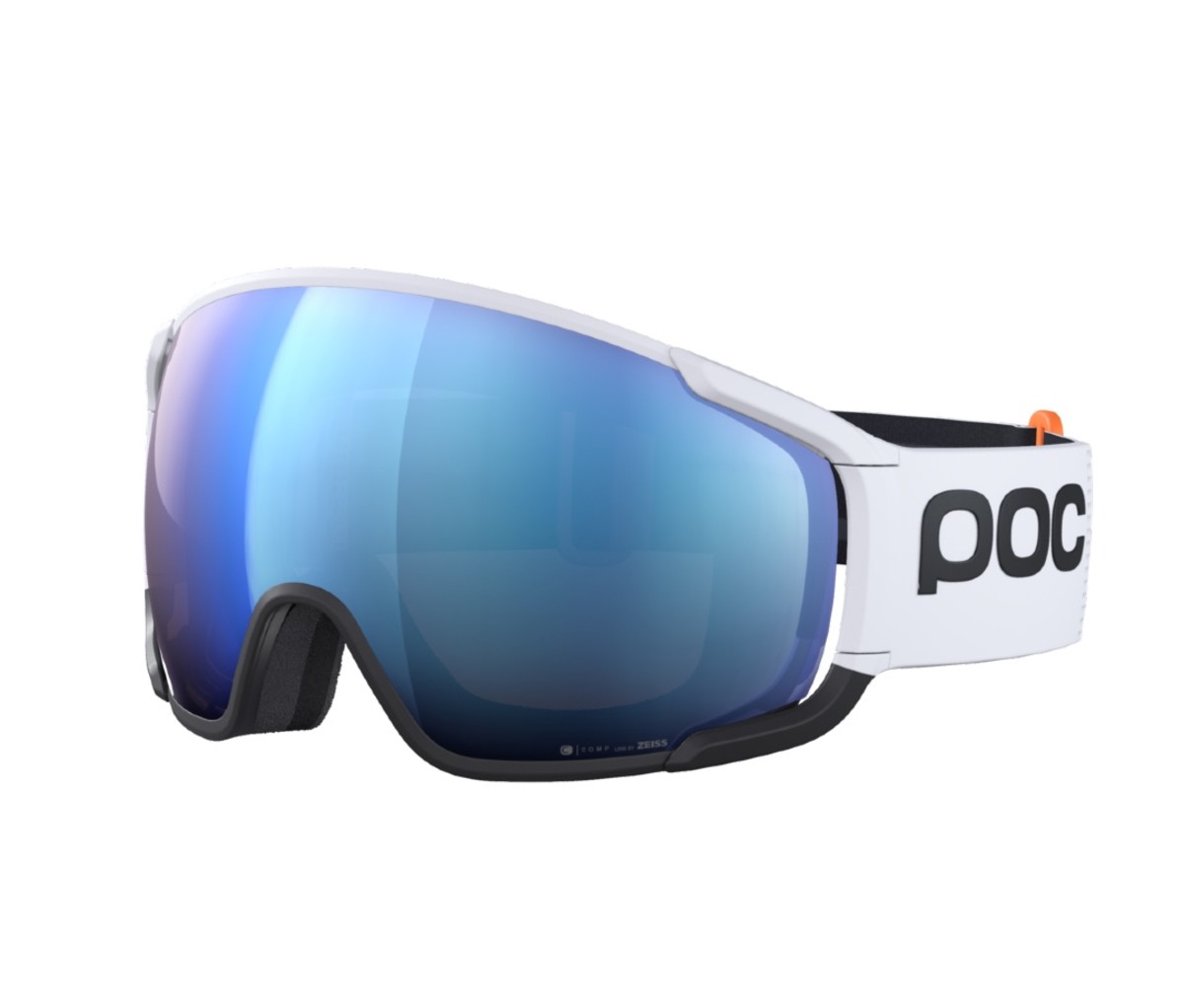 5. POC Zonula Clarity Comp Goggles
Fact: You're a better skier if you can see what's in front of you, which is why POC worked with optics masters Carl Zeiss to create the Clarity lens. Featured in the Zonula Clarity Comp Goggles, which have three swappable lenses for different conditions, Clarity delivers definition to clearly spot the bumps and powder stashes.
[$250; pocsports.com]
Get it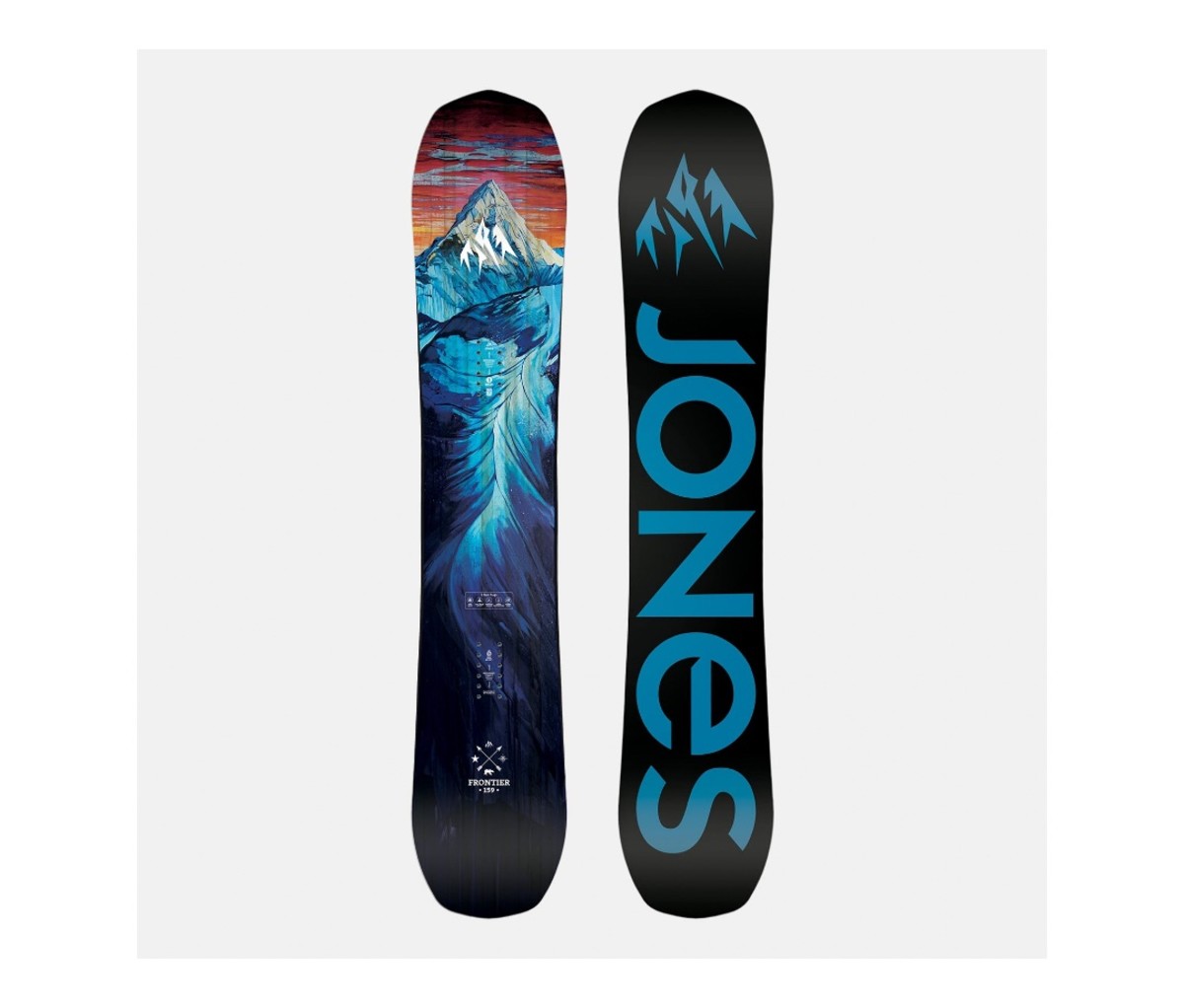 6. Jones Frontier Snowboard
Not everyone can live close to a ski hill and be able to hone their stoke all winter, which is why the Frontier Snowboard from Jones is perfect for the dedicated but sporadic snowboarder. With its combo of a freeride nose and freestyle tail, this shred stick is at home all over the mountain—in the pow, at the park, anywhere you roam.
[$480; jonessnowboards.com]
Get it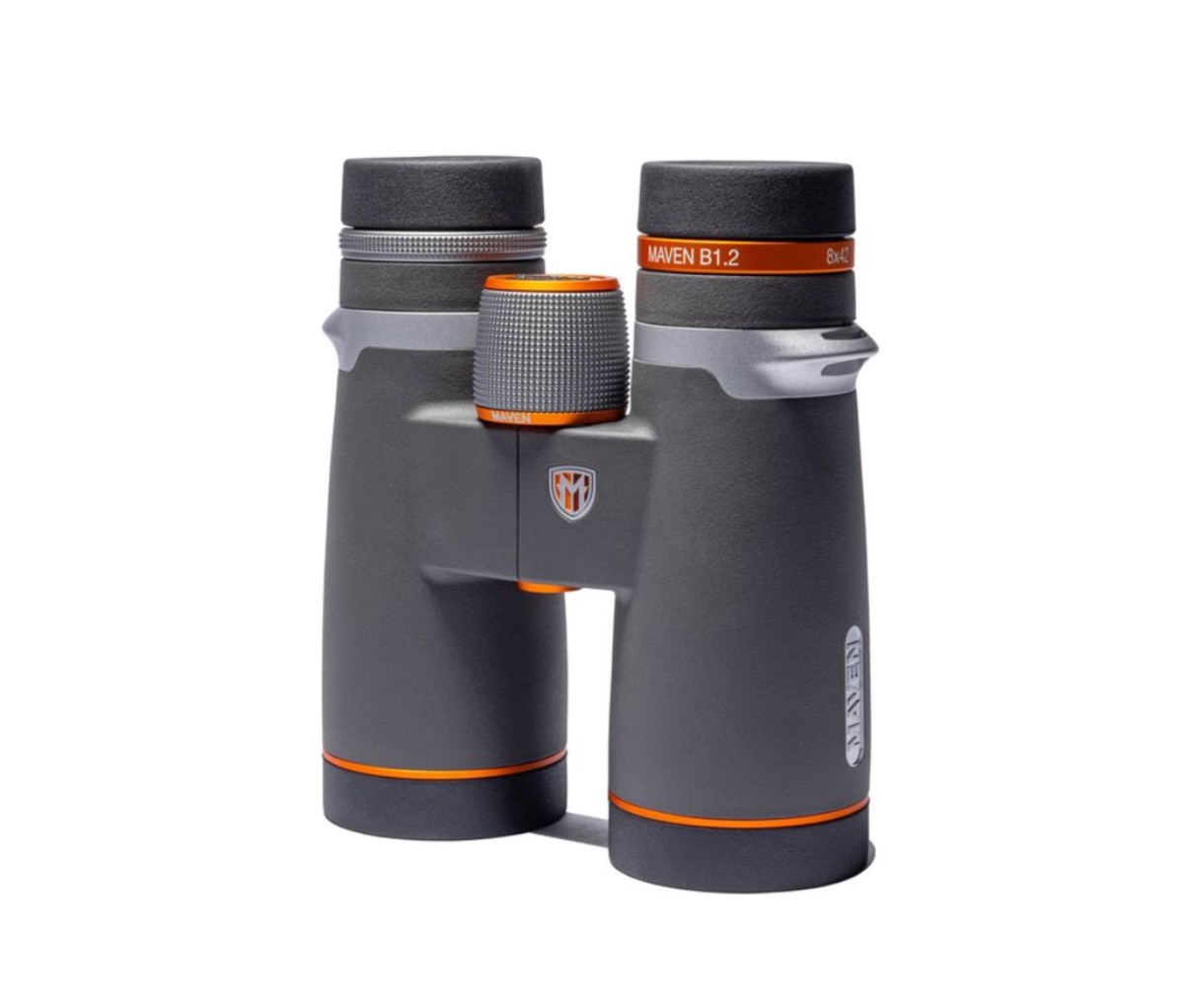 7. Maven B1.2 Binoculars
To take down a buck, you need to see it. Maven's waterproof, fog-proof B1.2 Binoculars have superb clarity and depth of field. The 42mm lenses use extra-low-dispersion glass and provide a wider field of view. High light transmission helps you spot your target; upgraded coatings and a larger prism bring superior low-light performance.
[From $900; mavenbuilt.com]
Get it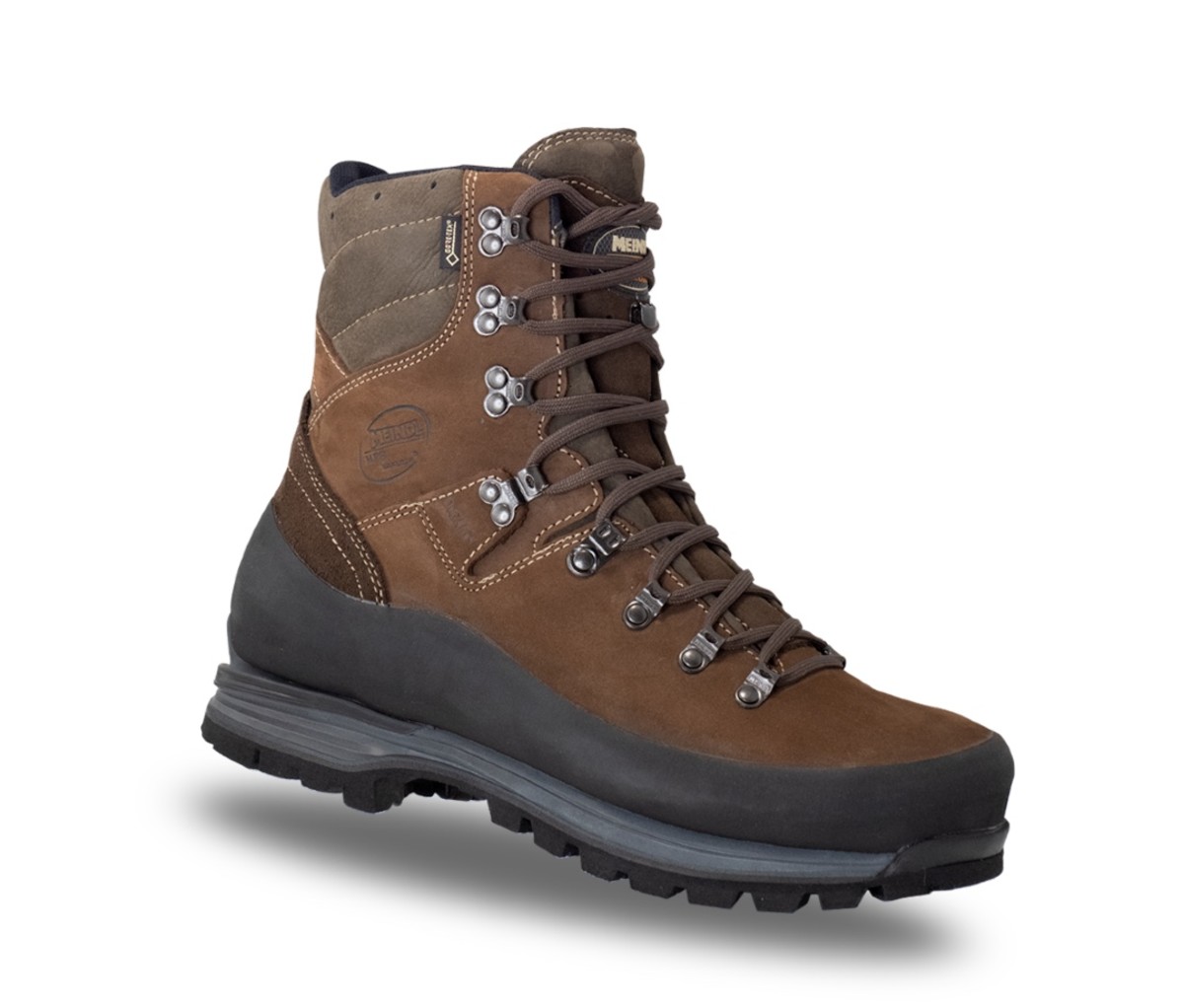 8. Meindl Vakuum Hunter
Navigate ankle-twisting terrain with confidence in Meindl's 9-inch, nubuck leather boot-within-a-boot Vakuum Hunter. Zonal lacing and foam panels stabilize your stride, and waterproof, stretch Gore-Tex lining is seam-free. It's not insulated, but still provides some cold weather protection.
[$310; meindlusa.com]
Get it
9. Mystery Ranch Marshall
Built for big loads and expedition-length trips, the 6,405-cubic-inch Mystery Ranch Marshall features side and top access, and is highly resistant to abrasion and rips. Plus, a load sling against the back of the pack keeps weight close where it's easiest to carry. Your vertebrae will thank you.
[$575; mysteryranch.com]
Get it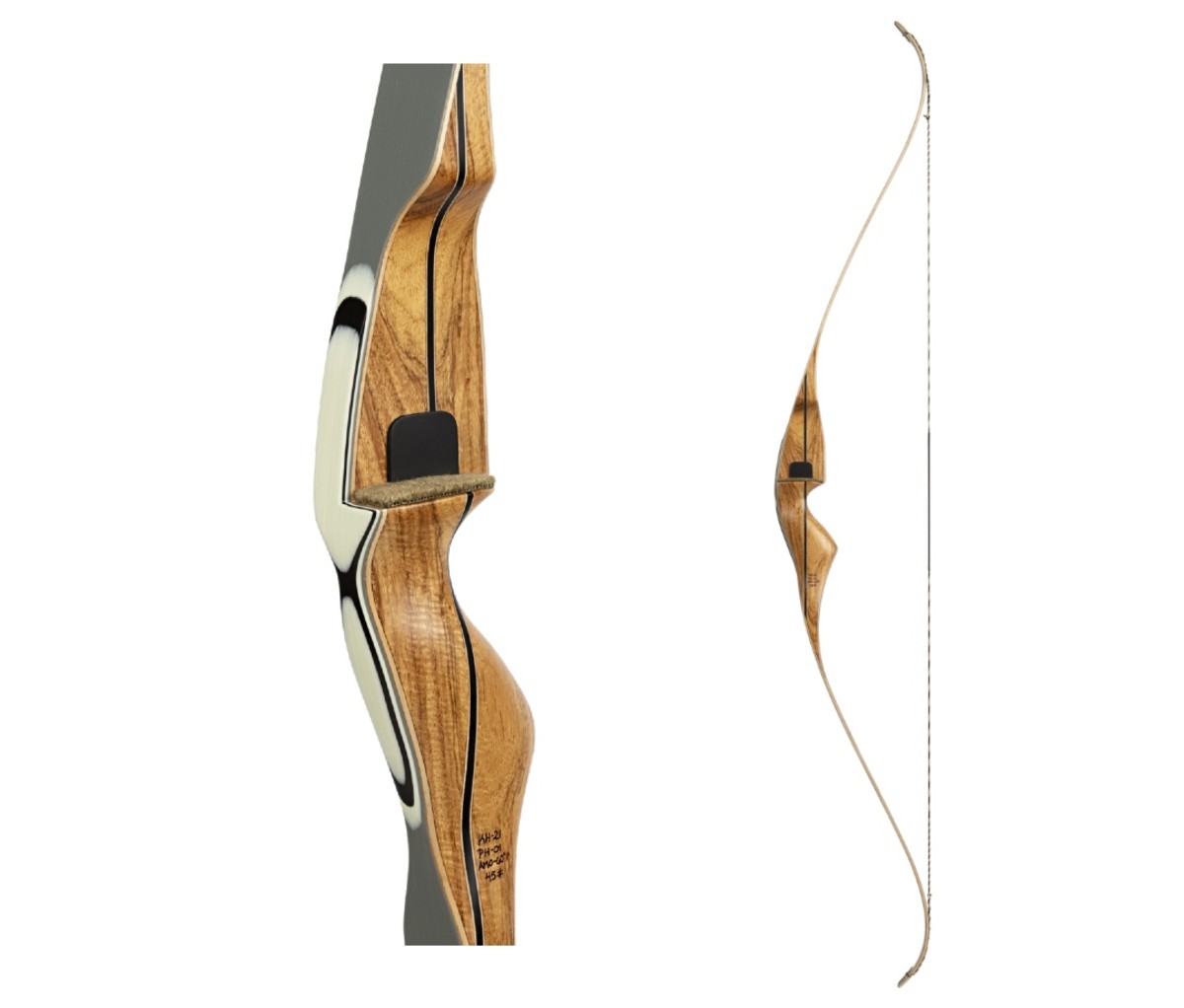 10. Bear Kodiak Hunter
Bear has been dropping some of the finest recurve bows since the 1930s, like the legendary, smooth-drawing Kodiak Hunter. The original came out in 1967 and this 2022 version boasts welcome updates like maple limb cores backed by high-strength fiberglass, exotic shedua wood riser and a super-tough Dyneema bowstring.
[$530; beararchery.com]
Get it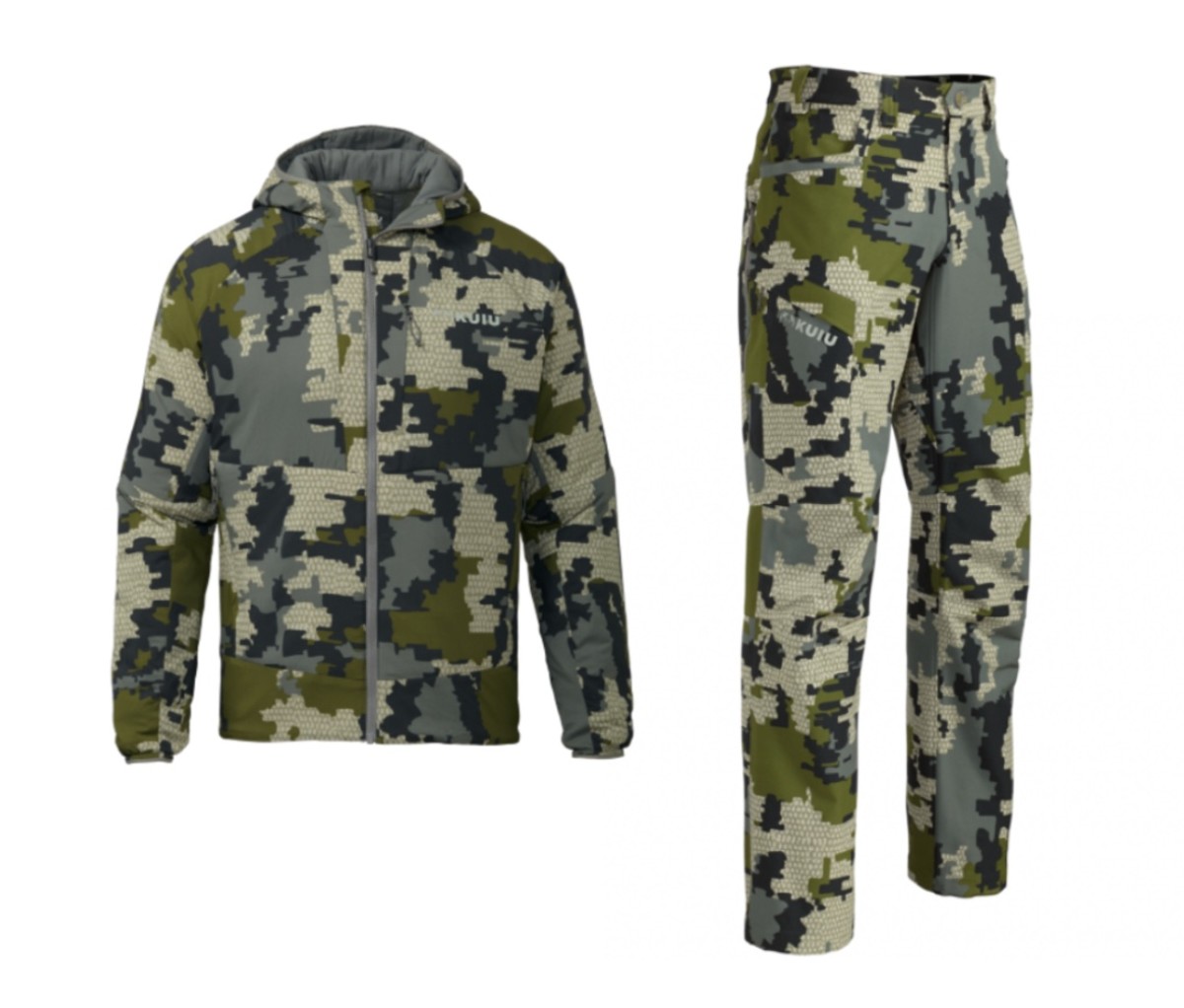 11. Kuiu Kenai Jacket and Attack Pants
Filled with 60 to 90 grams of body mapped insulation and sheathed with low-sheen, breathable fabric that's dead quiet and stretchy, the Kuiu Kenai Jacket is the best outer layer for cool-weather hunting. The insulation is silicone-treated to repel moisture and retain body heat—deploy the pit-zips and you won't get sweaty when you're tracking or packing an animal out.
And Kuiu's softshell Attack Pants are soft, stretchy and tough as nails. The brushed polyester pants are designed for motion, with articulated knees, a gusseted crotch, and protective, abrasion-resistant fabric that performs. Temperature-regulating, mesh-lined hip zips and hand pockets vented the pants in heat. And they'll last forever because the stretch is mechanical, from spiral woven yarn, not spandex.
[$239, $139; kuiu.com]
Get it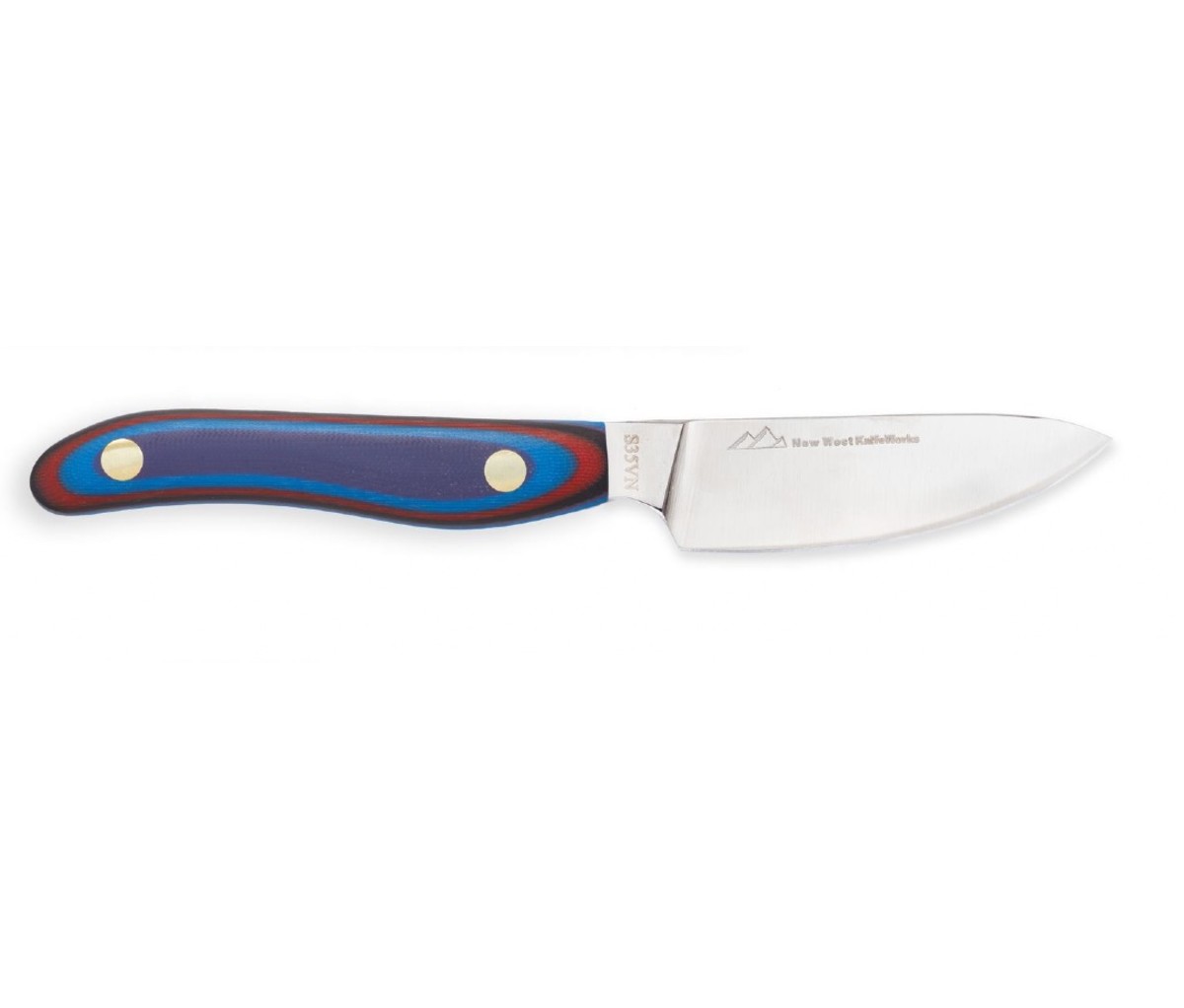 12. New West KnifeWorks JH Hunter/Forager
A hunter's best friend is his knife, and this handsome and extremely useful JH Hunter/Forager with 3.75-inch blade from New West KnifeWorks would be a great companion on your next stalk. Not only is it 100 percent USA-made from CPM S35VN, one of the highest performance knife steels, but the Jackson Hole, WY, based knife makers came up with a tapered design that migrates from a thick spine to a thin and wieldable blade that slices easily through flesh and sinew. And the large, 5-inch G-10 handle offers a comfortable and secure grip.
[$229; newestknifeworks.com]
Get it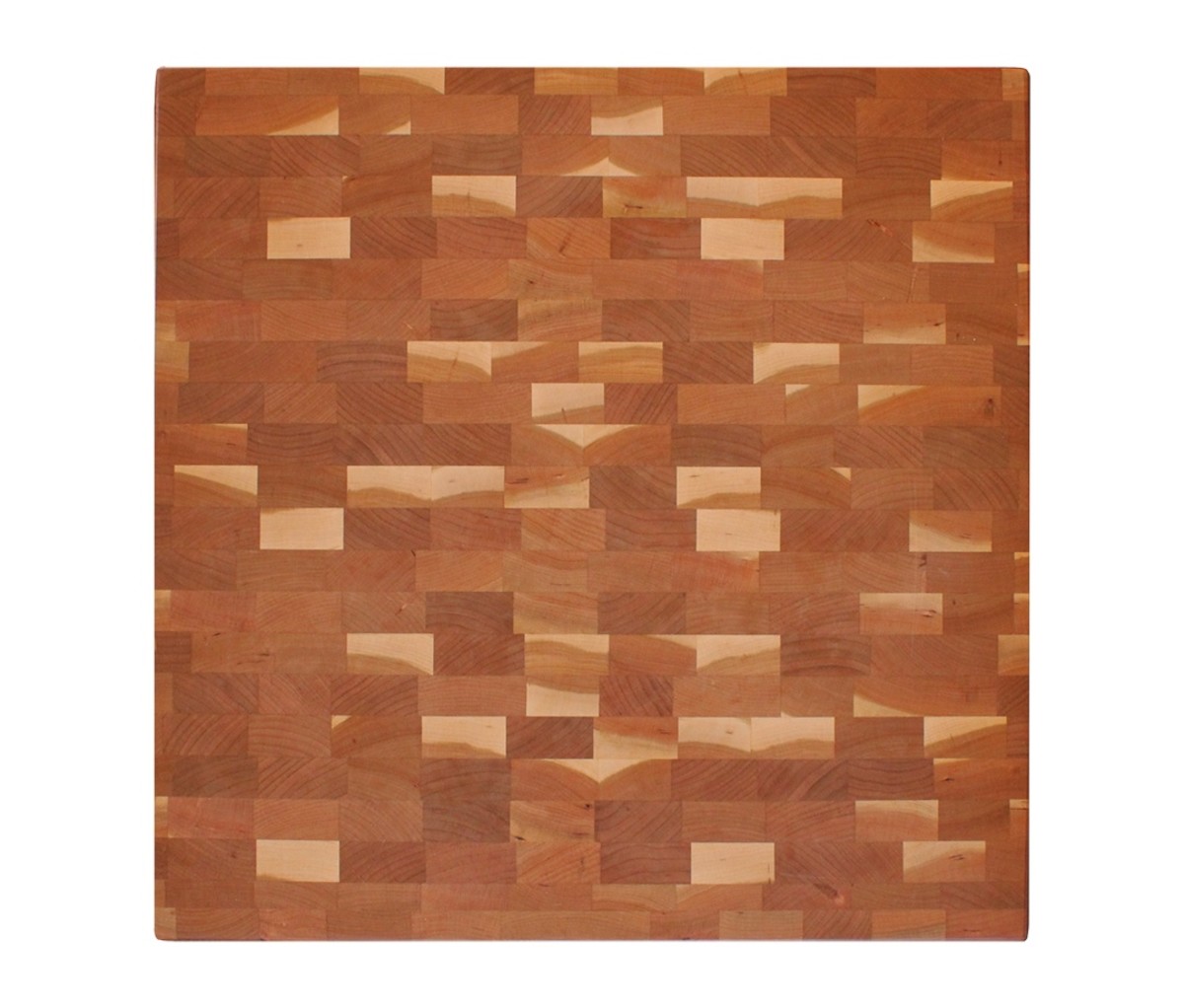 13. Fifth & Cherry Cutting Board
A thick and sturdy cutting board is key in the kitchen, but many crack after a few years. The Fifth & Cherry line of high-end boards, however, are made to last. Besides their lifetime warranty, they are handcrafted, made with black cherry end grain, and reinforced with steel to prevent warping.
[From $299; fifthandcherry.com]
Get it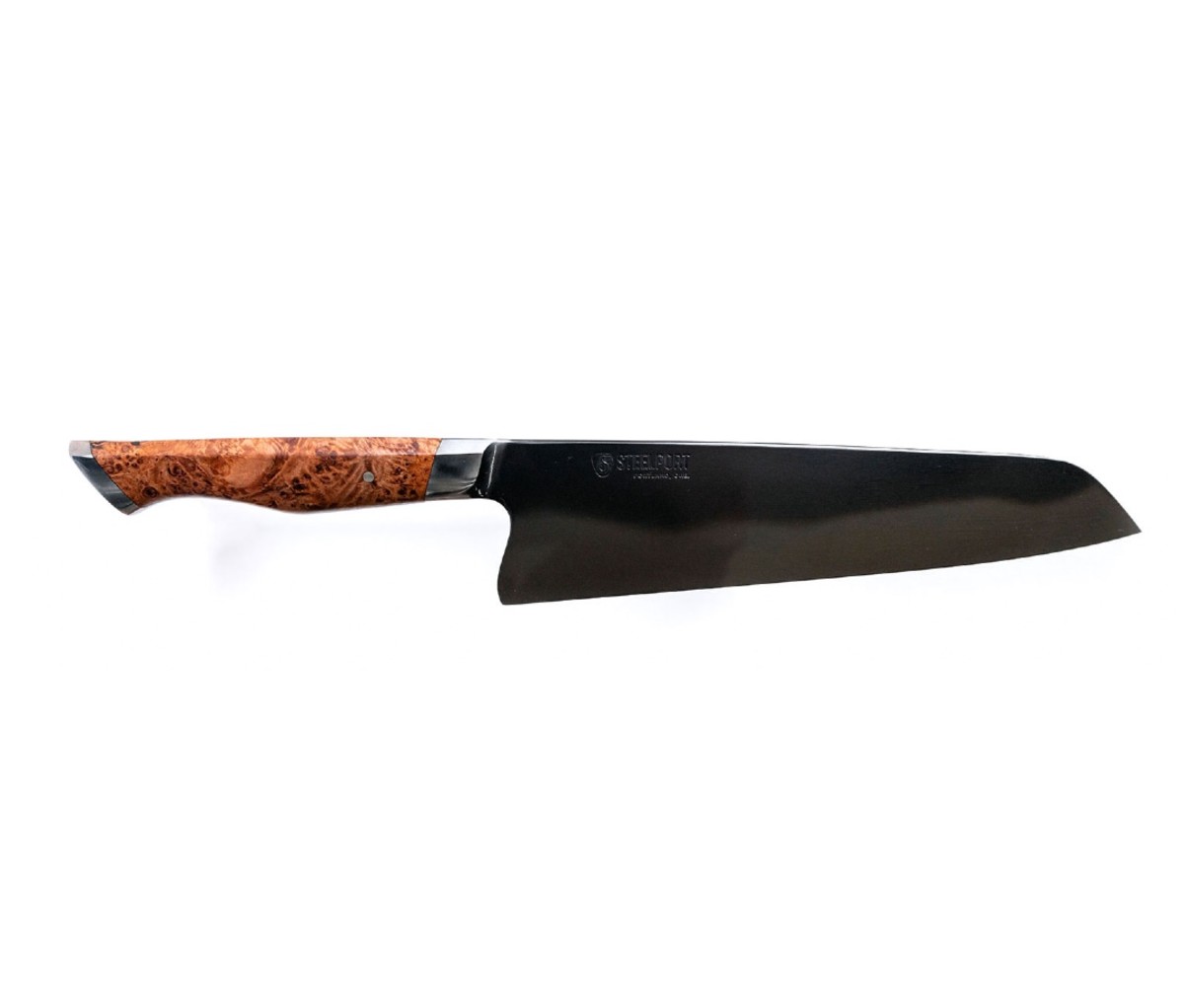 14. Steelport 8-inch Chef Knife
A great kitchen knife is a prerequisite for any aspiring home chef. There are plenty to choose from, but this wickedly sharp, carbon steel 8-inch Chef Knife from Steelport should be in your arsenal. Highlights include drop-forged full-tang blade, half-octagonal maple burl handle and integral bolster.
[$400; steelportknife.com]
Get it
15. ThermoWorks' Thermapen One
True culinary professionals know that to prepare consistent and supremely tasty dishes, you need a high-quality, instant-read thermometer like ThermoWorks' Thermapen One. This no-fuss beauty brings you accurate temps in less than a second, and turns on when you flip out the probe. It's a stellar stocking stuffer.
[$105; thermoworks.com]
Get it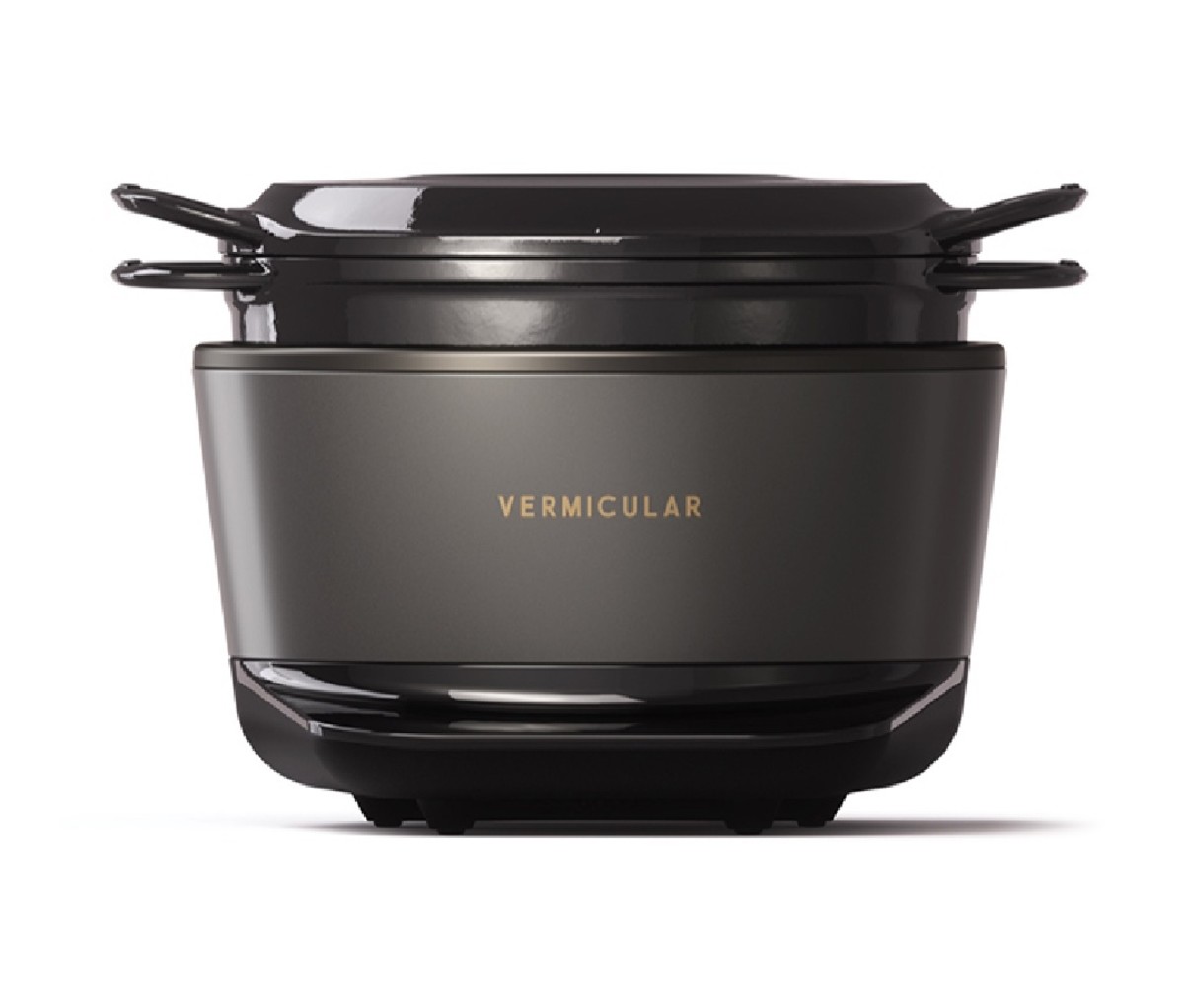 16. Vermicular Musui-Kamado
Multicookers have been the hot ticket on holiday gift lists, but if you want a more sophisticated option, step up to
the Vermicular Musui-Kamado. This Japanese marvel combines an induction cooker and precision-made cast-iron pot for a culinary tag team that can sear, braise, steam-roast, sous-vide and cook with no added water.
[$670; vermicular.us]
Get it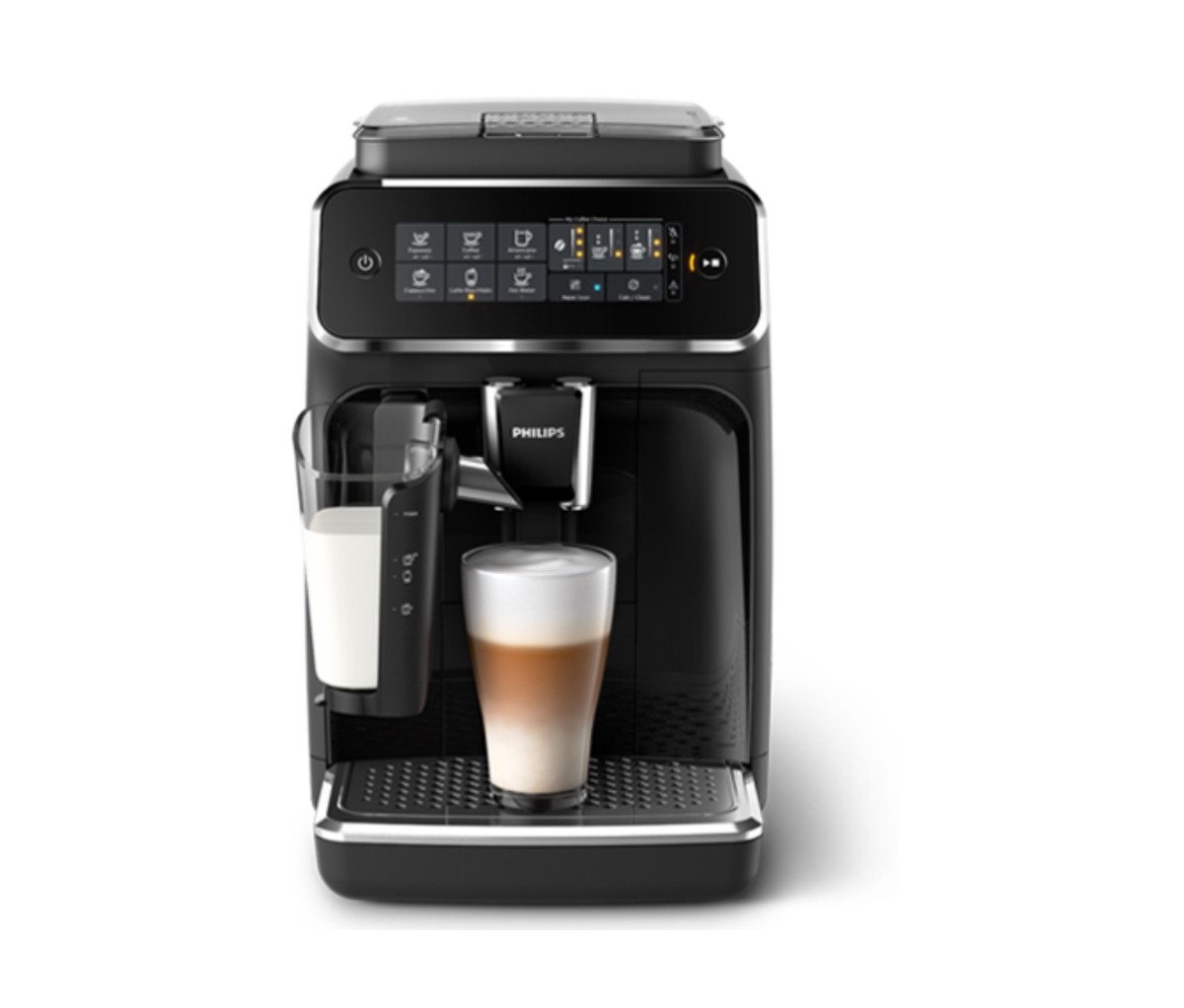 17. Philips 3200 Series Espresso Maker
Not having access to a variety of coffee beverages at home while whipping up epic meals is a tragedy easily avoided by the addition of a Philips 3200 Series Espresso Maker. With the touch of a button, you can quickly brew up an espresso, latte, cappuccino or Americano, plus froth milk and even make a regular old cup of joe.
[$1,000; usa.philips.com]
Get it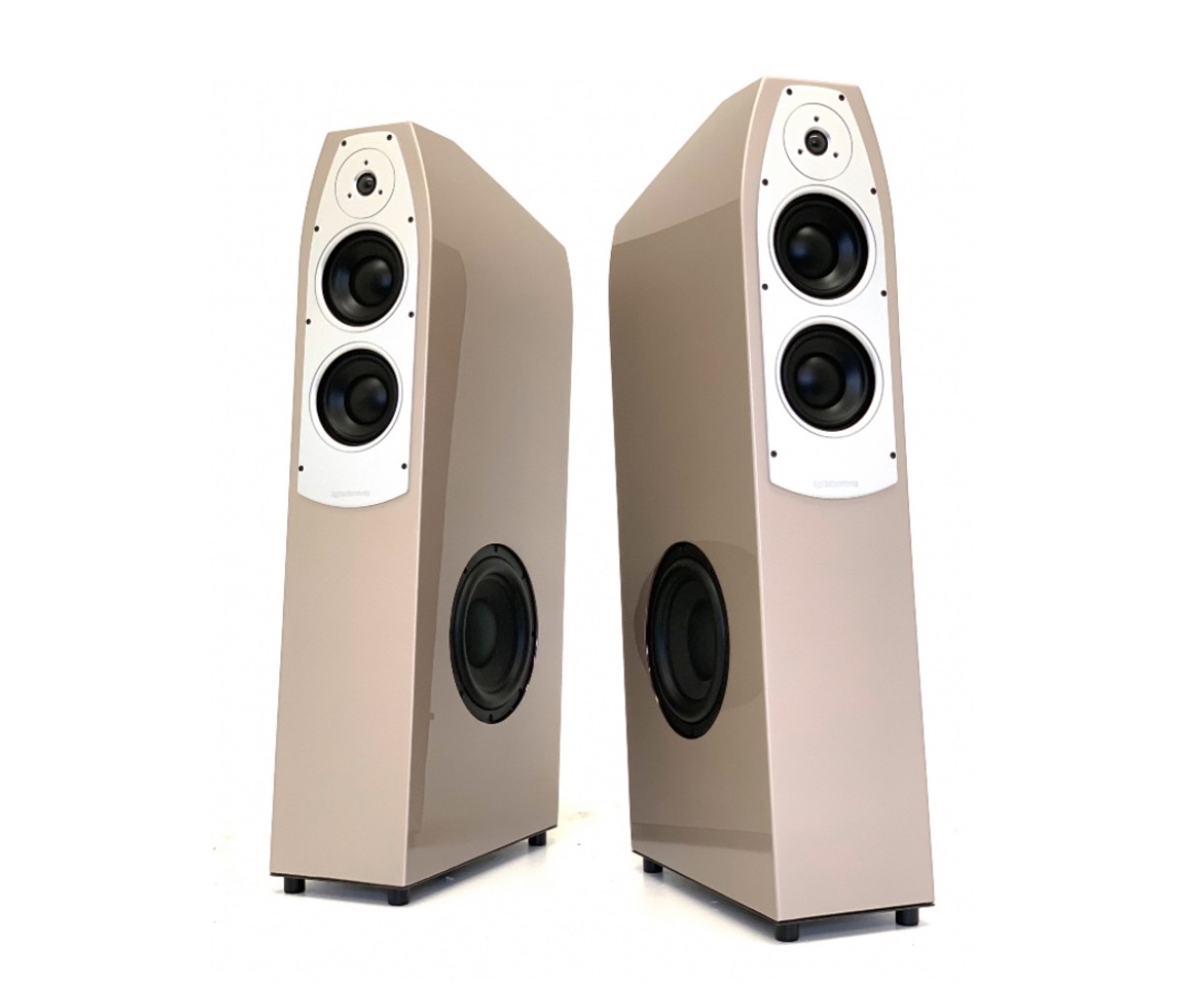 18. Oso EgglestonWorks
Beyond offering the quality and beauty of cost-is-no-object audiophile speakers at an attainable price, EgglestonWorks also boasts a staff physicist who works with engineers to perfect fidelity. The Oso is their latest collaboration. Handmade in Memphis, the Oso stands only about four feet tall but sounds enormous, thanks to a side-firing 10-inch woofer. (Placing the woofer on the side means you can still get that big bass bump in a surprisingly slim speaker.) A tweeter and two six-inch midrange units round out this innovative three-way system, which comes in any color you like.
[$14,000/pair; egglestonworks.com]
Get it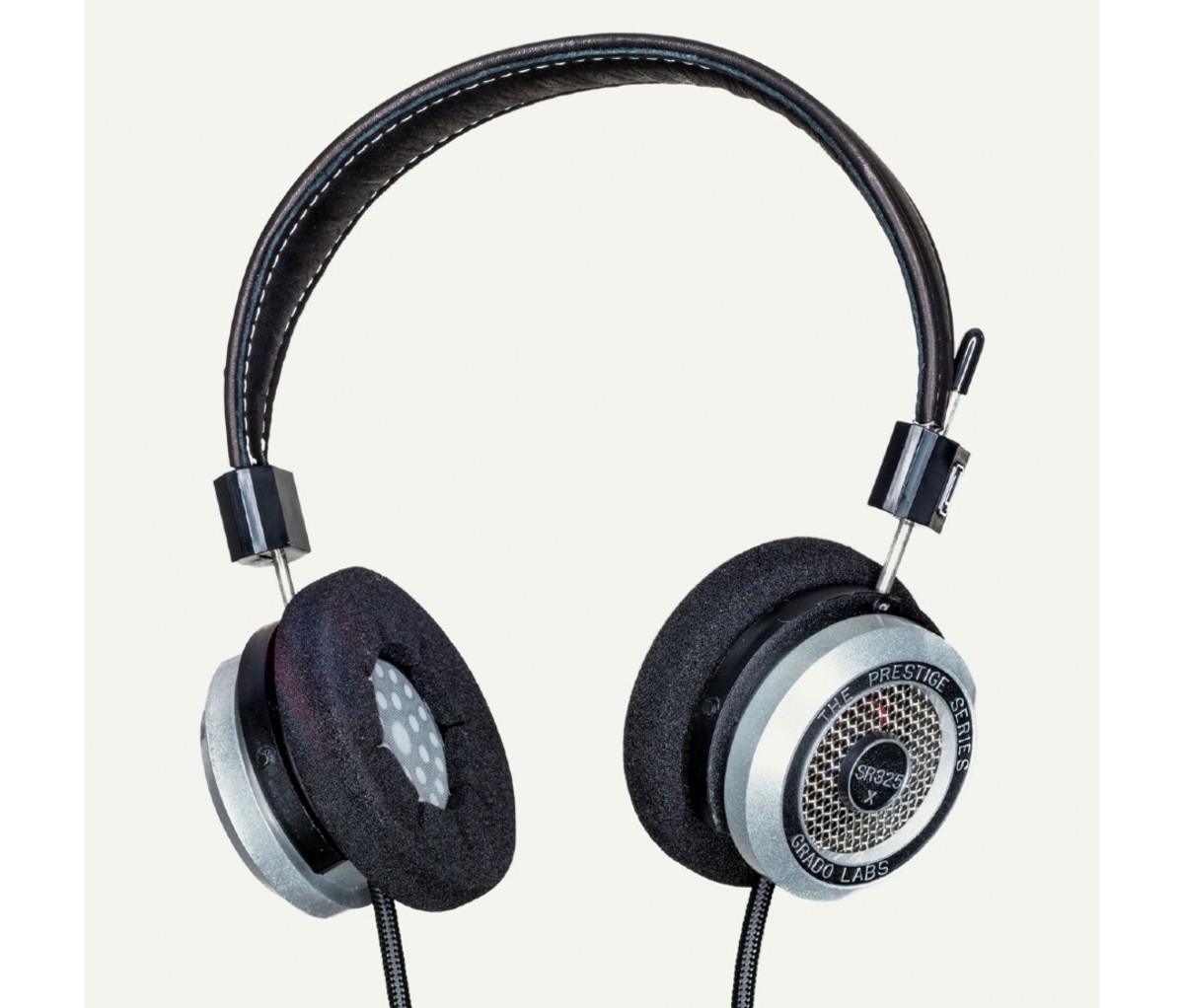 19. Grado SR325x
The SR325x is the flagship of Brooklyn-based Grado's new Prestige Series wired headphones, which were designed to make the company's high-end builds available to your more budget-conscious vinyl nerds. Metal housings keep the soundstage crisp and clear as the company's 44-millimeter fourth-gen drivers bring the noise. But sonic purity is the aim here, with a new speaker blueprint featuring revamped diaphragms, a more powerful magnetic circuit, and a lower-mass voice coil. Translation? Low-distortion, high-efficiency cans with crazy-good harmonics for the price.
[$295; gradolabs.com]
Get it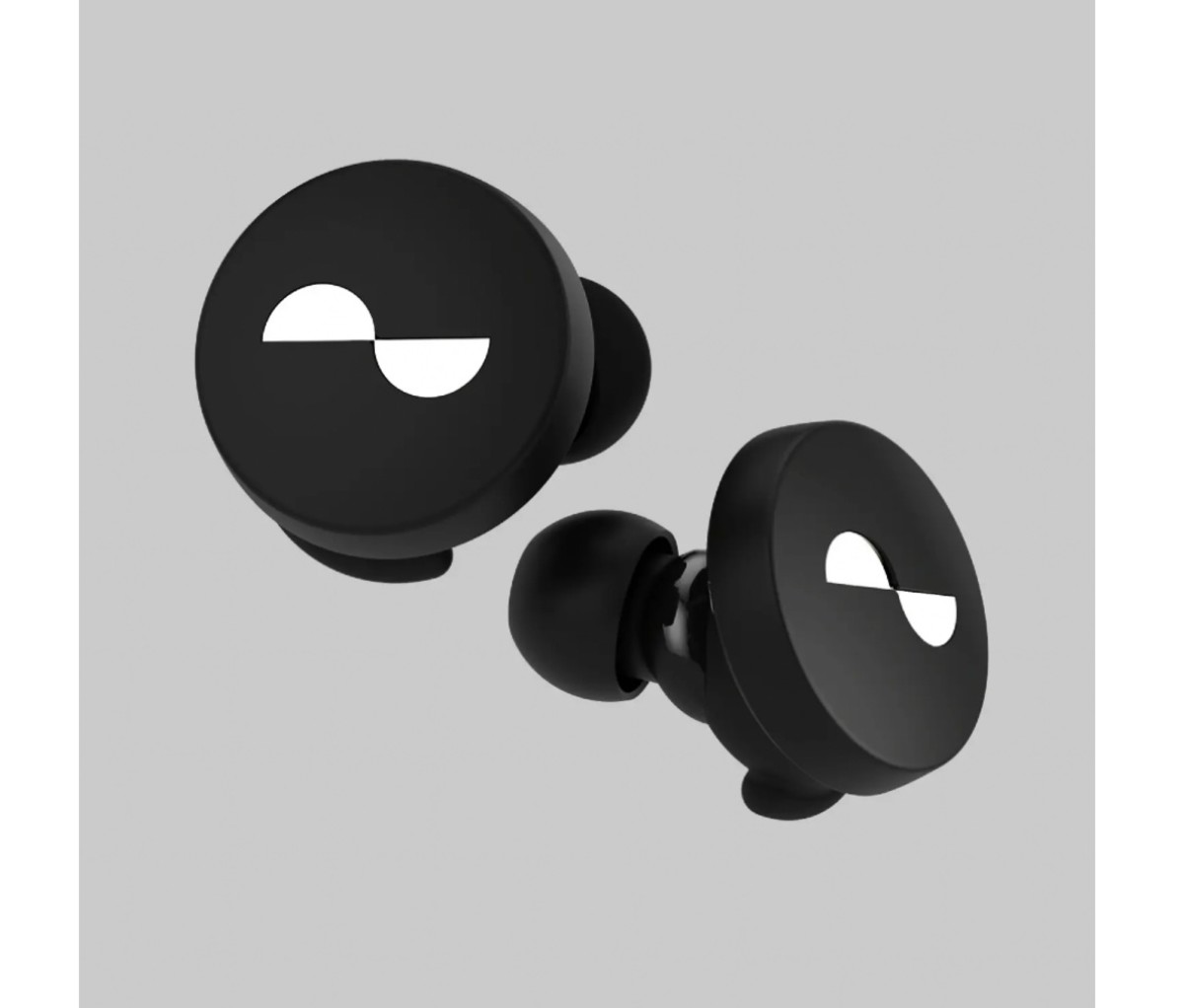 20. NuraTrue
The key to the NuraTrue's impressive sonics—especially for such small wireless in-ear units—is its built-in "learning engine." When paired with its companion app, the NuraTrue uses sound like a bat, custom-tuning each bud for each ear's utterly unique signature. After a quick and easy setup, spin a song you know by heart and you might think you're listening to a different version. Personalizing a song's frequencies means fresh tones and greater depth and detail.
[$199; nuraphone.com]
Get it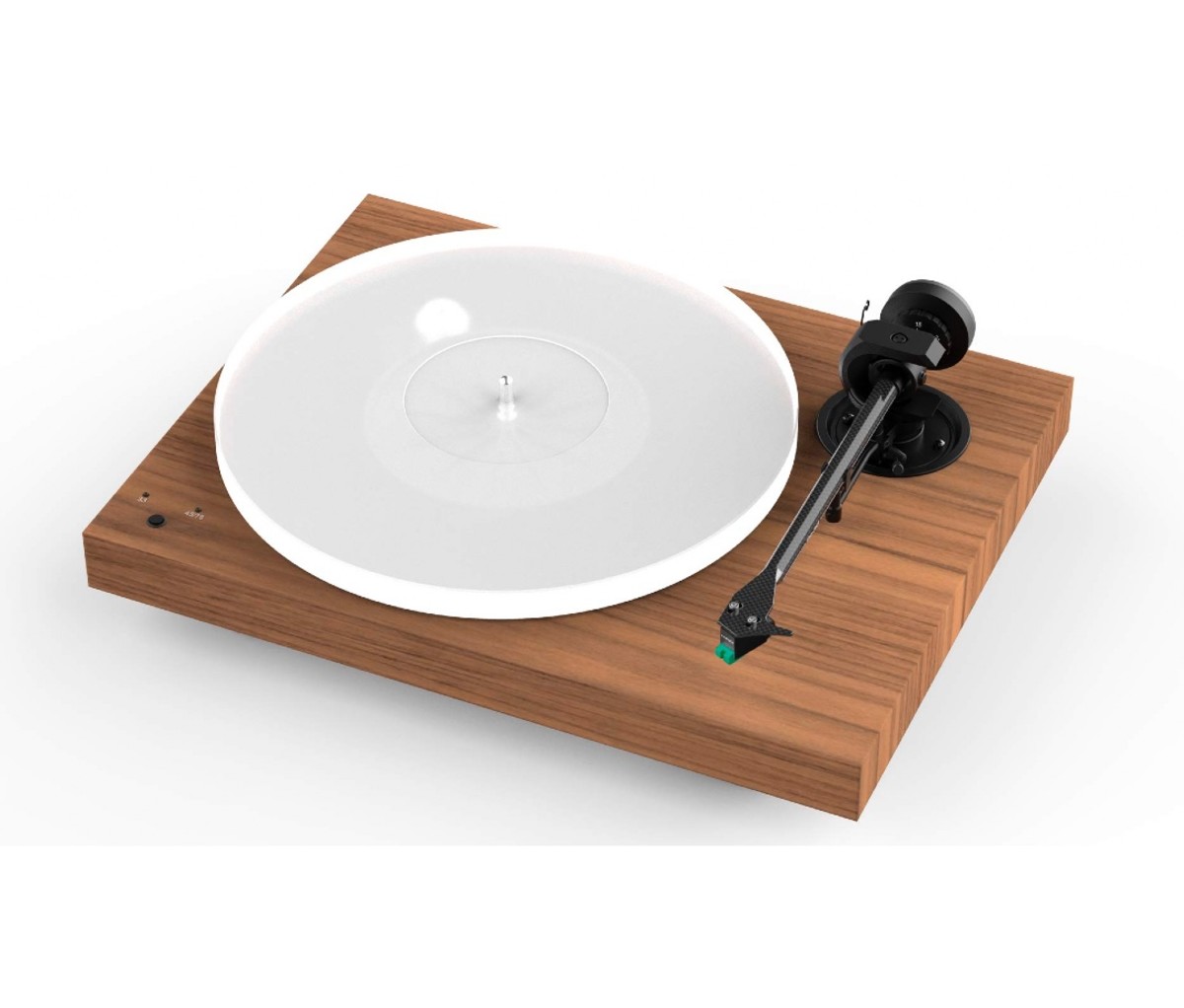 21. Pro-Ject X1
The beautiful simplicity of the Pro-Ject X1 belies the superior tech you'll find inside. A stiff carbon/aluminum-composite tonearm ensures there's a smooth, clean transfer of high-fidelity audio info from your vinyl's grooves to your needle to your sound system, while the ultra-quiet motor—ingeniously suspended and thus isolated to nix vibration—drives a three-plus-pound acrylic platter. The result is an utterly modern, highly sophisticated turntable that will still look and sound classic decades hence.
[$1,099; pro-jectusa.com]
Get it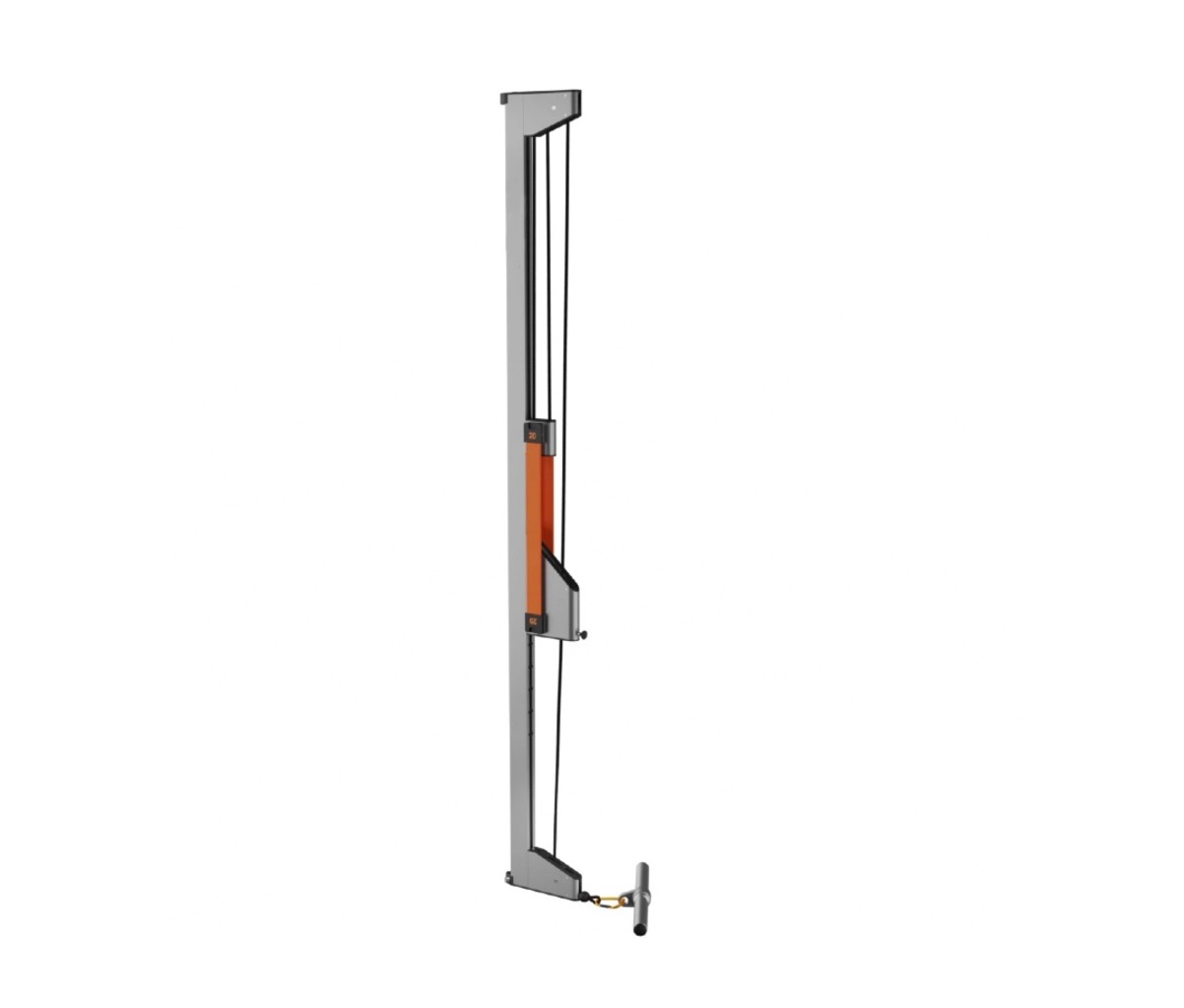 22. TUT Trainer Gym
Getting a good workout doesn't require racks and racks of steel weights, you can still get a biceps-swelling swole on with the bands used in the light (11.6 lbs), portable, and versatile TUT Trainer Gym. Able to be secured in any doorway around your house, this aluminum-bodied home gym uses 150 lbs worth of resistance band to create time under tension training that stresses your muscles in both the concentric (lifting) and eccentric (releasing) contractions while putting less strain on your body.
[$795; thetuttrainer.com]
Get it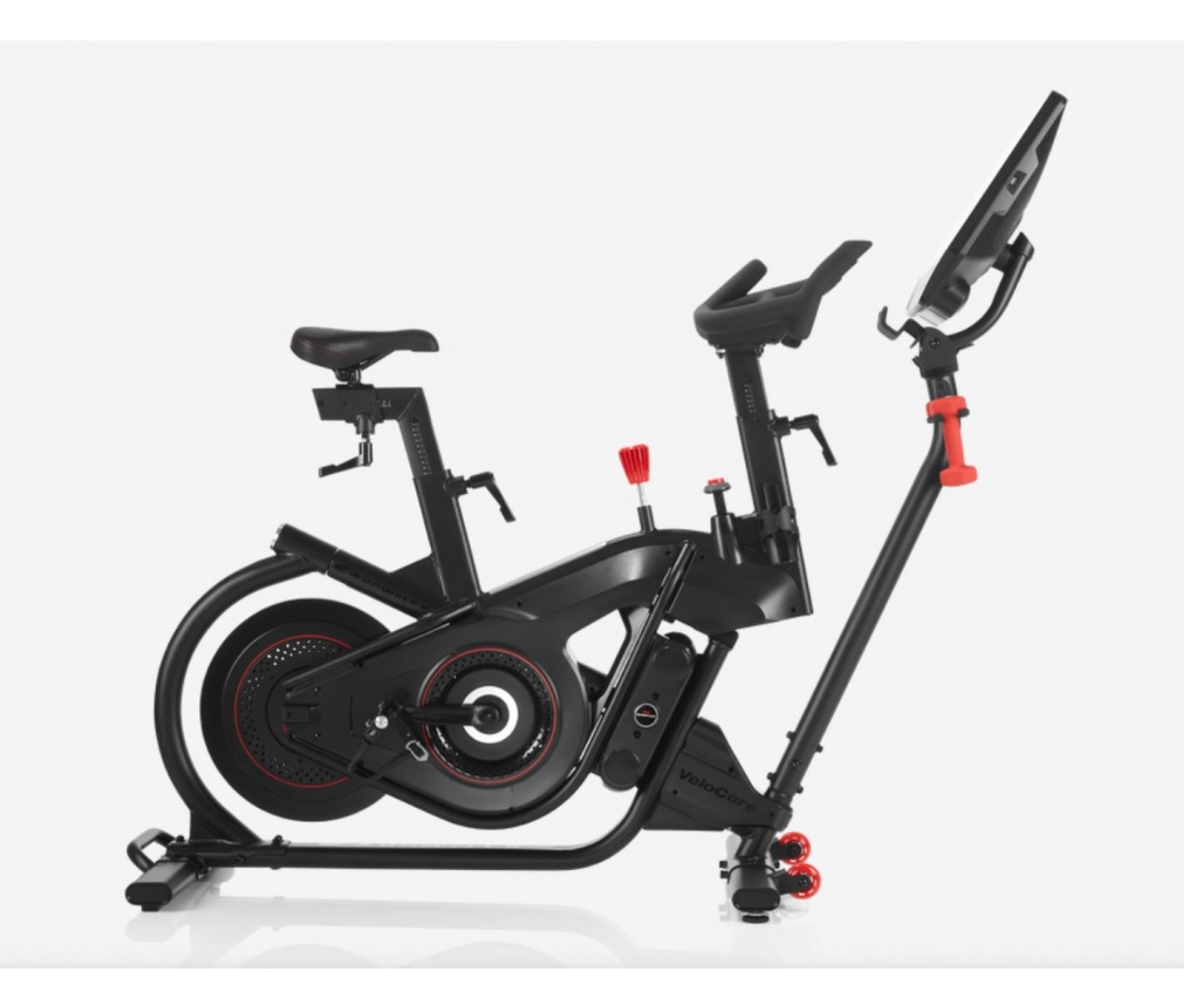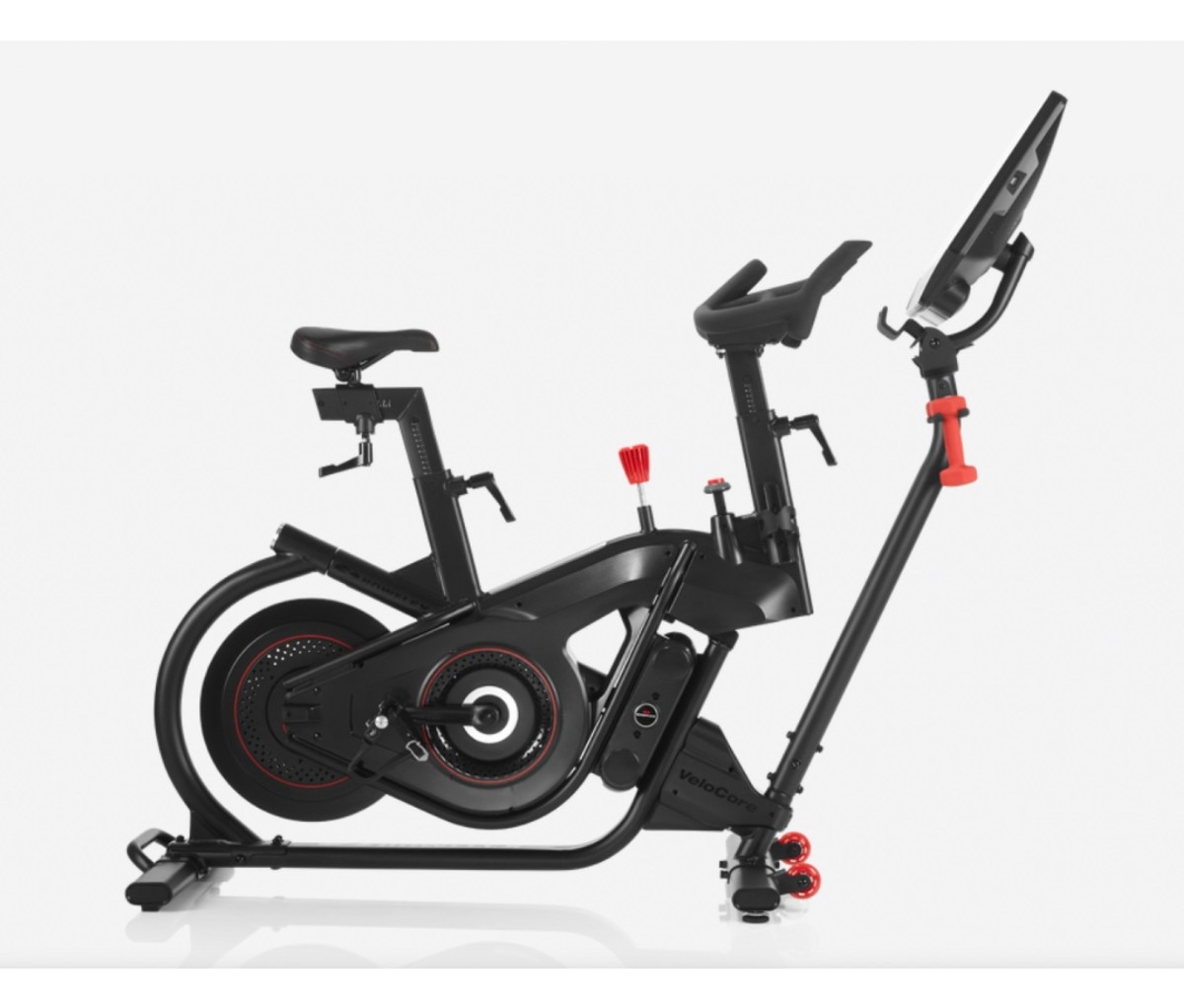 23. Bowflex VeloCore Bike
Pedaling for hours on a stationary bike, no matter how many Netflix shows you watch or spin classes you take, is frankly boring compared to cycling in the real world. The new Bowflex VeloCore Bike brings back a little of that excitement you get when biking on tarmac by letting you lean up to the left or right while exercising. The bike, which can also be locked upright, comes with the option of a 16- or 21-inch touchscreen, 100 resistance levels, 3 lb dumbbells, Bluetooth heart rate armband, and optional JRNY fitness class membership.
[From $1,699; bowflex.com]
Get it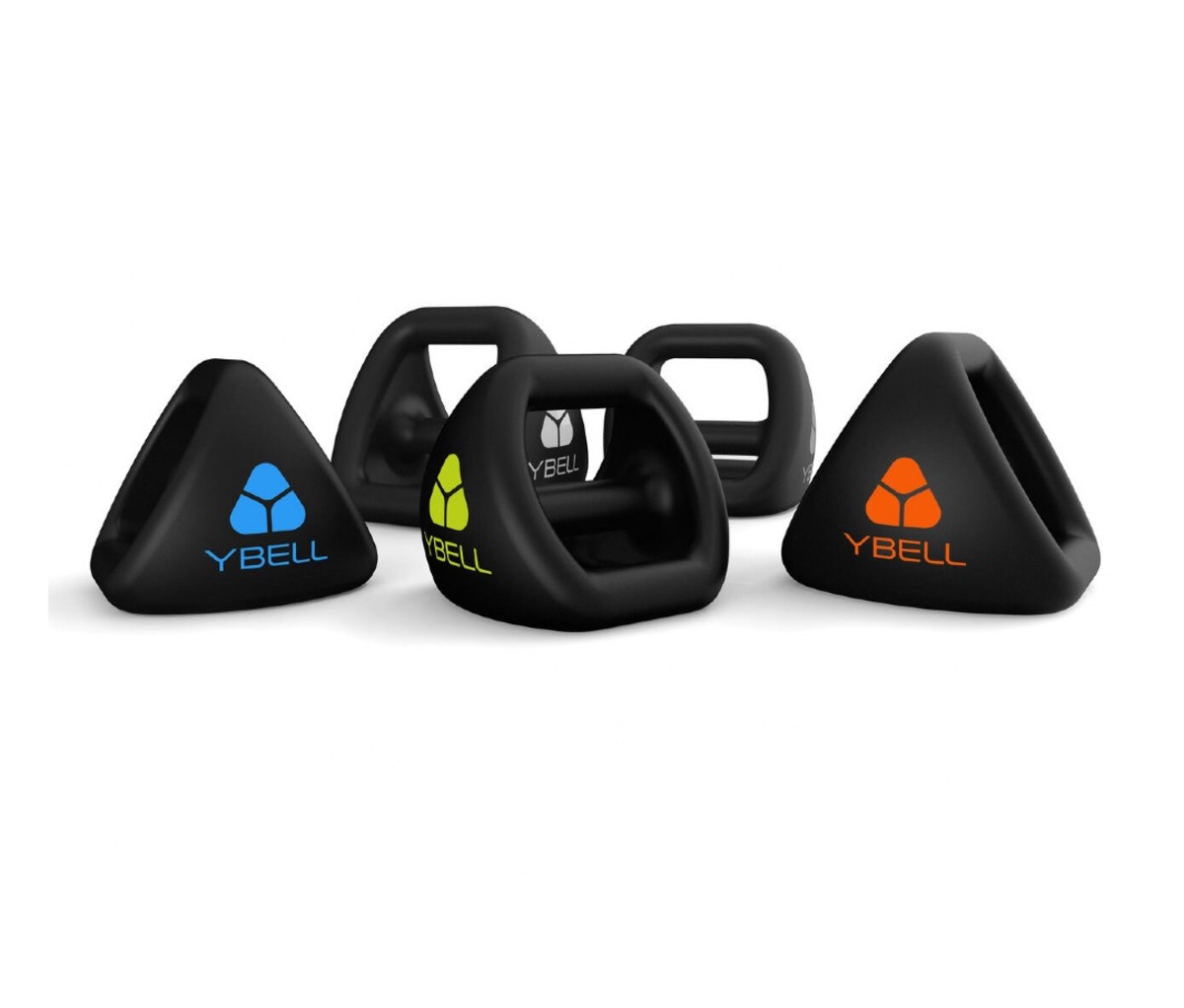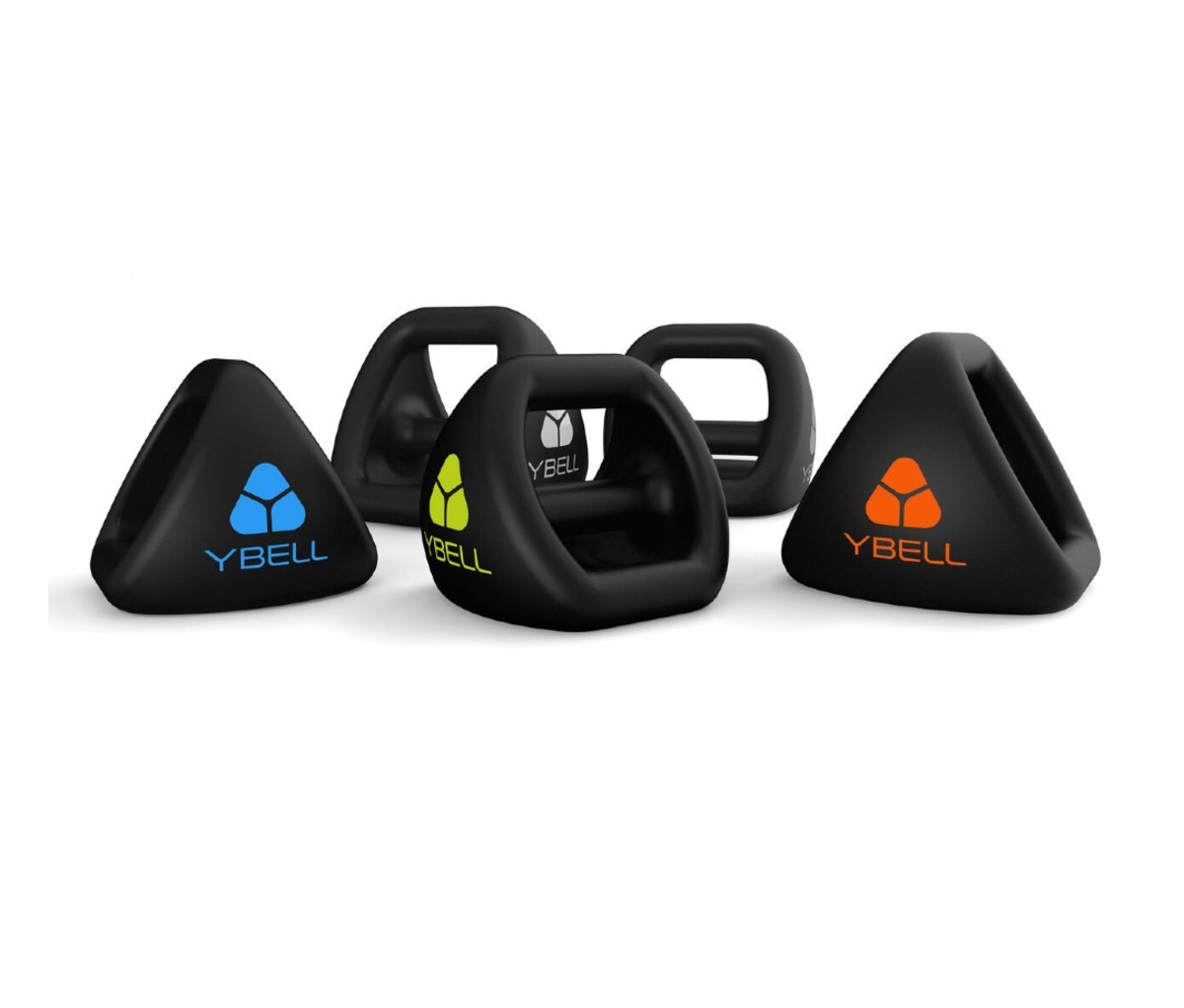 24. YBell Neo
Kettle bells have supplanted traditional dumbbells for a lot of people because of their versatility, but now the new YBell Neo may just knock the popular swingers off their perch. These reimagined 'bells offer the best of a few workout worlds: a central grip for regular moves like curls and kickbacks, three outer grips that give you the dynamic action that tossing around a kettle bell offers, plus lets you use them in a two-handed cradle like with a medicine ball or a strain-free pushup stand. They range from 10 lbs to 27 lbs, with heavier weights coming soon.
[From $60; ybellfitness.com]
Get it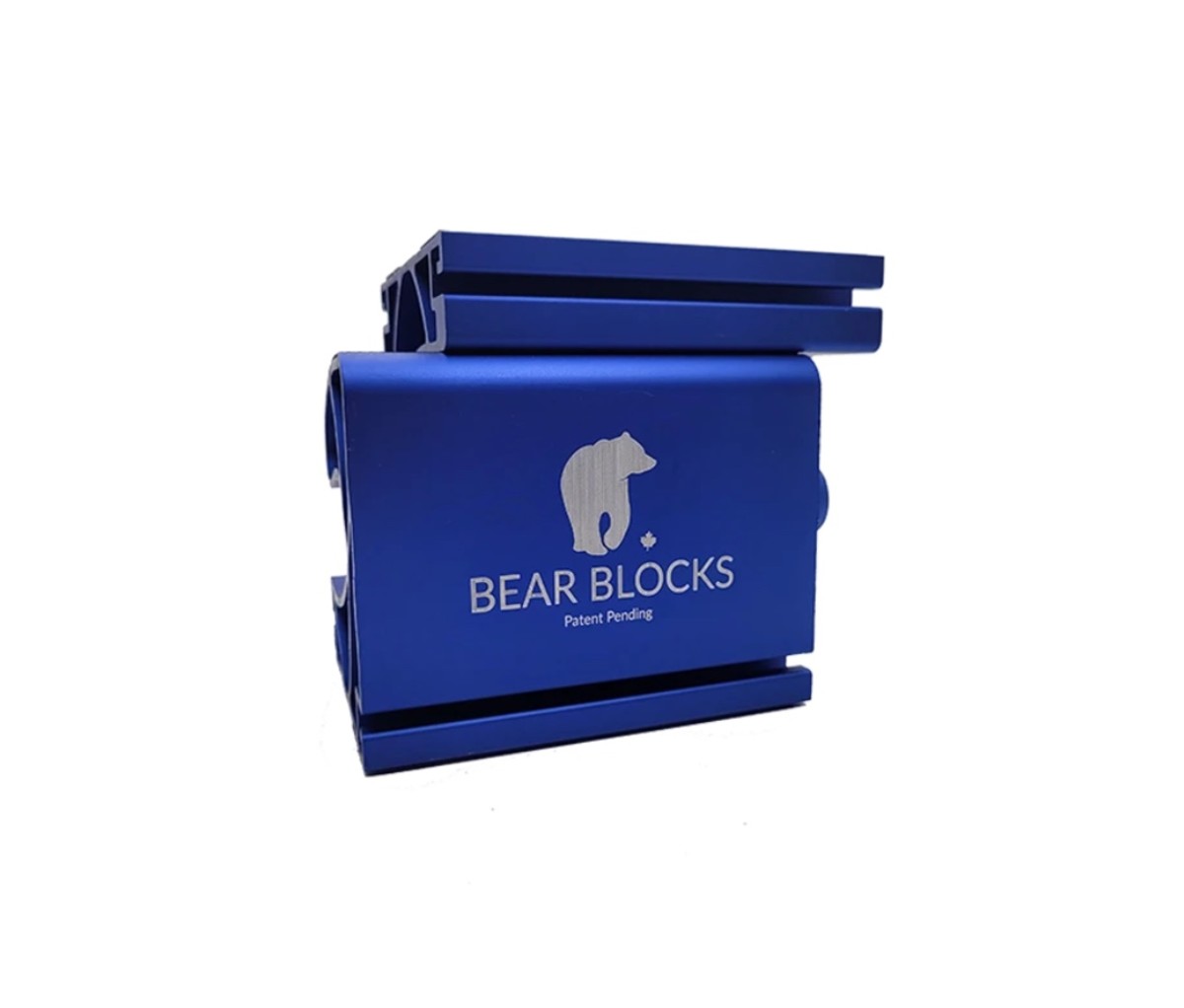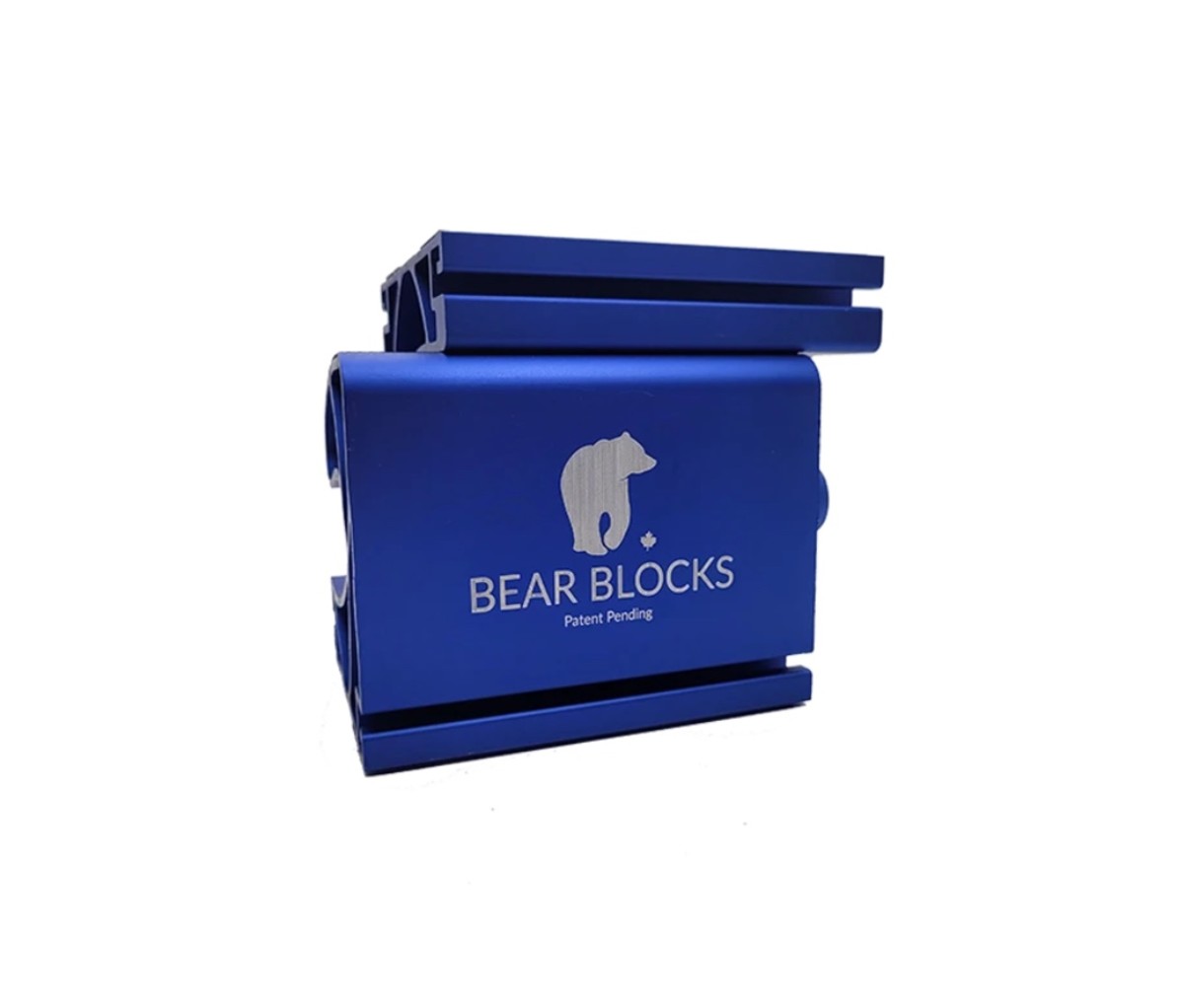 25. Bear Blocks
Pushup stands are great for relieving the wrist pressure that lots of reps can bring, but they aren't as cleverly designed as Bear Blocks. These aircraft-aluminum constructed supports force the hand to arch down in a slight, 25-degree angle that allows for a more comfortable position, whether just sticking to pushups, or getting sweaty while running through moves like mountain climbers, burpees, or planks. The hard, wide surface also more evenly distribute pressure on the palms and the soft tissue between the thumb and index finger.
[$50; bearblocks.com]
Get it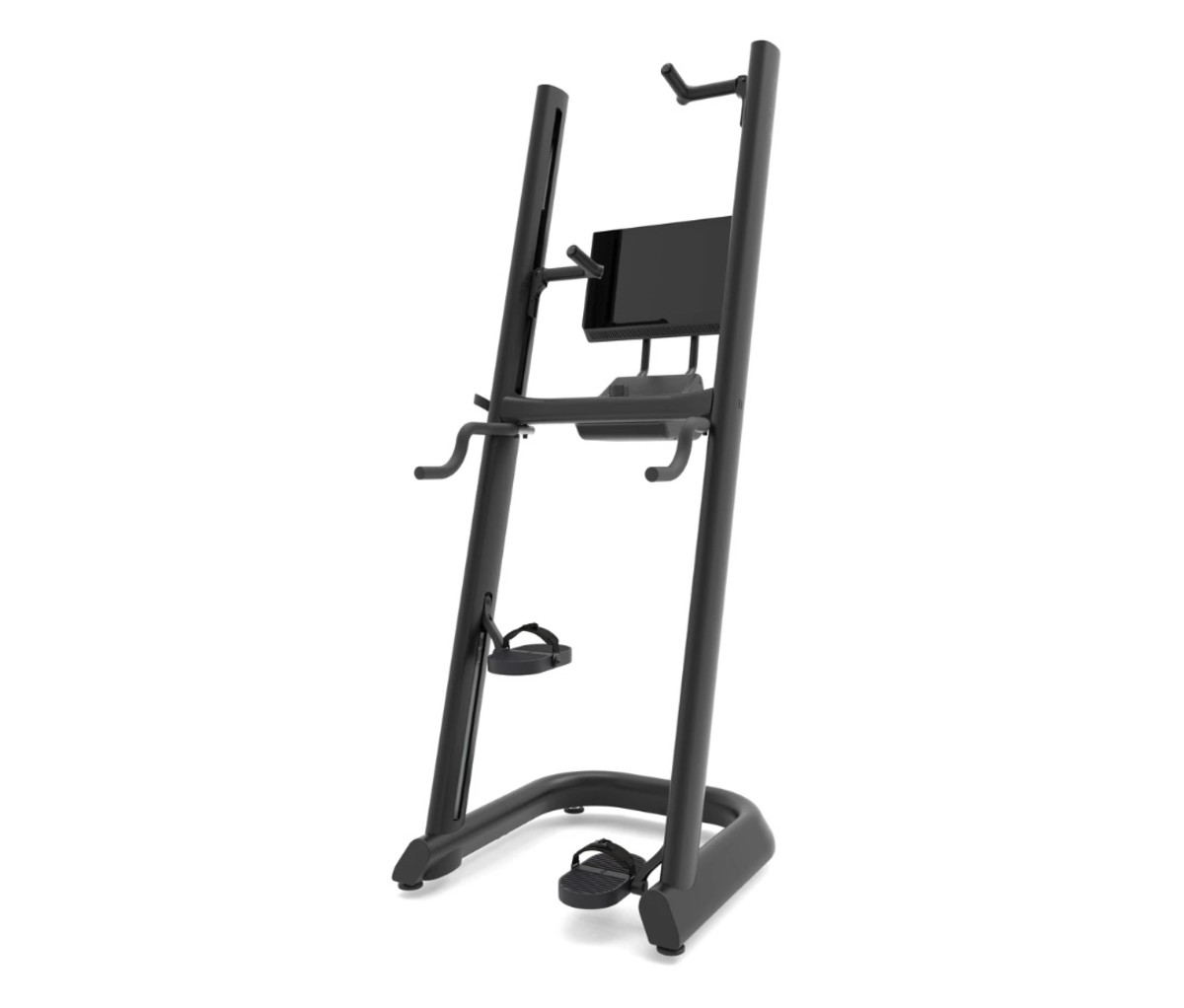 26. CLMBR
A full-body workout is the holy grail of home gym machines, and ellipticals are the gold standard. But they are big and bulky and kind of boring, unlike the CLMBR. This vertical climbing simulator is designed to give you a maximum effort workout with minimal impact for long-term gains. It's also a mean machine that will kick your butt and provide a higher VO2 max, better cardio and strength workout, and burn up to 800 calories per 30-minute session.
[$2,799; clmbr.com]
Get it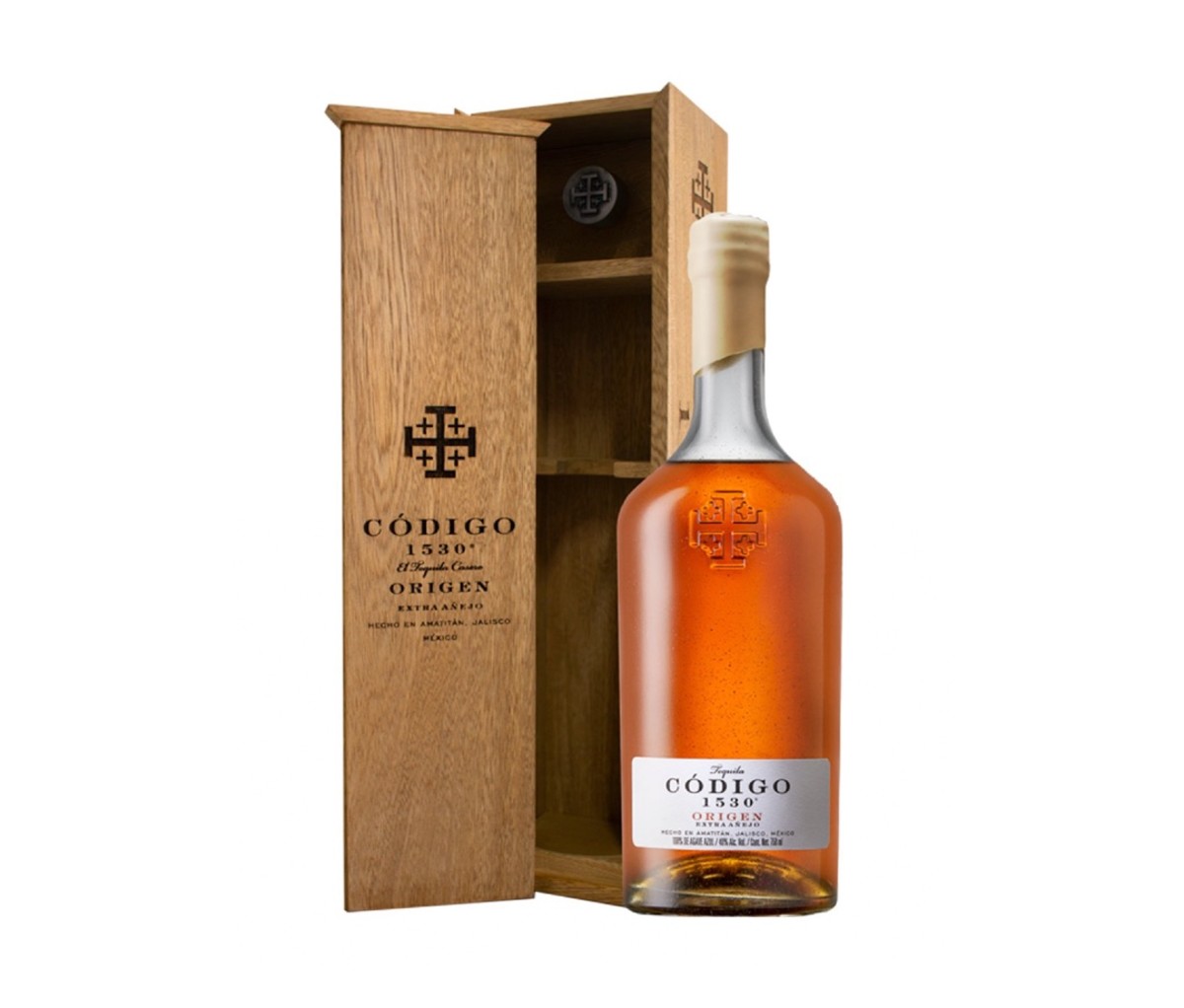 27. Código 1530 Origen Extra Añejo 6-Year-Old Tequila 
Country music legend and long- time tequila fan George Strait is a Código 1530 backer for good reason: This Origen Extra Añejo 6-Year-Old Tequila spent its time resting in French oak cabernet sauvignon barrels from Napa Valley, giving it complexity, grace and a stunning amber hue.
[$290; codigo1530.com]
Get it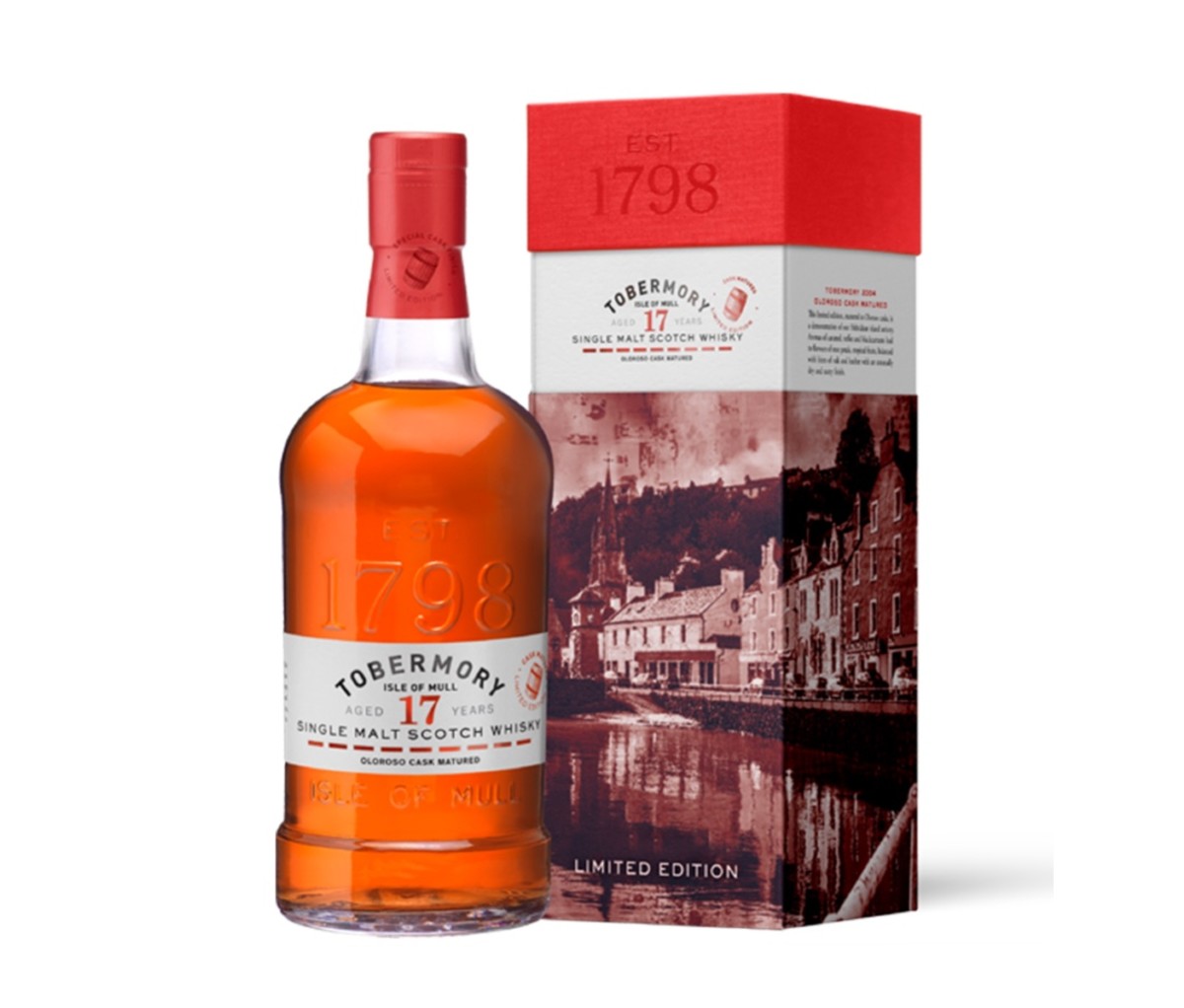 28. Tobermory 2004 Oloroso Cask-Matured Scotch
Scotland's Isle of Mull is home to just one distillery, but it's a doozy. Tobermory produces vibrant, salt-tinged single malts, including this 2004 Oloroso Cask-Matured Scotch, a barrel-proof 17-year-old that spent its life in oloroso sherry casks.
[$196; tobermorydistillery.com]
Get it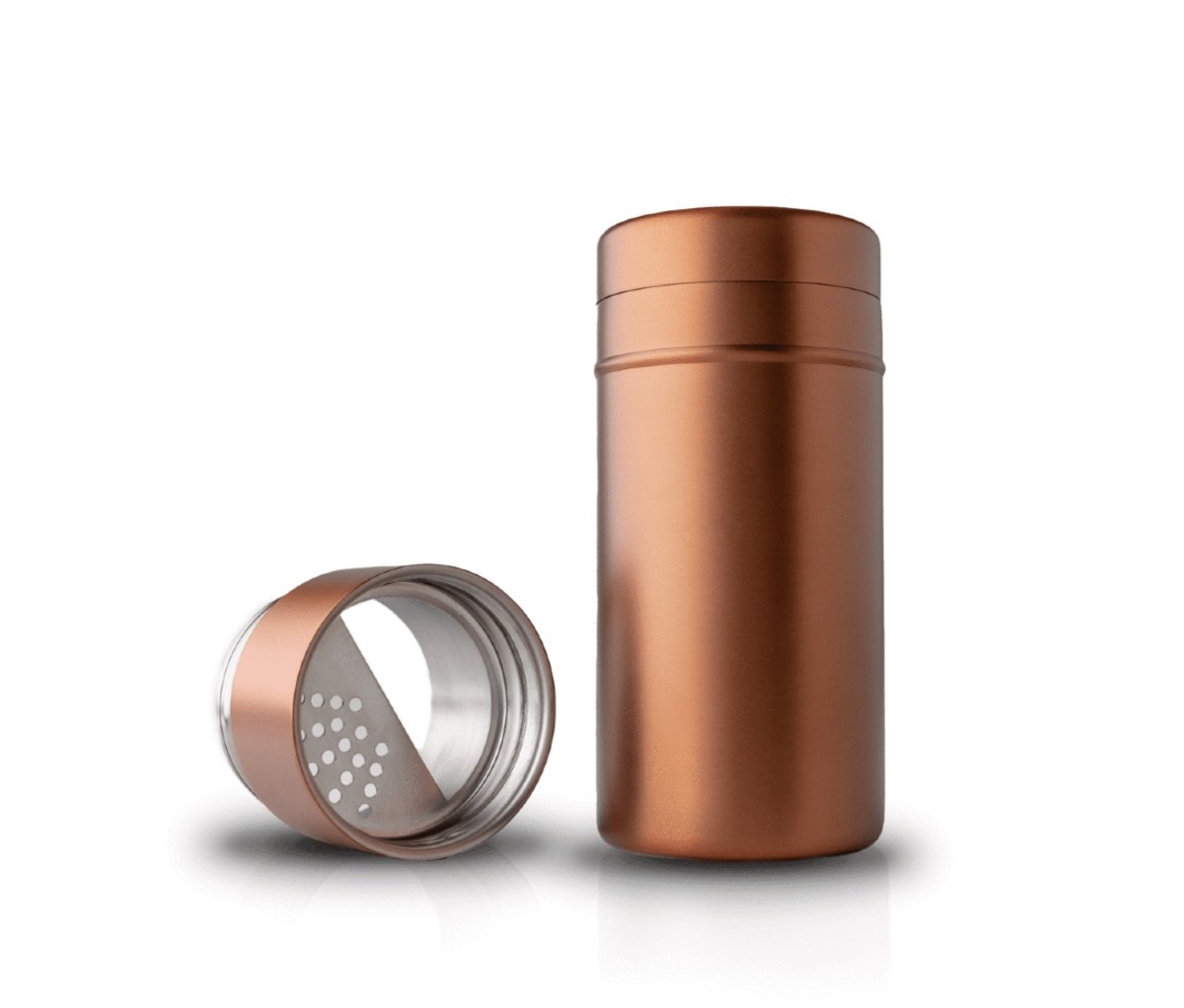 29. High Camp Flasks' Highball Shaker
Tough and utilitarian but with a flash of class, High Camp Flasks' Highball Shaker is crafted from double-walled stainless steel for durability and a no-sweat exterior. The smart design pairs the 20-oz tumbler with a strainer and no-leak lid for an on-the-go option.
[$79; highcampflasks.com]
Get it
30. Rabbit Hole Raceking Bourbon
Most bourbons use a three-grain mashbill, but Rabbit Hole Raceking Bourbon uses five, including chocolate malted wheat and barley along with malted rye. The grains highlight rich, warm cacao that mingles with spice and earthy oak, with a lingering finish. Bottled at a barrel proof of 54.6 percent ABV, Raceking takes its name from Kentucky's most famous sport while nodding to Rabbit Hole's "unbridled" innovative pursuits.
[$295; rabbitholedistillery.com]
Get it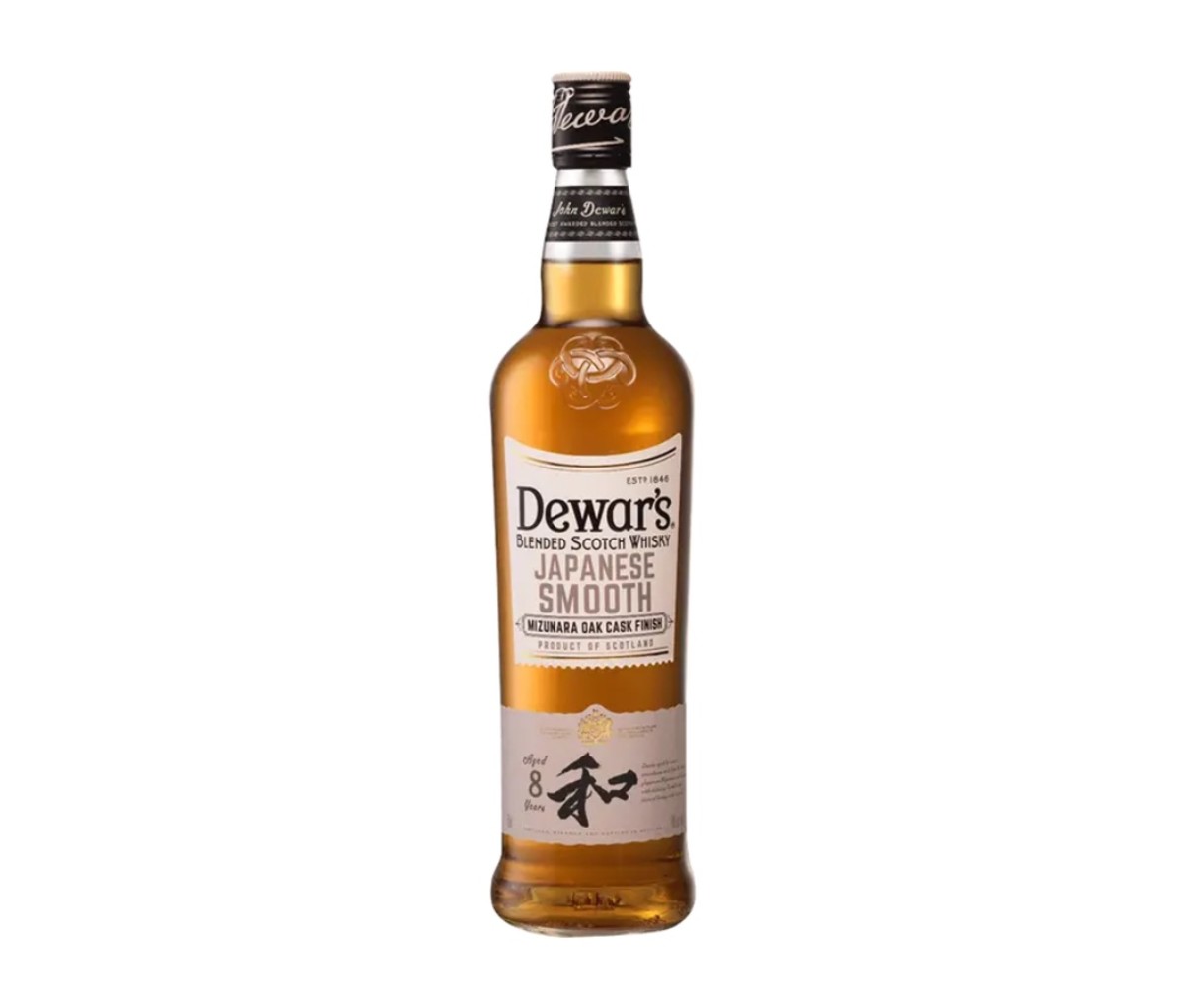 31. Dewar's Japanese Smooth Blended Scotch Whisky
Curious about trying a Japanese whisky that's been aged in legendary mizurara oak casks, but don't want to drop serious cash? Try out Dewar's new Japanese Smooth, an 8-year-old, blended Scotch whisky that pours warm and golden while presenting mellow floral notes. The light-bodied whisky brings a fruity flavor combined with a slight spicy cinnamon/ sandalwood kick.
[$25; dewars.com]
Get it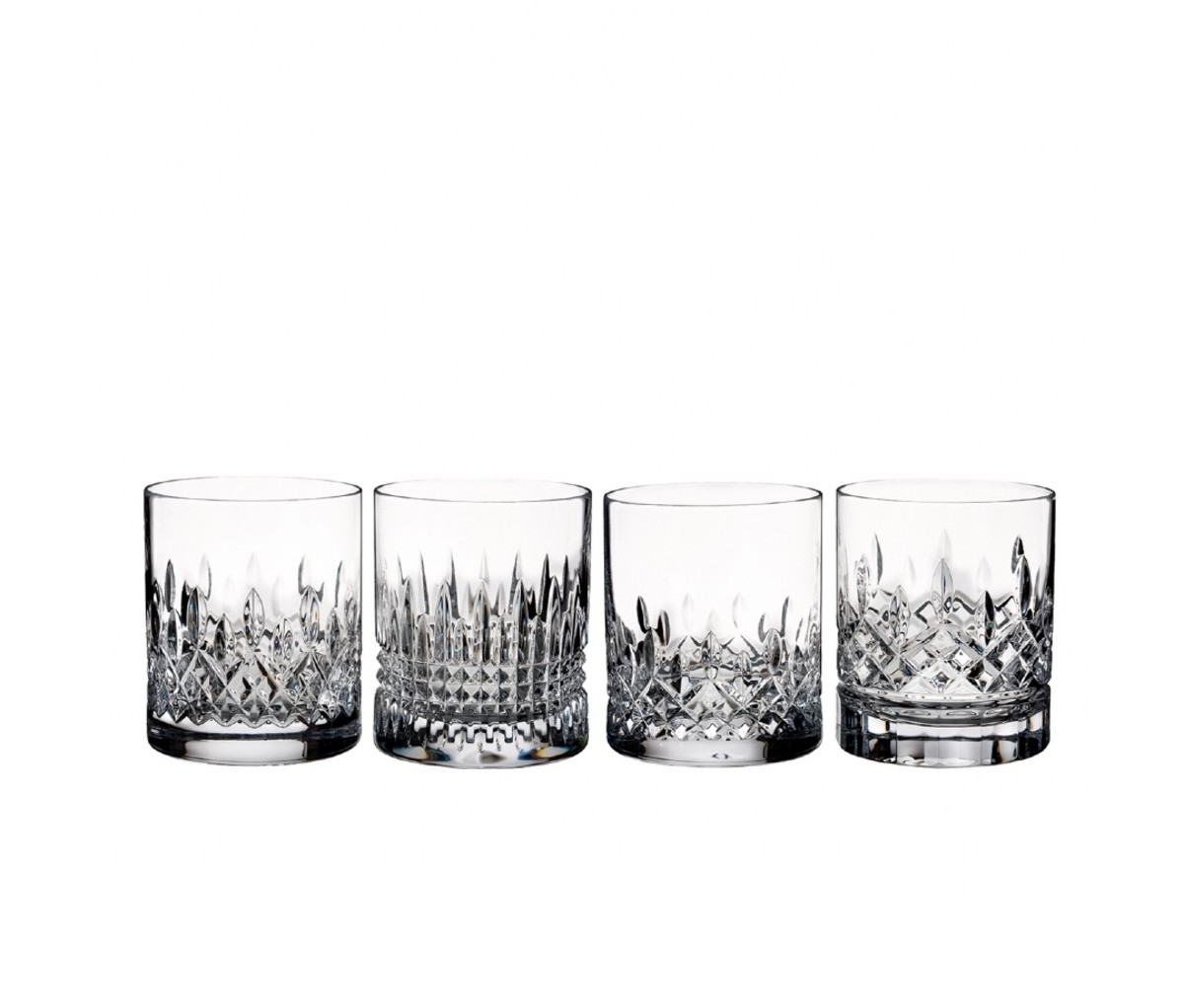 32. Waterford Lismore Evolution Tumblers
There's no good reason to go around sloshing expensive and rare liquors into whatever ragtag bunch of tumblers
you currently have kicking around your cabinet. So step up to the crystal masters at Waterford and indulge in this set of Lismore Evolution Tumblers. The classic pattern debuted in 1952 and the four included span its development over the years.
[$320; waterford.com]
Get it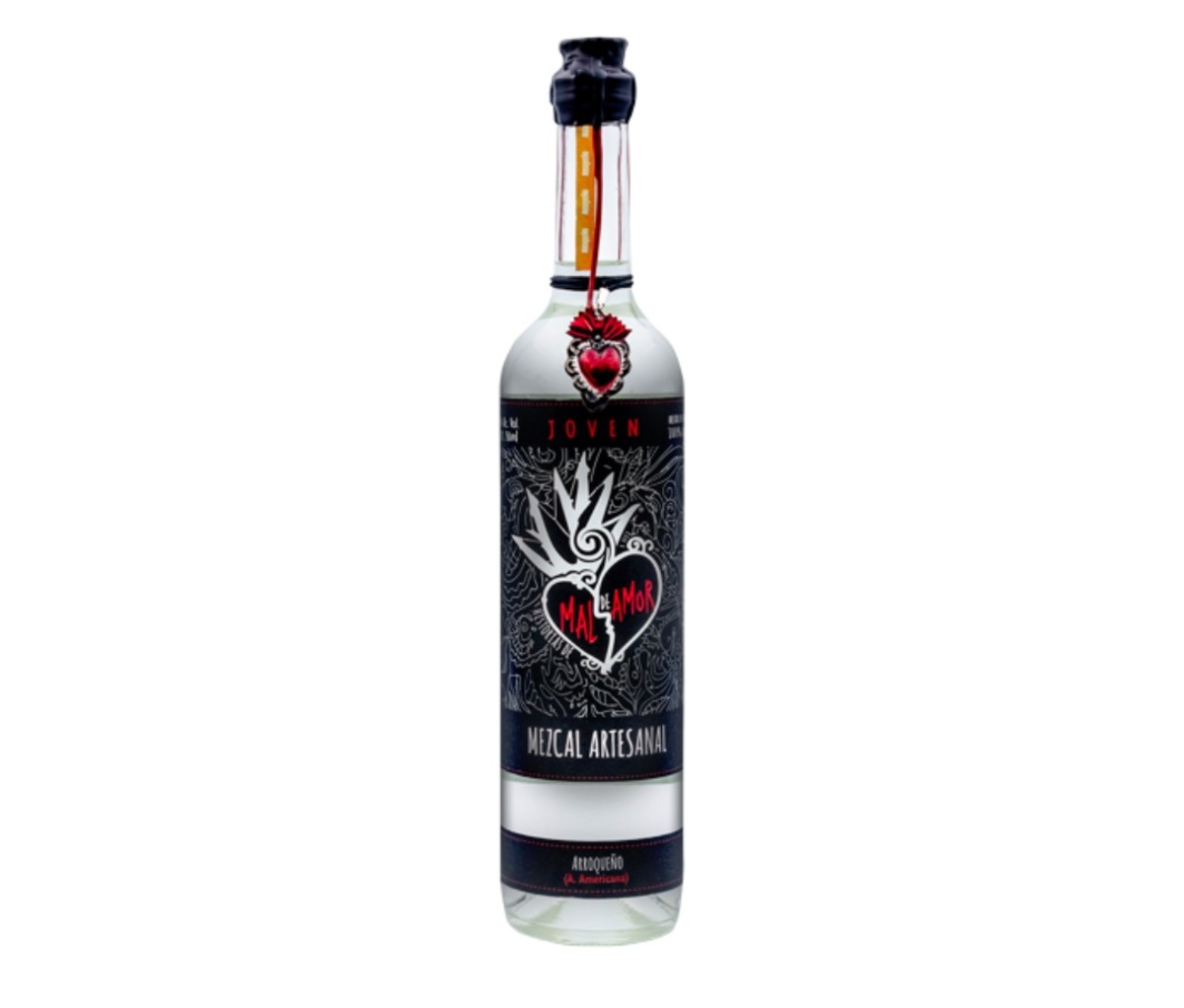 33. Mal de Amor Mezcal
Made by third-generation Zapotec mezcalero Armando Hernandez, Mal de Amor Mezcal uses sustainably sourced agave that's crushed by a horse-pulled tahona and fermented with wild yeast, then double-distilled and rested in glass for up to four years. Each 45% ABV mezcal showcases the diversity of Oaxaca's agave varietals—there are currently eight available—with Cuishe an especially potent expression of terroir.
[From $100; maldeamor.com]
Get it
Courtesy Image
34. Cake Makka Flex
E-bikes and scooters are having a moment, but let's be honest, most look kind of dorky. Not the new Cake Makka Flex— this retro-fantastic electric moped boasts utilitarian chic mixed with performance bona fides. The frosting? An aluminum tube frame, spring shocks, waffle tread tires, brake regen, 4.8-hp motor, 30 mph top speed and 31-mile range.
[From $3,800; ridecake.com]
Get it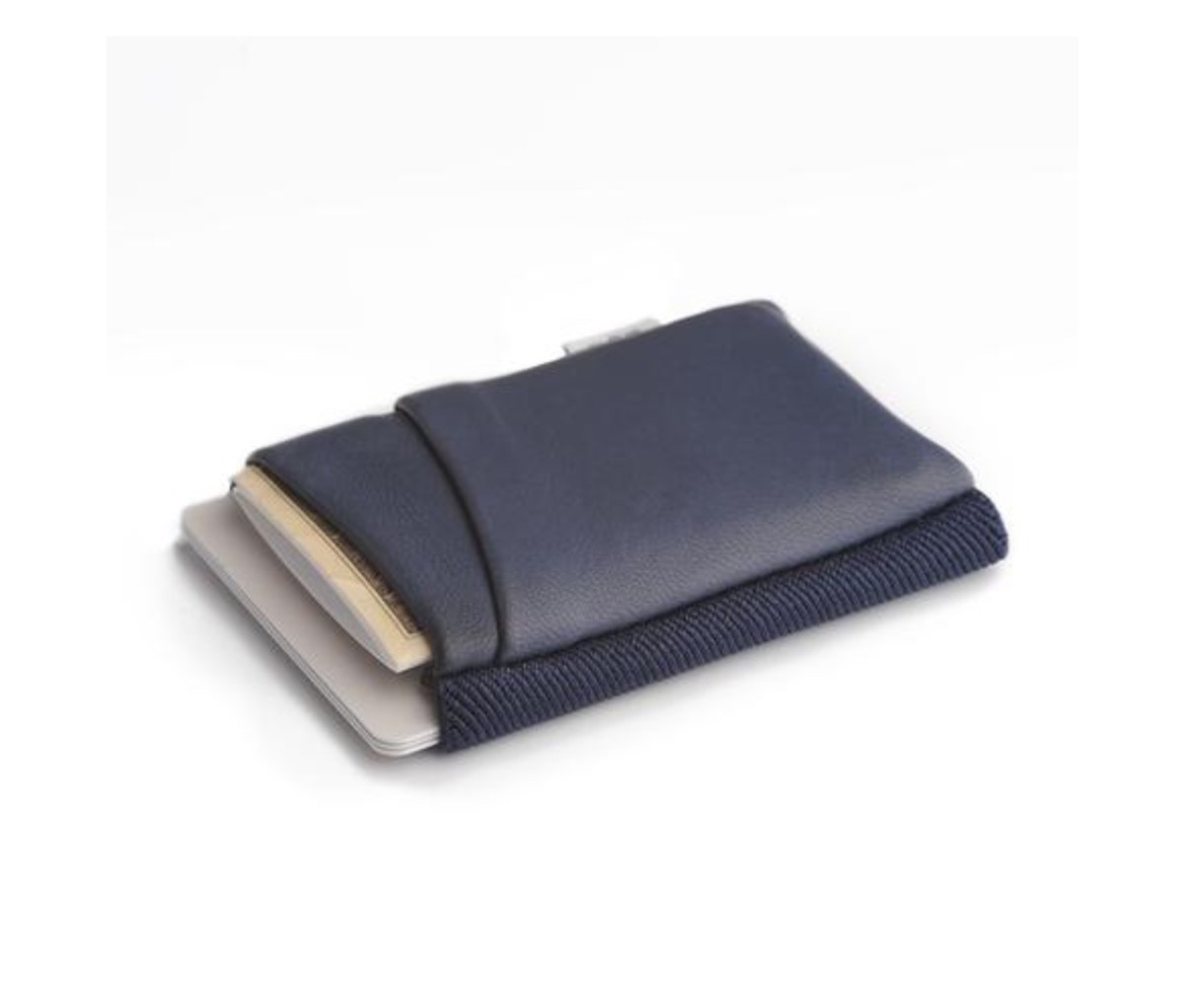 35. TGT Deluxe Wallet
Minimal wallets are all the rage these days, with countless versions flogged in internet ads. Most are clunky and rigid, unlike Brooklyn-born TGT wallets, which are hand-crafted from custom elastics and soft, ethically sourced lambskin leather. This Deluxe version has two stash pockets.
[From $42; tightstore.com]
Get it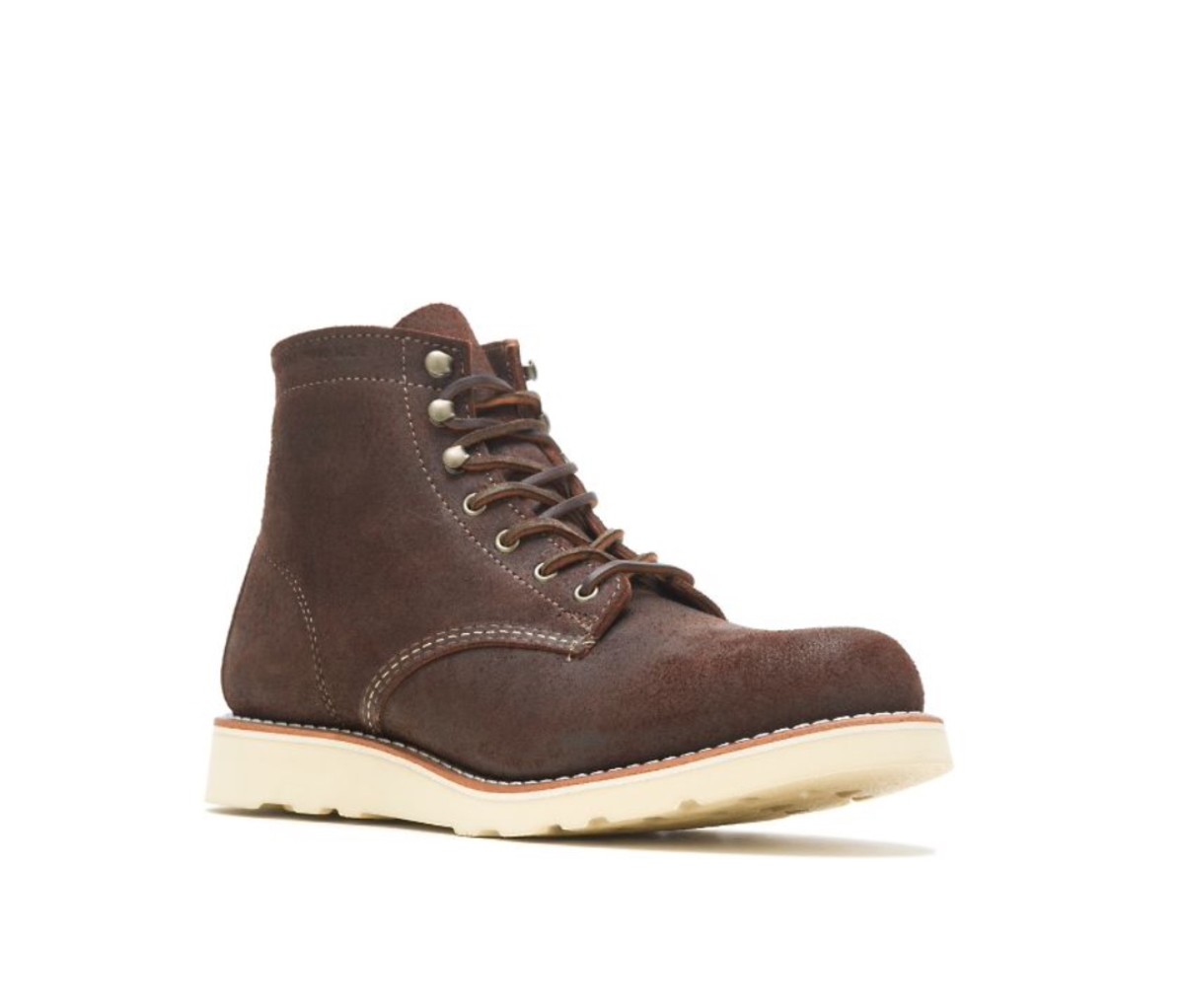 36. Wolverine 1,000 Mile Plain-Toe Wedge Boot
Most men need to have a least one pair of classic leather boots in their closet, and Wolverine's 1,000 Mile Collection (first introduced in 1914) is the perfect place to start. The 1,000 Mile Plain-Toe Wedge Boot is made in the U.S. from premium leather from Horween that's stitched to a Goodyear welt for durability, and then set atop a cushiony wedge outsole for all-day comfort.
[$385; wolverine.com]
Get it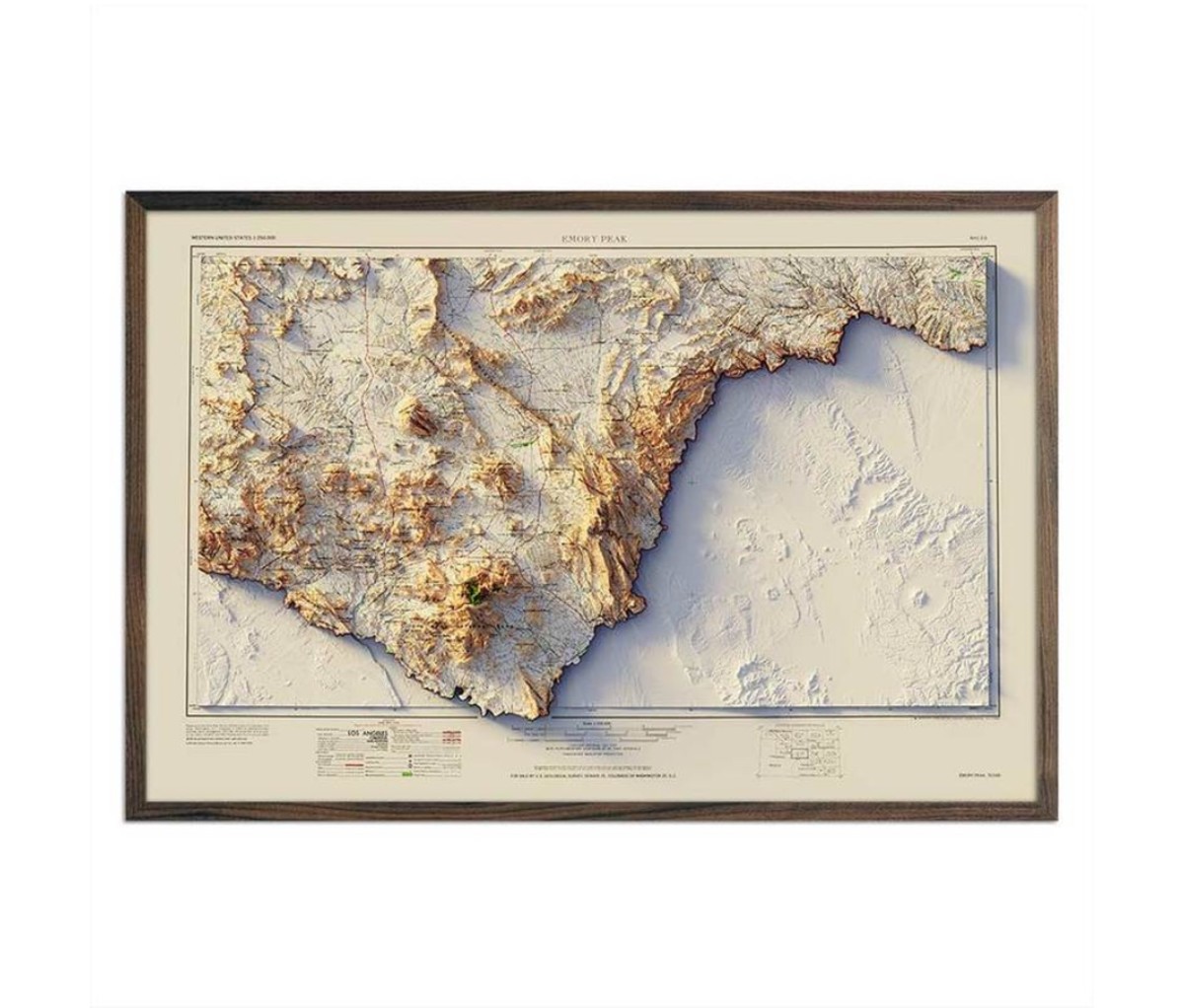 37. Muir Way Vintage Relief Maps
Take a virtual trip back to your favorite national park or off-grid adventure with these Vintage Relief Maps from Muir Way. The map designers take original maps of various locales around the world, focusing on parks and bucket list destinations, and create a 3D illusion with digital shading.
[From $79; muir-way.com]
Get it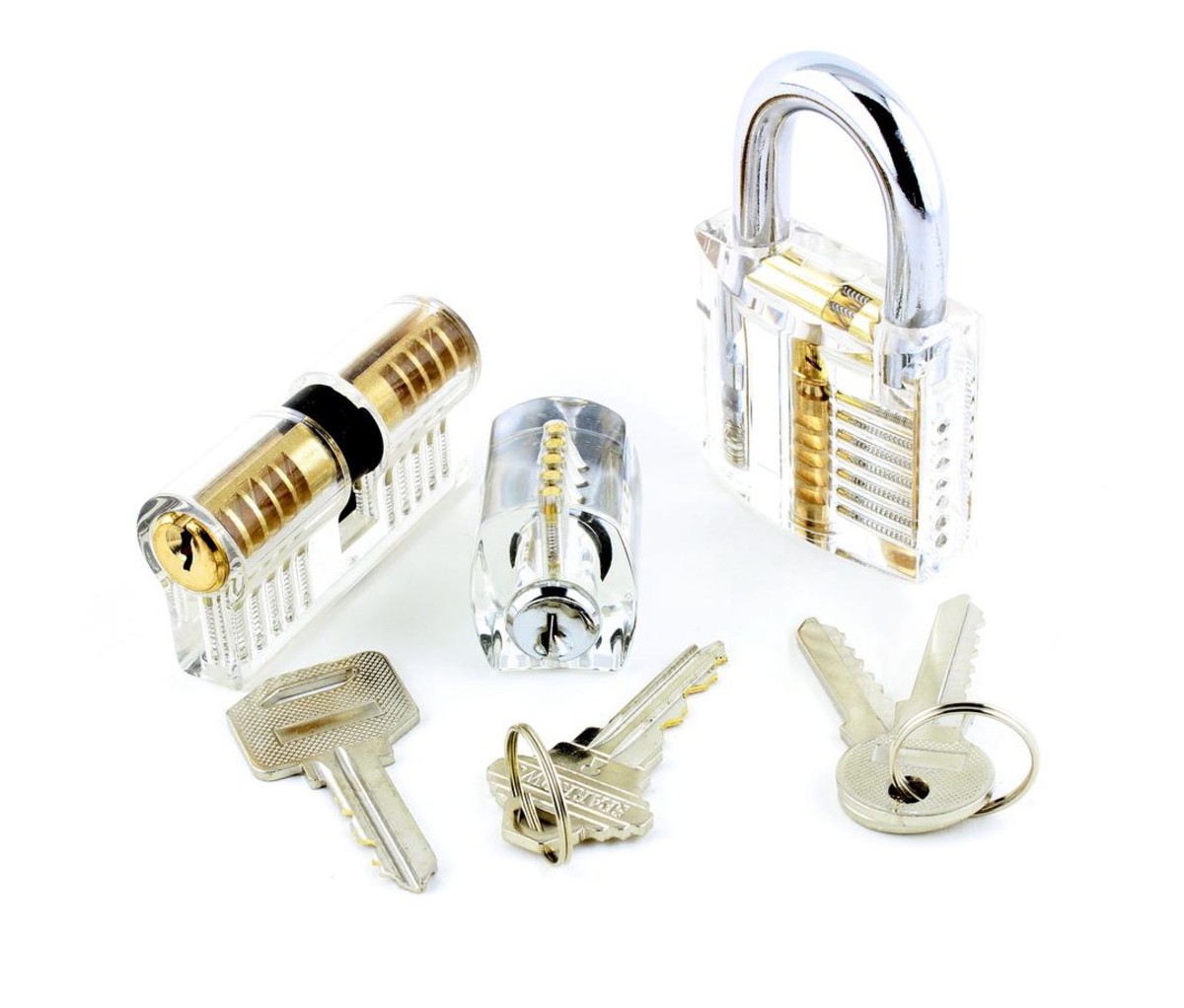 38. Dangerfield Practice Locks
Every man should try his hand at a little larceny—at least in the form of harmless, home-based lockpicking with this neat kit from Dangerfield. Their Practice Locks are made out of crystal clear acrylic so you can better understand the inner workings of locks while trying to pick them.
[$50; lockpickworld.com]
Get it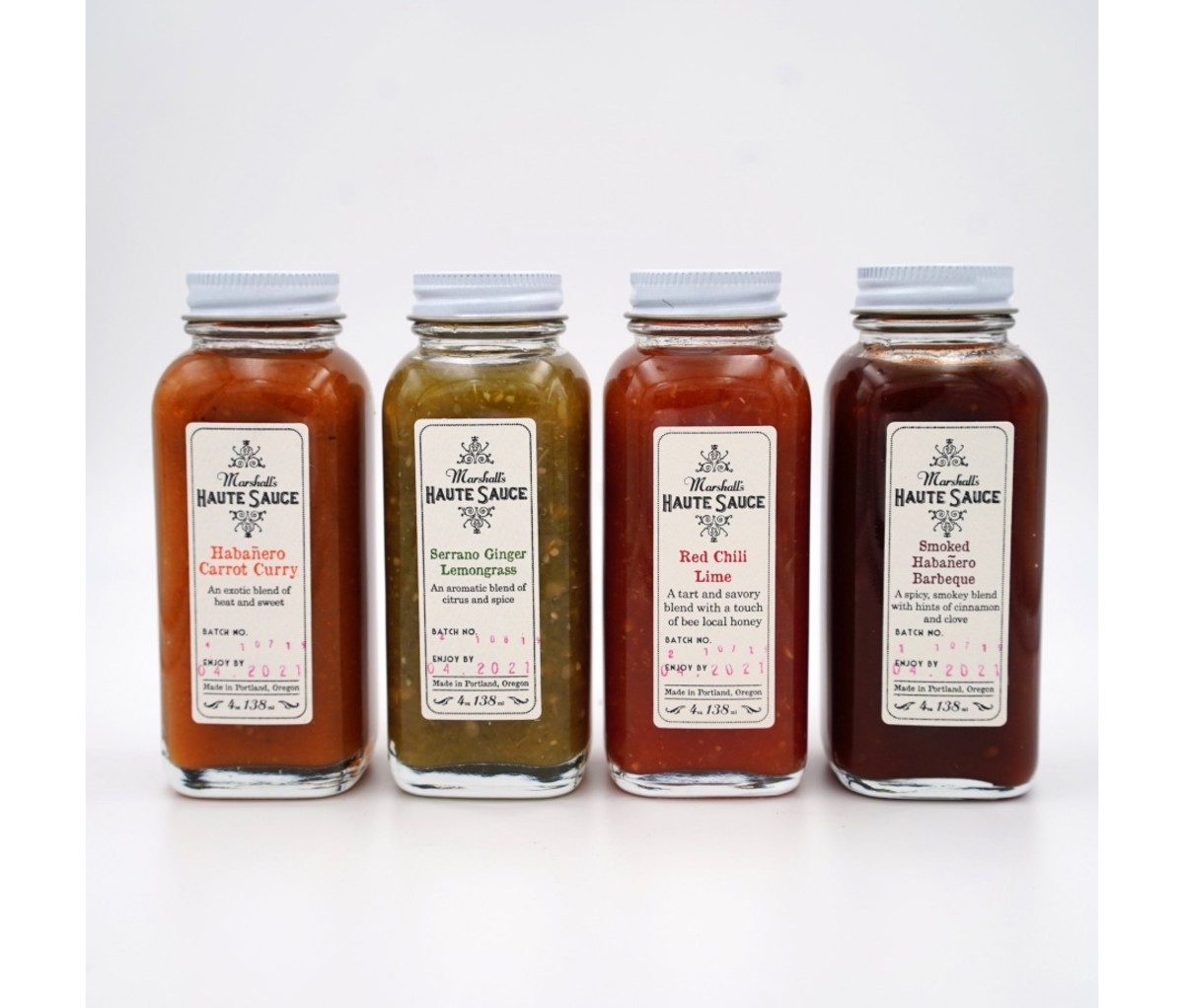 39. Marshall's Haute Sauce Gift Set
Though this collection from Marshall's Haute Sauce definitely brings the spice, it's a more nuanced and flavorful experience than your typical butt-blaster hot sauce. The tasty Gift Set includes handcrafted flavors like Habanero Carrot Curry and Serrano Ginger Lemongrass.
[$35; marshallshautesauce.com]
Get it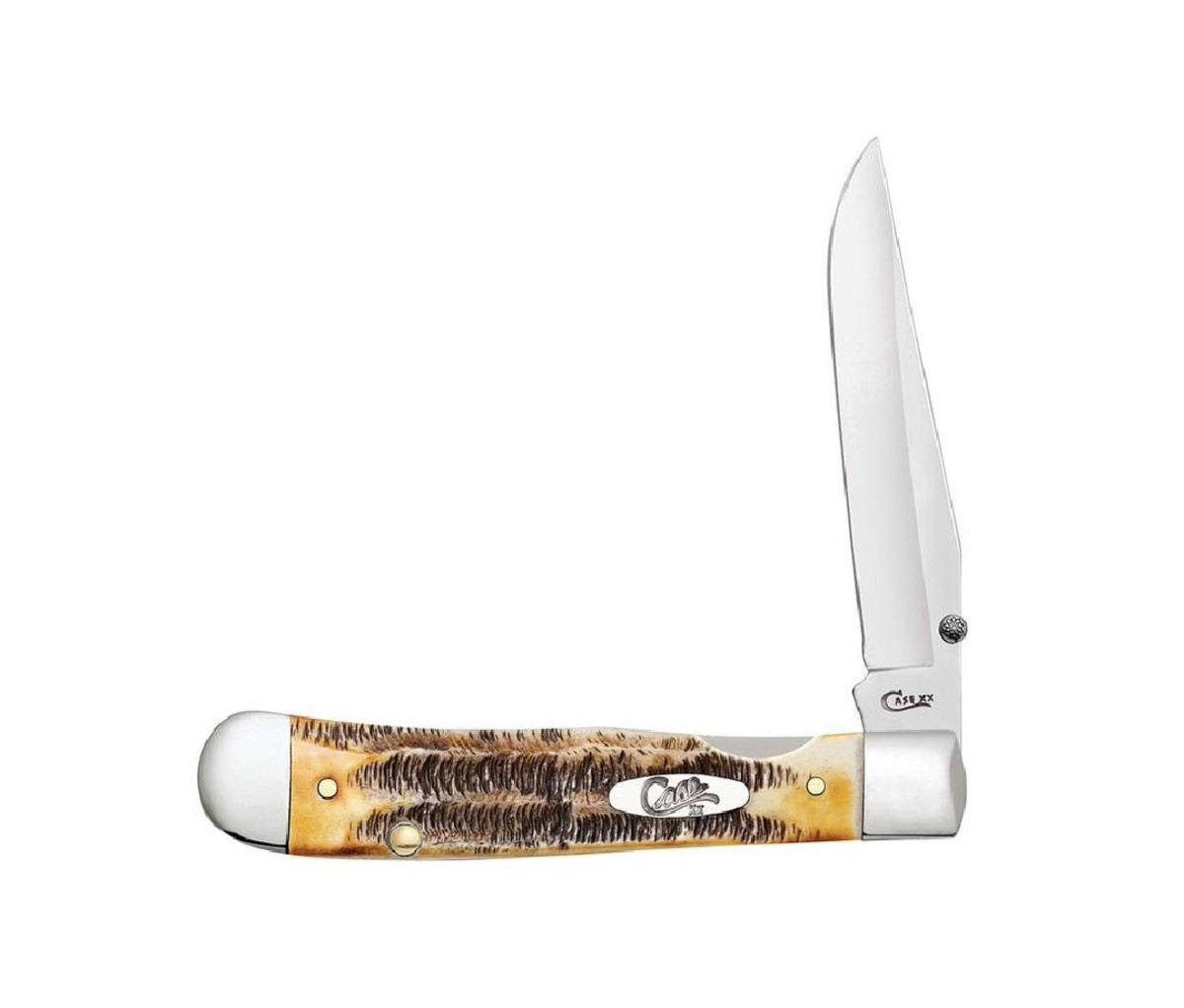 40. Case Kickstart TrapperLock
Case has been making long-lasting, heirloom quality knives since 1889. In a bold bid to contemporize their classics comes the Kickstart TrapperLock, the second knife in their assisted opening line. This quick-opening pocketknife with thumb stud has nickel silver bolsters, stainless steel blade and choice of four handle materials.
[From $144; caseknives.com]
Get it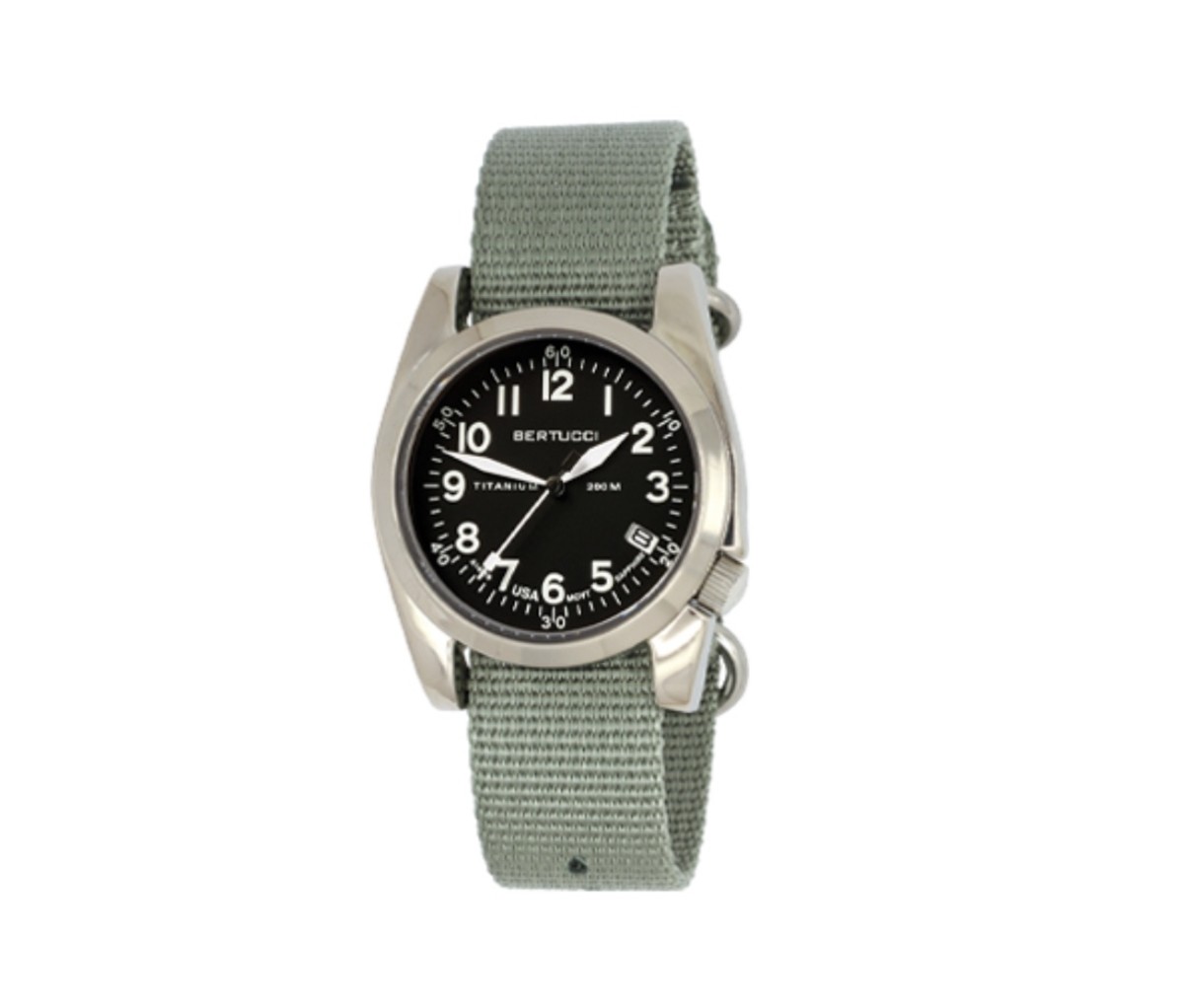 41. Bertucci A-11T Americana Officer's Edition Watch
The vintage look of this Bertucci A-11T Americana Officer's Edition Watch is highlighted by the polished solid titanium case housing a classic, military-inspired dial and hand design. This timepiece is fit for town or trail, and offers luminosity and 200-meter water resistance.
[From $275; bertucciwatches.com]
Get it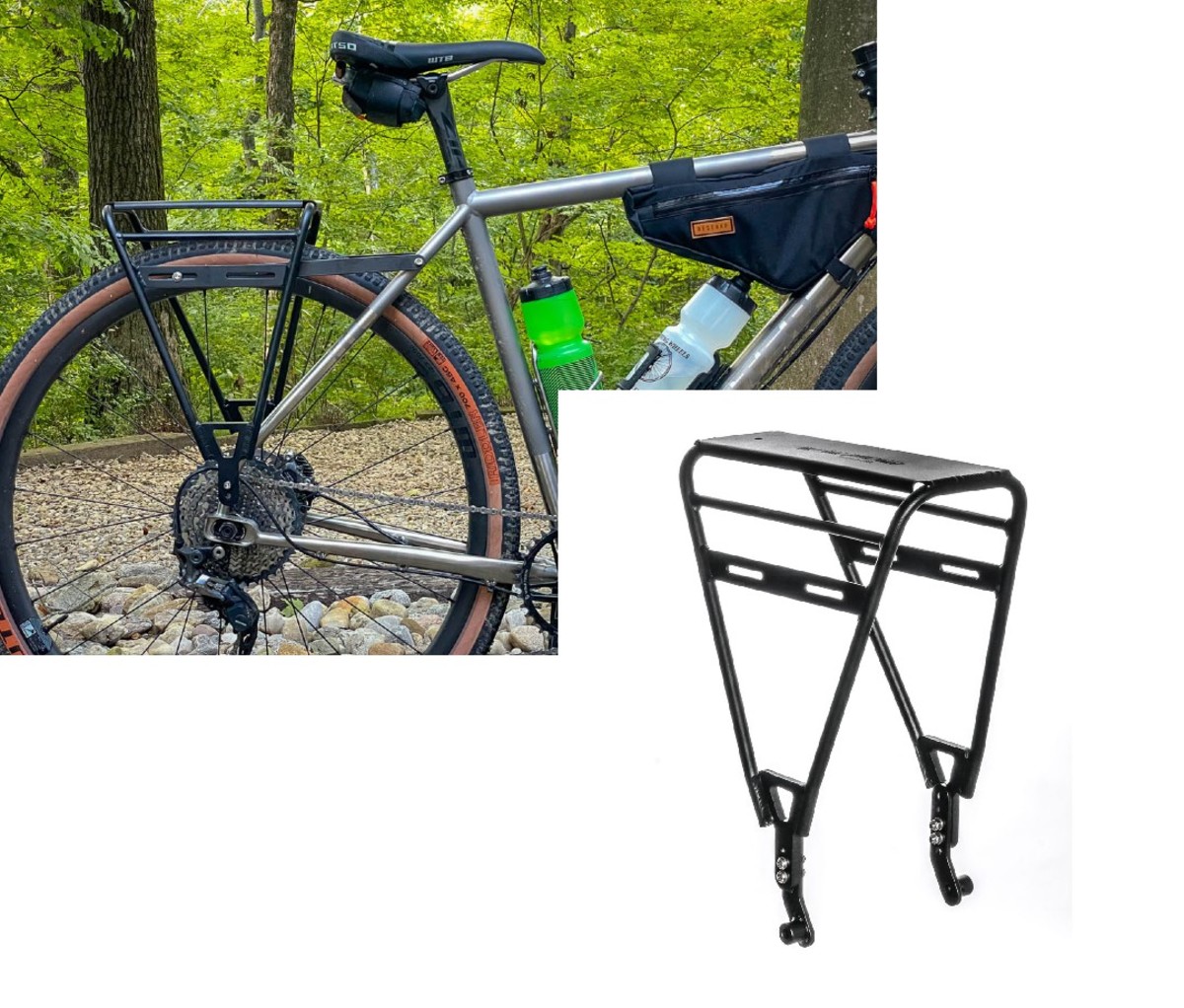 42. Old Man Mountain Divide
Hitched to a cycling nut? Your beloved bikepacker, adventurer, or daily bike commuter will dig the Divide bike rack, which can carry up to 70 pounds. Unlike other clunky behemoths, it can easily be attached and removed between bikes, or from front to back. The Divide also boasts a lower pannier rail, making it a snap to move bags on and off while offering a lower center of gravity for a steadier ride.
[From $148; oldmanmountain.com]
Get it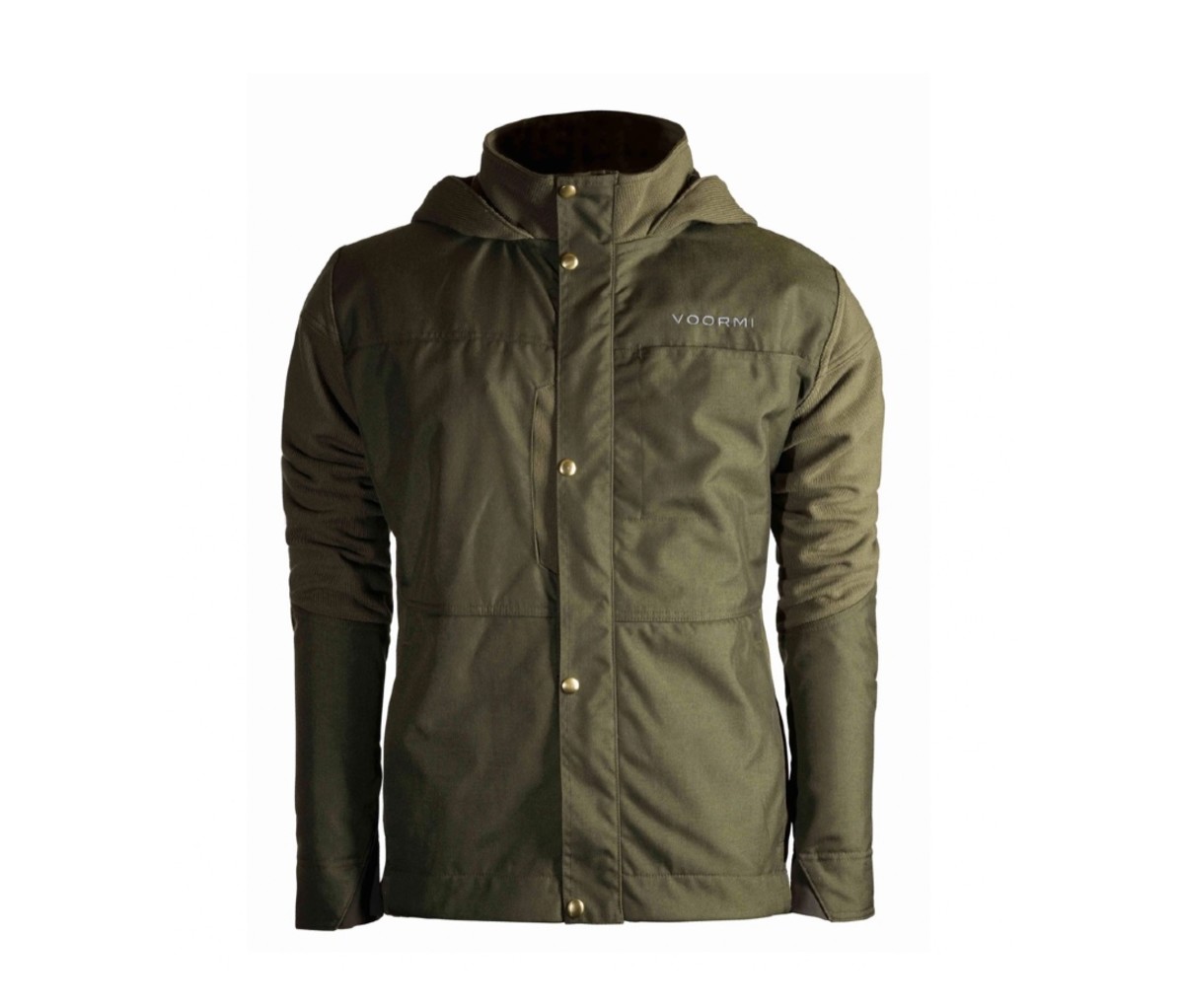 43. Voormi San Juan Jacket
If there's a hard-working guy on your list who spends tons of time in the cold outdoors getting the job done—splitting wood, mending fencing, fixing a roof, or just generally tending to household chores—this is the jacket for him. Basically a a comfy soft-shell that's been up-armored with lots of burly Cordura panels, this tough son of a gun is constructed with Voormi's special wool/polyester textile that keeps you warm while shedding moisture and allowing it to breathe when you have to strenuously exert yourself in the field. And lots of zippered pockets, plus a large, adjustable hood, make this the working man's best friend.
[$449; voormi.com]
Get it
For access to exclusive gear videos, celebrity interviews, and more, subscribe on YouTube!