Gear
7 Key Facts About the 2024 Corvette E-Ray, the Brand's First Hybrid Electric
The new 2024 Corvette E-Ray follows the McLaren Artura into the world of hybrids—and also breaks entirely new ground, both for Corvette and supercars the world over.
Corvette has probably been the most anachronistic brand in the automotive world. It's made by the same label that brings you Silverados by the hundreds of thousands. This isn't Ferrari funding its Scuderia race team, a consumer car maker that seems to exist solely to finance Formula 1. It's General Motors, as unexotic as your next can of Coca-Cola.
Yet, somehow Corvette continues to nip at the heels of exotics, a Midwestern rube busting through the chainlink meant to keep the automotive riff-raff from soiling the manicured lawns at the world's most elite concours. And this happened yet again in 2019 when the C8 Corvette broke all convention by using a mid-engine design, rather than a rear-engine layout. It, too, delivers blistering, world-class-slaying performance at prices that should make the Ferraris and McLarens of the world blush.
Now, Corvette is doing it again. Here are the 2024 Corvette E-Ray deets you need to know.
7 Fast Facts About the 2024 Corvette E-Ray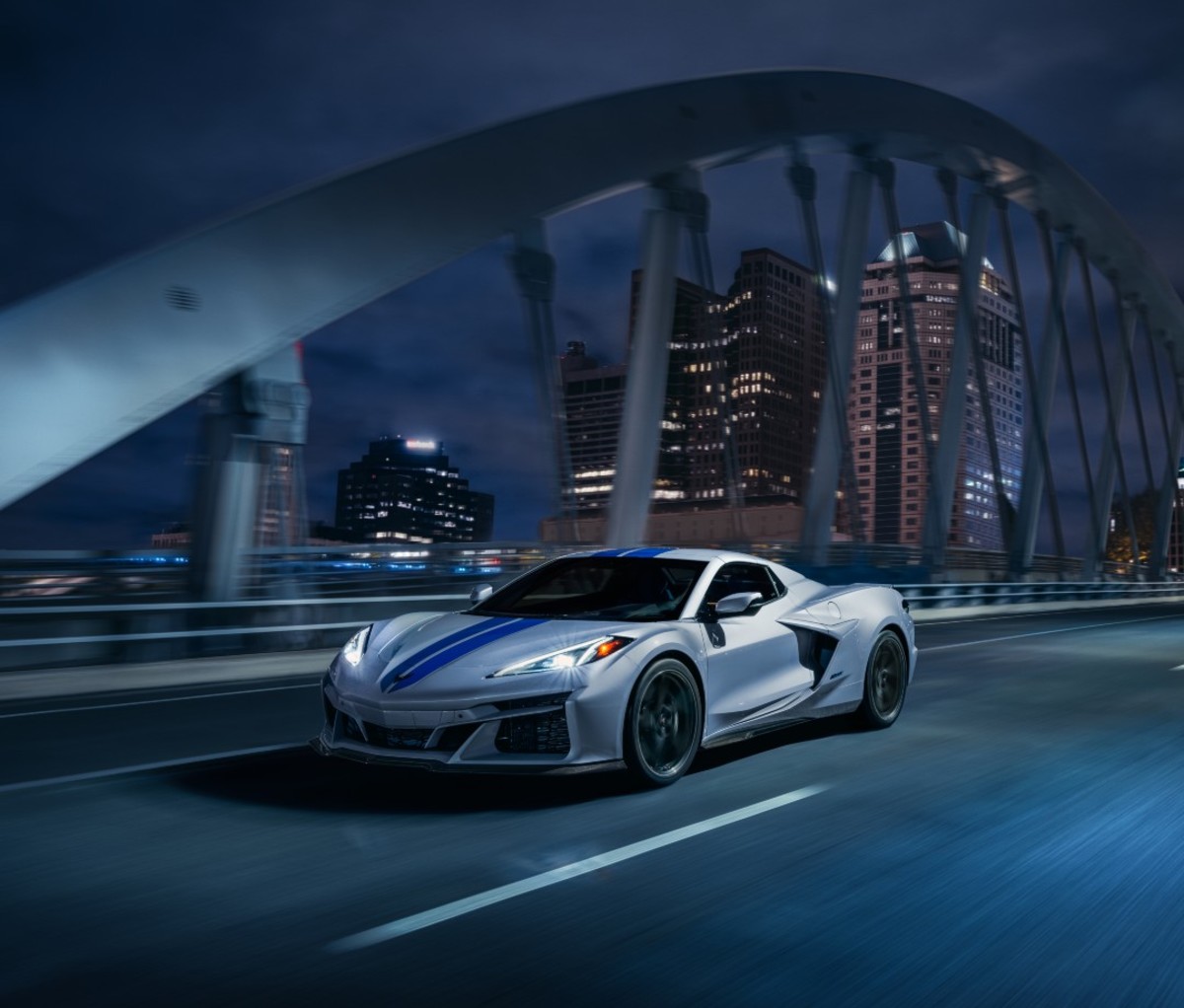 1. It's the First-ever AWD Vette.
By adding a 160-horsepower electric motor to the front axle, in combination with the extant Corvette's 6.2-liter, 495-horsepower V-8, for a total of 655 horsepower, Corvette says the E-Ray will be the fastest production two-seater in the brand's 70-year history, gunning down 60mph in 2.5 seconds and a quarter-mile in 10.5 seconds. What's key here is that's not even the most horsepower in a current model. You can get a Z06 version with 670 horsepower, but all-wheel drive rather than rear-wheel drive puts the E-Ray's juice into the pavement, so it's quicker than the Z06. By embedding the car's batteries in the floor and moving its electric motor up front, we're betting the E-Ray also has even better fore-aft weight distribution, too.
2. The EV-only Mode Saves Gas—and Eardrums.
Corvette has stressed that AWD won't just offer summer burnout performance, but the ability to have a year-round sports car that can keep going in wet and snowy conditions. With rivals like Porsche offering AWD for years, that's not a bad "sell," and maybe a better one than "Stealth Mode," which allows Corvette owners the ability to run their 2024 Corvette E-Ray in EV-only propulsion. Obviously electrics run nearly silently, and rolling stealthily along up to 45mph will also save gas. But we kinda doubt you buy a Corvette because you're bashful about your whip.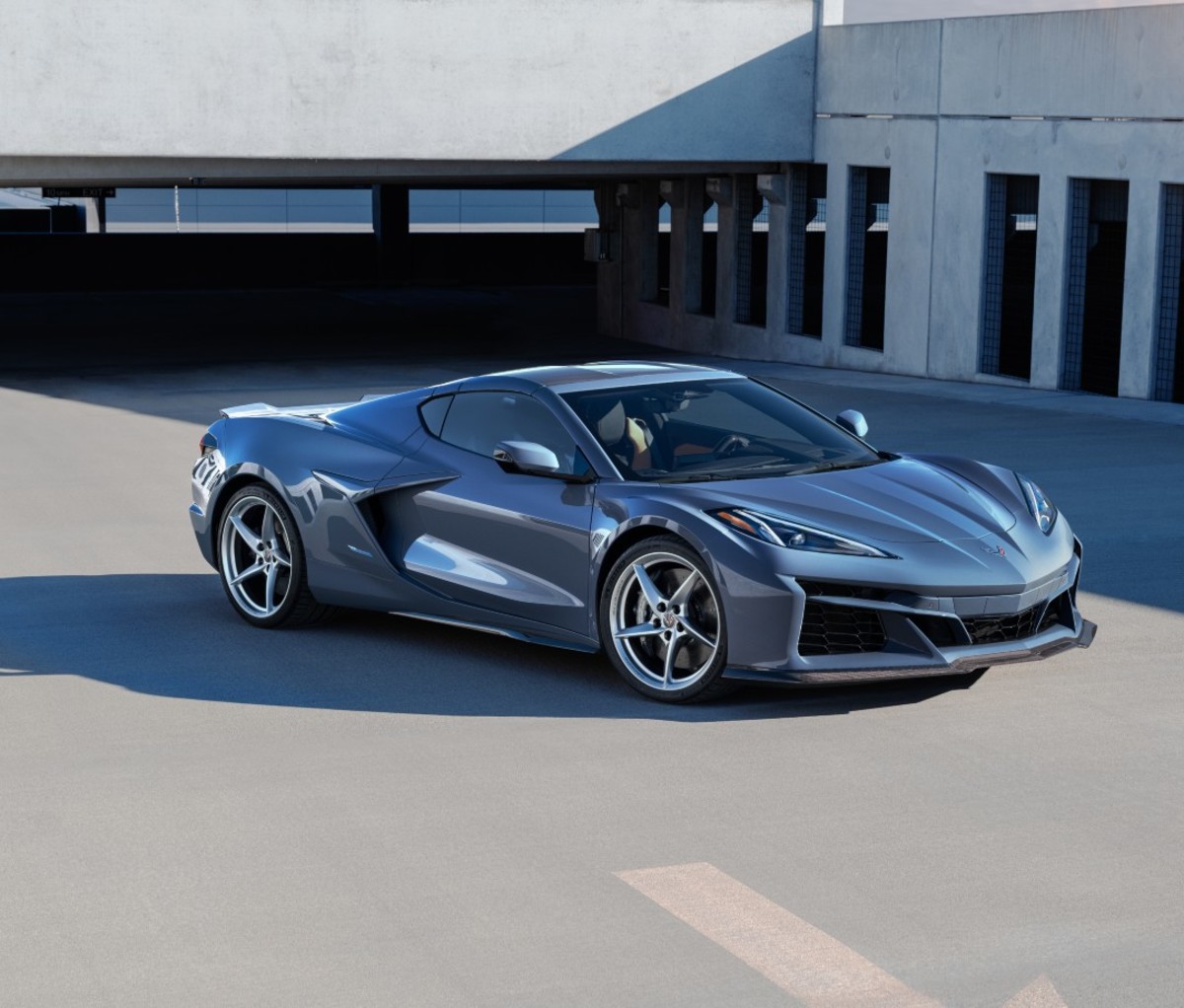 3. It's an EV, but Not a Plug-in.
It's not entirely clear how long 2024 Corvette E-Ray drivers will be able to roll in electric mode, but with a fairly small ​​1.9-kWh battery, a good guess is only a few miles. There's no plug to recharge the battery, and the E-Ray will juice solely off of regenerative braking and coasting. You can also set the car up for track mode, which will optimize the kind of instant acceleration that electric motors excel at delivering. If you're braking hard on a road course, regen should keep the battery fueled. Whether this all adds up to the E-Ray offering Z06-besting lap times still remains an open question, though, because the new car almost surely gained weight, which is the enemy of great handling.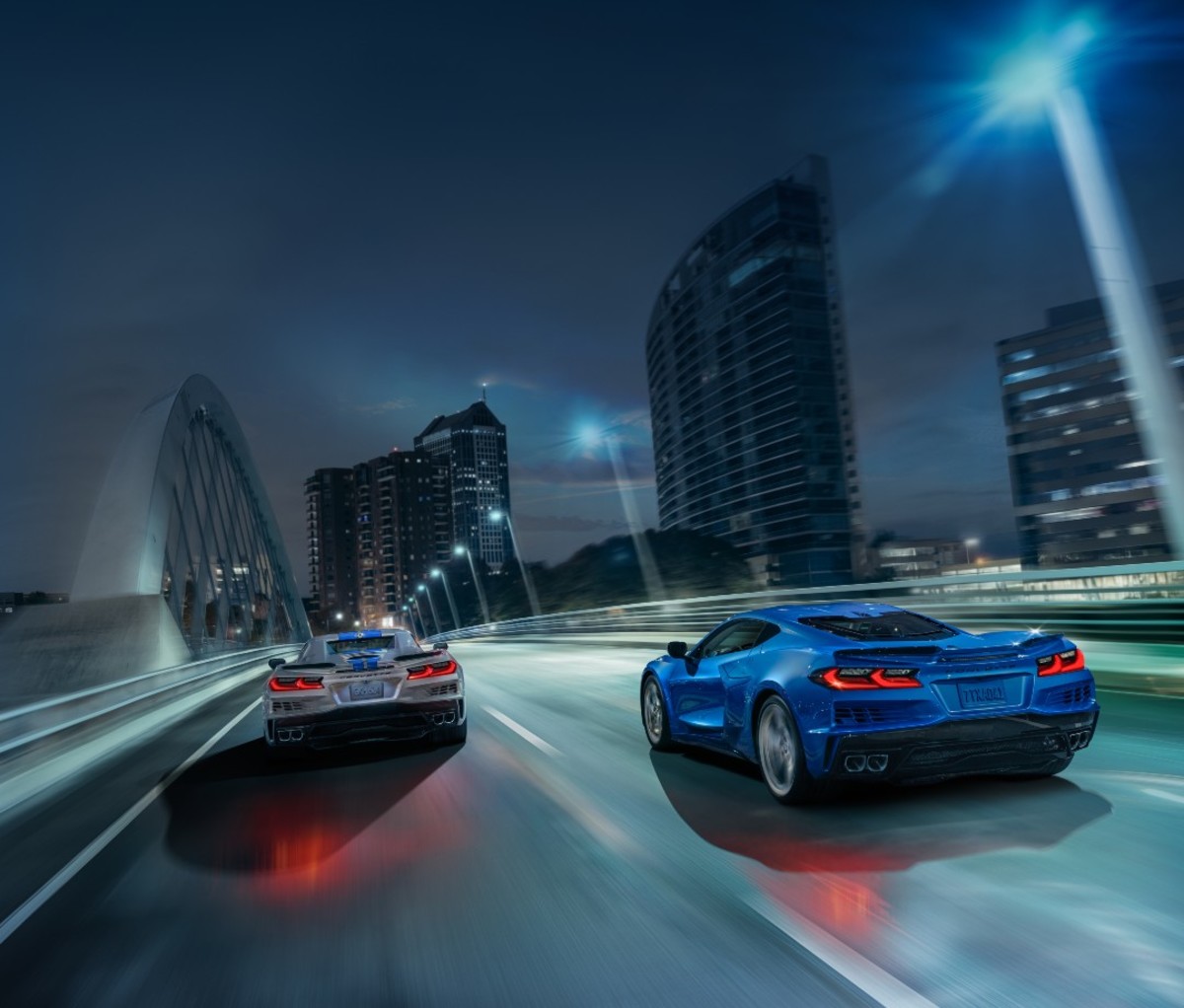 4. It's Boasting Cylinder Deactivation.
Corvette engineered the 2024 Corvette E-Ray electric motor to operate in conjunction with cylinder deactivation. Half of the V-8's cylinders can shut down during steady-state driving (say, a constant 70mph on the highway) and while GM has used this function on past models, pairing cylinder deactivation with EV output will likely result in far better overall fuel economy.
5. It Will Come as a Convertible, Too.
While it's not entirely clear how this configuration will work, Corvette will sell an E-Ray with either a removable top or a fixed hardtop. We haven't seen pictures of the liftable roof version, so whether that's more like a T-top or a full convertible is yet to be determined.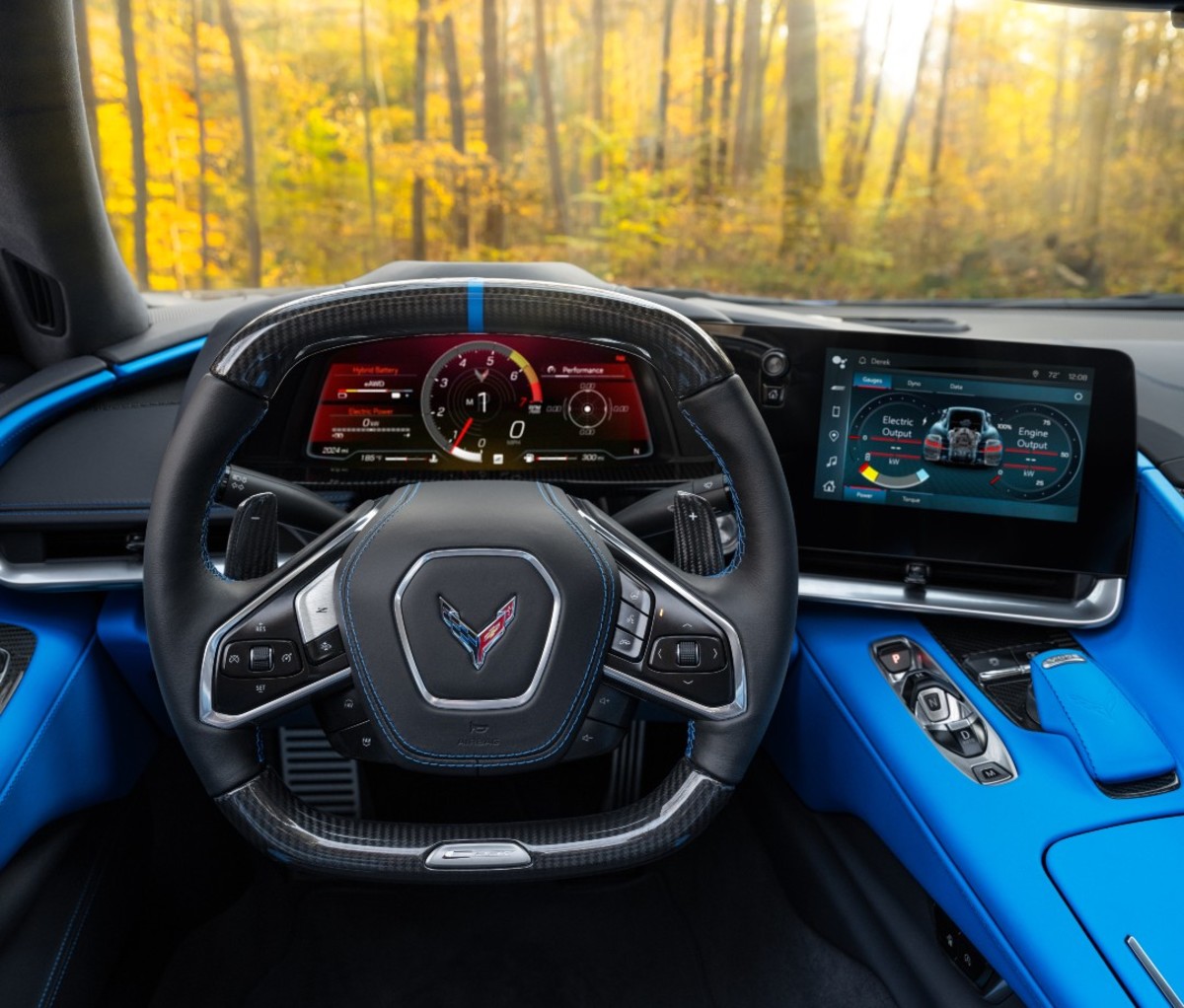 6. It's Got Standard Performance.
E-Ray will come standard with both Brembo carbon ceramic brakes and magnetic ride suspension. The former probably wasn't as critical as the latter feature, because if you're going to tout the AWD Vette as ideal for winter roads, you'll want to be able to soften the ride for suboptimal surface conditions.
7. It's Expensive but Still Standard Corvette Pricing.
A Z06 will run you $109,000. And an E-Ray costs $104,000. Considering that the hybrid McLaren Artura runs $237,500, you could instead get both cars and take a lavish European vacation to boot and still walk away with pocket change. Yes, Corvette is taking orders now and you can expect delivery by the end of the year.
For access to exclusive gear videos, celebrity interviews, and more, subscribe on YouTube!