Choosing your ideal swimsuit is challenging enough without throwing in the additional considerations, of say, guessing which bikini is going to stay put while surfing.
GrindTV caught up with Kellie Cuttrell, the driving force behind SURFING Magazine's Swimsuit Issue. Each year she is tasked with not only discovering the emerging swim trends, but also discovering which swimsuits will meet the demands of a beginner and an advanced surfer.
Below are 5 swimsuits that will take the guesswork (and angst) out of your next shopping trip.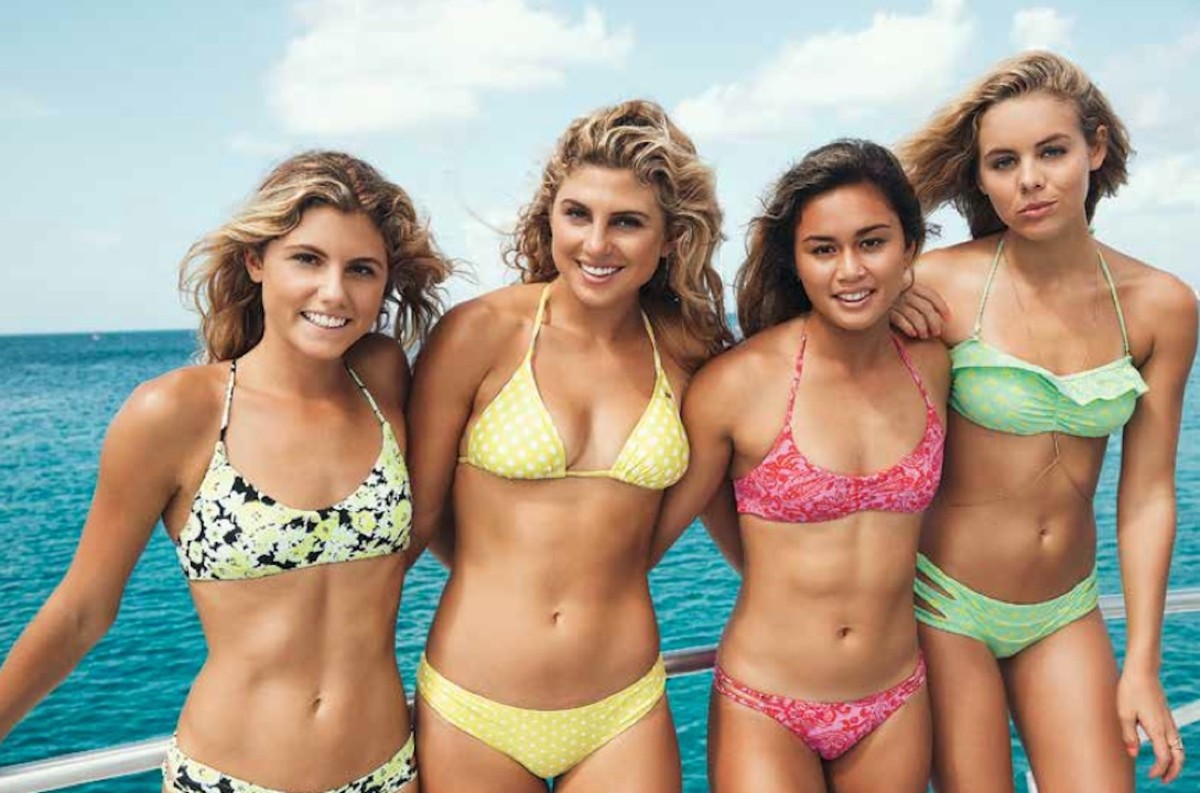 The Brand: Volcom
The Suit: Pretty Wild Crop Top and Pretty Wild Cheeky Bottoms (sold separately).
Why SURFING Swim recommends it: Featuring a criss cross back, this top doesn't pull on your neck and stays put when you're ducking through the waves. The bottoms are snug, but the cheeky design is right in synch with this season's hot trend. Oh, and it just happens to be Quincy Davis' fav suit to surf in.
RELATED: Meet the women of the 2015 Surfing Swimsuit Issue
The Brand: Billabong
The Suit: Shibori Crop Rashguard and Shibori Hawaii Bottom (sold separately).
Why SURFING Swim recommends it: The rash guard top helps keep the sun off your shoulders and back, while still having the stylish crop top look. The bottoms are wider and can ride a little higher on your hips, so you don't have to worry about them ending up at your ankles.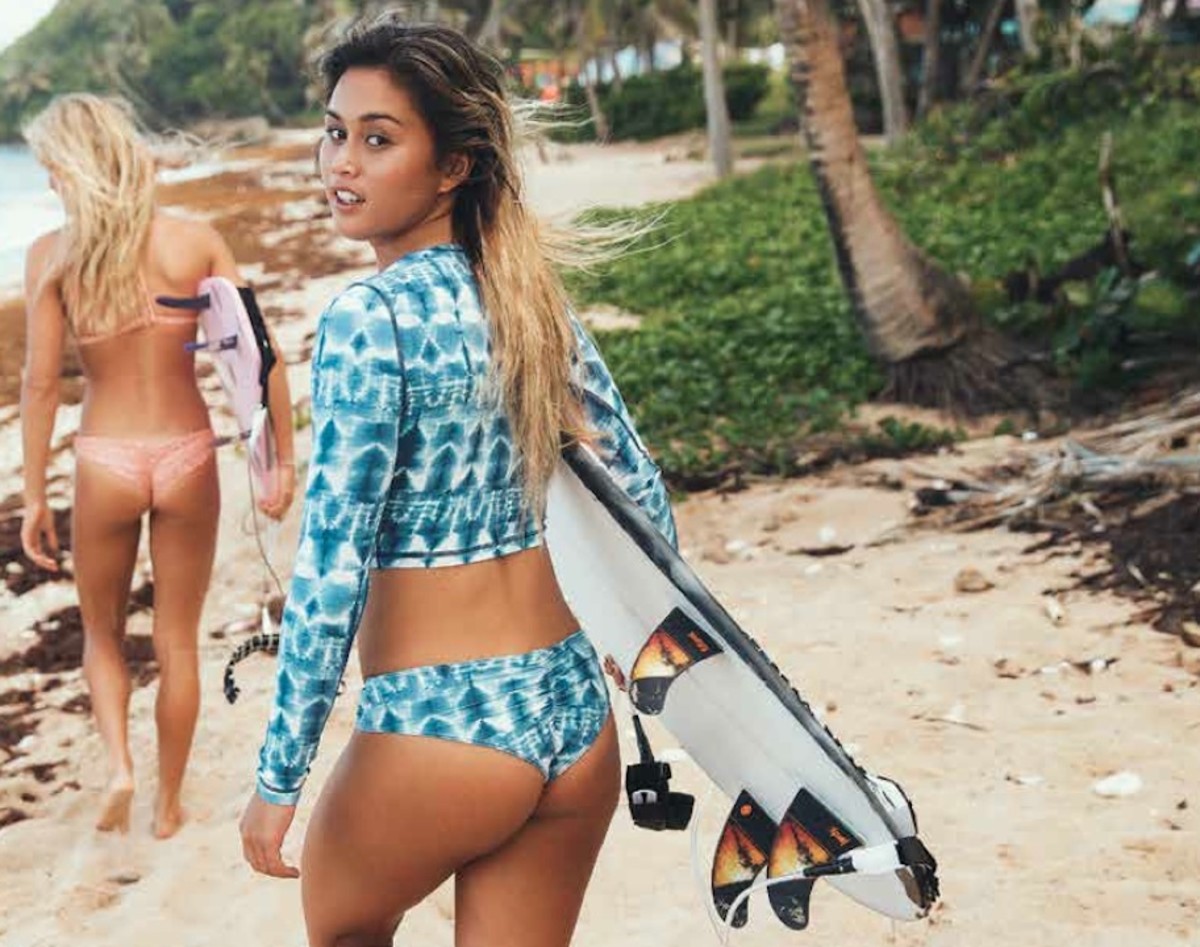 The Brand: O'Neill
The Suit: 365 Hybrid Voda Surfsuit
Why SURFING Swim recommends it: When you've already had too much sun, but the waves are too good not to paddle out, this suit is a perfect fit. It's practical, comfortable and you will look just like Gidget when you wear it.
[Editor's Note: The `60s and `70s were a big design influence this season.]
The Brand: Roxy
The Suit: Pop Surf Optic Nature Tiki Tri Top and Pop Surf Optic Nature Cheeky Mini Pant (sold separately).
Why SURFING Swim recommends it: I often like to wear a simple triangle top when surfing. It stays on and it won't give you tan lines in strange places. The bottoms are the perfect cheeky cut with wider sides that don't dig in, but still stay on. It's your "Itsy Bitsy Teeny Weenie Yellow Polka Dot Bikini" that you can surf in!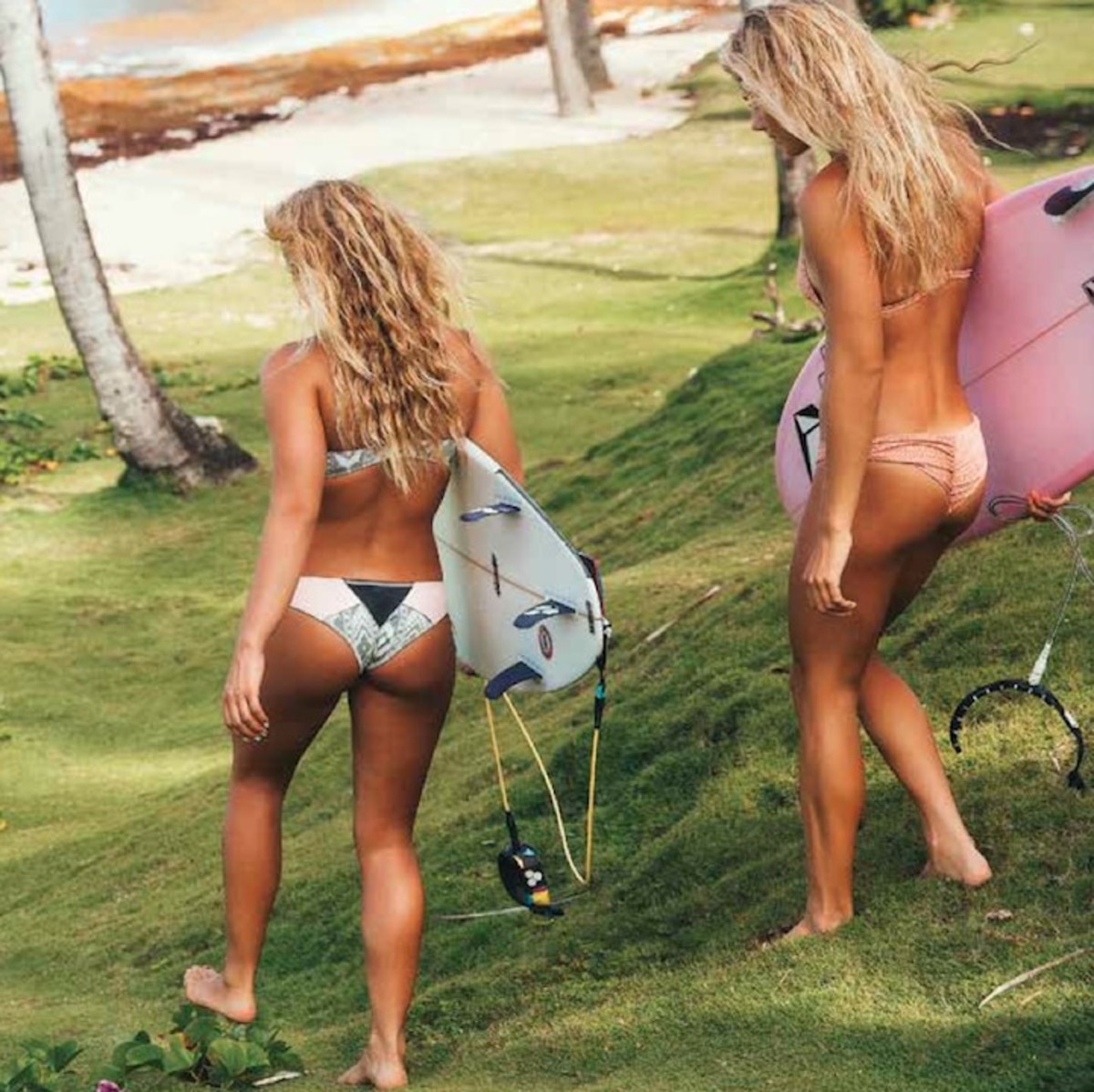 The Brand: Rip Curl
The Suit: Bomb Warrior Bandeau and Bomb Warrior Hipster (sold separately).
Why SURFING Swim recommends it: This bikini is the perfect suit to wear surfing when the water is too warm to wear a full suit. Made of 0.5mm neoprene with E4 technology (more stretch, less weight), it was designed for the surf. Although the top is a bandeau, the added center front panel keeps it put while surfing and the hipster bottoms give you that perfect amount of coverage, while staying snug."
More from GrindTV
Essential apps for outdoor photographers
The Dyrt is the Yelp of campground reviews
'The Search for Freedom' tells story of action sports beginnings
For access to exclusive gear videos, celebrity interviews, and more, subscribe on YouTube!