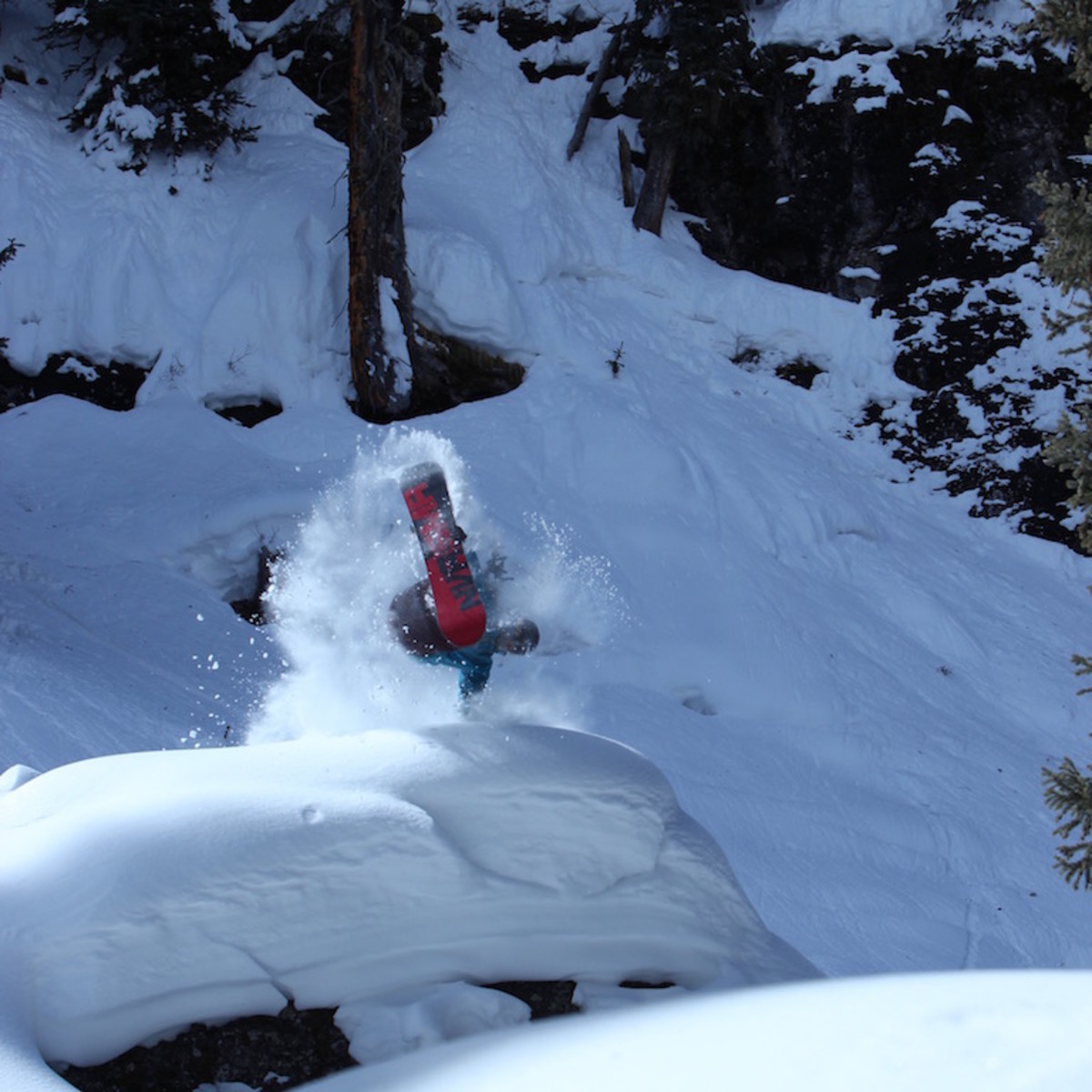 Rocker-camber technology is where everything's going in snowboard design. Boards are being crafted shorter, lighter, with deeper side cuts and graduated with variable materials. All of this customized technology equates to one thing: way better riding.
The idea behind rocker-camber technology—which refers to the two ways materials are built into the board to create perfect points of contact and pressure for your feet, bindings and edges—is to make the board "rock" with playfulness and snappiness across variable conditions and terrain. Camber refers to the areas of increased stability where you need it to feel controlled and prevent the ugly edge catch.

"With a slight raise in the contact points of your nose and tail, rocker or hybrid-bend shapes make for a super catch-free ride, giving you the confidence to progress, with out the hesitation of catching an edge," Lesley Betts, a hardgoods manager at Burton Snowboards, told GrindTV.
Here are five ways such innovative design is changing the entire snowboard experience.
It's easier to learn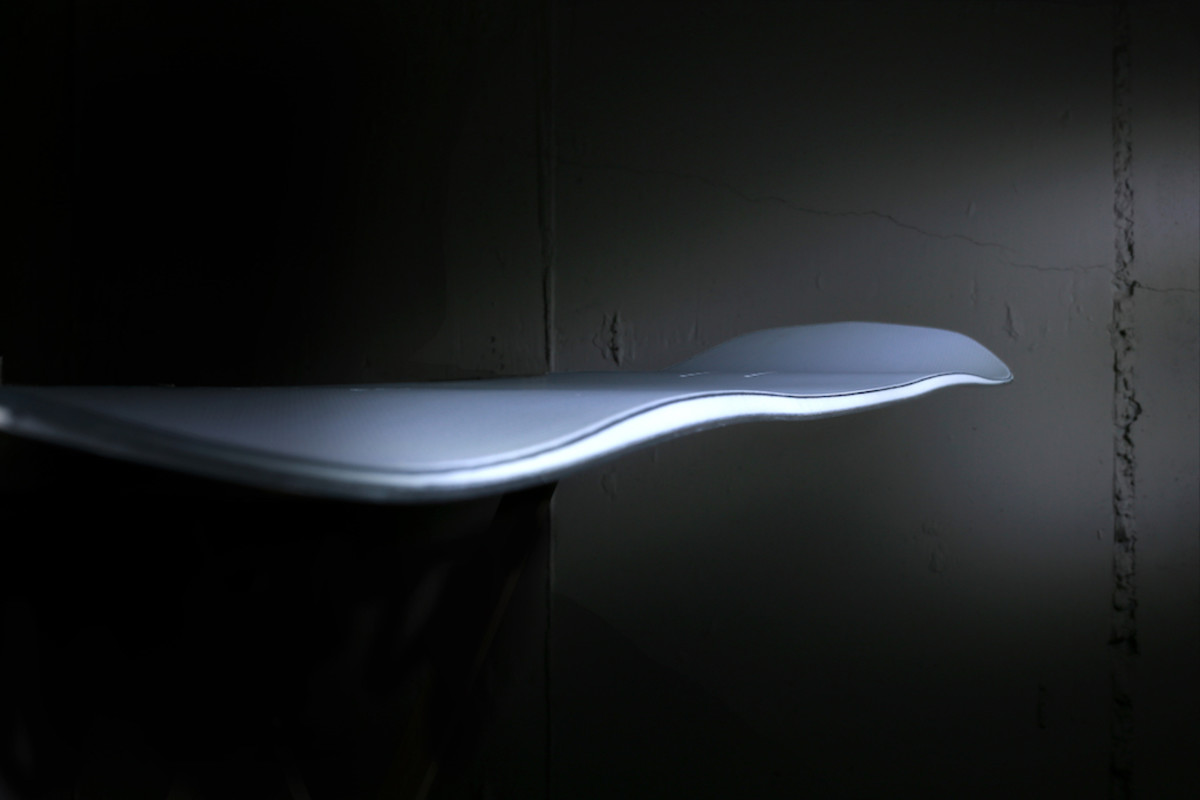 As any beginner snowboarder can tell you, snowboarding is a sport that's traditionally hard to learn, but fast to master. The learning curve, unlike skiing, is considered steep, but short. However, not so much any more. "It's literally like 100 times easier to learn now," Vince Sanders, Chairman of the Board at Denver-based performance snowboard designer and manufacturer Never Summer, told GrindTV. Simply put, the new center rocker pivot point makes it much easier to transition from edge to edge and make a turn. "If you lay the board on the ground you can spin it like a top," he says. "It makes it much more forgiving for a beginner, and keeps you from catching that dreaded toe-side edge when learning."
You can recover quicker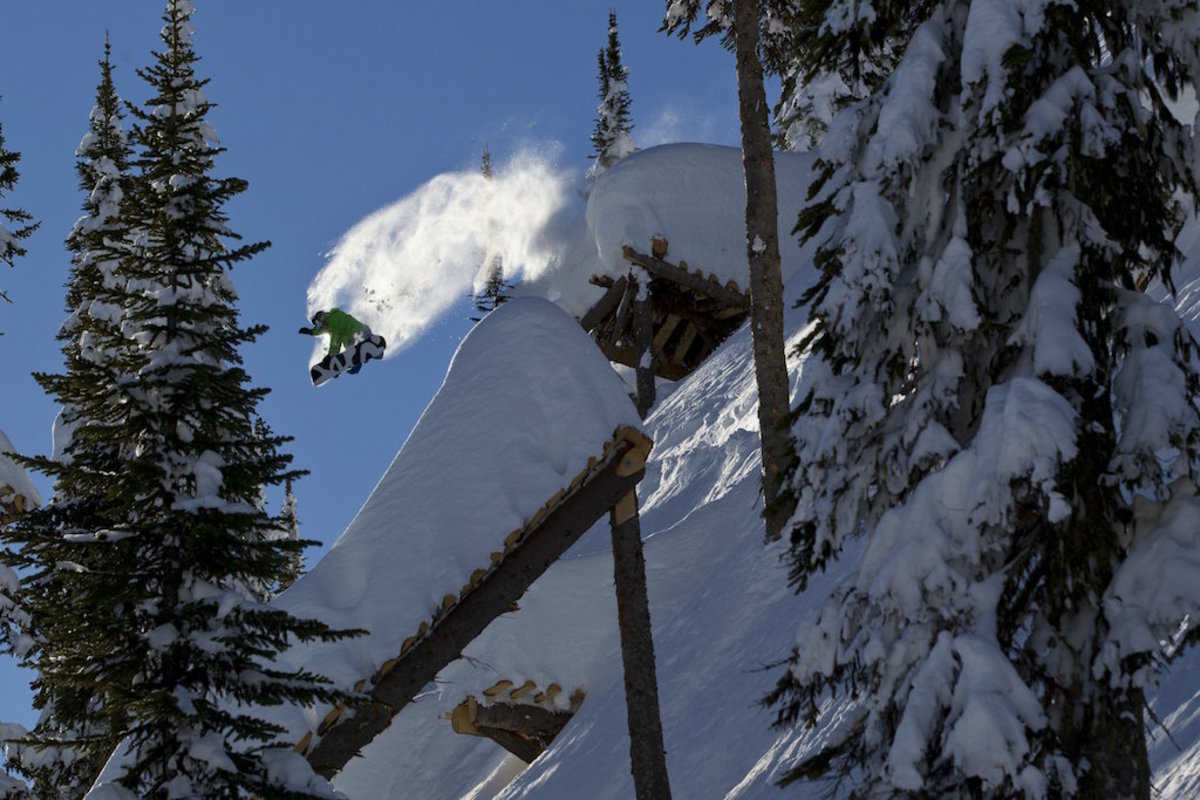 Whether you are a newbie who needs support in the initially scary transition from heal to toe edges, or an advanced rider who wants to turn quicker between trees, land jumps in the park, carve quicker down a groomer or try your hand at switch-stance, this design will certainly help. The combination of a deeper side cut, variable weighting materials and intentional "float" along the board make it easier to recover from the minor bobbles that once would have laid you out, flat on your face. "Because the contact points are raised out of the snow, slight bobbles in balance will not cause the board to react wildly," Betts explains.
Variable conditions are no problem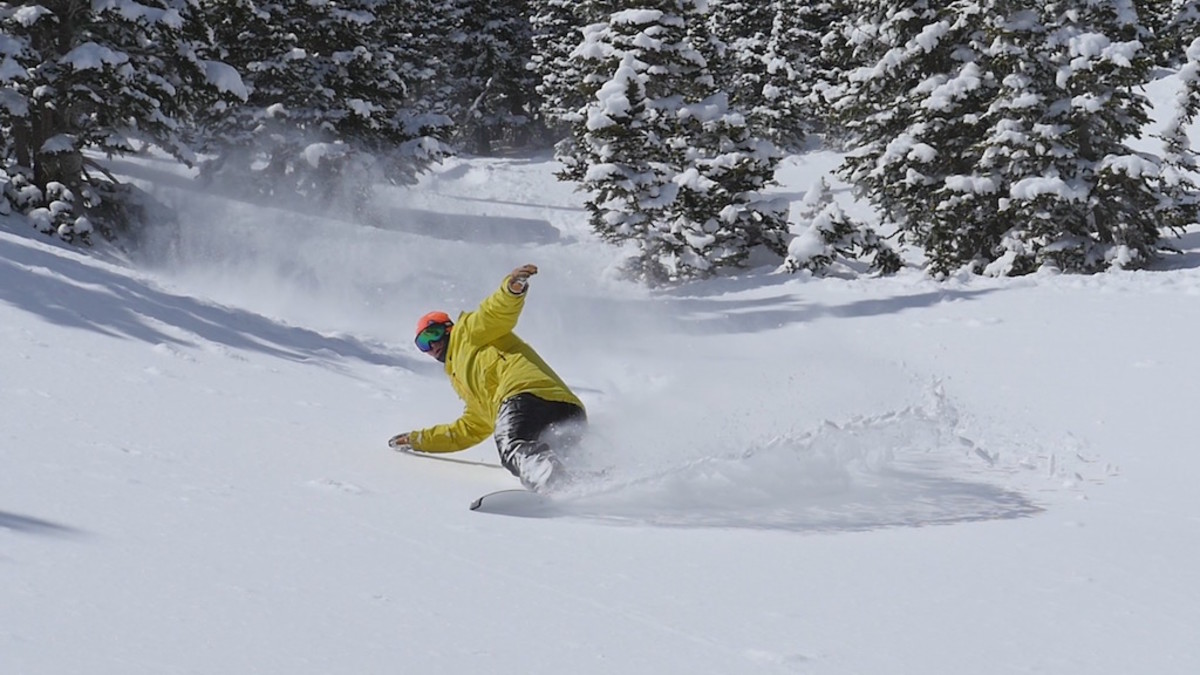 These specialized boards make riding in just about any condition more fun. "The up-turned rocker shape maintaining a constantly lifted nose, ready for any unexpected changes in terrain," Betts says. You can float through powder without having to force a leaning-back position, because the lip of the board is already raised for you. Springtime slush is silly-fun, too, because instead of getting buried and slowing to a soggy stop, your board rides (almost surf-like) right over the mess.
You can careen down catwalks
Once the nemesis of every snowboarder, those long stretches of flats between good runs at the resorts are no longer a calf-screaming affair brought on by the constant edge-to-edge initiation required by your lower half. Rocker-camber boards essentially glide flat for you, doing most of the work while you cruise to your next adventure, drag-free.
One snowboard for the whole mountain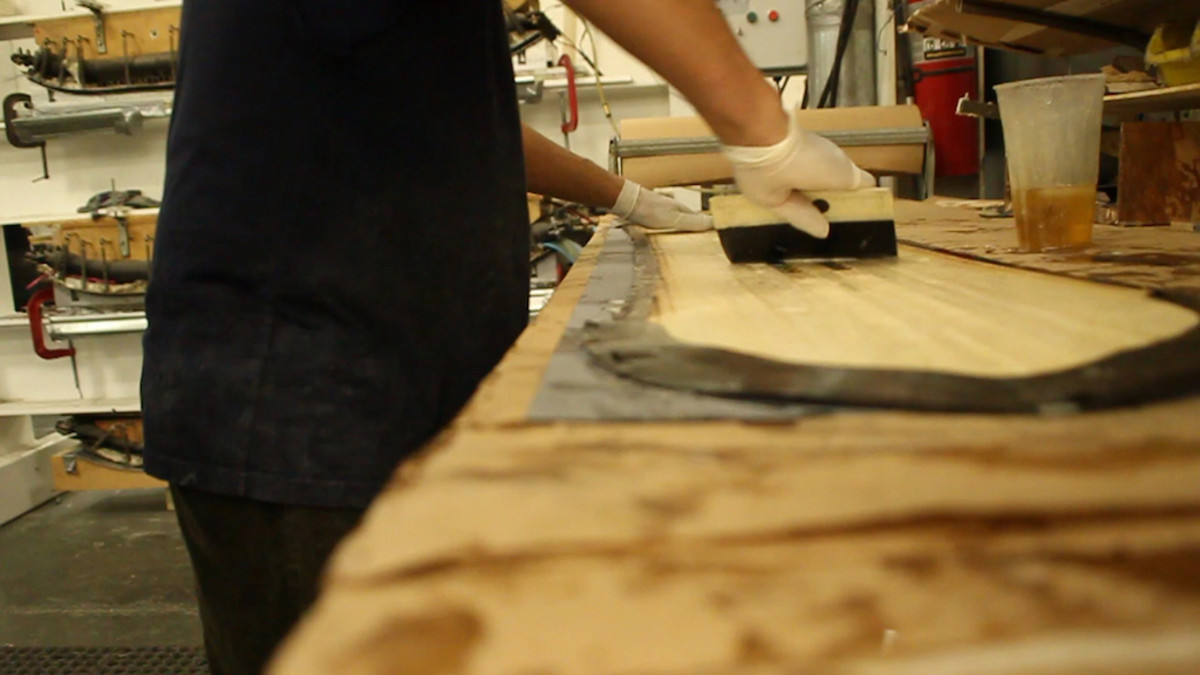 It used to be that older, stiffer, one-trick-pony boards that carved huge, arching turns on icy groomers couldn't perform well in tight trees or be counted on for the coolest tricks in the park. New-tech snowboards are essentially all-mountain machines, with the combination of rocker technology where you want to play and camber quality where you need to feel safe. Modern boards are made for versatility, with flexible freestyle leanings and pivot points, allowing you to go anywhere and do most things on the mountain (well, at least better than you used to) without switching your board.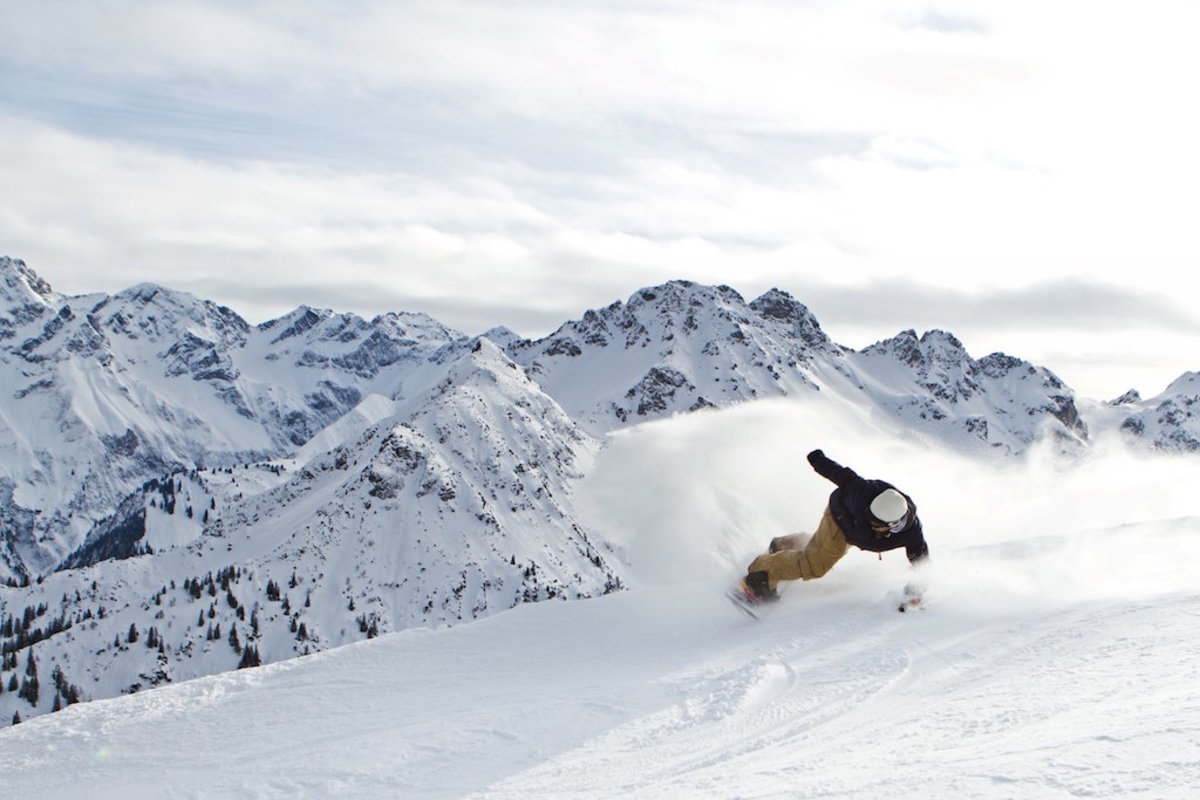 While these are selling points, there are two things that take a little getting used to during the transition from a traditional snowboard to a rocker-camber setup. The first is the chairlift. Be careful the first few times you dismount, as a lighter, more flexible deck might get the better of you without both feet locked in. Sanders suggests placing your foot directly adjacent to the front or back binding (Never Summer's textured top-sheet material acts as a built-in stomp pad), depending on your preference, for greater control getting off the lift.
A second note of caution: Take a few days to adjust to the beautifully different precision and agility that a new-school board will bring to your riding. Instead of "muscling" a long, heavy, rigid traditional deck around a mogul, tree, rail or ice patch, you'll notice that a rocker-camber board will essentially initiate each movement for you. You just need to be ready for the ride.
More from GrindTV
Tsunami warning lifted after 7.9 magnitude earthquake in Sumatra
This standup paddleboard is actually made in the USA
Mystery of mummified sailor found on ghost ship is solved
For access to exclusive gear videos, celebrity interviews, and more, subscribe on YouTube!