The International Motor Show Germany — otherwise known as the Frankfurt Motor Show — opens this week. While some shows fill out with concept cars that are basically have a snowball's chance in hell of being produced, this Frankfurt show is loaded with legit debuts, from a Tesla-fighting Porsche to the "ultimate practical Jaguar sports car" (read: a Crossover) that will likely become the brand's best-seller, to a moving Mercedes that could point to the changing shape of vehicles to come. Here are out top six picks.
Bugatti Vision Gran Turismo Concept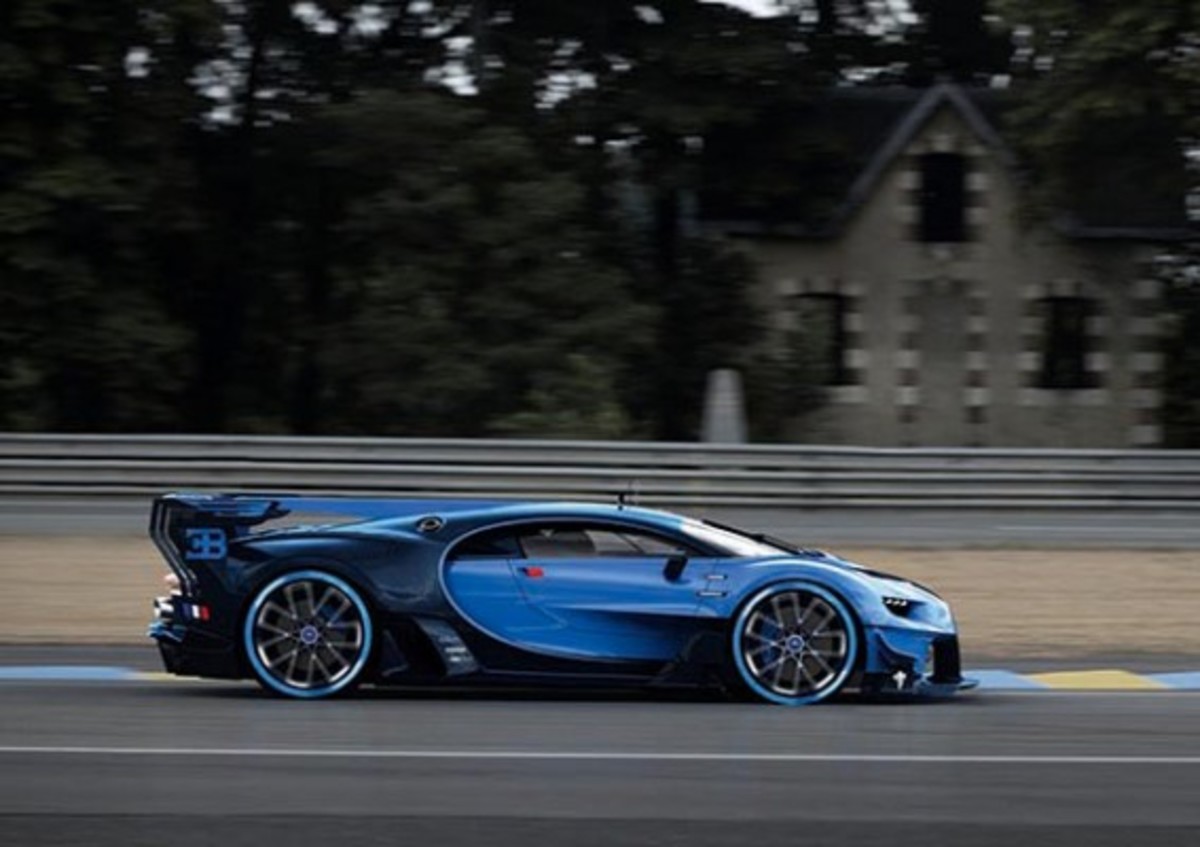 What they said: This carbon-fiber racer, developed for PlayStation's Gran Turismo video game, shows the design direction for Bugatti's next super sportscar. Since the Vision Gran Turismo was created for the virtual world, its designers ditched creature comforts to spare weight for a higher top speed: 250 miles an hour on the Le Mans track. A virtual one, that is.
What they didn't say: Any word specs, other than that its engine is a W16, powering all four wheels. (Bugatti's next car, the Chiron, is rumored to have a W-16 engine nearing 1,500 horsepower.)
Top tech: Its eight-eye headlights double as air intakes to cool the brakes.
2017 Porsche 911 Carrera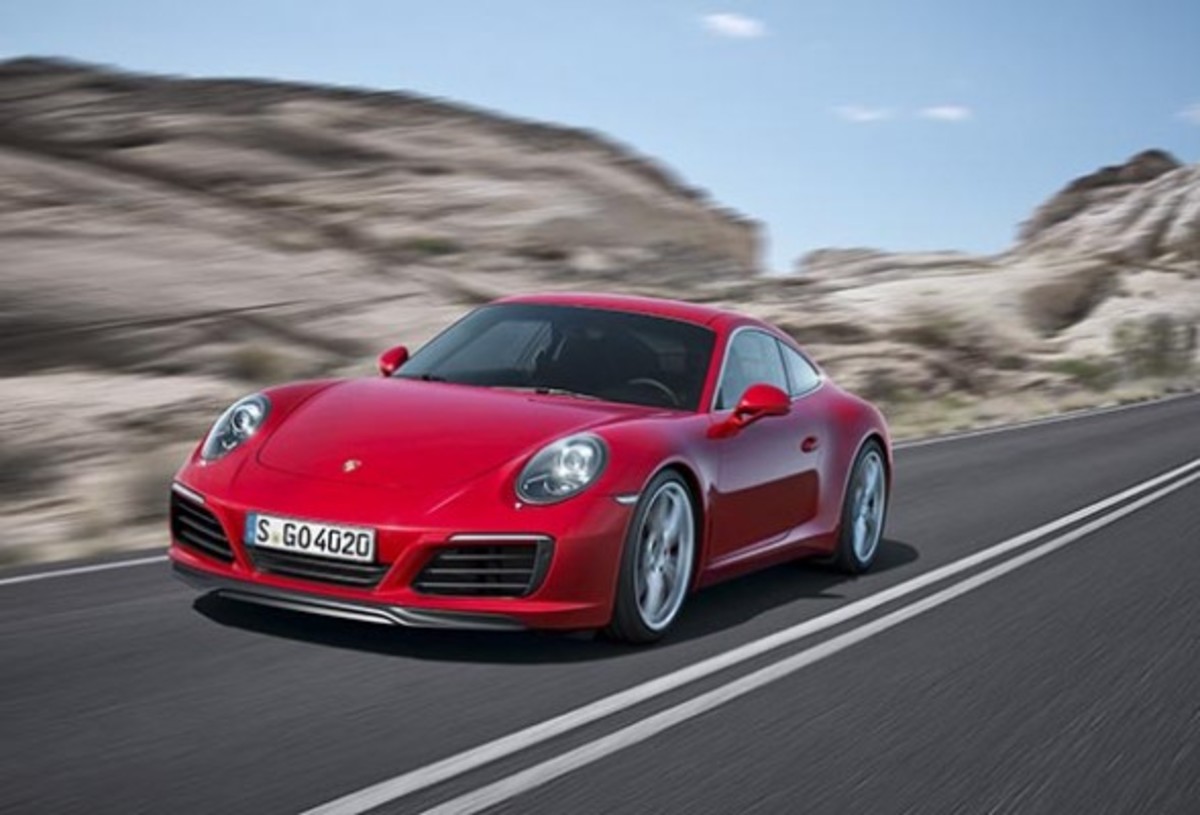 What they said: This 911 Carrera will be the first where a naturally aspirated engine isn't available. The new turbocharged 3-liter engine will make 370 horsepower and push it to 60 mph in just under four seconds. Turbocharging will bring about a twelve percent boost in efficiency. It'll arrive in March, with a base price of $89,400.
What they didn't say: Now that the base 911 is turbocharged, will Porsche have to rename the next 911 Turbo?
Top tech: On the upgraded Carrera S model, you'll be able to opt for rear-axle steering, a trick used in the brand's top-tier 918 Spyder.
Porsche Concept Study Mission E Concept
What they said: The all-electric Mission E will use two motors and an 800-volt battery (double the voltage of current electric cars) to make 600 horsepower and attain a range of over 300 miles. Perhaps the most groundbreaking difference, versus Tesla's Model S: it'll be able to charge in 15 minutes to eighty percent capacity, versus Tesla's 45.
What they didn't say: Exactly how serious they are about putting it into production. To be fair, after the brand showed its far-flung 918 Spyder concept in 2010, Porsche followed through: the car showed up four years later, with little changed.
Top tech: Its holographic dashboard uses eye-tracking and follows seat position and posture to move the instrument readouts so they're always in your sightline.
2016 Bentley Bentayga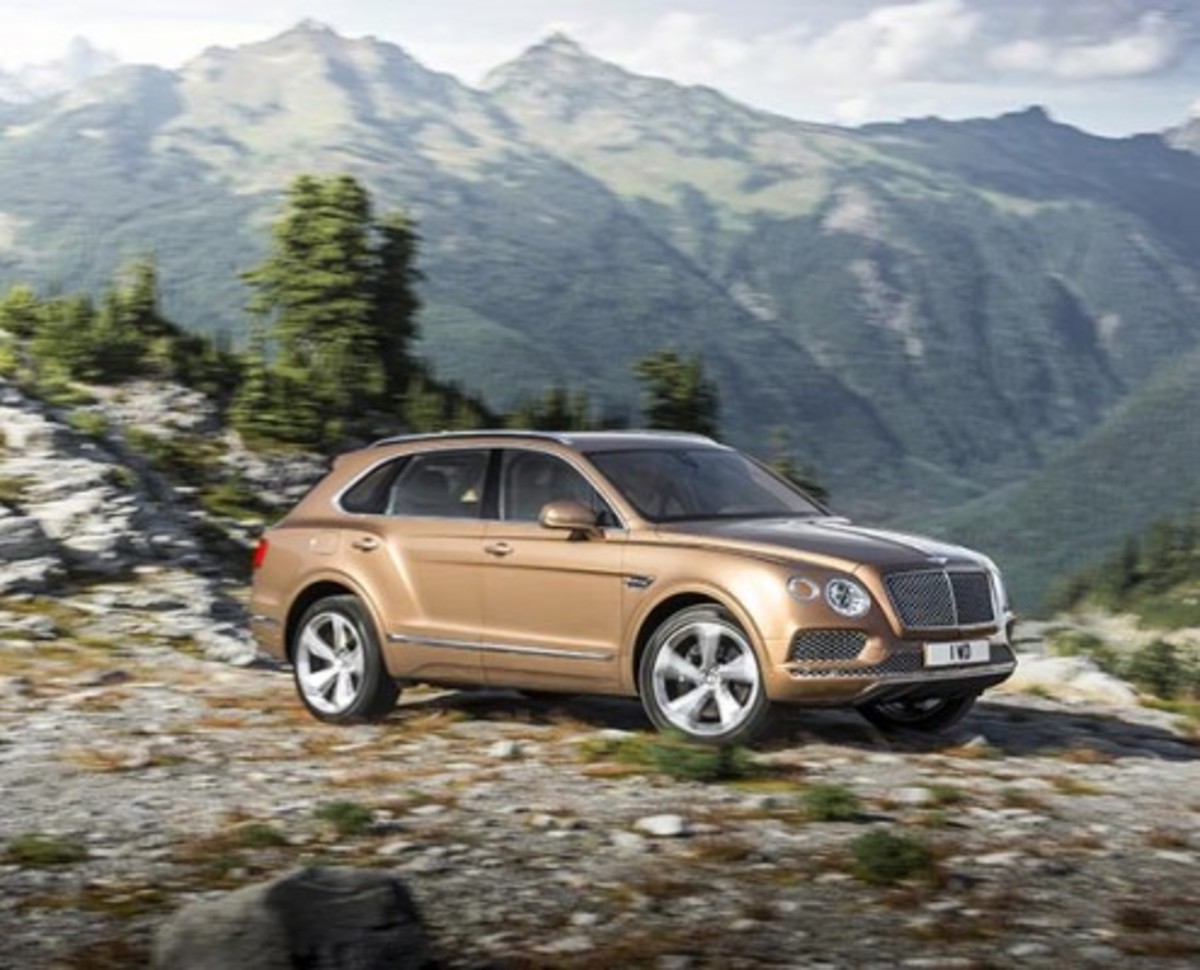 What they said: That the three-row luxury hauler will be the world's fastest SUV — and have some off-road chops to boot. The Bentayga will get its grunt from a 6-liter W12 powerplant built in Crewe, England. It will make 600 horsepower — enough to push the 5,350-lb machine to 60 mph in four seconds. The inside, of course, is suit for a sultan, with wood veneers, quilted leather, and the option of a Breitling tourbillon.

What they didn't: It's not a secret, but Bentley wasn't highlighting the fact that the Bentayga is built on the same platform as Audi's current Q7.
Top tech: To keep the Bentayga flat in turns, a system uses electric motors to instantly move anti-roll bars opposite its cornering forces.
Mercedes-Benz Concept IAA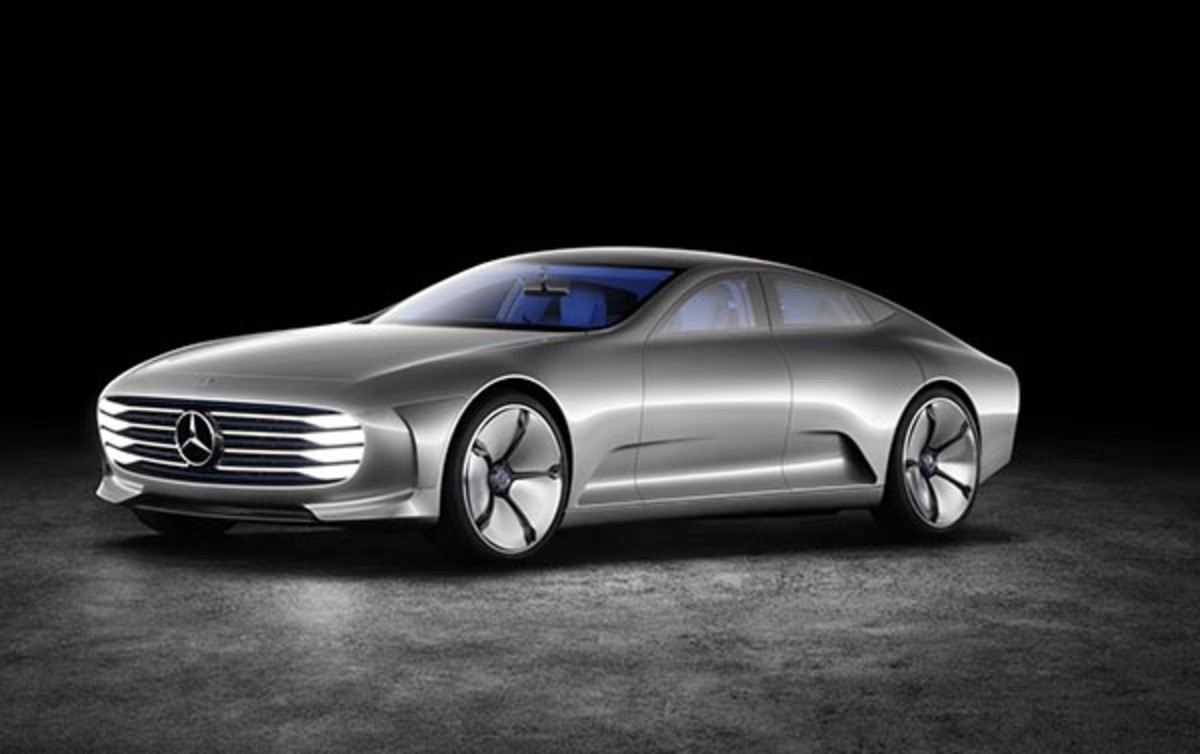 What they said: The IAA (Intelligent Aerodynamic Automobile) has an 'aerodynamic' mode that activates at 50 miles per hour, increasing its length at the front and rear nearly 16 inches, along with a few more active-aero tricks, in order to lessen speed-and-efficiency-killing drag.
What they didn't say: How serious they are about implementing so many moving aerodynamic parts on a production car.
Top tech: The rear extension is made of eight pieces of CFRP (carbon-fiber-reinforced polymer) that form a ring. The resulting after-flow zone behind the car shrinks as a result.
2017 Jaguar F-PACE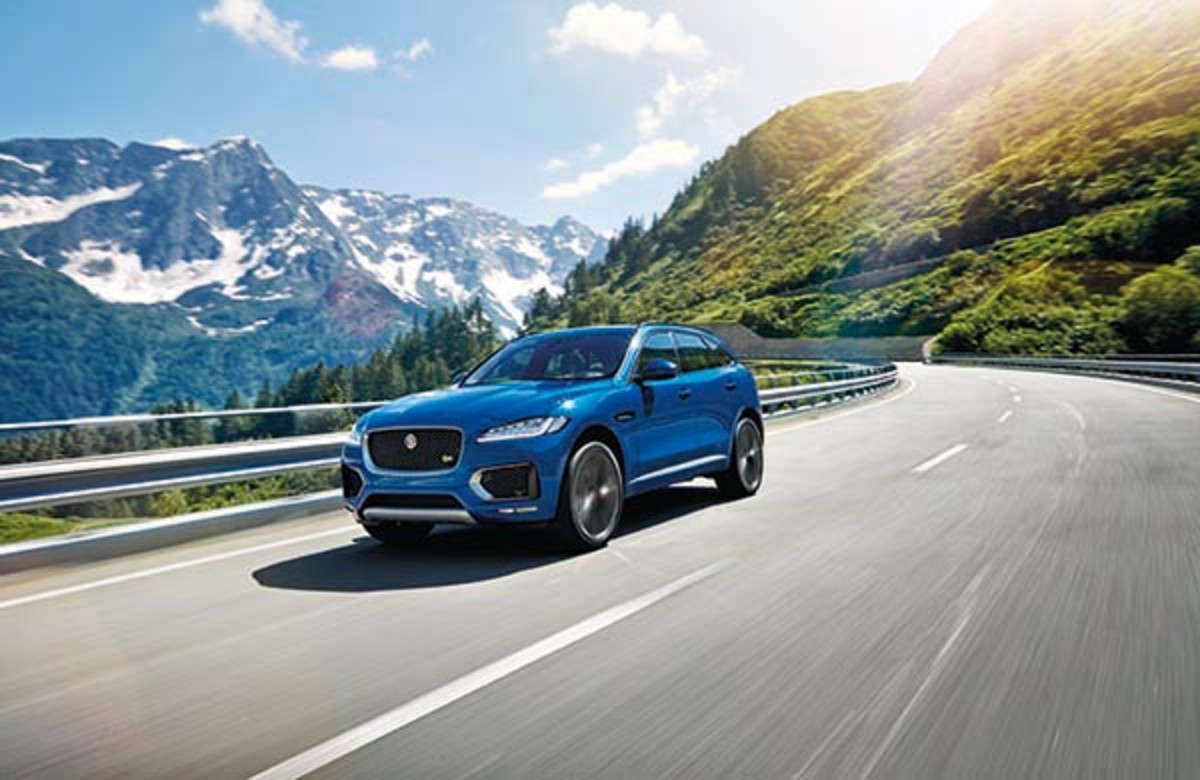 What they said: The F-PACE is Jag's entry into the mid-size crossover market, and will be powered in the U.S. by a pair of V-6's (a 340-hp model is the base engine; a supercharged version will make 380.) The five-seat model wears a mostly aluminum shell and utilizes plenty of tech developed in tandem with Land Rover.
What they didn't say: Not much. This one's a done deal. It'll hit dealers in early 2016 and pricing will start around $44,000.
Top tech: A "Jaguar Activity Key" — a wristband with a shock and waterproof transponder — will allow you to lock the car with the keyfob inside, allowing you to go surfing or whitewater rafting without having to hide the key in a wheel well.