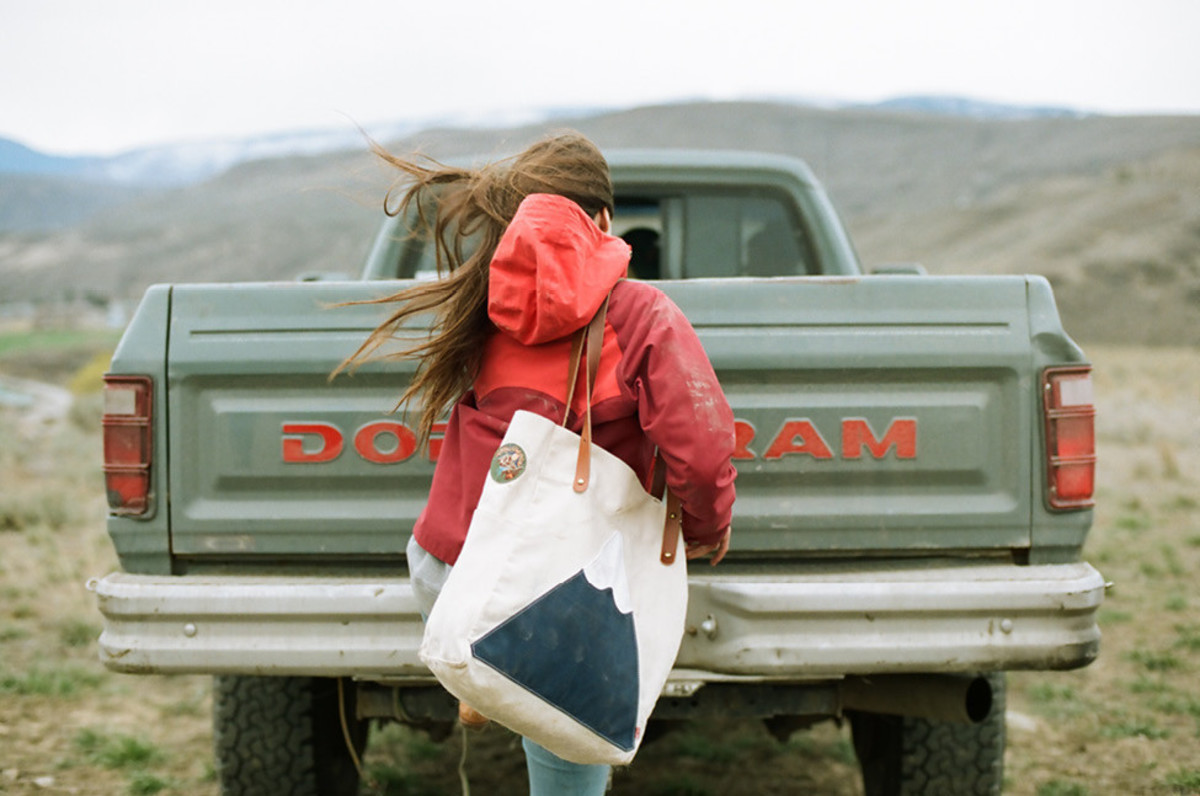 Looking for adventure this holiday season … or maybe just visiting the folks back home?
We've got you covered.
Whether you're seeking out backcountry snowboarding or just warming up at grandma's cabin in the woods, you're going to need to pack a few essentials, and chances are you're going to need to get them on an airplane.
Here are some of our favorite airplane-to-outdoor travel bags that stow above head or below feet fairly nicely.
Fjällräven Pocket Shoulder Bag ($35) and Gear Bag ($30)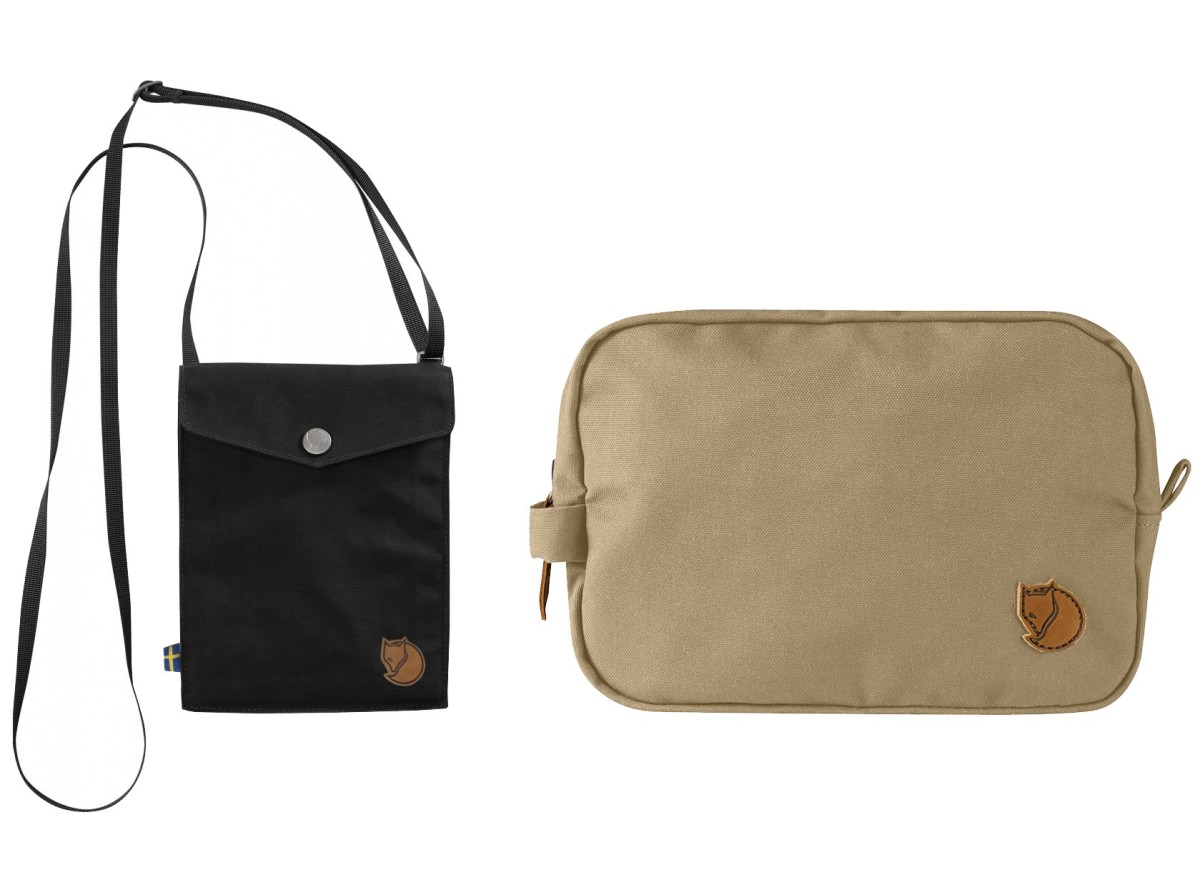 If you're looking for grab-and-go organizers, the Fjällräven Pocket Shoulder Bag and Gear Bag are excellent travel buddies.
The Pocket Shoulder Bag is great for all your essentials from your cell phone to passport. Small enough to fit inside a carry-on or sling over your shoulder, this heavy-duty bag easily goes from airport to the great outdoors.
And while you're outside, the Gear Bag neatly tucks away all your cables, toiletries or bug sprays in a compact, multi-pocketed case at the ready for the next camera charge, freshening up or mosquito. -Lynn Lieu
Poler Mountain Tote ($48.95)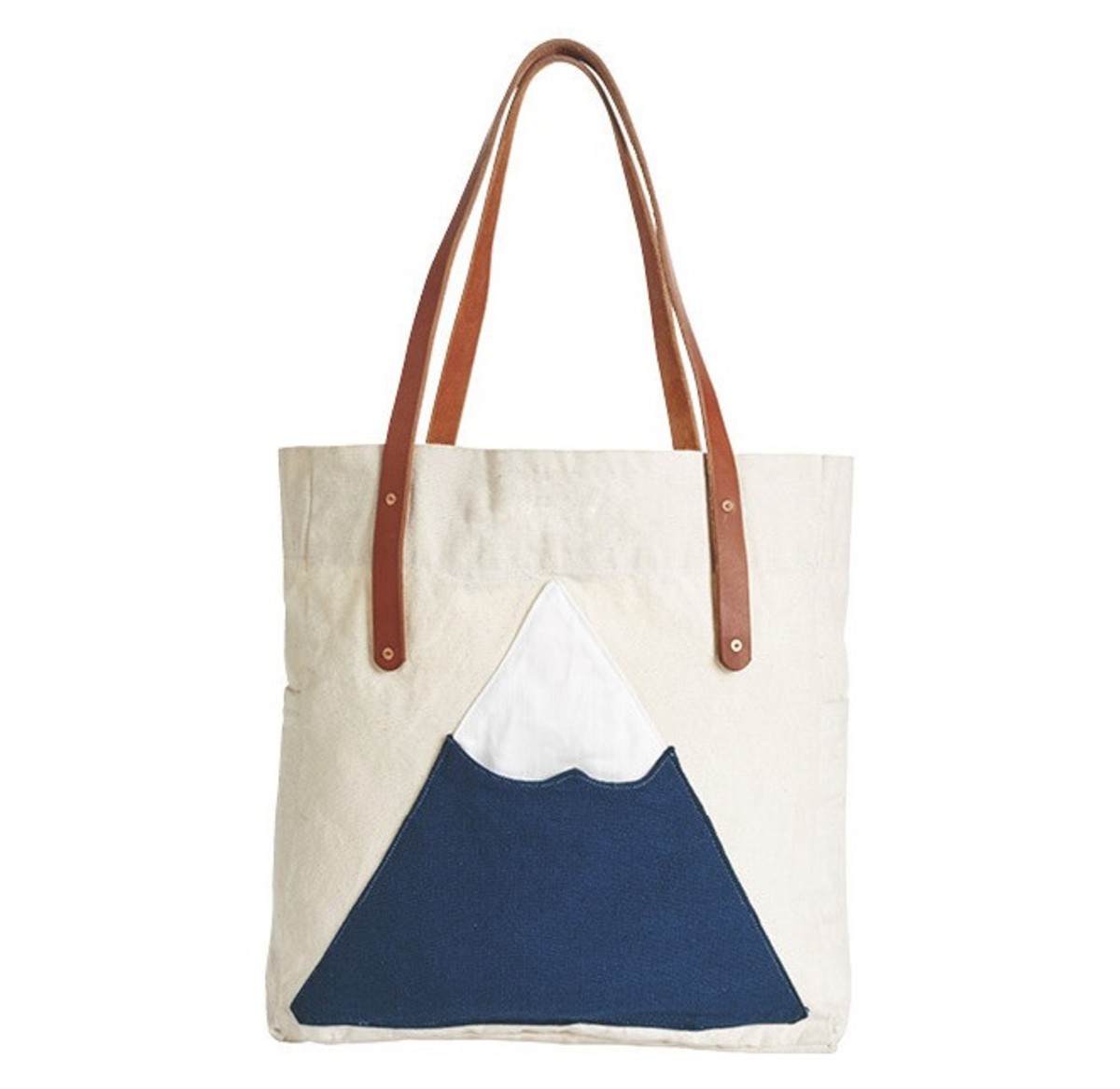 As carry-on items go, the Mountain Tote makes for the perfect stow-at-your-feet bag.
Large enough to fit a laptop up to 17 inches and all the snacks and magazines you need, the tote's simple design makes for easy access to all the important stuff you can't check. We stored a laptop, tablet, camera, book, jacket, small women's purse and a bag of chips.
Plus, it's equipped with four outside pockets. Two side ones, which are great for water bottles, and two hidden ones behind the mountain designs, which were perfect for receipts and other paperwork. -Lynn Lieu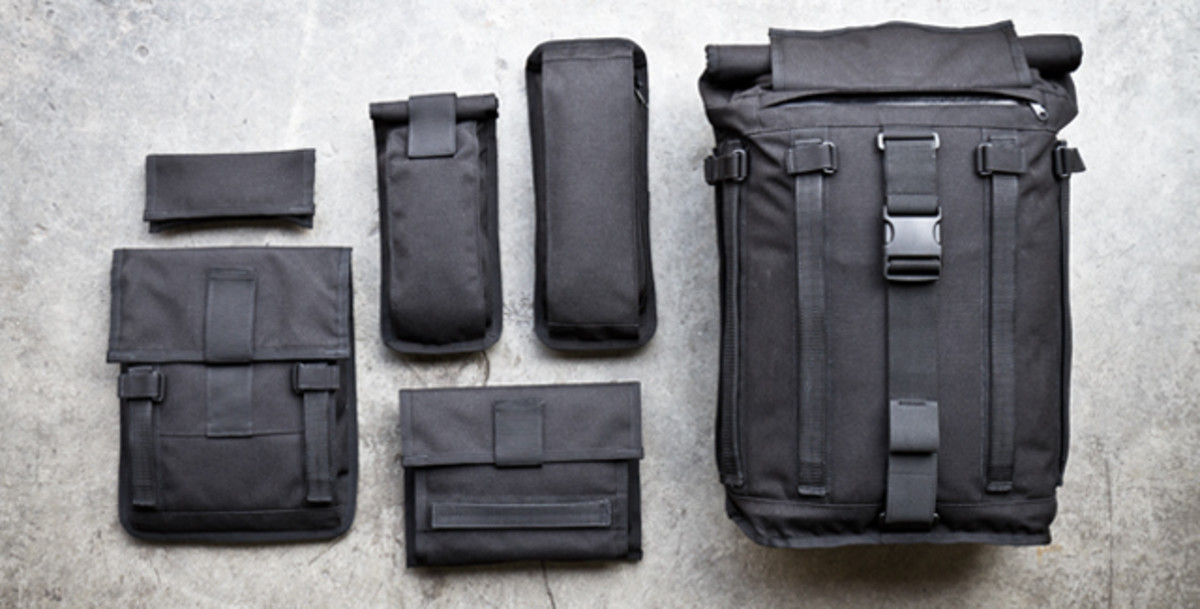 Mission Workshop's line of waterproof packs combines business with adventure. The VX/R8 Arkiv Field Pack features attachable accessories.
The customizable pack starts with a base 20L model at $325 compatible with a number of compartments, which attach to the base via a system of nylon rails, for additional costs.
Accessories range from simple cell phone pouches and tool pockets to larger organizers and laptop sleeves.
The VX Laptop Case ($94) is a great addition for those traveling while staying connected. The case easily slides off for those times when you're trying to speed through airport security or simply leaving behind technology for the great outdoors. -Lynn Lieu
Burton Overnight Roller Travel Bag ($139.95)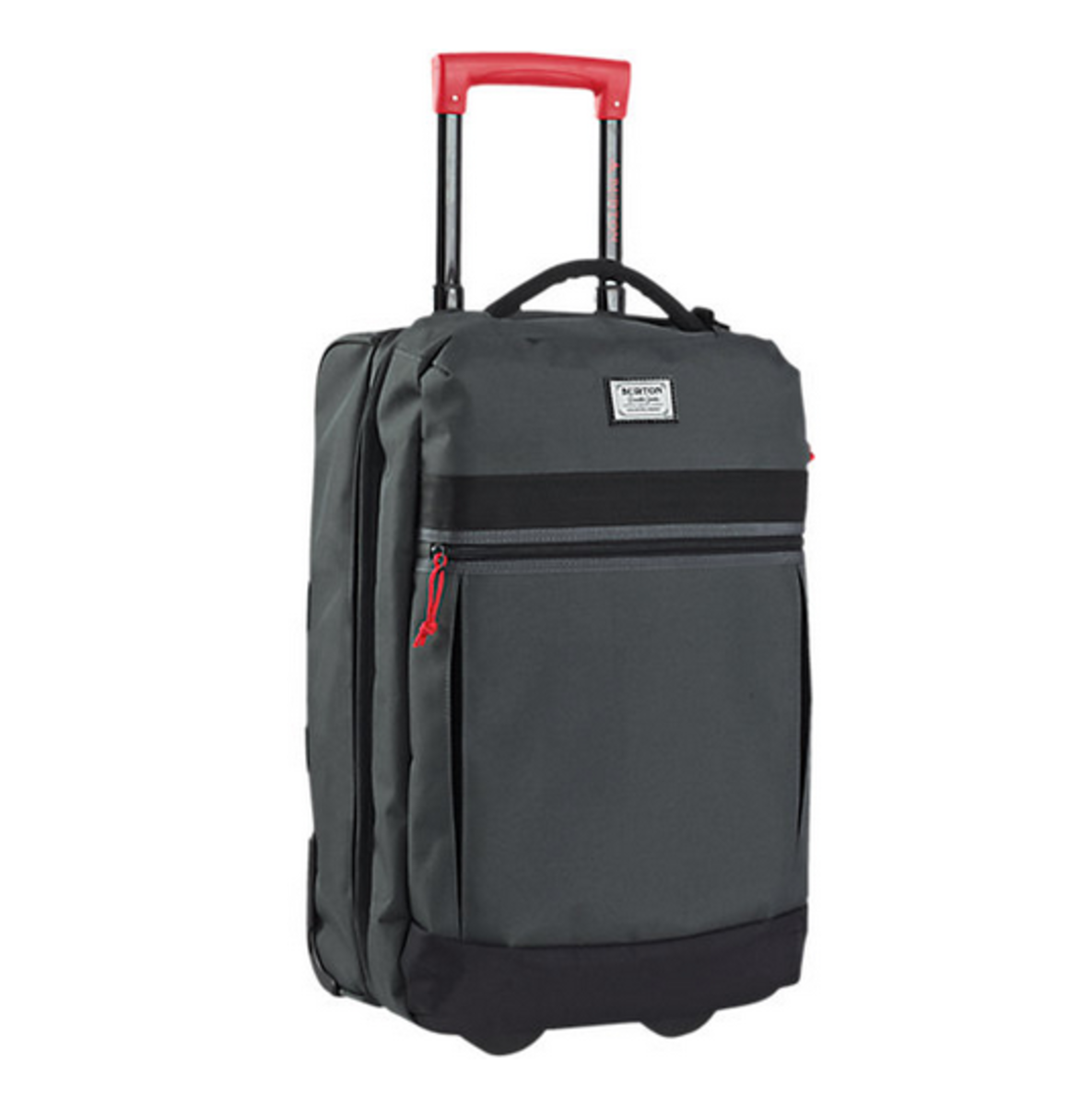 For those who do a lot of flying, we recommend investing in Burton's Overnight Roller Travel Bag.
If you're going some place warm where layers aren't a must, the bag can easily hold enough clothes for 10 days; while also helping you avoid high luggage fees, due its compact size that fist perfectly in overhead bins.
If you're looking for luggage that has a fashion forward style, but is still functional, than this is your bag. -Aaron Carrera
Element
 The Convertible Duffle Bag ($110)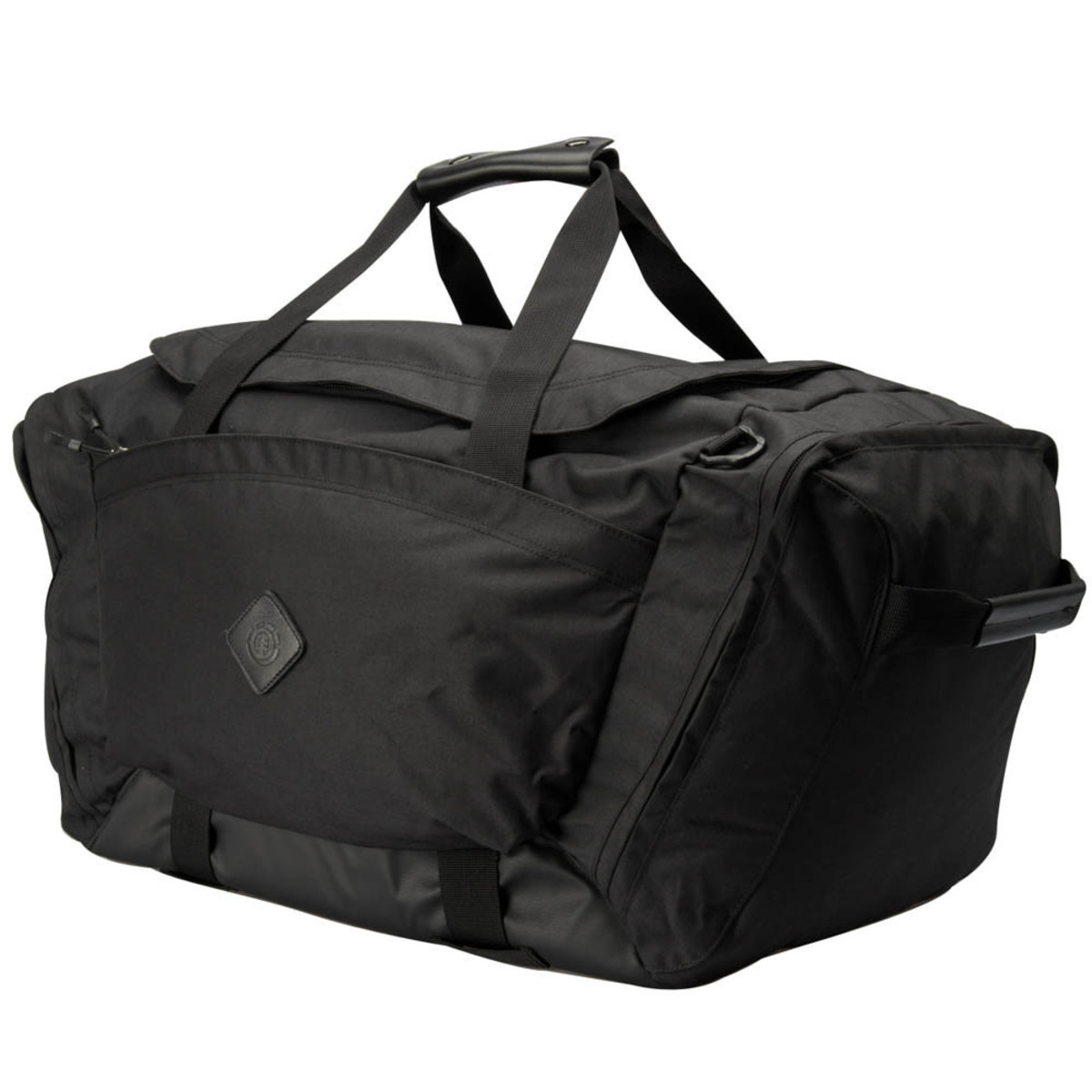 As part of their new Pinnacle Collection, Element partnered with industrial bag specialist Alchemy to introduce four new bags to their Camp Collection line. Perhaps the most notable of which is The Convertible Backpack.
Easily transitioning from a duffel bag to a backpack with stowaway straps and a seemingly endless amount of pockets, the bag is incredibly durable and waterproof, so you don't have to worry about all of your stuff getting ruined if some rain gets inside your tent.
Plus, part of every purchase will go towards helping support the Element YMCA Skatecamp. -Robert Pursell
Patagonia Headway Duffel 40L ($139)
The beauty of a soft duffel is that last-minute over packers can indulge their procrastination and indecision while still getting the job done well.
Patagonia's newest line of bags, the Headway, features a 40-liter large duffel that can hold at least a week's worth of casual clothes, outdoor gear and toiletries — yes, even multiple pairs of shoes. And if that's not enough, the line also offers a 70-liter version.
Plus, the hi-denier nylon material is designed to expand in all the right ways while still corralling your half-mountain-adventure, half-dinners-with-friends mishmash into a sturdy, compact, recognizable shape. Inner and outer zippered pockets allow for easy access to the smaller essentials, and the padded shoulder-strap option makes it a comfortable carry when your hands get tired from taking the brunt of bringing too many hoodies.
Durable enough to survive a little drizzle in the bed of your truck, but sleek enough to not make you ashamed to carry it on the plane to Vegas, the Headway Duffel's got the quick trip dialed.
The Headway series will be available online and in retail stores January 2016. -Kim Stravers
Poler Carry-On-Duffle ($75.95)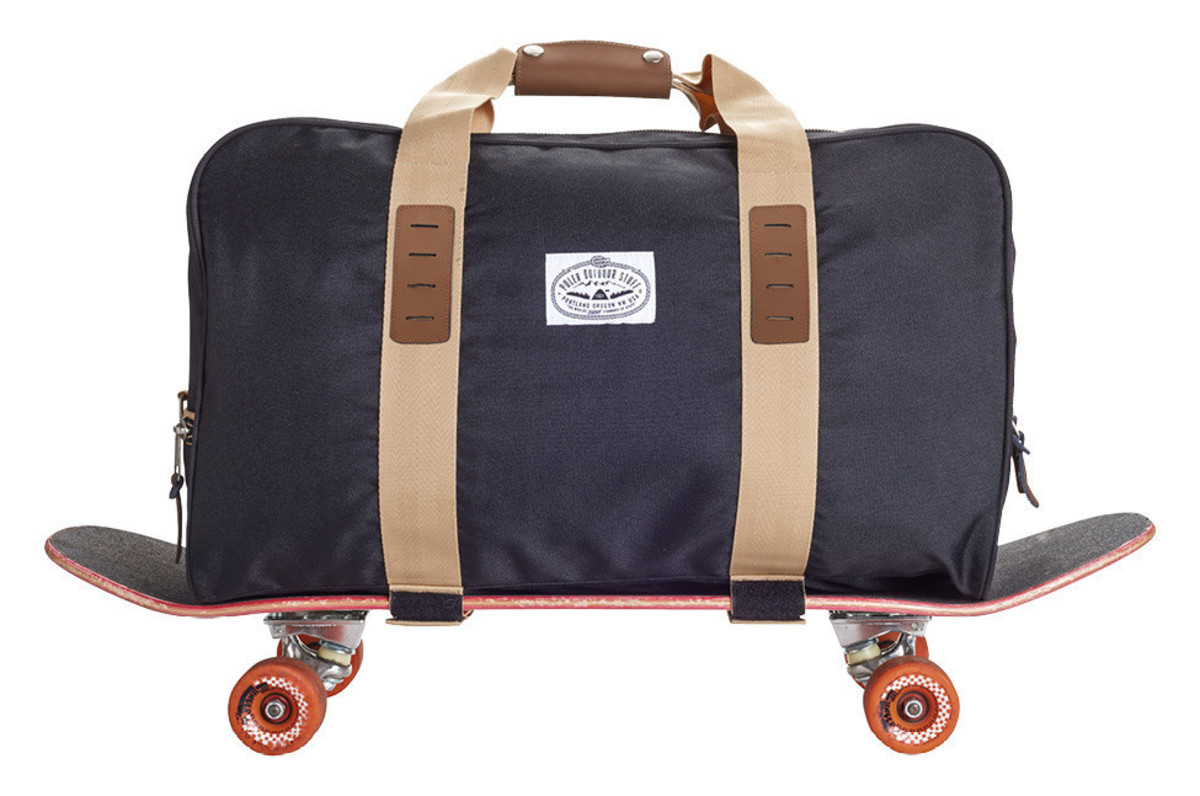 Designed to fit most airline carry-on restrictions, the Carry-On-Duffle is another great travel duffle spacious enough to fit all your needs for a weekend adventure.
Measuring 14"h x 22"w x 9"d, the duffle fits perfectly into overhead compartments, no questions asked. And if you do decide to over stuff the bag, straps on the bottom allow you to attach a skateboard while using the duffle's over-shoulder strap as a towing hitch.
Durable body fabric, nylon lining and high tensile strength nylon seatbelt webbing make this duffle great for outdoor adventure as well as visiting the relatives. -Lynn Lieu
More from GrindTV
5 great long-distance hiking trails from around the world
An outdoor lover's guide to Rome
For access to exclusive gear videos, celebrity interviews, and more, subscribe on YouTube!