Tenkara is a centuries-old Japanese style of fly fishing rooted in simplicity: Forget a reel — all you need is a rod, a line, and a fly. And while tenkara's history is steeped in practicality, its growing recreational fishing appeal lies in that very spareness: less gear to get on to the fishing faster.
RELATED: A Lake Fishing Boat for Serious Anglers

Daniel Galhardo, founder of Colorado-based Tenkara USA, brought the style to the United States with his line of innovative tenkara rods and equipment in 2009. Tenkara USA offers six different rods and the little gear you'll need, including two complete sets that make it possible to fish almost immediately. While all of it is minimalist and high quality, Galhardo explains, "the tenkara method is more about technique, and the experience of fishing, than the gear."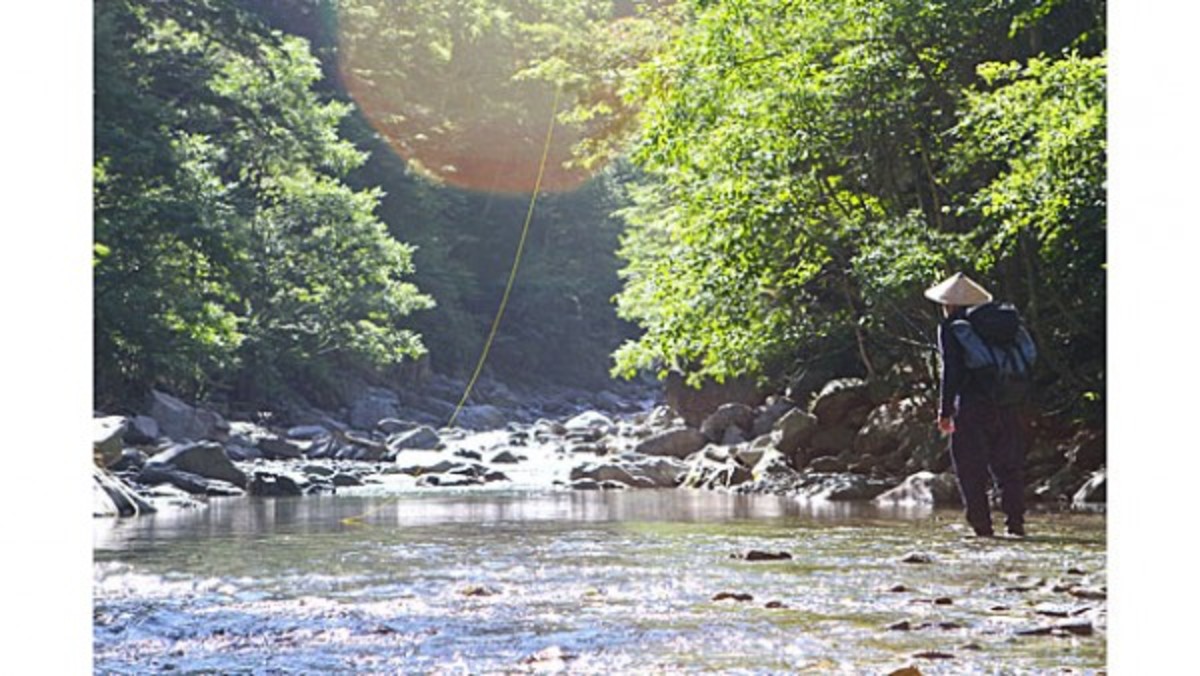 All photos courtesy of Tenkara USA
A great place to start with tenkara? The Sato rod, their newest release: a triple-zoom collapsible unit that allows for three different lengths (10'8"/11'10"/12'9"), perfect for both beginners and experienced anglers thanks to its versatility. While the average rod is about 12 feet long (Tenkara USA recommends those closer to 13 feet), the different lengths in the Sato's design make it adjustable for both an individual's skill set and maximum precision. Its shortest length is ideal for tighter streams and closed-in spots, and the full length is optimal for open spaces and larger pools.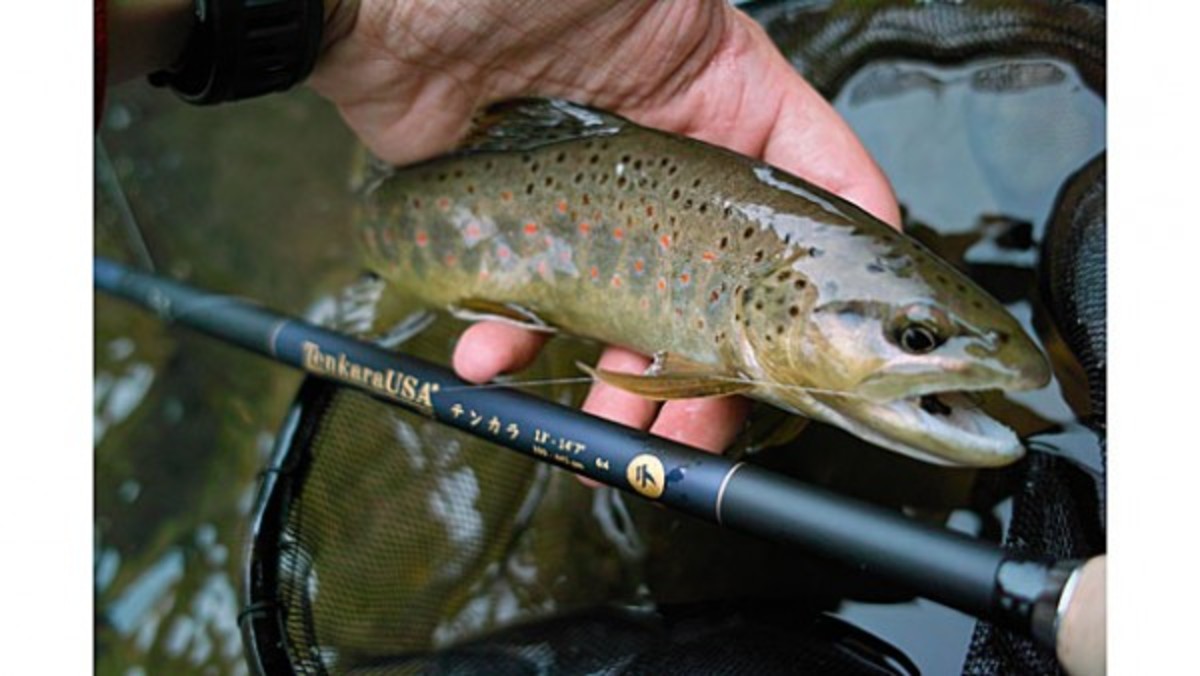 Incredibly light for its durability at 2.6 ounces, the Sato measures nearly 13 feet long and collapses to just under 23 inches, which goes almost unnoticeable in your backpack. "A tenkara rod is its own case, with every segment of the telescopic rod stowed inside the handle segment," Galhardo says.
While tenkara is great for fly-fishing beginners, it can be a revelation for the enthusiast and an opportunity to get away from the overpacking ways that's popular in the Western style of the sport. "Even the flies tell that story," Galhardo says, "with experienced tenkara anglers sticking with only one fly and learning how to use it. It is a very effective method, developed by commercial anglers in Japan — and that long history means that beneath the simplicity that allows anyone to do it, it will also present even the most experienced anglers with new things to learn."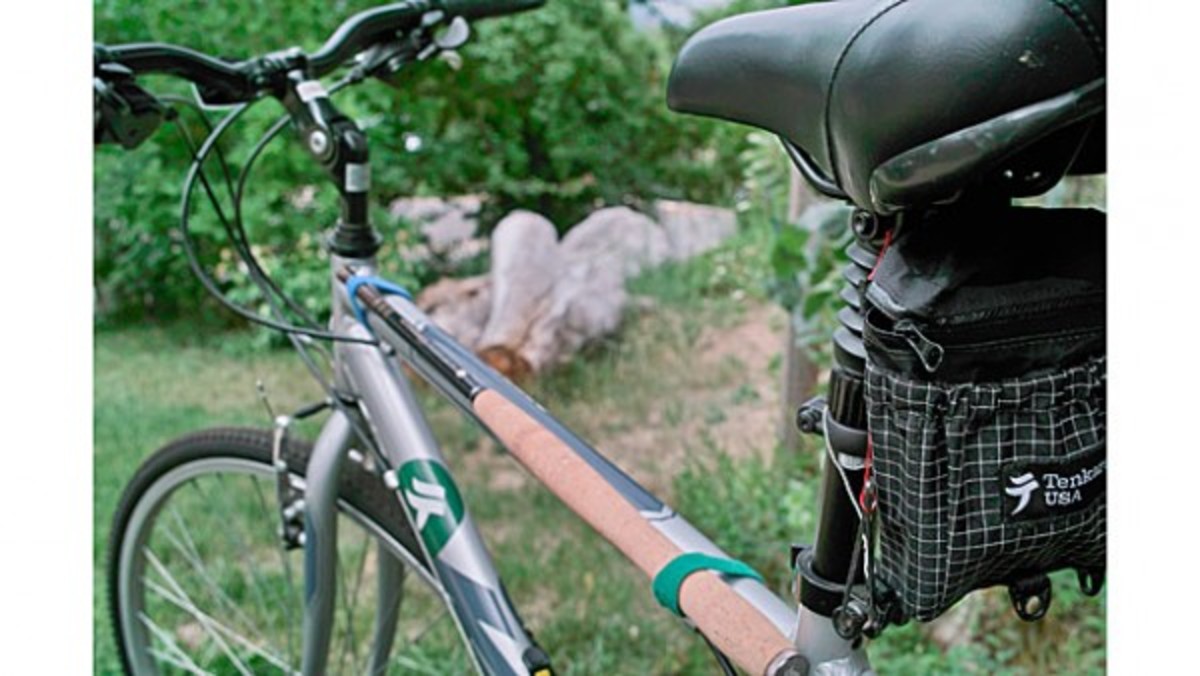 And if you're new to tenkara, the rods, sets, and flies make it that much more intuitive, but we recommend checking out the the company's website for more information before you start. The bottom line: For the guy who loves to fly-fish — or has always wanted to try — tenkara can't be matched. You can find the Sato triple zoom rod ($215), complete sets (from $195-$265), and Ishigaki Kebari flies (size 12/set of 3) ($7.50) at tenkarausa.com.
For access to exclusive gear videos, celebrity interviews, and more, subscribe on YouTube!