The last time jaguar rolled out a midsize sedan, it was nothing more than a retrofitted Ford — and it was a total whiff. Now, 15 years later, comes a car that not only competes with entry-level rides from BMW, Mercedes, and Audi but is also a whole lot more fun to drive.
It's hard to believe. A decade ago, Jaguar seemed on its last legs. Ford bought it in 1989 and proceeded to starve it of the funds needed to develop competitive luxury cars. Instead we got forgettable rides like the aforementioned sedan — an X-Type that held its value as well as a CD-ROM copy of Warcraft. Ford off-loaded the brand (along with Land Rover) to India's Tata Motors for $2.3 billion in 2008, but the hangover continued: In 2010 Jaguar sold fewer than 43,000 vehicles worldwide.
But big plans were afoot. To jump-start the company, Jaguar prioritized the F-Type, a sports car that's the spiritual progeny of the unimpeachable E-Type of the 1960s. The idea: Grab the world's attention with a retina-searing, tire-melting two-seater and use it to burnish the brand before rolling out more-meat-and-potatoes models. Attention has been grabbed — the F-Type's raucous exhaust note must be the bugbear of every neighborhood watch in Dade County.
RELATED: The British Roadster's Comeback
But you don't rebuild an empire on sports car bravado alone, and it's been reported that Jag (along with its corporate partner Land Rover) wants to increase sales to 850,000 by 2020. Enter the XE, a sedan that will challenge the 3 Series, C-Class, and A4; and the $41,985 F-Pace, a crossover that shares the XE's aluminum platform, with an alluring profile that should erode the resolve of even the staunchest SUV hater. Within a few years, these two models will make up 60 percent of Jaguars sold.
And sell they should — if enough of those prospective BMW buyers go across the street to test-drive the XE. It's got power, polish, and, in contrast to its competitors, personality. The 340-horsepower supercharged V-6 outperforms BMW's turbocharged 6. Its suspension, a double-wishbone unit in the front with a multilink rear, diffuses the jolt of choppy pavement, but not to the detriment of responsiveness. Its steering rack, Jaguar's first-ever electric-assisted unit, remains unwilting and communicative on demanding roads. Wind noise is impressively hushed, though you can still hear faint echoes of the mighty F-Type's roar in its exhaust. Also kicked down from the F-Type: adaptive dynamics, which allows you to fine-tune the car's suspension, and the responsiveness of the throttle and steering. With its near 50-50 weight balance and wheels pushed to the corners, the XE feels agile enough to toss around turns.
RELATED: The 20 Best Cars to Buy Now
Of course, it's not perfect. Though its drive makes recent entry-level Audi sedans seem pedestrian, you wish the XE had taken cues from that brand's harmonic interiors. The Jag's all-new infotainment system seems budget, half-baked: too many colors, too many menus. Its plastic shift paddles are about as pleasurable to hold as a cafeteria tray.
But as driving goes, it's smashing. And the effort is made more enticing on paper: The XE will have a generous warranty of five years/60,000 miles, a year longer than BMW's. And the price will undercut all its luxury rivals by thousands. The three-liter V-6 model we drove starts at $42,695; four-cylinder and diesel XEs will ring in cheaper still. The British are back — no bollocks about it.
Jaguar F-Pace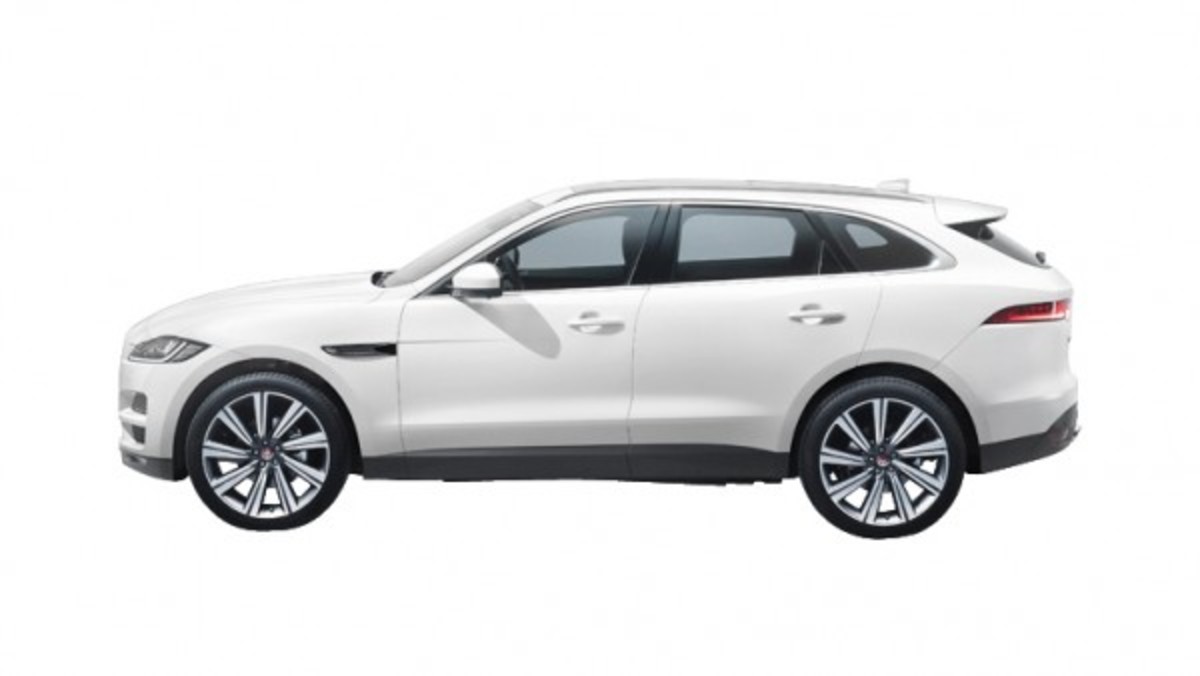 Jaguar XE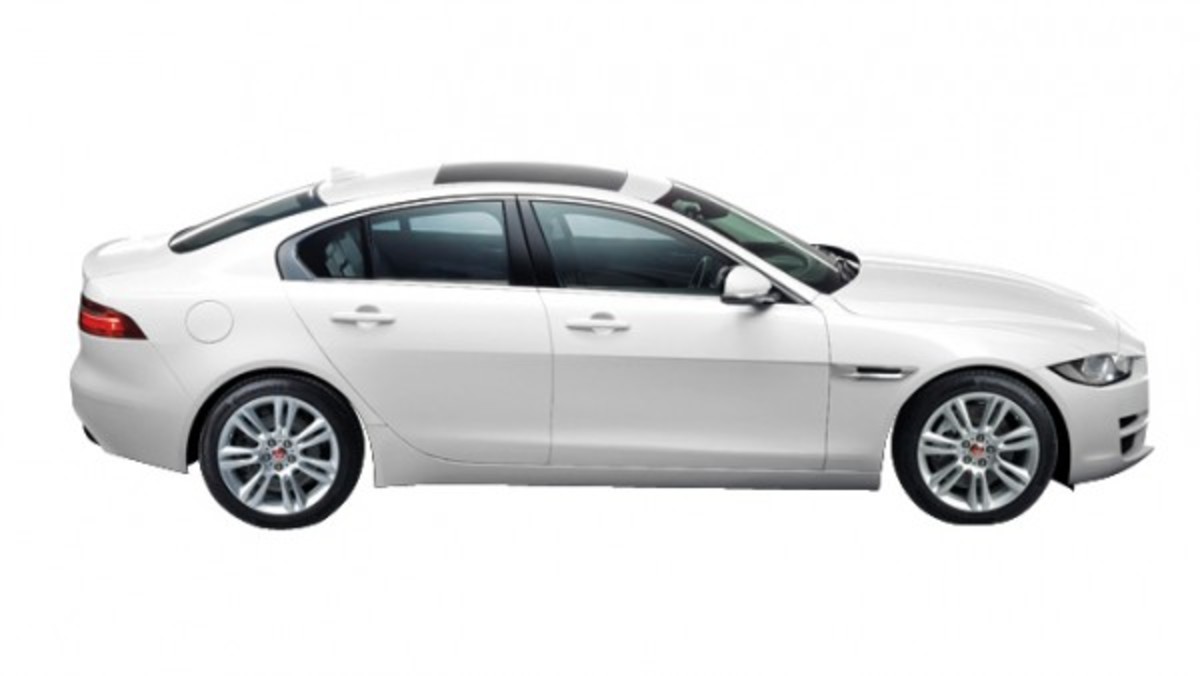 For access to exclusive gear videos, celebrity interviews, and more, subscribe on YouTube!