A decent fishing boat with enough space for a couple of poles and some beers works perfectly for catching a few at the lake each weekend. But when it comes to entering regular competitions and beating your buddies to the catch, you might want something with a little more power, storage, and tech. Enter the 2015 Tracker Marine NITRO ZV 21, a fully-outfitted lake machine for competitive fishing (or an amped-up outing) built to make walleye — or any species — a little nervous.
RELATED: The Top 11 Spots for Fishing in America

Measuring about 22-feet-long and over 8-feet-wide, the NITRO is equipped with a 300-horsepower Mercury engine option to help you hit a top speed of about 57 mph (we hit it in about 30 seconds). Gauges display finer details such as total lifetime operation and battery charge level. And with new digital keypads and a built-in power switch, it's easy to control for a stable time on the water. It hardly feels like it's moving when you steer from one side to the other, so you have incredible flexibility on where you can stand, how you fish, and how you move. If you make a sudden stop when one of the built-in Lowrance fishfinders (the model we tested had one at the bow and one by the driver) spot a big fish, the back of the boat won't overflow with water.
After testing it out during fishing excursions on Green Bay and near Detroit Lakes, Minn., the NITRO helped us haul in countless walleye. We crammed 26 rods into a center storage compartment with dividers to keep them organized. There's also a live well in the back, which is designed to keep splashes to a minimum. Smaller features, including a small tool slot for the driver and a net holder compartment with a Velcro strap, helped us keep the gear more organized. 
RELATED: Kevin VanDam's 10 Favorite Fishing Spots
The $51,995 model not cutting it for you? You can scale up to $76,000 for a bigger motor and Smooth Move seats, or adorn your new water vessel with a motor for trolling. And to top it off, there's even a four-speaker Sony stereo system that syncs to your phone and plays Pandora Internet radio that sounded better than some car stereos we've heard. 
When compared to a simple fishing boat, is the NITRO's big price tag worth it? If you just want to hang out and make an afternoon of it, probably not. But for a serious fisherman, it's a competitive boat that focuses on performance and comfort. With all of the features working in tandem, we had a steady ride with plenty of storage, a fast motor to get to our fishing spot, and we even caught a 24-incher. Plus, there's enough room for six people on board — and a lot of walleye.
[Starting at $51,995; nitro.com]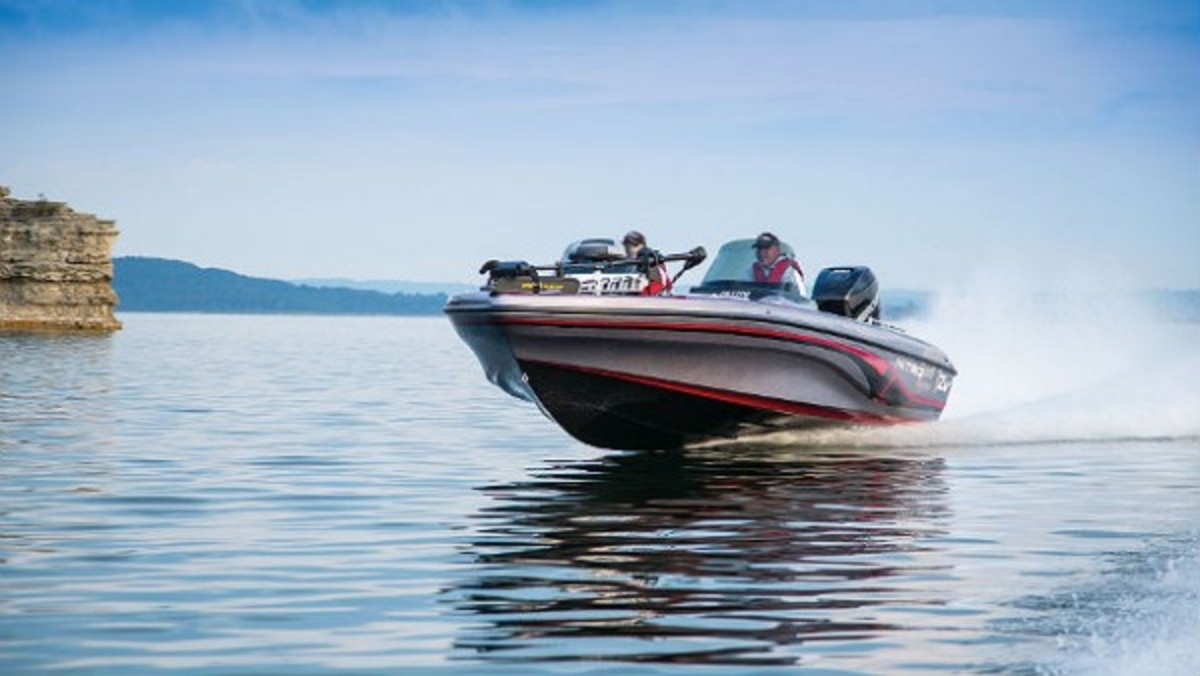 Courtesy of Tracker
For access to exclusive gear videos, celebrity interviews, and more, subscribe on YouTube!