What It Is: CamelBak adds to its collection of gear with the sturdy, convenient Forge mug. It aims to streamline your drinking experience and keep your coffee hot, whether that's on a camping trip or your commute to work.
RELATED: A Growler Built for Camping
Why We Like It: The stainless steel, 16-ounce Forge makes mornings a little easier. Beyond the useful carabiner feature on the lid that's ideal for traveling, CamelBak designed it with a button on top that can be locked open — no constant pressing required on the move. If you prefer a sealed mug, a second button is located on the back to help prevent coffee stains on your khakis or spills down your front. It's well-insulated, too: CamelBak says your drink will stay hot for four hours. We filled it with hot water, left it overnight, and the next morning, the water, though not anywhere near the initial burn-yourself temp, wasn't yet cold. Plus, maintenance is easy: Just toss the lid in the dishwasher. Luckily, if you're not near one at your campsite, no special brushes are required to wash its hard-to-reach spots like other mugs we've been forced to drink out of on the road. Remove it, and press all the way in on the back button to release the top tab.
Nitpick: CamelBak might have spent too much time focusing on designing a more functional lid that they forgot about a few of the other improvements that could have been made. Although the lid allows for non-stop drinking, the small opening slows the flow. Matching the grooves on the body with those on the lid sometimes required patience. Some of our testers did experience leaks after a few weeks of heavy use, and noted it happened mostly after washing the mug.
[$30; shop.camelbak.com]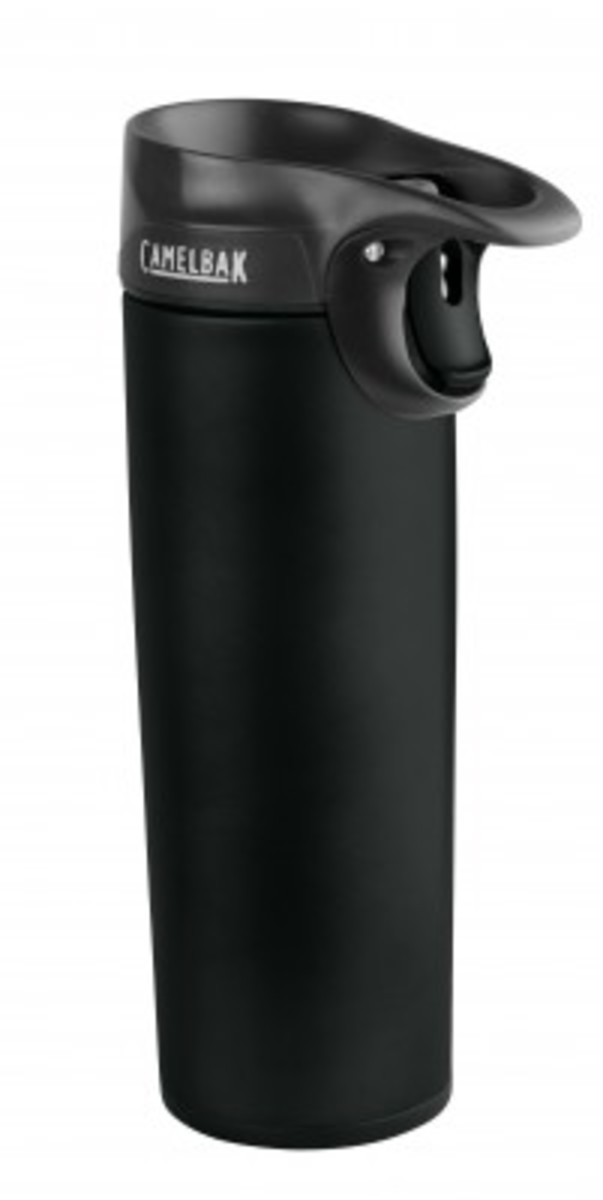 For access to exclusive gear videos, celebrity interviews, and more, subscribe on YouTube!