Gravel bikes are the chameleons of the cycling world. They're part road bike, part touring bike, part mountain bike – and all kinds of fun. "A gravel bike is designed to be stable and predictable on uneven surfaces," says Nick Legan, author of Gravel Cycling: A Complete Guide to Gravel Racing and Adventure Bikepacking. Ride on pavement or explore the dirt road outside of town just to see where it goes.
"Gravel and dirt roads take you to the most beautiful spots," says Legan. "Gravel riding is both escapism and exploration in one fantastic package."
What Makes a Gravel Bike?
Though gravel bikes resemble road bikes with drop bars, they typically include an array of adventure-ready details. For one thing, you'll find wider tires than you'd typically see on a road bike. "They usually have some knobs for extra traction," said Legan. Designers will also adjust the frame geometry to accommodate the rough terrain and unexpected obstacles you might encounter on the roads less traveled. Additional mounts for extra water bottles and other gear are another element you can expect to find on a gravel bike.
When shopping for a gravel bike, reliability is key. "Don't get caught up in fancy bling!" Legan recommends looking for quality brakes, shifters, and wheels. You won't want these essential parts to fail you. Look for tubeless or tubeless-ready rims, which are less likely to go flat than the traditional tube and tire setup. Tubeless tires use a sealant that helps prevent punctures. You can also run tubeless tires at lower air pressures for increased traction in loose terrain. Be sure to pick up a repair kit and learn some basic repairs, before heading too far out into the unknown.
Four Awesome Gravel Bikes
As you go up in price, you'll find lighter frames and more precise shifting. The lightest bikes are made from carbon composites which can feel like riding on a cloud. At the top level, shifting becomes more precise. You'll also notice that the gears simply run more quietly. Even if you're on a budget, though, you can still find a quality bike that's fun to ride. And with gravel bikes, fun is the point.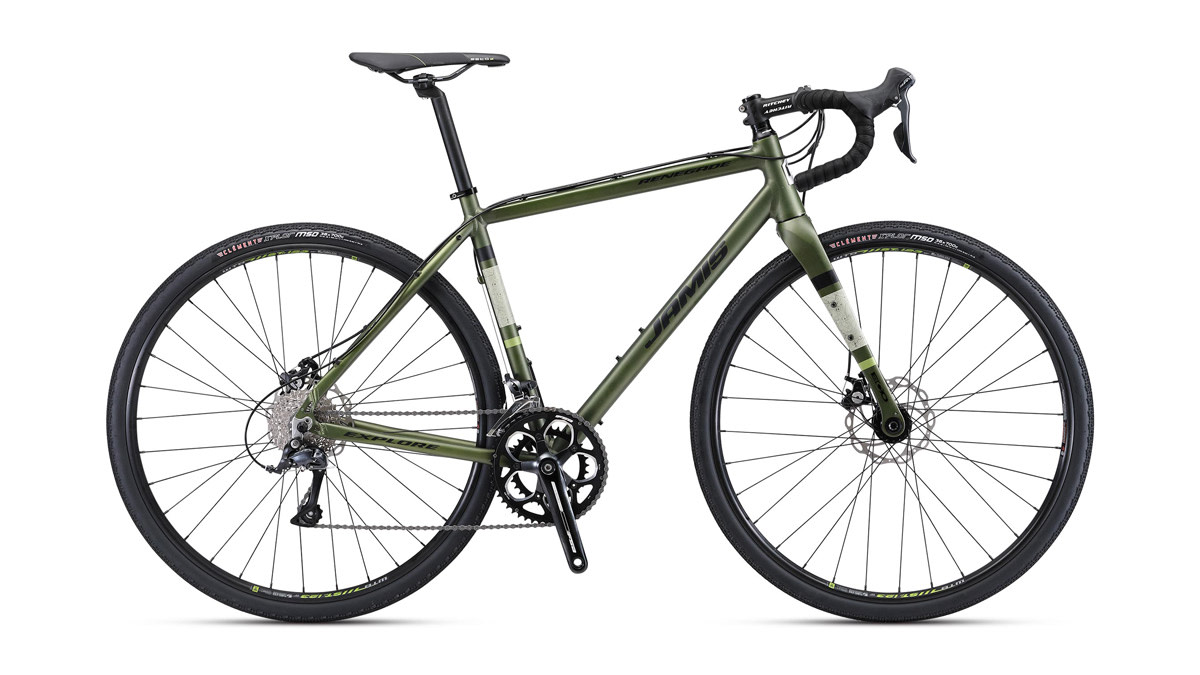 You're looking for a bike that'll get you out there, but your budget is limited. Jamis gets you. The Renegade Explore features an aluminum frame and a carbon fork, which saves weight and should improve ride quality. Shimano's Sora components shift reliably and the 18-speed drivetrain offers a wide range of gear options. The Renegade Explore includes disc brakes which are a must-have for off-road adventures, especially in wet weather or loose terrain. Tektro's mechanical disc brakes actuate by cables, rather than the hydraulic fluid found on more expensive versions, but they'll still get you stopped when you need them. Three water bottle cages and multiple rack mounts give you plenty of options for carrying gear. The topo map graphic adds a fun detail to a bike that's ready to play.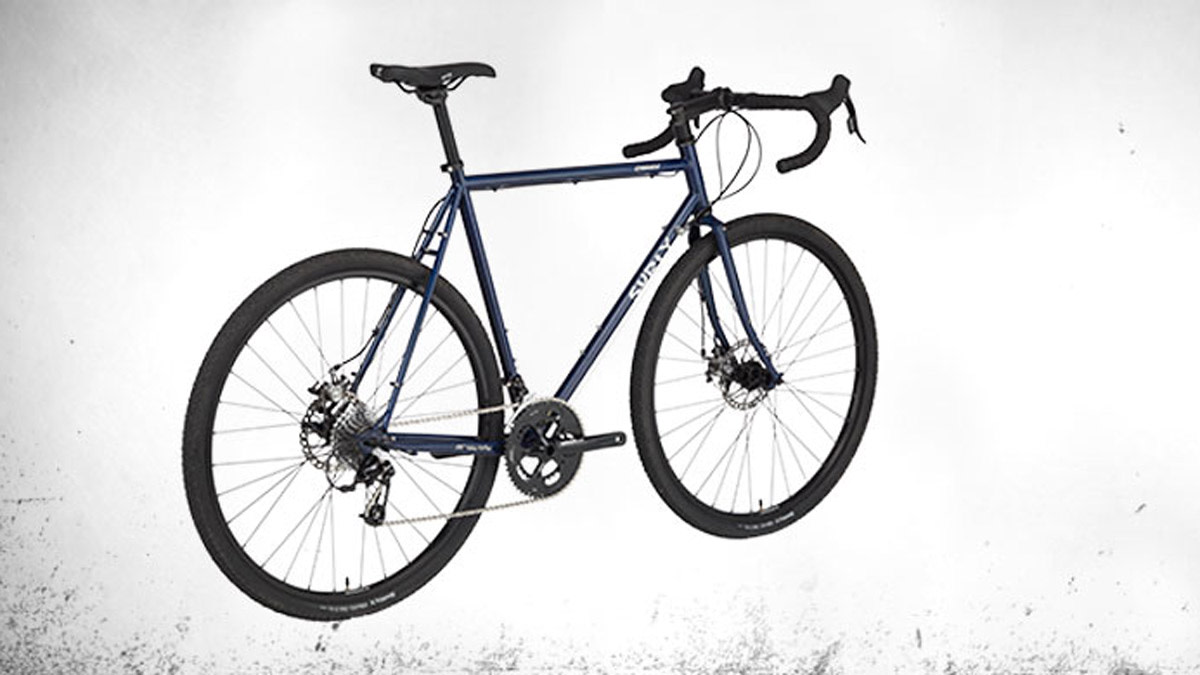 Surly is a favorite among cyclists for their versatile and well-designed steel bikes. The Straggler is made for all-terrain riding with clearance for tires up to 42mm wide and room for fenders, if you'd rather keep the mud off your back. Bosses for front and rear racks make it easy to set-up the Straggler to carry gear for an overnighter. Surly builds the Straggler with a SRAM Apex drivetrain. The 2 x 10-speed set-up offers plenty of gear combinations for whatever terrain comes your way. Hayes hydraulic disc brakes modulate more precisely than their cable-actuated counterparts, which gives you more speed control. The Straggler can also be built as a single-speed, if simplicity is your jam.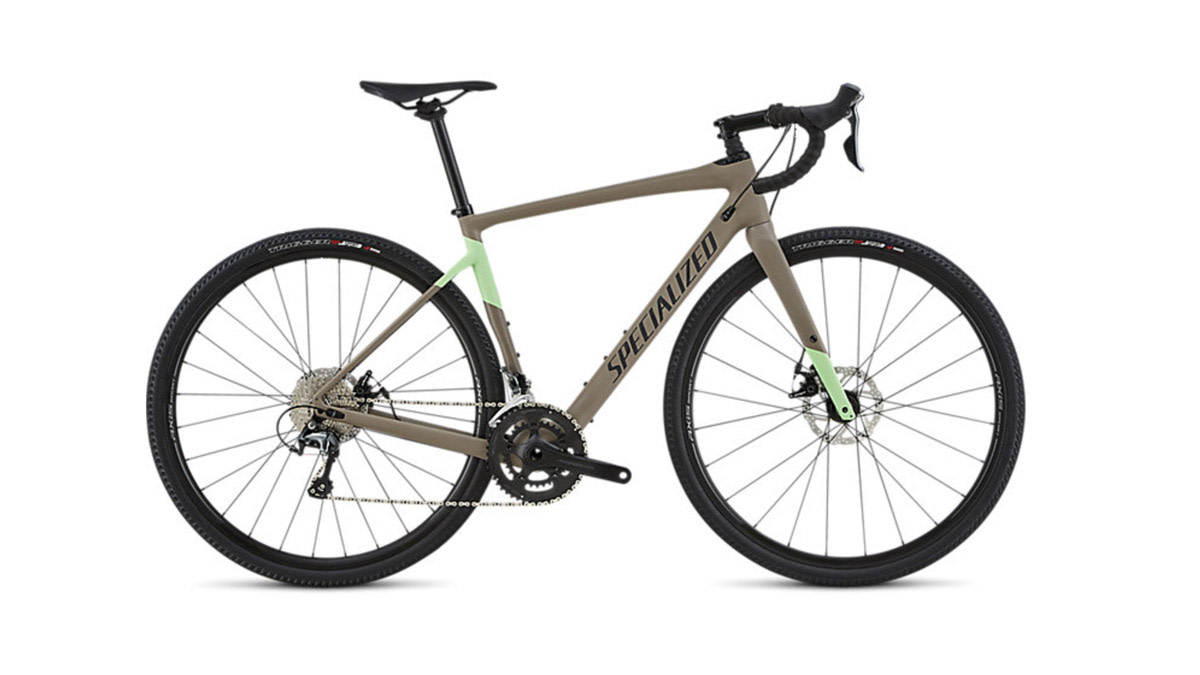 The Diverge is Specialized's newly designed adventure bike, which features increased tire clearance compared to the brand's previous designs. The Diverge will accommodate up to 42mm wide tires, even when they've picked up a little mud along the way. Specialized builds the Diverge Sport from their FACT 9r carbon, which is designed to optimize carbon's sought-after light and stiff ride qualities. Updated frame geometry aims to inspire confidence when the going gets rough. Specialized also slides a touch of suspension into the front end in an effort to smooth out the bumps and improve control. Shimano's Tiagra components take care of shifting and for the Sport build, Specialized chooses mechanical disc brakes. There's space for three waterbottle cages and mounts for racks and fenders. Specialized also makes the Diverge in men's sizes and colorways.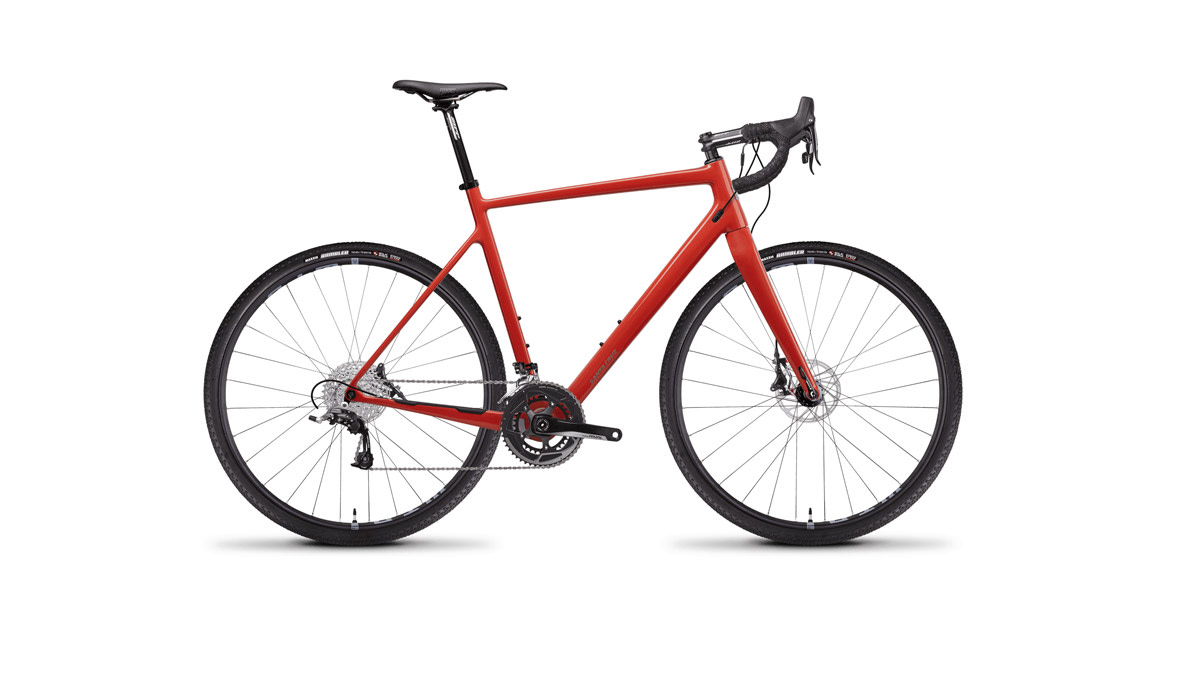 Gravel bikes are notable for their diversity. Some gravel bikes offer a dizzying array of mounts for carrying gear and look ready for a lengthy stay in the wilderness. Others such as the Stigmata are built for speed. Constructed from carbon, the Stigmata is a go-anywhere bike from Santa Cruz. Race it in a cyclocross event or pummel yourself on a challenging dirt-road ride. The Stigmata's light weight makes it an especially good choice if there's lots of climbing on the day's menu. For the CX1 build, Santa Cruz chooses SRAM's Force drivetrain. Force shifts more crisply and pedals more smoothly than lower-priced components. The CX1 build includes SRAM hydraulic brakes which deliver precise stopping power. The Stigmata comes built with tubeless tires, too.
Each of these bike options will suit a different style of riding, depending on your experience and skill level. Reference this guide when making your purchase, and test a couple different options to find the right bike for you.
For access to exclusive gear videos, celebrity interviews, and more, subscribe on YouTube!