Men's Journal aims to feature only the best products and services. We update when possible, but deals expire and prices can change. If you buy something via one of our links, we may earn a commission. Questions? Reach us at shop@mensjournal.com.Sponsored content
I distinctly remember the first time I saw a pair of Arnettes. Back in the Spring of 93 at Cal State Fullerton I started running around with some guys on the soccer team. They threw great parties, listened to cool music, and hung out with way more girls than I ever saw in the newsroom of the school paper.
Now, it probably wasn't really the case, but it sure seemed like all these guys wore cool wraparound sunglasses. I remember one day riding home after class asking Kenny Clark what kind of shades he wore. "Arnette," he replied. "Arnette?" I repeated. "Arnette!" he said louder, as he looked at me like I had three heads. (Up to that point I'd been fighting above my social weight, and at that very moment I was genuinely afraid I was about get exposed for the deep-rooted dork I really was.) "Haven't you heard of Arnette?" he said amiably, whipping the glasses off and tossing them across the cab of his beat-up Ford Ranger. As they landed in my lap he said with conviction: "Arnettes are the best, dude." Luckily, that conversation never went beyond the cab of his truck, and my social status was spared (for a while).
Well, here we are in 2019 and what do you know, Arnette is using "Born in '92" as its hashtag du jour. And it's taking me back to those halcyon days when Arnettes first came on the scene. The slogan is meant to embody an iconoclastic attitude born in skate culture, an irreverence and independence that's all about going your own way and doing your own thing. At least, that's what they say and judging by the fun sun- and eyeglass frames the company is putting out these days? It seems apropos.
Right now at Glasses.com, Arnette optical glasses and sunglasses are all 10 percent off—plus free shipping. Just use the code ARNETTE at checkout. That's a great deal, and it's good through January 29 on all optical eyeglass and sunglass frames. Glasses.com takes all major insurance plans, so if you were thinking about taking advantage of your vision benefits before they expire at the end of the year, you'd best hurry. So go ahead and party like it's '92.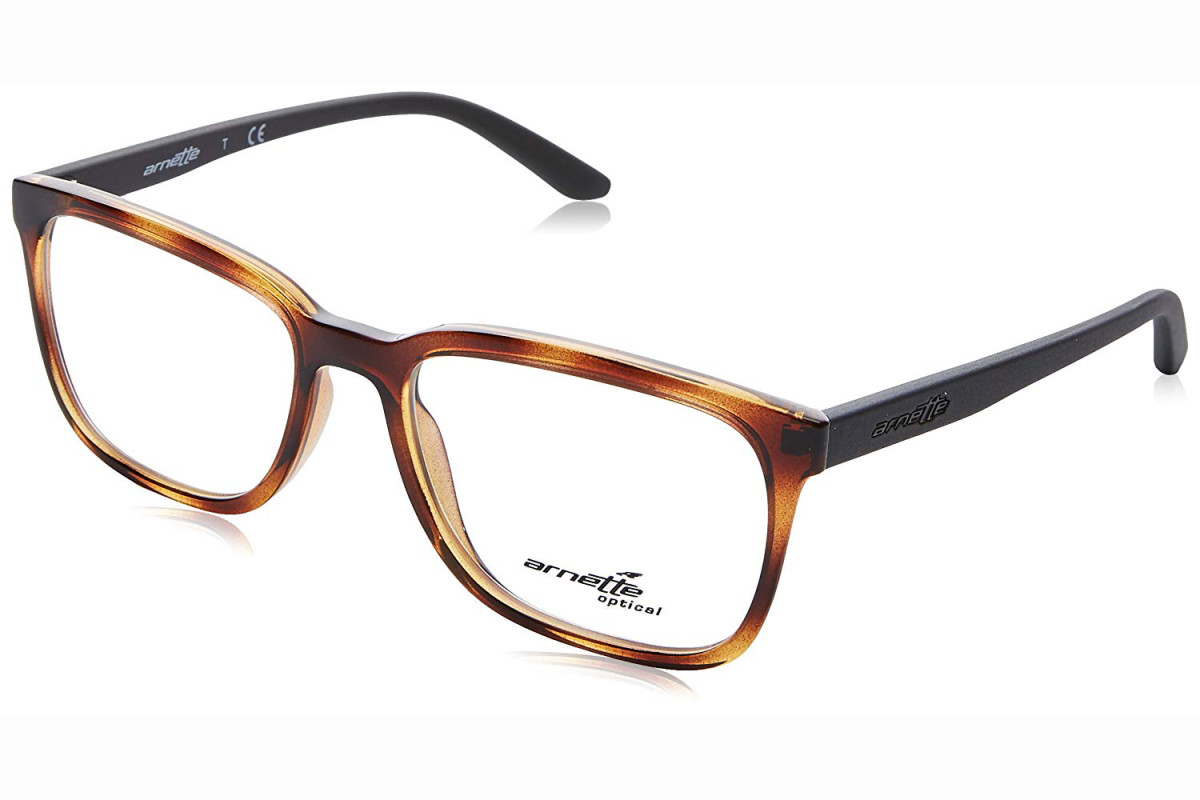 While it's true Arnette made its bones in shades, the company's eyeglass frames are pretty great, too. The Hang Five (above, from $89) combine a classy tortoiseshell face with dark arms for a cool two-tone countenance. It's also available in a matte black face with red arms for a wilder look.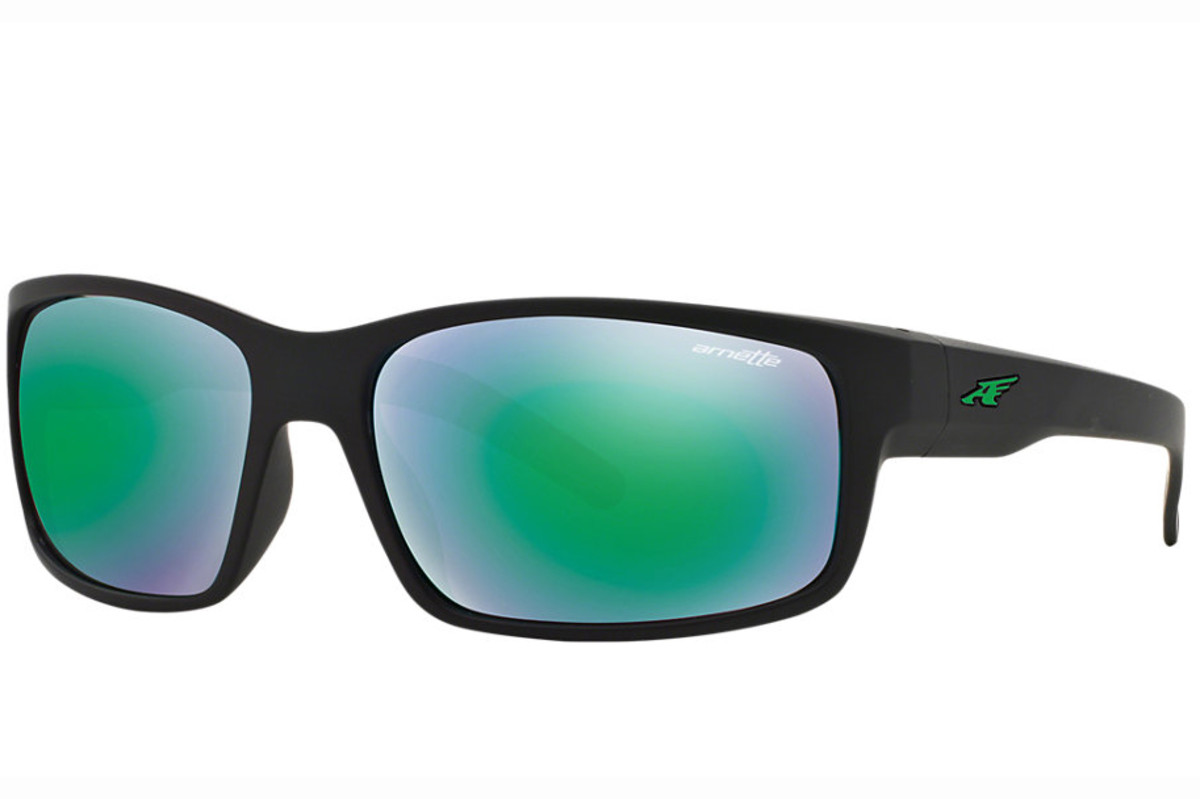 The AN4202 shades ($90) are a modern twist on those old wraparounds. Like those classics, these are solidly built and clearly well-made, with wide lenses and the Flying A logo on the temple. We like the trad black with smoked grey lenses (shown at top), but they are also available in a matte black frame with green mirrored lenses (above) and a golden brown lens with a Havana tortoiseshell frame.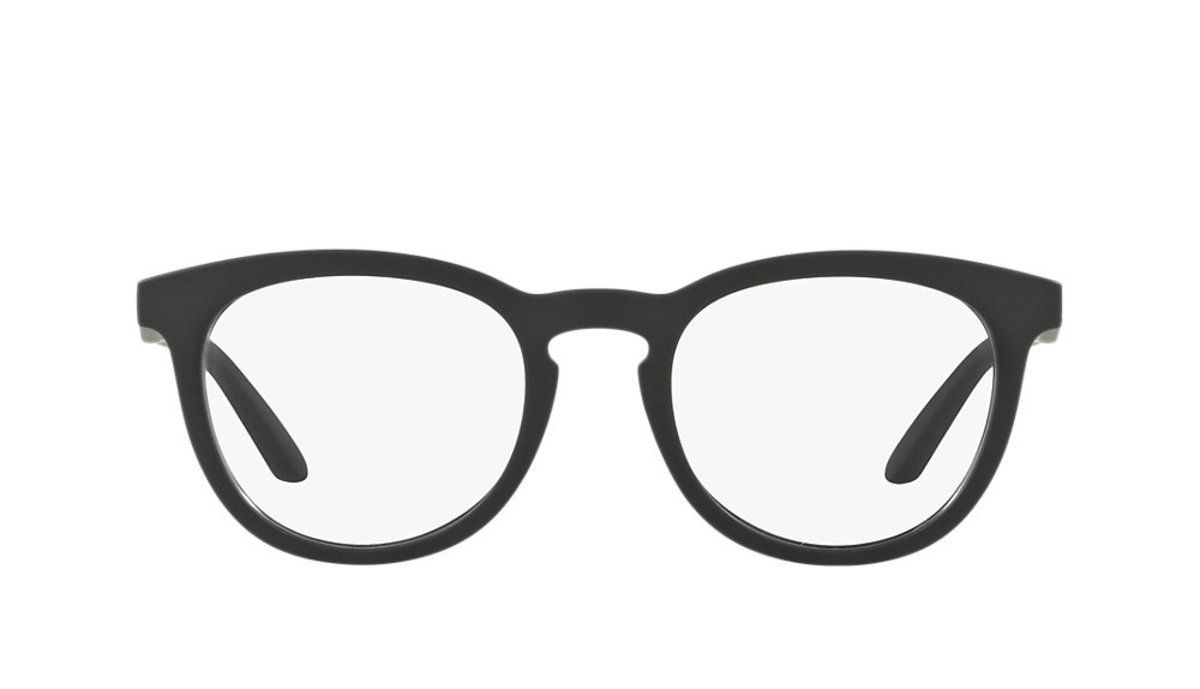 Round specs are back in a big way, and Arnette's Bottom Turn (from $89) frames successfully blur the line between bookish and just plain smart. As with most Glasses.com prescriptions, you can get Single Vision lenses for just $35, while Progressive/Multifocal lenses run $99. Readers, Blanks, and Frame Only options are free of charge.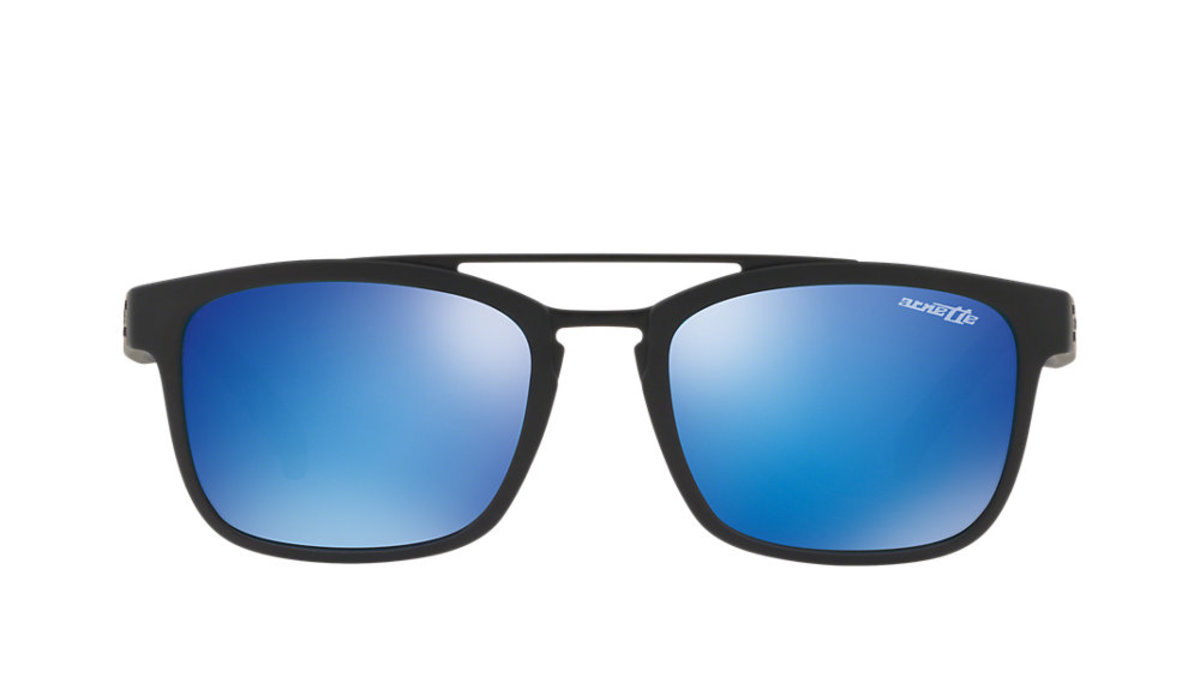 If you're not a wraparound kind of guy, try the Baller (above and bottom, $100) shades for a funkier look. They have rubber frames and feature a flying bridge for a little bit of added whimsy. They come in black frames with blue mirror lenses, blue frames and lenses, or a grey-on-grey motif.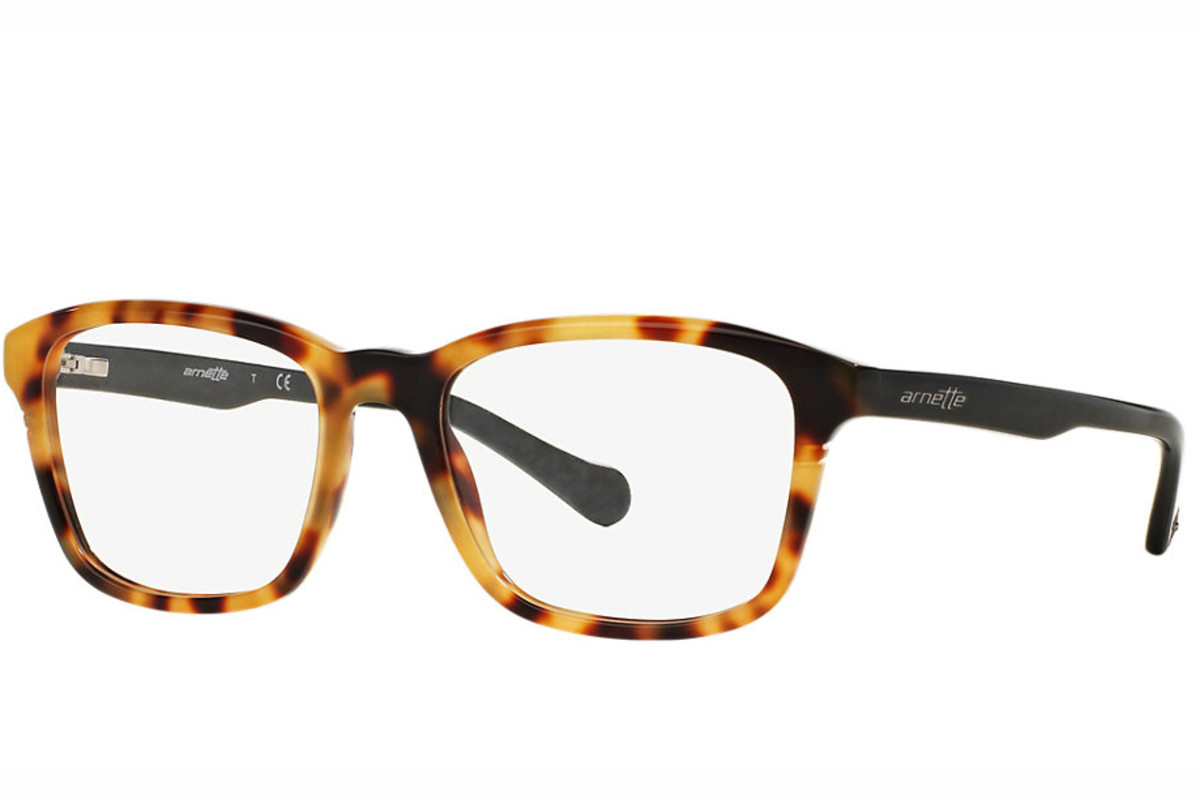 If you need straight eyeglasses and are going for a professional appearance but want to let your wild streak peek through, the AN 7099s in Havana ($130) are the way to go. They've got a fairly normal rectangular shape but the funky orange tortoiseshell acetate really sets these glasses off.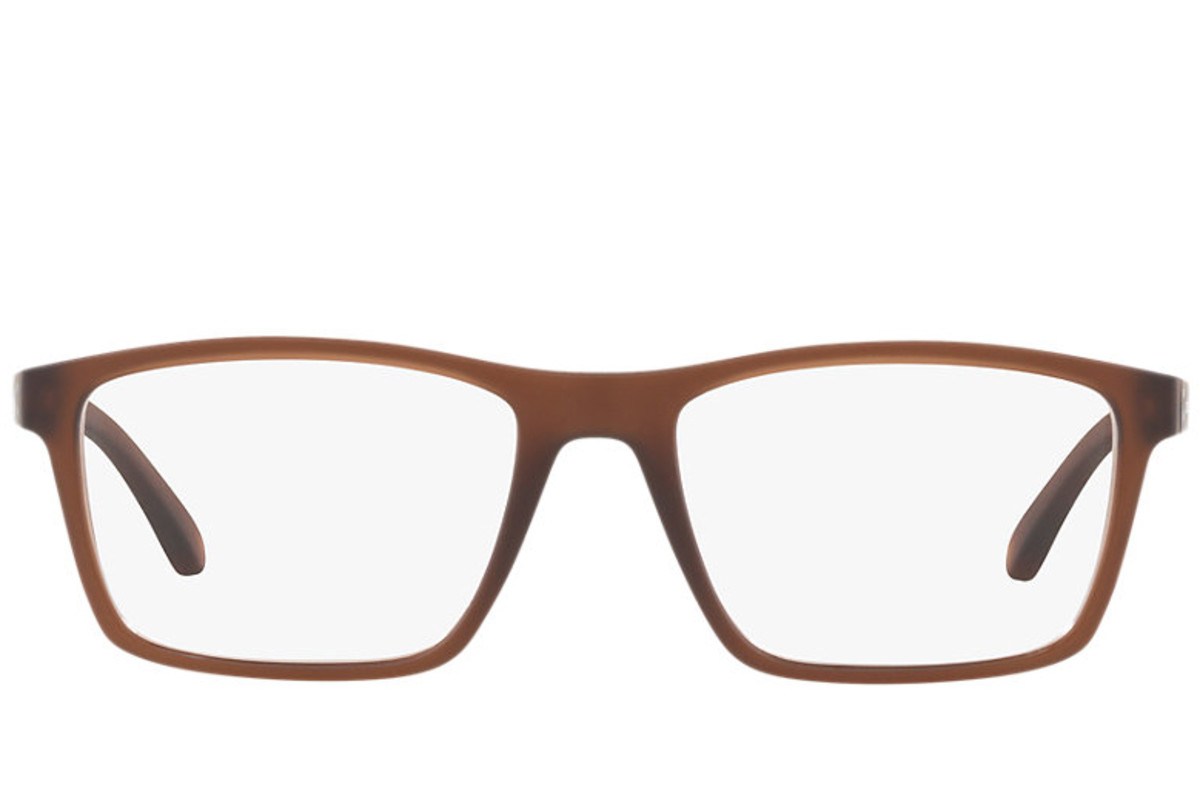 If style and trends aren't as big a deal to you as quality and durability, may we suggest the Arnette AN7133 ($99)?  Classic shape, traditional finish in black or brown (shown), and solid construction make these a pair of glasses that should last for years. Ideal as a backup pair—or for that job interview, when you need to keep it relatively mainstream.
For the record, I called Kenny Clark as I was writing this story. I asked him if he remembered that conversation that day in the cab of his truck. "No," he said, "but I still have like four pairs of Arnettes, dude. They're the best."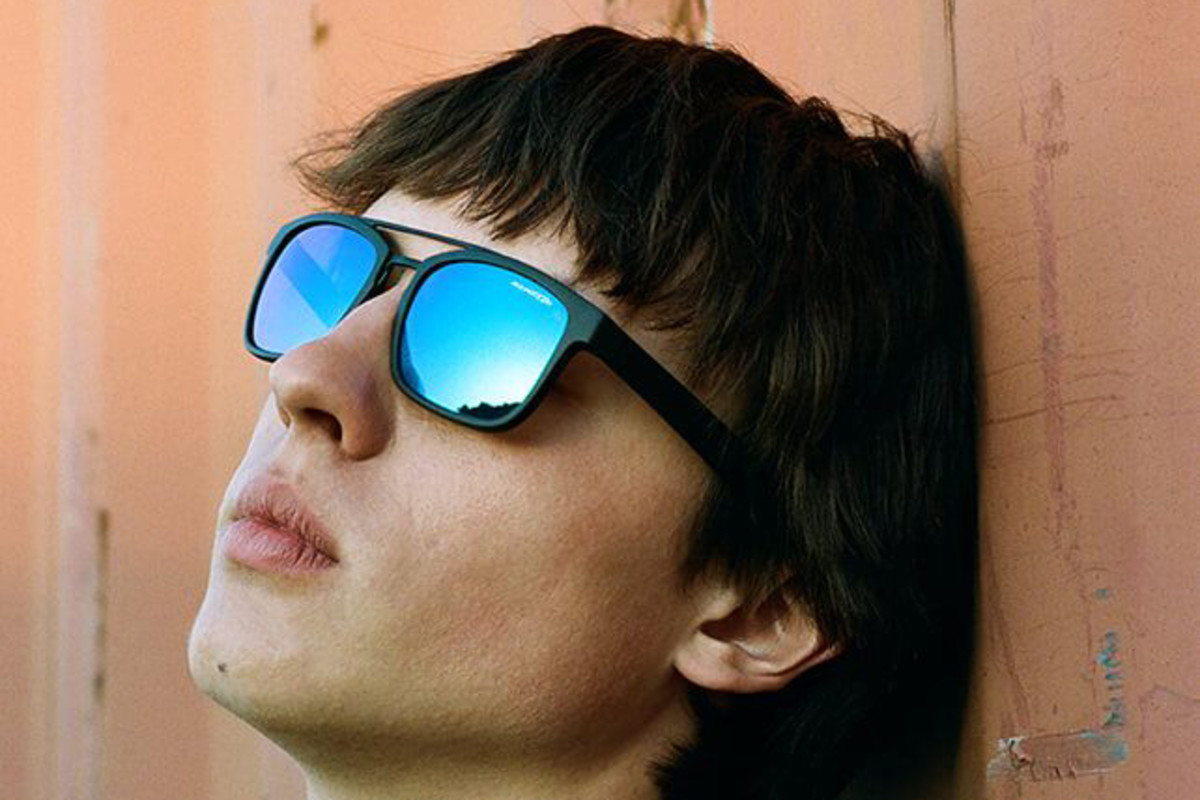 For access to exclusive gear videos, celebrity interviews, and more, subscribe on YouTube!