You may have seen a new sock in town. You know—the brightly colored knee-highs that runners are sporting. Or the gym rats slicked to the nines with extra-tight Lycra-looking tights. These days, compression clothing ranges from calf sleeves to full-body skinsuits—designed not really to show off muscles, but rather to protect them.
Compression clothing has been around for a long time. In fact, CEP, which jumped into the "intelligent sportswear" game in 2007, is part of Medi, a more than 50-year-old medical company that designed the first highly elastic compression stocking to help prevent serious blood clots. The idea was, and still is, that by constricting certain muscles with specially fitted garments, the body would react positively by improving circulation, sending oxygen-rich blood to muscles.
Slowly but surely the sports industry has caught on. Couldn't the same thing apply in athletic apparel to boost blood flow to taxed muscle groups, therefore aiding performance, recovery, and even injury prevention?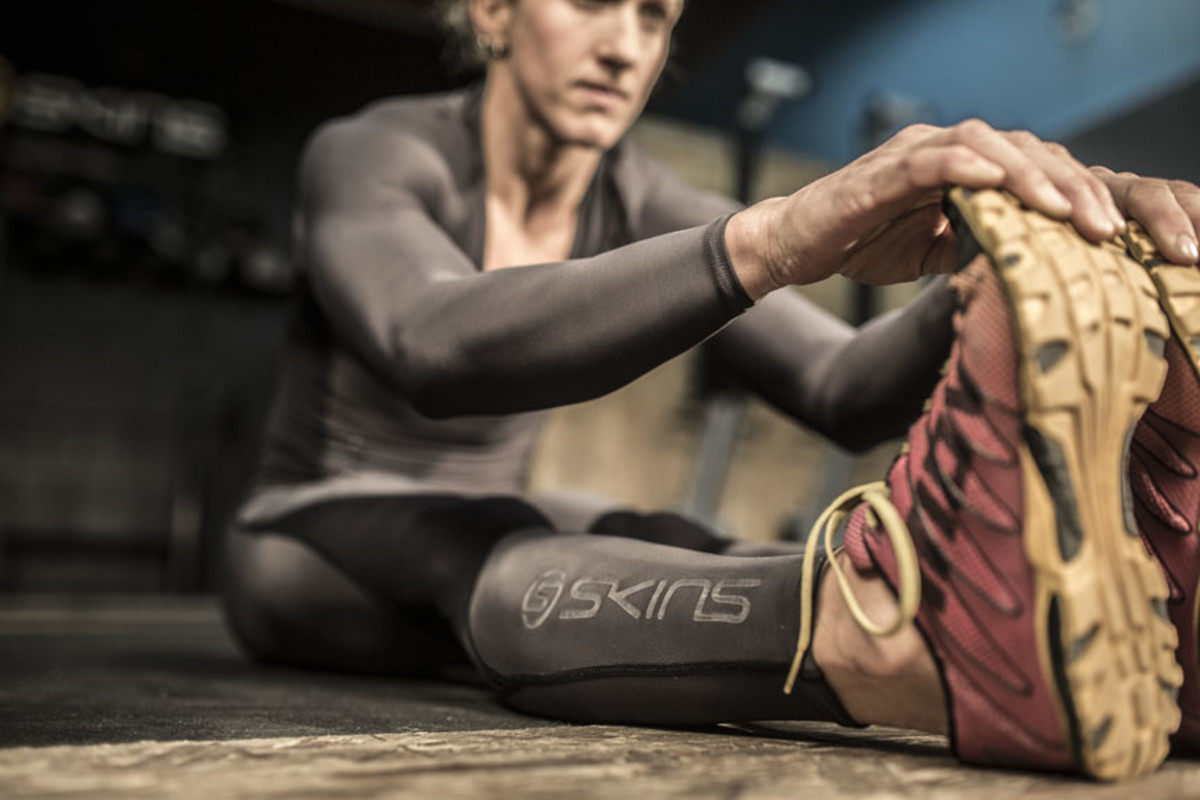 "My take is the greatest value for everyday athletes is in recovery," says Washington, D.C.–based physical therapist and marathoner Robert Gillanders, who sees many athletes who work out in the morning and then sit at a desk all day. He says some of his clients slip on a pair right after training for the commute or at work. Others with acute running-related injuries, he says, report an improved tolerance to activity when wearing the socks. "I see it like another layer of fascia supporting the tissue and dispensing the stress of hitting the ground," he says.
While leading compression brands including CEP, SKINS, and 2XU point to their own independent science and happy user feedback, increased athletic performance and injury prevention benefits may be more anecdotally positive, which means you might have to try some compression components to see for yourself. To free you from further complexities of compression, GrindTV product-tested a few styles and brands and put together some pros and cons.
CON: It's just too tight
Sometimes compression, for all its good muscle-oxygenation intentions, can leave you breathless. The "optimal" pressure points for each garment might not work so optimally with your body type—and clothes designed to help some muscles may just plain hurt others. I found this to be true from brand to brand and even among different running-tights styles within brands. Functional compression shouldn't hurt while you're exercising.
PRO: Multi-use, multi-season
While compression now uses gradient technology that applies graduated pressure to the right muscles for the right sports, many of these pieces can cross over to other pursuits. Think tall socks as juice for the ankle, Achilles, and calf, but also as a bonus guard against muddy trails, an extra layer against sunburn (many include SPF in the fabric), or a partner in preventing frozen-toe syndrome in skiing and snowboarding. Even compression hidden under pants to combat dangerous in-flight ankle edema is an option.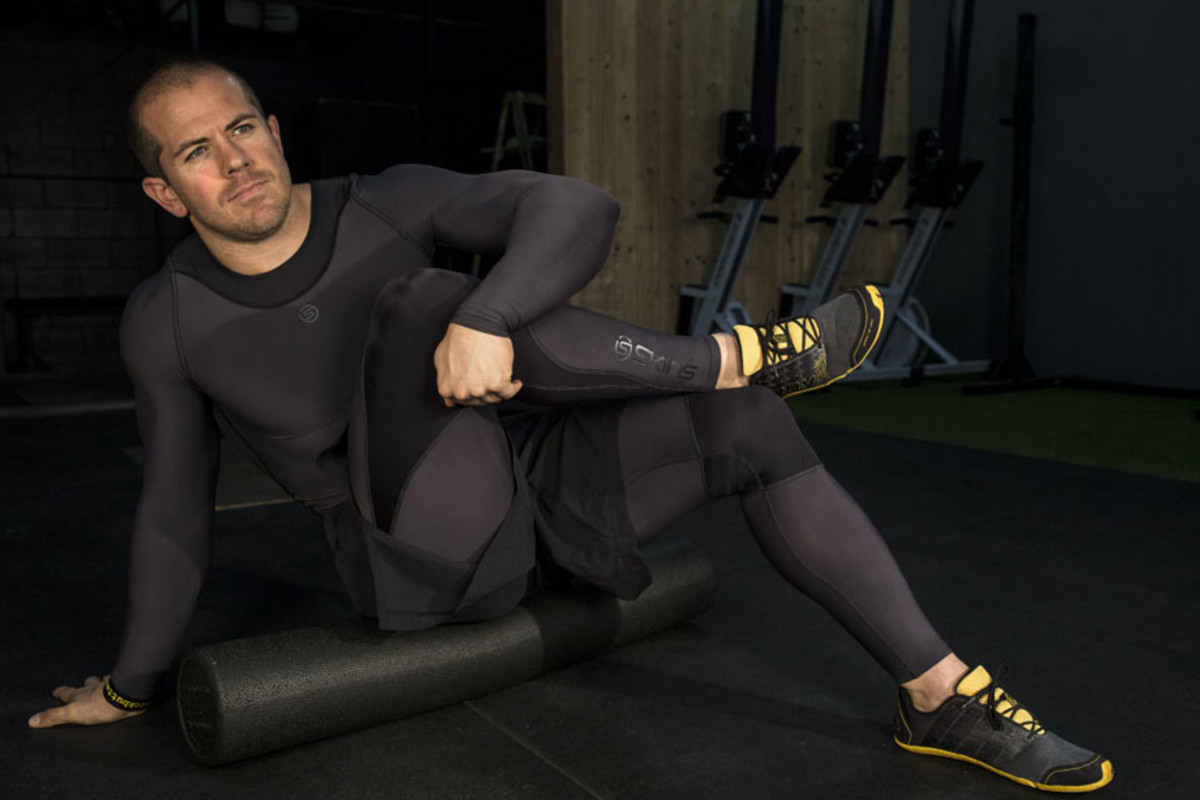 CON: Over-protected
Sometimes wearing compression components means adding a layer or more material than we want, especially on a hot summer day. While most sports-compression fabric combos, including spandex, polyamide, and nylon, are also designed to wick sweat, the point is that you are still wearing a sock that may cover your whole calf, a pair of tights that allow for less air flow than a pair of shorts, or a recovery skinsuit that covers your whole body after a workout, right about the time you want to lie naked on the couch or in the hot tub.
PRO: You've got nothing to lose
Even if you're not totally positive that all the compression benefits are totally true, who wouldn't try a piece of clothing that might help them exercise with more energy, recover in less time, and possibly prevent a debilitating injury? After all, Meb Keflezighi is an ambassador for CEP compression socks and he made history this year as the first American to win the Boston Marathon since 1982. Just sayin'.
More from GrindTV
Buyer's guide to sunglasses that feel as good as they look
Has barefoot running hit the wall?
For access to exclusive gear videos, celebrity interviews, and more, subscribe on YouTube!