The problem with outdoor gear is that it can sometimes be expensive, and there's so much of it that—even after you've laid down hard-earned cash and begun using it on your adventures—it can be hard to distinguish whether you have a really top-notch product, or just an also-ran with similar features and a better marketing plan. ReddyYeti is a new online club and marketplace that's seeking to change all that for gear-hungry outdoor enthusiasts. It does that by introducing its 30,000-plus members to a growing roster of over 130 outdoor gear startups that follow ethical business practices. In exchange, those companies offer members discounts—up to 50%—on everything from skiing and climbing products to hiking and surfing gear they're already looking to buy.
The company got its start 10 years ago when cofounders Josh Salvo and Drew Pfundstein were designing and building their own skis on a homemade ski press. At the time, the two bright-eyed college students wanted to start an indie ski company that would "take the industry by storm," Salvo says with a laugh, "and create the next best skis on the market." In that process, though, they were surprised to discover there were already countless small, independent ski makers across the U.S. and the world making high-quality boards. "Even die-hard skiers and snowboarders—people like us—didn't realize they existed," Salvo says.
While that realization tamped their entrepreneurial stoke for the ski-making business, it also gave rise to a new idea: to help small, innovative and ethically run outdoor startup companies connect with those who love the outdoors. The way it works is simple: for about the cost of a cheap deli sandwich—$4/month—members can learn more about up-and-coming outdoor brands via ReddyYeti's website, blog, and podcast (where they interview founders), get discounts that average out to 30% savings, and know that their dollars are going to passionate, accountable companies.
Here, we've rounded up some of the coolest pieces of gear you should know about that's available through ReddyYeti.
1. Give'r 4-Season Gloves
Where other gloves start breaking down after a couple seasons of hard work and play, these buttery-soft cowhide-leather gloves just continue breaking in, conforming to your hand and taking on a handsome worn patina. Designed and built in the shadow of Wyoming's rugged Teton Range, they're lined with a toasty layer of Thinsulate and a breathable waterproof membrane for maximum versatility, from high-alpine summer missions to bitter-cold winter wood chopping days. [15% off of $104; give-r.com]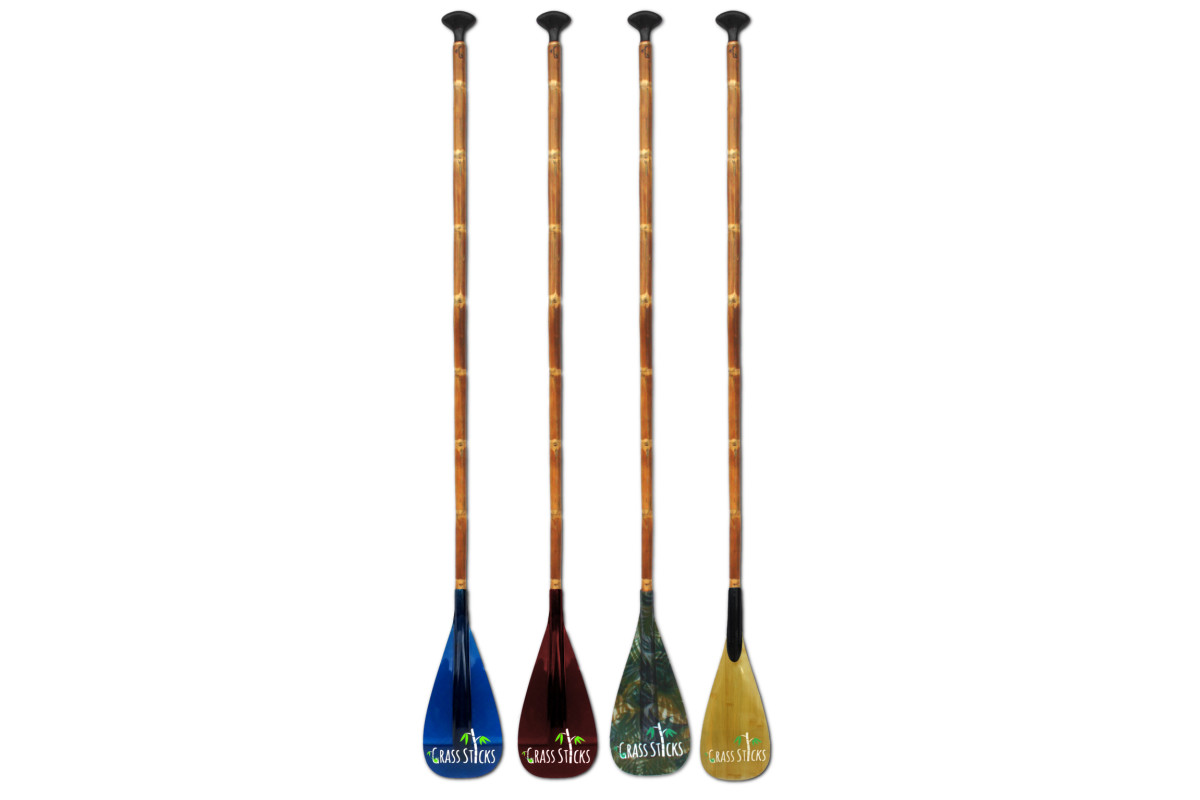 2. GrassSticks SUP Stick
Originally developed as a solution to feeble ski poles, this bamboo "stick" platform works equally well on SUP paddles. Get this: Bamboo has the tensile strength of steel and a compressive strength greater than concrete, plus it's lighter and more flexible than carbon and aluminum. Translation? You can paddle harder, longer in more challenging conditions, and better feel the water beneath you for advanced paddle strokes. Plus, this gorgeous paddle is fully customizable and—a bonus for outdoors enthusiasts who care about the planet—far more sustainable than the alternatives. [20% off of $219; grasssticks.com]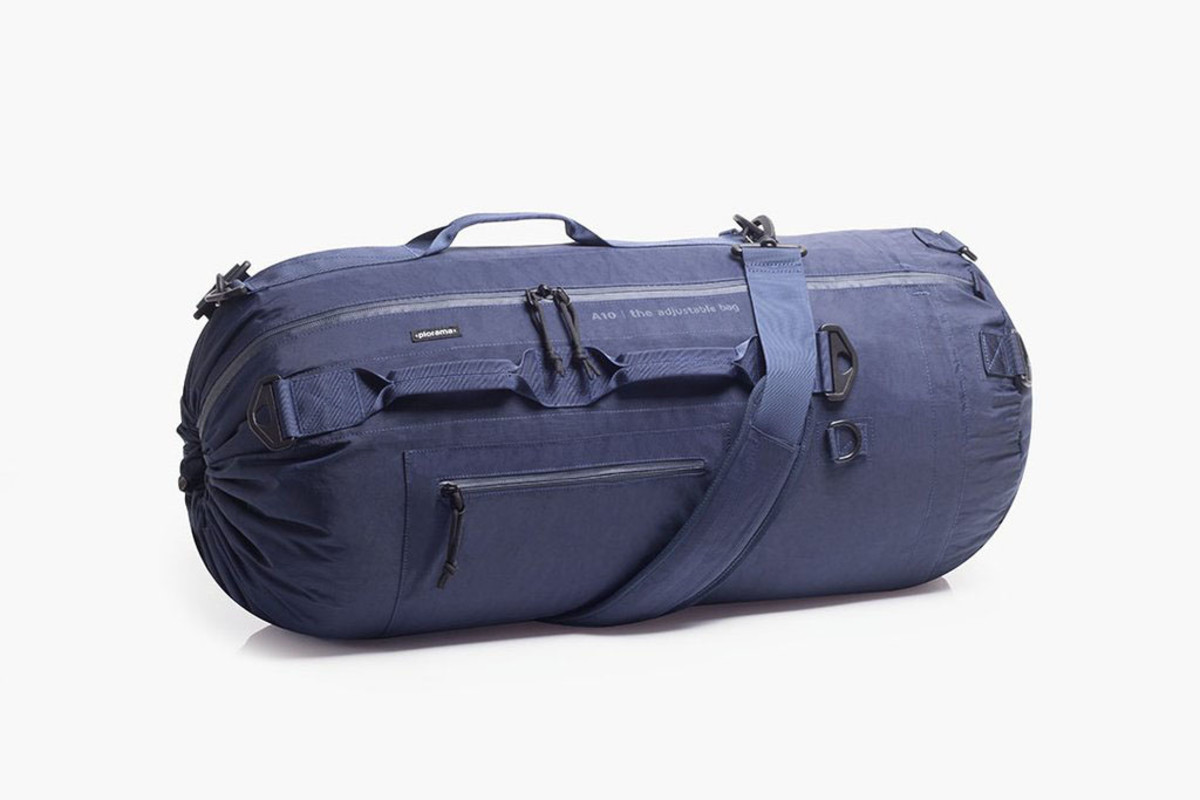 3. Piorama The Adjustable Bag A10
The multi-configuration A10 offers a straightforward, failproof design that'll stand up whether you're headed to the gym or leaving on a multi-week tour of South America. Depending on your needs, it expands from a 31L daypack to a 46.5L weekender to a 62L hauler—and then contracts by collapsing in on itself—using a simple adjustable cinch system. One massive main compartment swallows gear, two interior pockets allow for some organization, and an exterior pocket is handy for keeping cash, keys, and snacks close-at-hand. Carry it as a duffel, backpack, or sling, and know that its durable nylon canvas and innovative design can keep up with your adventures. [10% off $149; piorama.co]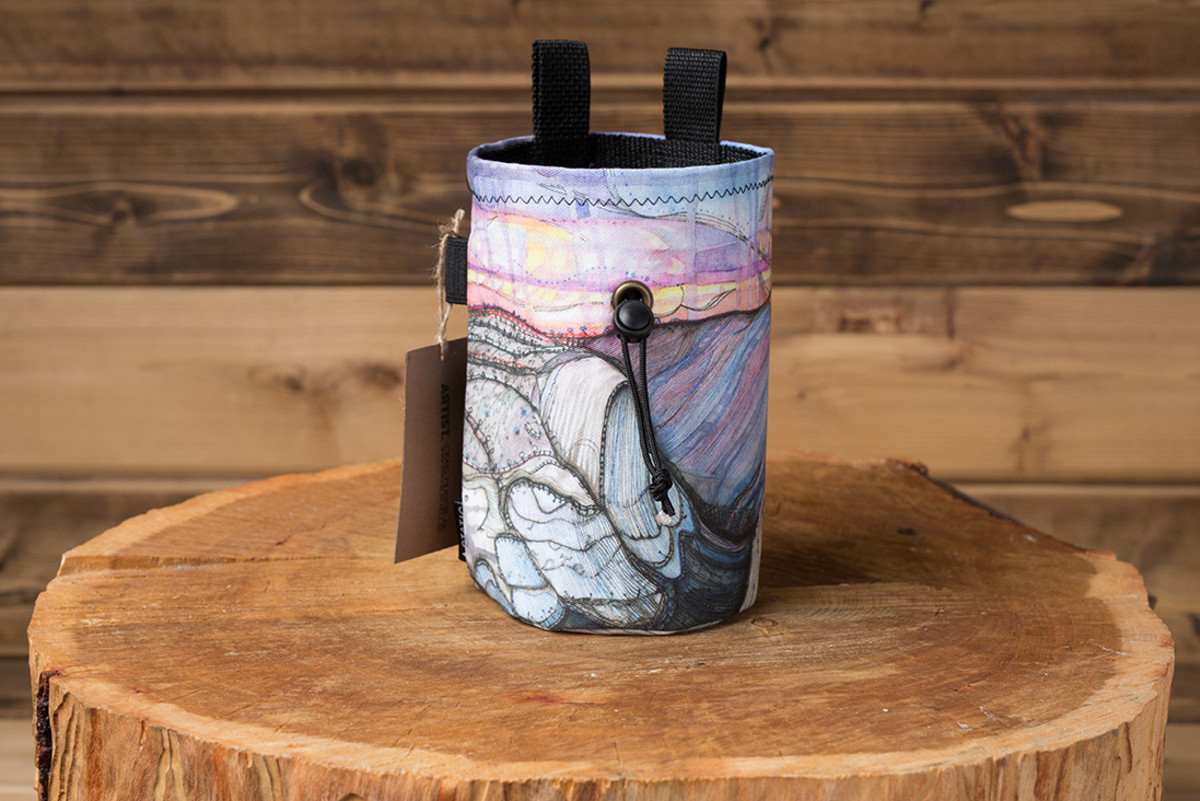 4. Static Yosemite Chalk Bag
Static began with climber Taylor Carpenter making chalk bags in her San Diego garage on her grandparents' sewing machine. Four years later, the original mission—to experiment with fabrics and textures in order to make something functional, durable, beautiful and totally unique—is still realized in every handmade bag. Nowhere is that more evident than in the Artist Series with this Yosemite pen and watercolor print from climber-artist Craig Muderlak. The larger-than-standard chalk bag features a durable canvas exterior, soft fleece lining, and a Paracord drawstring. [10% off $35; staticclimbing.com]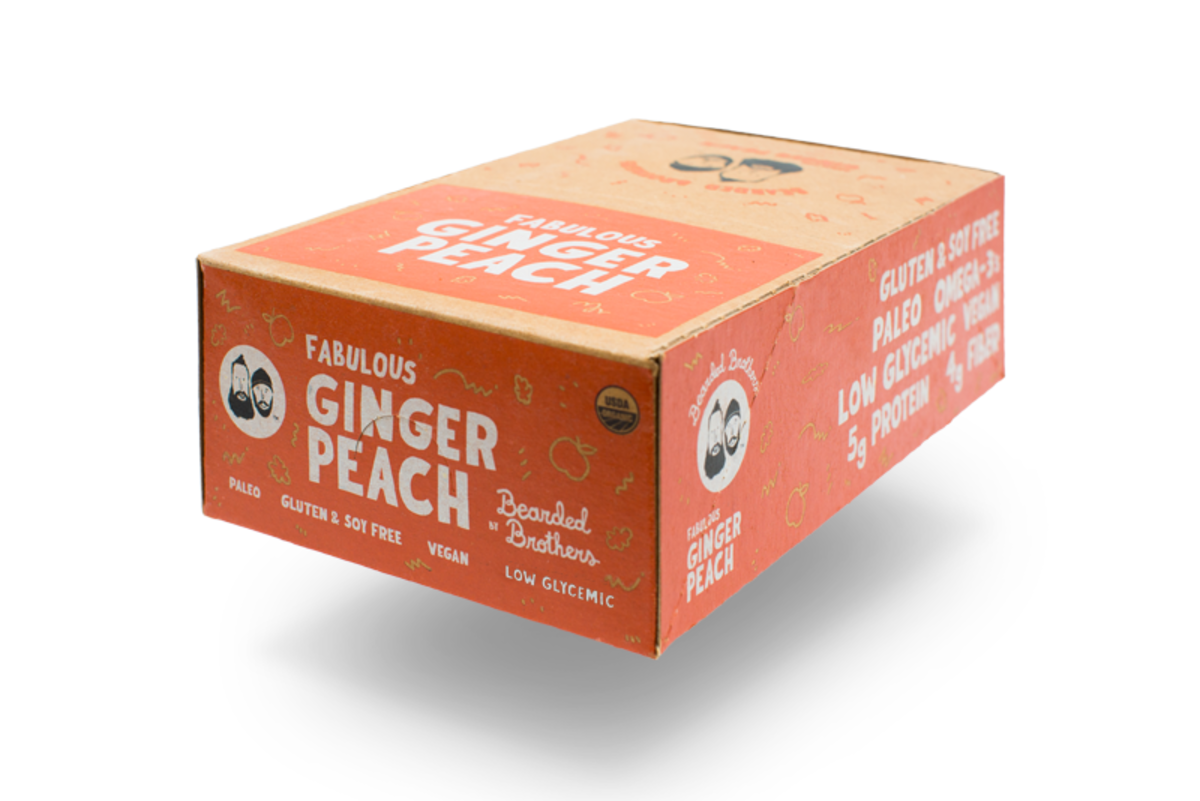 5. Bearded Brothers Energy Bars Variety Case
There's something to be said for fueling your adventures with real food—you understand what you're putting in your body, and it just tastes better. But there's also something to be said for portable, grab-and-go snacks that go anywhere and require no prep time. These organic, non-GMO energy bars include an average of just seven ingredients each. Low in sugar and a great source of fiber and protein, they come in combos like blueberry-vanilla, ginger-peach, raspberry-lemon, coconut-mango and maca-chocolate. Pick up the 12-bar variety case, and pig out…erm, adventure forth. [15% off $29.88; beardedbrothers.com]
6. Parlor Skis Ski Building Class
For a truly bespoke ski that you can personally take pride in, Parlor offers ski-building classes in its East Boston shop. From the initial fitting to peeling back the protective coating on your custom top sheets, you work alongside the company's craftsman, designers, and engineers over two consecutive days to handcraft boards that perfectly fit your personal style and skiing needs—and will hang tough with New England's highly variable ski conditions. That means you'll ride with more confidence and, even when you yard sale it on icy chop, you can still save face by pointing to your skis and saying "I made those." The best time to book a class is in summer, before the winter crush resumes. [15% off $1,500; parlorskis.com]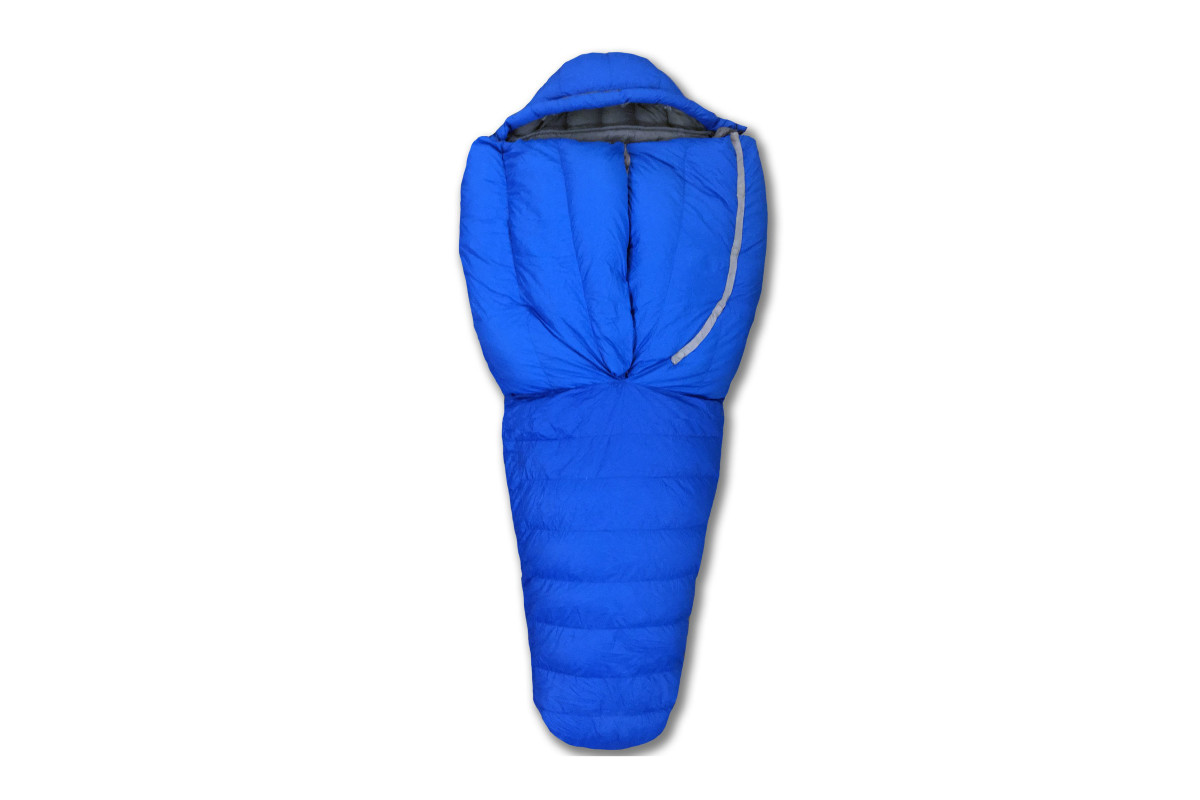 7. NoZipp Sleeping Bag 15ºF
The NoZipp bag, which closes with two sets of magnets in place of a loud, snagging zipper, was created by Taylor Henderson to take some of that hassle out of camping. The magnet closure makes it easy (and nearly silent) to get into and out of, a torso overlap between the two sets keeps drafts out, and high-quality materials—like 850+ fill duck down and water-resistant 20D ripstop nylon—mean it'll keep you cozy to 15ºF. Too hot? The shoulder area expands for a cooler, more comfortable suumertime sleep. [15% off $299; nozipp.com]