Gear
Best Fitness Gifts for Men 2022
Your college roommate's a burgeoning powerlifter. Your boss doesn't shut up about running. And your brother's looking at a full wellness-minded lifestyle overhaul this year. When it comes to fitness gifts for men, there are loads of fun and functional ways to splurge this holiday season.
Whether you're shopping for yourself or a loved one, we've got the best fitness gifts of the season, from upmarket skis to meditation trainers (yes, it's a thing). And if you still want more, check out self-care products and services fitness pros swear by, the best fitness apps and streaming platforms, and the best new workout clothes and accessories.
Courtesy image
1. WHOOP 4.0
For the guy who loves his wearables, allow us to introduce you to his new favorite. The WHOOP strap is like a health and fitness coach on your wrist—tracking recovery, sleep, strain, and more. Membership includes a WHOOP 4.0 strap, access to a super in-depth app that helps users train smarter, and personalized intel and recommendations to optimize every facet of your well-being.
[from $16 a month for two-year membership; whoop.com]
Get it
2. EIGHT SLEEP Pod 3 Mattress
Billing itself as the world's first sleep fitness company geared toward fueling human potential through optimal sleep, this five-layer mattress certainly makes you feel like you've left the earth's ether for cloud nine. The supremely comfy smart mattress provides sleep and health tracking intel (sleep stages, sleep time, heart rate, and HRV, to name a few) on each side of the bed—and also offers individualized cooling and heating. You can even schedule personalized temperatures for each phase of the night. If the recipient already has a mattress he loves, try the Pod 3 Cover (from $1,945), which fits on top of mattresses.
[from $2,595; eightsleep.com]
Get it
3. Oko Living Herbal Dyed Yoga Mat
Yes, it's a lot of money for a yoga mat, but he'll wonder how he ever vinyasa-d without it. It has a soft, woven feel—thanks to being hand-loomed with GOTS-certified cotton. We especially like that this mat stands up well to heat and its rope-like ribbing keeps your hands and feet from slipping during workouts.
[from $174; okoliving.com]
Get it
4. ANJI MTX Platform
The Anji MTX Platform is a new home workout surface that's three-tiered construction makes any surface ideal for breaking a sweat. The shock-, impact-, and tear-resistant gym flooring is built to last while the molded resin core gives equipment (like an exercise bike or weight bench) excellent stability on carpet or hard flooring. Available in 10 different dimensions, the rubberized bottom surface makes the platform slip-resistant, and the "rock and lock" system makes setup fast and easy.
[from $300; anjimtx.com]
Get it
Courtesy image
5. FORME Smart Gym
For another smart mirror home gym option, our vote is this sleek 43-inch ultra-high-definition (UHD) 4K touchscreen mirror display for the home studio designed by Yves Behar. With Live 1:1 personal training (first month starts at $49 through November 28, then from $399 a month) he'll get a dedicated coach to meet with live each week, weekly workout plans, and unlimited access to a library of on-demand classes across boxing, yoga, barre, running, meditation, HIIT, and more.
[from $2,495; formelife.com]
Get it
6. Forme Core Tee
The Forme Core Tee is not any average tee shirt—and you'd hope not for $168. Rather, the Core Tee is an FDA-registered posture corrector wearable that is said to instantly correct spine alignment, improve balance, and reduce back pain associated with spinal disorders. With dual layers of patented technology that engages muscle memory to correct and train your posture embedded in the fabric, the shirt is sure to become his new obsession. Pair it with the Pro Short ($98) to round out the gift and correct his hip and lower back posture.
[$168: forme.science]
Get it
7. Viome Full Body Intelligence™ Test
Viome's clinically-backed gut and oral microbiome and cellular health test will help a man in your inner circle optimize his health with insights and nutrition recommendations custom-tailored to enhance his digestion, immunity, cardiovascular health, mental health, internal aging, and more. Once his stool, blood, and saliva samples are analyzed, he'll be able to access his health scores in a mobile app which includes a list of foods to enjoy, limit, and avoid, along with supplements to consider with vitamins, food extracts, minerals, prebiotics, postbiotics, and more based on his results.
[$349; amazon.com]
Get it
8. Ōura Ring Gen3
If a fitness tracker or strap just isn't for him, a more discreet ring may be his ticket to wearable nirvana. Ōura comes in two styles and five finishes and is a beast of a fitness tool, providing the wearer with daily sleep, readiness, and activity scores along with in-depth sleep analysis every morning, personalized health insights and recommendations, live and accurate heart rate monitoring, and skin temperature readings which can help detect early sickness. It's also lighter than a conventional ring, durable, and water-resistant. Ōura distinguishes itself from other trackers by tracking everything from running and cycling to other movement forms like housework or gardening (which require a sensitive accelerometer). And in addition to logging workouts on the Ōura app, users can integrate the app with Strava, Apple Health, and Google Fit.
[from $299 plus one month free membership with purchase followed by $6 a month; ouraring.com]
Get it
9.  Smartwool Men's Intraknit Merino Fleece Full Zip
Please let him retire that smelly, raggedy gym hoodie for good. This smartly designed sweatshirt from Smartwool's Intraknit™ collection is created to facilitate movement and comfort during high-performance or leisure activities in cooler weather. Other neat features: Mesh ventilation under the arms to stay dry, insulating terry loops to help you stay warm as needed, two zippered pockets for stashing his keys, wallet, and phone, and abrasion protection on the sleeves.
[$240; smartwool.com]
Get it
10. Mache Homi Tube
Part decor piece, part practical storage vessel, keep his bachelor pad or home looking spiffy with this luxury storage tube for his yoga mat and/or foam roller. Available in a variety of patterns and designs, each tube is handcrafted in the USA with non-toxic, biodegradable materials. Our top picks? Plank Homi Tube in Grey ($120) and Beachy Homi Tube ($100).
[from $100; heymache.com]
Get it
11.  Ultimate Performance UP On Demand
There are a lot of fitness apps out there—here's one that actually works. Released in October 2022, UP on Demand offers training at all levels from beginner to advanced, with a no-frills, 18-week strength and conditioning program. Thanks to an extensive video library, he can make sure he nails his form, and since strong and svelte celebs like Glen Powell (Top Gun: Maverick), Gemma Atkinson (Hollyoaks), and Jonathan Bailey (Bridgerton), use the program you can rest assured it's the real deal.
[$40 a year; ultimateperformance.com]
Get it
12. LUCY Smart Cap
For the guy who is all about staying hydrated on the go (or perhaps needs a friendly nudge to do so), this smart water bottle cap pairs with the "waterdrop Hydration App" and is quite the gadget. The innovative cap uses UV-C purification function to banish up to 99.9999% of potential germs in drinking water, tracks drinking progress, and gives him regular reminders to say bottoms up to more water.
[$129; waterdrop.com]
Get it
13. Aquasana Clean Water Machine
Back on the H2O beat, this 2022 release reads more Nespresso machine than water filter, but is a highly practical solution to ensuring he's drinking filtered water—since we all know how key those eight-plus glasses a day is for supporting overall health. It's a breeze to use: Just plug it in an outlet and this countertop appliance will filter 77 contaminants from tap water at the push of a button. Filtering 15 times more contaminants and five times faster than a Brita pitcher, it's a win for the environment too, replacing the equivalent of up to 2,200 plastic bottles of water every six months.
[$200; amazon.com]
Get it
14. Reform RX
Dubbed the "Porsche of Pilates," this product is a beast of a digitally connected Pilates reformer. The pilates reformer lets him train with top instructors from the comfort of his home with a library of live and on-demand classes. As he builds strength, flexibility, and cardiovascular fitness, he'll have you to thank—and biometric data junkies will rejoice in real-time feedback on his movements and stats on calories burned, heart rate, and total output.
[$4,995 plus $39 a month membership; reformrx.com]
Get it
15. LEKI UltraTrail FX.One Superlite Trail Running Poles
Weighing under 5 ounces, these, well, "superlite" trail running poles are great for the fella who picked up trail running in the past few years and could use a pole upgrade. The poles offer the Trail Shark grip-strap system for superb hand-to-pole power transfer and the push-button release functionality lets you open the poles up in a jiffy or collapse them into three sections for easy portability.
[$220; amazon.com]
Get it
16. OMRON Healthcare HeartGuide
Yep, it's here. The first wearable blood pressure monitor in the form of a wristwatch. The FDA registered medical device uses an inflatable oscillometric blood pressure cuff (just like at the doc's office) to ensure accurate readings. He'll also be able to track his daily activity (including steps, distance, and calories burned), pulse rate, and sleep quality, and receive texts, calls and email notifications on the go as he crushes his daily steps goal.
[$499; omronhealthcare.com]
Get it
17.  Element Case Black Ops AirPods Case
Dating or married to an audiophile who is forever paranoid he'll break his AirPods? This case will keep his beloved buds safe and sound at the gym, thanks to a host of military-grade specs. The rugged-looking case also has latch-locking security and an anti-loss strap so he can keep his headphones tethered to his bag or other gear for security and convenience. Another nice perk? The case is designed to facilitate both wireless and cable charging.
[$50; amazon.com]
Get it
18. Ritual Essential for Men
Finding a high-quality multivitamin is no joke. No more. An excellent stocking stuffer for the health-focused dude, choose from Men 18+ (for those 18 years of age and older) or 50+ (for those who are 50 years old and beyond) and rest assured he's getting a multivitamin that's vegan, third-party tested, made with traceable ingredients, non-GMO, and contains no artificial colorants. To throw something extra in the mix, up his protein shake game with these vanilla-flavored plant-based protein powders, available in 18+ and 50+ from $27).
[from $20; amazon.com]
Get it
19. Dragon Alliance BURGEE LL H2O POLAR
If being in the great outdoors is his middle name, treat him to these ultra-durable shades that gesture H2O Floatable technology, scratch-resistant lenses, and hydrophobic/oleophobic lenses (to repel water/natural oil from fingers). These performance polarized sunglasses stay securely in place whether he's going for a run, long hike, or spin on his bike, and also happen to look pretty darn good, too.
[$209; dragonalliance.com]
Get it
20. Aventon Aventure eBike
Let this be the year his eBike wishes come true. Specifically, with the stellar Aventure model from Aventon that comes in three colors and sizes, and can travel at speeds of up to 29 mph with a 19-mile range on pedal assist and up to 20 mph with a 27-mile range and no pedaling on throttle. Thanks to meeting the IPX4 water-resistant standard, he can even ride or park this eBike in the rain without fretting. Bonus: 4-inch fat tires mean a wonderfully smooth ride.
[from $1,699; aventon.com]
Get it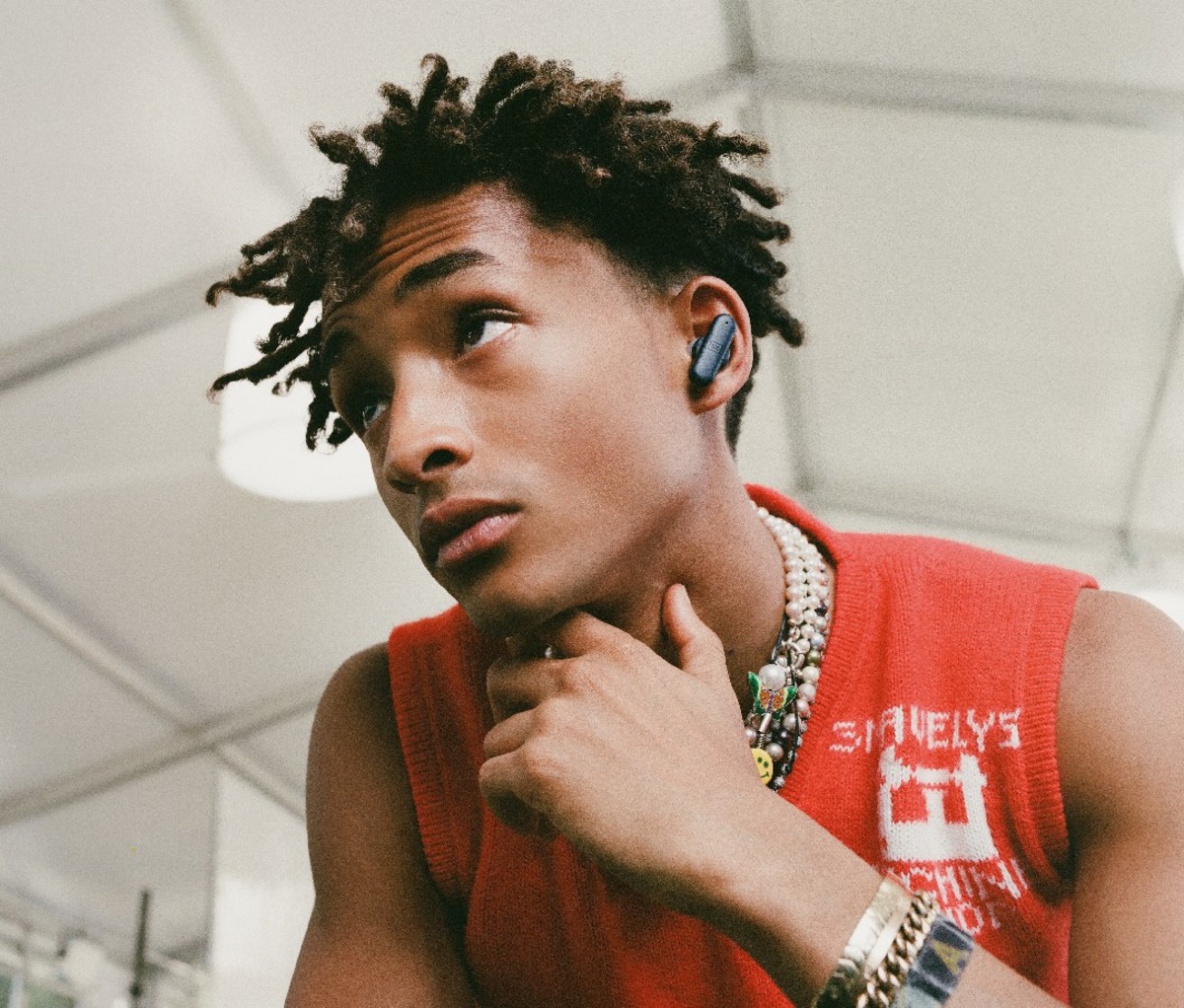 21. Ultimate Ears UE FITS
Headphone workout snobs will find a soul mate in these high-performance wireless earbuds that mold to each user's ears in under a minute. That's right, no more chasing earbuds off the weight room floor after a set of squats. They also feature a long-lasting charge and a sweat-resistant design.
[$199; ultimateears.com]
Get it
Courtesy image
22. Horizon Fitness 7.0 AT Horizon Treadmill
A high-quality treadmill for under $1,000? This is not a drill. The newly redesigned 7.0 AT Studio Treadmill makes for a gym-worthy walking or running experience. It integrates with popular fitness apps like Peloton, Zwift, Studio, and Nike Run Club. Unlike competitors, Horizon encourages you to jump into any app whenever you want, rather than be tied to just one. Or you can work out with no app at all. Imagine that.
[$999; horizonfitness.com]
Get it
Courtesy Image
23. Oura Ring Generation 3
If you're shopping for a minimalist, nab the Oura Ring. The tracker measures heart rate from a finger, as opposed to the wrist, to get a more accurate reading of vitals. It also frees up forearm real estate for a favorite watch. The lightweight titanium can take a beating; it's water resistant up to 100 meters, stays juiced for four to seven days, and is compatible with Apple Health and Google Fit. Choose among silver, black, stealth (matte black), and gold.
[$299 plus membership $5.99/month after 6 months free; ouraring.com]
Get it
Courtesy image
24. Hyperice Core
Got someone on your holiday list who's a seasoned meditator? Help them take their practice to the next level with this hand-held meditation trainer that brings the best of technology to this age-old practice. Dynamic vibrations guide through proper breathing techniques and biofeedback reports via ECG biosensors measure the heart and nervous system to gauge how taxed the body is. We recommend splurging for the Core Premium Bundle ($219), which includes a year of Premium app content with thousands of guided meditations, breath training, and calming soundscapes. (The Core only includes access to basic meditation content in the Core App).
[$179; hyperice.com]
Get it
Courtesy image
25. NordicTrack Vault
This at-home fitness mirror offers interactive training from top-notch instructors across strength training, HIIT, and yoga via the iFit platform (from $15 per month), which lets users virtually travel to classes in Jamaica, Alaska, Hawaii, and beyond. The Vault stands out thanks to its stylish design and roomy interior storage for dumbbells, kettlebells, and more accessories. We also dig the mirror's 360-degree rotation, letting the machine adapt to space restrictions and home-gym setups.
[Vault complete, $2,999, Vault Standalone, $1,999; nordictrack.com]
Get it
Courtesy image
26. Rheos Nautical Eyewear
These polarized sunglasses feature anti-scratch and anti-shatter lenses, nose pads for added grip, and a floating feature should someone go overboard—plus 100 percent UV protection. With a variety of designs available, there's something for everyone.
[from $55; rheosgear.com]
Get it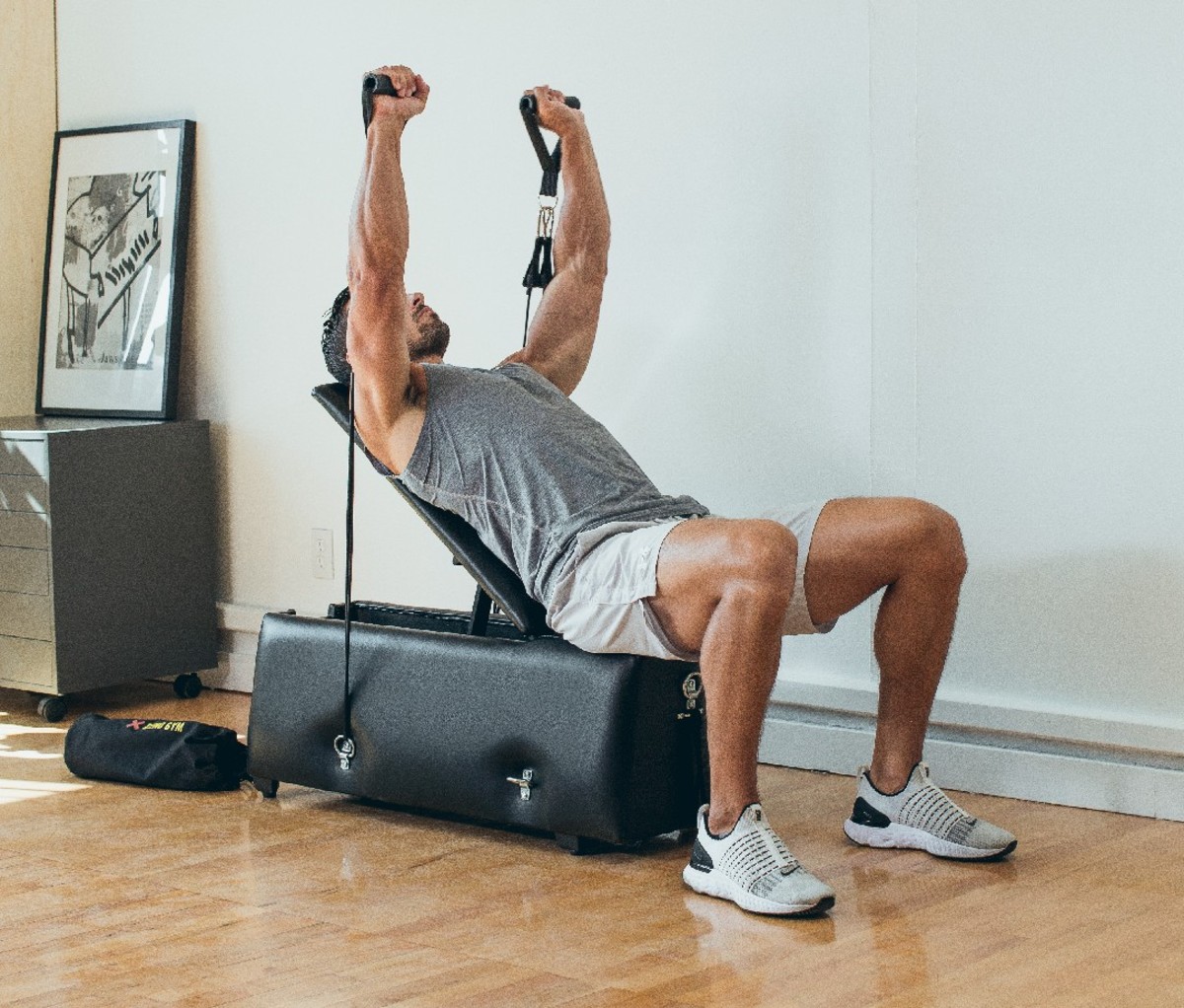 27. Zeno Gym Zeno Bench PRO
It's no surprise we named the Zeno Bench PRO the best overall adjustable weight bench. It's compact, lightweight, and constructed from high-grade density foam. The bench comes with three pairs of bands (50 pounds, 30 pounds, and 15 pounds), 6 D-Rings for resistant band attachments, two handles, two ankle straps, and an accessories bag. Whether someone's looking to get ripped or improve flexibility, working on this beast of a bench is bound to help anyone meet—and surpass—their fitness goals.
[$635; zenogym.com]
Get it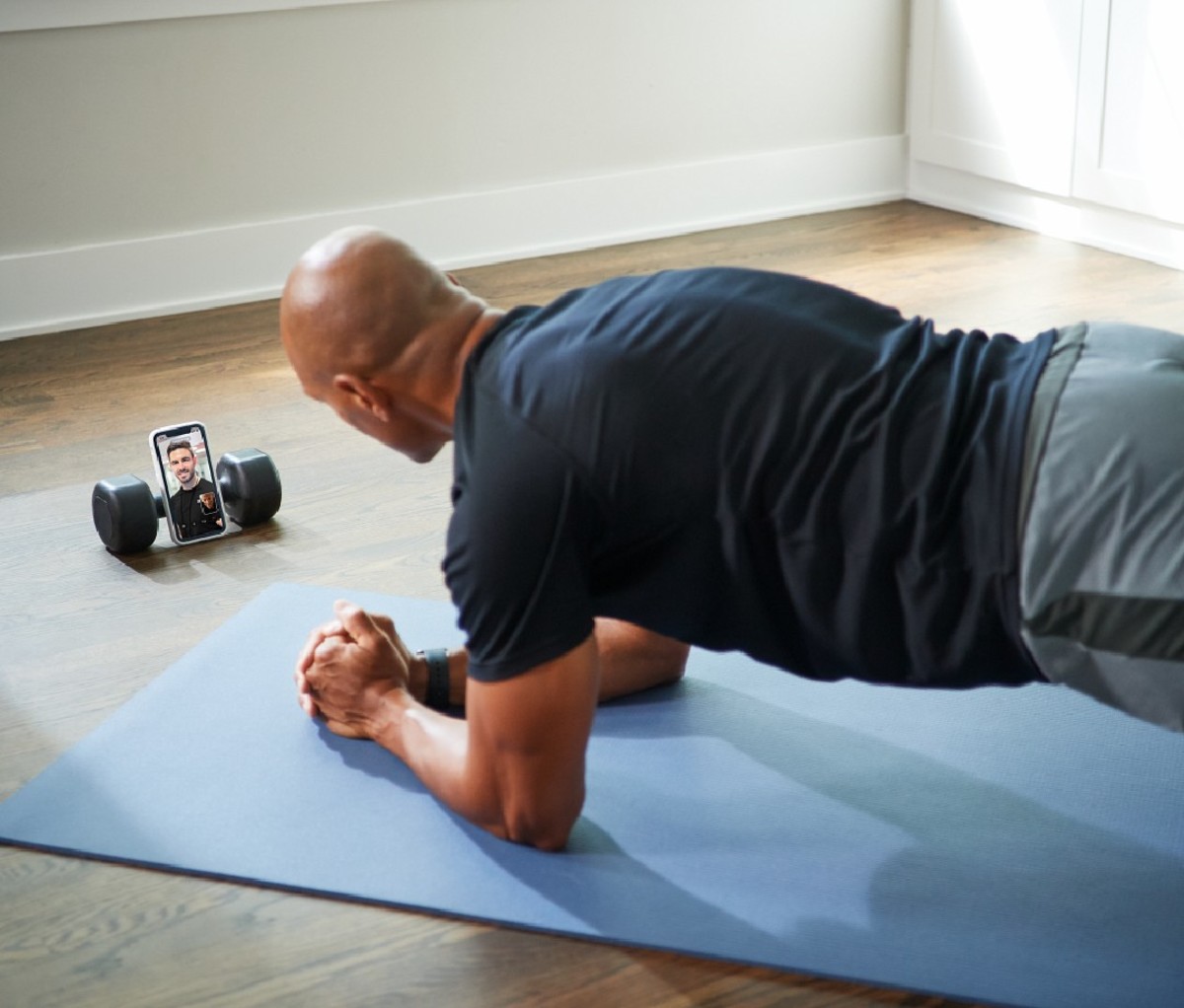 28. Life Time Digital
Life Time has more than 150 indoor/outdoor health clubs across North America, but amidst the pandemic, its digital offerings really took off, providing users with a first-rate selection of 1,000+ live streaming classes a week. Your yoga-loving dad or cycling-obsessed brother-in-law will love this digital fitness membership, and may even discover a new penchant for strength training via Upper RX and XTREME workout classes. On top of live-streamed classes, the app has on-demand classes, nutrition content, meditation tracks, and more. One-on-one training is also available for an additional fee.
[$15 per month; lifetime.life]
Get it
29. Hyperice Vyper 3
This vibrating roller features three speeds of vibration to energize and loosen up muscles pre-workout and help alleviate tension after. In short, it makes foam rolling enjoyable.
[$199; hyperice.com]
Get it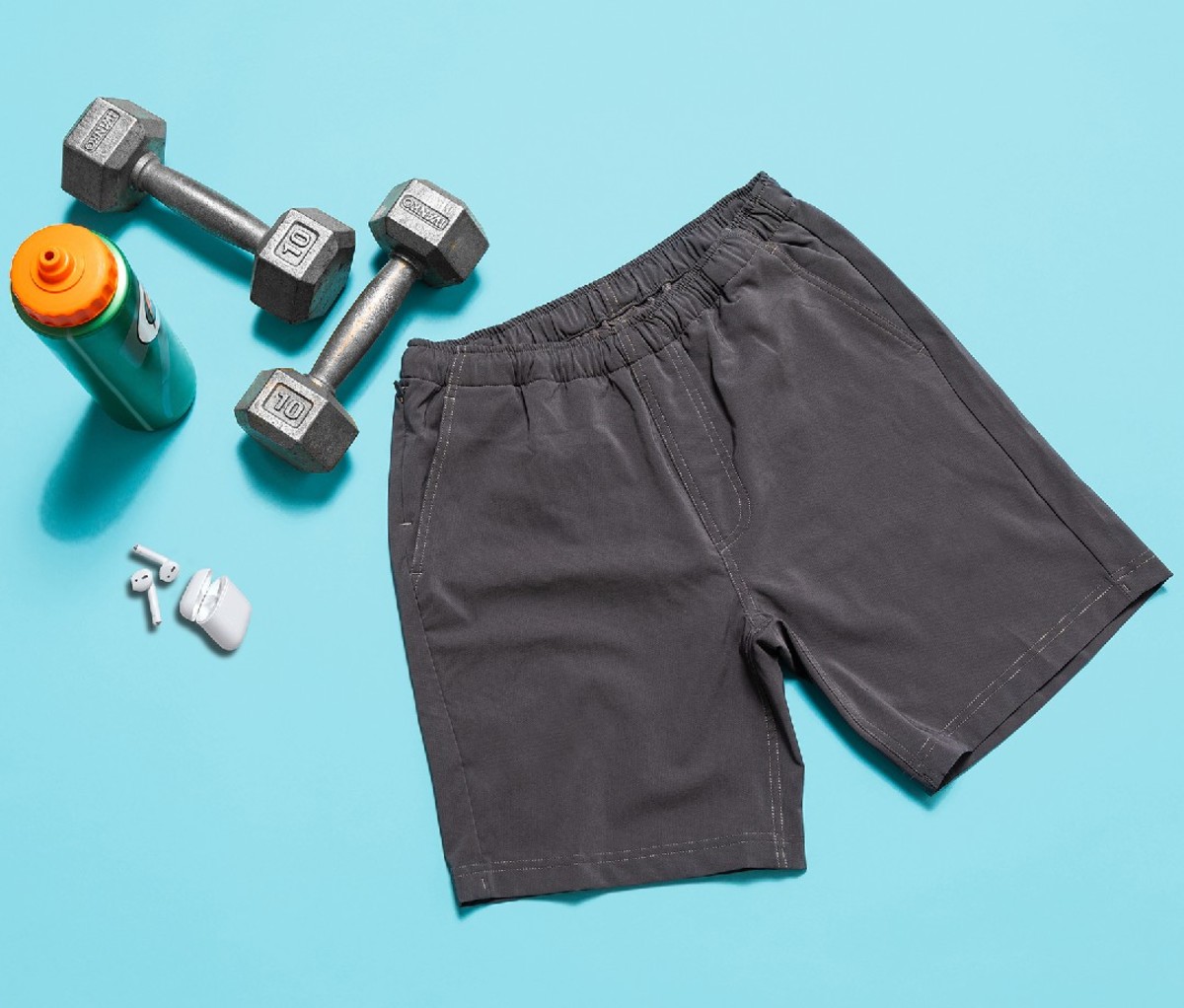 30. All Citizens The Contender Training Shorts
The training shorts to end all training shorts, these are designed with high-performance stretch fabric, pockets galore, and an eight-inch inseam. Choose from mid-weight or heavyweight material; they're durable, have great breathability, and don't look half-bad around town.
[$45; allcitizens.com]
Get it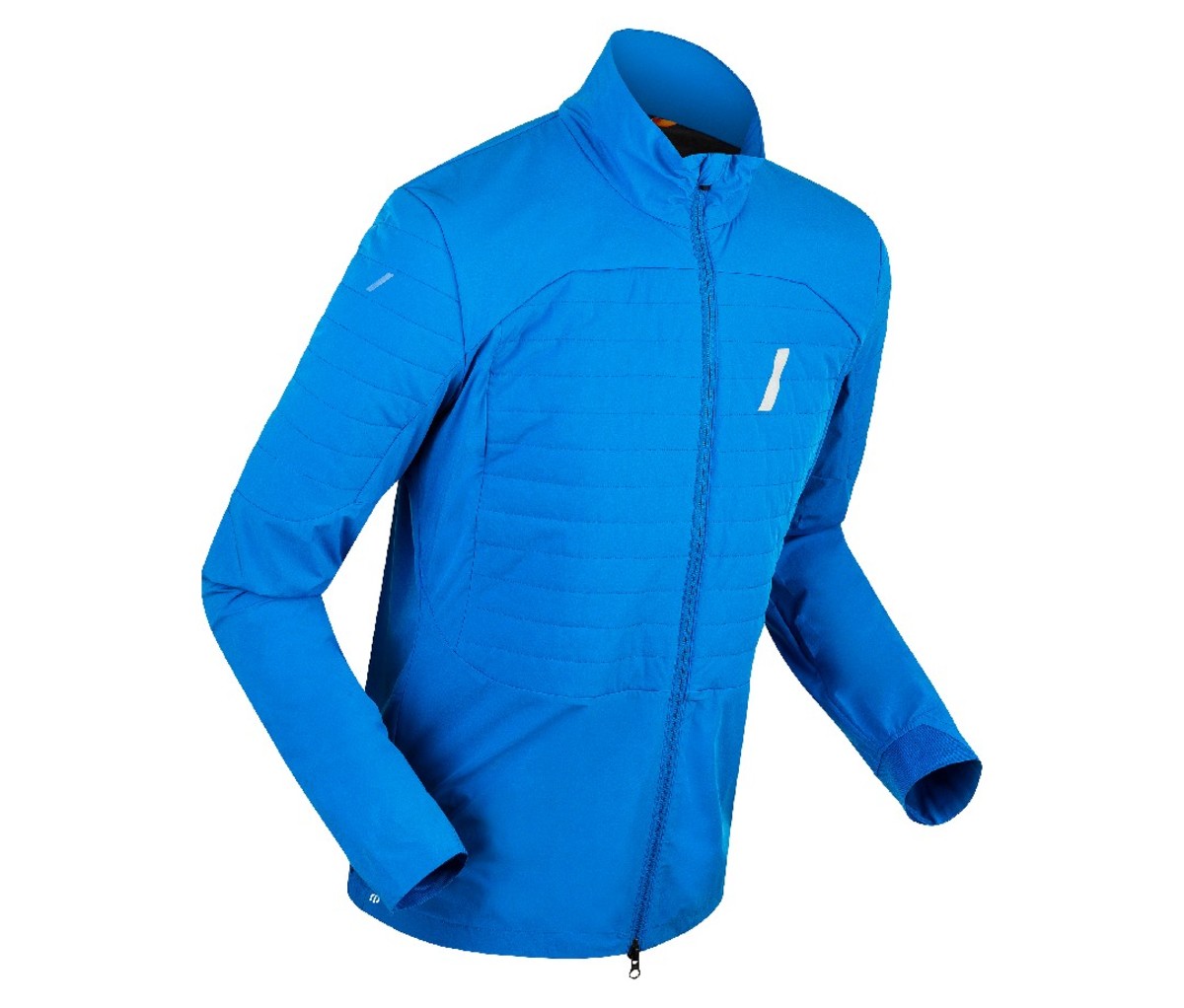 31. DAEHLIE Sportswear Winter Run 2.0 Jacket
When runners hit the pavement or trails this winter, they'll be grateful for the smartly placed padded panels with temperature-regulating technology, along with the two-way front zipper, zippered back pocket, and 360-degree reflective details for maximum visibility.
[$170; dahlie.com]
Get it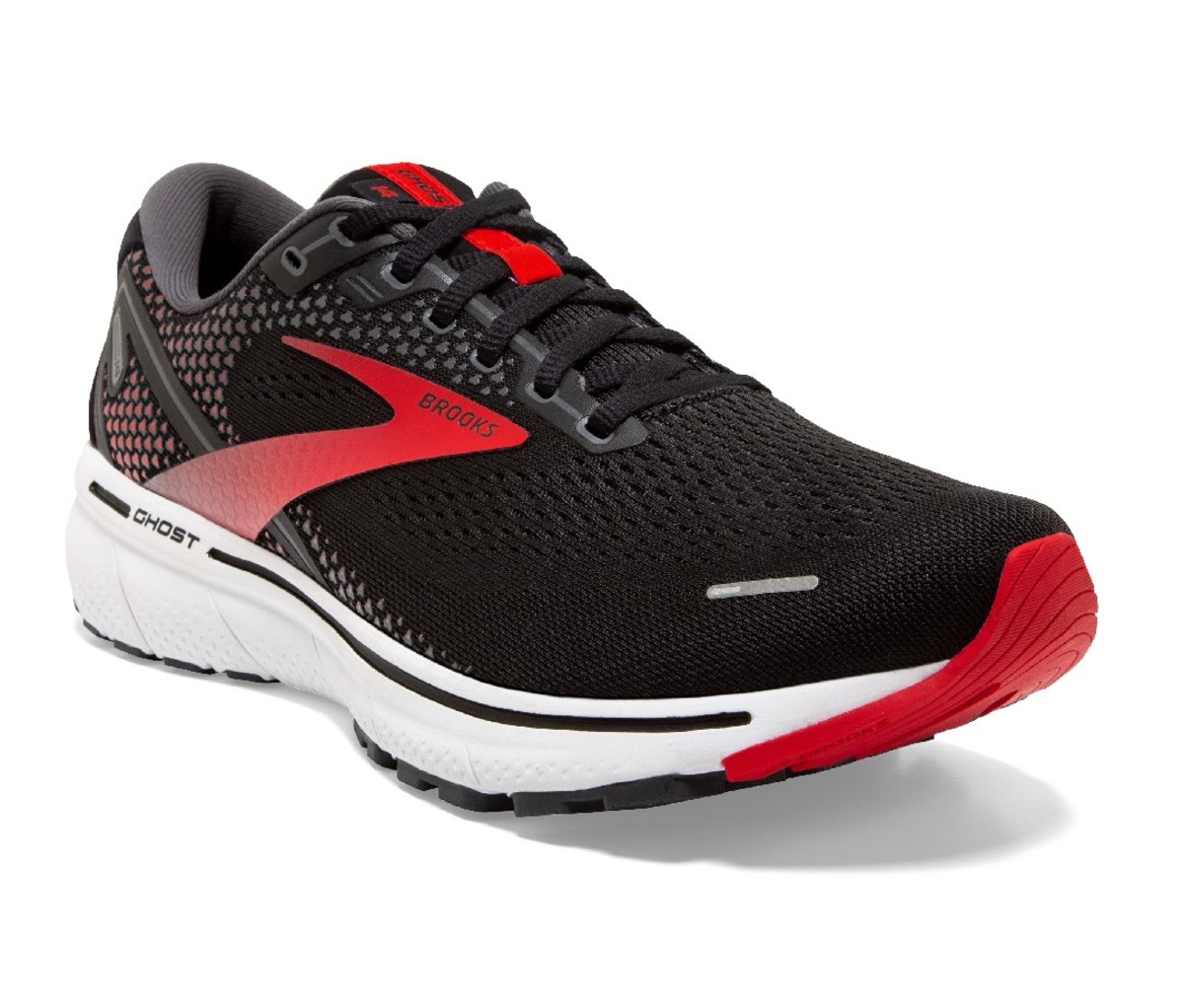 32. Brooks Ghost 14
These road-running shoes are the company's first carbon-neutral shoe and its highest-volume selling shoe, trusted by serious runners and amateur joggers alike. They're lightweight and available in a ton of colors and designs.
[$130; brooksrunning.com]
Get it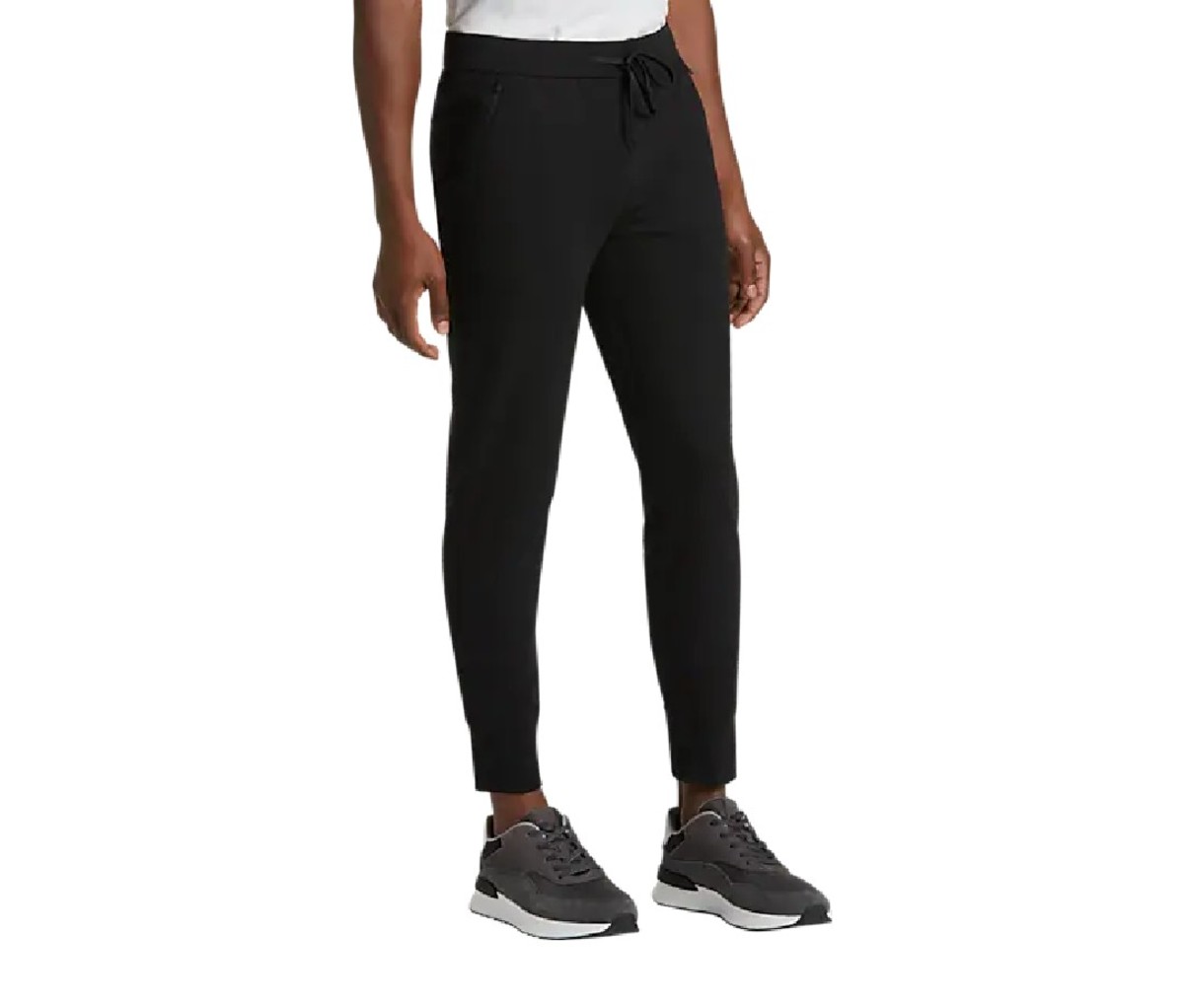 33. MSX by Michael Strahan Modern Fit Fleece Jogging Pants
Design-wise, they've got four-way stretch, zip-pockets, and reflective taping. Comfort-wise, they're a moisture-wicking dream. Buy an extra pair for yourself.
[$15; menswearhouse.com]
Get it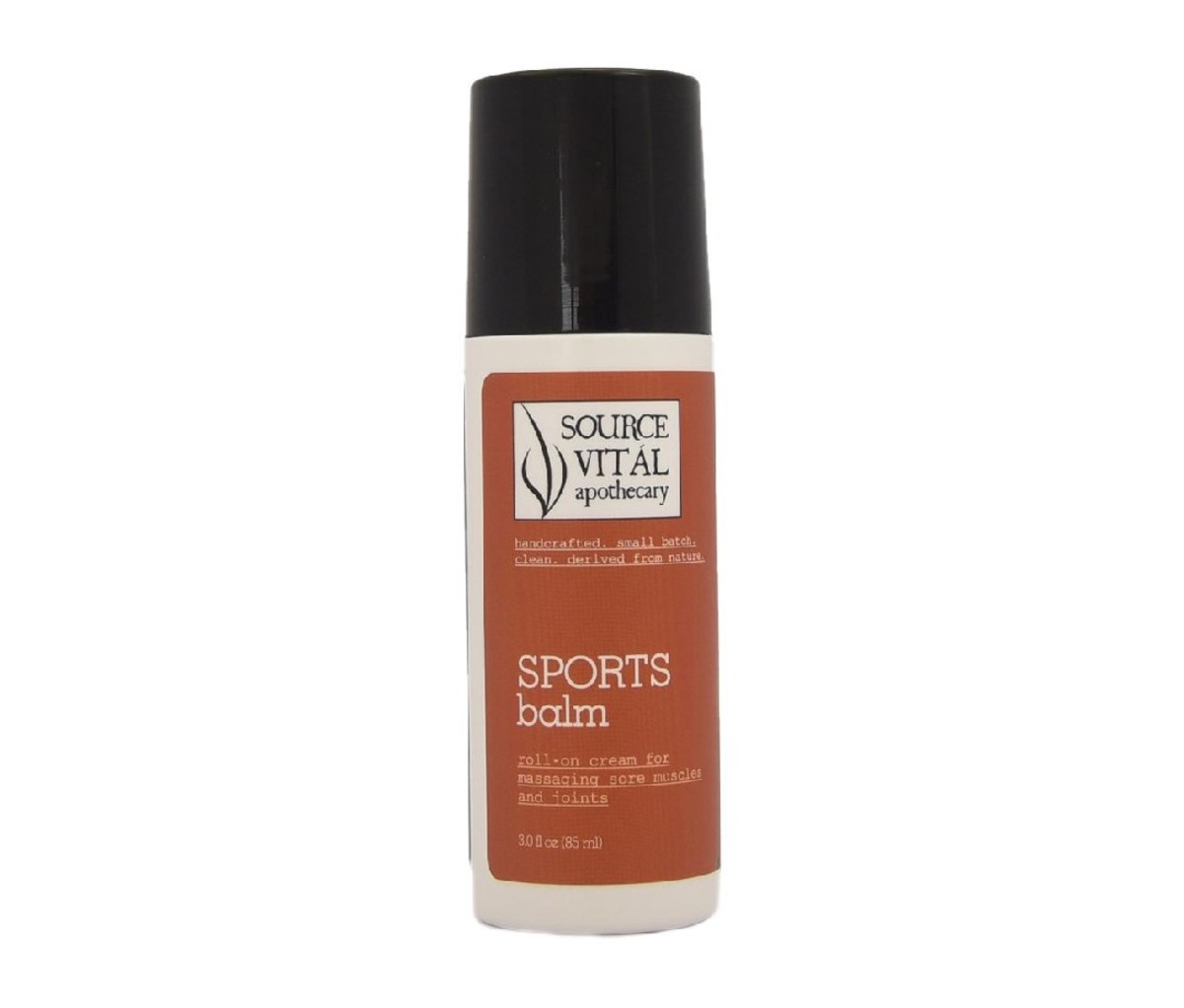 34. Source Vitál Sports Balm
Looking for a good stocking stuffer for the active set? This soothing cream is made with menthol, arnica, ginseng, and essential oils of eucalyptus, wintergreen, and peppermint. It brings sweet relief to sore muscles and joints.
[$13; sourcevital.com]
Get it
Courtesy image
35. SPRYNG Compression Wrap Pair
Recovery days are made better with these wireless compression wraps that may help alleviate aches, improve performance, and supercharge recovery. If nothing else, they feel amazing. The portable wraps can be thrown in a gym bag for use after a long ride or powered on at the office to alleviate Cubicle Syndrome.
[$200; spryngme.com]
Get it
Courtesy image
36. Veer Fitness Tyro Skipping Rope
This weighted jump rope delivers quite the whole-body workout, whether done for 15 minutes or a quick two-minute mini session to blow off steam. For something a little heavier, try the signature skipping rope ($35), though both jump ropes are under a pound.
[$25; veerfitness.com]
Get it
Courtesy image
37. Bomber Gunpowder 95 Mountain Range Skis
Skiers will swoon for these beautifully crafted skis made with a lightweight Paulownia wood core, boasting premium stability and style. Great for fresh snow and backcountry terrain, you'll be hard-pressed to find a comfier, better-constructed pair of skis.
[$1,900; bomberski.com]
Get it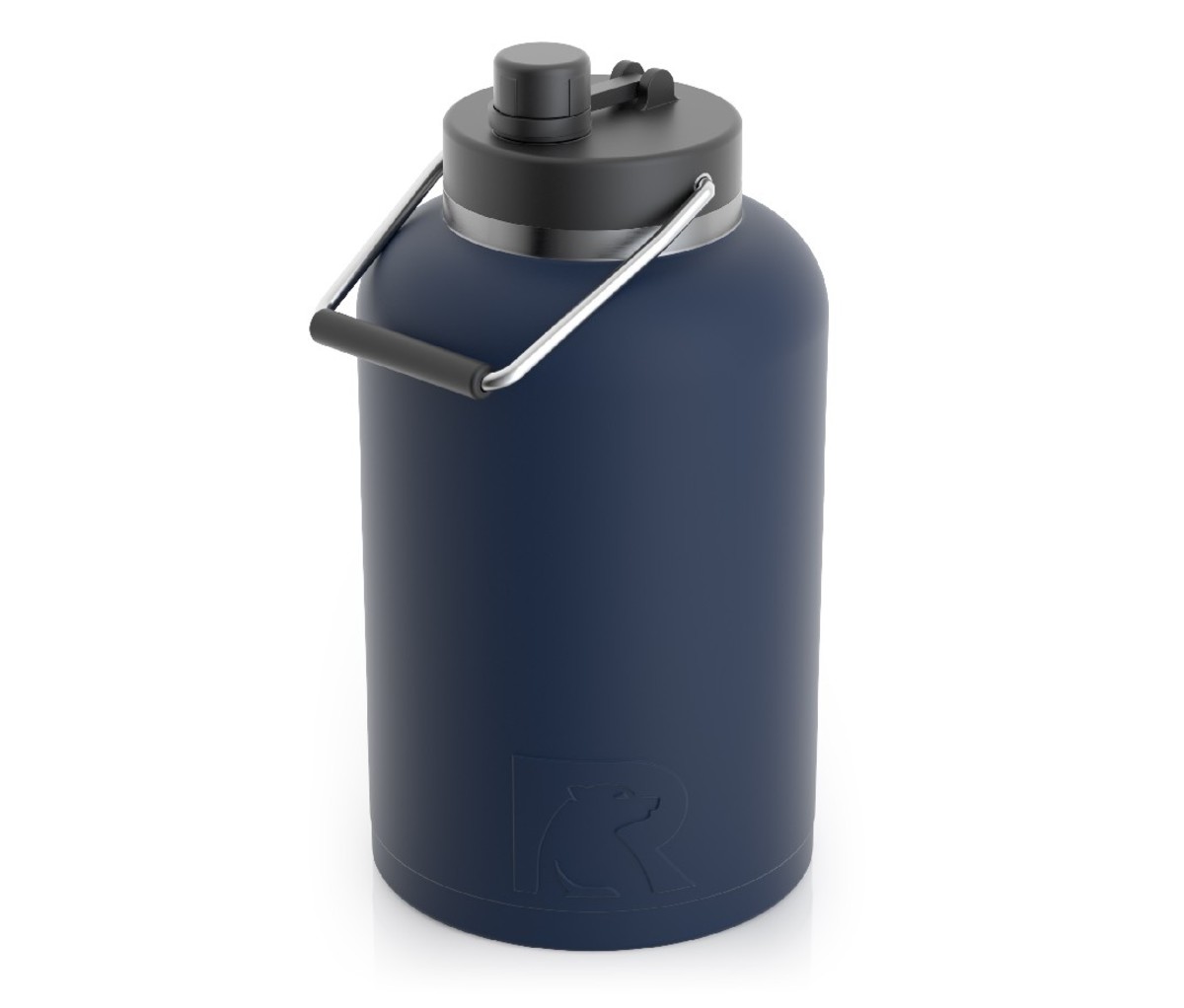 38. RTIC Half-Gallon or Gallon Jug
Stainless steel, double-wall, vacuum-insulated water bottles are the best. Keeping water or an electrolyte-infused beverage cold for hours (or a hot drink hot), these jugs are also easy to fill, drink from, and clean, thanks to an extra-wide mouthpiece.
[from $35; rticoutdoors.com]
Get it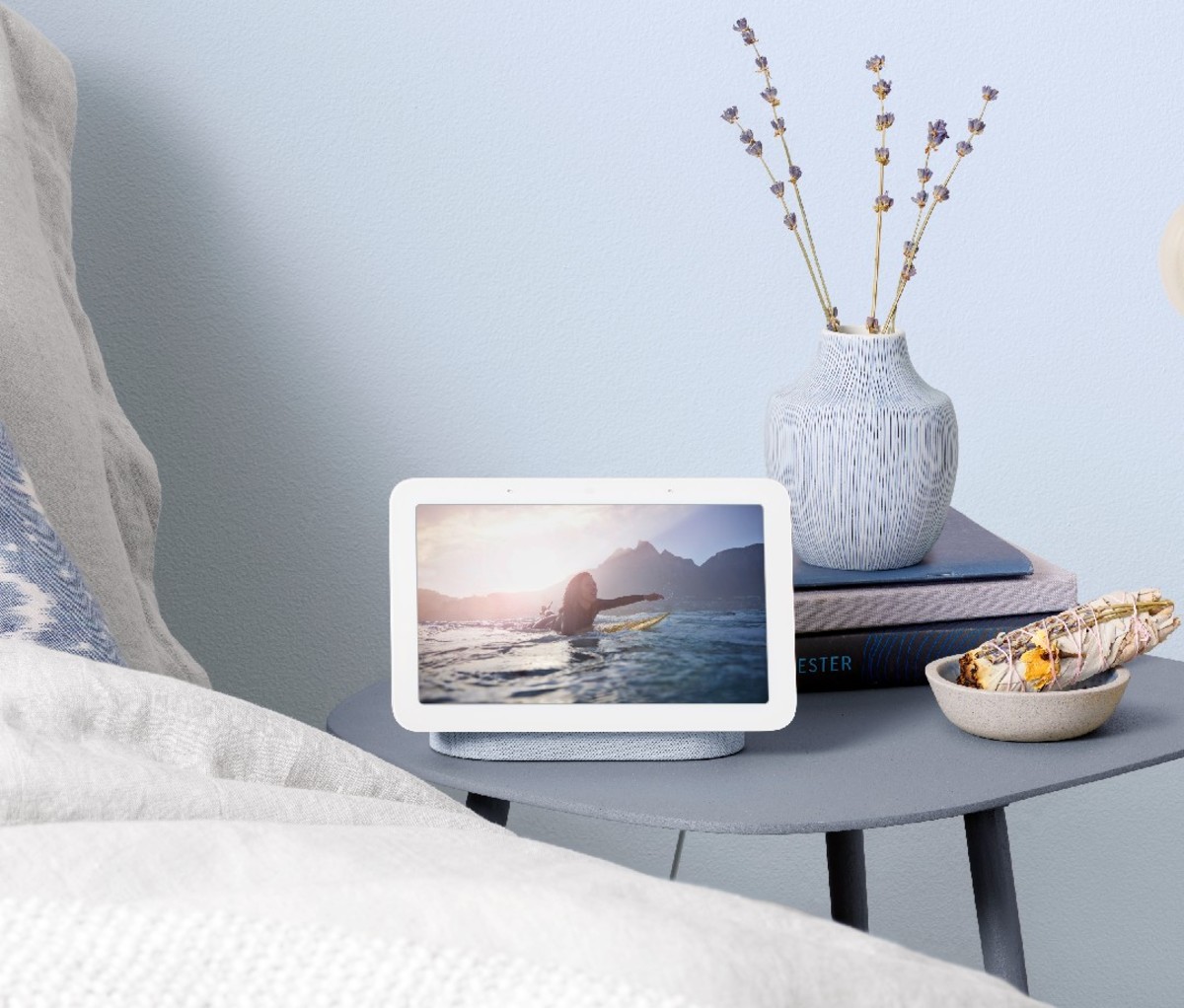 39. Nest Hub with Sleep Sensing
Sleep is essential as ever for overall well-being and athletic performance. On this handy smart home device, the user can receive daily sleep recaps, including disturbances, bedroom temperature changes, and length of sleep. Over time, they'll receive personalized insights and recommendations based on sleep patterns.
[$50; store.google.com]
Get it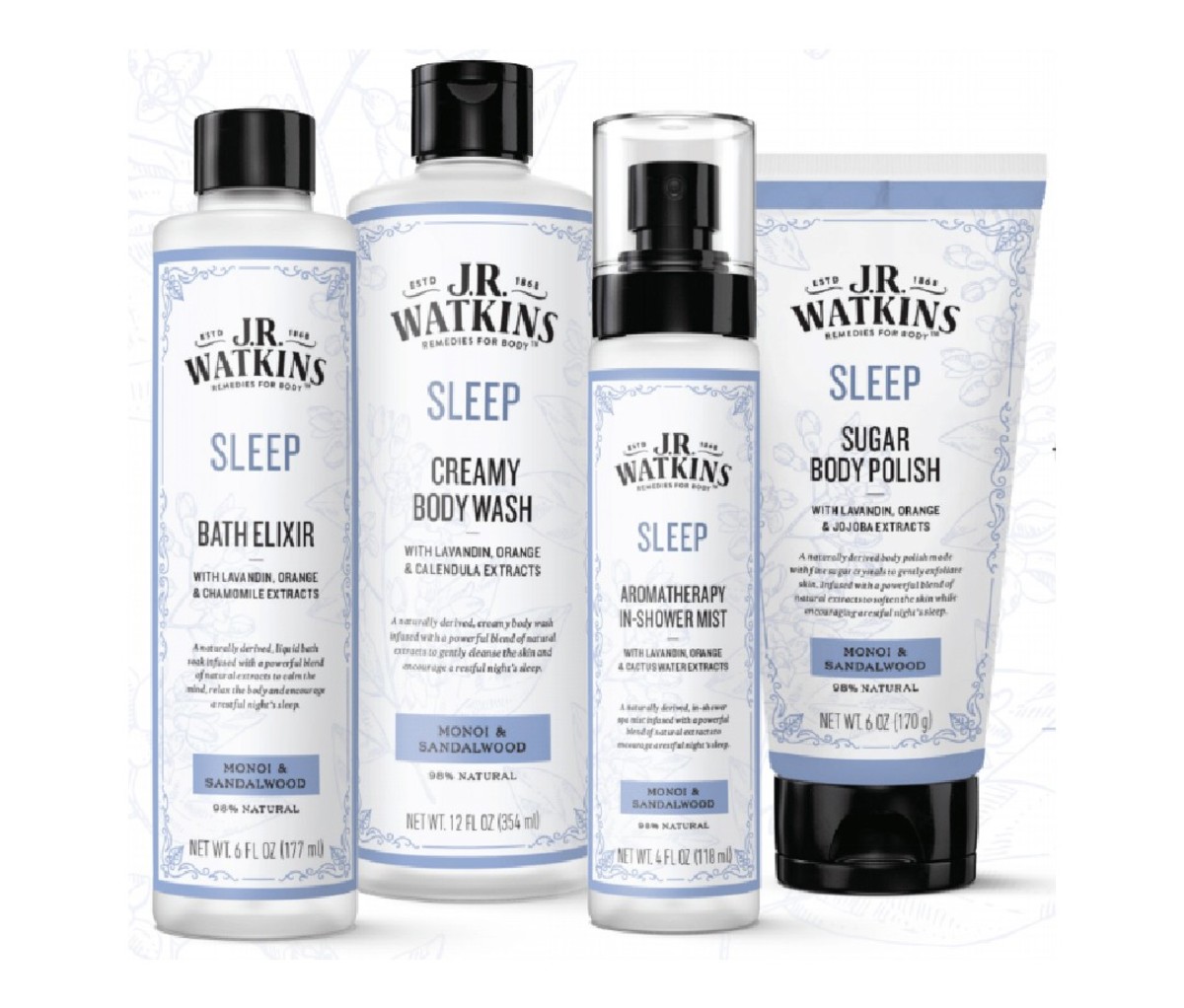 40. J.R. Watkins SLEEP Bath Regimen
This collection of bath and body products is designed for winding down. It has ingredients like lavandin, calendula extract, and jojoba extract for a spa-like bath experience. Each set includes a bath elixir, creamy body wash, aromatherapy mist, and sugar body polish. Throw in the SLEEP Aromatherapy Tablets ($15) and an extra bottle of the wildly addictive, soul-soothing SLEEP Aromatherapy In-Shower Mist ($15) if you're feeling generous.
[$60; jrwatkins.com]
Get it
For access to exclusive gear videos, celebrity interviews, and more, subscribe on YouTube!