Gear
Best Fitness Gifts for Men 2021
Your college roommate's a burgeoning powerlifter. Your boss doesn't shut up about running. And your brother's looking at a full wellness-minded lifestyle overhaul this year. When it comes to fitness gifts for men, there are loads of fun and functional ways to splurge this holiday season.
Whether you're shopping for yourself or a loved one, we've got the best fitness gifts of the season, from upmarket skis to meditation trainers (yes, it's a thing). And if you still want more, check out self-care products and services fitness pros swear by, the best fitness apps and streaming platforms, and the best new workout clothes and accessories.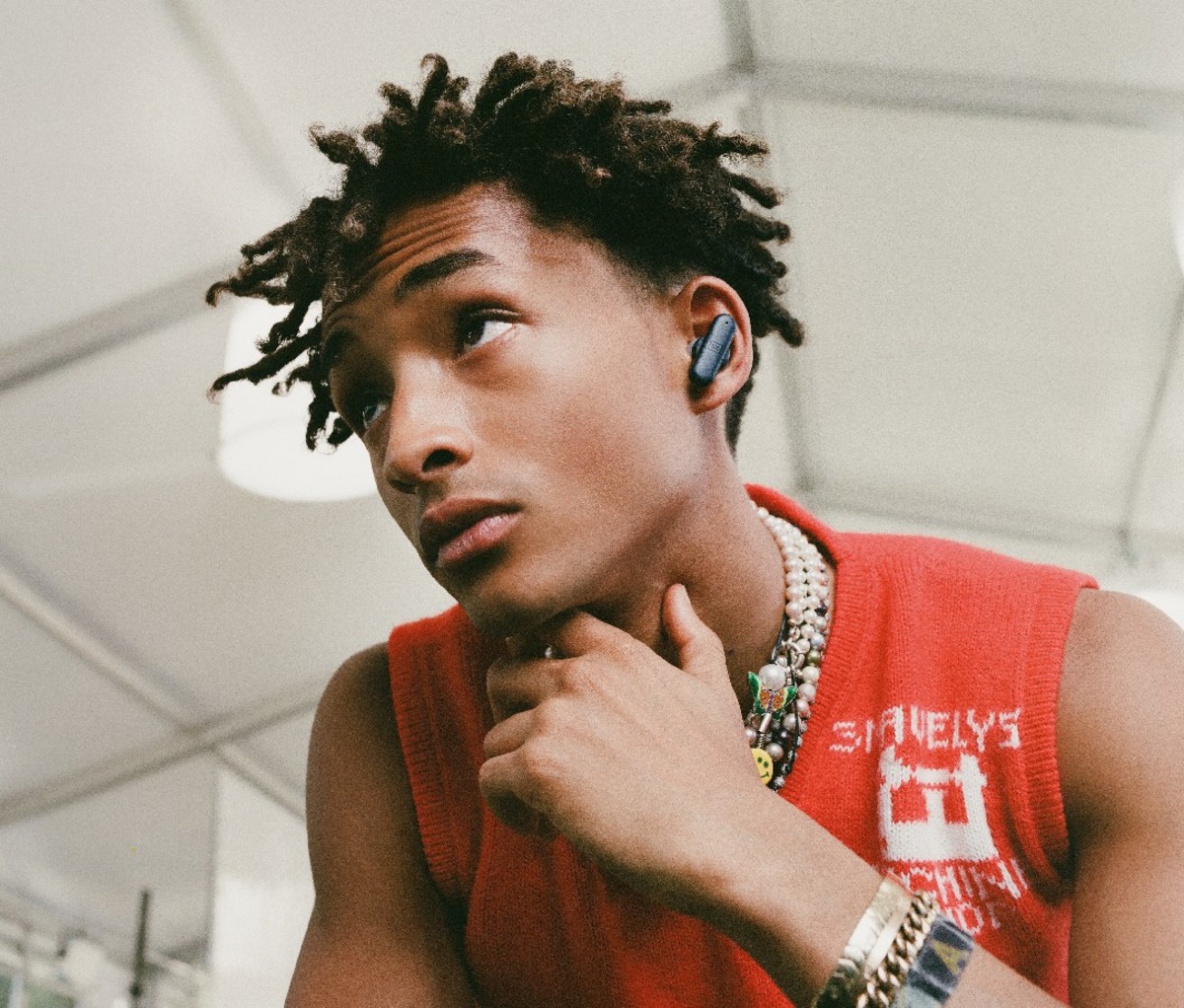 1. Ultimate Ears UE FITS
Headphone workout snobs will find a soulmate in these high-performance wireless earbuds that mold to each user's ears in under a minute (read: no more chasing earbuds off the weight room floor after a set of squats). They also feature a long-lasting charge and a sweat-resistant design.
[$199; ultimateears.com]
Get it
Courtesy image
2. Horizon Fitness 7.0 AT Horizon Treadmill
A high-quality treadmill for under $1,000? This is not a drill. The newly redesigned 7.0AT Studio Treadmill makes for a gym-worthy walking or running experience. It integrates with popular fitness apps like Peloton, Zwift, Studio, and Nike Run Club. Unlike competitors, Horizon encourages you to jump into any app whenever you want, rather than be tied to just one. Or, you can work out with no app at all. Imagine that.
[$999; horizonfitness.com]
Get it
Courtesy Image
3. Oura Ring Generation 3
If you're shopping for a minimalist, nab the Oura Ring. The tracker measures heart rate from a finger, as opposed to the wrist, to get a more accurate reading of vitals (it also frees up forearm real estate for a favorite watch). The lightweight titanium can take a beating; it's water resistant up to 100 meters, stays juiced for four to seven days, and is compatible with Apple Health and Google Fit. Choose among silver, black, stealth (matte black), and gold.
[$299 plus membership $5.99/month after 6 months free; ouraring.com]
Get it
Courtesy image
4. Hyperice Core
Got someone on your holiday list who's a seasoned meditator? Help them take their practice to the next level with this hand-held meditation trainer that brings the best of technology to this age-old practice. Dynamic vibrations guide through proper breathing techniques and biofeedback reports via ECG biosensors measure the heart and nervous system to gauge how taxed the body is. We recommend splurging for the Core Premium Bundle ($219), which includes a year of Premium app content with thousands of guided meditations, breath training, and calming soundscapes. (The Core only includes access to basic meditation content in the Core App).
[$179; hyperice.com]
Get it
Courtesy image
5. NordicTrack Vault
This at-home fitness mirror offers interactive training from top-notch instructors across strength training, HIIT, and yoga via the iFit platform (from $15 per month), which lets users virtually travel to classes in Jamaica, Alaska, Hawaii, and beyond. The Vault stands out thanks to its stylish design and roomy interior storage for dumbbells, kettlebells, and more accessories. We also dig the mirror's 360-degree rotation, letting the machine adapt to space restrictions and home-gym setups.
[Vault complete, $2,999, Vault Standalone, $1,999; nordictrack.com]
Get it
Courtesy image
6. Rheos Nautical Eyewear
These polarized sunglasses feature anti-scratch and anti-shatter lenses, nose pads for added grip, and a floating feature should someone go overboard—plus 100 percent UV protection. With a variety of designs available, there's something for everyone.
[from $55; rheosgear.com]
Get it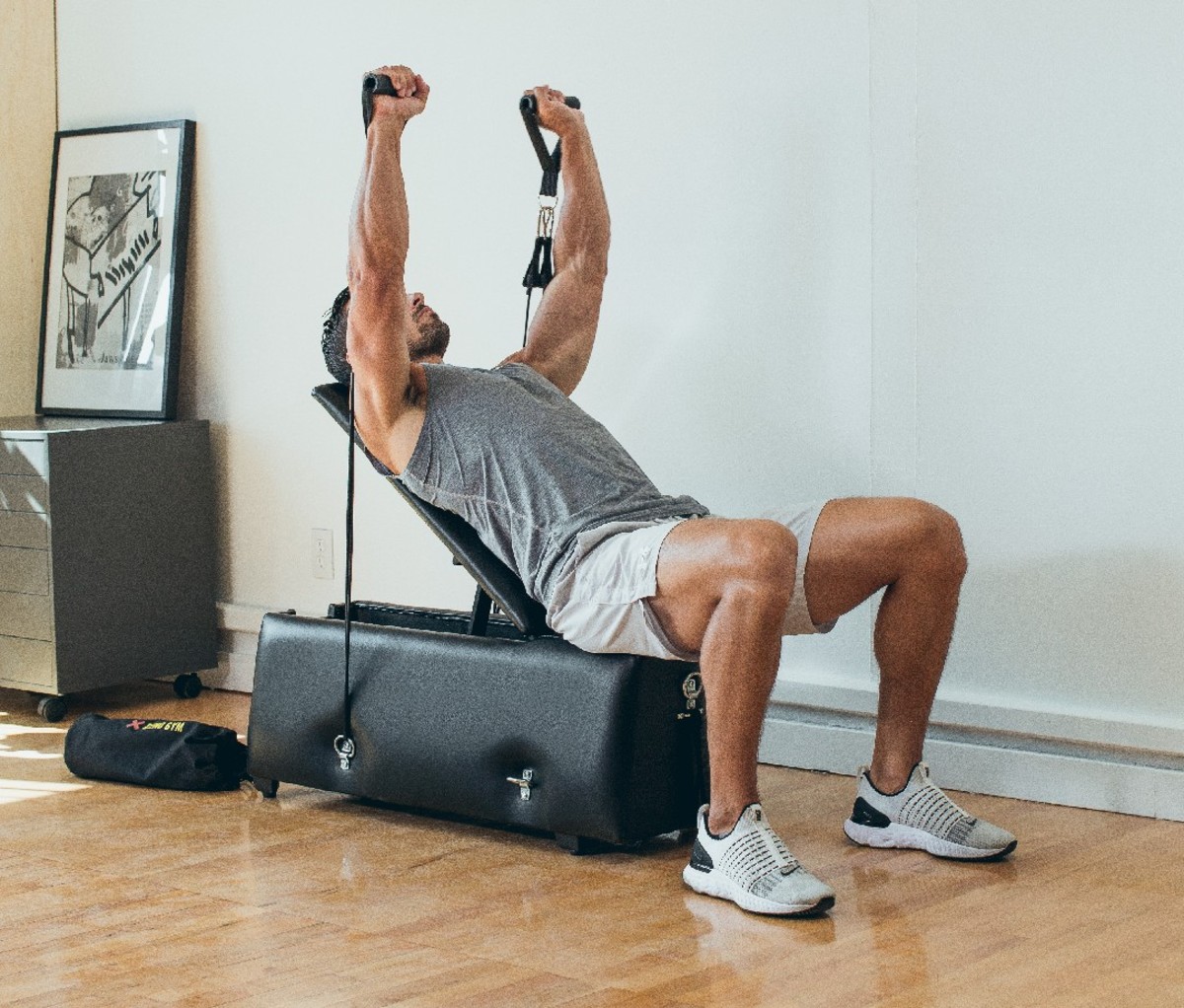 7. Zeno Gym Zeno Bench PRO
It's no surprise we named the Zeno Bench PRO the best overall adjustable weight bench. It's compact, lightweight, and constructed from high-grade density foam. The bench comes with three pairs of bands (50 pounds, 30 pounds, and 15 pounds), 6 D-Rings for resistant band attachments, two handles, two ankle straps, and an accessories bag. Whether someone's looking to get ripped or improve flexibility, working on this beast of a bench is bound to help anyone meet—and surpass—their fitness goals.
[$635; zenogym.com]
Get it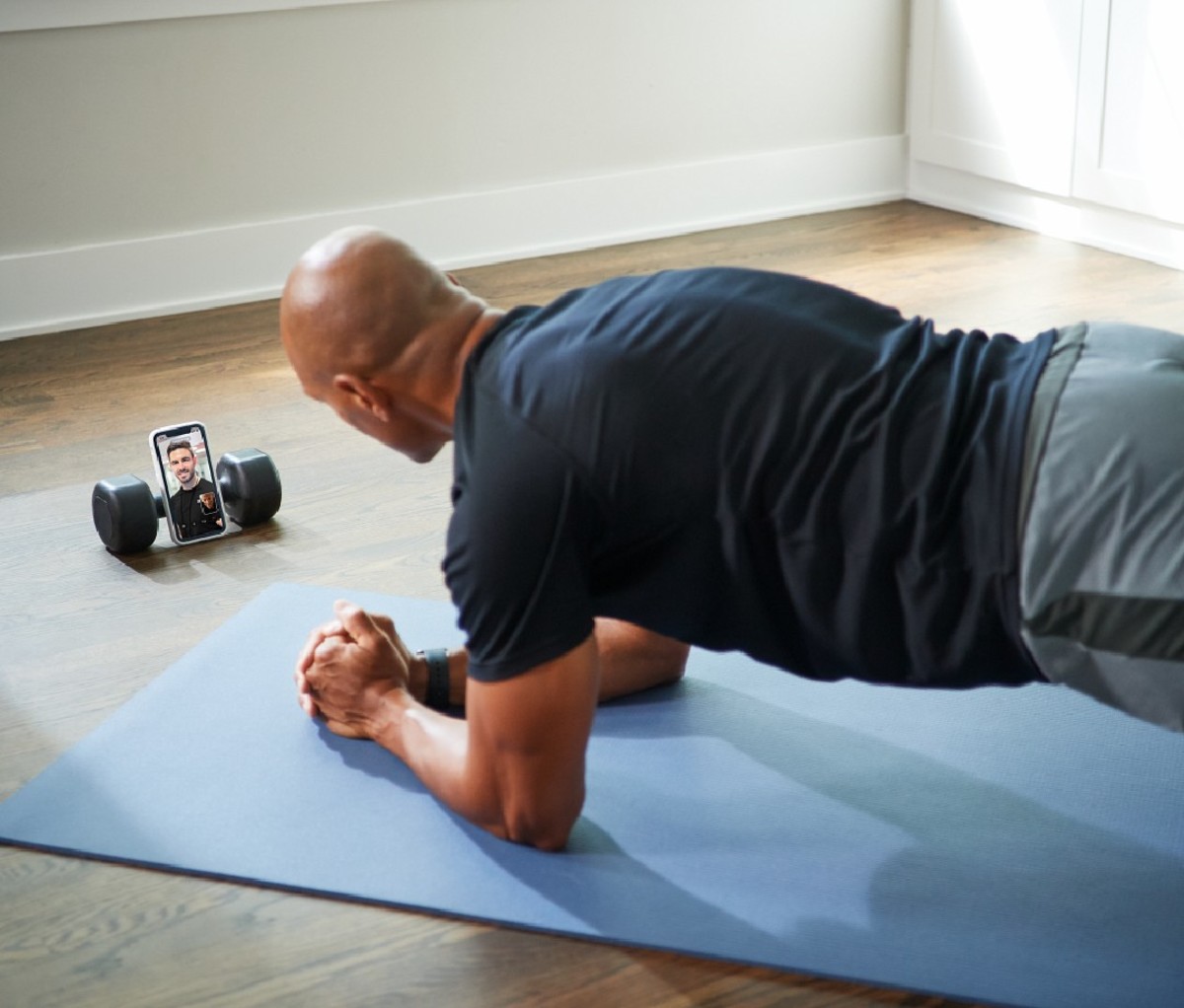 8. Life Time Digital
Life Time has more than 150 indoor/outdoor health clubs across North America, but amidst the pandemic, its digital offerings really took off, providing users with a first-rate selection of 1,000+ live streaming classes a week. Your yoga-loving dad or cycling-obsessed brother-in-law will love this digital fitness membership, and may even discover a new penchant for strength training via Upper RX and XTREME workout classes. P.S. On top of live-streamed classes, the app has on-demand classes, nutrition content, meditation tracks, and more. One on one training is also available for an additional fee.
[$15 per month; lifetime.life]
Get it
9. Hyperice Vyper 3
This vibrating roller features three speeds of vibration to energize and loosen up muscles pre-workout and help alleviate tension after. In short: It makes foam rolling enjoyable.
[$199; hyperice.com]
Get it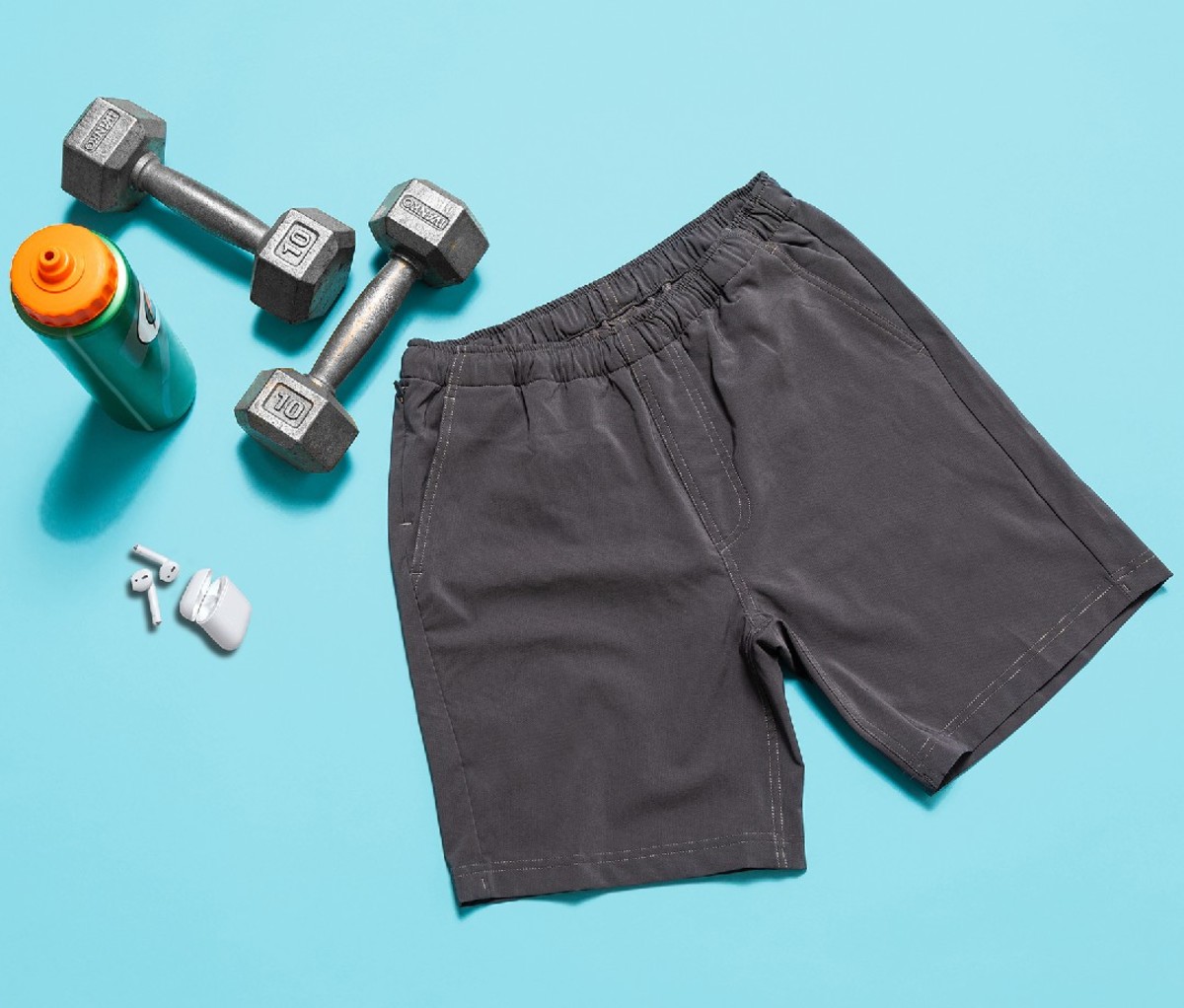 10. All Citizens The Contender Training Shorts
The training shorts to end all training shorts, these are designed with high-performance stretch fabric, pockets galore, and an eight-inch inseam. Choose from mid-weight or heavyweight material; they're durable, have great breathability, and don't look half bad around town.
[$45; allcitizens.com]
Get it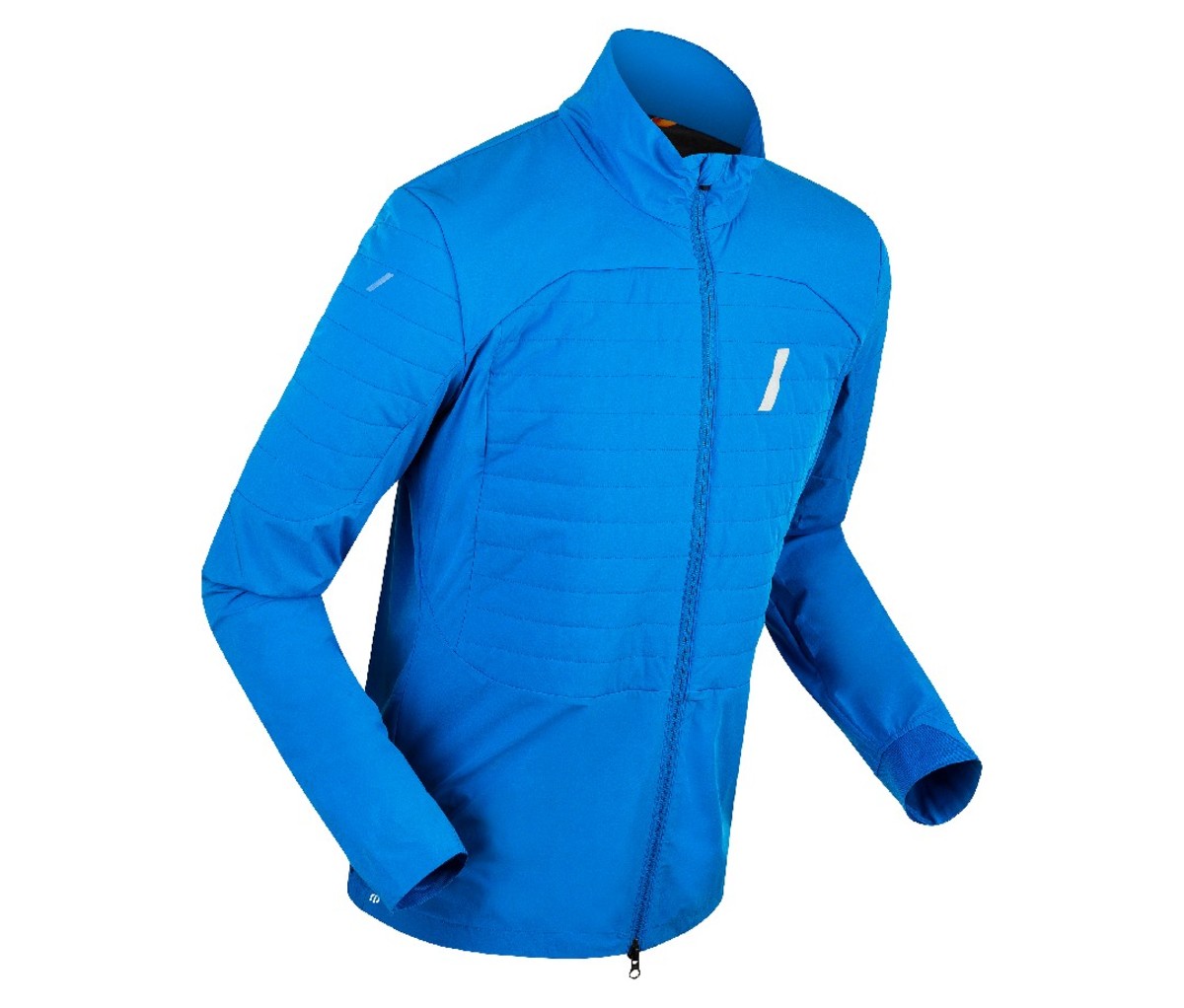 11. DAEHLIE Sportswear Winter Run 2.0 Jacket
When runners hit the pavement or trails this winter, they'll be grateful for the smartly placed padded panels with temperature-regulating technology, along with the two-way front zipper, zippered back pocket, and 360-degree reflective details for maximum visibility.
[$170; dahlie.com]
Get it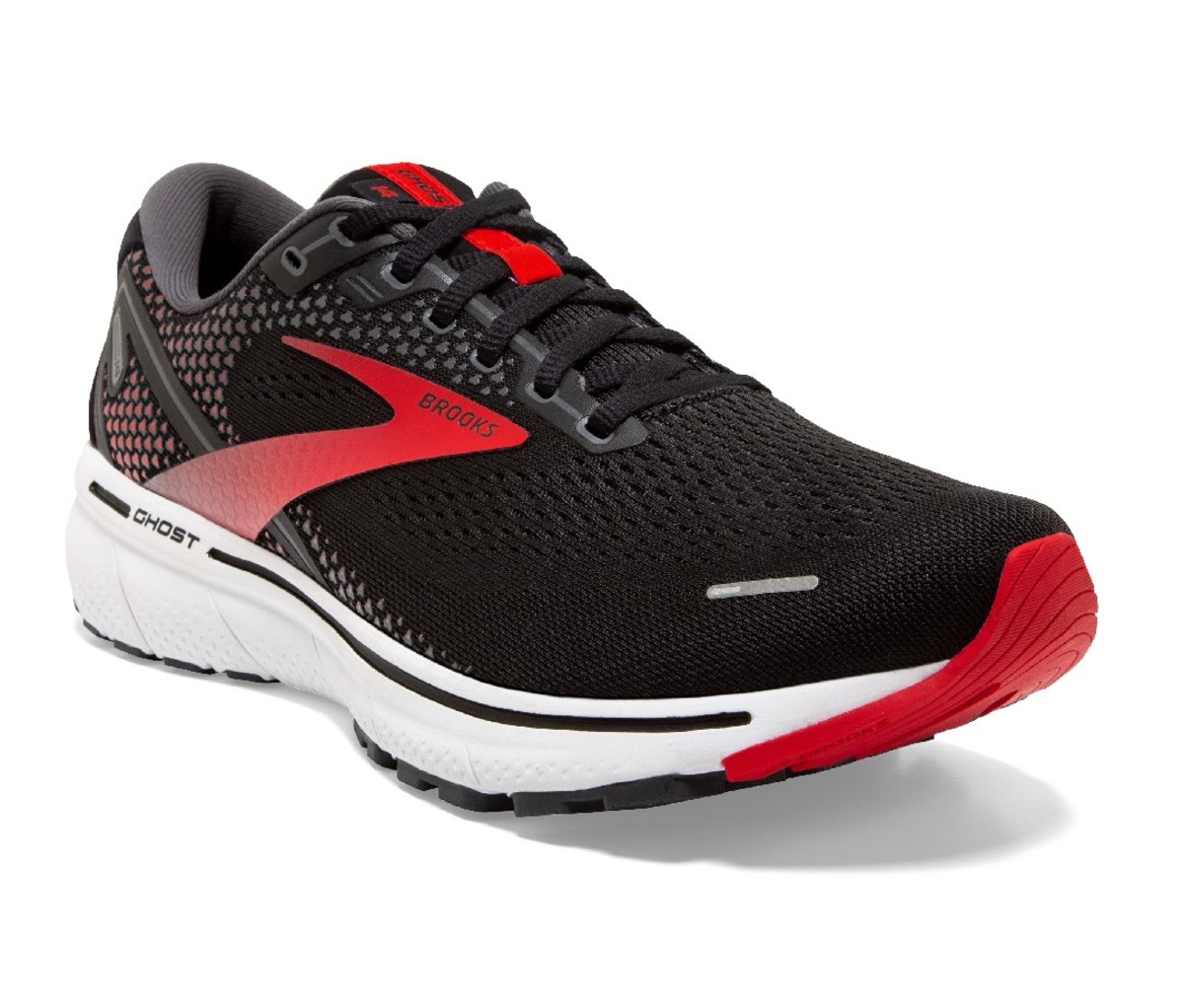 12. Brooks Ghost 14
These road-running shoes are the company's first carbon-neutral shoe and its highest-volume selling shoe, trusted by serious runners and amateur joggers alike. They're lightweight and available in a ton of colors and designs.
[$130; brooksrunning.com]
Get it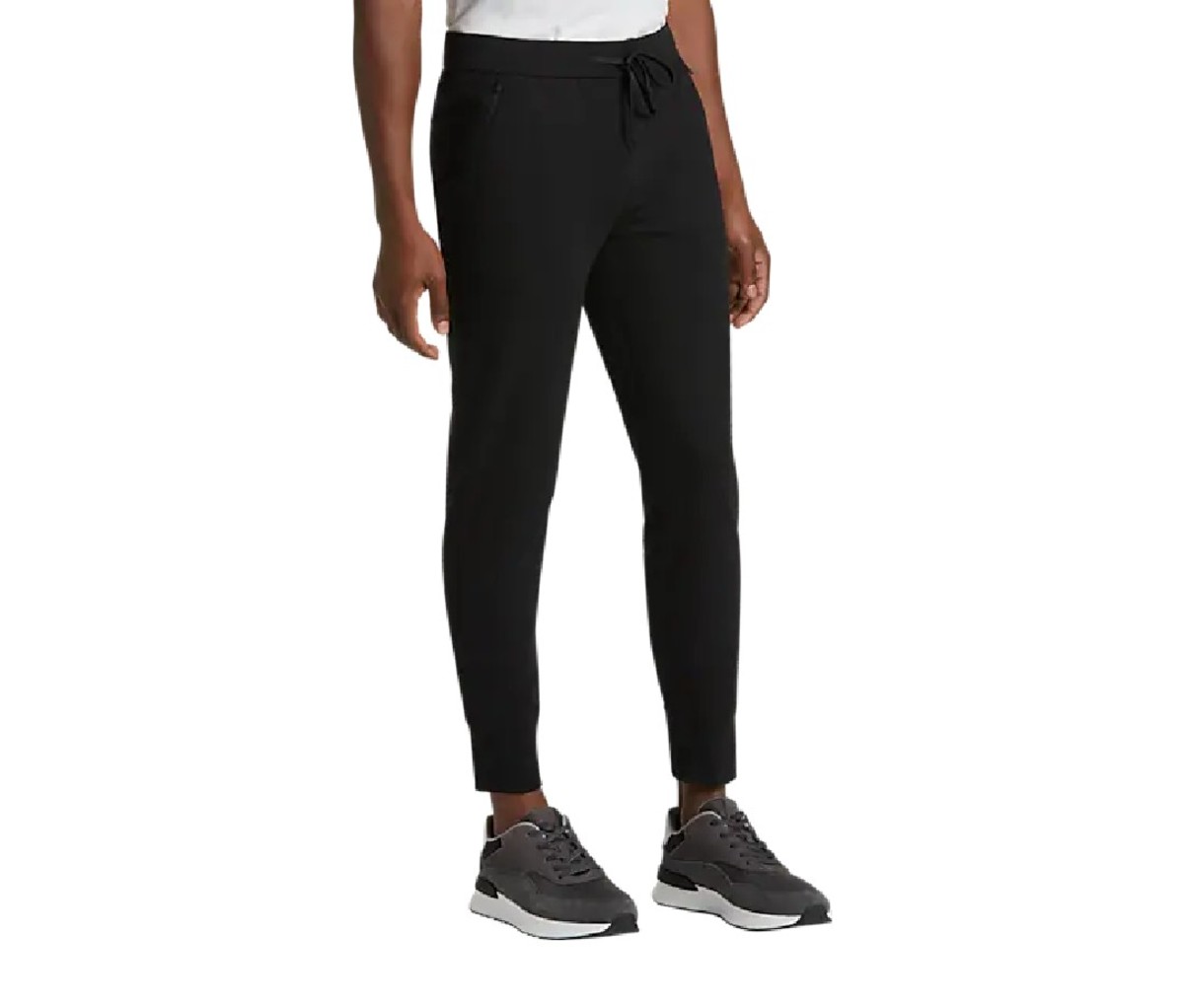 13. MSX by Michael Strahan Modern Fit Fleece Jogging Pants
Design-wise, they've got four-way stretch, zip-pockets, and reflective taping. Comfort-wise, they're a moisture-wicking dream. Buy an extra pair for yourself.
[$15; menswearhouse.com]
Get it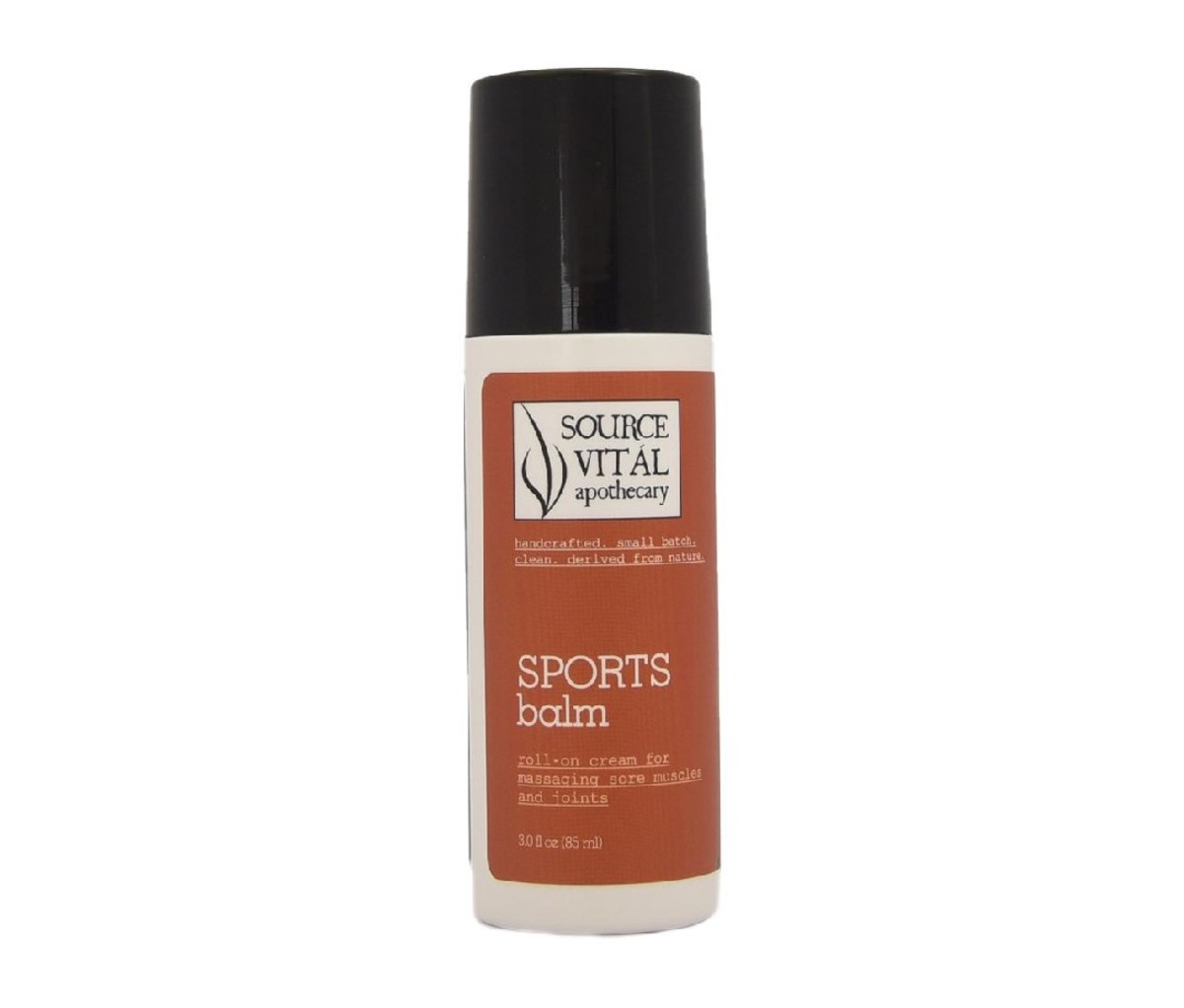 14. Source Vitál Sports Balm
Looking for a good stocking stuffer for the active set? This soothing cream is made with menthol, arnica, ginseng, and essential oils of eucalyptus, wintergreen, and peppermint. It brings sweet relief to sore muscles and joints.
[$13; sourcevital.com]
Get it
Courtesy image
15. SPRYNG Compression Wrap Pair
Recovery days are made better with these wireless compression wraps that may help alleviate aches, improve performance and supercharge recovery. If nothing else, they feel amazing. The portable wraps can be thrown in a gym bag for use after a long ride or powered on at the office to alleviate Cubicle Syndrome.
[$200; spryngme.com]
Get it
Courtesy image
16. Veer Fitness Tyro Skipping Rope
This weighted jump rope delivers quite the whole-body workout, whether done for 15 minutes or a quick two-minute mini session to blow off steam. For something a little heavier, try the signature skipping rope ($35), though both jump ropes are under a pound.
[$25; veerfitness.com]
Get it
Courtesy image
17. Bomber Gunpowder 95 Mountain Range Skis
Skiers will swoon for these beautifully crafted skis made with a lightweight Paulownia wood core, boasting premium stability and style. Great for fresh snow and backcountry terrain, you'll be hard-pressed to find a comfier, better-constructed pair of skis.
[$1,900; bomberski.com]
Get it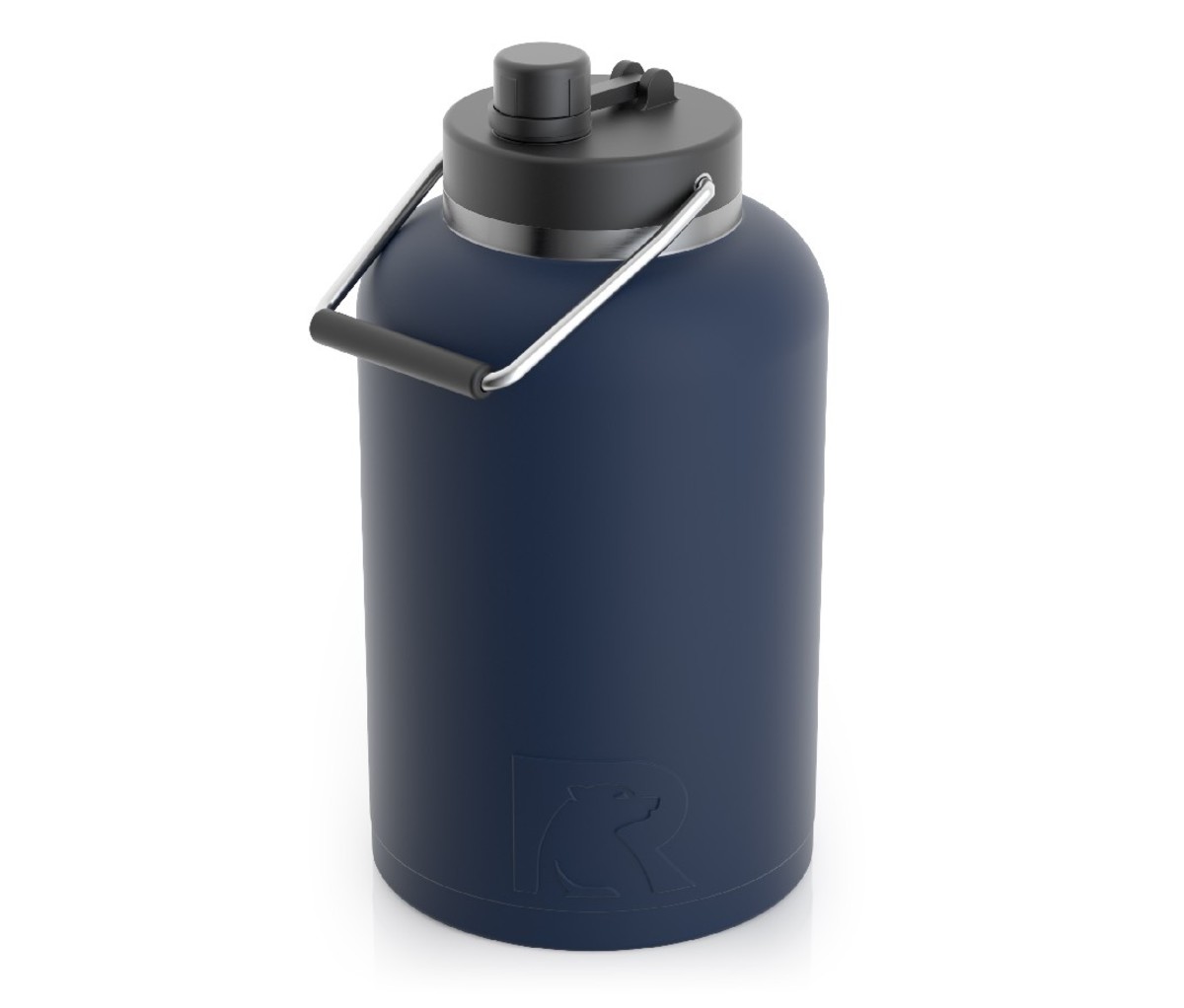 18. RTIC ½-Gallon or Gallon Jug
Stainless steel, double-wall, vacuum-insulated water bottles are the best. Keeping water or an electrolyte-infused beverage cold for hours (or a hot drink hot), these jugs are also easy to fill, drink from, and clean, thanks to an extra-wide mouthpiece.
[from $35; rticoutdoors.com]
Get it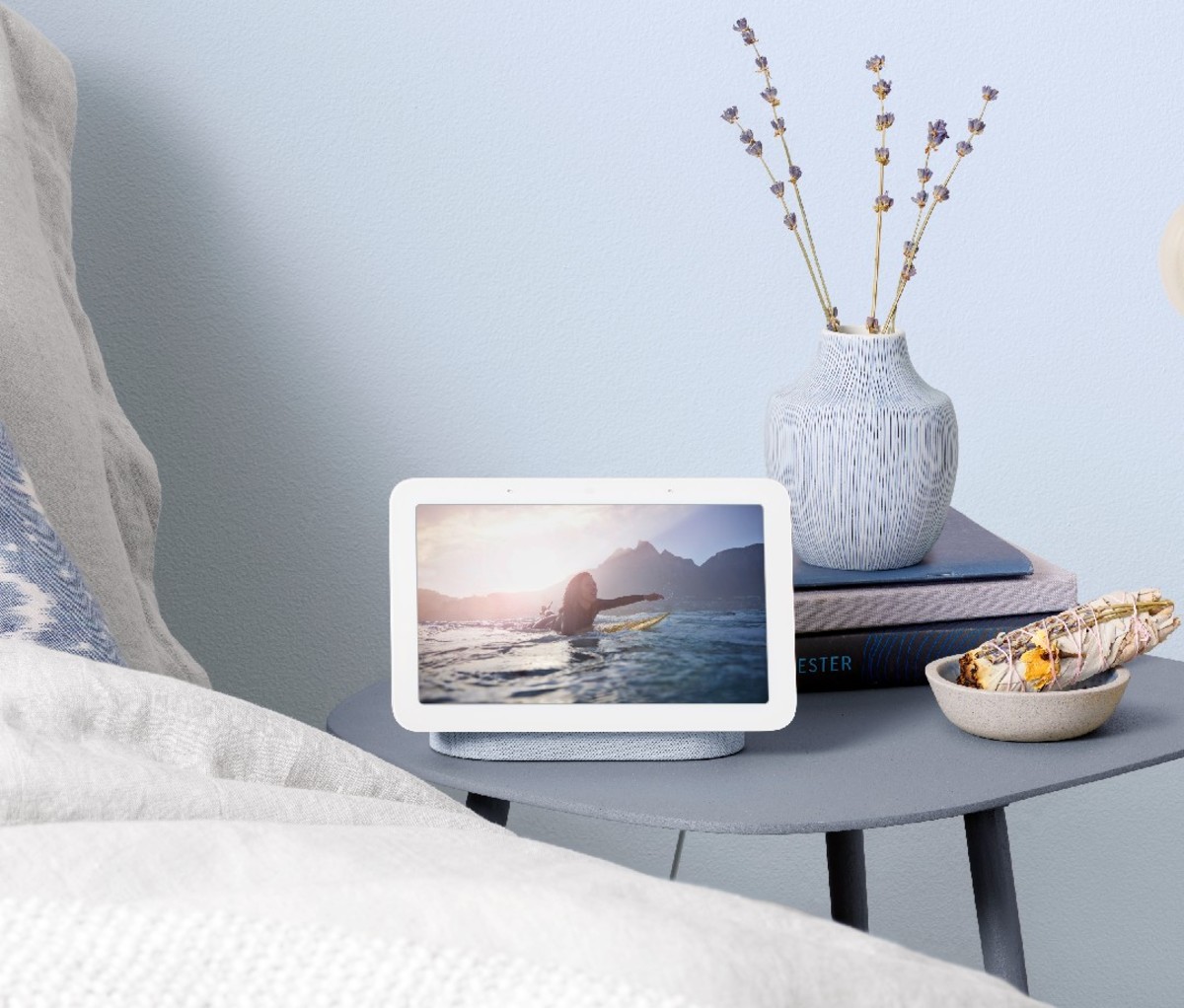 19. Nest Hub with Sleep Sensing
Sleep is essential as ever for overall well-being and athletic performance. On this handy smart home device, the user can receive daily sleep recaps, including disturbances, bedroom temperature changes, and length of sleep. Over time, they'll receive personalized insights and recommendations based on sleep patterns.
[$50; store.google.com]
Get it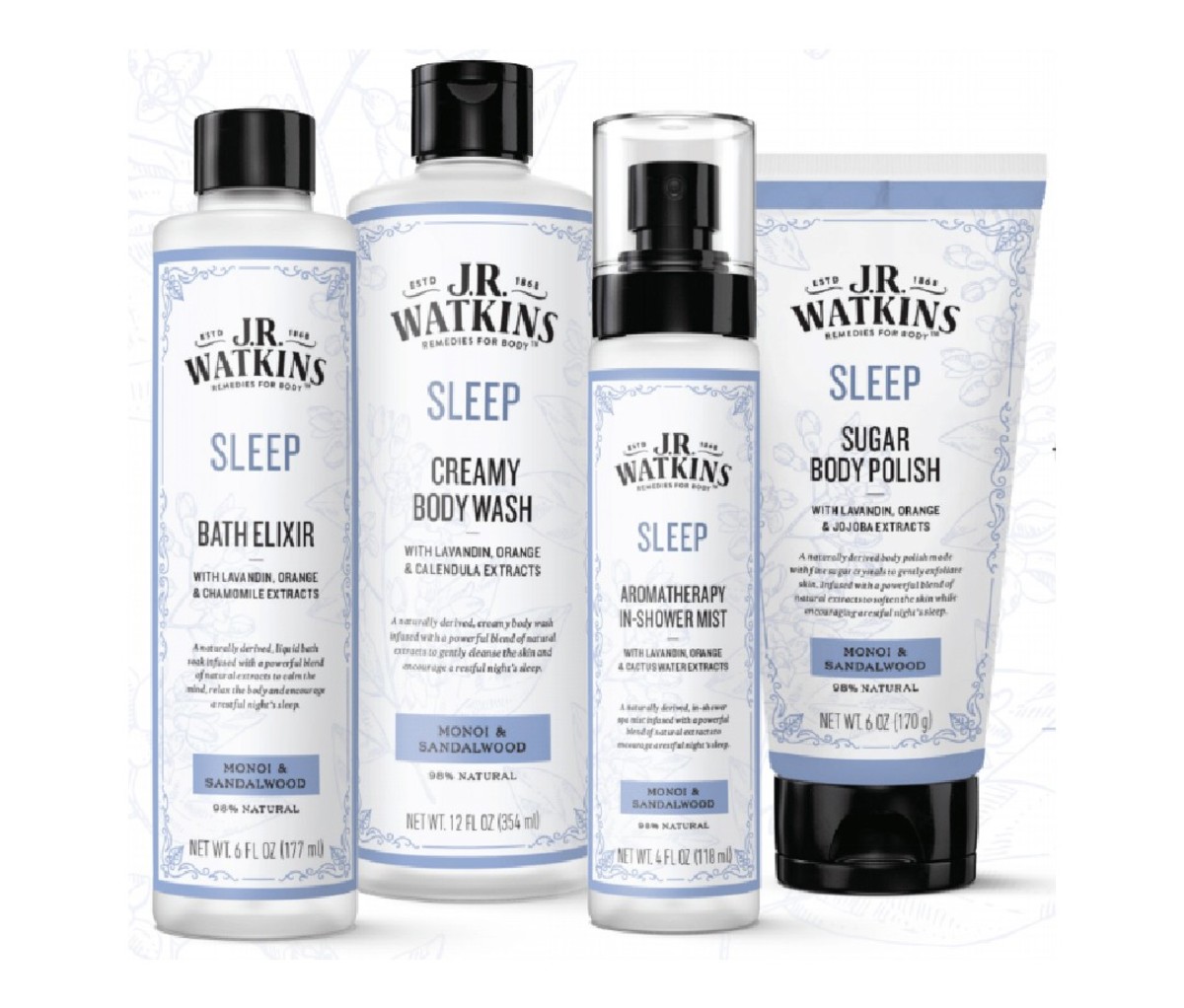 20. J.R. Watkins SLEEP Bath Regimen
This collection of bath and body products is designed for winding down. It has ingredients like lavandin, calendula extract, and jojoba extract for a spa-like bath experience. Each set includes a bath elixir, creamy body wash, aromatherapy mist, and sugar body polish. Throw in the SLEEP Aromatherapy Tablets ($15) and an extra bottle of the wildly addictive, soul-soothing SLEEP Aromatherapy In-Shower Mist ($15), if you're feeling generous.
[$60; jrwatkins.com]
Get it
For access to exclusive gear videos, celebrity interviews, and more, subscribe on YouTube!