We don't want to be the ones to state the obvious here, but backpacking and beer don't mix — at least not historically (you try lugging a six-pack of New Belgium for 12 miles). Still, it's a rare moment when we reach the end of a long day of hiking and don't crave a cold one.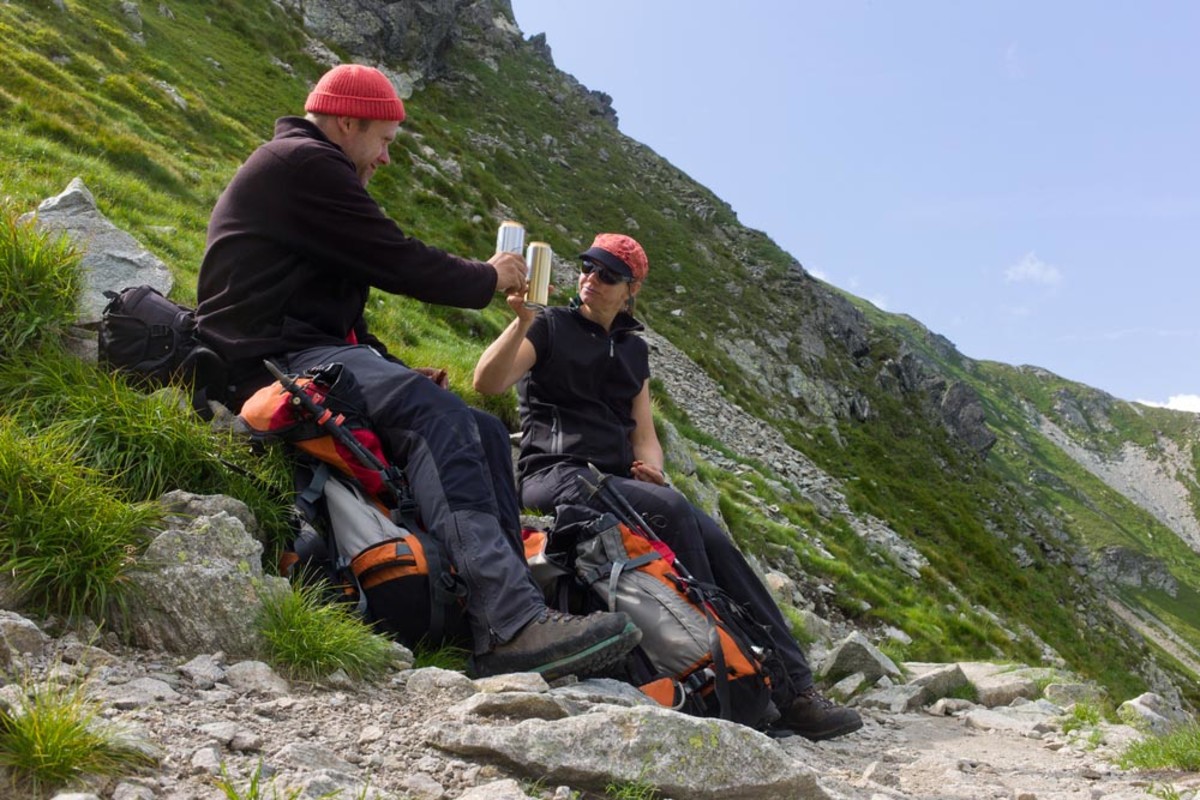 Luckily, there are a slew of companies ready to solve our booze-less backcountry woes with lightweight, portable options for toting your drink of choice way, way out there.
Here, a few of our favorite portable alcohol options for the great outdoors.
What's on Tap: Beer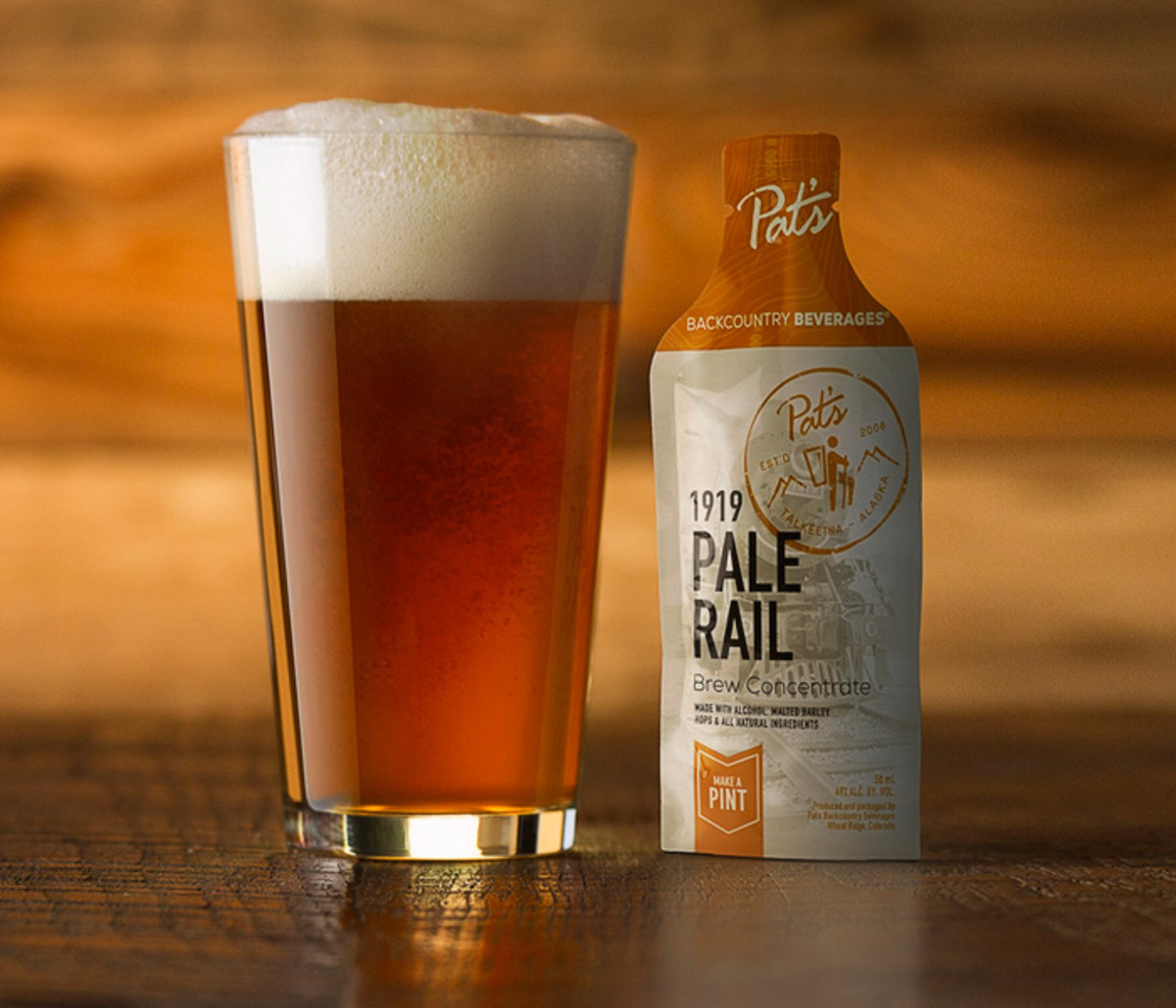 Pat's Backcountry Beer and Carbonator Bottle
The first purveyors of backpacking beer and arguably still the best, Pat's solves the alcohol-to-weight issue of traditional beer by offering tiny packages of beer concentrates that weigh just over 2 ounces each. Using a special carbonator bottle, you can mix yourself up a growler-sized cup of pale or dark ale in minutes.
Seattle's Two Beers Brewing Co. Evo IPA
Yes, it's still a six-pack, but the thoughtful design of this beer makes it a true contender. First, there's the super lightweight aluminum cans. Second, there's the cool plastic connector that lets you simply pop out the beer you want from the pack, making it easier to carry and store.
RELATED: 6 of the best brews to cheers on your next camping trip
The brews also have names like High Divide Double Blonde that pretty much demand you chill them off in a river.
What's on tap: Wine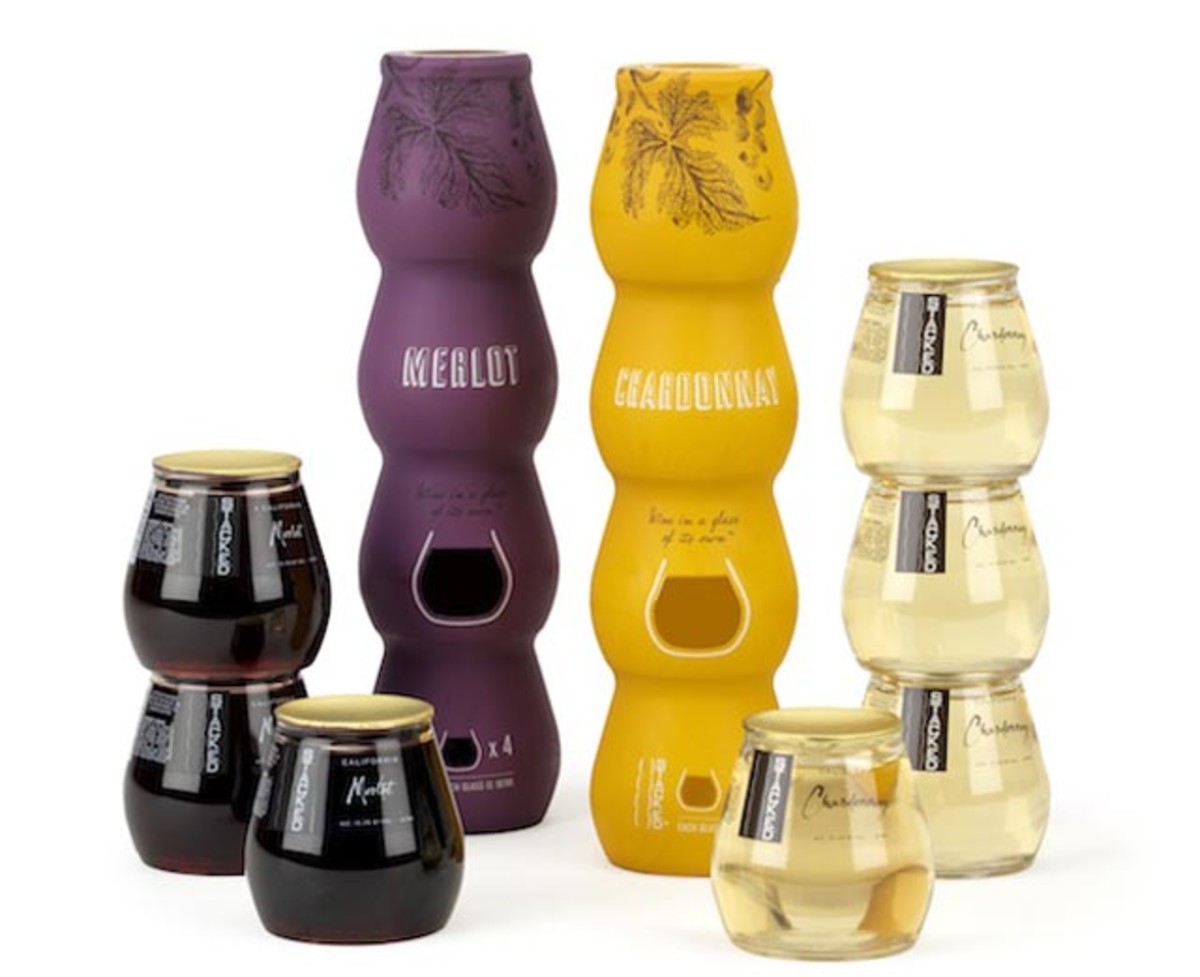 Stack Wine
For vino lovers, look no further than Stack Wine, a grown-up take on juice boxes that lets you swirl and sip without lugging a bottle (and bottle opener) up a mountain. Each "bottle" of Stack Wine is actually four individually sealed, shatterproof glasses of delicious California wine, so you can stuff the whole thing in your bag or snap off just one or two glasses to take with you.
Choose from a cabernet sauvignon, chardonnay, red blend or pinot grigio.
Perpetual Kids Vino2Go Wine Sippy Cup
Another blast-from-the-past option for enjoying wine comes courtesy of Vino2Go. The Wine Sippy Cup is exactly what it sounds like: a double-walled, insulated wine tumbler with a "floating" stem. The optional lid is amazing for keeping bugs out — and preventing spills that always seem to happen after the second helping (weird, us too).
Outdoor Vino
For a full-bottle feel that's lighter and less breakable than the traditional glass wine bottles, try Naked Winery's Outdoor Vino. With names like Wanderlust White and Rambling Red, each blend comes in a plastic bottle that's durable, reusable and recyclable. You're welcome, Nature.
What's on tap: The hard stuff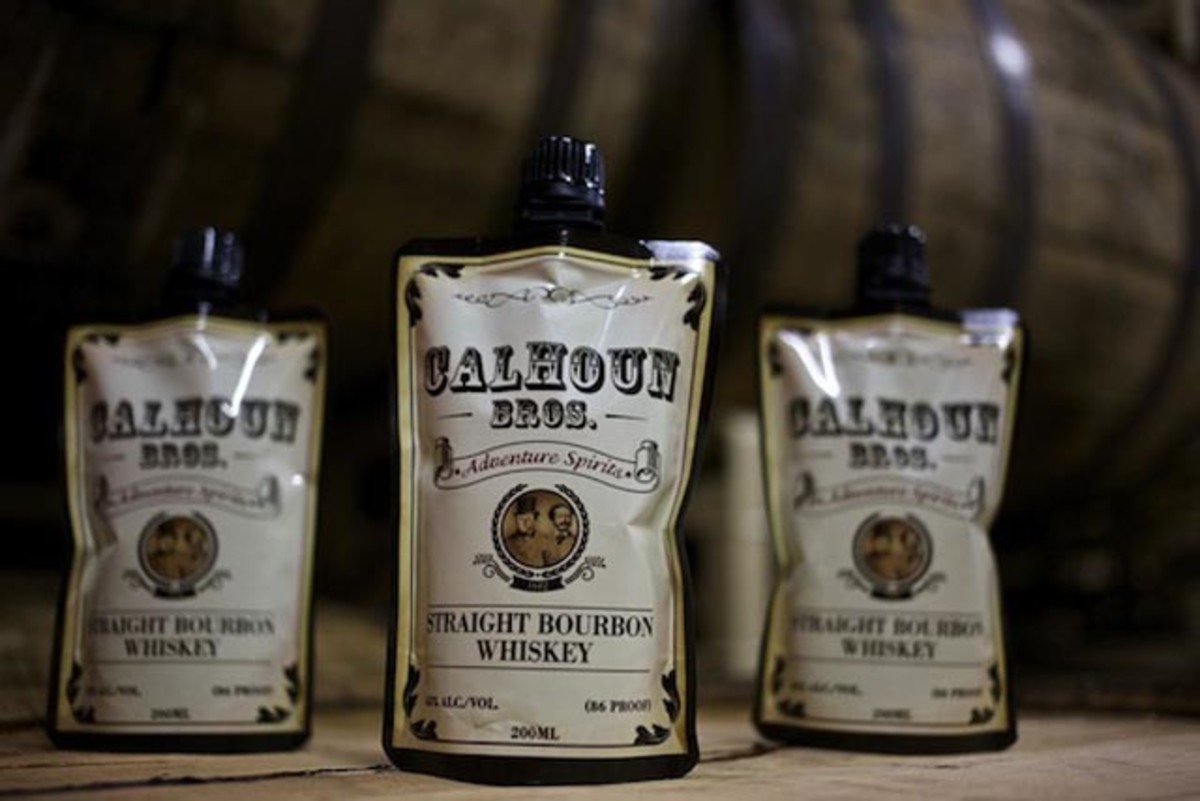 Calhoun Bros. Adventure Spirits
Whiskey has been the outdoorsman's drink of choice for centuries, so it's a wonder that it took us this long to make resealable, lightweight plastic pouches full of the stuff. Big Bottom Whiskey founder Ted Pappas offers up just that with his Straight Bourbon Whiskey pouches, each one containing three solid pours you can drink now or save for later.
KRU 82 Vodka
We're not sure what we love more: this vodka — made from French winter wheat and pure spring water — or the stainless steel bottle it comes with. Pick from flavors like wintergreen, cucumber and pistachio. We'll be over here finishing the chocolate truffle.
Whatever you're drinking + a flask
There's a reason pioneers, outdoor lovers and adventurers have been relying on a flask for all these years: It's cheap, it's light, it works and you can fill it with whatever you want. Go for a classic, or try out the collapsible Hydrapak SoftFlask or Platypus PlatyPreserve Wine Preservation System.
For access to exclusive gear videos, celebrity interviews, and more, subscribe on YouTube!