Gear
The Best Smart Home Technology for Apartments
Since the days of the Jetsons, we've been dreaming about the smart home. It was a future where all our electronics would talk to each other and work seamlessly. But while the last decade has featured a lot of swings, it's had just as many misses. Try as tech companies might, our homes still felt pretty dumb. So, how are things looking in 2021? Y'know, it's actually pretty damn good—especially if you're looking to invest in smart home technology for apartments.
I'm as surprised as you are. While we're still nowhere near perfection, a lot of the "smart" items out there today work extremely well. They even play nicely with one other. With that in mind, I set out to put together the ultimate smart home and highlight what I think is the best gear out there. Now, this guide is focused primarily toward people who are renting apartments, where you can't change absolutely everything. That means we had to leave fridges, ovens, locks, and even thermostats off the list for now. All that being said, most of the items on this list will be great for anybody, regardless of whether you rent, own, or freeload.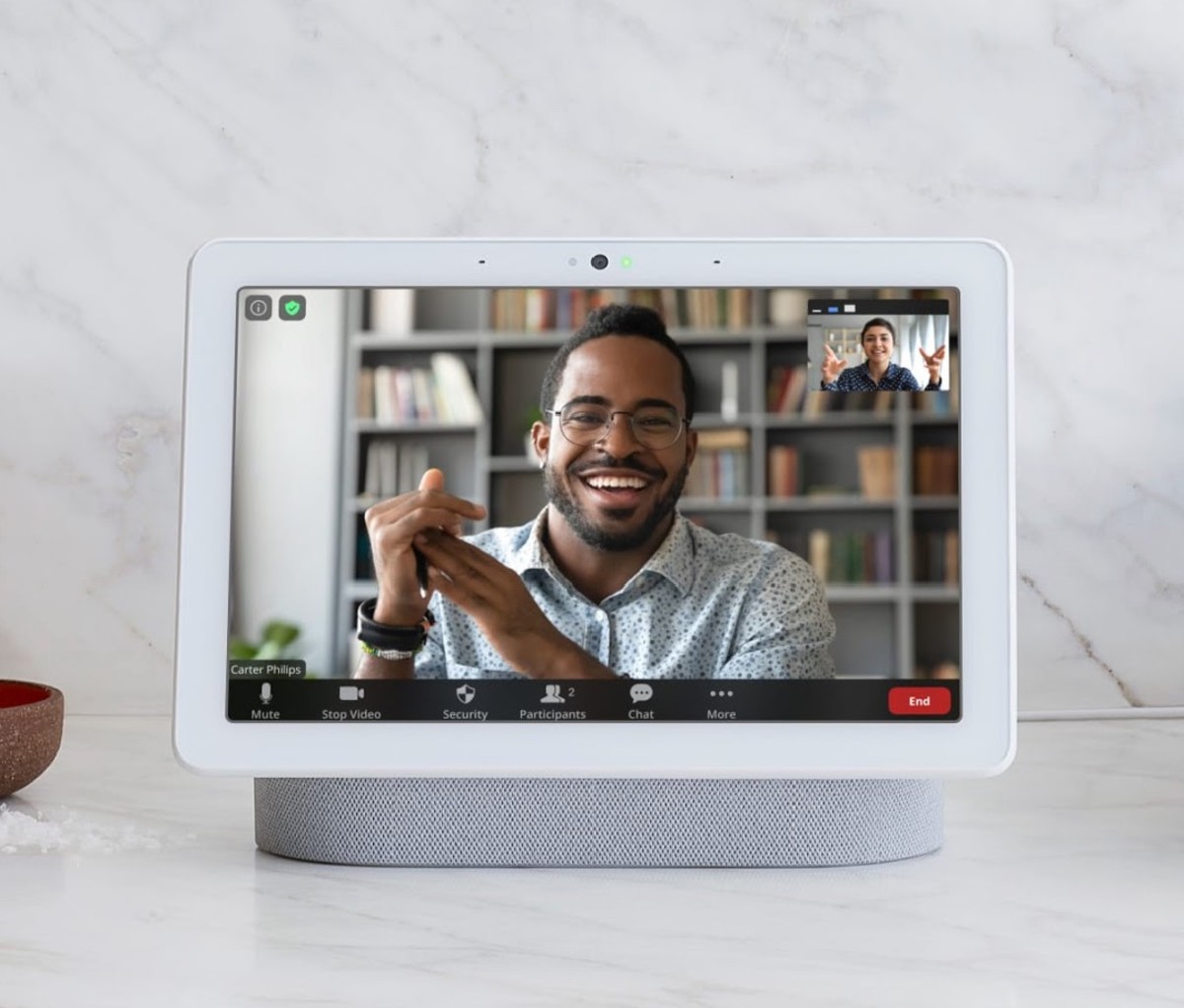 The Brains
Just like Tony Stark's mansion needed Jarvis, your apartment needs a digital assistant to get everything working together. The big three in this arena are Google Assistant, Apple's Siri, and Amazon's Alexa. Generally speaking, all three are pretty capable, but it's best to pick one and have them run the show, if possible. For my smart apartment I went with Google's line. In my extensive testing, I found that Google Assistant is consistently the best at understanding natural language, which means you don't need to worry as much about memorizing and carefully wording your commands.
For this project, I went with two Nest Audio ($100 each) smart speakers—one in my living room and one in my bedroom—and one Nest Hub Max ($229 or $9.54/month) smart display for my kitchen. This effectively gives me coverage throughout my entire one-bedroom apartment. Not only do they pair together and blanket my apartment with sound when I want (more on that in a minute), but I can simply issue a command at any time using my regular speaking voice, and it will hear me and obey. "Hey Google, dim all lights to 20 percent." Done. The display in the kitchen is great for showing me recipes (though I wish it allowed you to display your own recipes saved in Google Docs or somewhere like that) or video chatting while cooking, and audio quality is fantastic too.
For security I added Google's Nest Cam IQ Indoor ($299). You might think of it as a smart security camera. It's easy to schedule when you want it on or off, or it can turn on automatically when you leave your apartment with your phone. It sends notifications and still photos to your smartphone if it senses anybody in your home. If you subscribe to Nest Aware (from $6/month), it'll save video clips, and can even recognize faces, so it won't alert you every time it sees your girlfriend. You can also train it to alert you for sounds, and it's smart enough to ignore your pets.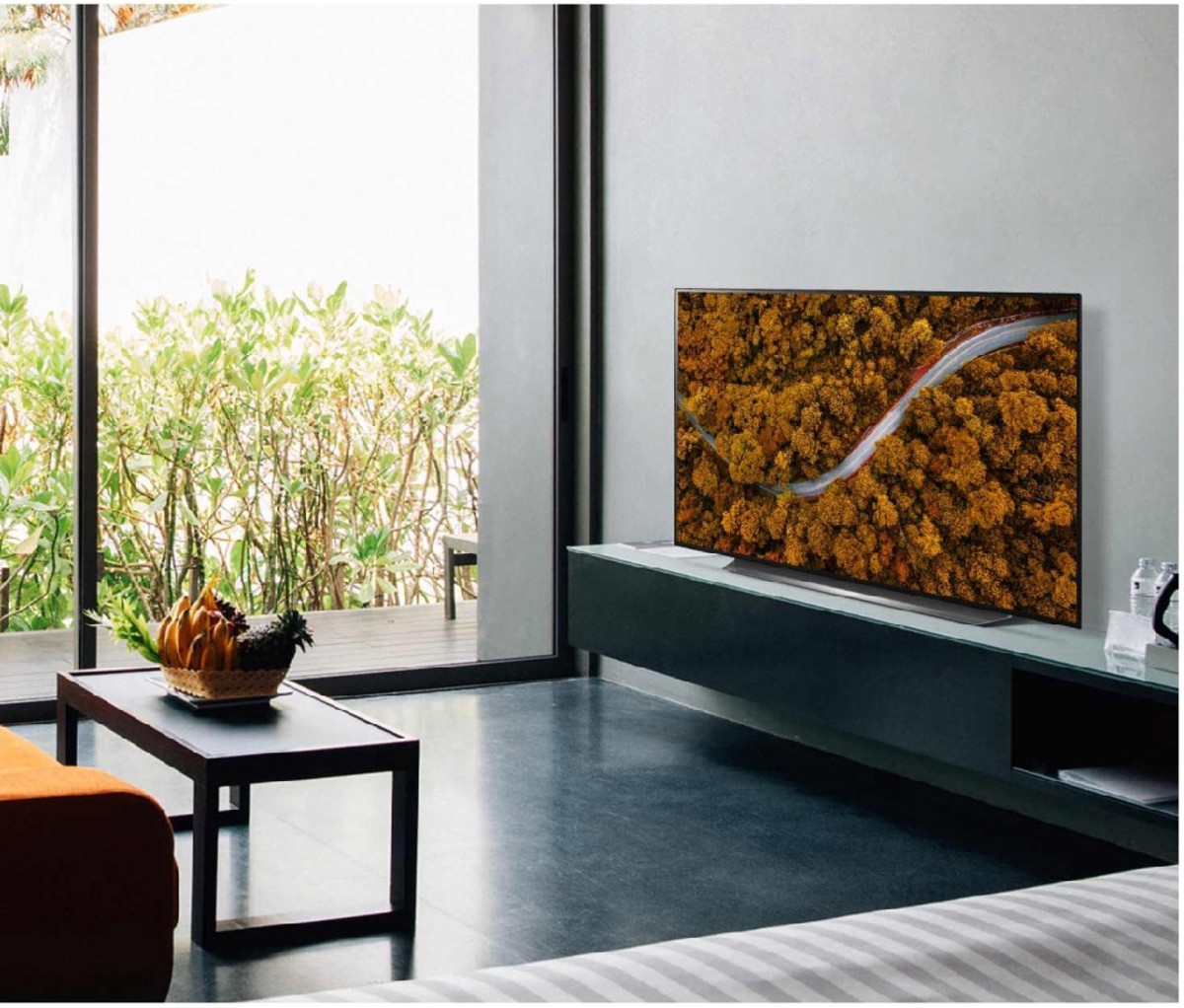 Entertainment
What good is a smart apartment if it doesn't have a feast for your eyes and ears, right? My entertainment system basically comprises three components: The TV, the soundbar, and the smart box, and they all jive together.
I've been in love with OLED TVs since I first saw them at CES many years ago. The colors are phenomenal, the images are crisp, and the blacks are like looking into the vacuum of space. For this project, I went with the 55-inch LG CX ($1,800) and it's sublime. It's the perfect size for my mantle. When watching shows like The Mandalorian, you really get a cinema-quality experience, and nature documentaries pop with jaw-dropping detail. It's like looking through a window into another world—and yep, it works with Google Assistant (more on that in a sec). I can't recommend this TV highly enough.
For the soundbar, I went with the JBL BAR 9.1 True Wireless Surround with Dolby Atmos ($1,000). The sound that comes out of this thing is just exquisite. It features a huge subwoofer, which gives action movies plenty of rumble and hip-hop plenty of thump when you want it, but it's smooth, and highly adjustable (a must for apartment living), and my late-night movie-watching hasn't received any complaints so far. It features two wireless satellite speakers that plug into the main bar to charge. So you don't have to worry about finding outlets for them (though you can if you want). It's a pretty ingenious design. It has Dolby Atmos which projects sound upwards, giving you a more three-dimensional sounding audio. It really makes the movie watching experience feel much more immersive, and it, too, works with Google Assistant.
Lastly, for a set-top streaming box I went with Chromecast with Google TV (from $50). It's a small dongle that plugs into your TV's HDMI port, and it has a remote control with a mic so you can just speak the name of the movie or show you want to watch. It searches all the streaming platforms you subscribe to (e.g. Netflix, Hulu, HBO Max, etc.) to find it. You can also easily use your phone as a remote, which is really nice for going down the YouTube rabbit hole with friends. It's simply the best interface for streaming I've ever used, and I've tried just about all of them.
So how does it all work together? Like a dream! With one press of the Chromecast remote, the TV and soundbar turn on. Or, I can just say, "Hey Google, movie mode;" everything switches on and my lights dim. It's extremely intuitive to use. Because the JBL soundbar works with Google, I can be listening to music on one of my Nest Speakers then say, "Okay Google, move to all speakers." It seamlessly syncs them all together for a killer setup.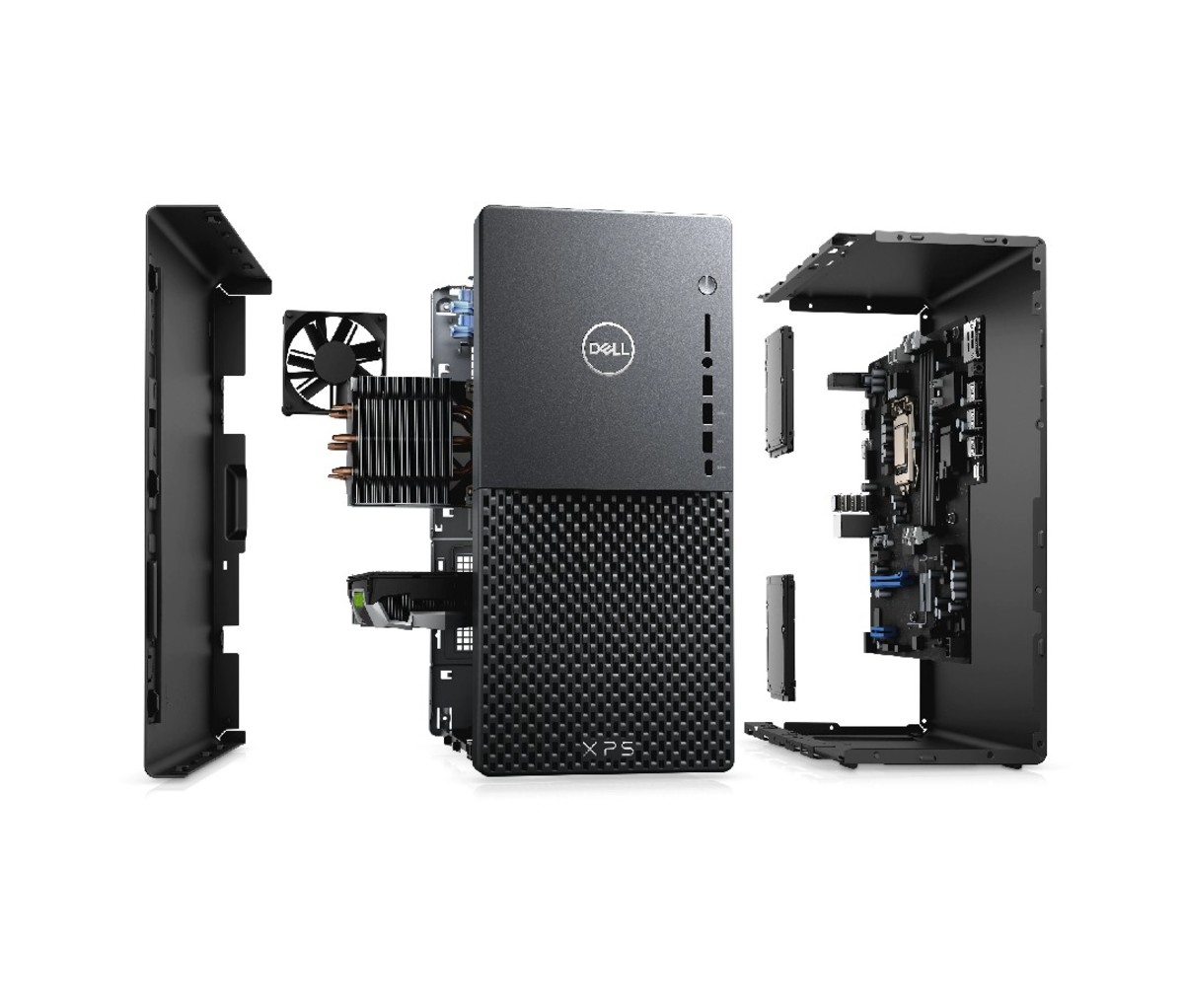 Work and Play
Working from home may be the new normal, but it's a pretty old hat for me at this point. A lot of my work involves editing 4K video (sometimes at 120 frames per second), which is extremely taxing on a computer. Also, since the pandemic hit and it became impossible to venture out into the real world, I became increasingly interested in virtual worlds. So, I set up an area in my living room "office" to be able to handle both.
The computer I went with is the Dell XPS Desktop Special Edition ($2,190). It's actually my first desktop in about 20 years and, wow, I didn't realize what I was missing. The computer itself is small, sleek, and modern looking, easily disappearing under my desk. Look under the hood, though, and it's a graphical powerhouse, packing a 10th generation Intel i7-10700 processor and Nvidia's new GeForce RTX 3070 graphics card. It absolutely chomps through 4K (and even 8K) video. Photo processing is a breeze, and while it isn't a full-on gaming PC, it has more than enough power to play just about anything you want to throw at it and make it look extremely good. It features a fan system that's whisper quiet—even when going full-tilt.
I paired it with Dell's UltraSharp 32-inch 4K monitor ($1,150), and the fidelity is like nothing I've seen before. I spent much of the last five years shooting photos all over the country. I've never been able to edit them like this. The colors are about as close to perfect as you can get, and the sharpness ensures I don't miss a thing when I'm combing through the fine details, getting ready to print. I don't really want to work on anything else anymore.
For a VR headset, I grabbed the Oculus Quest 2 (from $299). In terms of bang for your buck, this thing is out of this world. It's an all-in-one headset, featuring six-degree motion tracking. It has excellent resolution coming in at 1832×1920 pixels per eye with a 90hz refresh rate. In other words, things are sharp and smooth, and there are no wires to get tangled in (a definite hazard for some VR games). But, if you want to play some high-end PC VR games such as Half-Life: Alyx or Stormland, you can do that, too. If you have a powerful computer (like the more-than-capable Dell above) just plug the headset in (or do it wirelessly with software like Virtual Desktop), and you're playing games with mind-blowing quality. It's the first innovation to bring me back to gaming in a very long time, and I'm loving it.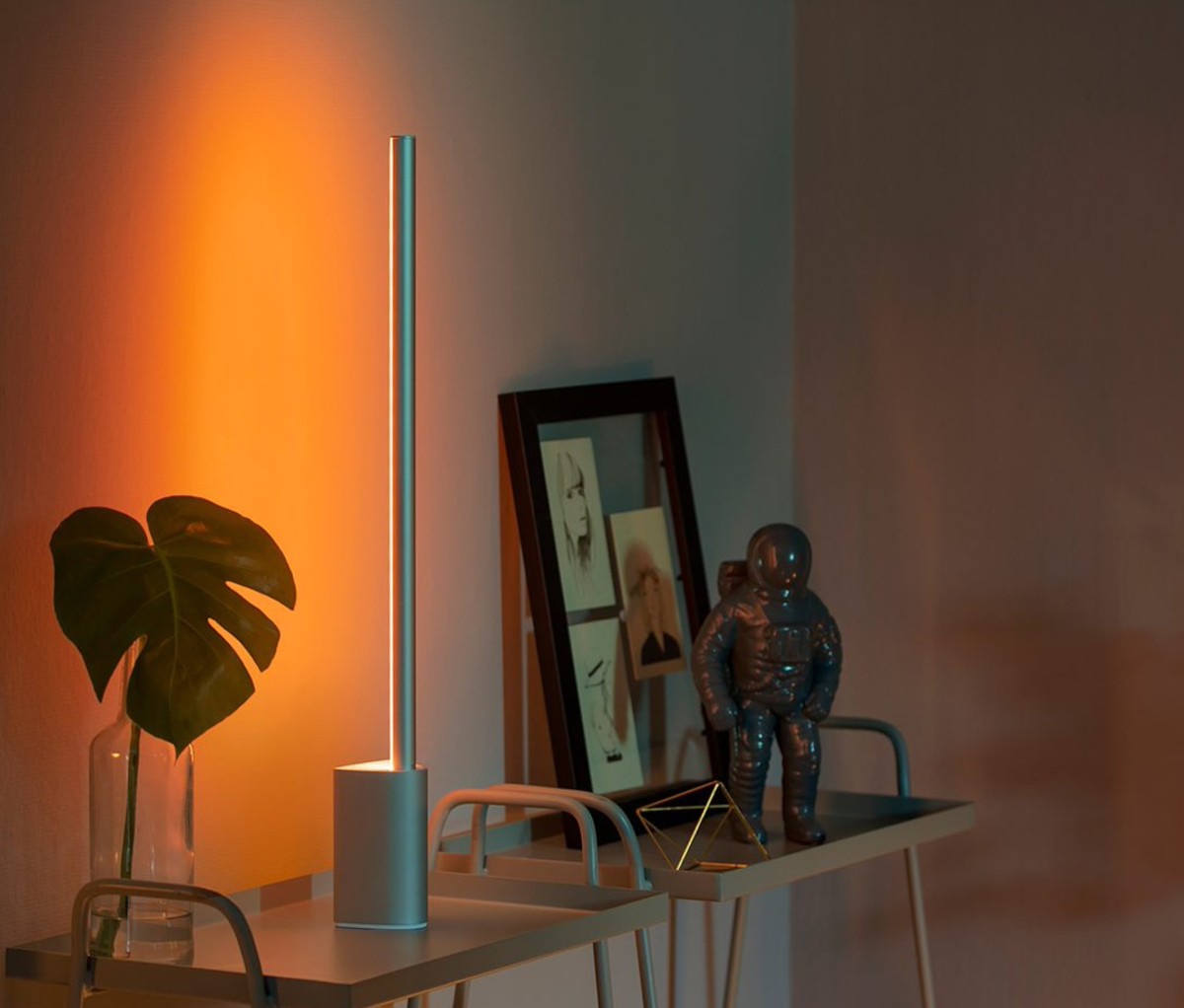 Lights
One of my absolute favorite components of a smart home setup is the lighting. It's hard to articulate just how big of a difference it makes. It's like being able to instantly repaint your apartment or add an accent-wall with a quick voice command. For this, I went with a bunch of lights from Philips Hue. Hue bulbs can not only present multiple shades of white, but virtually any color you can imagine. I went with the White and Color Starter Kit ($200), which comes with a few bulbs and a hub that plugs into your Wi-Fi router to keep everything talking to each other.
I added a flexible Lightstrip ($90) to the underside of my bar, which creates a really cool ambient glow, a modern-looking Singe Table Light ($160), and Go portable light ($80), which runs off batteries so I can take it to my balcony if I so desire. These lights can all be easily added to routines, so I if I say, "Hey Google, I'm home," all the lights turn on, or "Goodnight" and all the living room lights turn off and the bedroom lights glow red and low to help me relax. It can even do disco lights, should it ever be safe to have a house-party again. I also added some wireless Dimmer Switches ($25) so I don't have to use my voice or the app if I don't want to. I can't overstate how much this setup adds to the ambiance of a space.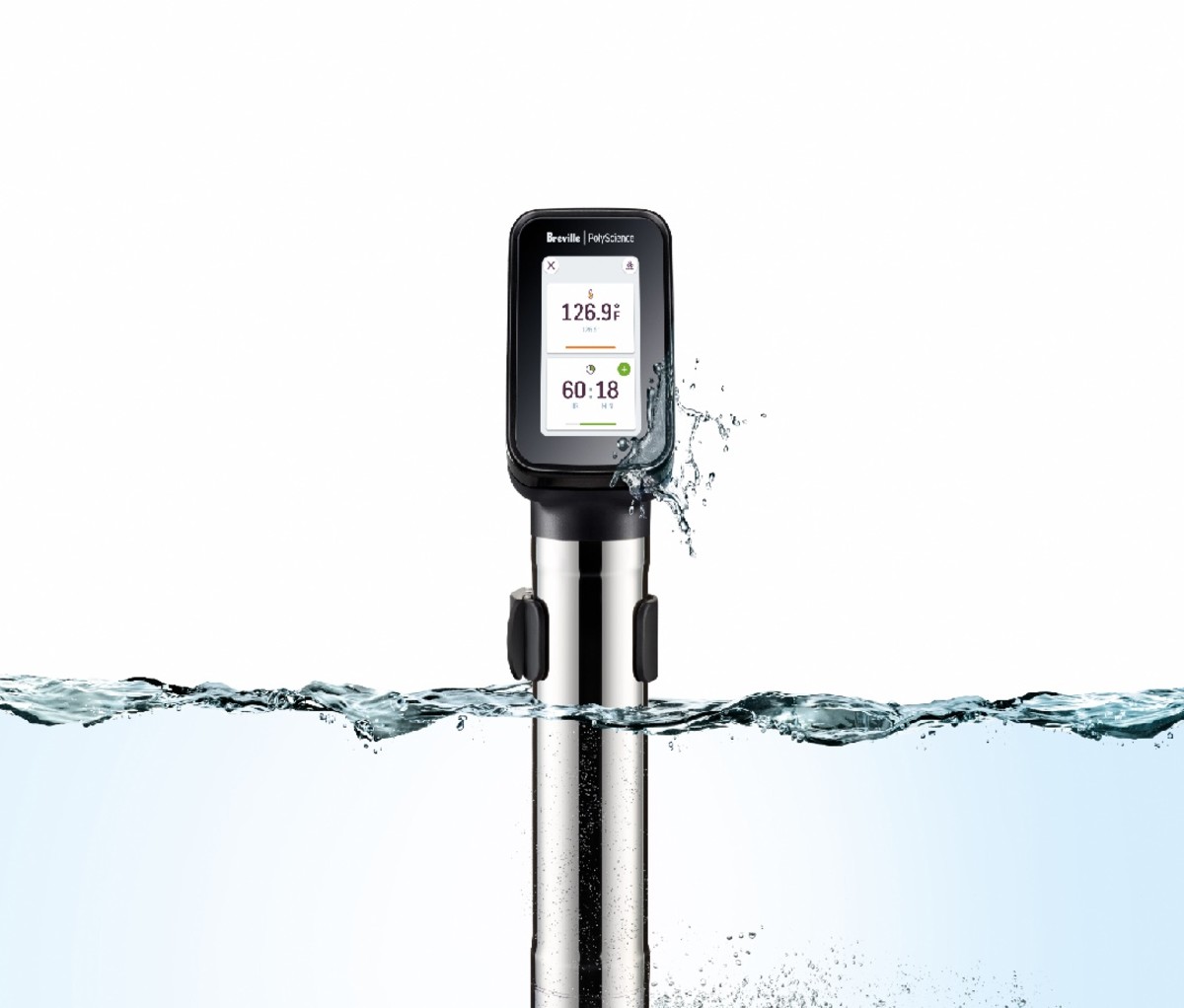 Kitchen
I've been in love with sous vide cooking for years. Not only is it almost impossible to screw up, but I've quit ordering steak when I go out to dinner because they rarely live up to the ones I make at home. Yes, really. Recently I was turned on to the PolyScience HydroPro Plus ($600) which I might describe as the king of home sous vide devices. Not only does it have a full-color touchscreen that helps you easily determine the right time and temp to cook using intuitive graphical display, but it has a probe thermometer so you can do something called "delta cooking." It's like sous vide but faster. It can also be used to impart variable textures into the things you cook, which is fantastic for foods like salmon. I can't stop nerding out over this thing.
The oven in my apartment is a cheap, electric dinosaur. Luckily, I have a little bit of counterspace that I don't mind sacrificing, so I got a Cosori Smart Air Fryer Toaster Oven ($200). It's incredibly versatile. It has a ton of presets to take the guesswork out of things. The air fryer feature works extremely well, and has a greater capacity than typical pod-style air fryers. It even has a rotisserie capable of spit-roasting a medium sized bird! It integrates with Google Assistant. You can be in the other room and call out, "Hey Google, how many minutes are left on the oven timer?" and I'll know when dinner is almost ready.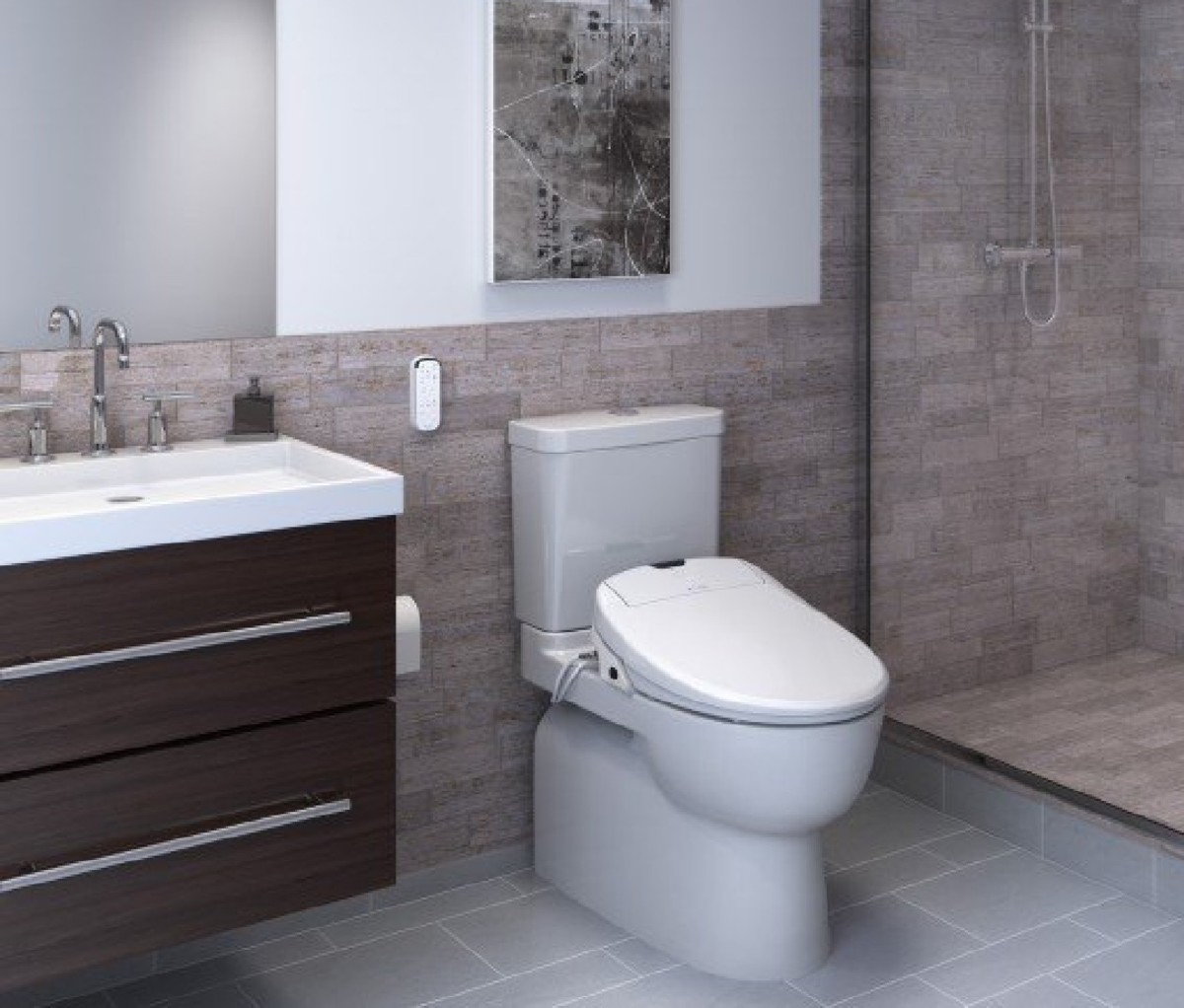 Bath
The Brondell Swash 1400 ($649) is smart toilet seat. Stay with me here. No, there are no cameras or microphones on this one, for obvious reasons. It's a bidet toilet seat, meaning it washes your butt with warm water and adjustable streams, has a heated toilet seat, an air dryer, and even a cool blue light so you can use the facilities at night without having to turn additional lights on. There are front and rear nozzles so it works well regardless of gender. It also has a remote control and memory for two user presets. It's more hygienic (and a lot more comfortable) than toilet paper, and it feels luxurious. Basically, you won't want to poop anywhere else.
I'm not always the best about remembering to go to the dentist (especially during a pandemic), so I decided to splurge and get the baddest of toothbrushes. The Sonicare DiamondClean ($300) is the best system I've ever used, by miles. It comes with four different brush heads and a travel-charging case, and it integrates with the Sonicare app. Not only can it tell you when to buy a new brush head, it walks you through your nightly cleaning. It senses which brush head you've put in (White, Gum Care, Deep Clean, etc) and makes sure you hit all the important spots. It can alert you if you're moving too fast or using too much pressure. My teeth have truly never felt cleaner.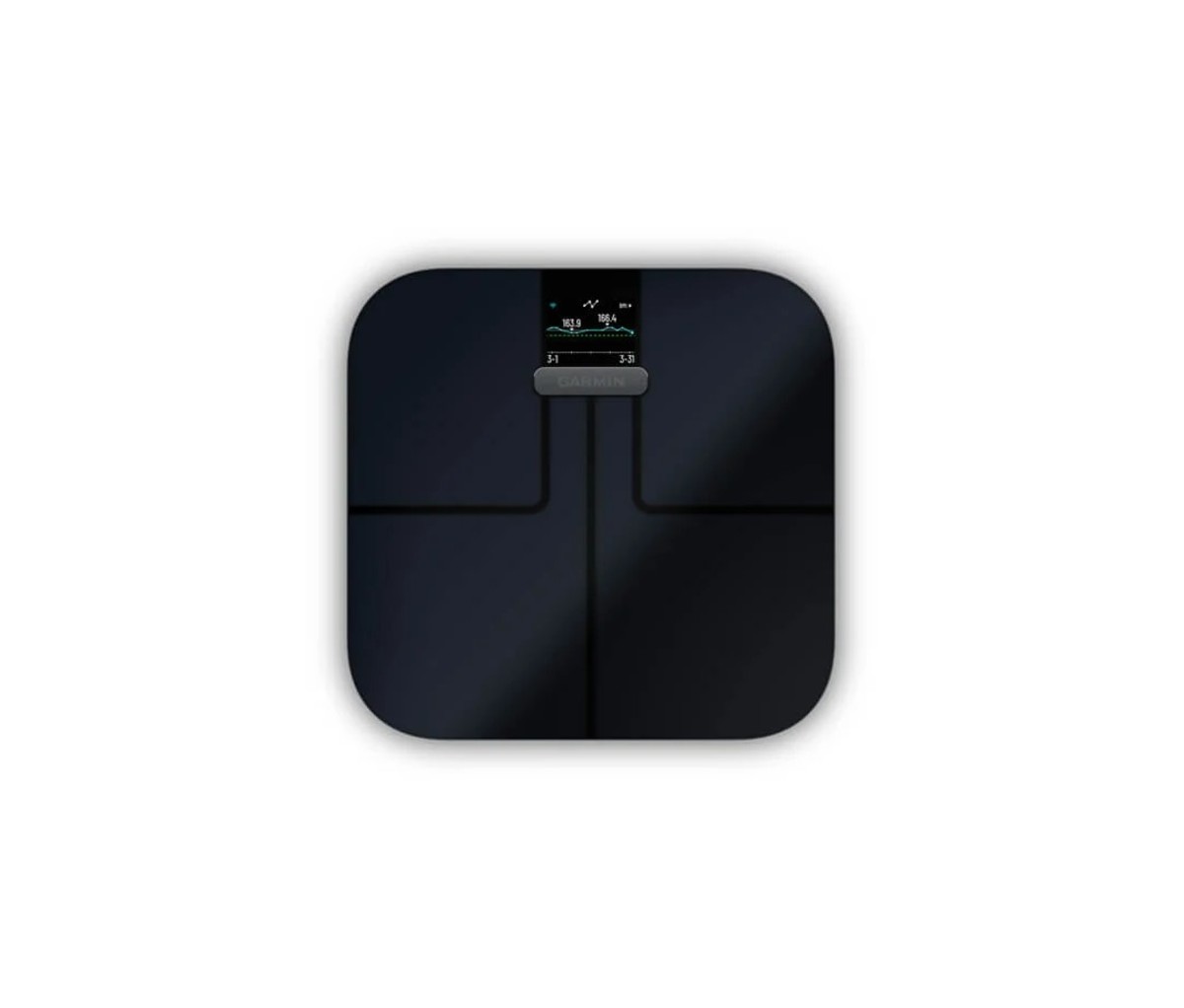 Body
While a bathroom scale is a nice thing to have to see how you're progressing toward your fitness goals, your weight on any individual day doesn't tell you much. I've been known to fluctuate as much as six pounds in less than 24 hours. That's why it's way more useful to track your averages over time. For that, I'm using the Garmin Index S2 ($150) smart scale. It pairs with the Garmin app on my phone (which is also connected to my Fenix 6 Pro Solar watch and delivers 24/7 health tracking), and it tracks not just my weight trend, but also estimates BMI, body fat, muscle mass, bone mass, and body water percentage. It supports multiple users and automatically recognizes who's weighing in.
Lastly, I am an occasional snorer. When I've had a girlfriend, she can throw a sharp elbow to the ribs to get me to roll over onto my other side. But, when I'm single, I may end up snoring the night away, getting worse sleep and sub-optimal oxygen intake. Recently, I've been using Smart Nora ($359), which is a system with a mic, pump, and air bladder that goes under your pillow. If the mic hears you snoring it will gently inflate the bladder to turn your head and encourage you to roll over, generally without even waking you up. It's quiet enough that even if you do have someone in bed with you, it probably won't disturb them.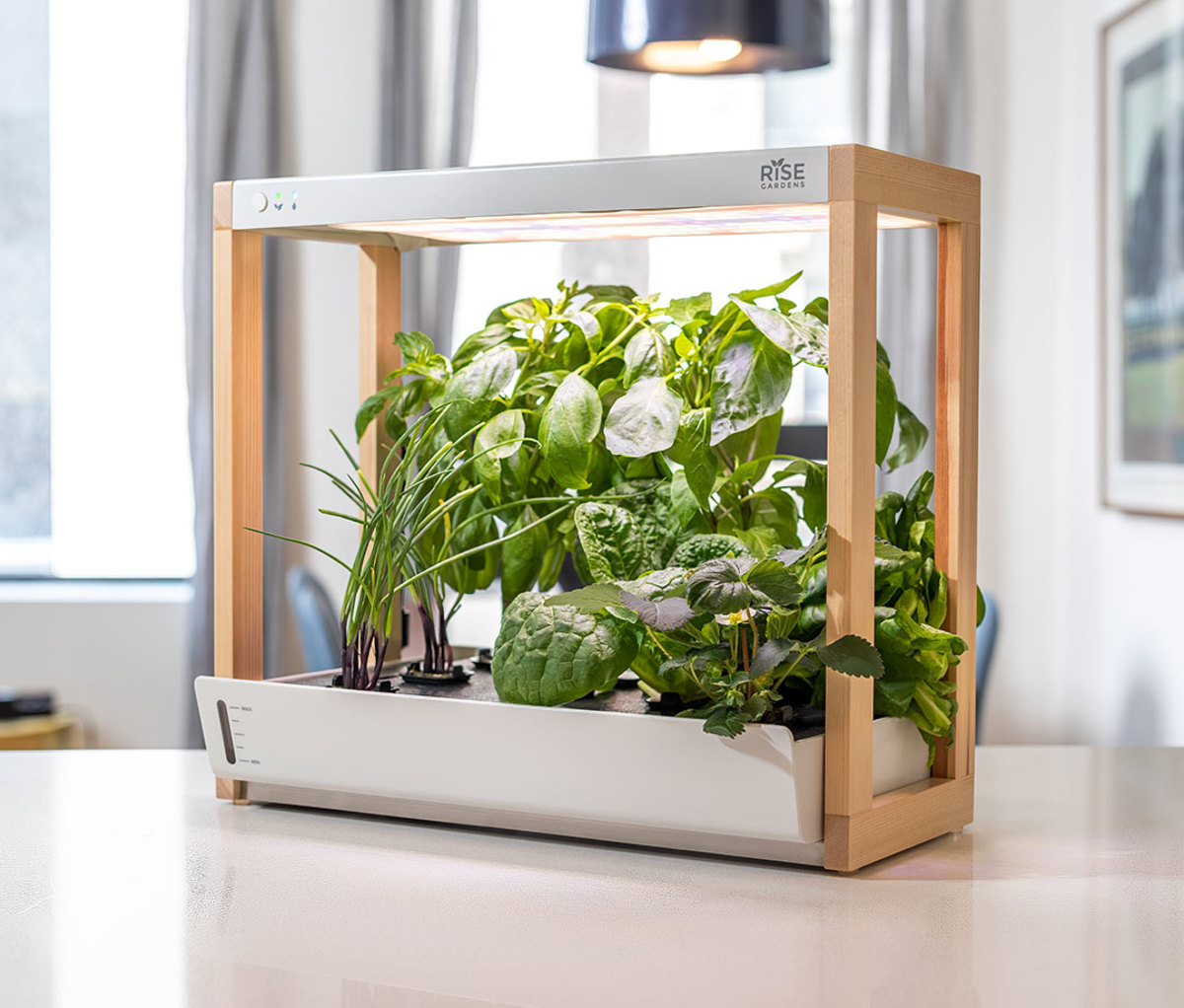 Miscellaneous
I've always wanted to try growing my own herbs and greens. Unfortunately, the windows in my apartment face northeast, which means I don't get a lot of direct sunlight. Enter the Rise Gardens Personal Garden ($279). As someone with an anti-green thumb, this is exactly what I needed. It's basically an automatic, hydroponic garden with built in lights that mimic natural sunlight. It comes with eight little seed pods. Just pop them into the tray, add water, and you're basically on auto-pilot from there. The app will alert you whenever you need to add water or liquid nutrients. It will tell where each plant is in its growth cycle so you know when to prune or harvest. It's also really good-looking, so you won't mind having it prominently featured. It got me the freshest salads I've ever had in my life.
I'm known to misplace important objects from time to time. I was set on finding a way to combat this in my new apartment. Enter the Tile Performance Pack ($90). It features a small keychain dongle and a slim card that fits in my wallet. Now, if I'm missing one of those objects I can just go into the phone app. I select the object I'm looking for, hit Find, and it'll start ringing. If I can't find my phone, I can hit the button on my key chain and the phone will ring. Using Tile Premium ($3/month or $30/year), it can even alert me if I leave my house without my wallet or keys. Not sure how I got by without this for so long.
In a perfect world, I'd integrate a smart thermostat, smoke/CO2 detector, and front door lock/doorbell. But I'm somewhat limited by my specific building. Somebody really needs to come up with a coffee machine that can make a good, strong cup, automatically when I call out for it (or automatically when my morning wake-up routine plays), but overall, I'm incredibly impressed with the current state of affairs. Not only does it add layers of convenience, but it changes the whole perception of my apartment, making it feel more sleek, stylish, and futuristic. I can't wait to see what innovations the next decade brings.
For access to exclusive gear videos, celebrity interviews, and more, subscribe on YouTube!