Gear
Chelseas and Chukkas: 4 of the Best Women's Boots for Fall
Words by Mattie Schuler and Katie Rodriguez.
Fall might just be my favorite season, but not just because of the cooler weather or gorgeous leaves. Nope, fall is my favorite season (in large part) because of the footwear. It's not quite time for big, clunky, super-warm winter boots, and sandals and slip-ons are out, which leaves space for some of my favorite type of shoes: low-cut boots.
This year, two main styles that have really caught my eye are the easy-on, just-over-the-ankle Chelsea boots, as well as the throwback, sturdy Chukkas. Both are stylish, but are also very functional. Chelseas are often waterproof with full coverage – and more rugged ones have soles that can withstand a bit of tricky terrain. Chukka-style boots range from very sleek and slim (think fancy) to more rough and tough boots that can handle varying outdoor elements (think a similar shape to Timberland's original yellow boot).
Whatever the style, I'm sold for any shoe that can take me from trail to town, mountain to mainstream, peak to pints – you get the idea. Read on for four boots that don't skimp on function or style and promise to provide comfort all day for whatever adventure you choose.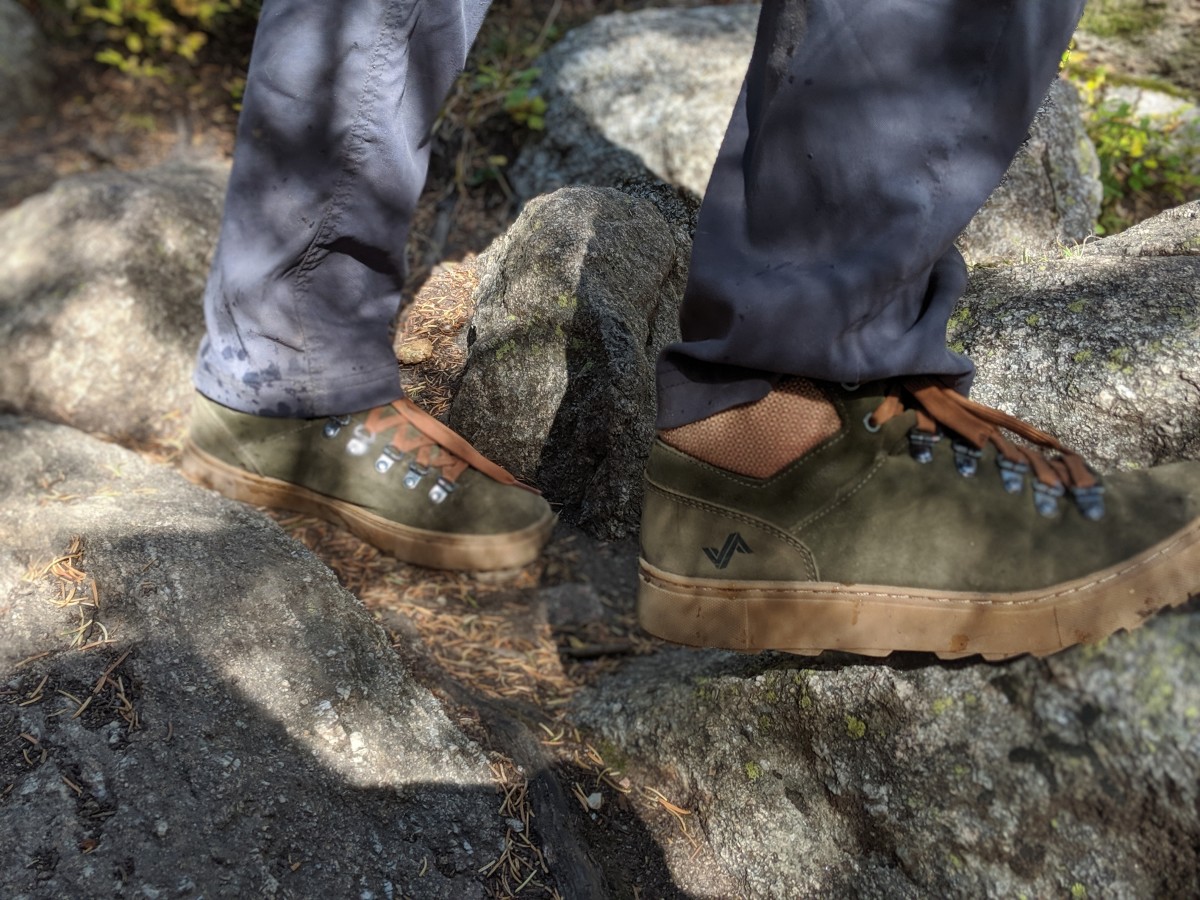 The Foresake Lucie Mids were a win for me with their general style. They look cool enough to wear with leggings or a cute fall skirt, but hold up to light hikes as well. From a few-hours' hike to the nearby brewery, the Lucie Mids kept my feet comfortable, dry, and looking pretty great.
The best part of these boots is that they are fully waterproof, which was ideal for wet mornings or fall hikes that took me through trickling streams. They are made from nubuck leather and suede, with a heathered textile for added style points. On the inside, you'll find a comfortable midsole and footbed; the outsole uses Forsake's Peak-to-Pavement Outsole. The boots rest just above the ankle and have a D-ring eyelet lacing system.
Buy Now for $139.95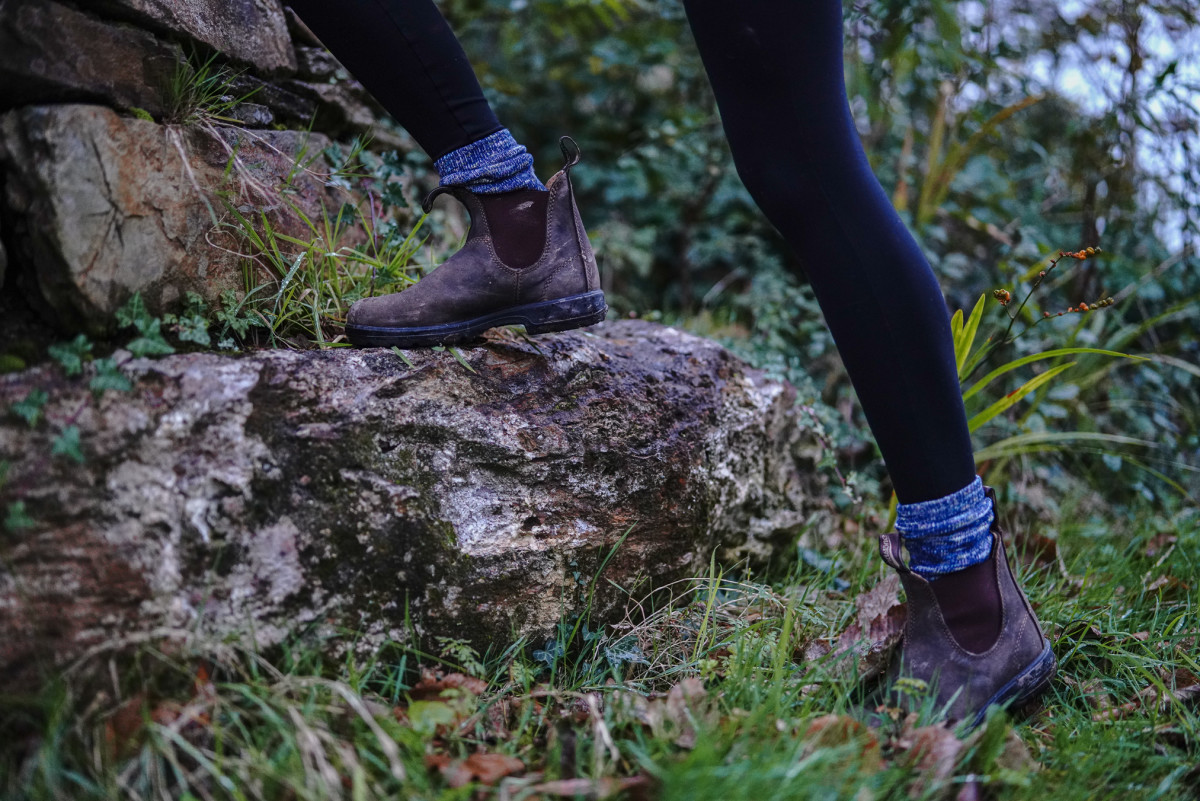 Blundstone's Super 550 Chelsea Boot is one of their best sellers for a reason. The ankle-high boot is sweet on the eyes and effectively timeless – made of simple leather and sold in natural, earthy tones. The shoes are incredibly minimal, with no unnecessary flaps, buttons or seams. Pull loops are placed on the front and back to help slide the boot onto the foot, and the elastic sides allow stretch in the ankle to fit snug with or without thicker socks. Their sleek design is what has helped make them so iconic, worn by people of all ages and genders.
But style is a small part of the reason why this boot is so popular. The boots are incredibly durable, crafted for multiple seasons and purposes. The genuine leather is oil treated, protecting against wet environments, and the seamless upper leather protects from shoe breakage. They're made to wear and work in for hours, built with a cushioned midsole and SPS system to absorb shock from repeated impact in the heel and footpads.
Like any leather work boot, they take some time to break in. Allow a few weeks of walking around to start feeling comfortable. Time wears well with these boots: not only do they shape to your exact foot imprint, but they'll start to adopt that stressed, worn, leather aesthetic that makes them age quite nicely.
If you're looking to simplify your wardrobe, and keep one versatile, durable shoe in your rotation that can take you from fall, to winter, to spring, you've hit your mark with Blundstone's 550.
Buy Now for $194.95-$204.95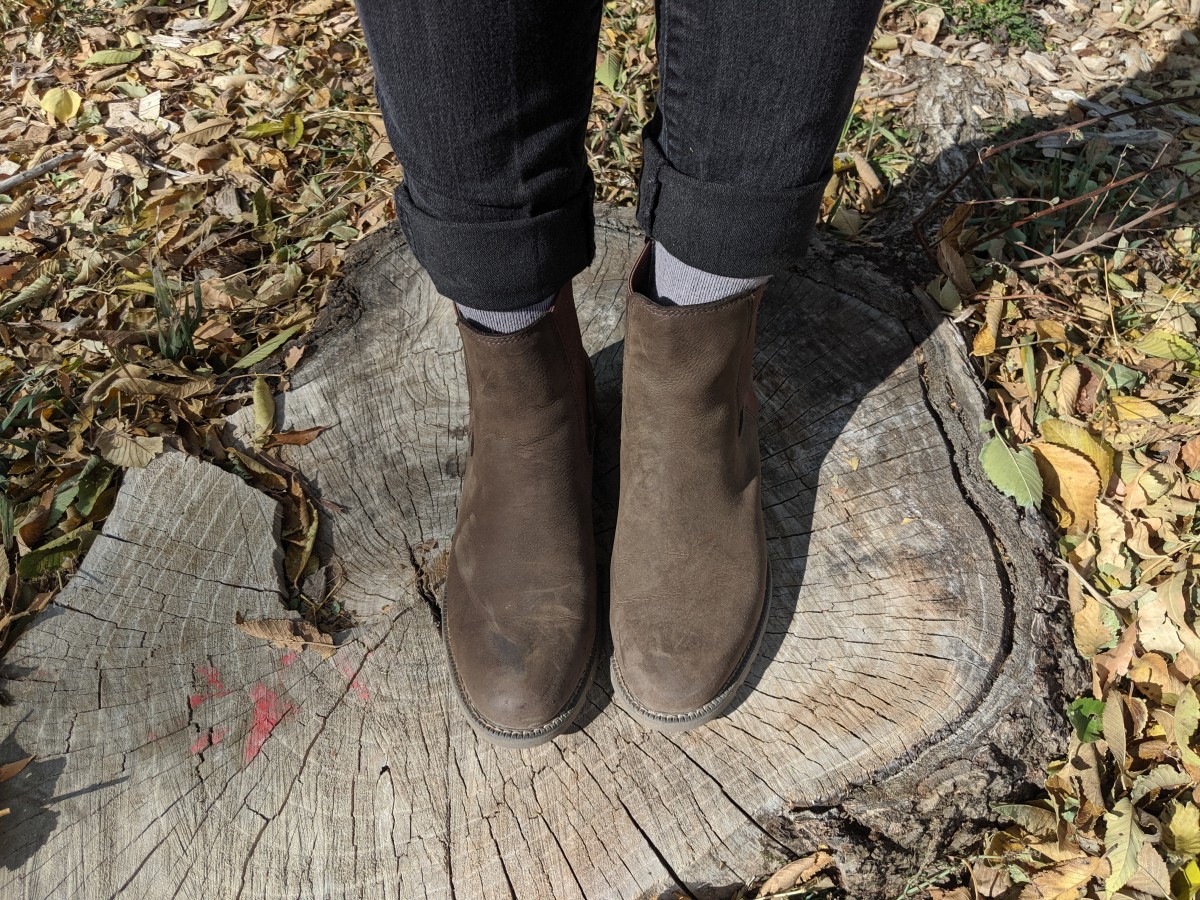 Sightly cheaper than the Blundstones, the Chelsea-style Ariat Wexfords were a pleasant surprise. I was worried about durability and comfort, but these boots held up during multiple hours hanging at a park during a soggy-leafed fall day. Plus, they didn't scuff nearly as much as other similar boots I've had in the past and wiped clean easily.
They kept my feet dry during morning due and warm during chillier temps (though I wouldn't wear these in the snow or below freezing). Overall, these are extremely comfortable and stylish Chelseas if you are looking for a cheaper price point than similar options on the market.
The upper is waterproof suede, while the footbed uses a gel-cushion for all-day comfort and added heel support. There is also a lightweight shank for stability. The shaft is 5.5 inches with a rounded toe.
Buy Now for $159.95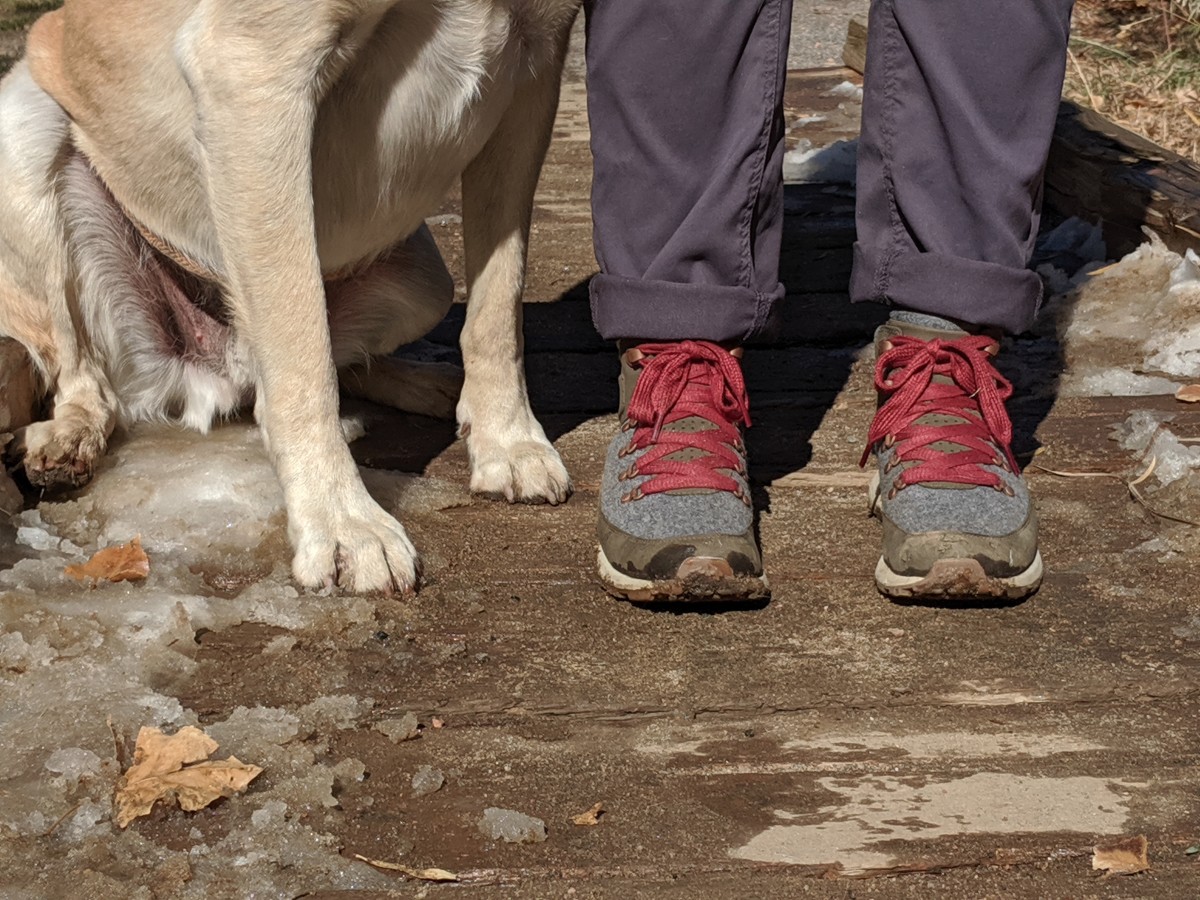 Online, the Merrell Ashford Classic Chukkas looked a bit clunky to me. Out of the box, though, they are not only lightweight and sleek, but also extremely stylish with lots of accented color designs and bright laces – they took me from trail-to-town with ease. The Ashfords are Merrell's throwback to their heritage, with a traditional D-ring and eyelet lacing system and metal hooks near the ankle.
Merrells have always fit my feet well, and this shoe was no different. The boot hits just above my ankle to provide support on uneven terrain and has a comfortable insole and roomy toe box. The shoes are waterproof and breathable, so my feet didn't get too hot, even on sunny days. The upper is made from premium full-grain leather and wool; the outsole uses M Select GRIP for a heavy dose of stickiness on slick rock or loose dirt. (These did slip on hard-packed snow, however).