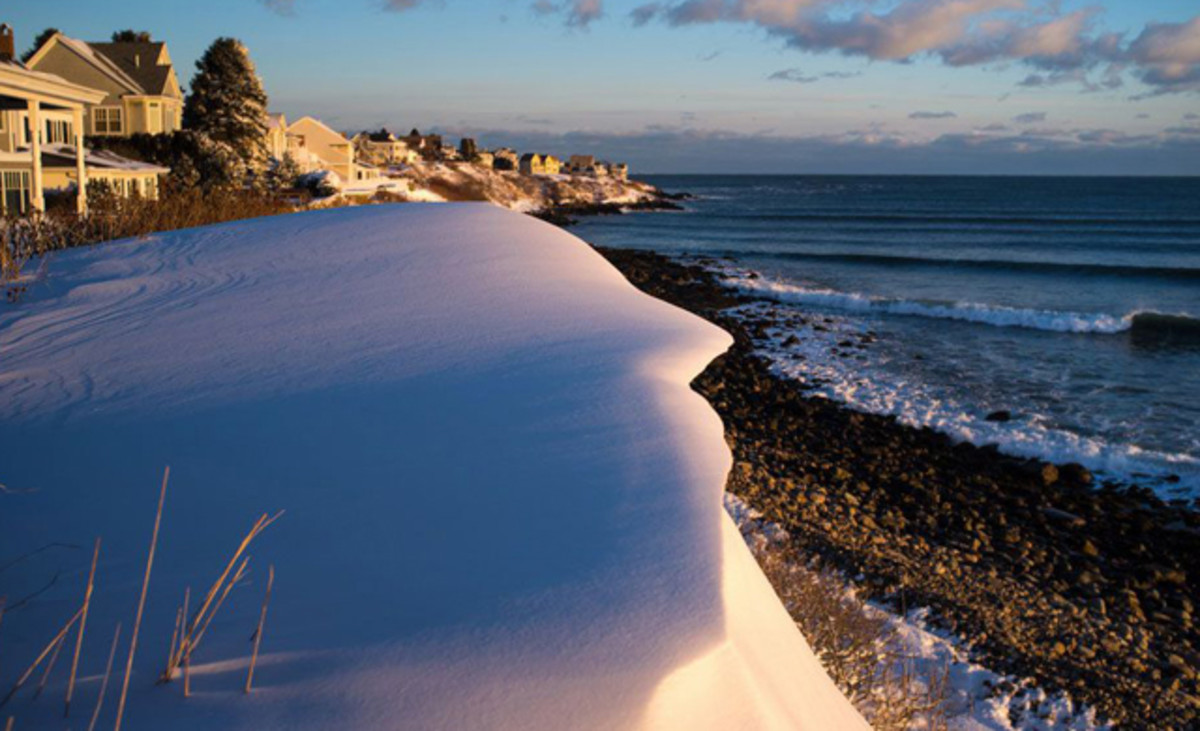 Last winter, the ocean hit 28 degrees from Maine to Delaware. I know what you're thinking: "That's impossible. Doesn't saltwater freeze at 29 degrees?!"
Actually, 28.4.
And the whole ocean doesn't freeze here, but there are days in the Northeast and Mid-Atlantic when there are ice chunks flowing out of inlets and rivers into the lineup — especially the last two winters, which have slapped the East Coast with a new brand of brutal.
Ironically, our ocean temperature got up to 77 in those same areas this summer. (People from the West Coast have a hard time believing that.) We have four months when we might be surfing in the snow and three months in the summer when we wear trunks, and, as you can imagine, everything in between.
Hence, it's pretty important to have good wetsuits, and if you can stretch your season in a suit, that can be a game changer for feeling loose and flexible when you surf.
They say football is a game of inches. And, for the most part, surfing in cold water is a game of millimeters. Every time you go to a thicker suit for warmth, you're sacrificing your comfort and freedom.
So we're particularly interested in technology that can make a 3-mil feel like a 4-mil or a 4-mil feel like a 5-mil. And Body Glove may have just found that technology in its Red Cell. It's called "infrared," and it's some of the same technology used in space heaters and night vision.
The Body Glove Vapor Red Cell actually harnesses the sun's rays to trap heat. Body Glove has explored the balance between absorbed and emitted infrared rays and the body's ability to maintain core body temp. The innovation is a series of red hexagon patterns that transfer the sun's energy directly to the body.
"I really felt the difference when I got a wave, ran up the beach and was walking back into the water. I could actually feel pockets of warm water matriculating up my body," says Andrew Funk, owner of Surfer Supplies in Ocean City, New Jersey. "The sun's light hits the suit and heats all those cells inside."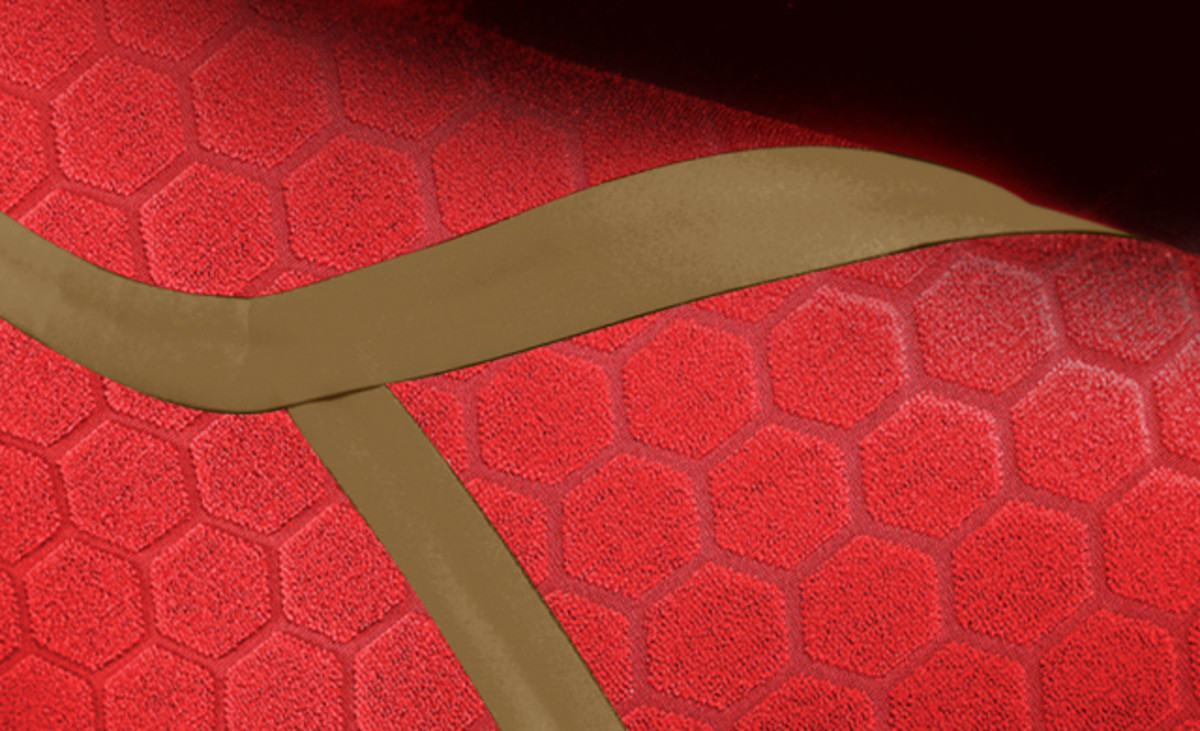 Being warmer doesn't just mean being more comfortable. When you're cold, you move slower. Blood rushes to your core, leaving hands and feet numb. And it's your surfing that suffers. So, if you can maintain that body heat, you save energy, surf longer and generally surf better.
Funk feels the suit is ideal for those days when the water is chilly to frigid, although the air might not be as cold. That's got to sound pretty good to West Coasters as well.
Funk has been wearing the 4/3 with a separate hood into the winter, when he traditionally would have grabbed for a 5-mil. He also found that it dried faster than other suits, which is good for a second session.
In addition, the suit, available as a 3/2 or a 4/3, is made of an EVO-dry material that absorbs about 30 percent less water and has a microbead seam sealant that features 80 percent less volume. The new zipper design is a series of interlocking elements mechanically fastened to a waterproof membrane.
It's science and innovation keeping you warm to do what you love. Because winter around here isn't nice to anybody.
More from GrindTV
Surfer survives near-death wipeout at U.K. big-wave spot
Skateboarding 300 miles to empower young girls
Refugees forced to ride bicycles across Arctic
For access to exclusive gear videos, celebrity interviews, and more, subscribe on YouTube!