With summer in full swing, camping season is at its prime. Which means it's time to get after it before it's all over.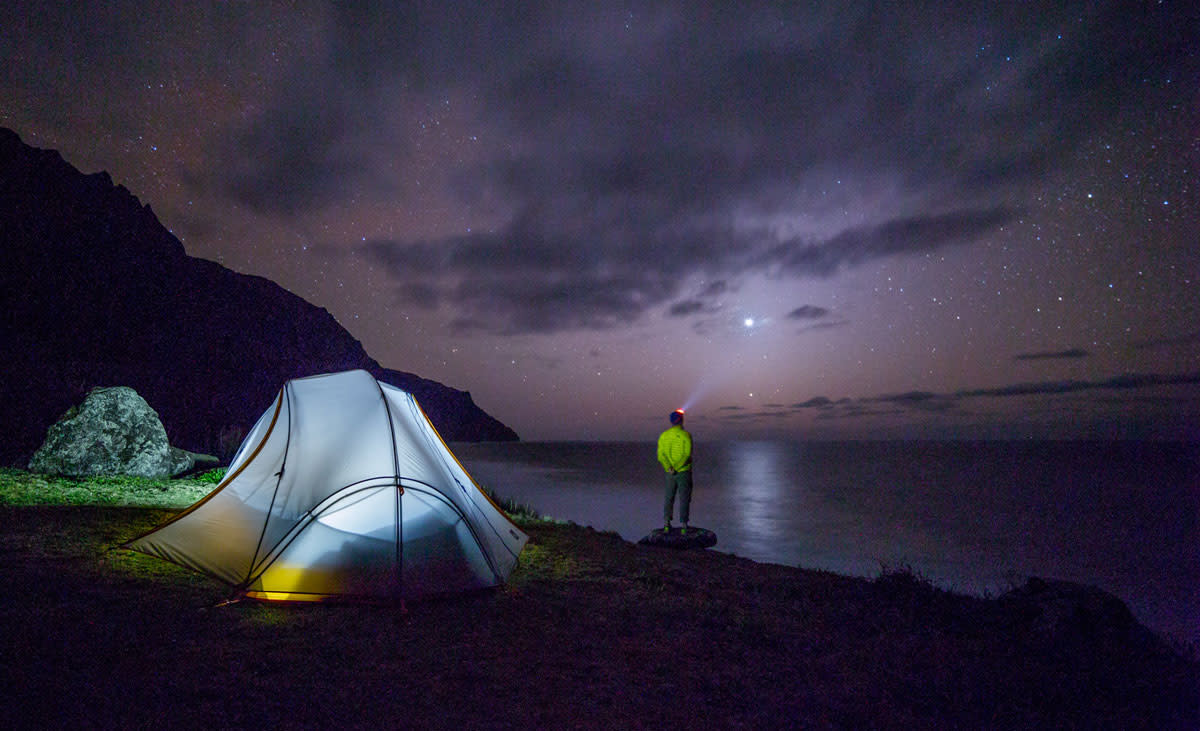 There's a lot to be said for heading into the backcountry on a light-and-fast mission, but sometimes it's nice to load your vehicle with coolers and pillows and not have to worry about how much weight you're carrying.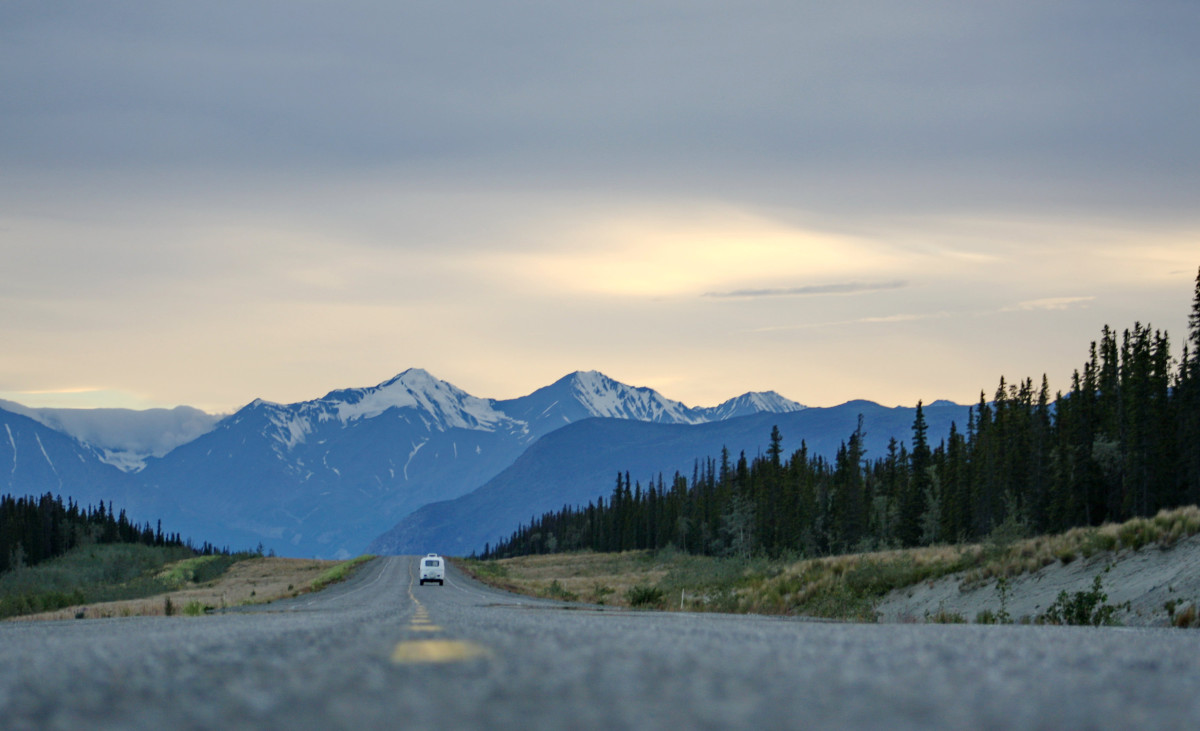 Here are some add-ons that will make your car camping trip that much more fun.
You want games, music, and icy beers? You got it.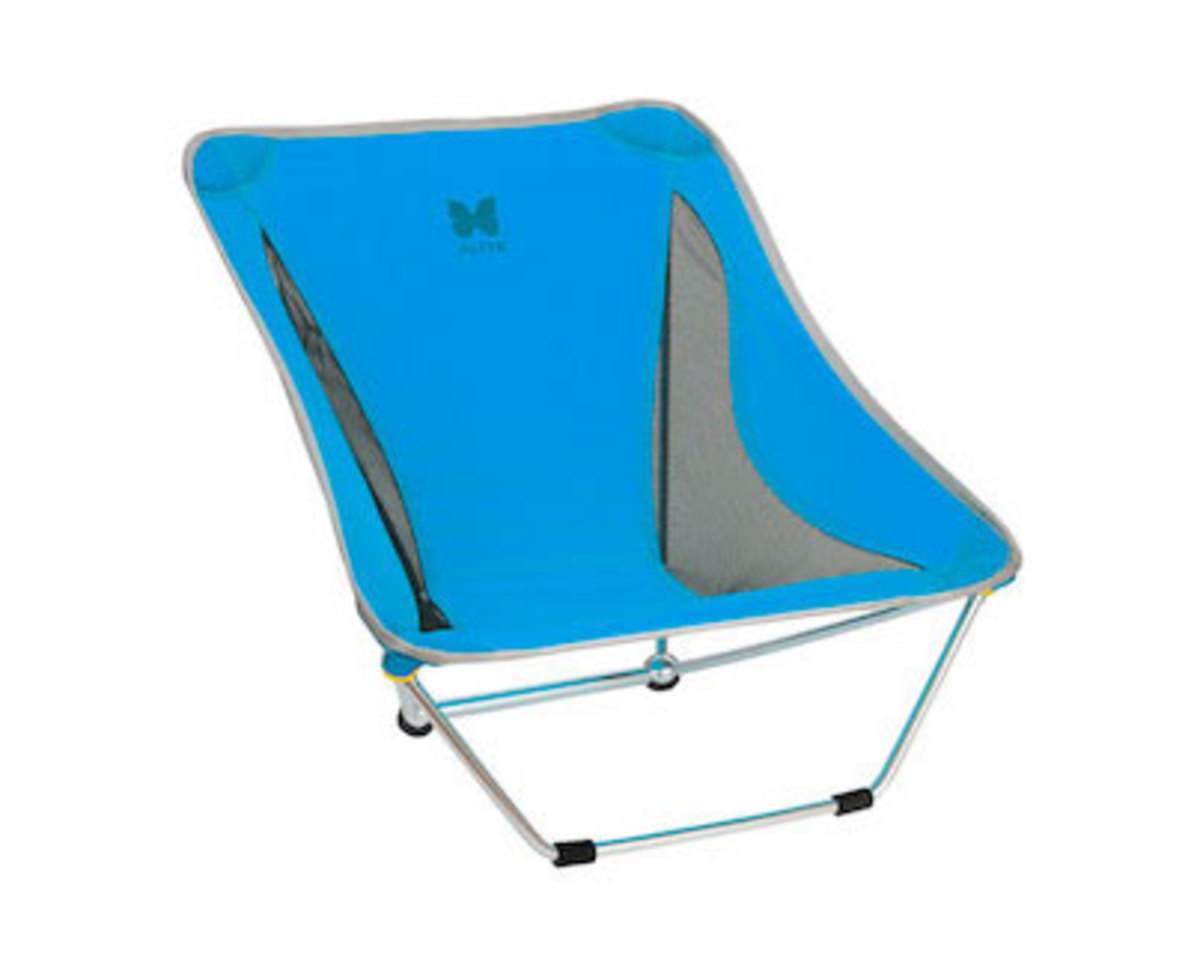 Having a place to sit instead of posting up on a rock or stump is a great way to feel like a real civilized human when you're in the woods. The low-slung Alite Mayfly, which can be set up to either rock or recline, is comfortable and puts your face right at fire-pit level for prime marshmallow roasting.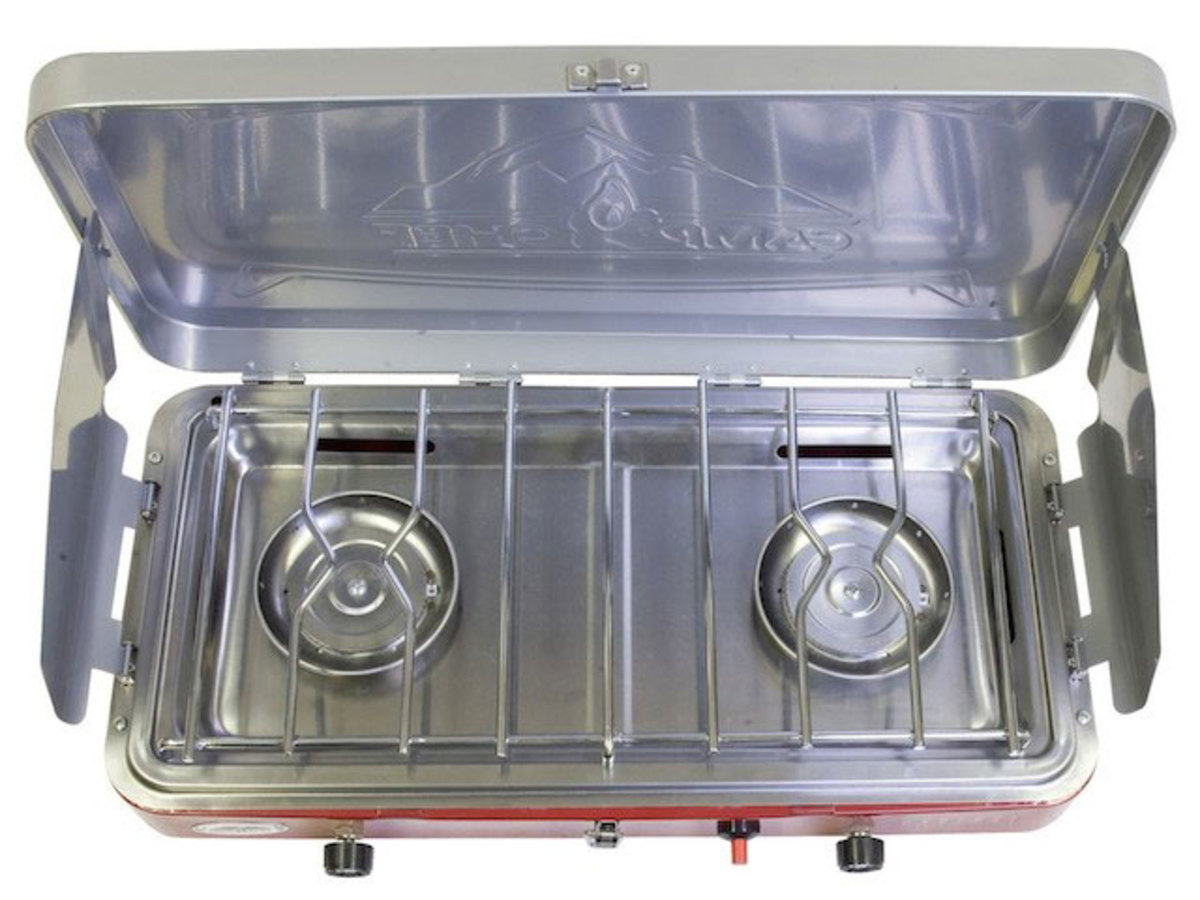 The two-burner Camp Chef Everest stove lights up hot and fast. The burners are spaced far enough apart that, unlike some other camp stoves, you can actually fit two pots on it. That means bacon and pancakes at the same time.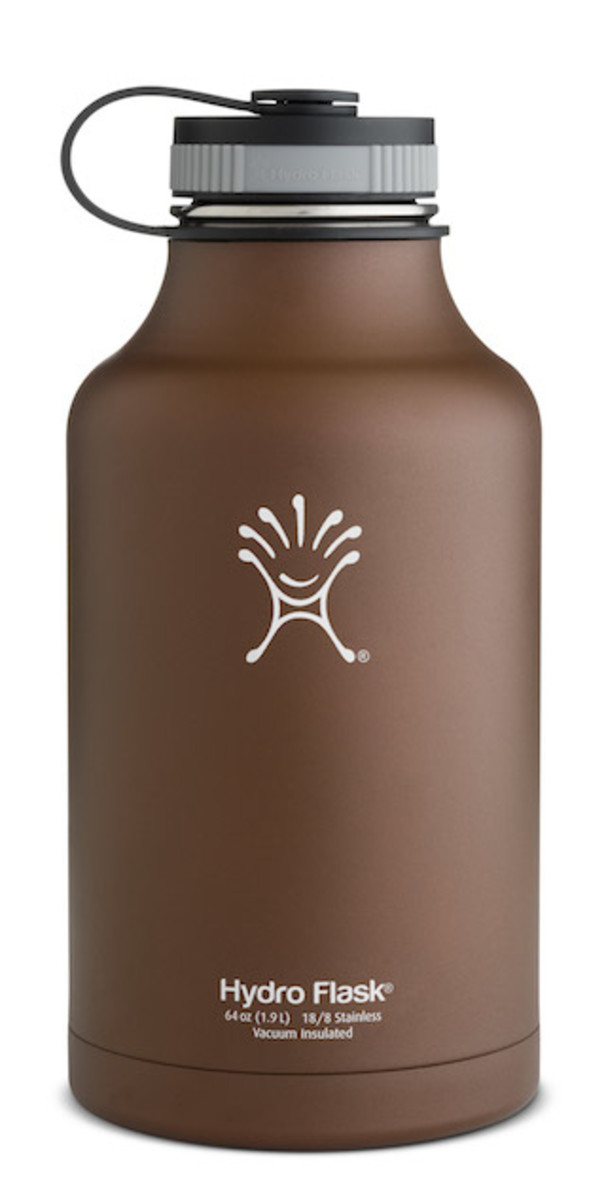 Beer is one of the things that gets left by the wayside on big backcountry trips, but there's no reason not to bring it on car camping trips.
The 64-ounce stainless steel Hydro Flask Growler keeps beer cold for 24 hours, but, more importantly, it keeps it carbonated.
You can get it with a sippy cup straw lid, too, if you plan on drinking the whole thing by yourself.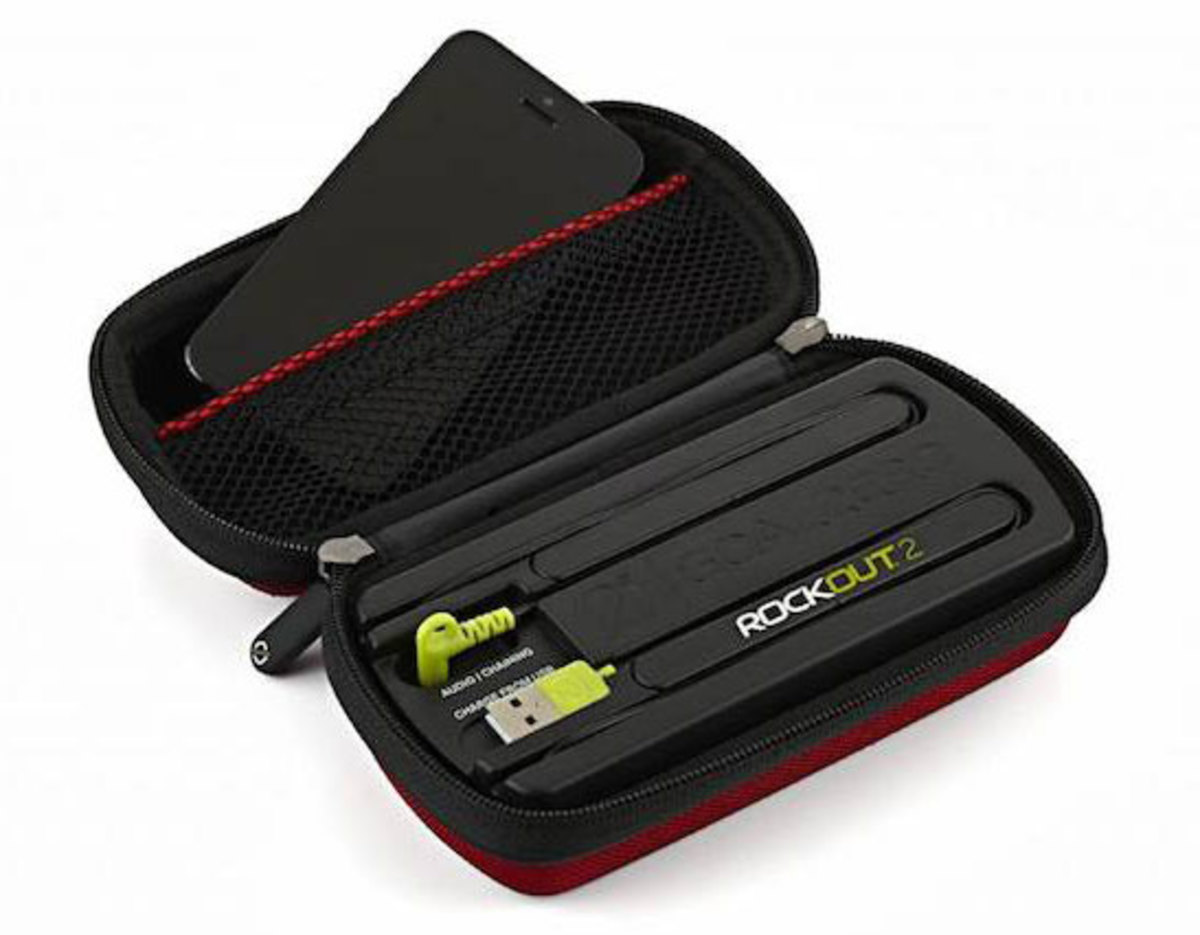 Music-wise, you could opt for soulful white-guy campfire guitar—or, if your friends aren't musically talented, you could bring Goal Zero's Rock Out 2 Solar Speaker. The Bluetooth-enabled speaker holds a charge for 10 hours and comes in an insulated case, so it stands up to the outdoors. It's light enough that you could bring it on longer trips, too.
 
More from GrindTV
Save the Waves Film Fest launching East Coast tour dates
These are the most bikeable cities in America
5 really fun things to do on your next camping trip
For access to exclusive gear videos, celebrity interviews, and more, subscribe on YouTube!