It's tough to visualize the International CES if you've never been to one. Imagine the entire city of Las Vegas—the casinos, the conference halls, the food courts—is awash with tired-looking men and women there to hustle their goods or give into the hustle. Getting from one expo to another can be a journey in itself. You don't eat well for days on end. Chances are you'll blow $20 on a single hotel beer and one run at a Lord of the Rings-themed slot machine. But man, you get to see some cool stuff. You get to see the future.
CES started off with a bang yesterday during press day; Samsung, LG, Ford and several other big-name companies held significant press conferences, announcing products ranging from phones to TVs to washing machines and smart vacuums. It's clear at this juncture that 2015 will be the year of the Internet of Things (IoT): smart devices and services placed around your home that all talk and sync with each other, such as washing machines, dish washers, TVs, and much more. Other stars of the show included carmakers: autonomous cars are coming very quickly. It's all very new and exciting.
I'll be focusing on health and fitness tech: gadgets like wearables, apps and services that make you better, faster, stronger and healthier. Those are mostly cordoned off in the Sands Expo near the Venetian, but my first stop today was the Convention center, where big boys like Sony and Toshiba vie for your attention.
Withings Activité Pop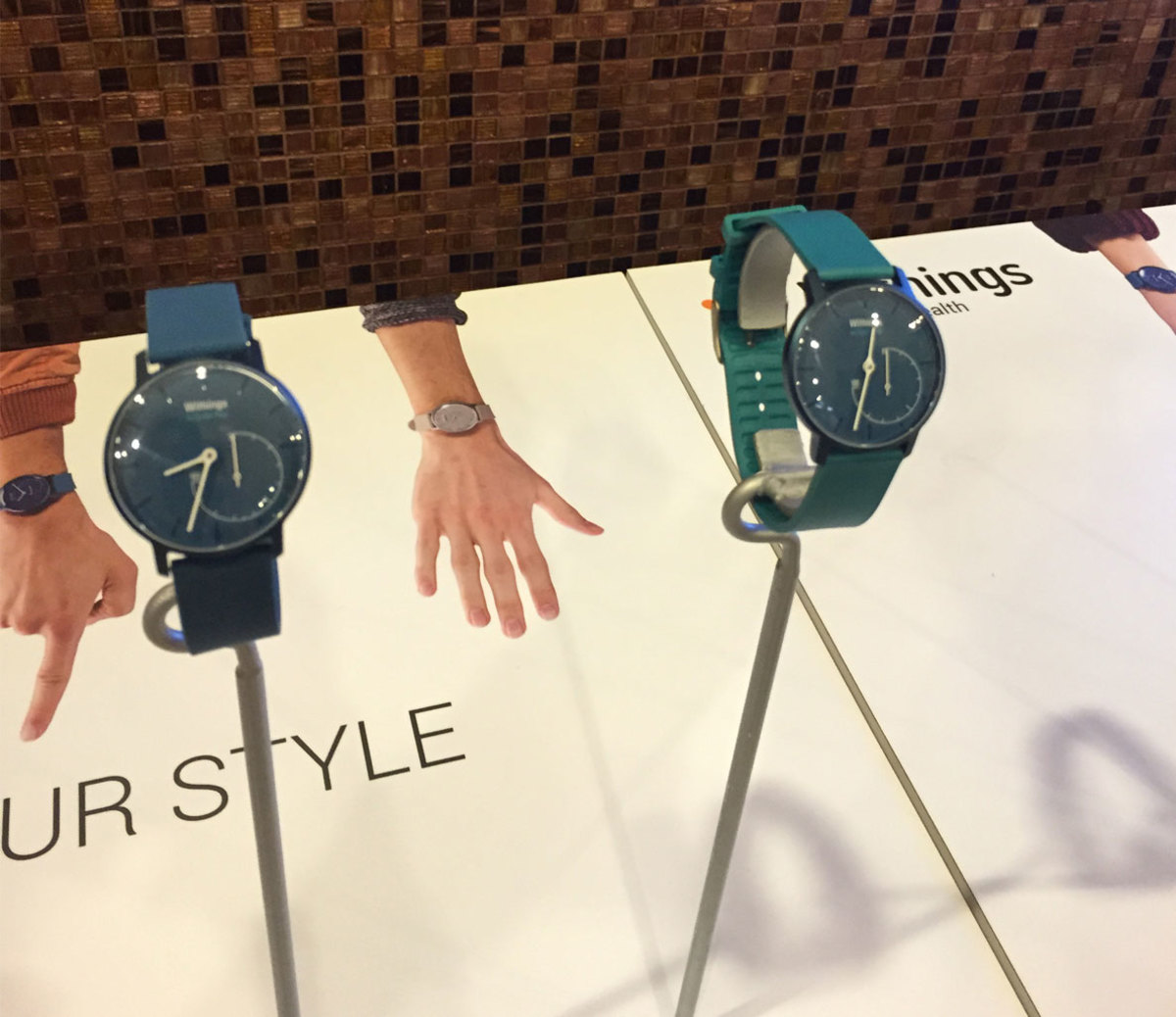 I started off the morning with Withings, one of the most important companies working in the fitness wearable space today, which was showcasing its new Activité Pop. People will recognize the Activité from Withings; it looks like a normal watch with an inset clock that actually monitors how far you've gone in an app-input fitness goal that day, and there's no need to recharge the watch because it uses a normal watch battery. The drag? It costs $450.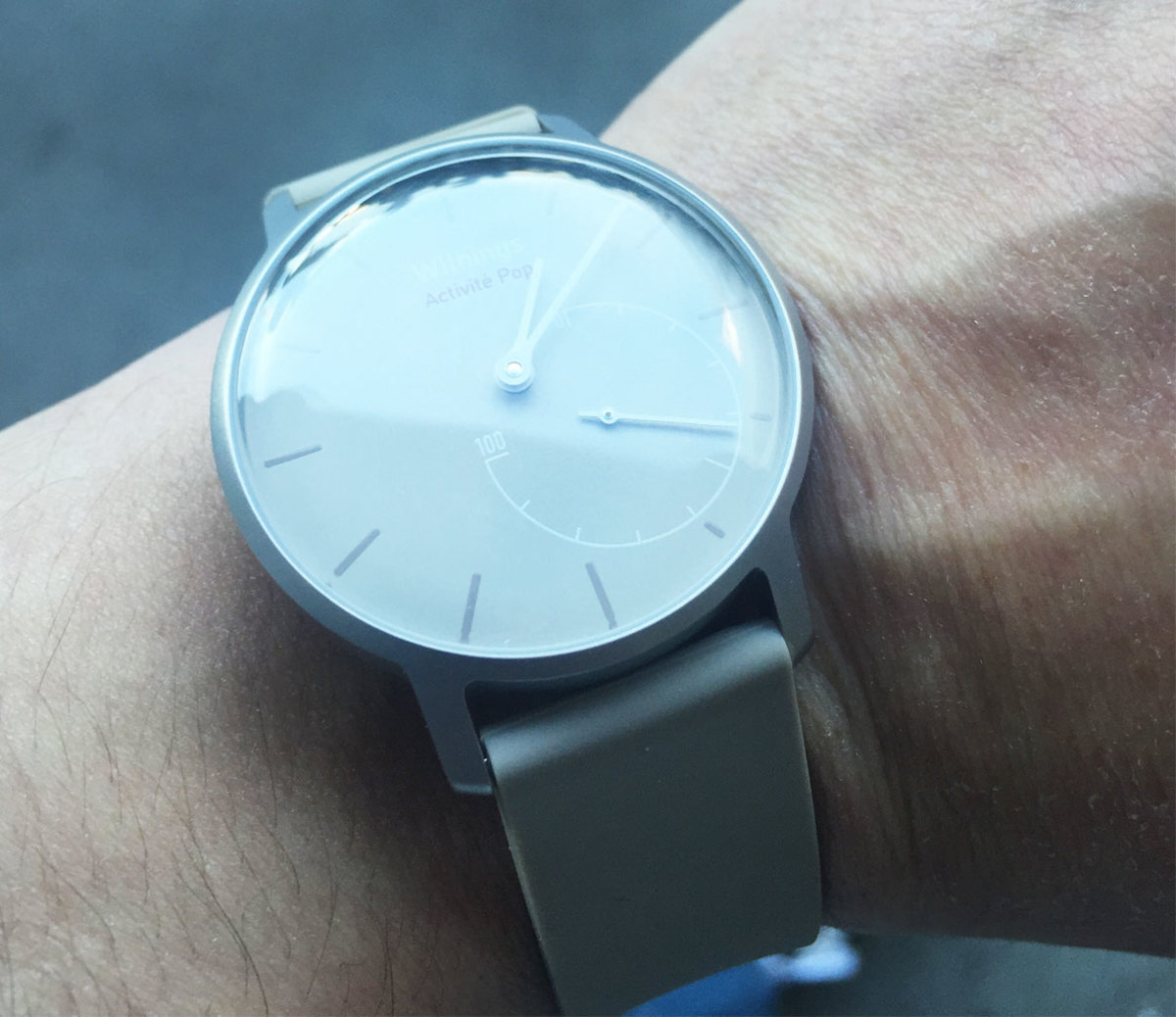 The Activité Pop is a toned-down version of the flagship watch, smaller and with a rubber strap instead of leather. It retails at $150, making it more accessible to the average guy. Withings gave me a test device, and I've been using it throughout the day. Although it's not my favorite color (sort of… suede), the Activité Pop has a lot going for it, especially with the smaller size. I gave it a fitness goal of 10,000 steps in a day—at CES, you beat that by 2 p.m. I was proven right. This is the affordable activity tracker you'd actually want to wear. But, for the moment, it's iPhone only.
Polar Loop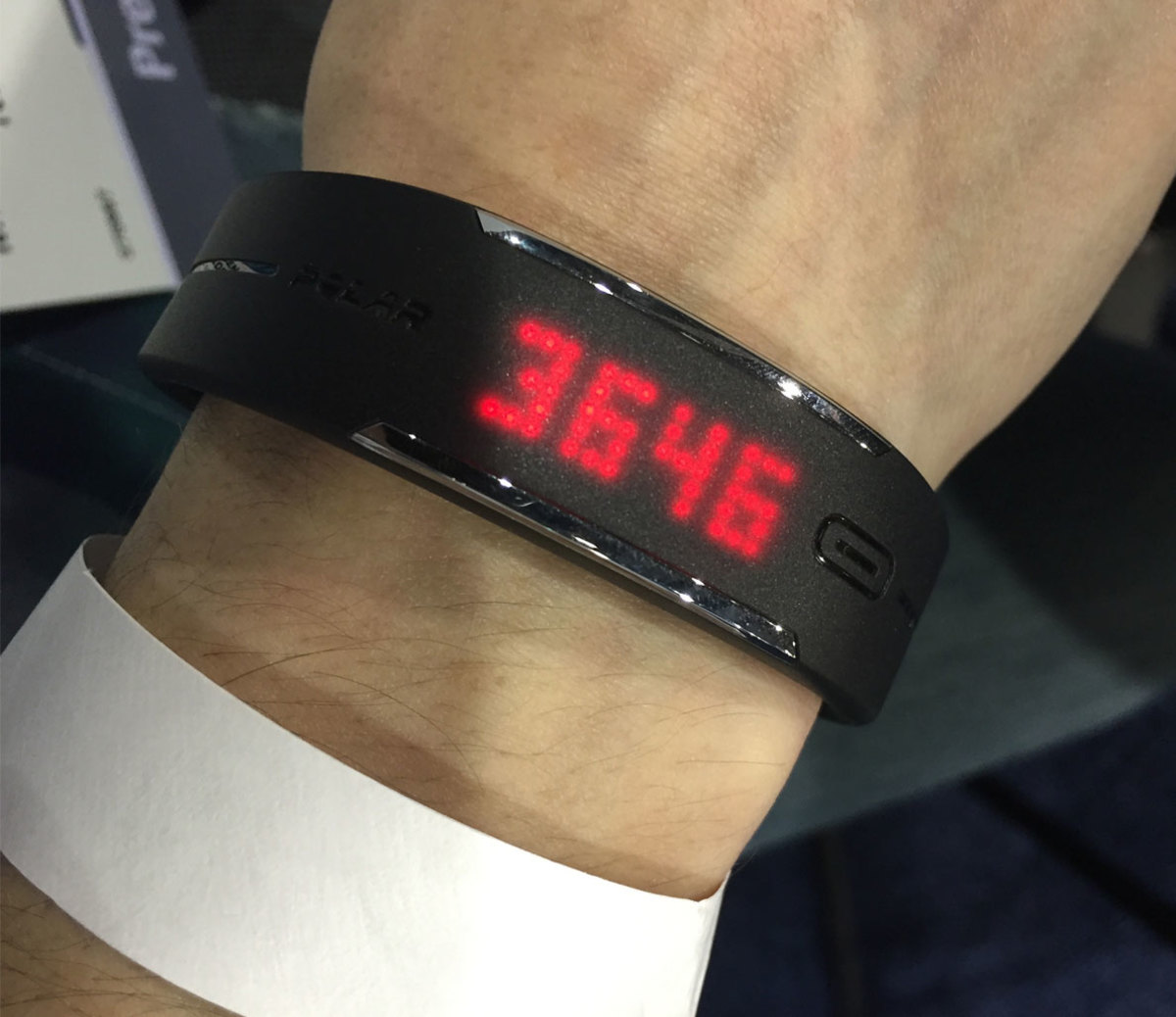 I'm also wearing the Polar Loop, an activity tracker that monitors steps taken, calories burned and normal workouts like running. Actually, I'm in a competition with a few fellow journalists—by January 9 at 6 p.m., whoever's taken the most steps will have a donation to a charity made on their behalf of Polar. I chose the Special Olympics. Wish me luck.
The device itself isn't exactly stylish, but it sits on your wrist comfortably and doesn't suffer from being a watch—most people wouldn't want to buy a new watch, but rather supplement it with a band, I'd imagine. In any case, every time I shake my wrist, the Loop gives me a step. Curious. To win the challenge, I may or may not buy a vibrator (it is Vegas), slip the band around it, and set it on for all night. (Jk.)
Sony SmartWatch 3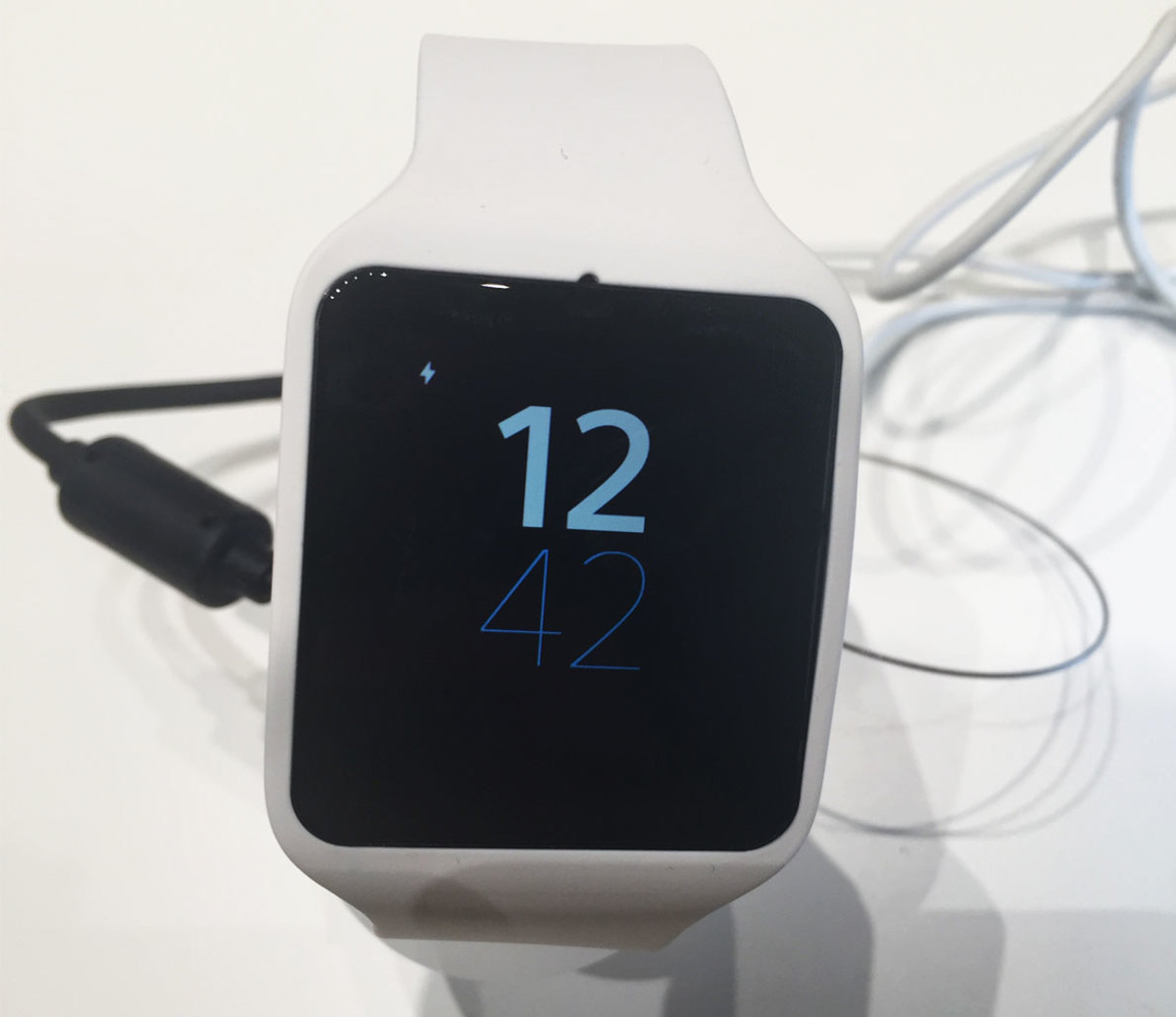 I also got the chance to check out Sony's new SmartWatch 3, which was shown to me by former NFL linebacker Dhani Jones. He swears by the device. "I partnered with Sony to create a better experience as an athlete, to track everything that you do," he said. "As a professional athlete, so much of that information can get lost."
The SmartWatch 3 originally came with a rubber body, but Sony unveiled the device at this year's CES with stainless steel links to make it more stylish. The device can do what most fitness trackers do—but it's Android Wear still, so you have to use an Android phone. But it stands out in that it can be its own device, free of the burden of a phone. For example, you can load it with music and go for a run. If you have an Android phone, what was sort of a flub is now a smart, stylish buy.
And One For the Home…
Even though we're mainly focusing on health and fitness accessories, it's important to note everything that came out of CES this year so far. One of the biggest innovations was the curved SUHD TVs by Samsung. What does the S stand for, you ask? Well, nothing, really. Turns out it was only named that because of how Samsung names things (like the Galaxy Tab S).
So that's: S Ultra-High Definition. What's different than normal ultra high definition? The idea is that the screens maximize color from millions of tiny nano-crystals and a proprietary algorithm that Samsung isn't giving away anytime soon. Check out the juxtaposition of an SUHD (the one on top) and a normal UHD below.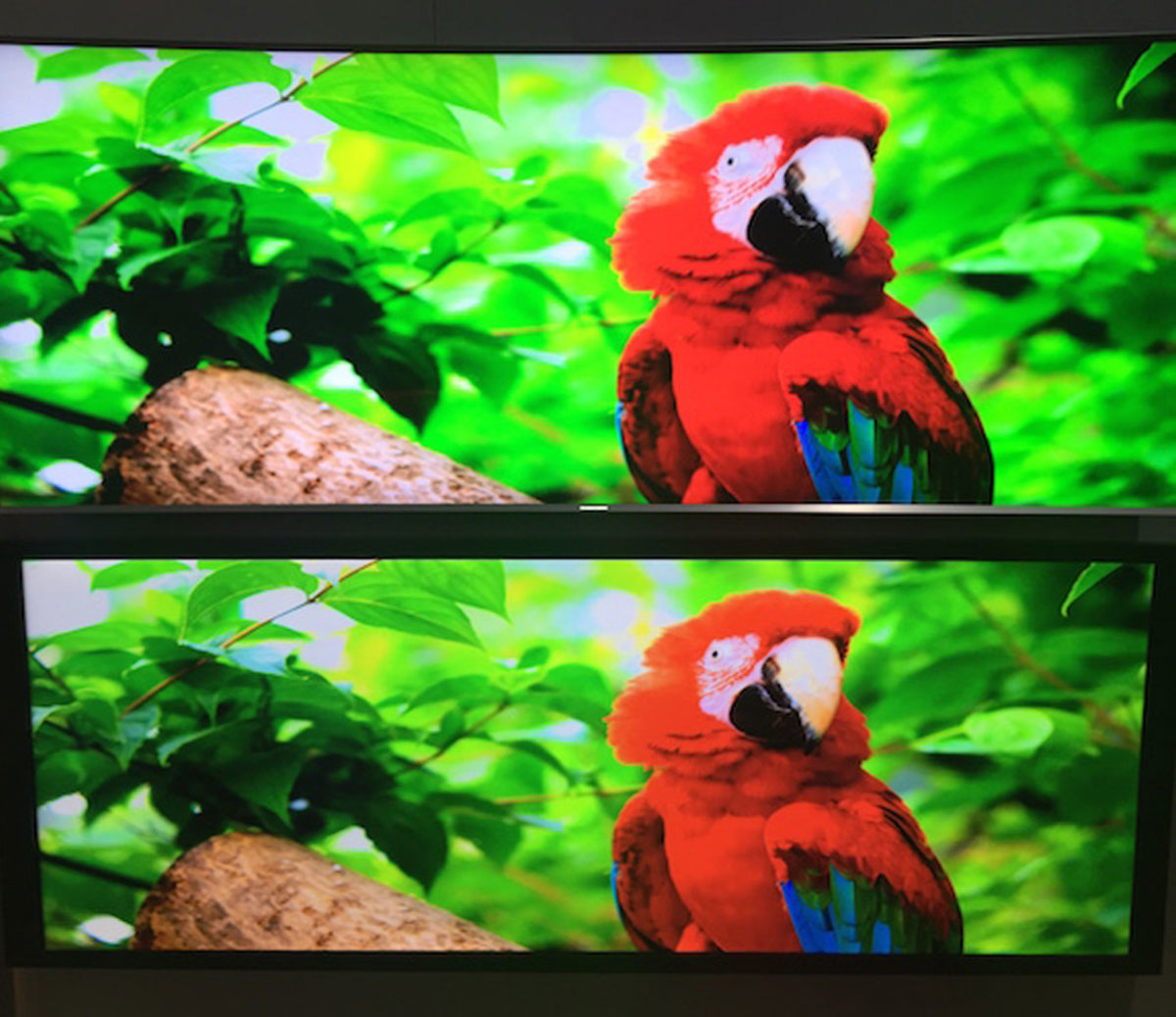 I would be remiss without mentioning one of the coolest things I saw today: Smart desk company Stir showed me its latest and greatest product, the specifics of which are under embargo until later in the month. But definitely look out for a story on the new smart desk then.
Now I'm off to the Sands Expo for CES Day 2. 
For access to exclusive gear videos, celebrity interviews, and more, subscribe on YouTube!