Kansas City Chiefs star Patrick Mahomes had a breakout season in 2018, taking the NFL by storm and winning the Most Valuable Player award after passing for over 5,000 yards and 50 touchdowns. Now, Mahomes is joining a new team: Oakley has announced that Mahomes has been signed to the brand.
Mahomes broke records in 2018 on the NFL field, and now he's setting a new milestone with Oakley as the first-ever football player signed to the brand. As part of his deal with the brand, Mahomes will support the Prizm lens technology and off the field, he will be often wearing the Sutro lifestyle eyewear, which is available now, as well as the all-new Ahyris Collection, which launches in May.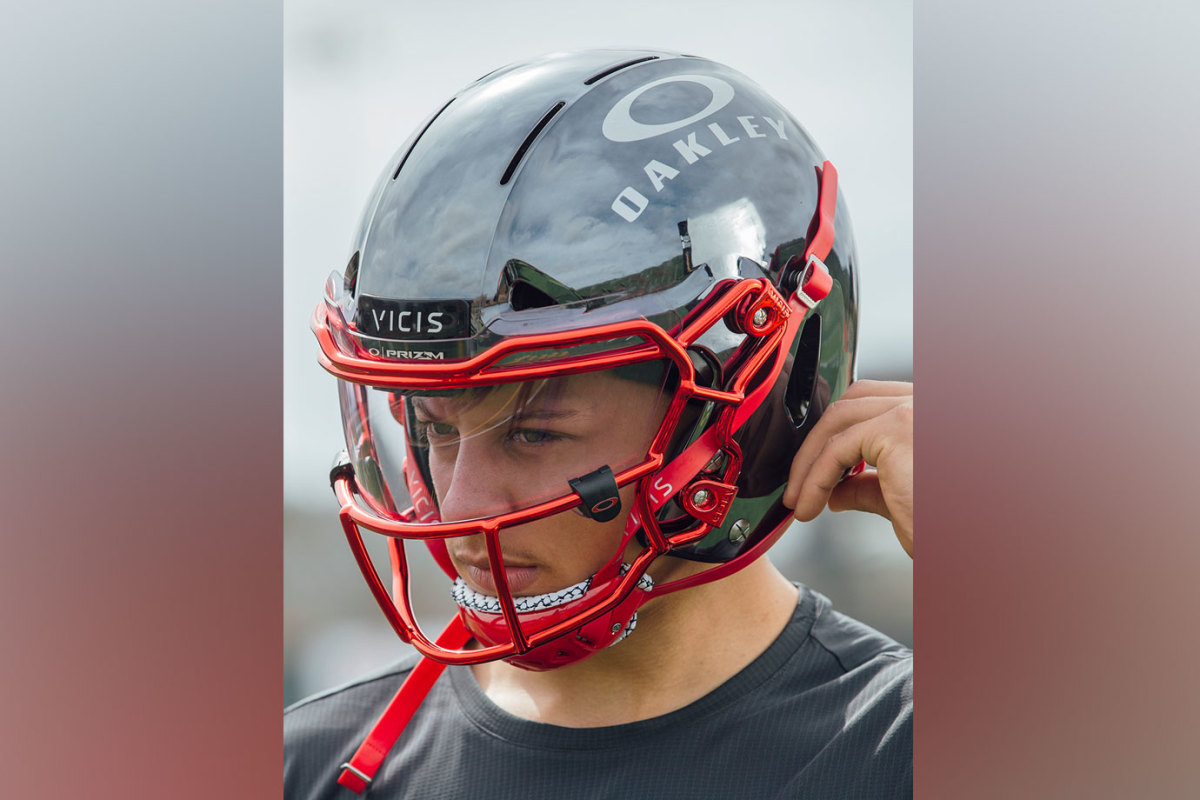 "I am honored to join the Oakley family as the first ever football athlete," said Mahomes. "After spending time at Oakley HQ and meeting with the brand's innovators, designers and scientists, I know that together we can push the boundaries of what is possible in sport performance and beyond."
 

View this post on Instagram

 
Mahomes joins a roster of numerous top-level athletes, including New York Yankees slugger Aaron Judge, golfer Bubba Watson, Olympian Chloe Kim, and pro skateboarder Ryan Sheckler. As part of his work with Oakley, Mahomes will be featured in the "See It In Prizm" campaign, which pushes the idea that "through Obsession and the revolutionary lens technology gives athletes of all levels the confidence to be more than they ever believed they could be – to ride faster, jump higher, throw more accurately and become better," per Oakley's release.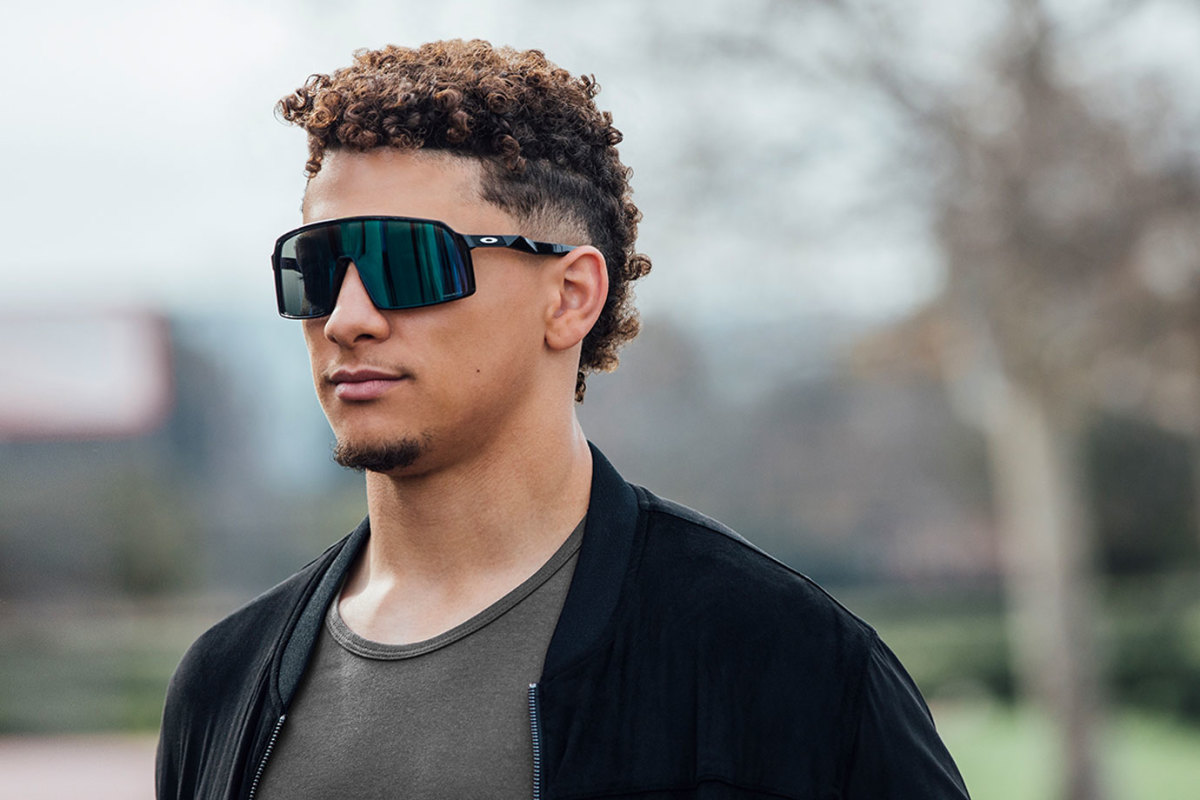 "Patrick Mahomes II is one of the most electrifying young athletes in all of sports, not just football," said Gwen Van Lingen Oakley's SVP of Sports Marketing in a press release. "With an unmatched combination of character, athleticism, precision, vision and football IQ, we're excited to welcome Patrick to Team Oakley and continue to support him with the equipment to perform at an MVP level."
Mahomes led his Chiefs team to the AFC Championship game last season, and now he'll be hoping to get to the next stage—the Super Bowl—with the help of Oakley.
To check out more on on Oakley's football and lifestyle collection, Prizm technology and Team Oakley, check out Oakley.com.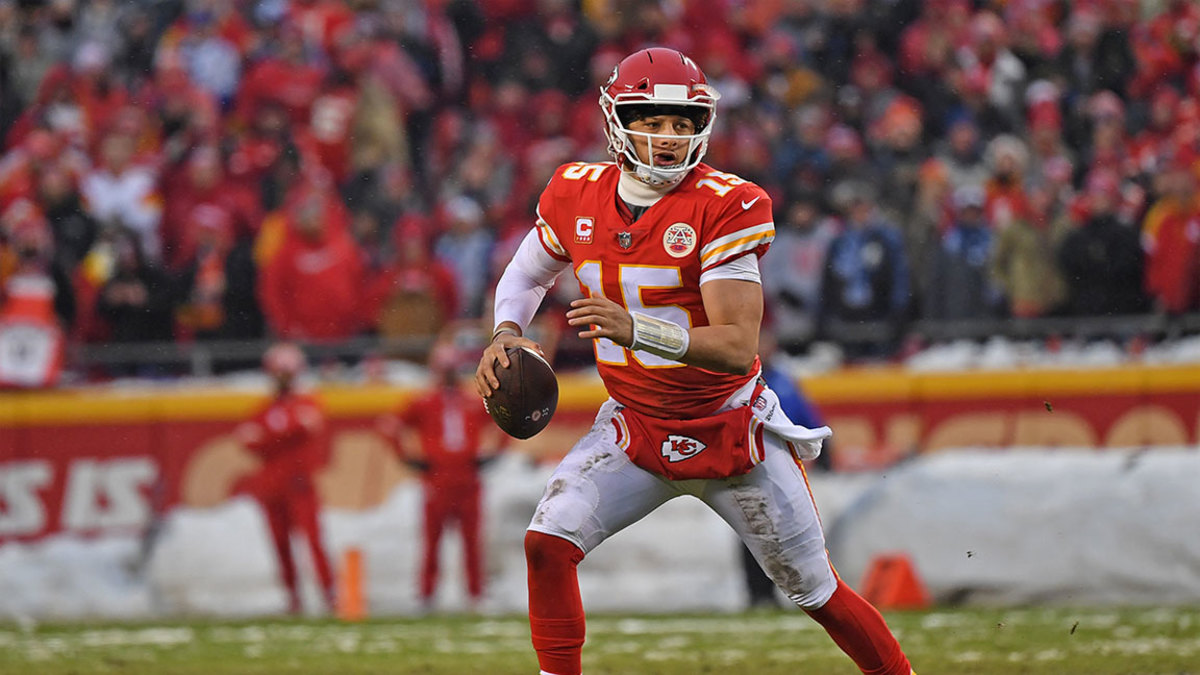 For access to exclusive gear videos, celebrity interviews, and more, subscribe on YouTube!