Normally when watches crack the million-dollar mark at auction, it's because they're super rare and in the kind of pristine condition that can make casual observers think they've never been put on a wrist. So how did the sublimely scratched timepiece above, a Rolex Submariner from 1956 that's missing both its original bracelet and the model's signature bezel, rake in $1,068,500 at Christie's sale, An Evening of Exceptional Watches, on Wednesday night?
To be fair, it is a rare watch, and watch value is often based primarily on rarity. This model has a dial that's normally used on another adventurous Rolex model, the Explorer, which is rare to see. On top of that, its depth rating (the numerals on a watch dial that tell you how deep you can take it underwater) is written in red (you can just make it out above the word "Submariner" at 6 o'clock. It says "220/660," and there are no characters to indicate that that means 220 meters or 660 feet.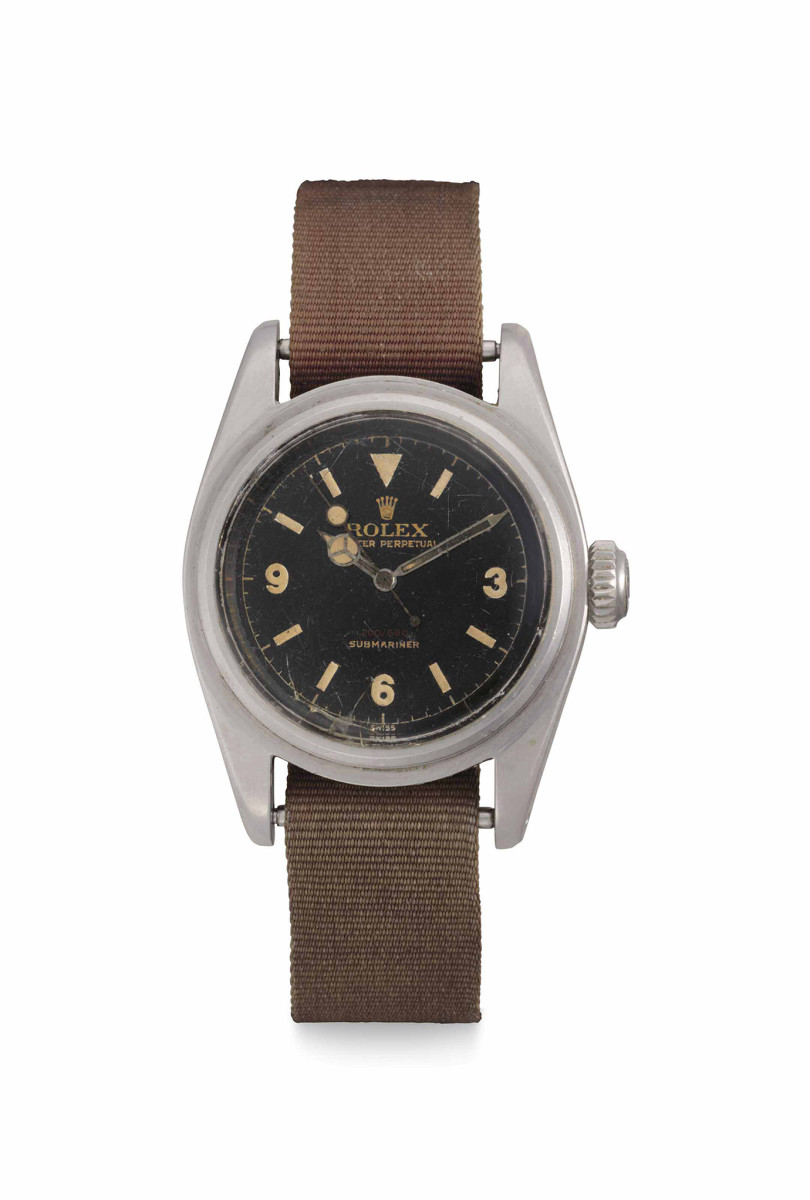 It also has a pretty great story. According to the guy who sold it, his father wore the watch every day for decades. According to Hodinkee, he popped the bezel off while working as a painter (the paint would get between the crystal and the bezel and prevent it from rotating), and didn't put it back on before he passed away in 2017. His son, who consigned the watch, didn't either.
It doesn't sound like the likeliest history for a watch that is now the most expensive Submariner ever sold. But there we are.
For access to exclusive gear videos, celebrity interviews, and more, subscribe on YouTube!