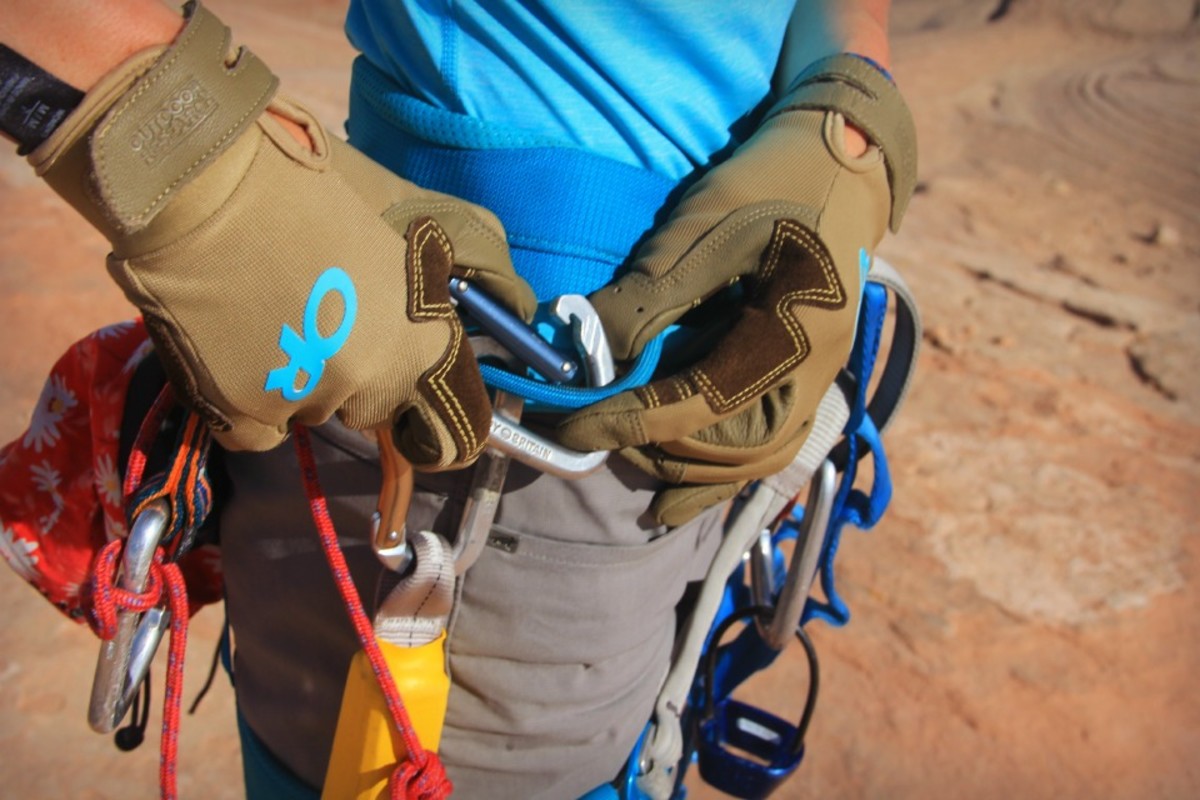 If you've spent enough time rock climbing, you know that what goes up must come back down and belay someone else—it's good climbing etiquette and an essential skill. But with belay duty (that's when you give and take slack to help someone else climb and use your body weight to prevent a nasty fall should they slip up) comes rope burn, sore fingers, and grimy, dark-colored palms. Part of the package, right? That's what I thought until a fellow belay buddy introduced me to a new concept: the belay glove. Once I tried them, I swore I'd never go back to naked hands again.
The gear: Women's AirBrake Belay gloves from Outdoor Research
The breakdown: Full-finger belay gloves that protect hands from climbing rope friction and grit.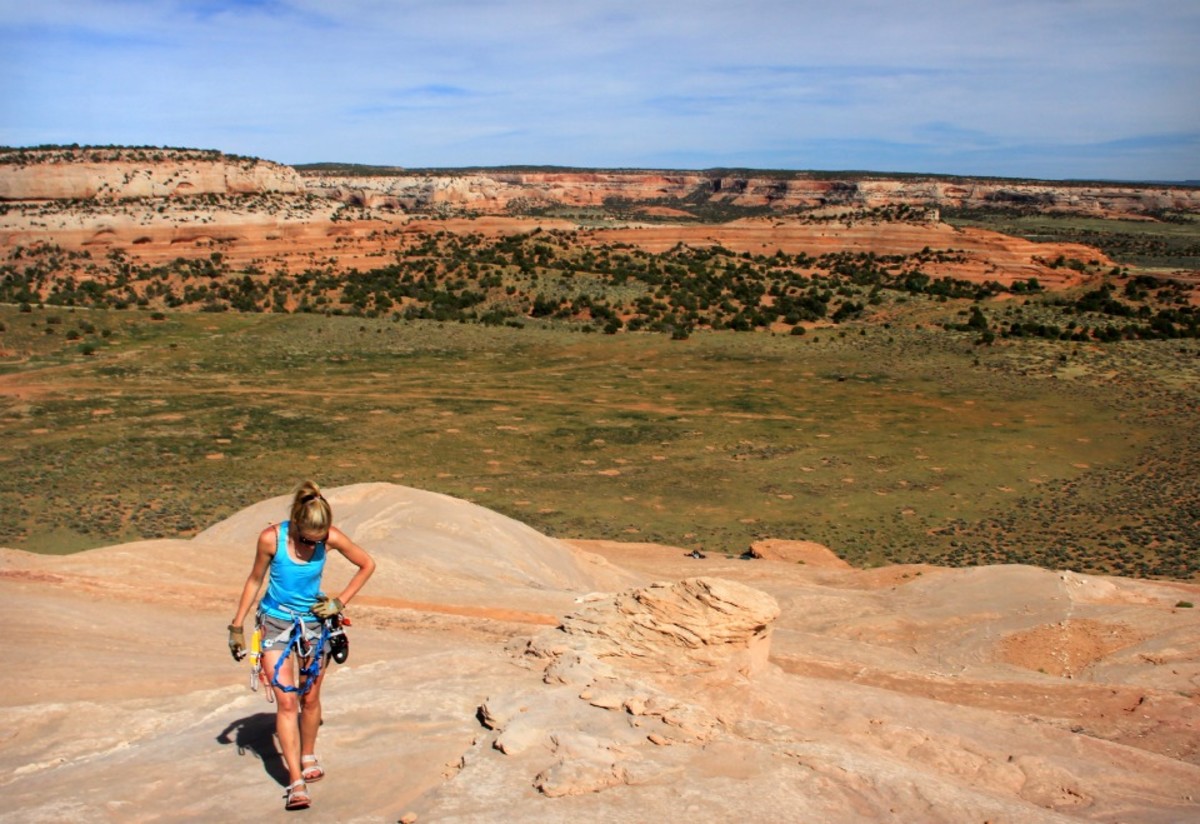 What I loved:
Think about it: our hands are our most essential tool when it comes to rock climbing, but how often do we try to protect them—and I mean really protect them? These gloves are a first line of defense against minor injuries caused by belaying and rappelling thanks to a few neat features. The AirBrake gloves all have gel pockets on the palm that help dissipate the heat caused by friction, and strategically placed vents on the back of the fingertips to prevent sweaty hands. As a whole, the gloves are stretchy and breathable, despite being made from leather and suede, meaning you can wear them in the hottest conditions if you need to. One feature not to be overlooked is the Kevlar stitching—by placing it in areas that get the most abrasion, the gloves won't wimp out after a few climbs. Speaking of multiple climbs, I loved that these gloves stayed supple and didn't stink after a full day of pawing rock.
What I missed:
These gloves definitely run a little small based on general glove sizes, especially if you don't like a super-tight fit, so order up a size. I'm usually a medium and my hands did feel constricted, though they were not immobilized at any point (you should especially do this if you'll have tape on your fingers). And, despite all the inventive ways the gloves release heat, in desert conditions they can still get hot, so make sure to bring an extra carabiner along to keep them safe if you need to take them off.
The verdict: These belay gloves are super comfortable and protect one of our most valued tools—hands—from all the annoying aches and pains associated with belaying. And if they sound like just a luxury, give them a try—we're 99 percent sure they'll become an integral part of your climbing kit. Bonus: If you've ever done a self rappel or simul-rappel, these are essential for keeping hands cool and comfortable!
Buy them: MSRP $49, outdoorresearch.com.
Similar stories on GrindTV
Swim Guide 2014: The best swimsuits for outdoorswomen
Car camping extras worth the splurge
5 cool yoga mats we really, really like
For access to exclusive gear videos, celebrity interviews, and more, subscribe on YouTube!