Branded Content
Head for the High Country With Columbia's Silver Ridge™ Utility Collection
This article was produced in partnership with Columbia Sportswear
Hiking a high-altitude trail is always a challenge. As the mile count grows and you climb higher, your breath gets shallower, your steps become slower, and your body grows more fatigued. But once you get the chance to pause, breathe crisp mountain air, and look around you, the journey's hardships start to fade. Above the tree line and at higher altitudes, you gain a new perspective on your surroundings—and on life overall.
A memorable adventure spent day-hiking in the high country starts with packing gear that will stand the test of time. A heritage brand known for classic hiking staples, Columbia Sportswear recently introduced its Silver Ridge™ Utility Collection, and it's an ideal choice for a backcountry trip. The collection includes four garments crafted with recycled materials and packed with function to keep you comfortable, both on and off the trail. Forget about hauling a dresser's worth of clothes—these essentials are the foundation for a day (or multiple days) of hiking anywhere in the country.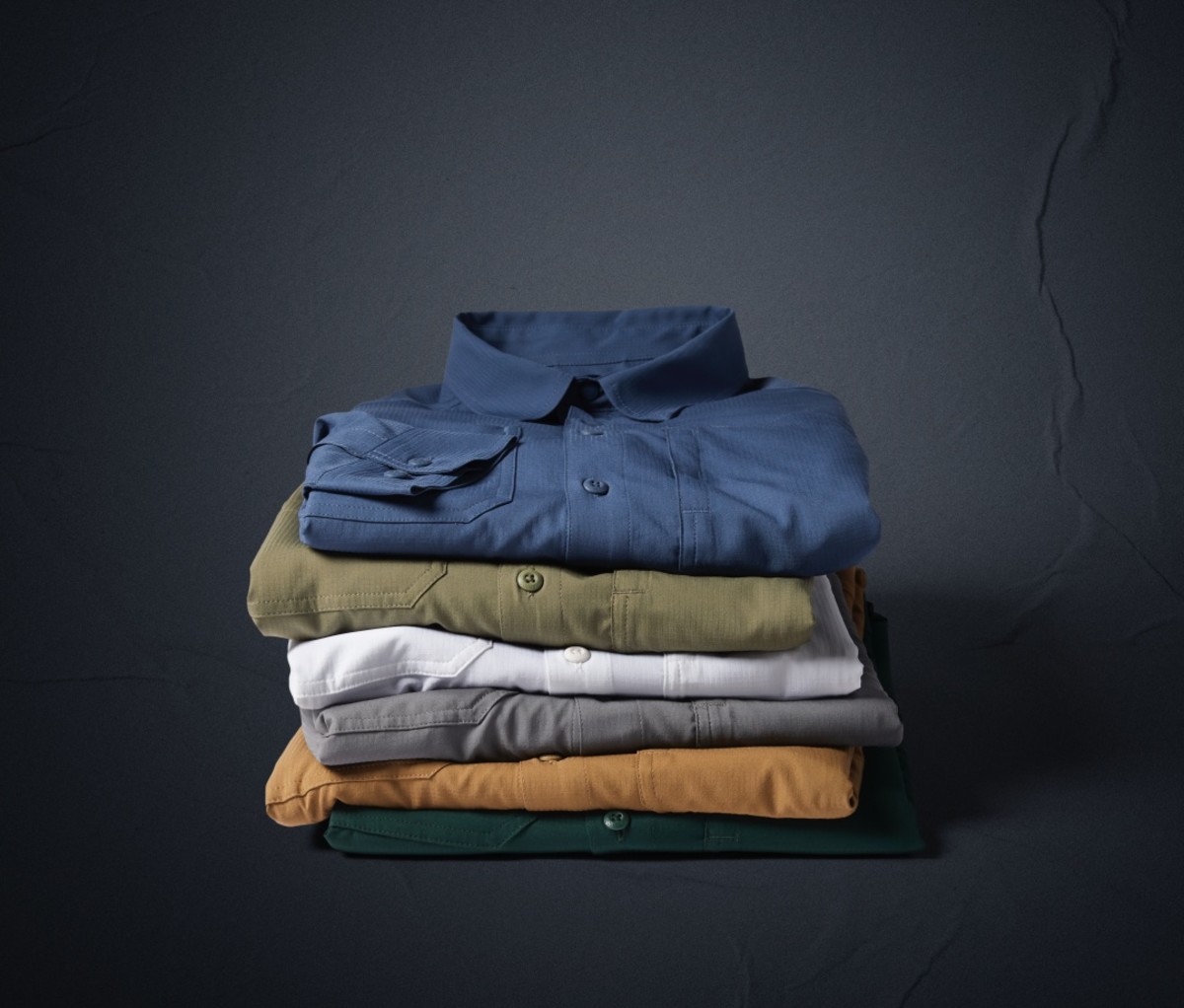 The Utility Lite Longsleeve and Utility Lite Plaid Longsleeve feature snap buttons at the collar—which makes them easy to open up when conditions get hot—and Omni-Shade™ UPF 50 sun protection, so you won't have to slather your whole body in sunscreen. They also come with double chest pockets for convenient storage, they're made with durable recycled polyester fabric, and they have a timeless silhouette for a laid-back look.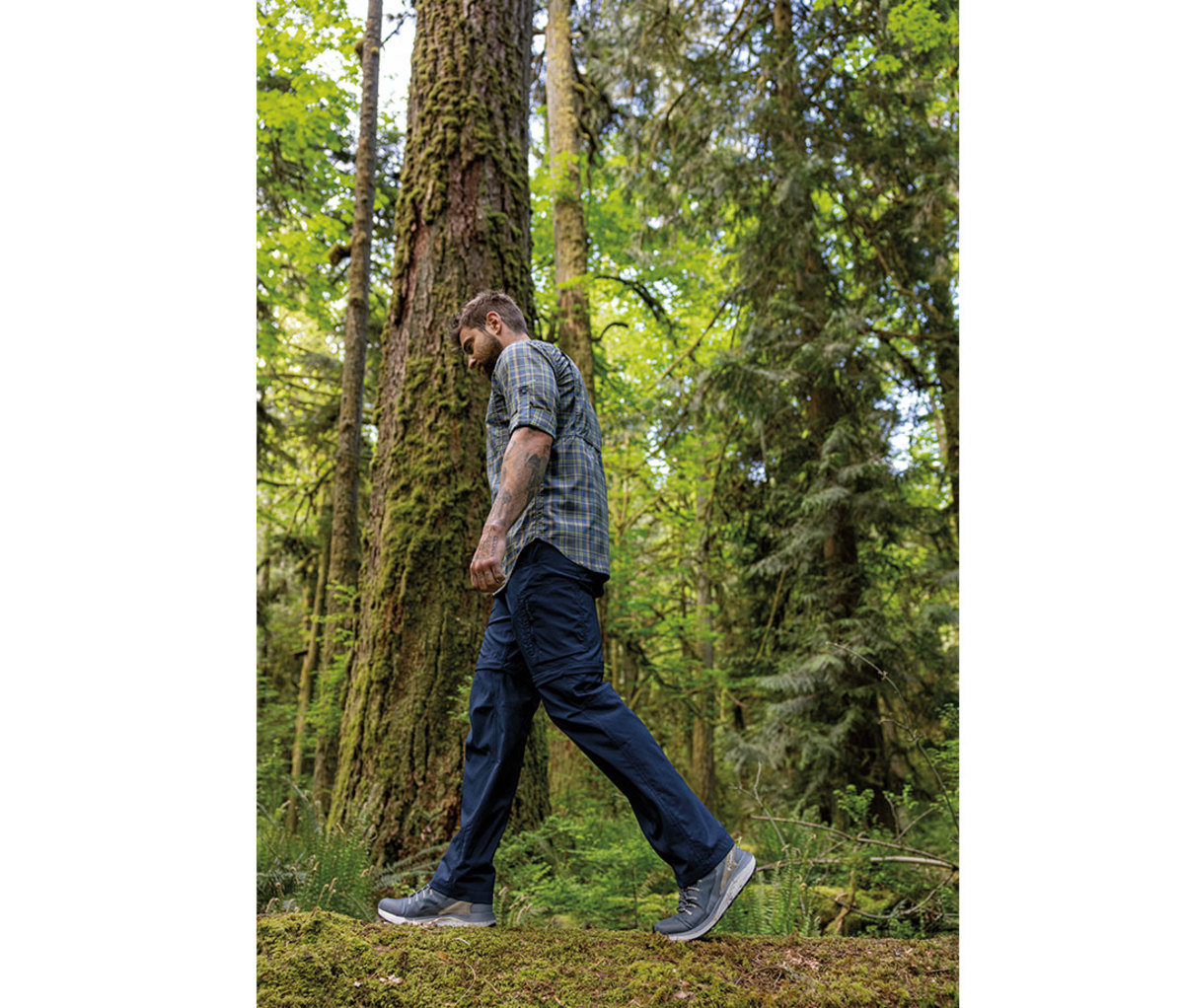 The Utility Pant is made with a moisture wicking, two-way stretch fabric that moves with you, and it also comes with an integrated removable belt for a snug fit and four pockets to keep your on-trail essentials close at hand. Expecting hot weather? Reach for the Utility Convertible Pant, which turns into a pair of classic shorts just by zipping off the pant legs.
Once you've packed the right gear for your trip, you're ready to choose a trail. Below, we've compiled a list of some of the best trails for backpacking and day-hiking—from the West Coast to the East Coast—to add to your bucket list. Whether you're an experienced backpacker or you're just starting out, there's something for you here: Tackle the full trail length or split them up into sections for more approachable hikes. Either way, you'll get a true backcountry challenge and incredible views to boot.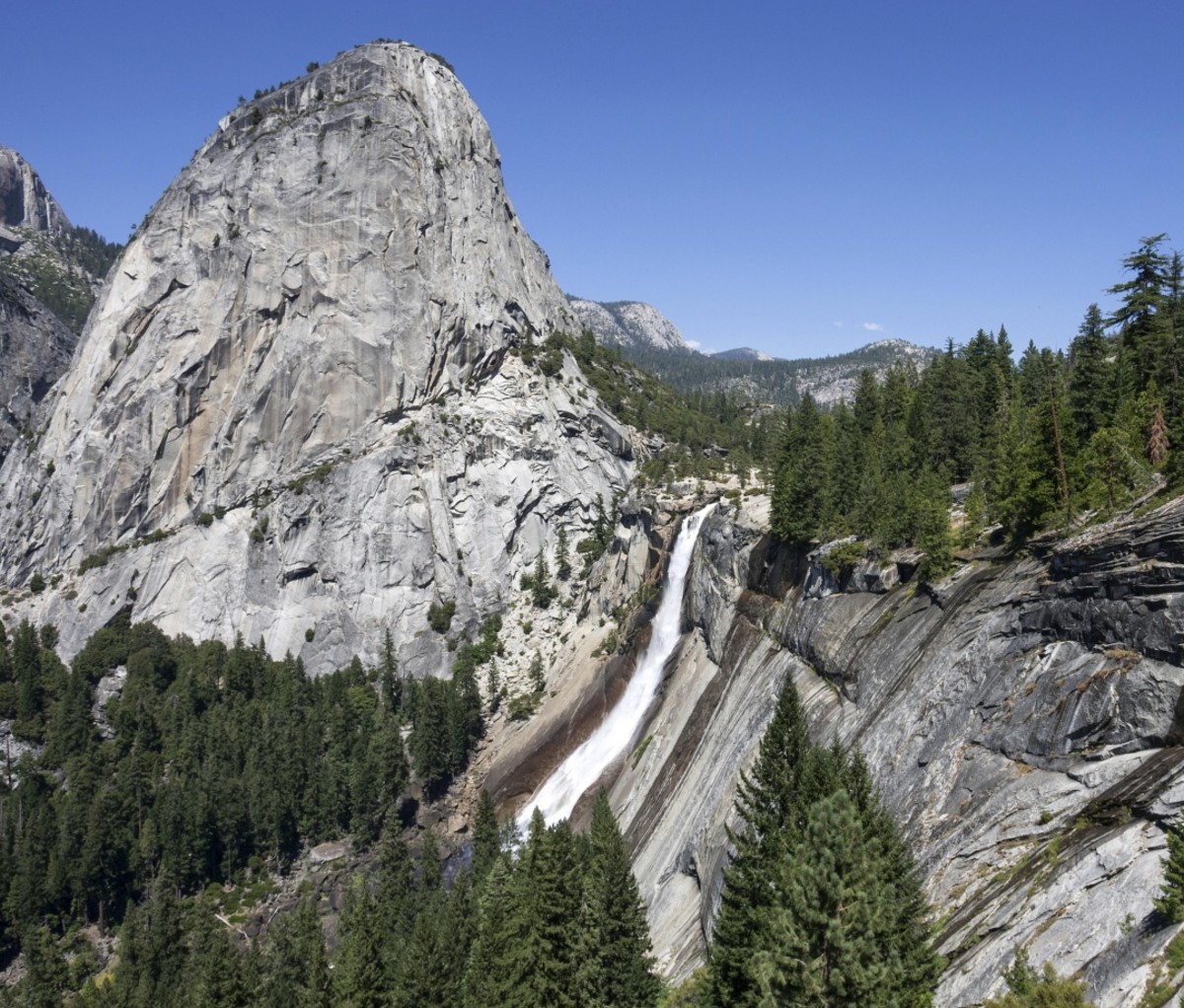 1. John Muir Trail in California
One of the most iconic routes in the world, the John Muir Trail (its original native name is Nüümü Poyo) stretches 211 miles through the Sierra Nevada mountain range in California. The trail passes through Yosemite, Kings Canyon, and Sequoia National Parks and passes through some of the world's finest mountain scenery along the way. Hikers can expect towering granite cliffs, steep climbs, high altitudes, lush meadows, backcountry lakes, and ancient forests.
When you don't have three weeks to spare for the full thru-hike, section hiking the trail is a more accessible alternative for experiencing this incredible route. The best segments for spending a few nights in the wild include Yosemite Valley to Tuolumne Meadows (about 20 miles) or Kearsarge to Whitney Portal (about 49 miles).
The Day Trip Mod: Visit one of the main destinations along the route, such as the impressive Devil's Postpile National Monument or Sequoia National Park. Find parking nearby and follow the trail for a few miles for an out-and-back day excursion.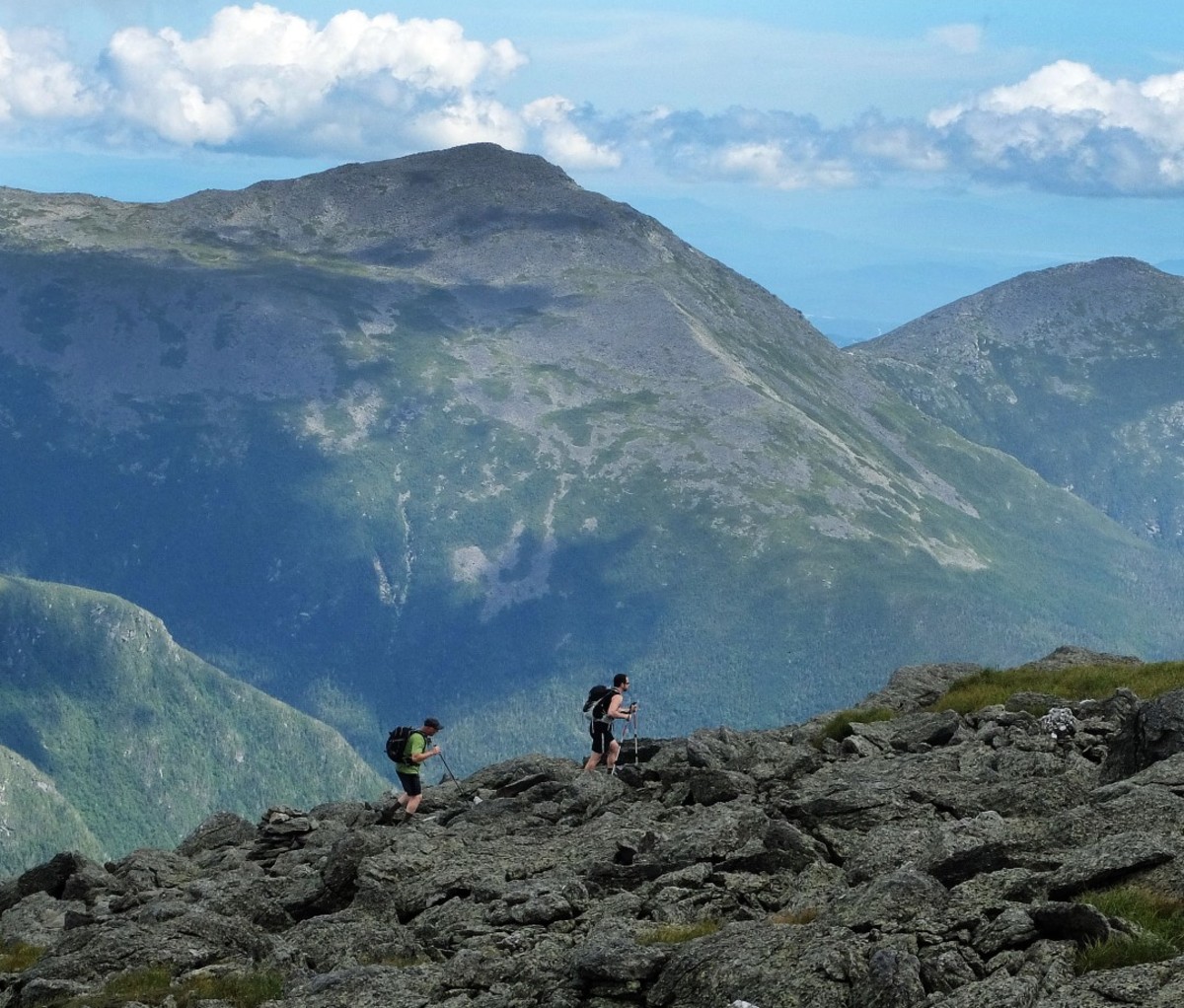 2. Presidential Traverse in New Hampshire
Although it's one the shorter routes on this list, the Presidential Traverse is just as challenging and rewarding as the longer hikes. For about 20 miles, this classic New England trail ascends and descends some of New Hampshire's highest peaks. The trip is most enjoyable when completed over two or three nights, and you'll have the option to stay at Appalachian Mountain Club huts along the way.
The White Mountains are notorious for strenuous conditions made more difficult by bad weather, but don't get discouraged: With little tree coverage, the views of the valleys and surrounding mountains are constantly panoramic.
The Day Trip Mod: For a doable day hike, try one or two of the peaks along the route, such as a 7.5-mile loop of Mt. Clay and Mt. Jefferson. The trail gains 3,600 feet and features panoramic views of the surrounding area.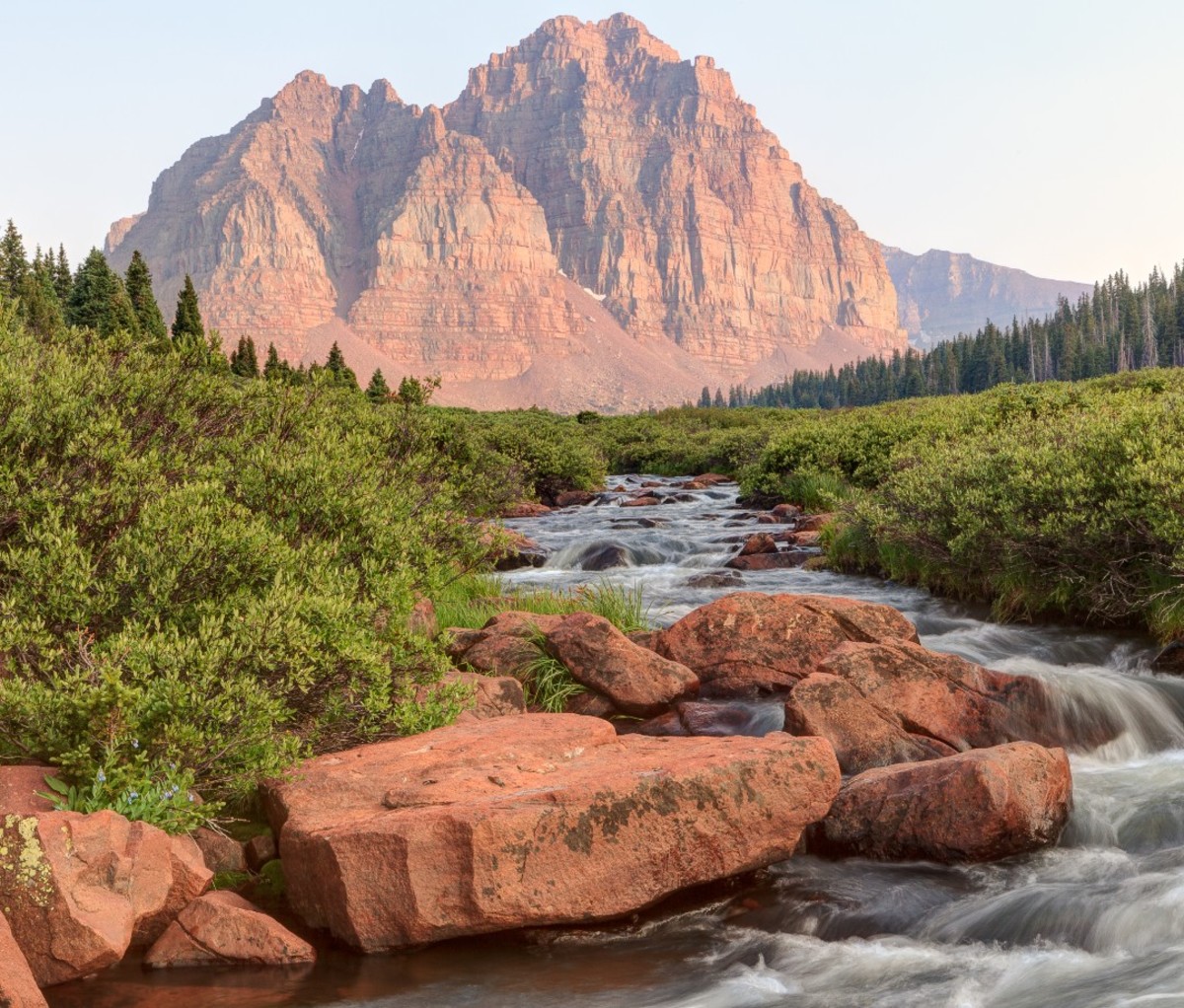 3. Uinta Highline Trail in Utah
The Uinta Highline Trail stays above 10,000 feet for the majority of its 104 miles, which makes it the crème de la crème of Utah hiking. This point-to-point trail follows the Uinta Mountains from Mirror Lake to a forest service road north of Vernal, UT, and it covers over 16,000 feet of elevation gain. Along the way, you'll pass through rock scrambles, hike over gentle meadows speckled with wildflowers, and skirt stunning lakes and creeks. This trail is a serious challenge, so it's best to spend 10 days hiking 10-mile sections to complete its entirety.
The Day Trip Mod: You don't have to be a pro to get a taste of the Uinta Highline Trail. For a more manageable day hike or overnighter, try a 16.8-mile out-and-back jaunt from Mirror Lake to Blue Lake, which also passes a number of other beautiful bodies of water. There's also a scenic 10.5-mile point-to-point route from Dime Lake to Chepeta Lake. You can also make a pitstop to Red Castle (shown above) via the China Meadows Trailhead.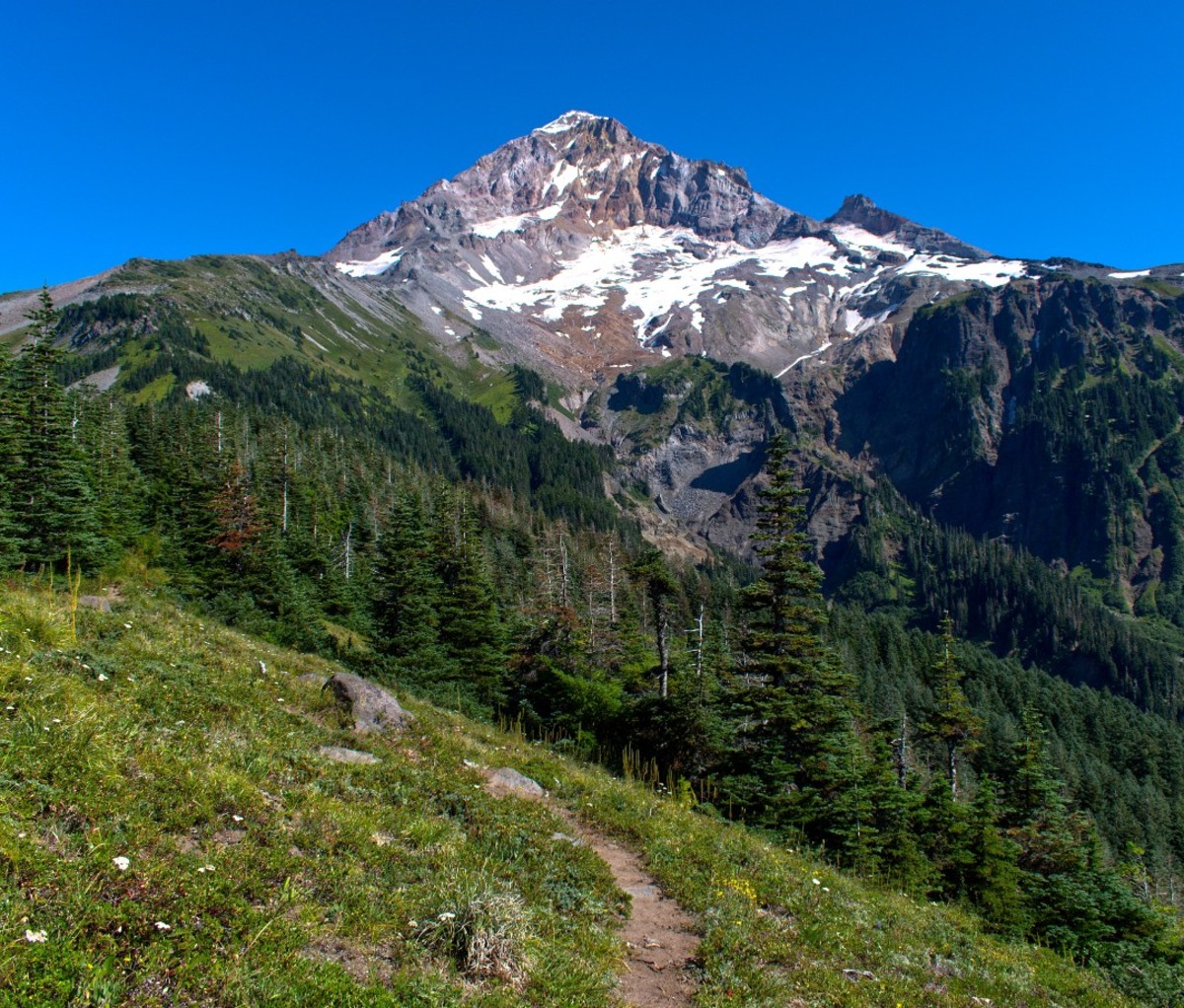 4. Timberline Trail in Oregon
Circumnavigate Mt. Hood at or above the tree line on the Timberline Trail, a 41-mile trail with around 10,300 feet of elevation gain. Snag a free permit at a trailhead kiosk before you start your journey, and then treat yourself to incredible vistas, waterfalls, alpine meadows, and lush forests at every turn. Most people complete the full trail in three days and four nights.
The Day Trip Mod: The Timberline Trail is accessible from many points around the mountain's base, so you can easily break it up into sections. Try hiking Cloud Cap south to Newton Creek, a six-mile section with one stream crossing, or hike Top Spur east to Cloud Cap, an 11.3-mile trek on the mountain's north side.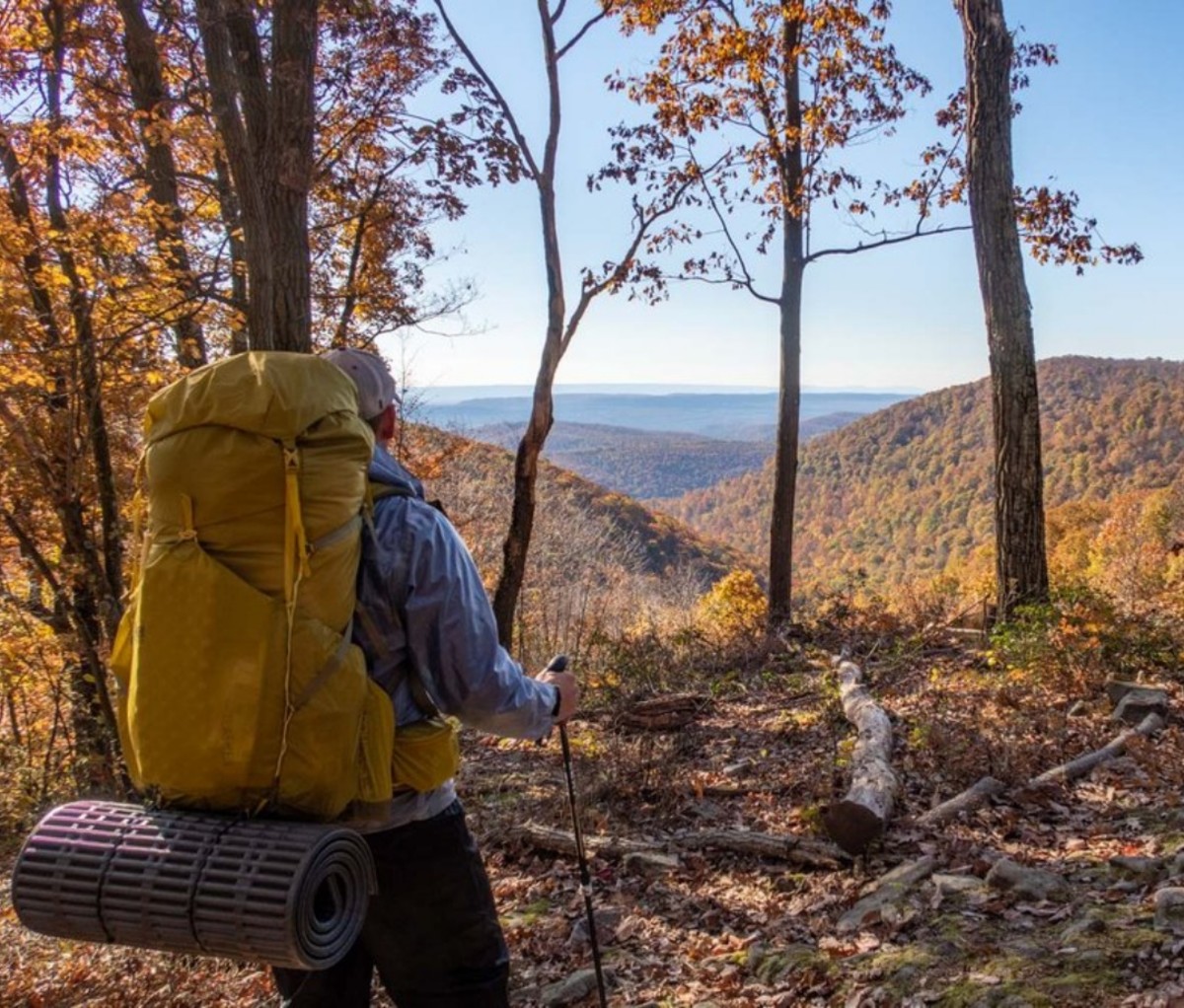 5. Allegheny Front Trail in Pennsylvania
This 42-mile loop is ideal for backpacking over a long weekend. The Allegheny Front Trail links hiking trails, old logging roads, state forest roads, and Native American paths through Pennsylvania's Moshannon State Forest. The trail snakes through a variety of habitats, including wetlands, forests, and rhododendron thickets. Rated as moderately challenging with just over 5,000 feet in elevation gain, the Allegheny Front Trail is a popular first backpacking trip for novices.
The Day Trip Mod: Using the side trails, shorter trips are also easily accessible. The 8.8-mile Moss Hanne Trail (which includes part of the greater Allegheny Front Trail) crosses boardwalks through the forest and wetlands, while the Six-Mile Run section meanders parallel to a stream.
For access to exclusive gear videos, celebrity interviews, and more, subscribe on YouTube!