Men's Journal aims to feature only the best products and services. We update when possible, but deals expire and prices can change. If you buy something via one of our links, we may earn a commission. Questions? Reach us at shop@mensjournal.com.Sponsored content
Tired of eating a cold, boring lunch day after day? Don't want to buy lunch five days a week? Wouldn't it be awesome to enjoy a hot meal, right at your desk, whenever you want it? Check out the Lunch Crock, a 24-ounce portable food warmer. It's small enough to tuck out of the way, but big enough to heat up leftovers in minutes. And right now you can get a great deal on a Lunch Crock—three of them, to be exact. Just put three Lunch Crocks in your cart at crock-pot.com through June 4, and enter the code JACKPOT. You'll get all three lunch Crocks for the ridiculous price of just $33.
Leftovers for lunch always seems like a great idea. But it's usually more work than it's worth. Lugging food back and forth is a pain. Finding the right portage container that won't leak all over your laptop and important papers is somehow harder than it needs to be. And there's nothing more annoying than waiting for the office microwave to free up. How many times have you gotten fed up and just eaten lunch cold? It's so much easier to buy a sandwich or salad.
But if you buy your lunch every day, your wallet definitely feels the pinch. Think about it: How much money do you spend on lunch? Say $10/day, that seems fair. Now, let's extrapolate: Ten bucks a day equals $50 a week (for most of us)—that's $200 a month. Follow that math even further and multiply $200/month times 12. That's right—you're spending about $2,400 a year, all on one lousy meal! Why? Because lugging leftovers back and forth is a drag.
Lunch Crock To The Rescue
The solution? The Lunch Crock, from the makers of the iconic Crock-Pot. Rest assured, this isn't some pint-sized slow cooker that's going to take hours to make your lunch. The Lunch Crock is a food warmer, designed with the modern worker in mind. It features an easy-to-carry cordless travel caddy makes desktop-dining convenient and easy. It comes in a variety of stylish and/or subtle colorways, and makes bringing last night's leftovers to work a breeze.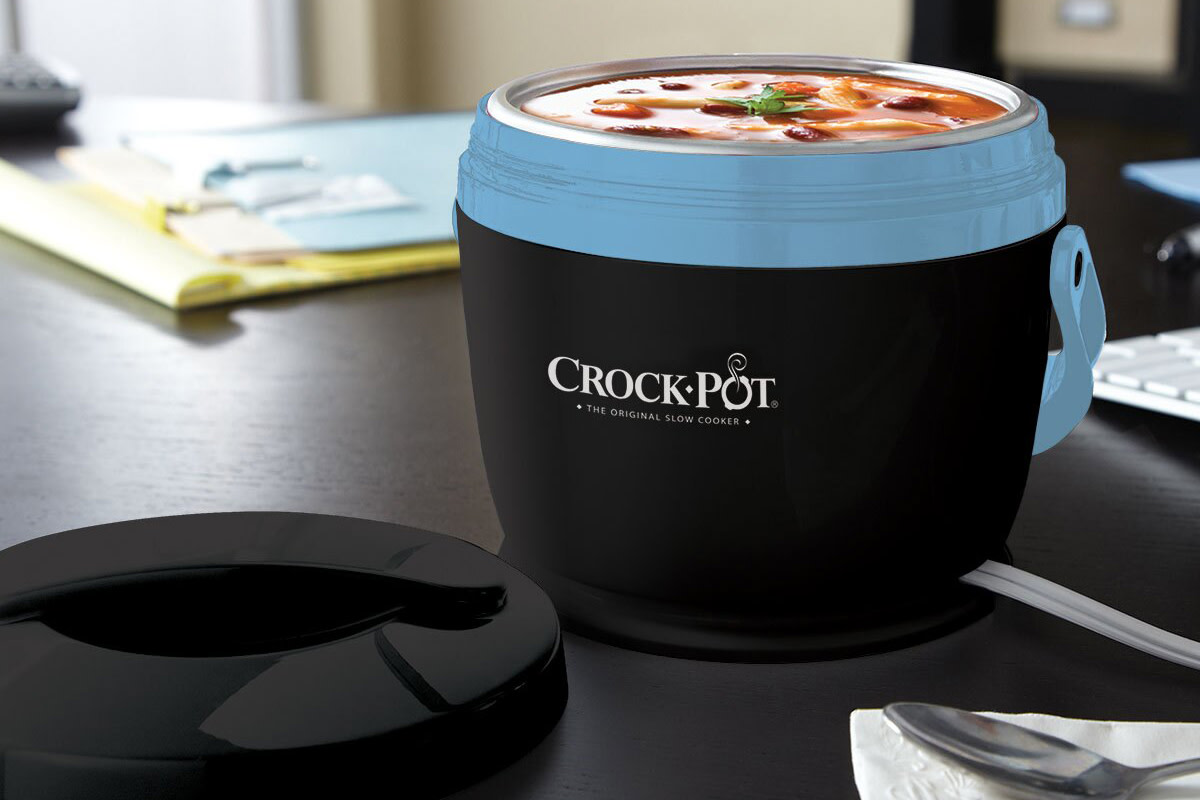 The caddy has a handle and a removable, dishwasher-safe inner bowl with resealable lid. It features a kettle-rest base that stays put, while you tote the Lunch Crock travel caddy from home to wherever you go—school, desk, wherever. Just dock the caddy onto the base and turn it on. Soon, your lunch is hot and delicious, and stays that way until you're ready to eat it. It's like your own, personal lunch station.
Best of all, your wallet never even leaves your pocket.
The Crock-Pot Lunch Crock is especially great for heating soups, noodles, and other prepared foods. It's awesome for warming dips at parties at home or in the office. It's ideal for dorm rooms, too. The 24-ounce capacity is the perfect size for meals on the go.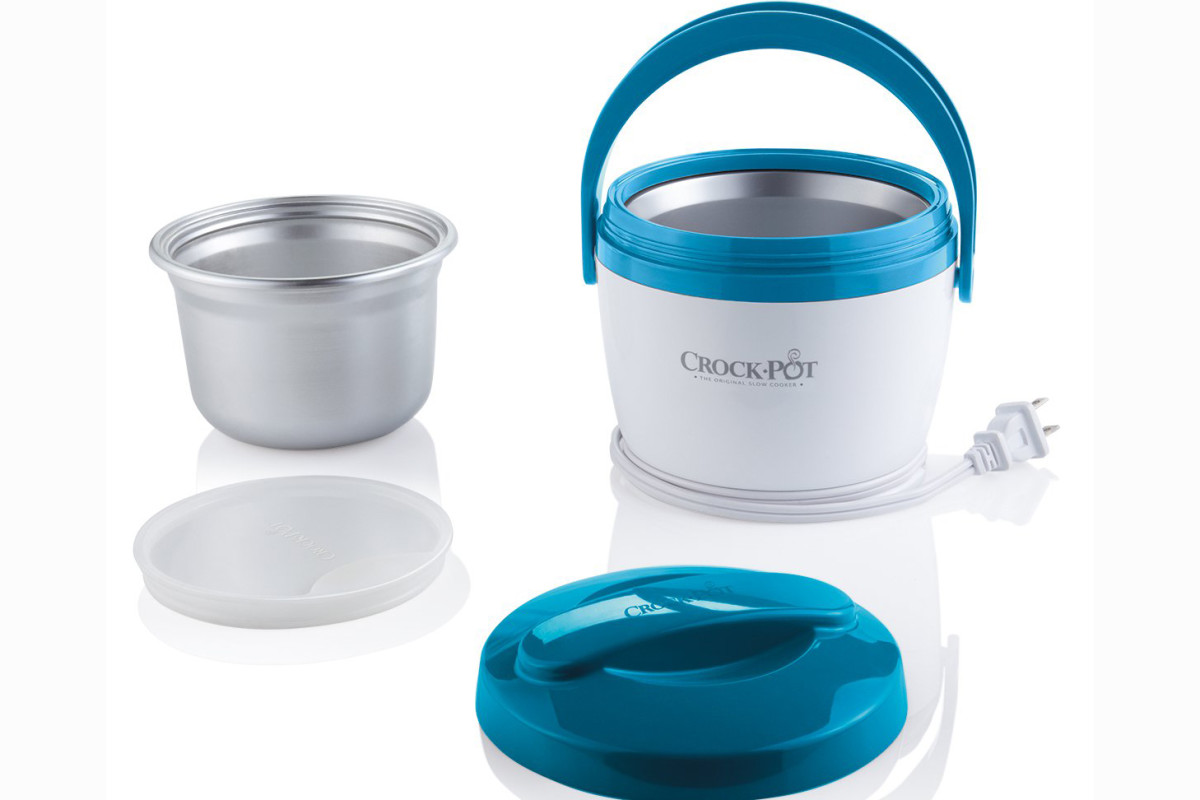 Even if you only need one Lunch Crock, just give the other two away as gifts! Father's Day, birthdays, graduation presents—the Lunch Crock will be just as much a time- and space-saving treat to your favorite commuter or student as it is to you.
So pick up the Crock-Pot Lunch Crock—or three!— today. You'll save a TON of money, and you'll probably eat healthier, too. And it makes a great gift.
For access to exclusive gear videos, celebrity interviews, and more, subscribe on YouTube!