The cycling world's biggest U.S. show, Interbike, always parades the latest and lightest bikes and gear. This year, amid the usual gram-shaving from bikes and new paint schemes, a power meter stole the show among bike geeks. As other technologies stall or simply change color, the most precise and helpful training tool a rider can own has been shrinking, simplifying, precipitously dropping in price.
Built only into $4,000 cranksets and $2,000 wheels until recently, power meters were limited to sponsored riders and amateurs with big dreams. Tour de France contenders use power data to measure their fitness, compare prior efforts, and tweak training, but the knowledge can be used just as easily for weekend warriors looking to understand their efforts and set goals. At Interbike, 4iiii Innovations blew those wallet-crushing options away with a $400 model that enables enthusiast cyclists and triathletes easy access to the valuable training data.
Dubbed Precision, the power meter follows the recent trend of one-sided sensors — a strain gauge measures power from your left crank arm while assuming the right side is equal. The gauge measures deflection in the crank arm and requires a brief calibration, but with minimal fuss, the Precision is ready to provide data that's practically on par with what the world's best athletes swear by.
Stages Cycling launched the first model to make a splash with this one-sided technology in 2012. It now sells 14 single crank arms for road and mountain bike cranksets with their power meter already installed. The options start at $700 and are limited to metal cranks. You're also required to replace your existing arm. Notably, Team Sky, the pro road team that won the 2012 and 2013 Tours de France uses the power meters — albeit as sponsored gear.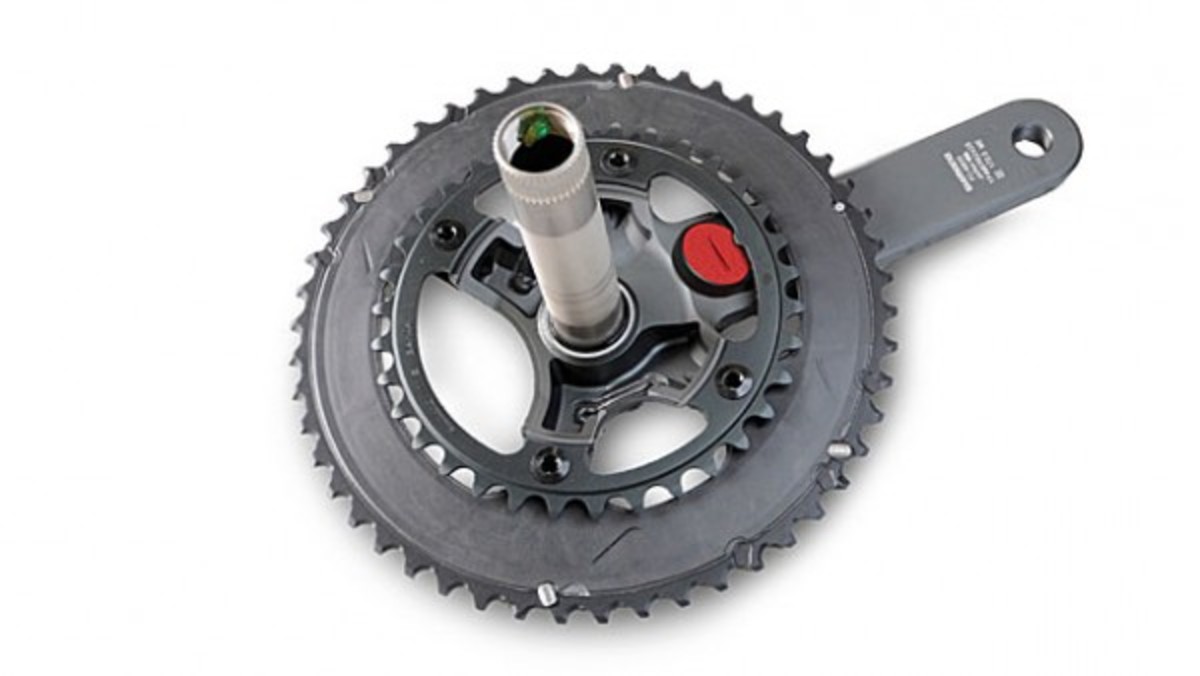 4iiii's Precision isn't limited to pre-installed crank arms. Customers install the sensor themselves — about a five-minute process using included tools — with the one limitation that the backside of their cranks offer a flat space to affix it.  Another $350 gets you a second gauge for your driveside crank arm and power readings from both legs.
4iiii says with both sensors, Precision is accurate within one percent. That, of course, bears asking how accurate a single side is.
"That's entirely dependent on the person," says Keith Wakeham, the lead engineer on Precision. "Some people have a perfectly symmetric balance, but most do not." Still, the single-sided approach provides consistent data that can be used to the same effect and riders wishing to improve accuracy can always upgrade to the second sensor.
Precision sends your power readings via ANT+ and Bluetooth to a compatible cyclcocomputer (like a Garmin 510 or Polar CS500+) or smartphone with a free Bluetooth or ANT+ app. The power sensor relies on a replaceable coin cell battery that lasts 200 hours of ride time, and the unit weighs a negligible 10 grams. The 4iiii Precision, despite minor one-sided shortcomings, breaks new ground in affordability in a training tool once reserved for deep pockets and professionals.
For access to exclusive gear videos, celebrity interviews, and more, subscribe on YouTube!