This piece was produced with support from YETI.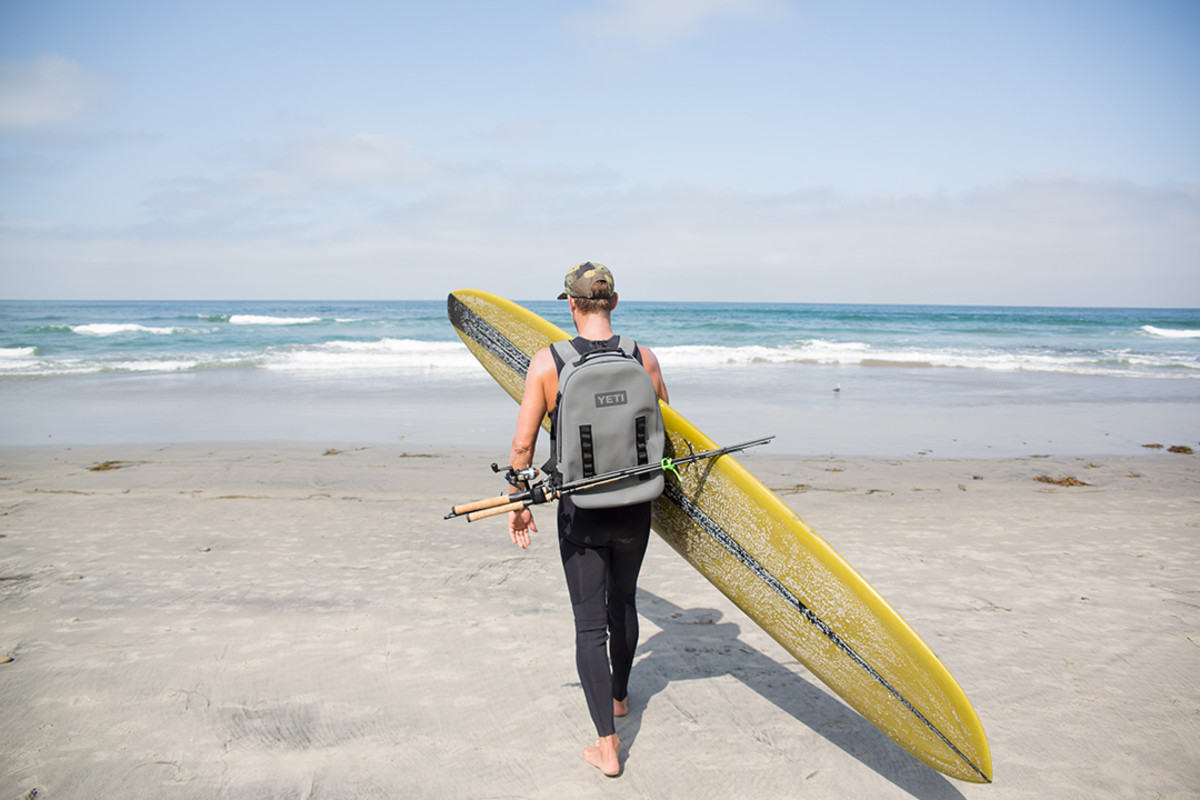 While many brands have released waterproof bags in recent few years, few offer the ultimate breed of waterproof: the "submersible" bag. These bags are more rare – at least stylish and functional versions of them – due to their difficult-to-achieve but mightily handy promise that you can submerge them in water and still keep interior contents dry.
Last year, YETI released its "Panga" line of submersible duffel bags, fully dunk-able and rugged to boot. Now, they've answered the call for a more compact and easier-to-carry option for when you need to travel fast and light: the YETI Panga Backpack 28 ($299.99).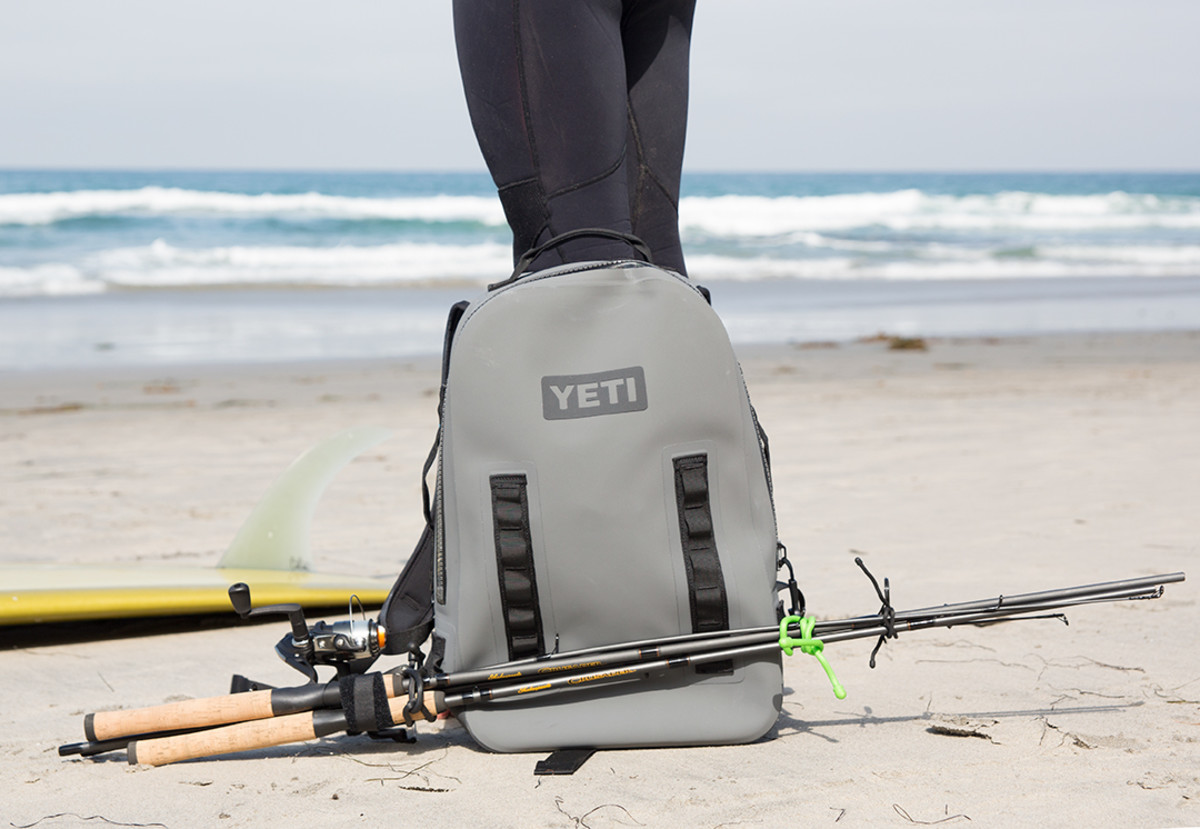 We spent a day with the Panga Backpack, using it to carry supplies and valuables on a family surfboard-fishing jaunt off the coast of San Diego.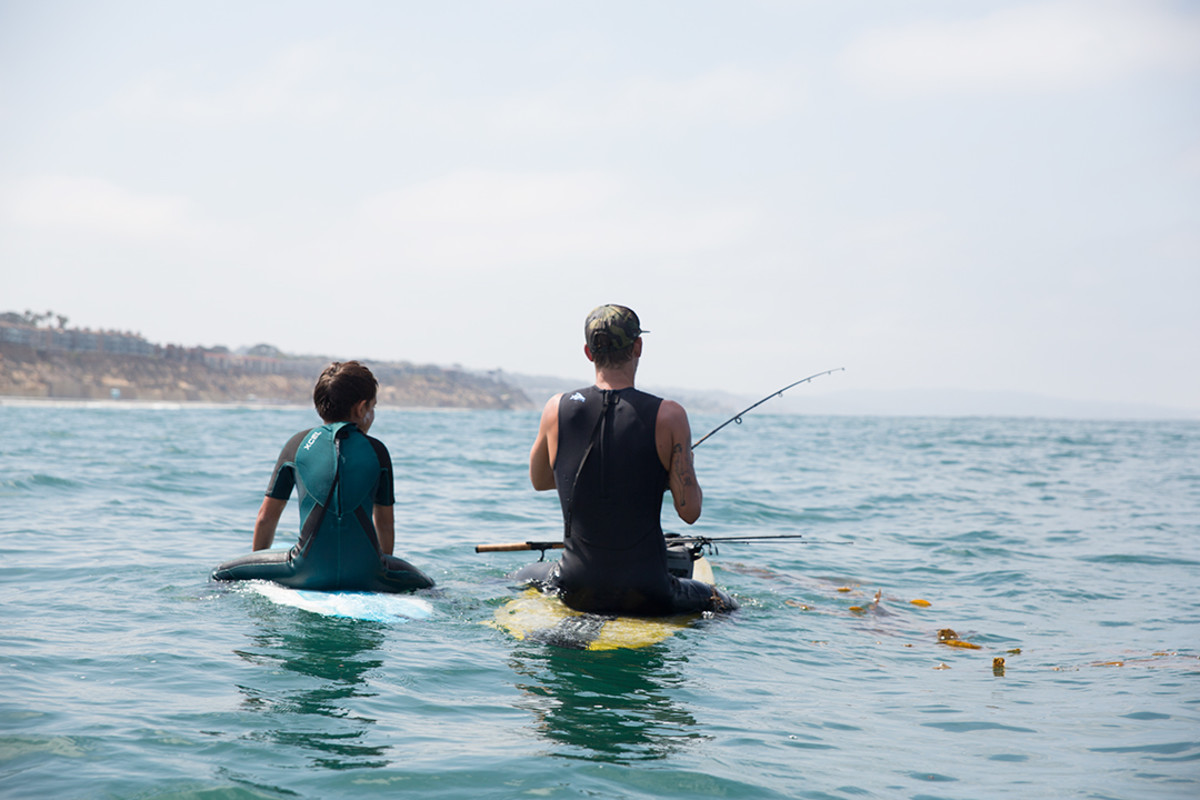 Loaded with our camera, cell phone, car keys, tackle box, and most important (especially when fishing with an 8-year-old), snacks, we were putting a lot of trust into the Panga 28 to keep our gear dry.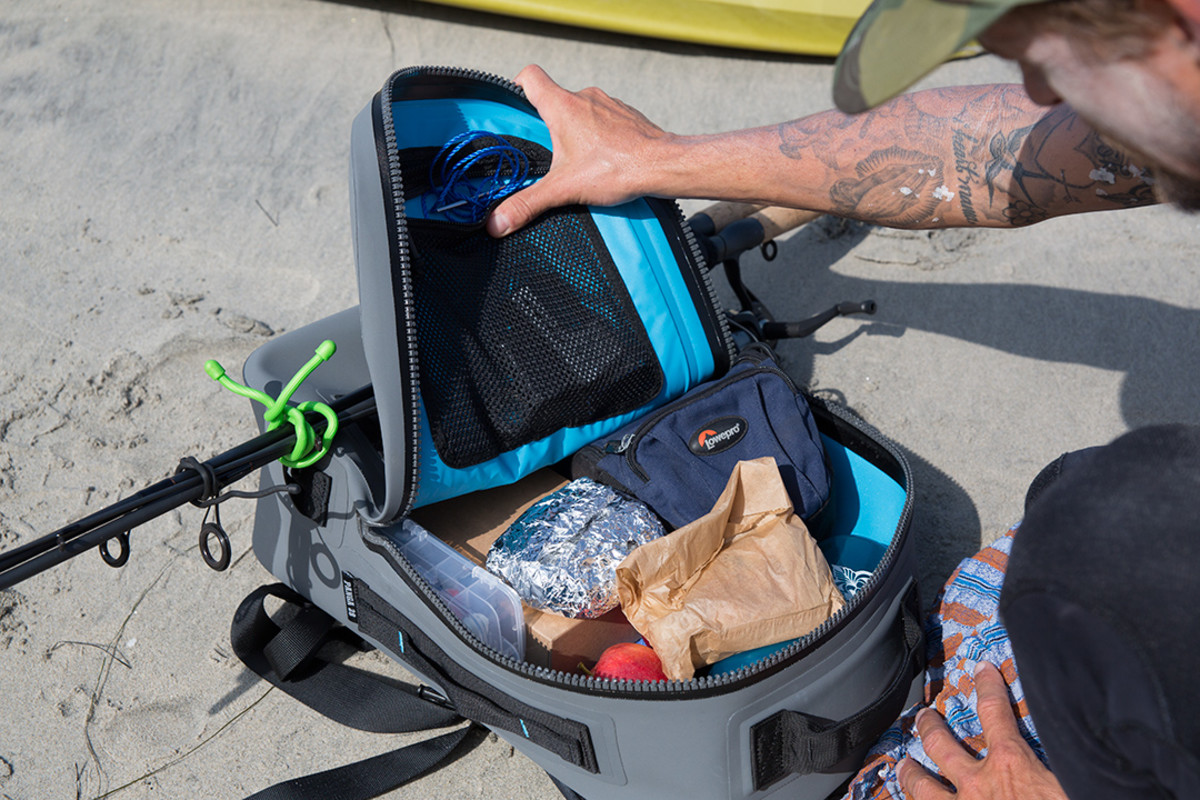 The first feature we were looking for was comfort: paddling with gear can be cumbersome, so we needed a bag that could strap to us tight and not move around.
The Panga Backpack has adjustable (and removable) chest and waist straps to keep the bag secure. Paddling with bag in tow was no problem, and the shoulder straps had extra cushioning that kept them from digging in.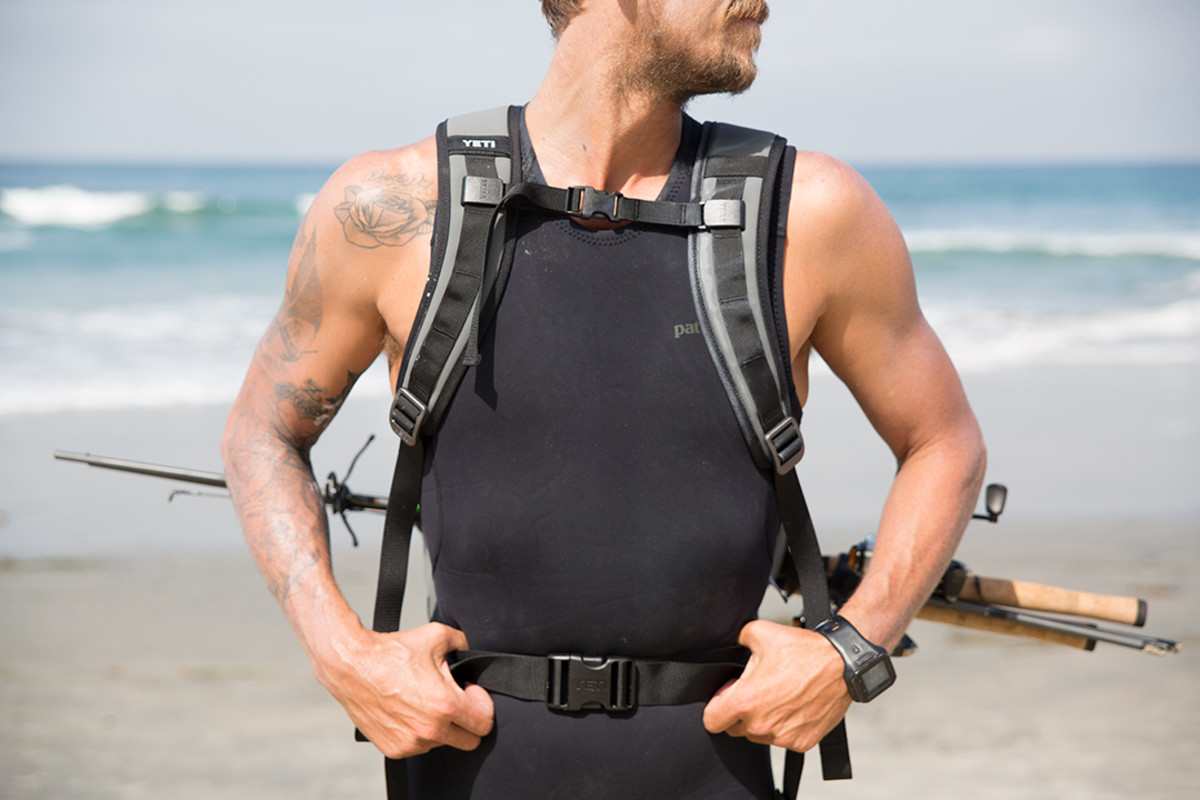 The second test was, of course, waterproofness: We got wet immediately punching through a couple of small waves, which gave us the opportunity to test YETI's claim that this bag is a "100% waterproof gear fortress." And fortress it is.
All of our gear stayed dry, thanks to the HydroLok™ Zipper which connects into the U-Dock™ terminal to create a totally air and watertight enclosure. Feeling the zipper lock into the U-Dock gives you peace of mind that no water is getting in your bag, even if you get a few waves on the head. On the way back in, we took the bag through the shorebreak and let it get completely submerged. No water made it into the interior.
Our third requirement was functionality, and this was a place where the YETI Panga really stood out. Due to its rigid structure (the Panga will compress if you apply weight to it, but otherwise maintains a square-ish frame), it was easy to open the bag fully and find contents quickly. An interior sleeve and a mesh pocket were convenient for stowing away smaller items, like keys.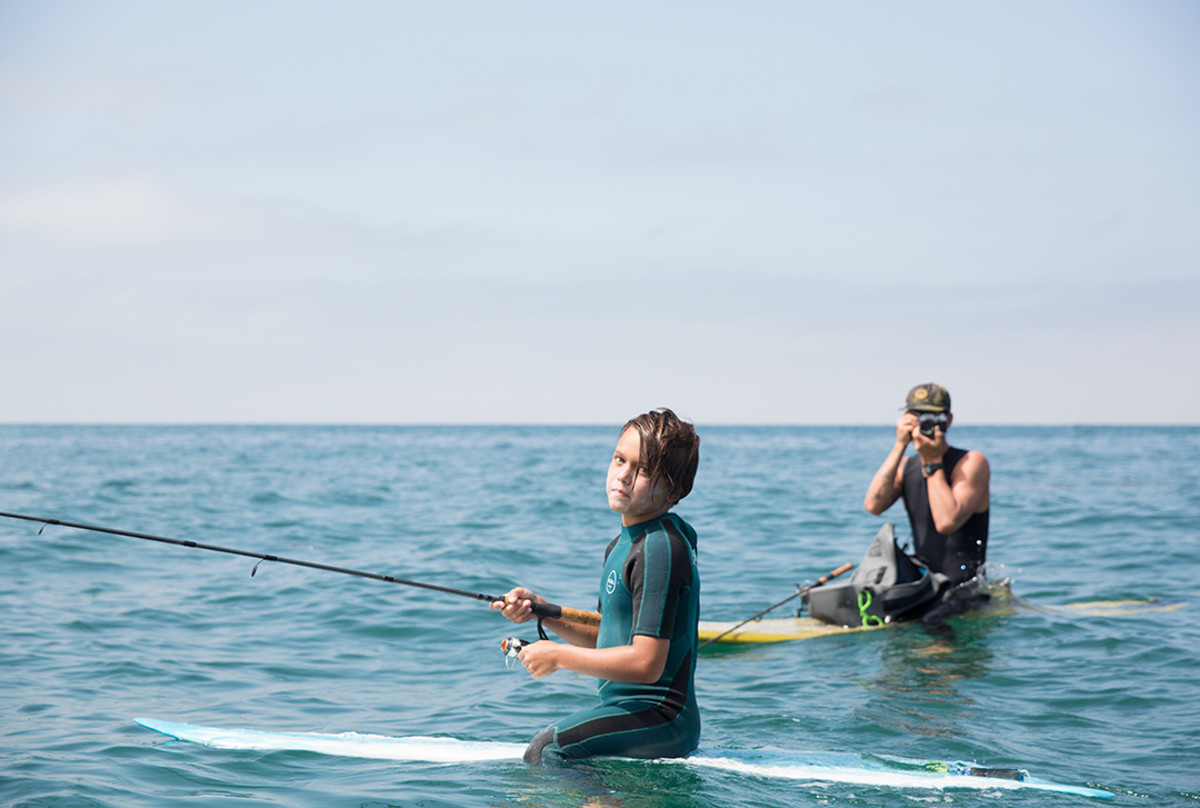 Side and top handles also add function, as the bag is easy to grab from any side, which comes in handy in a situation where items might be sliding, like on a boat, or a board, and you need to grab them quickly.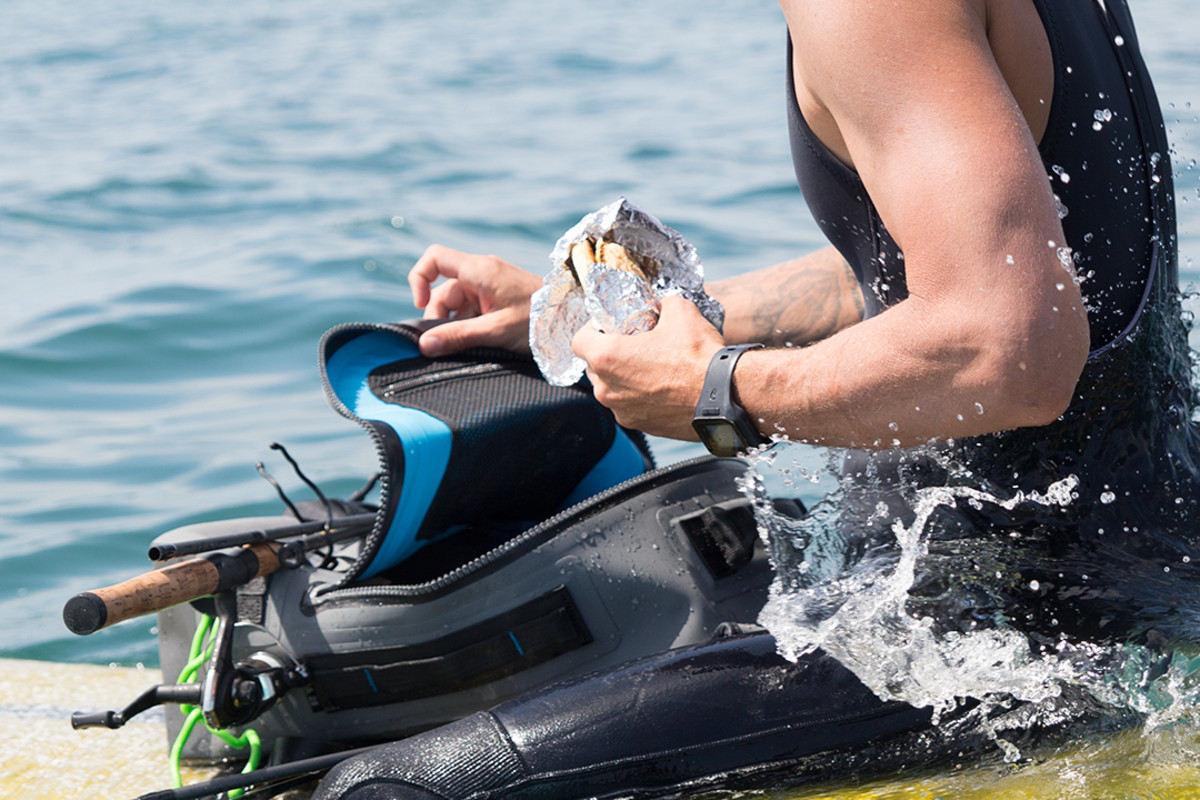 Finally, we were looking for durability. And while this was a one-day test, it was clear that the YETI Panga 28's ThickSkin Shell would hold up to its promise of being puncture- and abrasion-resistant.
There wasn't anything we would have changed about the Panga Backpack 28. It was comfortable to wear, fully watertight, and rugged. And for those who admire gear for its aesthetic as much as its functionality, it has a sleek look too. The Panga 28 is a welcome addition to our quiver of gear for days out on the water.
All photos by Gabriela Aoun.
More YETI Gear Content on ASN
Gear News: Yeti Gets Into the Backpack and Water Cooler Games
4 Coffee Tumblers That Will Hold Their Own From the Trail to the Cabin, and Everywhere In Between
The extraordinary life of Canada's first pro surfer
For access to exclusive gear videos, celebrity interviews, and more, subscribe on YouTube!