Last November at the EICMA International Motorcycle Show in Milan, Italy, Indian Motorcycle, America's first motorcycle company, introduced the Scout Sixty. But the bike's true baptism happened a few days later, when moto designer and former pro rider, Roland Sands, went elbow to elbow with other racers at an invite-only flat track race in Long Beach. Fellow competitors were all on custom-designed Scout Sixties, and the race gave riders a peek at the new 998cc bike, from its power to its style. To test it ourselves, we rode it for three weeks in and around Los Angeles.
First, the fact that the Scout Sixty is Indian's least expensive offering is just pinstriping on the tank. It's the son of the Scout, which was introduced in 2014, and the two bikes share the same chassis, suspension, and brakes. What they don't share is the same price tag: You have to pay $2,300 more for the Scout. The big difference, at least on paper, comes down to the engine. Unlike the six-speed Scout, the Scout Sixty is a five speed. But, the Scout Sixty still has the same high-end ratio found on the Scout's sixth gear, so 100-plus mph is yours if you want it. And hauling a passenger is no problem as long as you buy an aftermarket seat — the Sixty comes stock with a seat for one. True to its name, a new 60 cubic-inch engine, which is 134cc smaller than the Scout, powers the Sixty.
Producing 65 lbs-ft of torque, 78 horsepower, and a great rumble, the Sixty tips the scale at 542 pounds (dry) and includes different engine mapping than the Scout. It also comes with a low saddle height of 25.3 inches that's ideal for beginners. Our girlfriend, who stands 5 feet, 5 inches, hadn't ridden a motorcycle outside of the beginner training class, but she instantly felt comfortable because she could place her feet flat on the ground. Plus, the low center of gravity made her feel stable. 
Like all Indian motorcycles, there are tons of customization options, with more than 200 accessories available that include seats, handlebars, and foot peg relocators. You can also pick up saddlebags, wire wheels, and quick-release windscreens. On the road, the Scout Sixty loves a long cruise as well as quick canyon runs. Sure, you're not keeping up with the guys in leathers, but you already knew that. The Scout Sixty is a bike that harkens back to older cruisers with the added benefit of modern technology. Sitting still, it's tough to find a bike that looks as cool. And it's unlikely you'll find a brand new cruiser that does as much as the Scout Sixty and costs less. [$8,999; indianmotorcycle.com]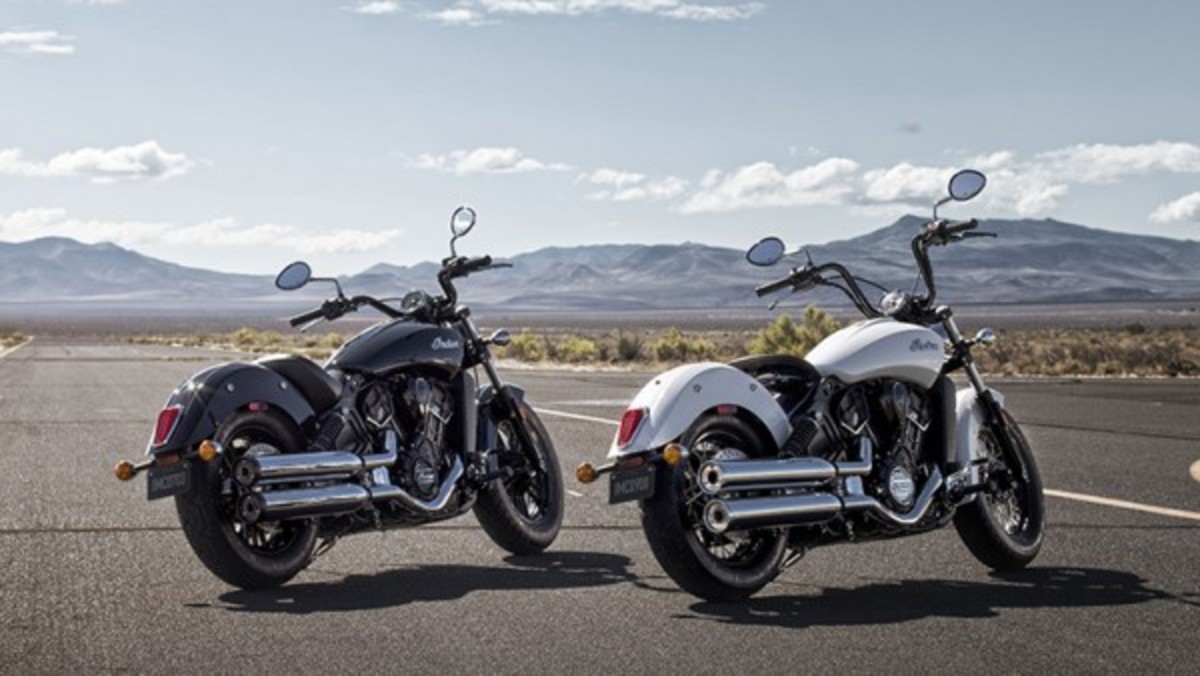 For access to exclusive gear videos, celebrity interviews, and more, subscribe on YouTube!