There's spoiling your dog, and then there's making sure he's comfortable. While the fur coat might protect them from the cold and make the sweater your wife bought for him unnecessary, dogs are only active about 20 percent of the day. And since they like to sleep anywhere from 13-18 hours, you'd probably want to make sure they're comfortable even while they're being totally lazy. That's why it's great that some of our favorite companies offer up top-of-the line solutions for making sure your best friend's slumber is always pleasant.
You can get a bed, or you can get a tent. The choice is really up to you. But we're guessing that after one look at this field tent, created with American-made waxed cotton canvas, duck flooring, hand-hammered grommet fittings, and collapsible wood framing, that you're going to also want to get one for yourself.
Shinola's bed for a good cause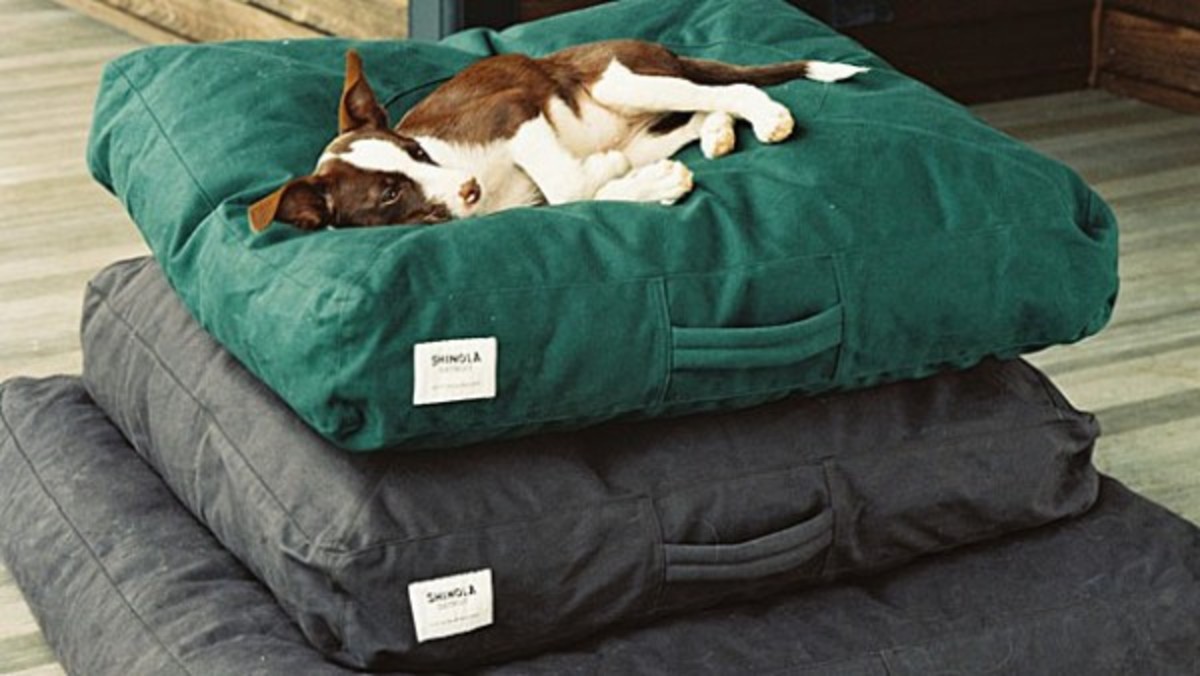 Part of a collaboration between famed fashion photographer Bruce Weber and the Detroit-based company, Shinola's beds are filled with goose feather and covered with a water-resistant fabric that your dog will enjoy while getting his 15 hours of sleep a day. The beds range from $180-$230 and are offered in S, M, and L. But the best part is that the collection raises awareness for animal advocacy groups like the Michigan Humane Society and Best Friends.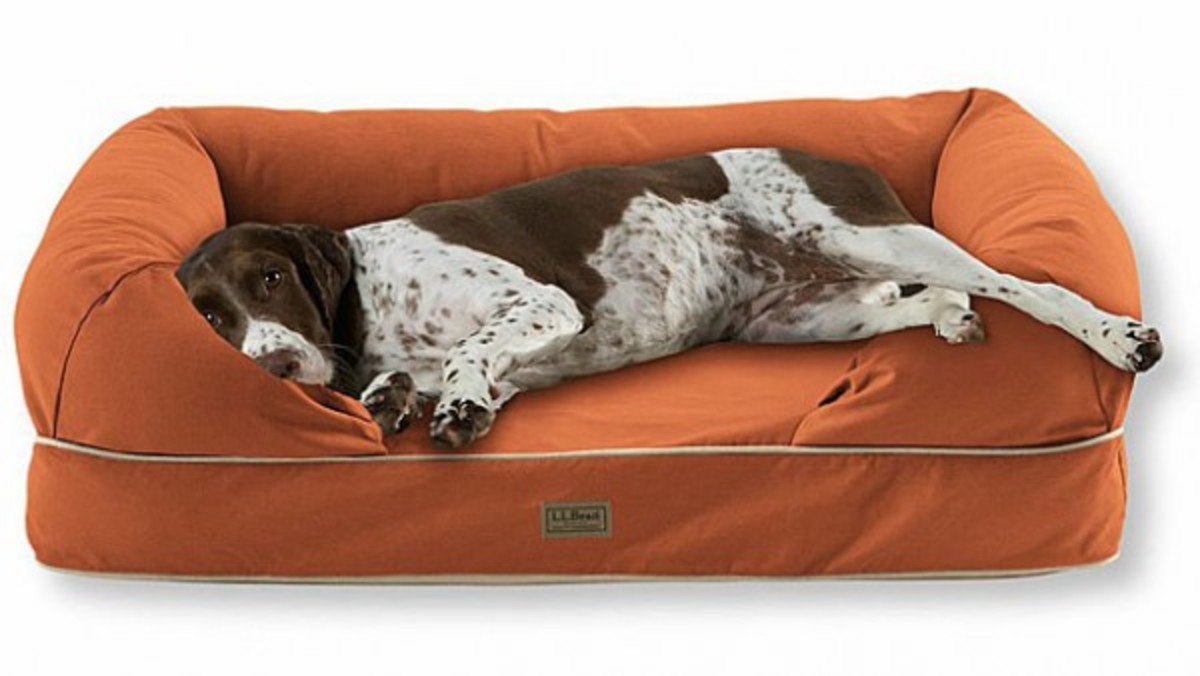 This one will make you jealous of your pooch. The three-sided L.L. Bean dog couch provides cushion and support for your dog and includes a zipper that discourages chewing. While it might get more use than a pair of duck boots, you can always count on anything from Maine's most famous store to last a very long time.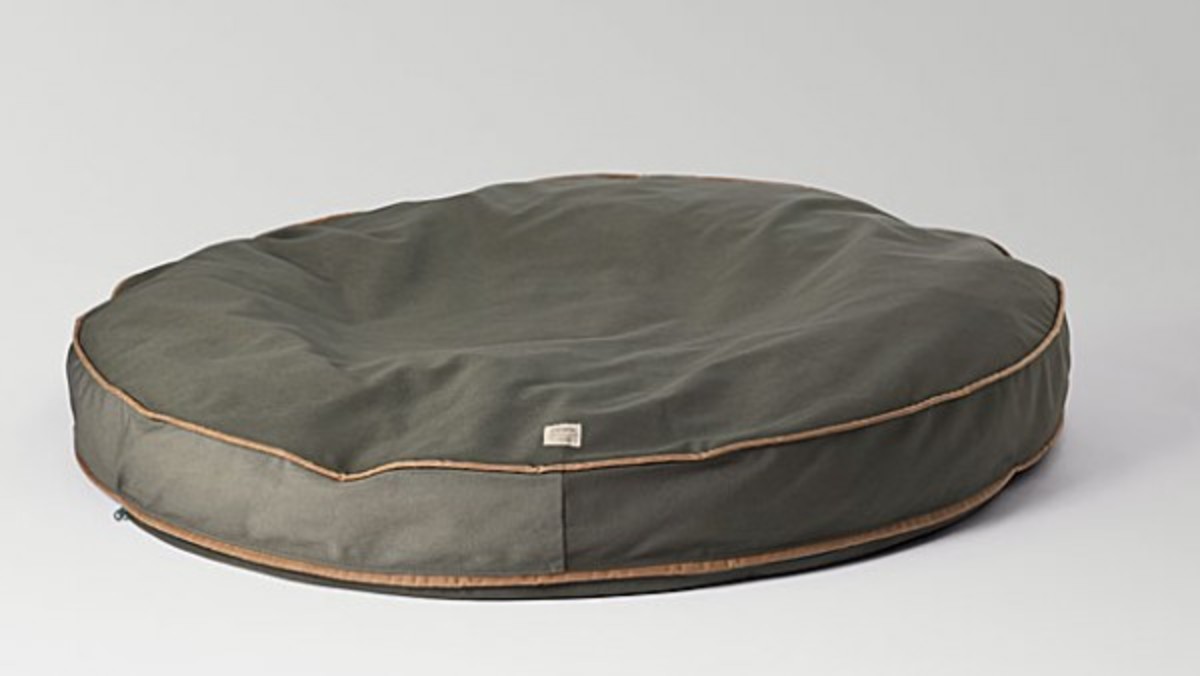 Like everything else with the Filson name on it, this bed is made to last. Constructed in the USA out of Antique Tin Cloth, the only problem we foresee is getting your dog off of it to take him for a walk.
Orvis Tempur-Pedic® Deep Dish Dog Bed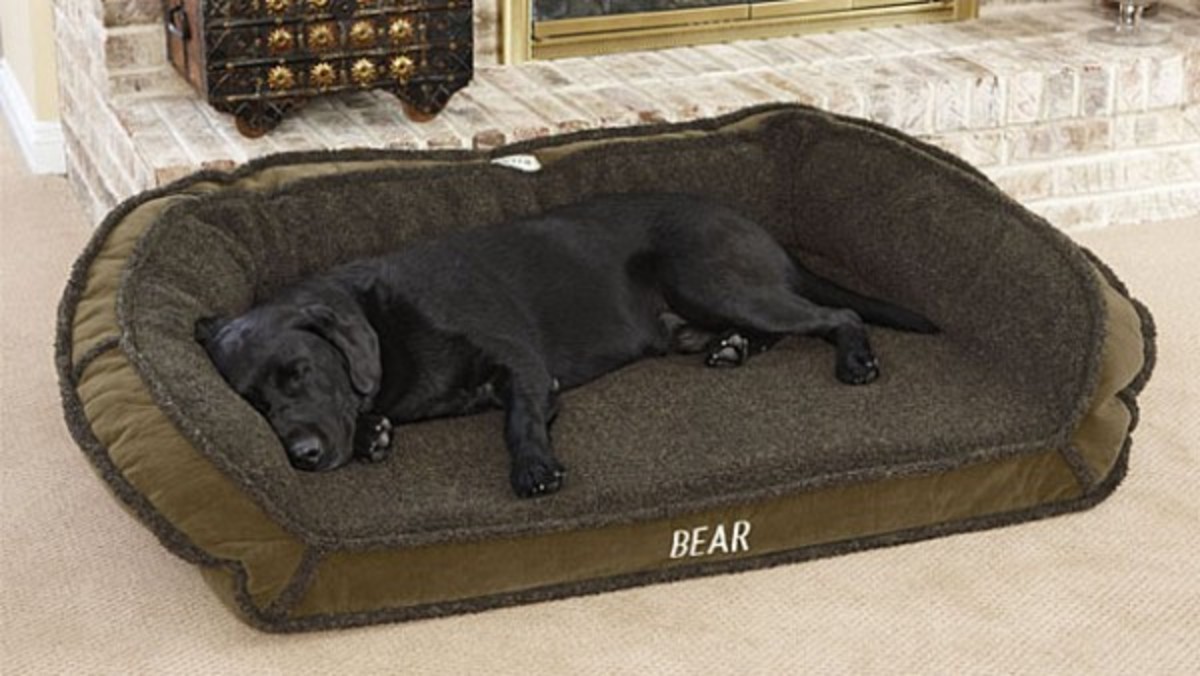 Feel bad about kicking your dog out of your Tempur-Pedic bed? The solution is to just get him his own. With Orvis, you can do just that. Take it a step further into luxury by having it embroidered with your pup's name.
For access to exclusive gear videos, celebrity interviews, and more, subscribe on YouTube!