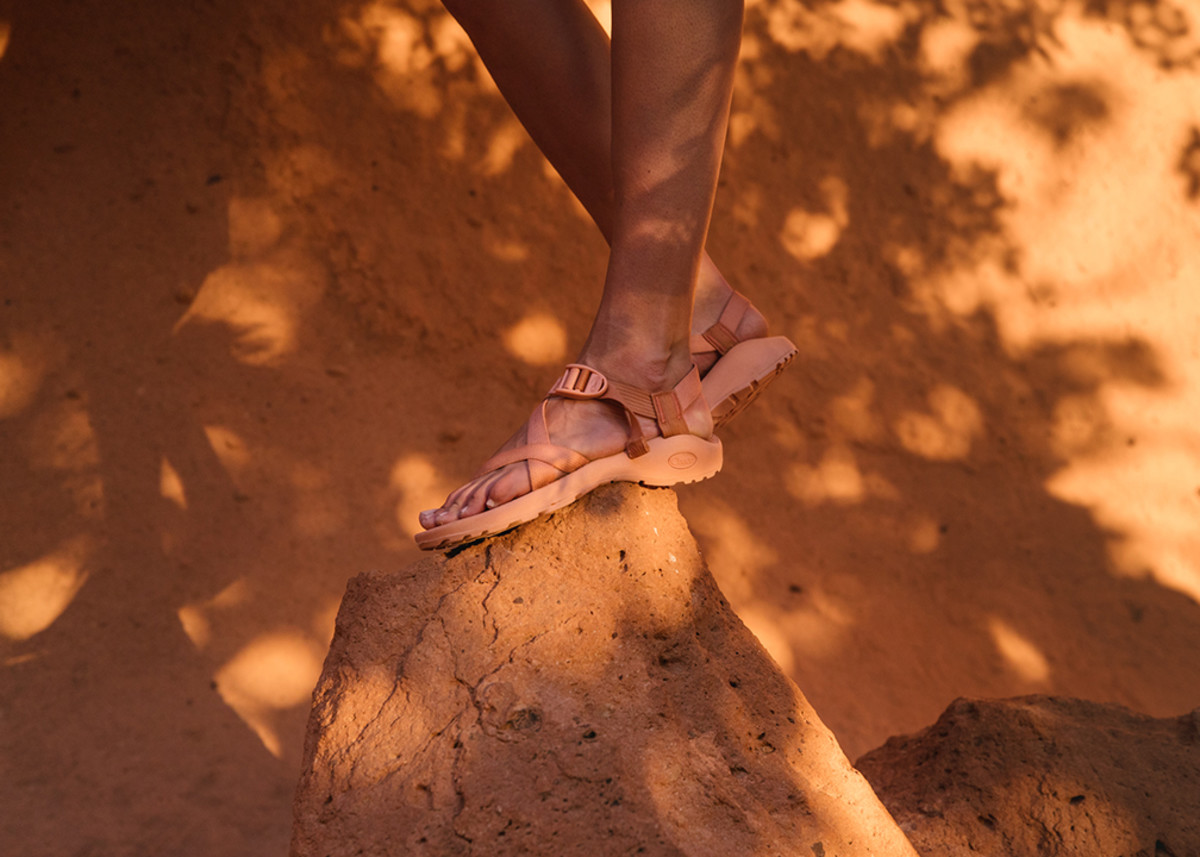 I'll be transparent – this was my first time wearing "adventure sandals." I'm not sure that's what the category is officially called, but the name seems apt for rugged, durable footwear that lets my toes breathe, lets me navigate waterways, lakes, rivers and the sea without having to rotate footwear, and gets me that coveted Chaco tanline.
I'm a firm believer that not only can form marry function, but that they should be paired, in any possibility. What is functional can also be beautiful, and vice versa. That's why the Z/Chromatic Collection from Chaco initially caught my eye, a recreational sandal line with a selection of intentional colorways, from bold to muted, tonal to jewel.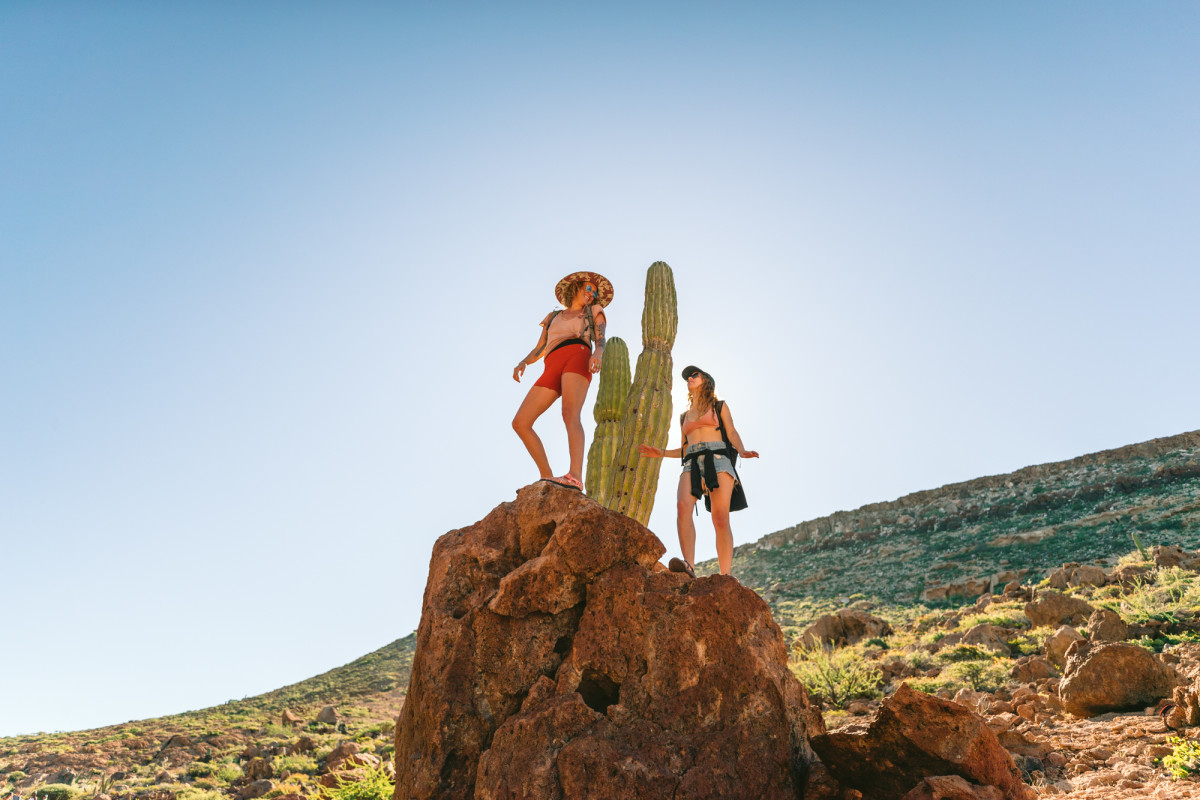 My color palette typically consists of black, black, darker black, and the occasional grey and white thrown in for a bit of "fun". Imagine my pleasure, then, when I received my Z/Chromatic Sandals ($105) in mauve, and found myself unexpectedly, wholeheartedly in love with them.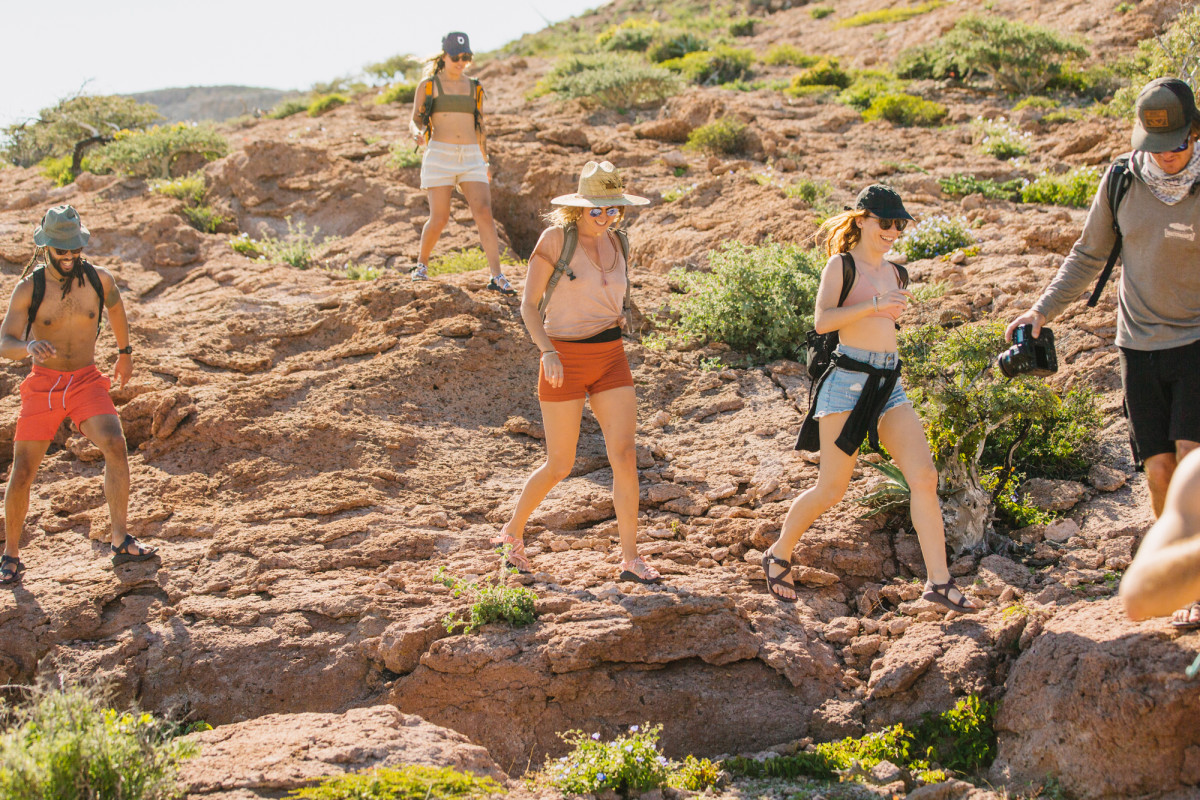 Straight out of the box, I could tell that the Z/Chromatic wouldn't need a break-in period, which was convenient, because I received them about three days before I headed down to the southeastern tip of Baja, to a small coastal island known as Espiritu Santo, to test them for five days straight.
I wore them hiking, climbing rocks, exploring hard-to-reach beaches, riding in boats, cliff diving, even swimming. Comfort was truly the most noticeable quality of these shoes. They're stiff yet pliable, with a thick sole that not only protects you from sharp sticks and stones, but is malleable enough to let you get a feel for the surfaces you're exploring. They dry quickly, so you needn't worry about wet feet chafing against your sandal straps. They're lightweight enough to clamber about with ease, but substantial enough to convert even the most ardent boot enthusiasts.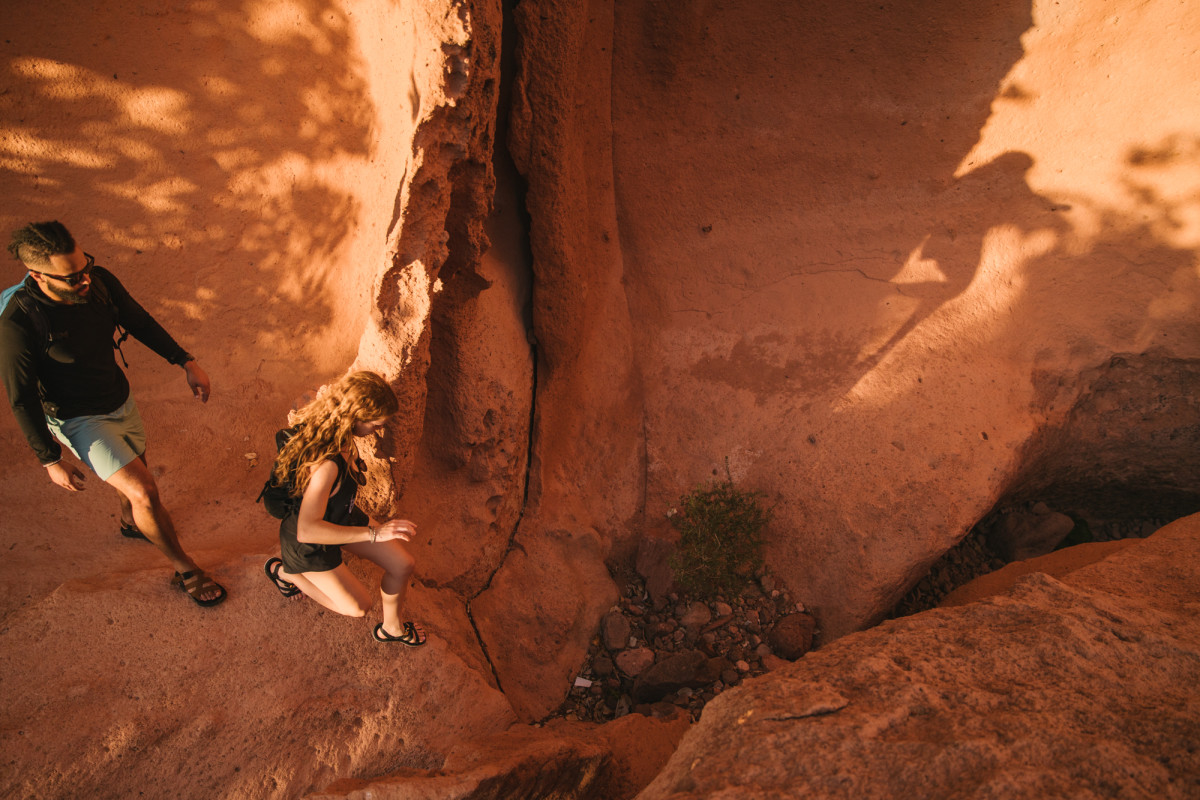 Inspired by the colors of nature, the Z/Chromatic comes in 13 monochromatic tones, and is constructed with a LUVSEATTM footbed and ChacoGrip outsole. Polyester jacquard webbing wraps from the top of the foot, through the sole, providing adjustable comfort. Everyone from streetwear fashionistas to backcountry hikers will find a color that suits their tastes, as well as their activities.
Within five days of wearing Chaco's newest sandal, I was hooked. I even wore them with socks on a chillier night (something I never, ever thought I would do) and look forward to doing so again.
For access to exclusive gear videos, celebrity interviews, and more, subscribe on YouTube!