This article was produced in partnership with Western Digital
There was a time not too long ago when family game night was the one night all distractions were put aside, and the entire family engaged in some good-spirited competition (and perhaps some harmless gloating).
These days the emergence of TikTok, Snapchat, and Instagram sort of let the family drift off on their own devices, disconnected from the joy of game night. Well, smartphones be damned, it's time to reinstate family fun.
To reinvigorate your family game night, look no further than Western Digital. The leading technology company unveiled its gaming lineup, a full suite of speed and storage solutions to make sure all those intense battles and family favorites on your gaming consoles don't have any hiccups. No storage lagging at that always pivotal moment or running out of space after weeks of progress. From the Nintendo Switch to your PC, here are the latest must-haves from Western Digital to ensure your progress is kept secure and game night is running smoothly—no matter what console you're into.
Now, let the gaming and gloating begin!
For Game Night on Nintendo Switch: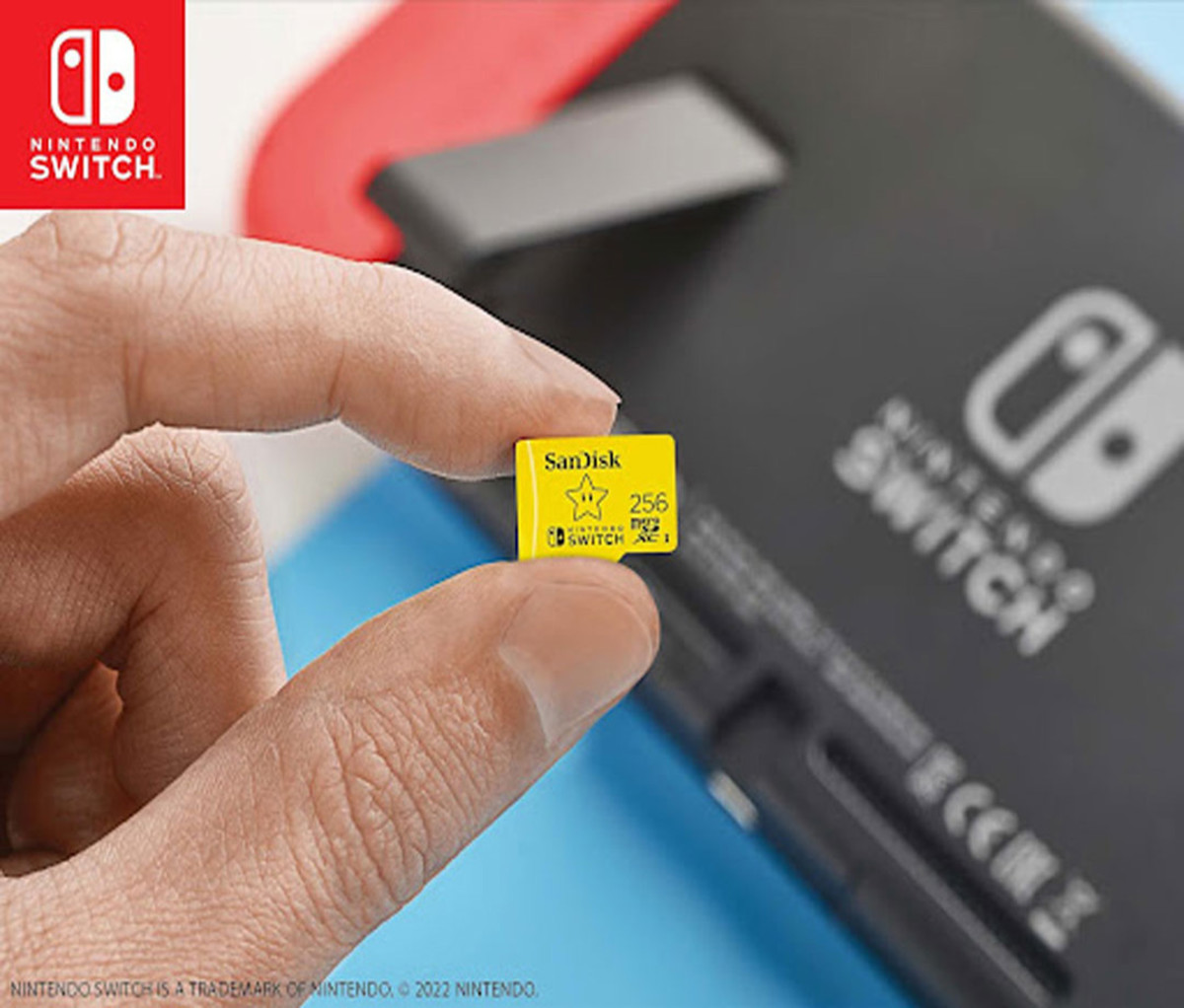 The Nintendo Switch has become extremely popular with families due to the ability to play from just about anywhere. Convenient controls in the palm of your hand allow for the ultimate head-to-head competition, plus you can connect online and challenge friends and family whether they're in another room, or another state. The Nintendo Switch has a plethora of new gaming options for the younger generation and old school classics alike, providing nostalgia for those of us who grew up on the original NES platform.
With all of these games to choose from, you'll need Nintendo®-Licensed Memory Cards For Nintendo Switch™ from SanDisk. The officially licensed SanDisk microSDXC card for the Nintendo Switch provides dependable, high-performance storage for your console.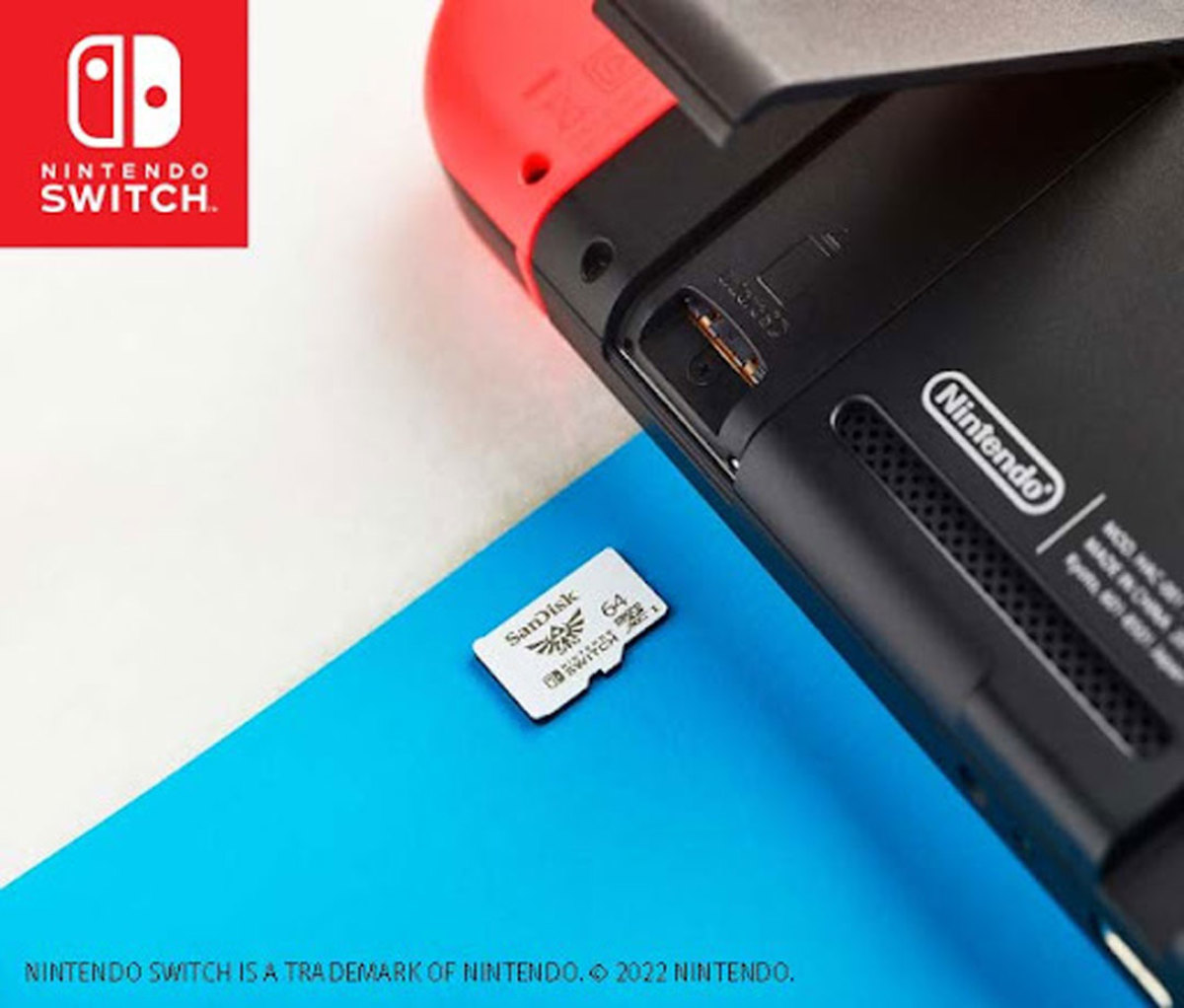 Available in up to 512GB of capacity, the SanDisk microSDXC memory card for Nintendo Switch will keep your favorite games in one place so you're ready for game time, anytime. And with transfer rates up to 100MB/s, the SanDisk microSDXC card for Nintendo Switch delivers consistent high performance, so you can load games fast.
The SanDisk microSDXC card for Nintendo Switch is backed by a lifetime limited warranty. Pricing starts at $15.29 for 64GB. Buy now on Western Digital.
Get it
For Game Night on PlayStation™ or Xbox™: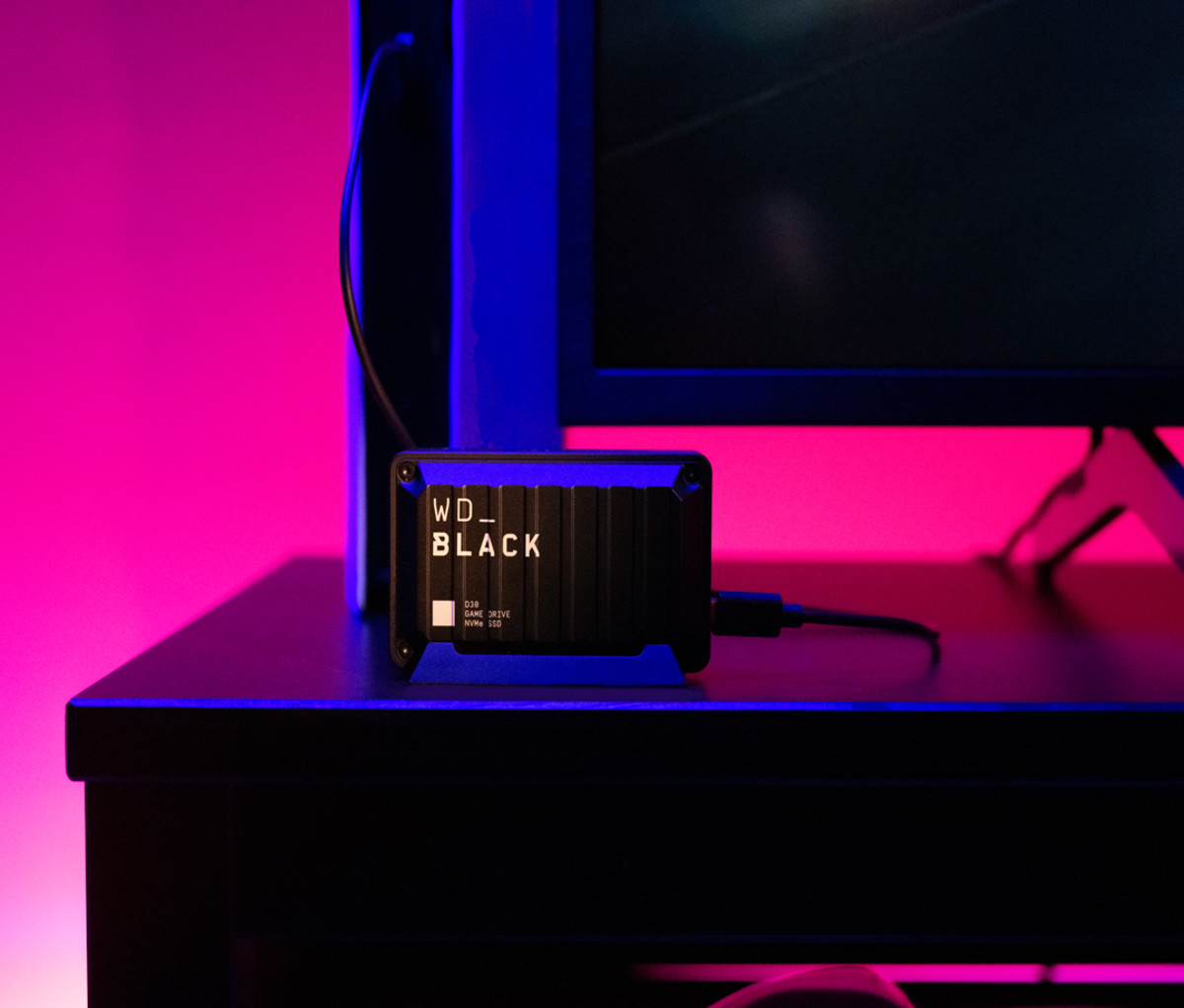 Sony and Microsoft revolutionized the home gaming industry when they released the Playstation™ and Xbox™ consoles back in the mid 90s/early 2000s. Both companies have continually evolved their consoles to go above and beyond gaming to include the ability to enjoy other home entertainment, such watching movies through the console, while graphics, design and game play have been uber-realistic.
With this continual evolution of complex and graphically intense gaming, has come the need for reliable speed and storage. Besides, there's no worse feeling than running out of storage space after putting in hours downloading your favorite games. Thankfully, you can store up to 50 games with the WD_BLACK™ D30 Game Drive SSD.
Compatible with next-gen consoles including PlayStation™ 5 (play and store PS4™ games, and archive PS5™ games) and Xbox™ Series X|S (play and store Xbox One™ games, and archive Xbox™ Series X | S games), the WD_BLACK™ D30 Game Drive SSD is also super sleek, designed to stand out and look great next to your console–no more worrying about hiding your clunky, ugly backup drive.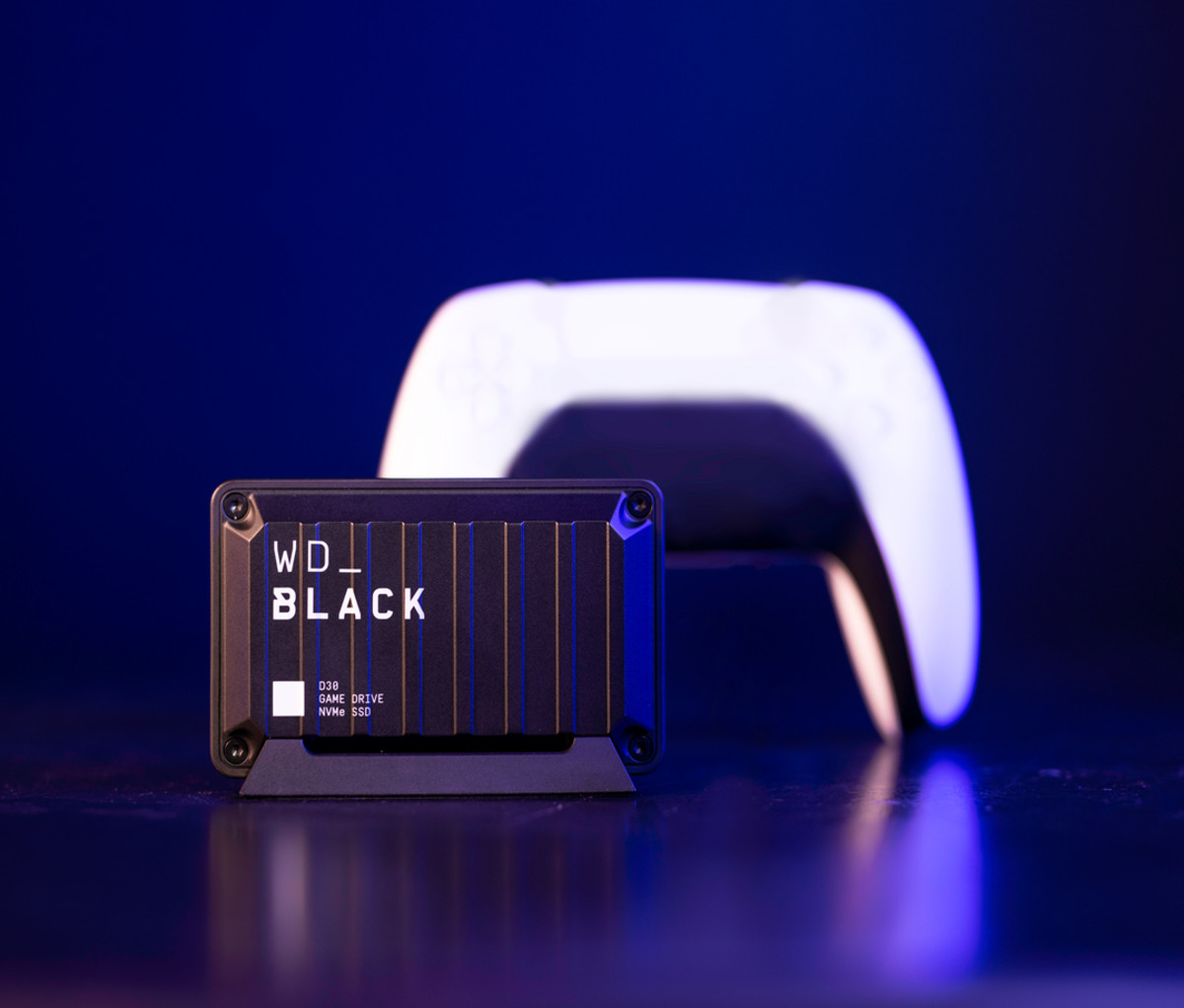 Available with a three-year limited warranty starting at $87.99 for 500GB. Buy now on Westerndigital.com.
Get it
For PC Gamers: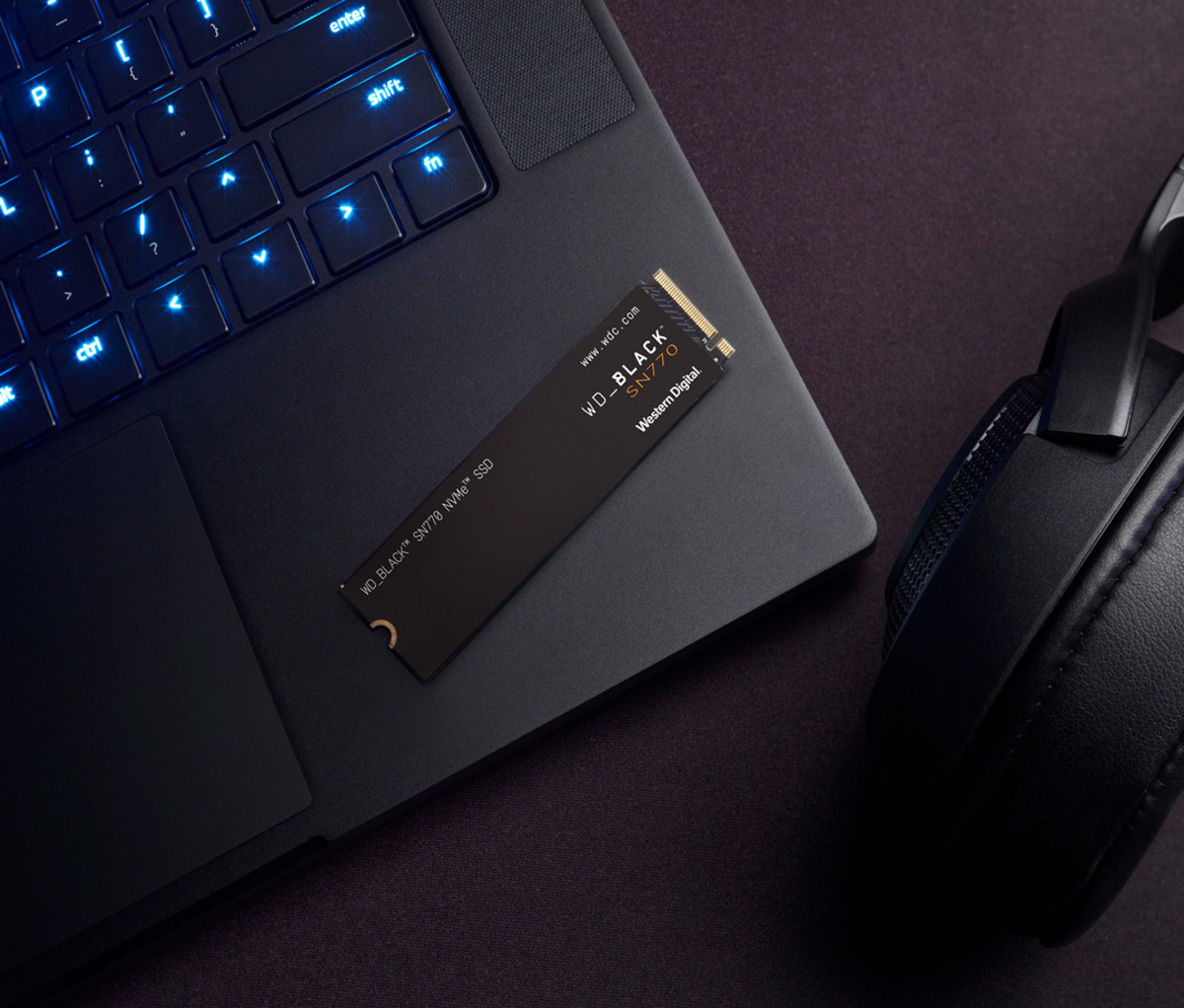 Let's face it, gaming on your personal computer has had perhaps the most pronounced revolution. From the early days of rudimentary shapes and designs to some of the first 'role playing' games like the Oregon Trail, these days gaming on your PC steps you into a world beyond your wildest imagination. Super intense and realistic gameplay, stunning visual graphics and complex gaming scenarios have immersed millions of us to feel like we're really part of the action. All of this intensity and control can be done off the convenience and portability of a laptop, no more needing to be tethered to a monitor and stationary hard drive.
With all this realism comes the need to have super-fast, stable speed, as well as adequate storage to house all of our progress, especially on the go. Which is why the WD_BLACK™ SN770 NVMe™ SSD is a must-have for those who prefer gaming on their PC or laptop.
Boasting a PCIe® Gen4 interface that delivers blazing speeds of up to 5,150MB/s (1TB and 2TB models), the WD_BLACK™ SN770 NVMe™ SSD improves in-game responsiveness for smoother gameplay. Equipped with advanced thermal management technology that helps maintain consistent performance, the downloadable WD_BLACK Dashboard also helps you monitor your drive's health so you can game with confidence. For those who game on their laptop, the WD_BLACK™ SN770 NVMe™ SSD provides 20 percent more power efficiency at maximum speed over the previous generation, ensuring an even better overall portable gaming experience.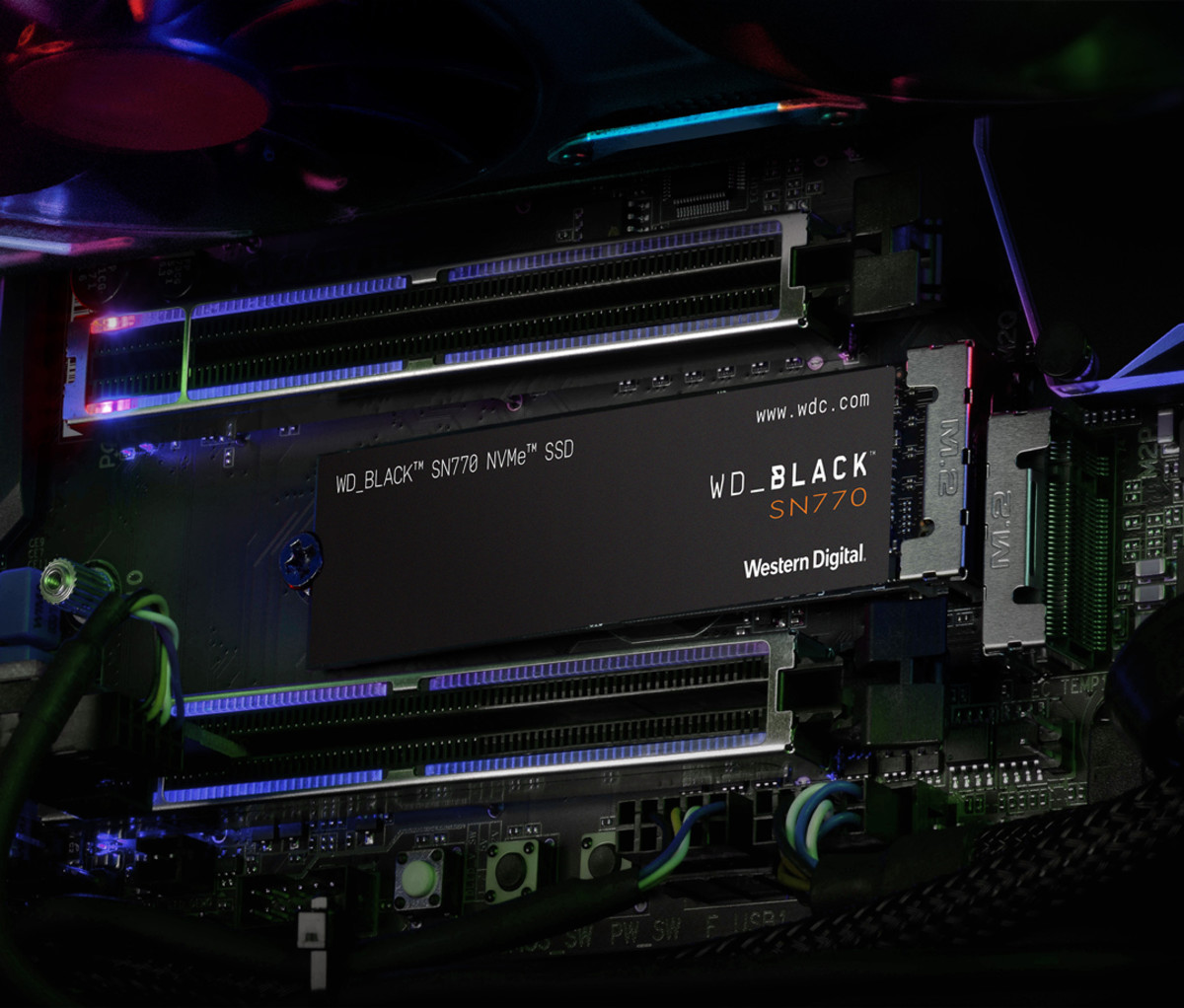 Available in storage capacities up to 2TB, WD_BLACK SN770 NVMe SSD gives you tons of storage for your latest games with space left over for future updates and downloadable content.
This reliable drive comes backed by a 5-year limited warranty. Pricing starts at $54.99 for 250GB. Shop now on Westerndigital.com.
Get it
For access to exclusive gear videos, celebrity interviews, and more, subscribe on YouTube!