Branded Content
Filson's Durable Mackinaw Wool Celebrates 100 Years of Field Testing
This article was produced in partnership with Filson
Filson's Mackinaw wool is as tough as the sheep it comes from—a select North American herd that thrives on ice-crusted mountains and wind-swept plains. The wool is breathable in ways synthetics can't match and surprisingly waterproof. It is, after all, named after the Straits of Mackinac—short waterways that connect the Great Lakes, Lake Michigan, and Lake Huron. Dependable whether you're braving unrelenting rain, snow, or mountain air, Mackinaw wool is like a trusty steed that always has your back.
A century ago, Filson's first waterproof jacket was made from Mackinaw wool. It proved itself so capable in all conditions that Filson continued to use the same wool. You'll find it in its modern and heritage styles today.
The fabric is a proprietary weave that's so tight weather can't penetrate, yet sweat and dampness evaporate quickly. Caught out on a misty morning, doused by a spitting cloud, or tackling a train of heavy tasks, Mackinaw wool can absorb a third of its weight without losing warmth or feeling burdensome. It can also take decades of use without breaking down.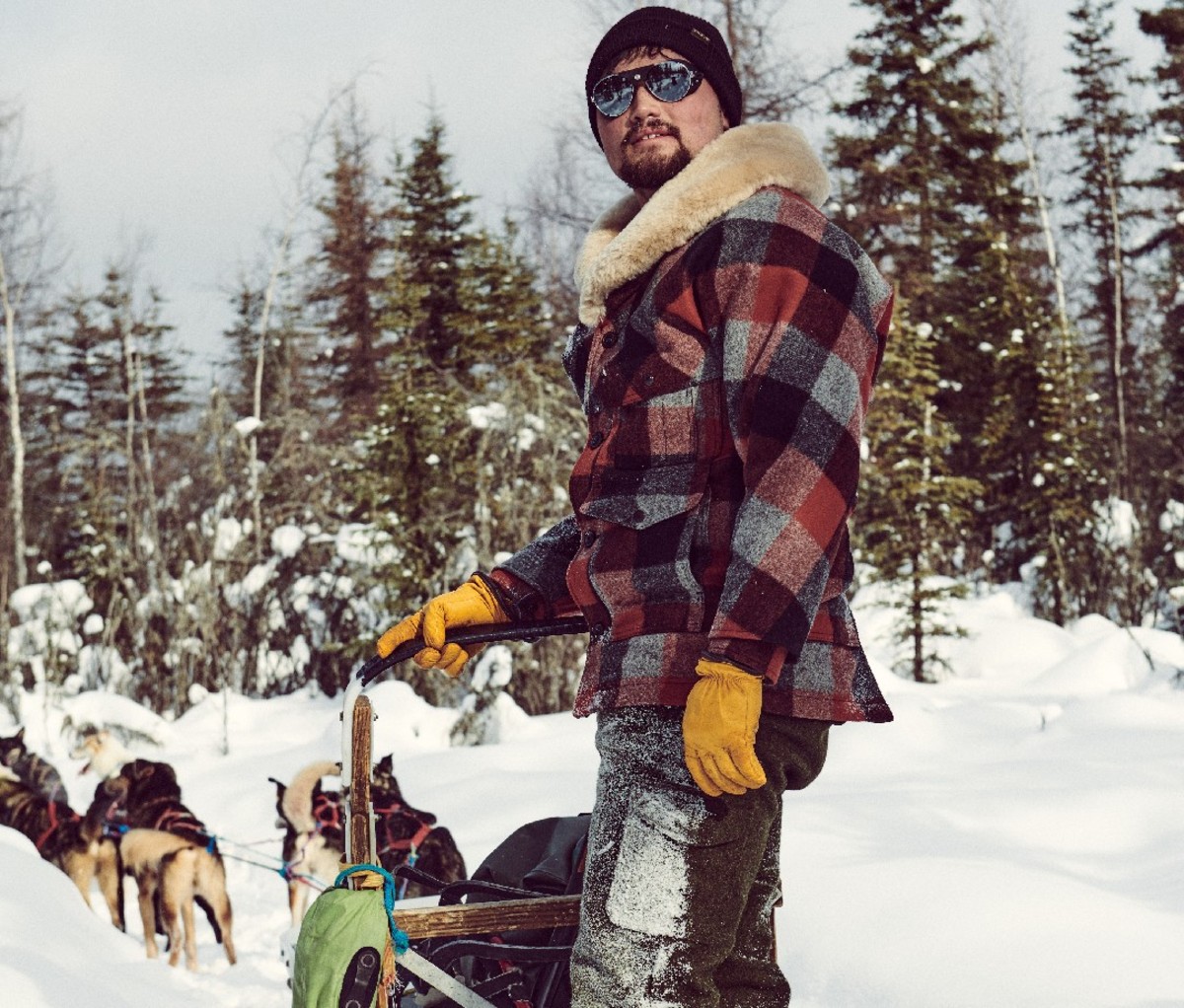 Twenty-five-year-old Alaskan veteran dog musher and guide Lauro Eklund was weaned on Filson wool. When he was a teen, Eklund's dad gifted him a pair of Filson's Mackinaw Wool Field Pants he'd had since the 1990s.
Eklund, who hails from the dog sledding community Two Rivers, on Alaska's upper Chena River, says, "What I've learned through working is that when you're moving, you can wear less. The body acclimates to the temperature, even at -40° F. When I'm hunting, caring for my team, or fishing, whenever it's below 20 degrees I wear Filson's Mackinaw Wool Field Pants with a light merino base layer underneath. I know if I get wet from sweat or I break through icy overflow, I'll still be warm and my pants will dry fast. I'm constantly on the move. For me, there's no better kit."
Eklund has two pairs of Filson's Mackinaw Wool Field Pants now—one he bought himself and his dad's hand-me-down. The latter has been worn for 30 years. Eklund says they keep on truckin'. He loves to wear them as much for their superior performance as for the scuff marks and grease stains that elicit good memories.
The straight-legged pants come hemmed or not, with suspender buttons, inch-and-a-half belt loops, plus six spacious pockets to stash tools.
Mackinaw Wool Field Pants, $395; filson.com
Shop Now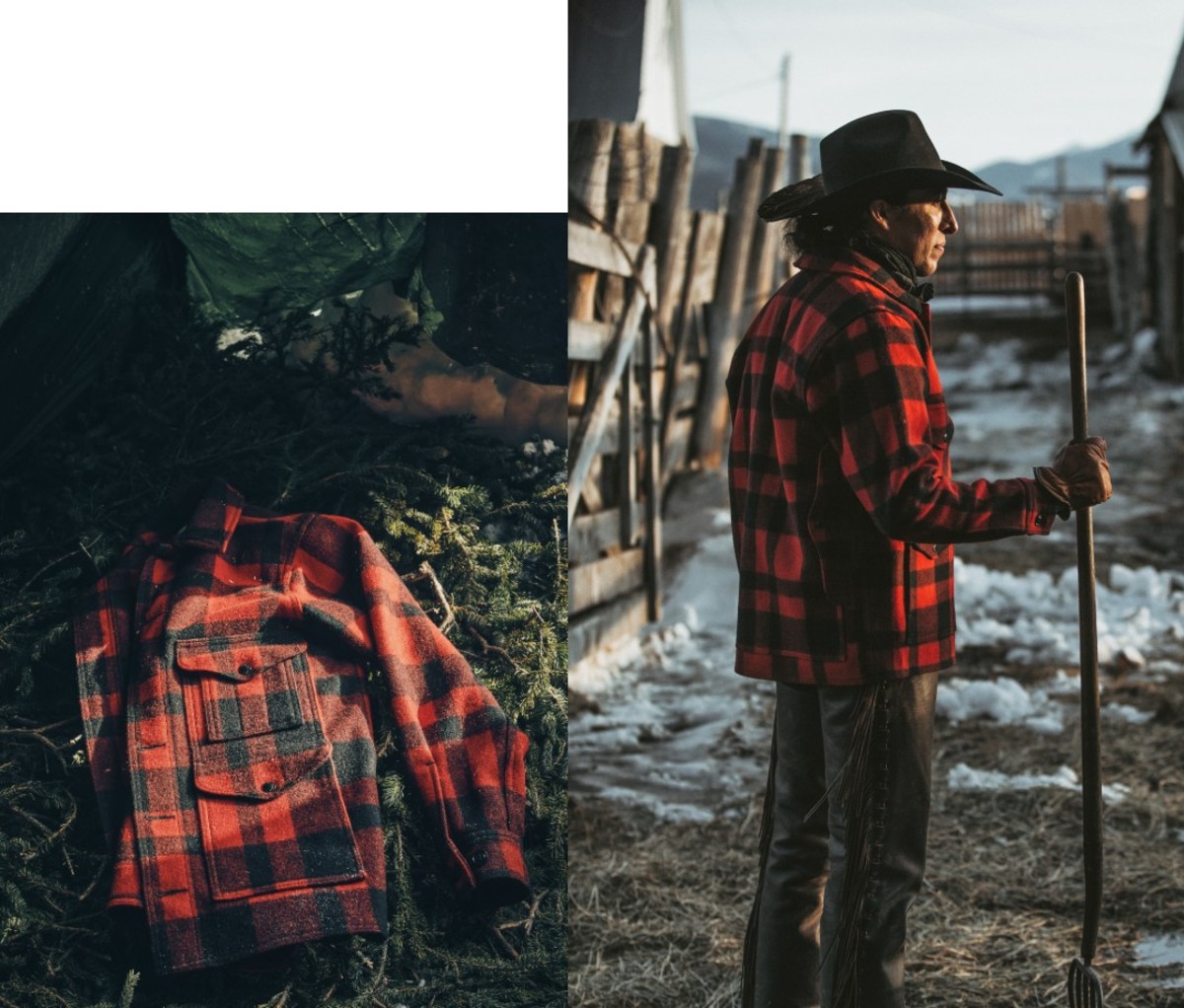 If it's a jacket you're after, Filson's heritage Mackinaw Cruiser is just as good today as it was decades ago, when it was called the Wool Cruising Shirt. Worn by the U.S. Forest Service in the 1920s, and part of their official uniform by the 1940s, the button front Cruiser signifies a man ready to weather any storm. Four snap-flap pockets, a slotted utility pocket, two side-entry hand pockets, an interior-stow pocket, and full-width pass-through back pocket—where foresters carried their notebooks—make the Mackinaw Cruiser ready for chores of any kind. It comes in six colors and seven sizes.
Mackinaw Cruiser, $495; filson.com
Shop Now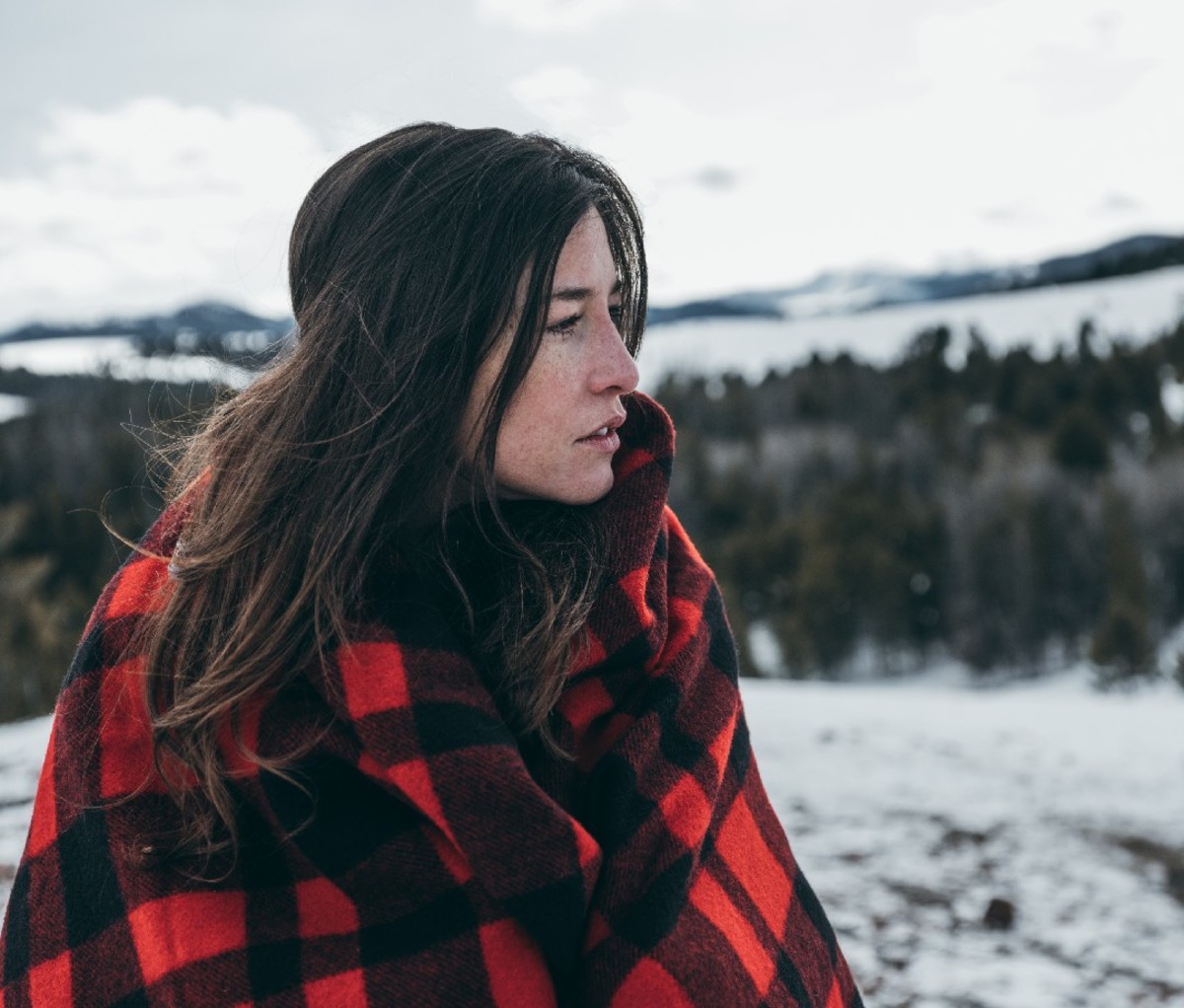 Not every piece in your collection has to be a workhorse. Cozy up under the Mackinaw Blanket when you retire for the day. It won't get singed by sparks around a campfire or get soaked by dewy grass. Better yet, you can pass it down to your grandkids one day, though they'll probably take it out on long-term loan before you even get the chance.
Mackinaw Blanket, $285; filson.com
Shop Now
Mackinaw wool is a worth-while investment. Luckily, Filson uses it in everything from pants and jackets to blankets and hats—36 styles for men and women, plus pieces for home. Just like a favorite pocketknife or a well-worn hat, once you develop a relationship with Mackinaw wool, it's hard to settle for anything less.
To shop more of Filson's products, click here.
For access to exclusive gear videos, celebrity interviews, and more, subscribe on YouTube!