AMG Sport, the moniker Mercedes-Benz dropped in January, was once the signifier of a more inclusive Benz, an offering for shoppers who perhaps didn't need all the brute performance — and wanted a (minimal) price break for it. While the name has dropped, the offer is still there, in the Mercedes-AMG GLC43 4MATIC, the brand's first midsize SUV that says "game on" to the rest of the luxury performance market.
Like the class of Benz's AMG Sport segment, the GLC43 is "AMG-lite" when it comes to upholding the "one man, one engine" mantra that defines AMG. The off-the-rack, twin-turbocharged V-6 is shared with the upcoming C43 sedan and SLC43 roadster, and its 362 horsepower is a significant increase over 241 in the standard-bear GLC300. It's also enough power to commit the GLC43 to the same fighting class as the Audi SQ5, BMW X4 M40i, and Porsche Macan S. The 9-speed automatic transmission returns, albeit with more instantaneous returns on shifts, and the all-wheel drive system (4MATIC, in Mercedes-speak) is configured to send most of the power to the rear wheels. The manufacturer promises a top speed governed at 155 mph, and a 0-to-60 time of about 5 seconds, making the GLC43 about as spritely as the X4 M40i and Macan S.
A body kit makes the GLC43 look lower and wider than the standard GLC300, and brighter, flashier interior pieces — such as carbon fiber highlights and microfiber seat trim — offer a look that's harmonious without being sporty overkill. The red contrast in the stitching is tasteful, not kitschy, but is a bit much for the otherwise elegant interior possibilities that the GLC range offers.
To play among the heavy hitters, the GLC43 will likely command a price tag to match: at least $55,000, by our conservative projection based on the difference between C300 and C43. That's not a bad deal at all, for the combination of luxury and performance, that seems to hit the sweet spot. We'll have our first look at the GLC43 when it formally debuts in New York next week, where it will be displayed among all of its competition.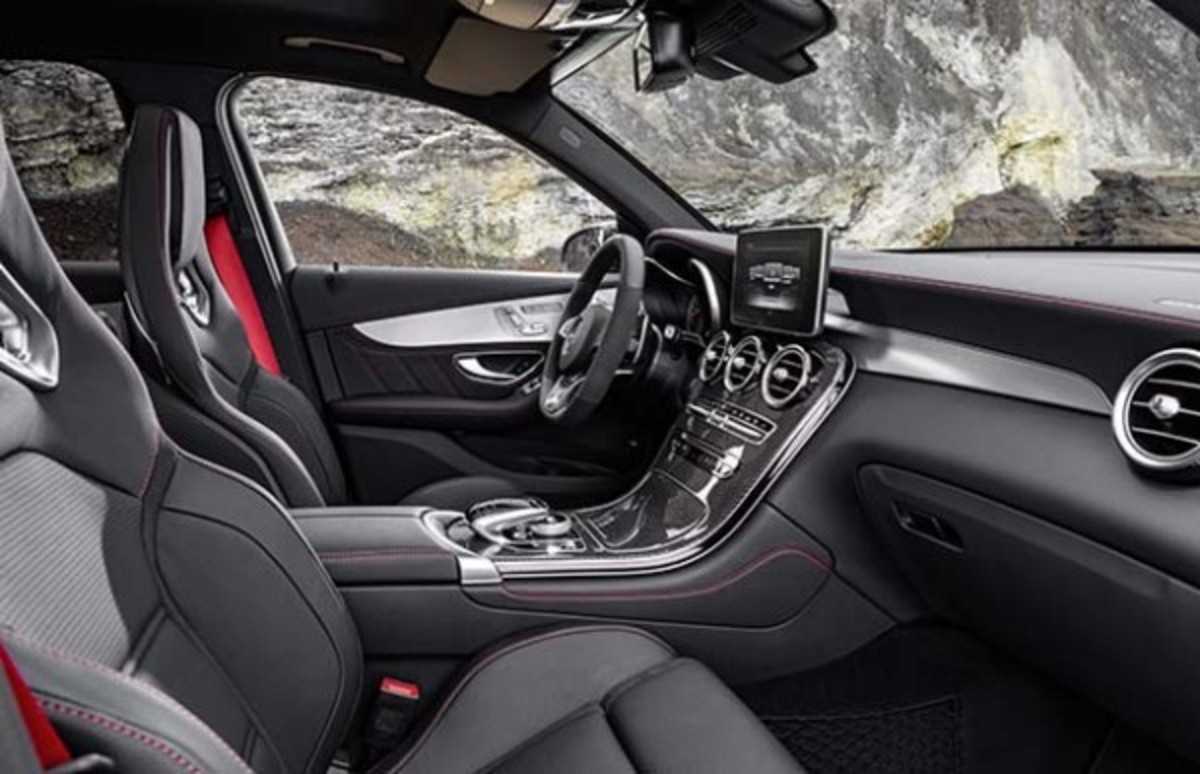 For access to exclusive gear videos, celebrity interviews, and more, subscribe on YouTube!