Parrot is known for bringing drones to the consumer market with its groundbreaking Ar.Parrot line of smartphone-controlled eyes in the sky. But those are big-boy flyers, with 720p cameras, long ranges and a price tag to match. Coming in August, however, Paris-based Parrot will unleash two ultra-small and ultra-cute mini drones, called the Rolling Spider and the Jumping Sumo.
The Spider ($100) is a teeny-tiny quad-prop drone that connects to your smartphone via Bluetooth, giving it a range of about 50 feet, making it perfect for races around the living room or annoying your cat. A downward facing camera pulls double duty for stabilizing the drone and for taking quick snapshots. Add the super-lightweight (10g) wheels to its frame and it can roll up walls and along the ceiling.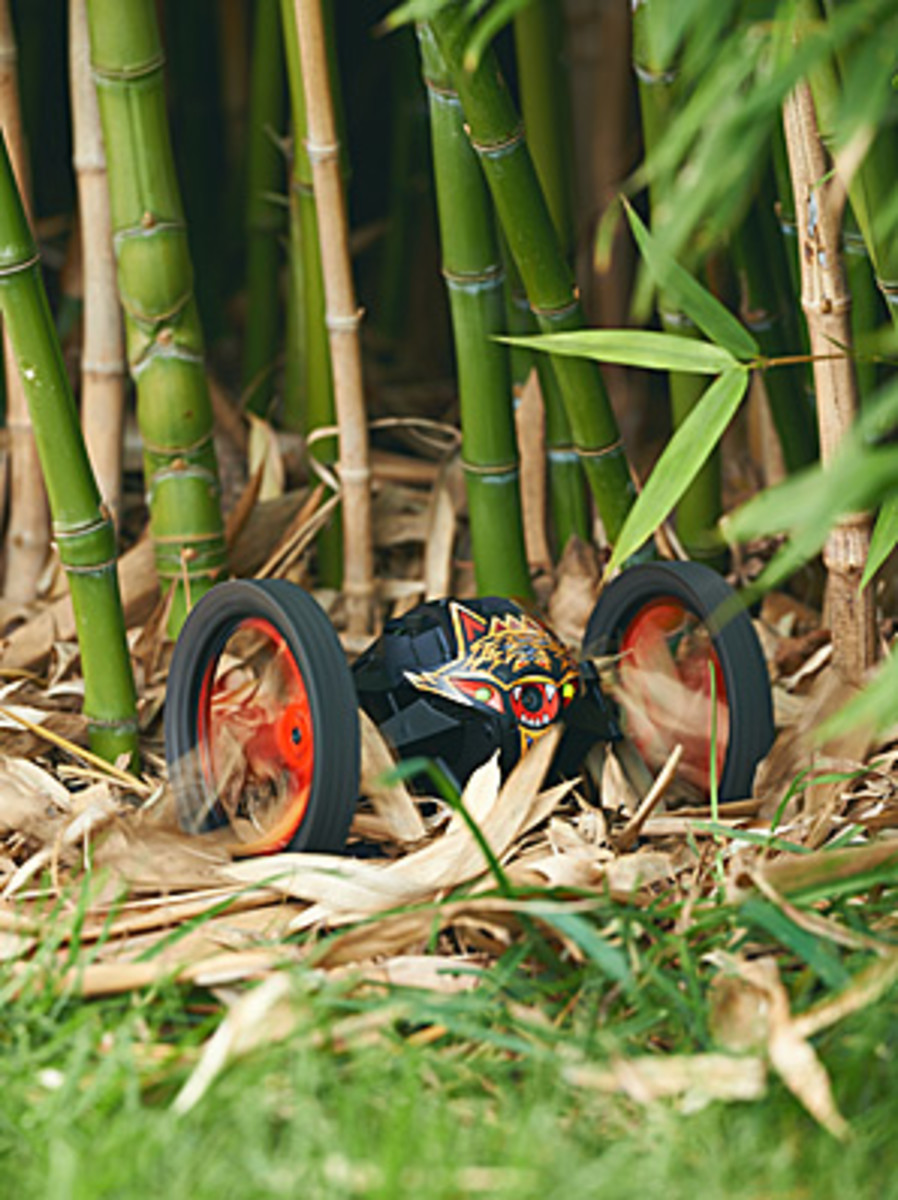 Taking the controls feels a little like persuading a mosquito to behave itself. Thanks to our clumsy combination of thumb-rubbing on the demo phone's touchscreen, the Spider seemed to aim itself right at our eyes time and again, causing Peter George, Parrot's vice president of marketing, to awkwardly dodge.
Rolling along below it is the Jumping Sumo ($160), a two-wheeled, acrobatic update on the remote controlled car. With a spring-loaded "foot," it can make running jumps of up to 30 inches high. Dual wheels make it ultra maneuverable, with the ability to spin in place or make almost instant 180° turns. A front-facing wide-angled camera sends real-time video back to your smartphone—"a video game running in real life," said project manager Coraline Vialette. Given we were only working in two dimensions, it was easier to pilot than the Spider, and sturdy enough to handle bumps and tumbles. Both drones will be available Aug 1.
[parrot.com]