Gear
Wool Done Right: Fjällräven Finds New Ways to Work With Nature
This article was produced in partnership with Fjällräven.
When shopping for outdoor gear and apparel, it's tempting to assume that the best items are the ones that come packed with the newest technology. Synthetic fabrics designed in a lab, space-age materials that can keep you warm, specialized membranes and coatings to repel moisture—brands have cooked up all kinds of designs to keep you comfortable when the weather is not. But Fjällräven, the Swedish outdoor gear and clothing brand founded in 1960, knows a secret. When it comes to staying warm, some of the best material is 10,000 years old and grows on the back of a sheep: wool.
Wool is nature's ultimate performance fabric, and for decades, Fjällräven has been an expert in utilizing this wonder material. Now, as part of its goal to be the most sustainable company in the outdoor industry, Fjällräven is pioneering new ways to source, reuse, and reimagine wool for a whole range of innovative apparel.
Why Wool?
A sheep's wool keeps the animal warm and comfortable through wet, cold conditions and also prevents it from overheating when temperatures rise. How does wool do that? Nature, as it often does, came up with an ingenious design.
Wool is an excellent temperature regulator. When packed together, wool fibers create pockets that trap air and retain warmth—either generated by a sheep, or if used in a garment for people, by a human body. The individual fibers repel water, so wool garments don't soak up moisture, but they can absorb water vapor, so they'll vent sweat from your body to keep you cool. Plus, wool is naturally odor-resistant; that means you can wear wool apparel multiple times, and it won't stink. Better yet, wool is 100-percent renewable (sheep grow a new fleece every year), and fully biodegradable, too.
Rather than trying to build a new fabric from the ground up, Fjällräven has found new ways to make wool an even better fabric for the person wearing it and for the earth, too. It all starts with the raw material. Today, the company utilizes three types of wool: traceable, recycled, and recovered.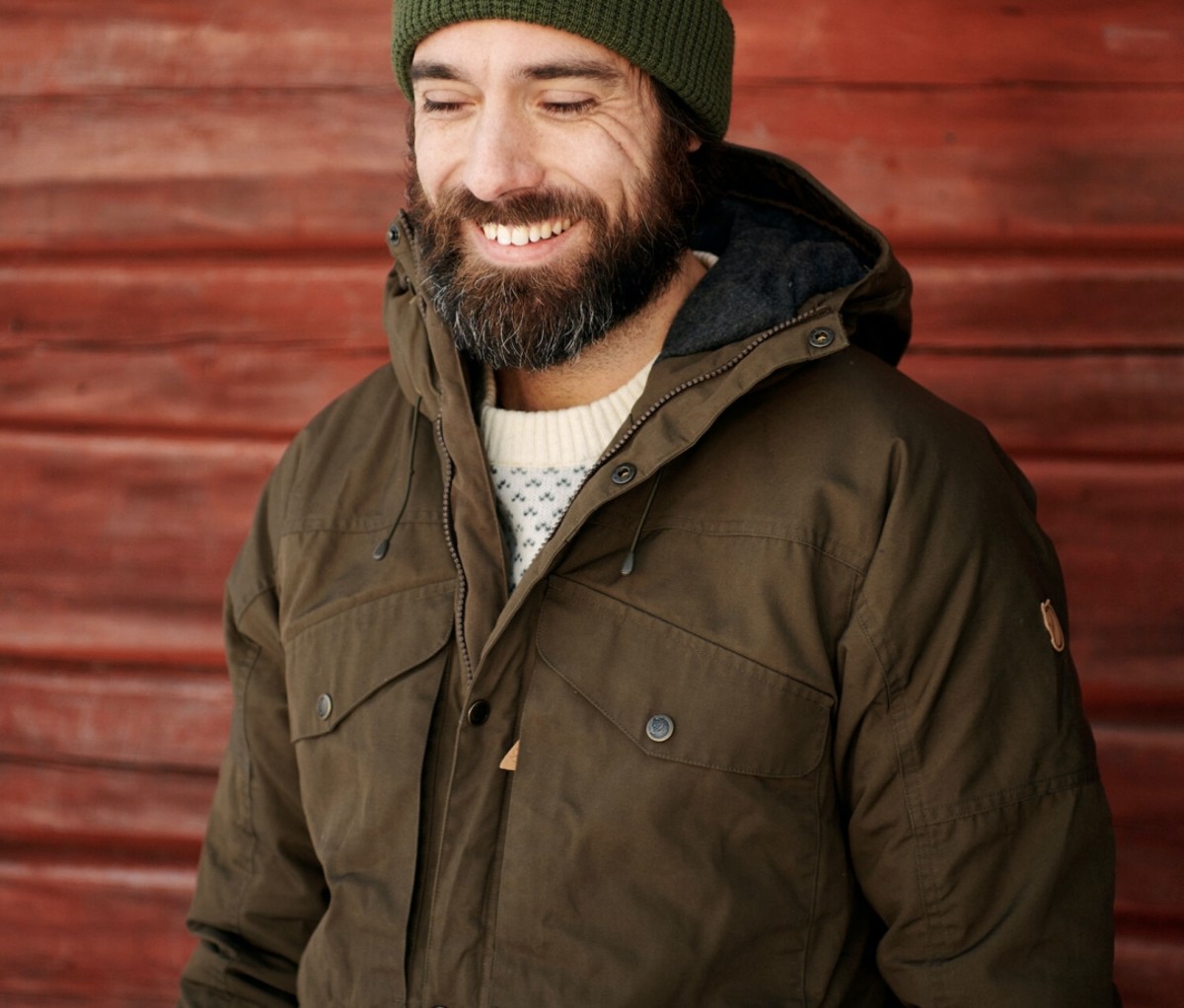 Traceable Wool: Sustainability at the Source
Calling wool "traceable" doesn't just mean that Fjällräven knows where it comes from (although that's part of it). Rather, it means that this wool has been raised in a way that promotes maximum environmental, social, and economic sustainability. To source it, the company partners with The New Zealand Merino Company—essentially a wool brokerage that gathers wool from a network of farms.
All of the wool is hand-selected for quality and receives the ZQ certification, which means it comes from farms that adhere to rigorous standards for animal welfare and environmental stewardship. In addition to providing fair wages and working conditions for employees, these farms follow a regenerative approach that sees sheep as part of the wider landscape. All of the sheep have shelter and room to roam, and the farms employ regenerative practices to preserve the health of local ecosystems.
"Holistic management not only minimizes the negative aspects of sheep farming by using fewer chemical fertilizers and pesticides, but it also improves grass and soil quality," Christiane Dolva, Fjällräven's global sustainability director, tells Men's Journal. "If done correctly, healthy soil and grass mean carbon is captured, rather than remaining in the atmosphere."
Raising sheep in harmony with the surrounding environment is better for the earth, healthier for the sheep, and results in higher-quality wool. It's what makes pieces like the Övik Round-Neck Sweater a cut above your typical wool pullover. It's stylish and exceptionally soft, and yet its natural heat regulation makes it a capable midlayer for serious excursions.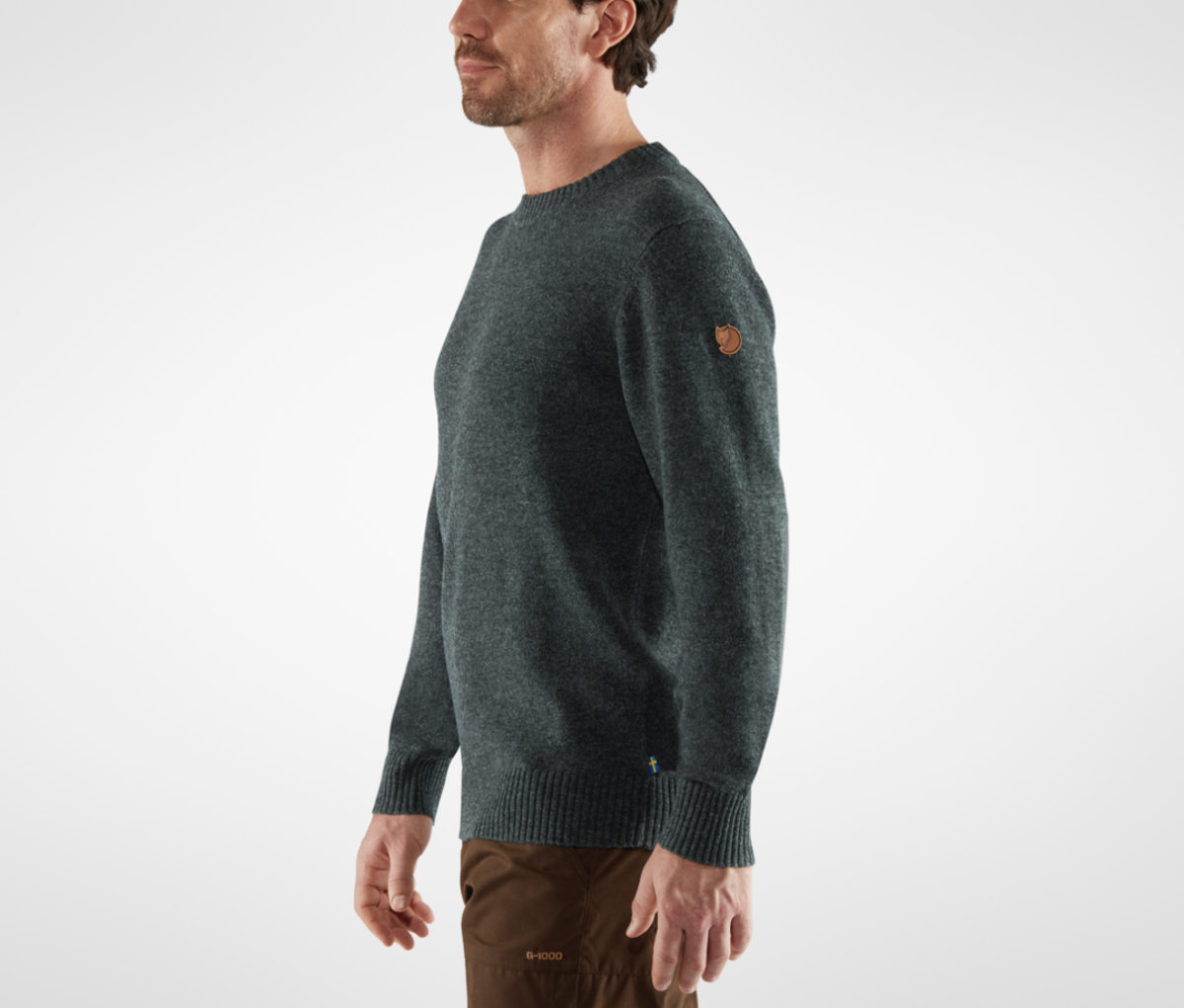 But to be truly sustainable, it's best to use what's close to home. To that end, Fjällräven has gone a step further and forged its own farm-to-factory partnerships, most notably through the Brattlandsgården project. In an effort to move toward 100-percent wool traceability, the company partnered with the century-old, family-run Brattlandsgården Farm in the Swedish countryside. The farm follows holistic practices like community grazing (where sheep move around to graze on neighbors' lands) to promote a healthy landscape. The farm's holistic perspective aligns perfectly with Fjällräven's mission to create a more eco-friendly supply chain—and it has resulted in some truly amazing wool.
Wool from the Brattlandsgården sheep is used to create a unique line of wool garments, including the Brattlands Sweater No. 1. The wool is exceptionally fine, which gives the sweater a luxuriously soft feel, and since Fjällräven leaves the wool undyed, each one has unique variations in color. Plus, every single wool fiber can be traced back to the Brattlandsgården farm. How many other companies can say that about their fabrics?
Re-Wool: A New Life for Old Materials
From a sustainability perspective, it makes sense to recycle wool; reusing existing materials is always preferable to creating something new. The problem? Making sure the resulting fabric is just as good as the virgin material. The search for a better recycled wool, or "Re-Wool," as Fjällräven calls it, led the company to the Italian city of Prato, where wool manufacturers have been recycling wool for hundreds of years. There, they discovered that recycled wool doesn't have to compromise on quality.
"We have really strict quality criteria, so we had to ensure the fibers were good enough," says Fjällräven designer Thomas Håkansson. "But once that was confirmed it made perfect sense to go ahead."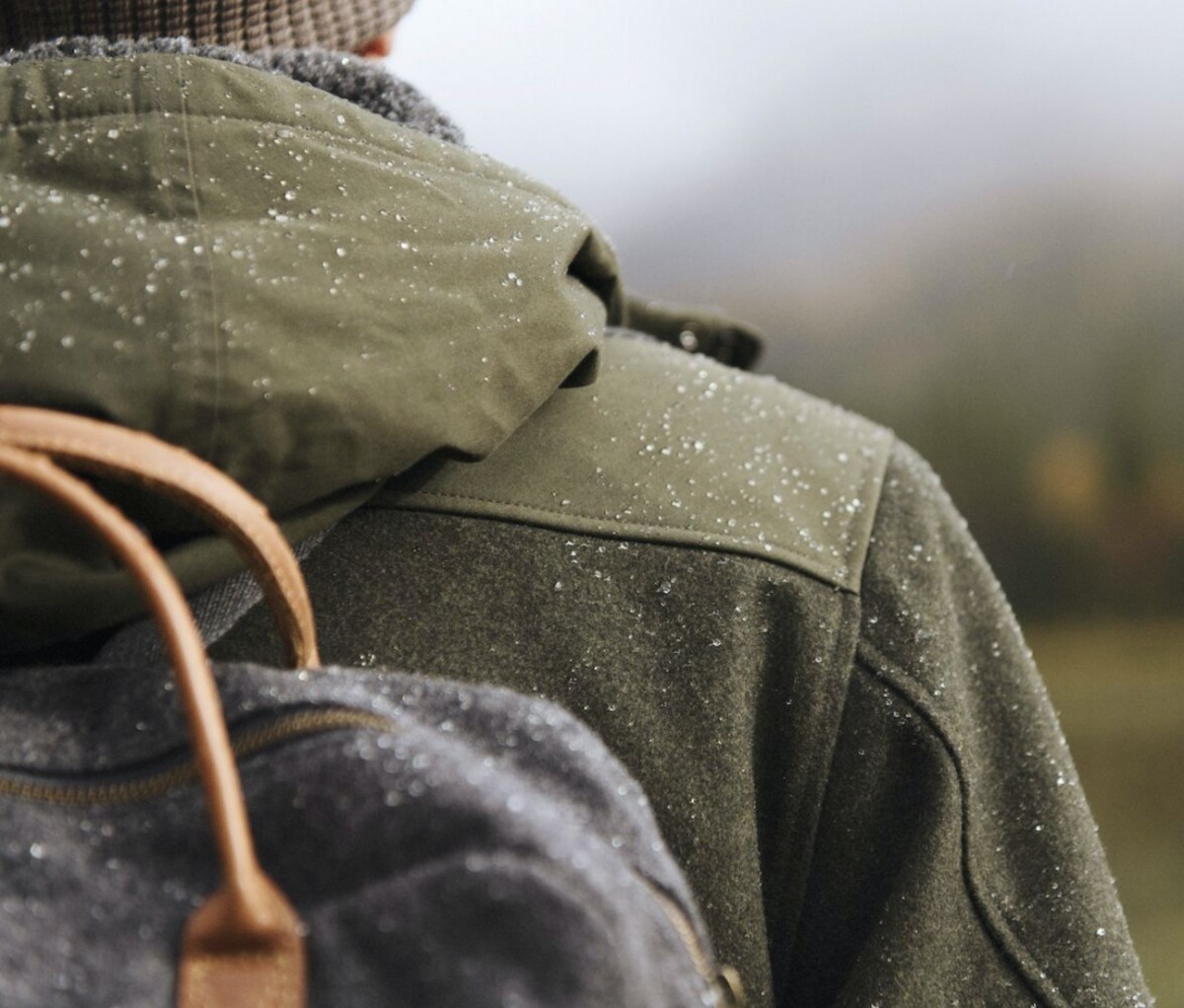 Re-Wool is now manufactured specifically for Fjällräven in Italy. The process begins with "spill wool," or pieces of material that are left over when the fabric is cut into shape for a garment. The spill wool is sorted by color, shredded, and then blended together with polyester or virgin wool for added durability.
The result isn't just a second-best replacement, but something truly special: A yarn with deep, nuanced hues that you won't find in regular wool. It gives items like the Greenland Re-Wool Jacket their ruggedness, warmth, and rich color. And because it uses far less energy and fewer raw materials, Re-Wool has a much smaller carbon footprint compared to virgin wool.
Recovered Wool: Waste No More
The third type of wool in Fjällräven's product line is recovered wool, and it started with a problem: Each year, around 1,100 tons of wool is shorn from sheep in the Swedish meat industry and discarded. Since the sheep weren't raised for their wool, the fibers were regarded as low-quality and unsuitable for apparel—until two enterprising Swedes stepped in.
Jenny Andersson and her partner Hans Bulthius bought a farm on the Swedish island of Gotland, where sheep farming is a major industry, and set about finding a way to do something useful with all the wasted wool. Their first idea was to use it to make buildings. But that didn't seem right.
"Wool is too valuable to be used as a building material," says Andersson. "It would be like making rag mats out of fine cashmere. The best use for it is in clothing."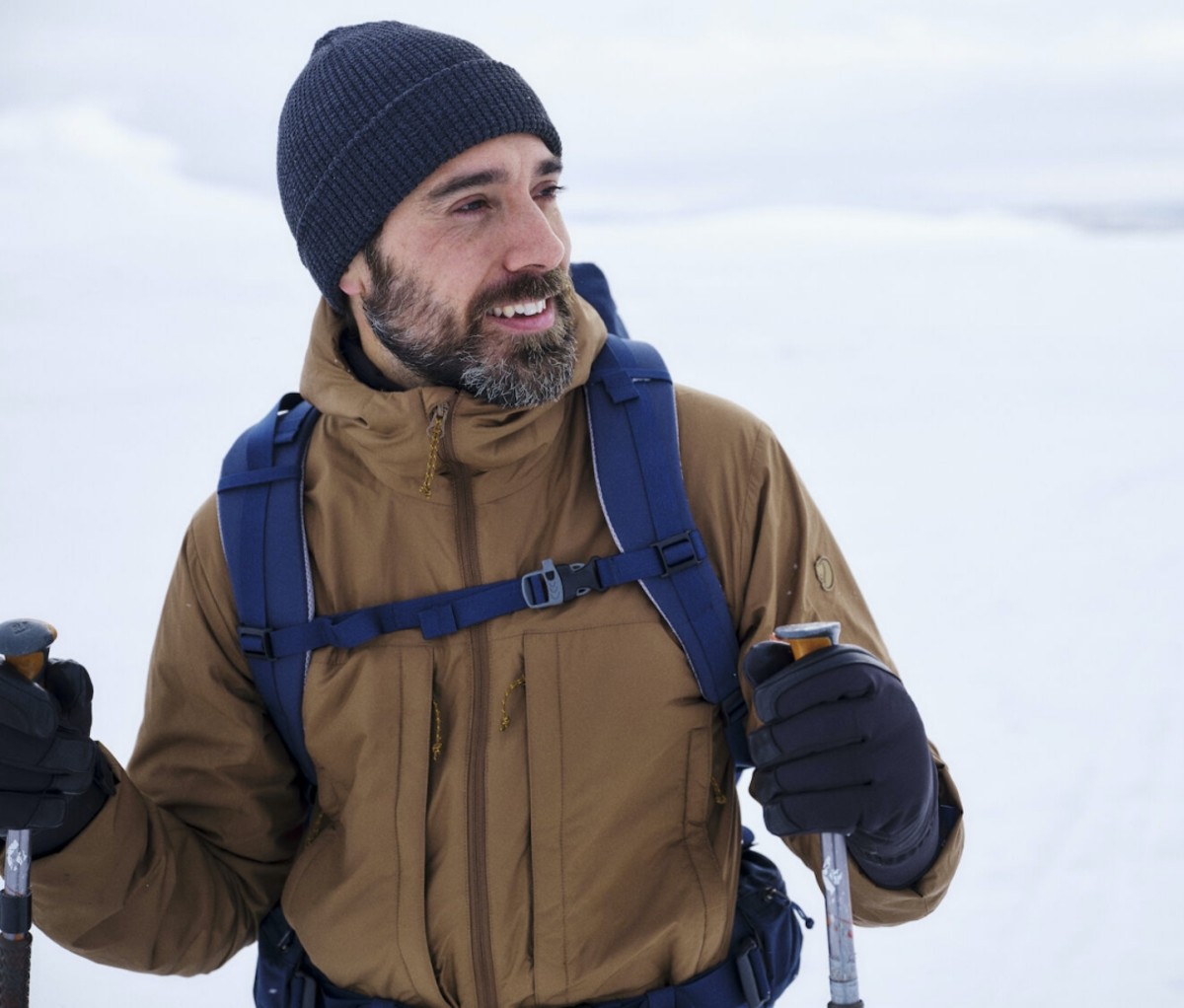 So they launched a company, Ullkontoret, and acquired machines to wash the wool and unlock its potential. Although it's not as fine as merino wool, the recovered wool still has excellent temperature regulating properties. For Fjällräven, the new material was a perfect fit: a locally sourced way to reduce waste and take advantage of an existing stockpile of wool. Several years and several tons of wool later, Fjällräven has become a regular customer, and recovered wool is now a mainstay in the company's product line. It's especially useful in items like the Keb Wool Padded Jacket, where it's inserted into the lining as insulation. Wool's combo of breathability and warmth makes the jacket perfect for high-intensity activities like skiing and hiking.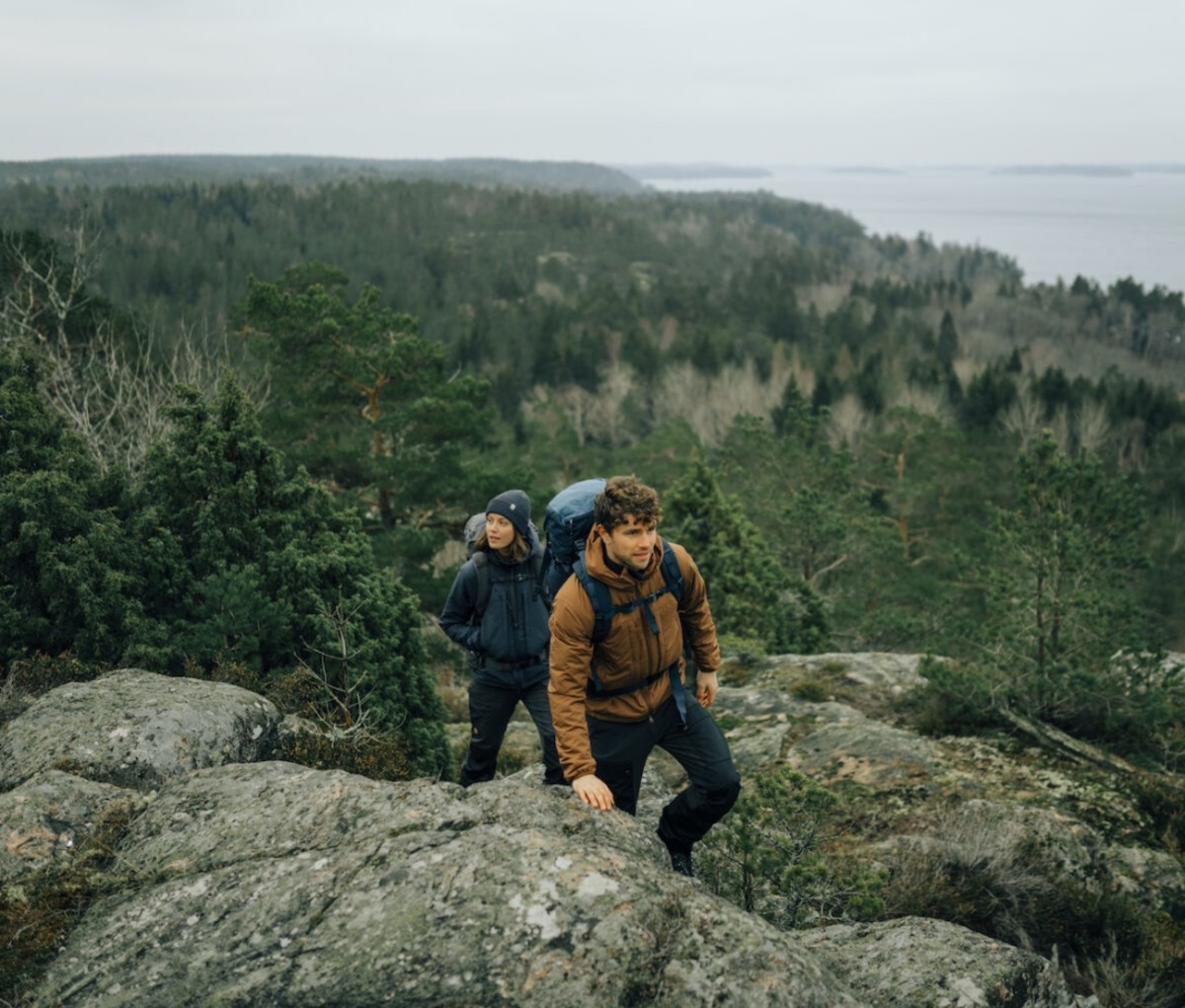 Higher Standards, Lower Impact
By innovating with wool, Fjällräven is setting a new standard in the apparel industry. Every wool garment with a Fjällräven tag benefits from the company's forward-thinking approach to sustainability: lower impact on the land, decreased emissions, reduced waste, and a longer life for existing materials. In the process, the company has totally reimagined what a performance fabric can be. Thousands of years after the first wool fibers were turned into clothing, wool is still the right choice for staying comfortable outdoors. And thanks to Fjällräven, it's also the right choice for the planet.
Whether you're gearing up for a lengthy thru-hike or dashing out for coffee on a blustery morning before work, you need apparel that can respond to changing conditions and keep you comfortable. For Fjällräven, the answer to that design brief is simple: Let nature lead the way.