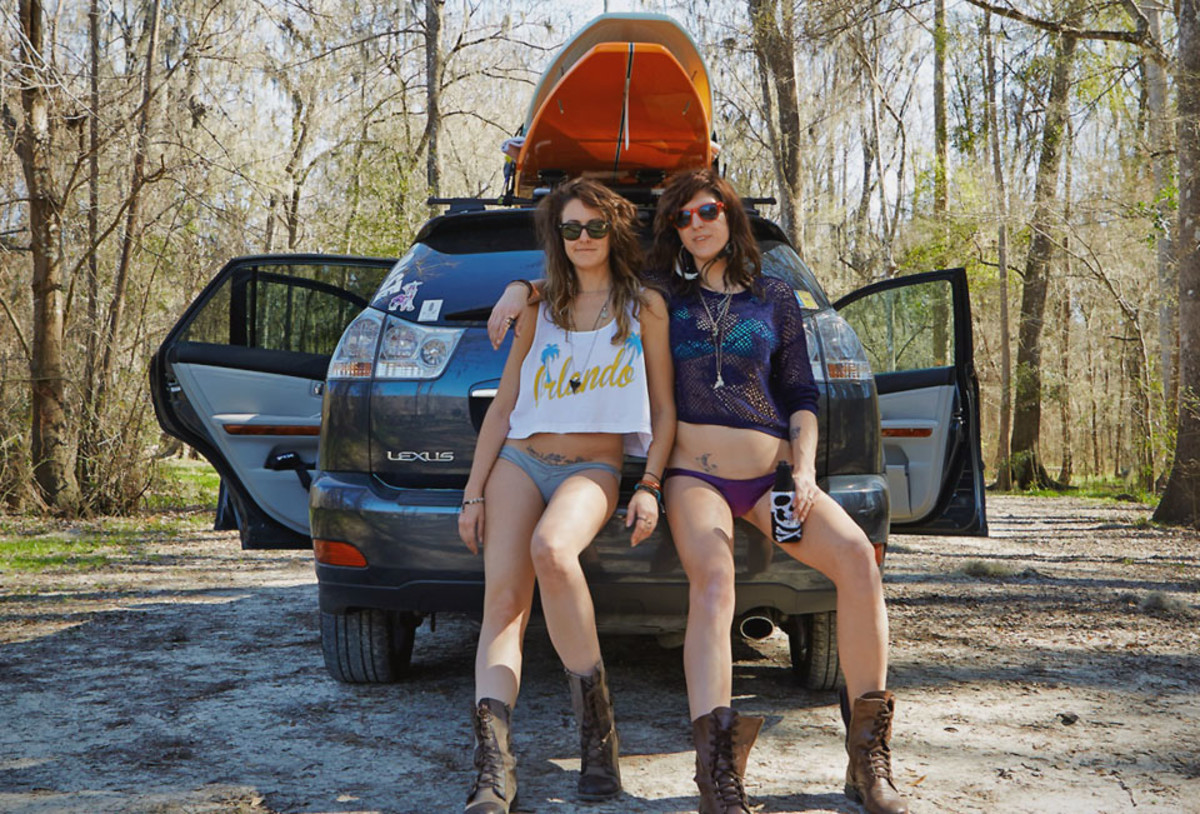 "One of the excuses we used for years as a reason to not travel and adventure was not having the gear nor the money to buy it," say Sara Ozim, 29, and Genevieve Jahn, 34. "It was when we decided to use our thriftiness to acquire our beloved tents that we made our first gear purchases." That foray into gear led to a long list of strategic buys that prove you don't need big bucks to afford adventure—in fact, Jahn and Ozim founded their blog, Lady Adventures, as a way to inspire more women to travel and get outdoors no matter their budget. The result? A following of fans hungry to see Ozim and Jahn chop wood, swim in lagoons, and standup paddleboard around their home in Florida. And those tents still come in handy: "With Florida bugs and rain, a good tent (or two) is a top necessity." Here, a look at the gear that keeps the women of Lady Adventures moving.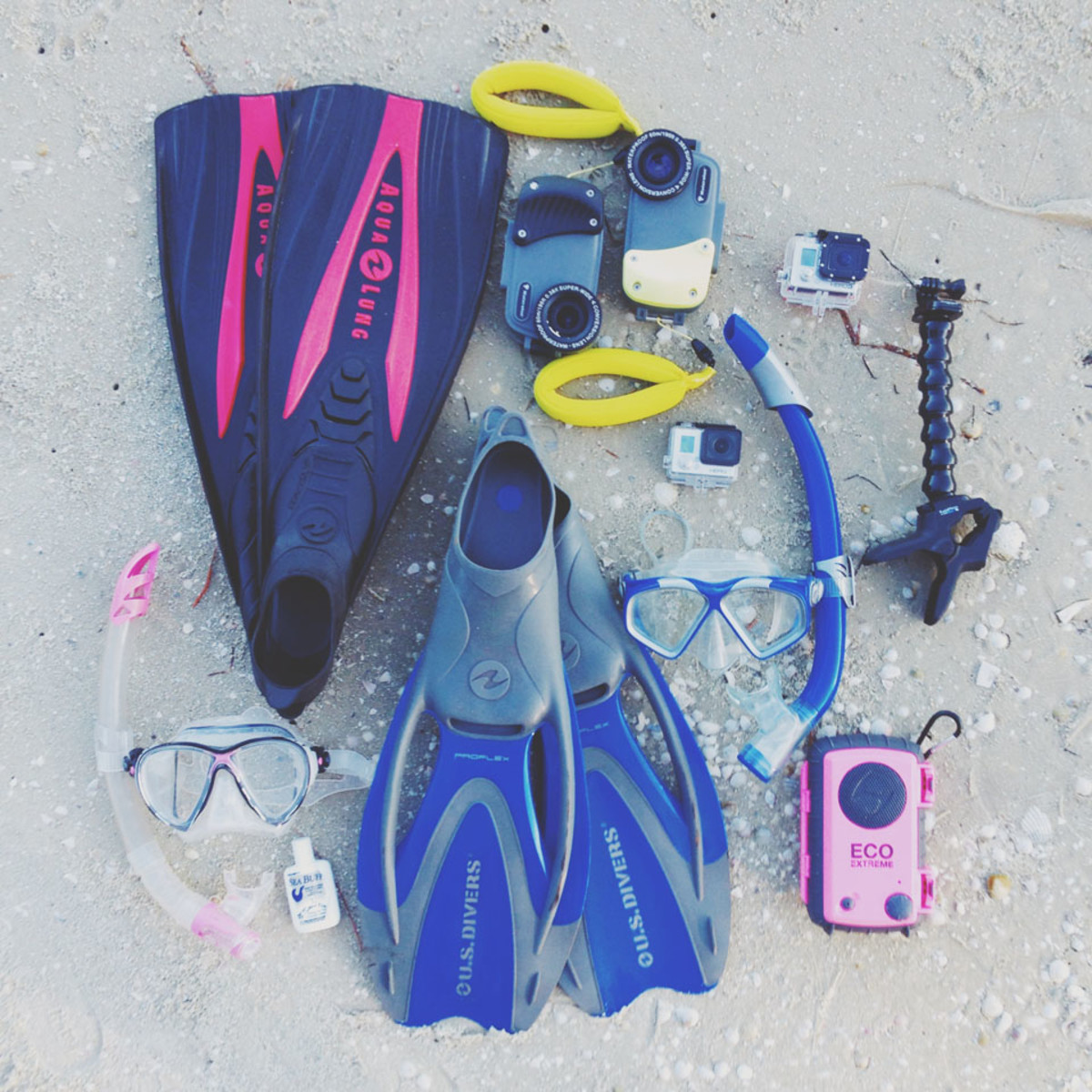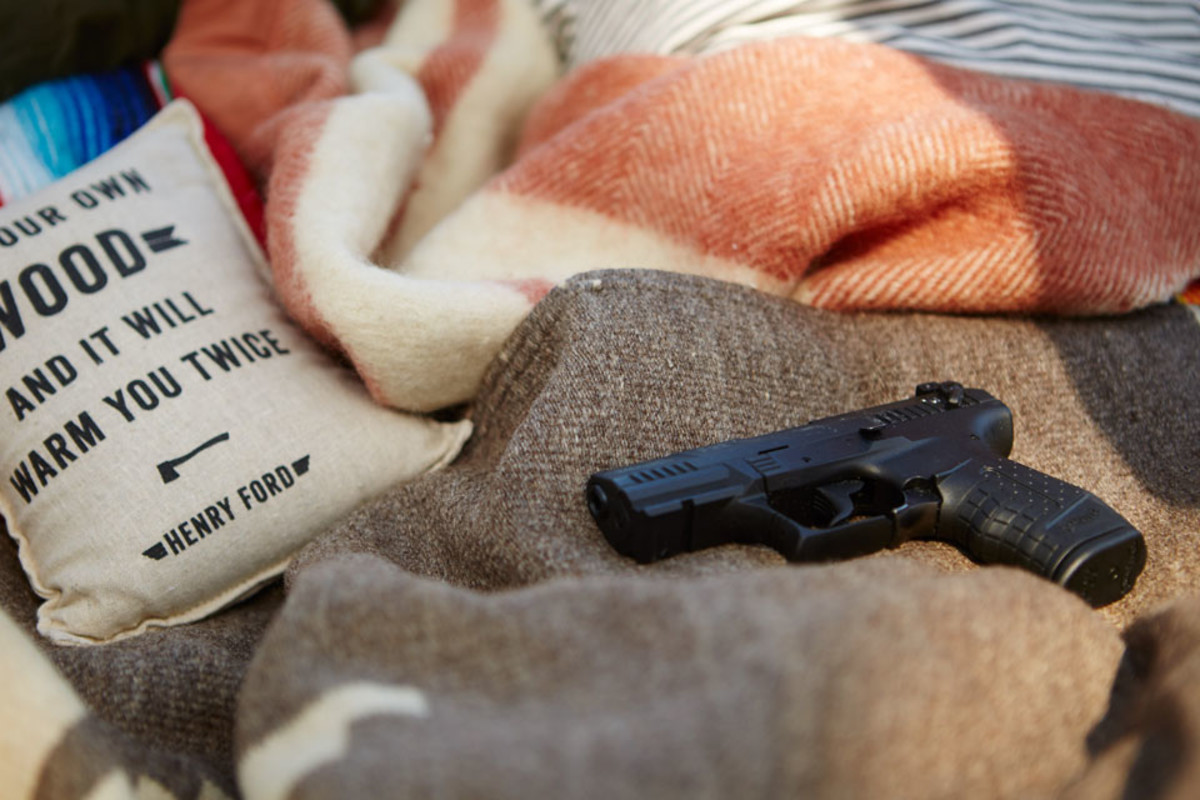 On storing their gear:
We both live in old little duplex homes, so space is limited. We get lazy and leave the camping necessities in our [cars] and cram as much as possible into a tiny storage and utility closet. Our photography gear and electronics stay safely tucked away in a vintage leather suitcase that doubles as an end table.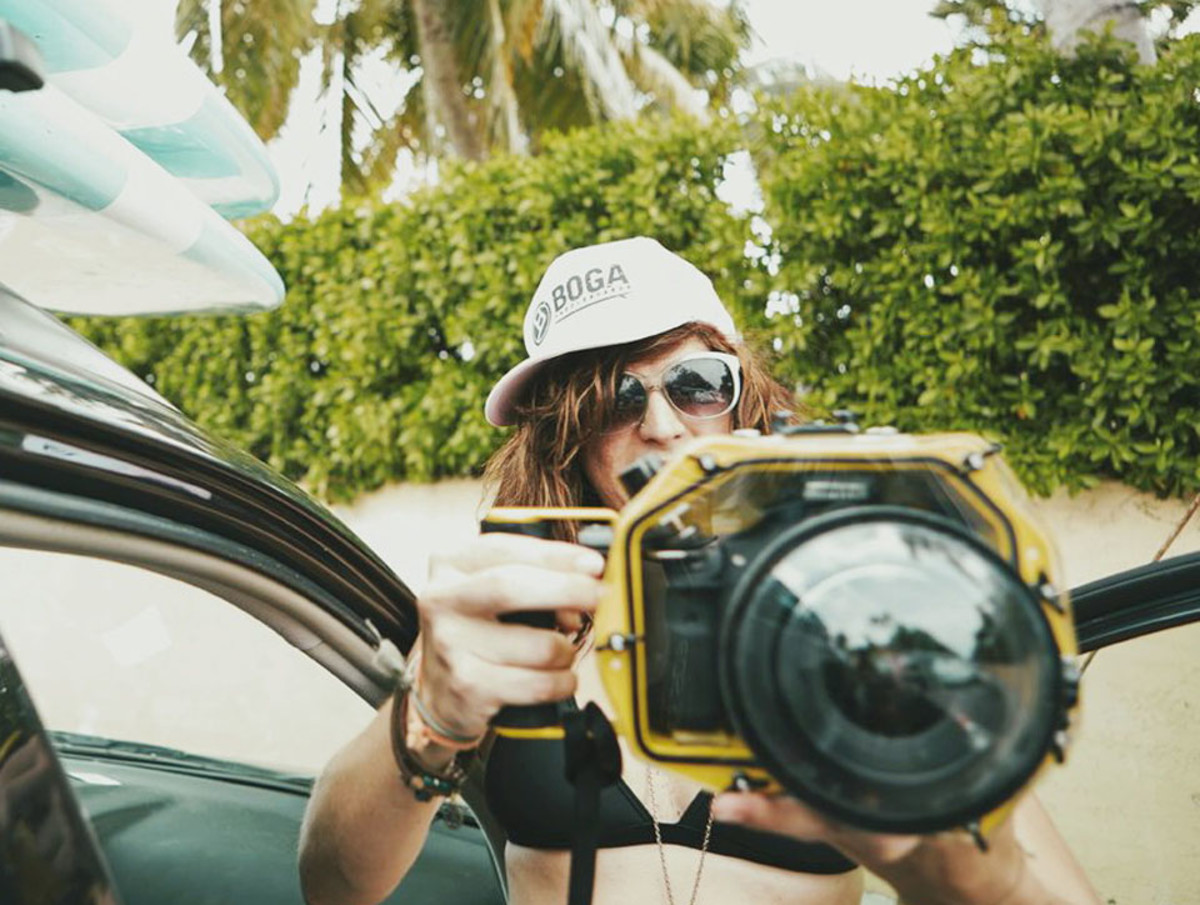 On their most expensive purchase:
Sara's camera, a Cannon 60D with a 60mm macro lens. However, because her cameras are her livelihood as a professional photographer, we only take this piece of gear on adventures where it's guaranteed not to get wet.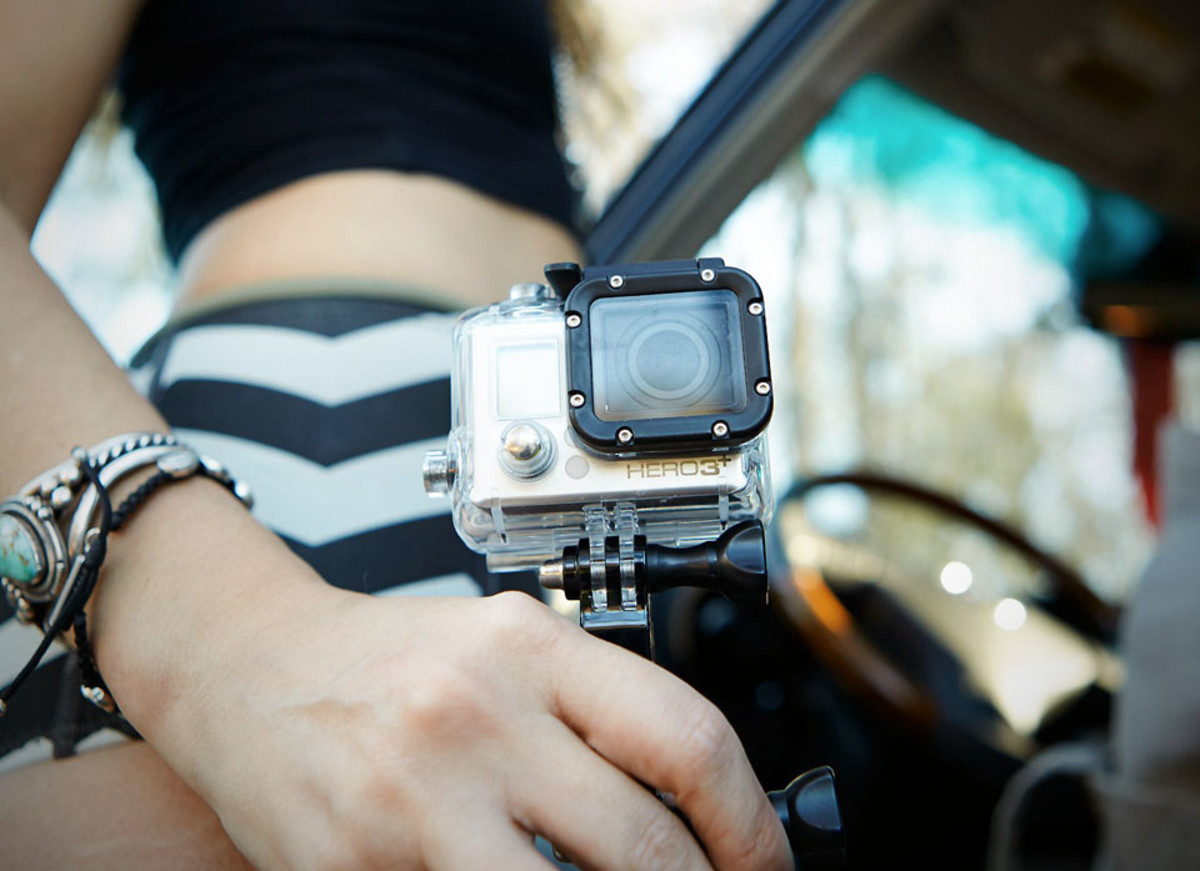 On their most recent buy:
We save up for the good stuff and were fortunate enough to get instant gratification by purchasing our Watershot iPhone housings (high up on the wish list) right at Surf Expo. Lady Adventures was started with us purely using our iPhones, only we ran through a good amount of "waterproof" cases, and even a few waterlogged phones, before we found the amazing Watershot housings.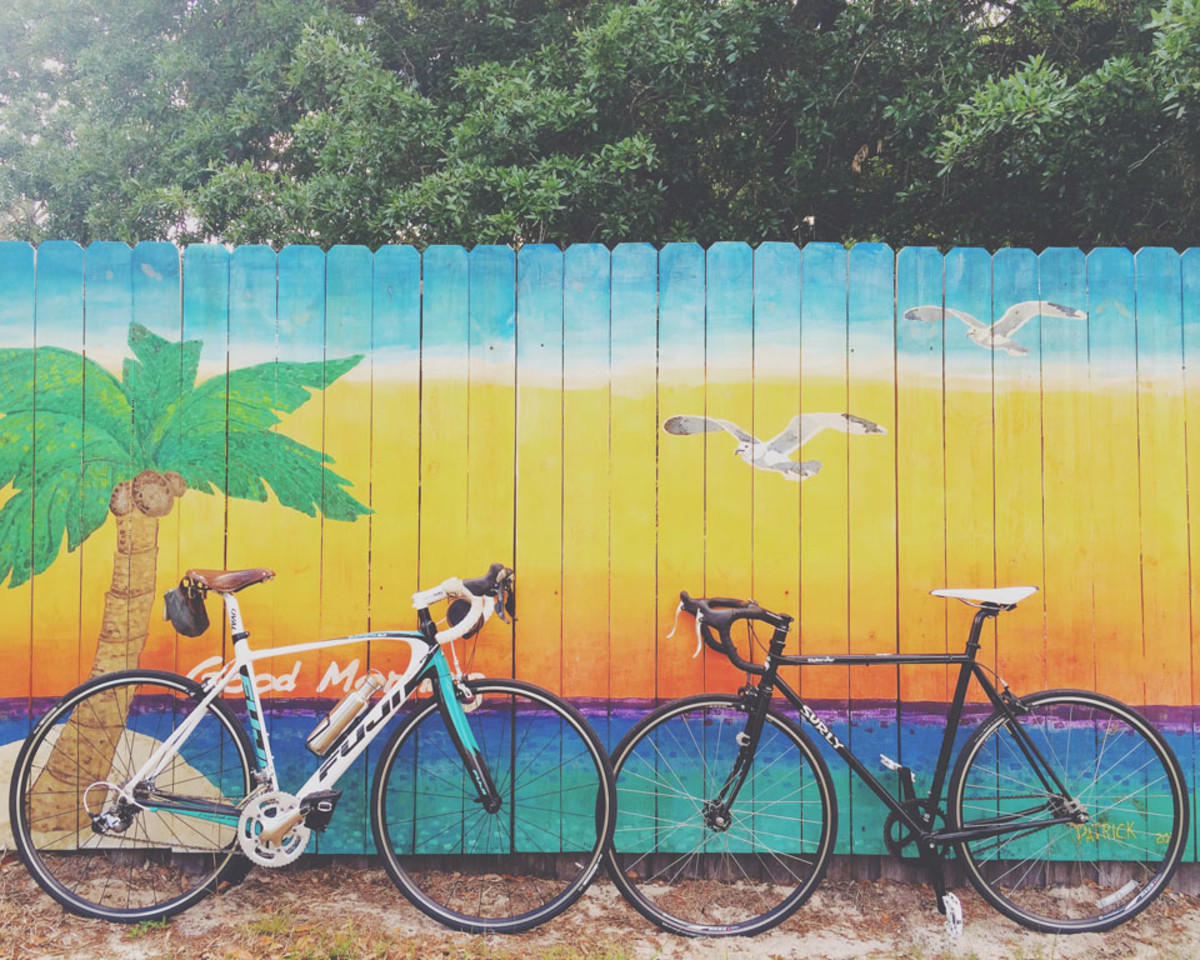 On hand-me-downs:
Our weapons of choice include a GoPro (borrowed indefinitely from a super supportive friend), our guns, and antique knives that were passed down to each of us through family and friends.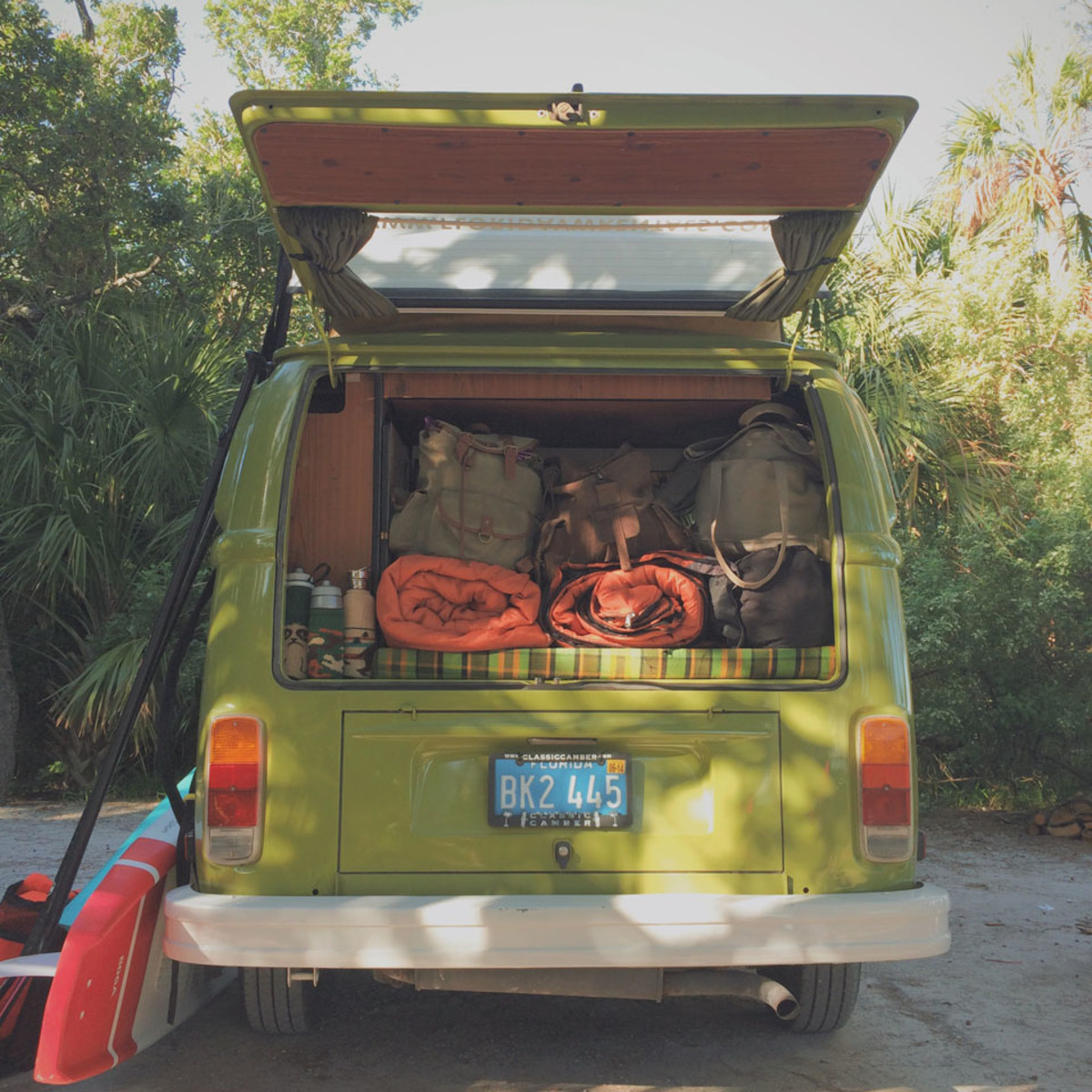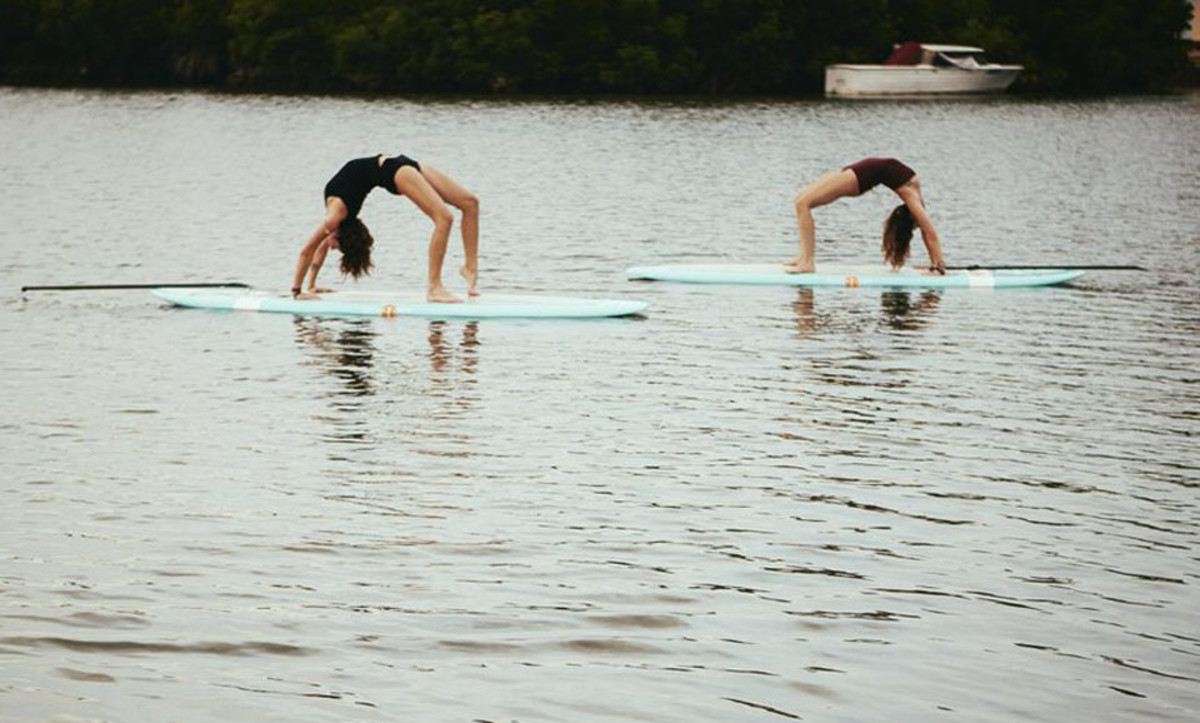 On caring for equipment:
We always clean and sweep our gear as we use it because we are so tired from going hard adventuring that by the time we get home, we almost never have the energy to unpack the car. In fact all of our gear is currently in "Sexy Lexy" from the last adventure and it's probably not going anywhere.
On their most random piece of gear:
Our collection of Freakers! These little sock/coozie contraptions made in the freaking USA fit everything from our Kleen Kanteen water bottles to the oh-so-necessary cheap champagne!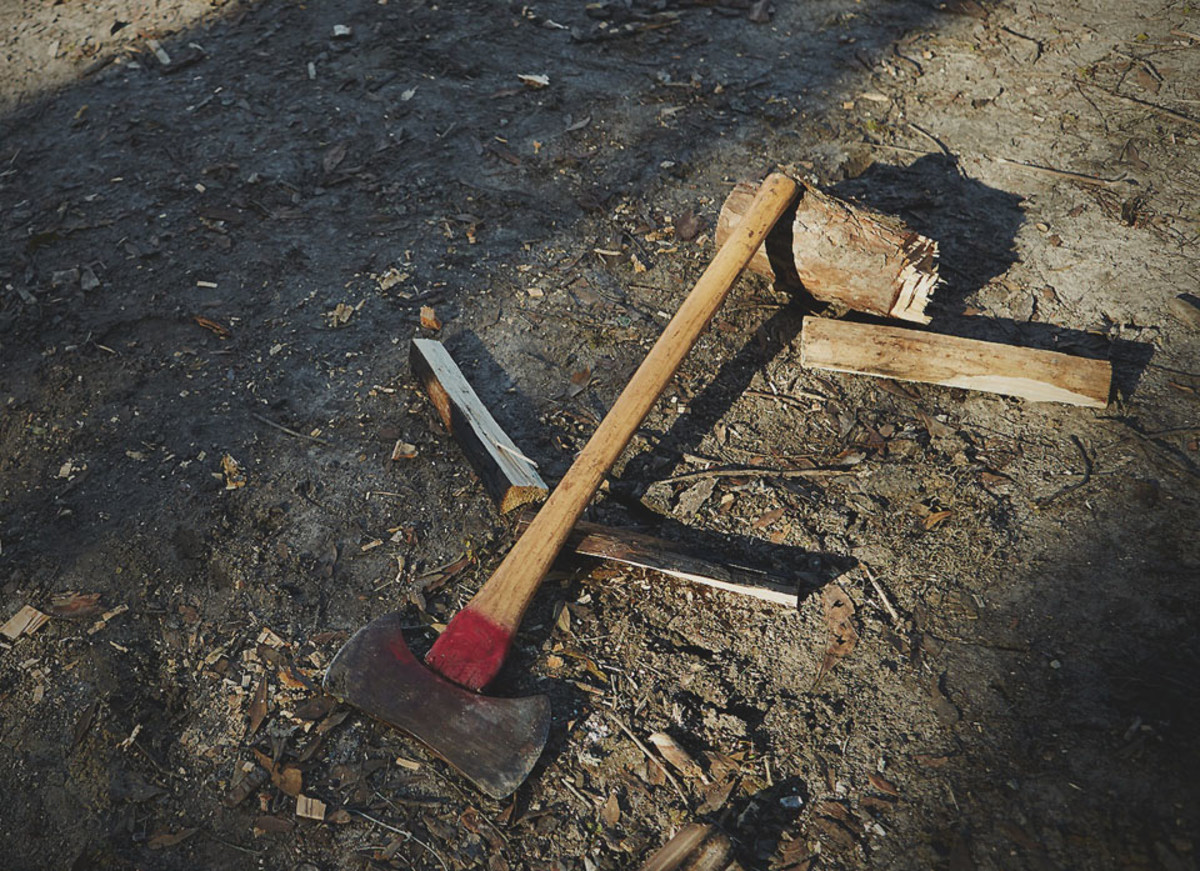 On the thing they always forget:
We always seem to forget to buy firewood before we get to our campsite. Luckily, we either hit up some local finds or sweet talk our way into some free wood. I mean … who doesn't like free wood?!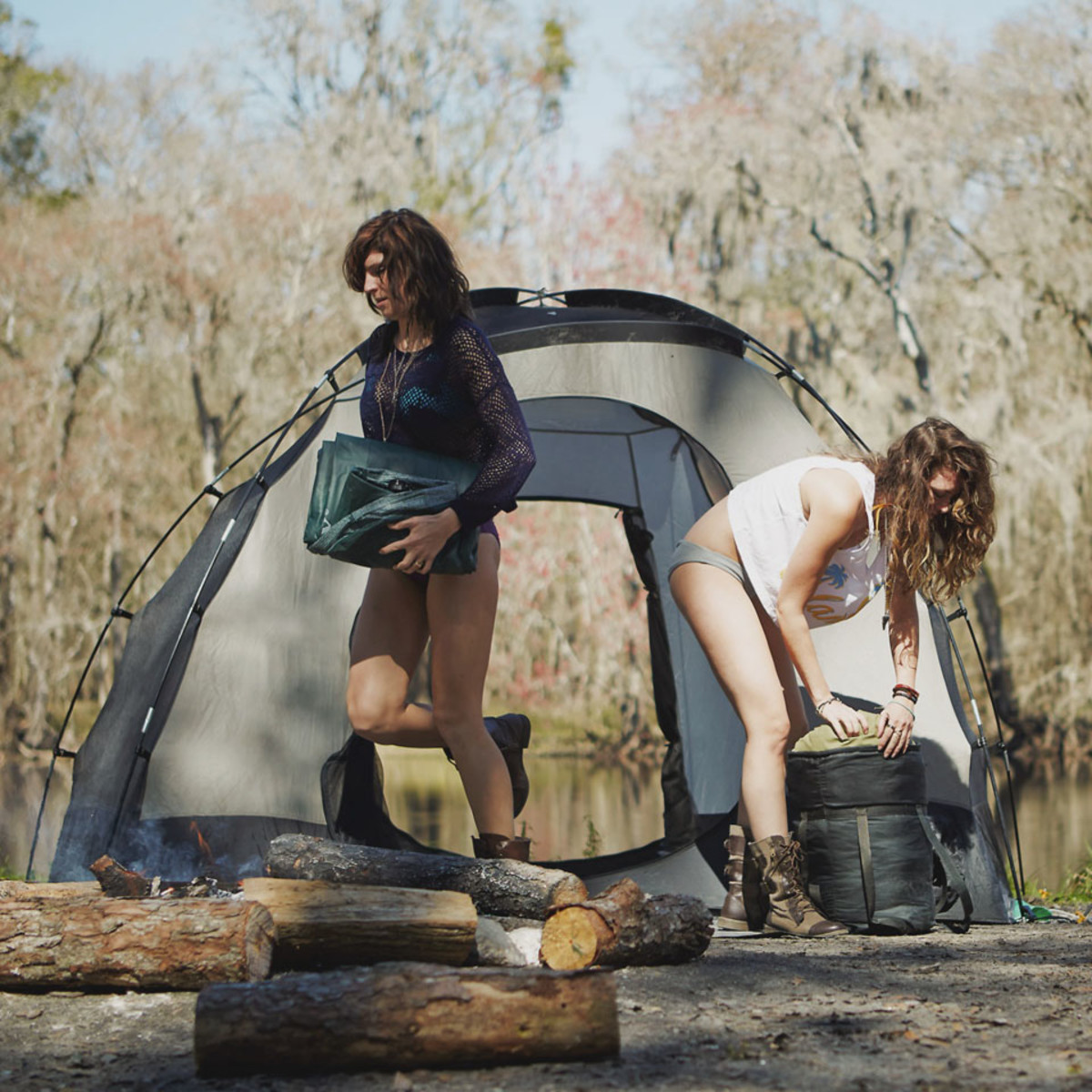 On the equipment every Florida resident needs:
Definitely a good tent that will keep out the bugs and rain while letting in a breeze for ventilation. In Florida we have the sun and sea but don't have the luxury of being able to camp sans tent due to frequent overnight rainstorms and bugs (namely skeeters). You'll also need some good waterproof essentials, like bug spray, sunscreen, lip balm, and mascara (we are still ladies). Since Florida adventures are all about the water, we highly recommend always having a mask and fins, underwater photography gear, and water craft (SUP boards, kayaks, canoes, and gator floats).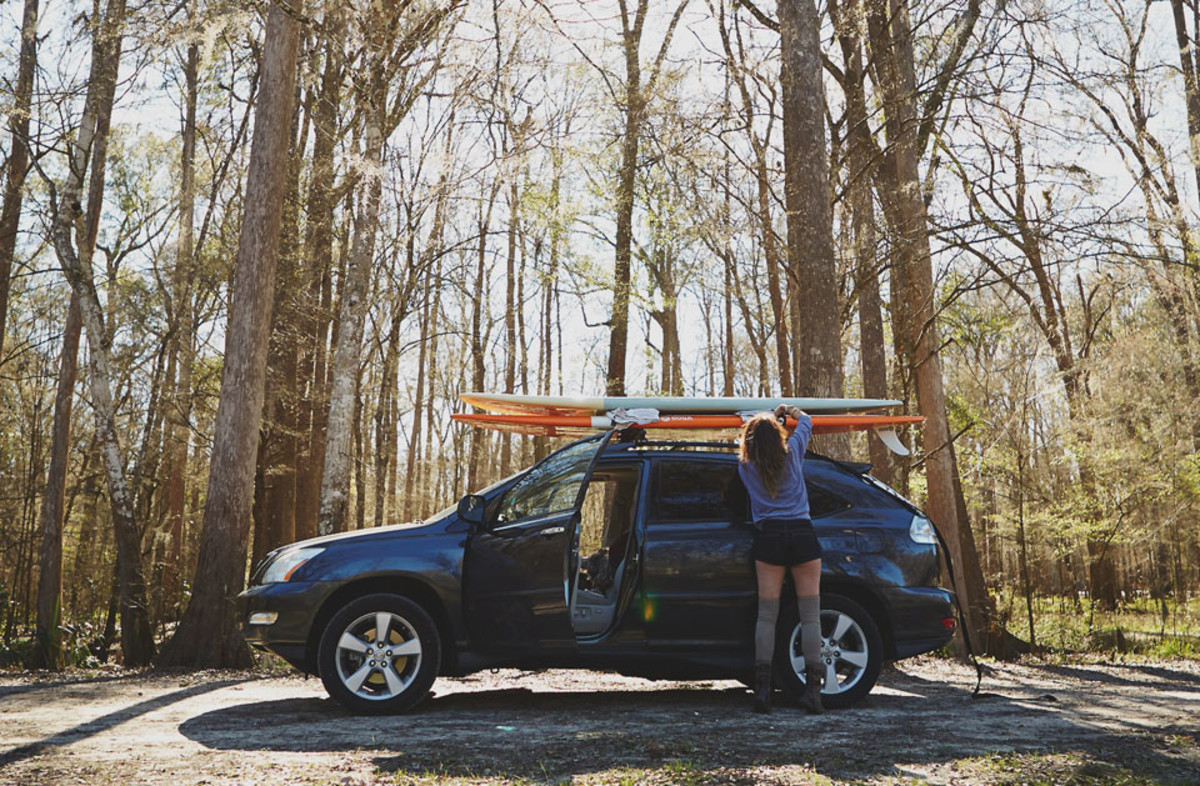 On gear big and small:
Our biggest equipment is by far our BOGA SUP boards. From the BOGA Yoga, which is 11 feet long, to Sara's raceboard, the Tsunami, which can be up to 14 feet long, our big and beautiful BOGA boards are by far the "bulkiest" pieces we have, but we love popping the boards up on our roof racks and taking them along on every adventure. Plus, hauling those babies around has worked wonders on our arms and upper body strength. Who needs to lift weights when you can lift boards? The smallest gear we own is our Balm and Company lip balm. This all-natural SPF lip balm is like butter and we are addicted to the scent of the coconut one, which reminds us of the beach even when we are miles away from the shore.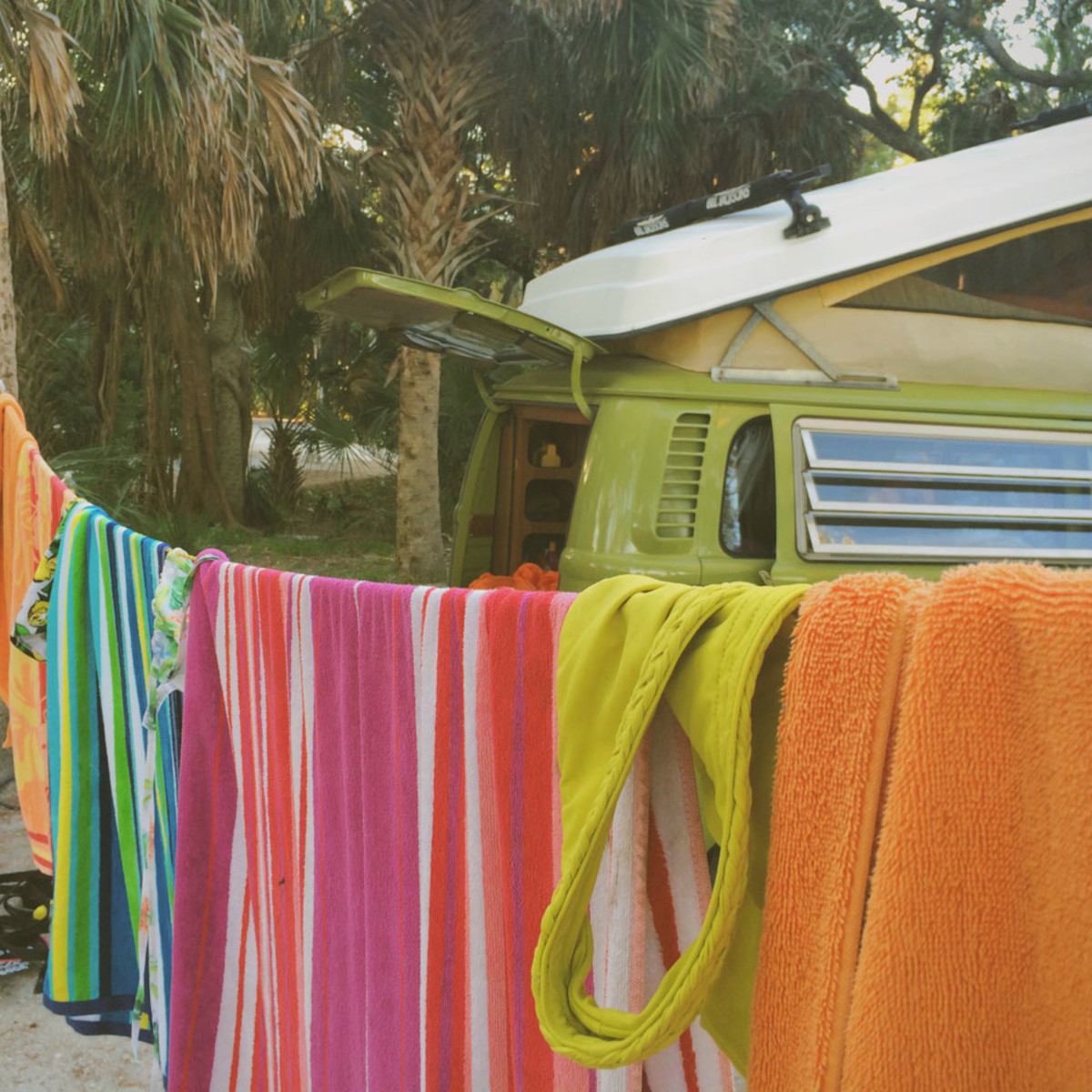 On how many swimsuits they own:
Forty plus. Since [our collection is] ever growing and we have lots of separate pieces we mix and match, it is hard to accurately estimate (without counting), but it's surely no less than 20 bikinis each.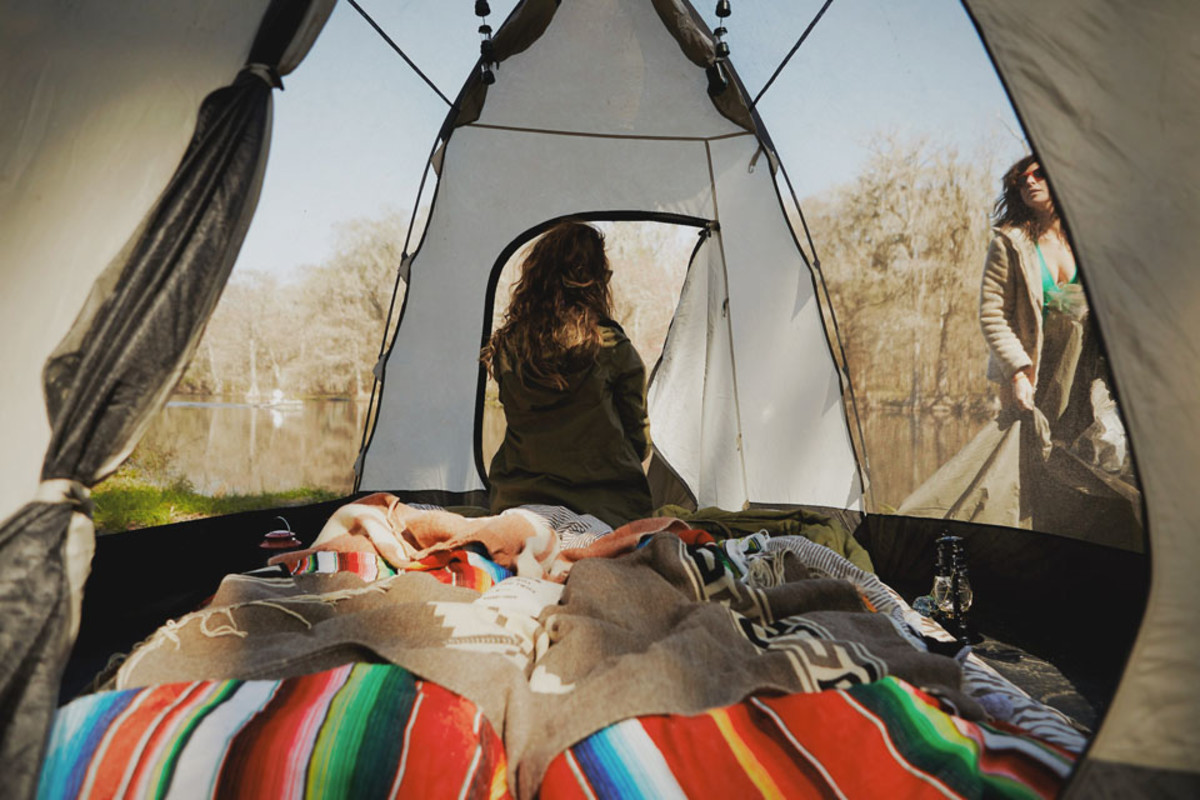 On the essentials every Lady Adventurer needs:
Bikinis, bubbles, and babes! Obviously we are in bikinis all the time but we spend a lot of time adventuring in or around water, and once we get back on dry land we firmly believe we do not need pants! We've said from the beginning, "Nothing makes you feel more like a woman than drinking champagne in nature," so we can't leave out that staple! Lady Adventures was created by babes, but we also have been inundated with an downpour of positive vibes from other adventuring babes, near and far.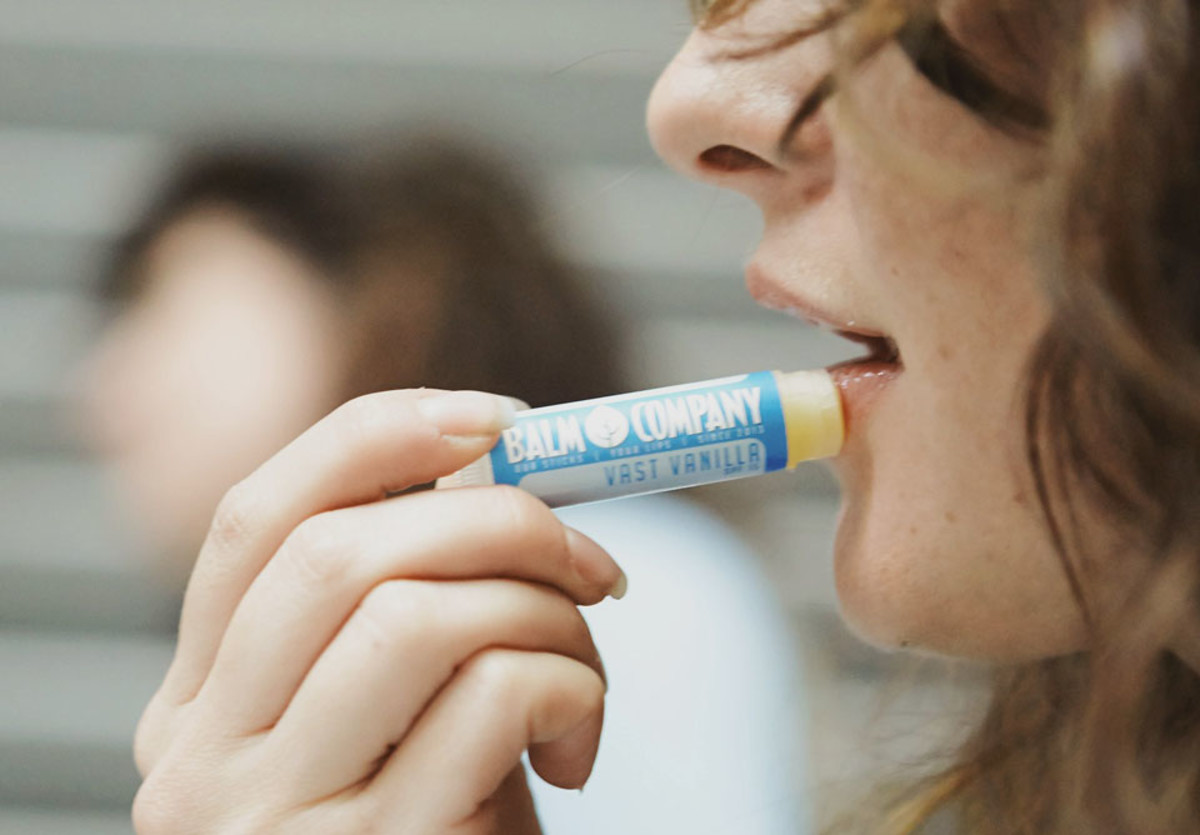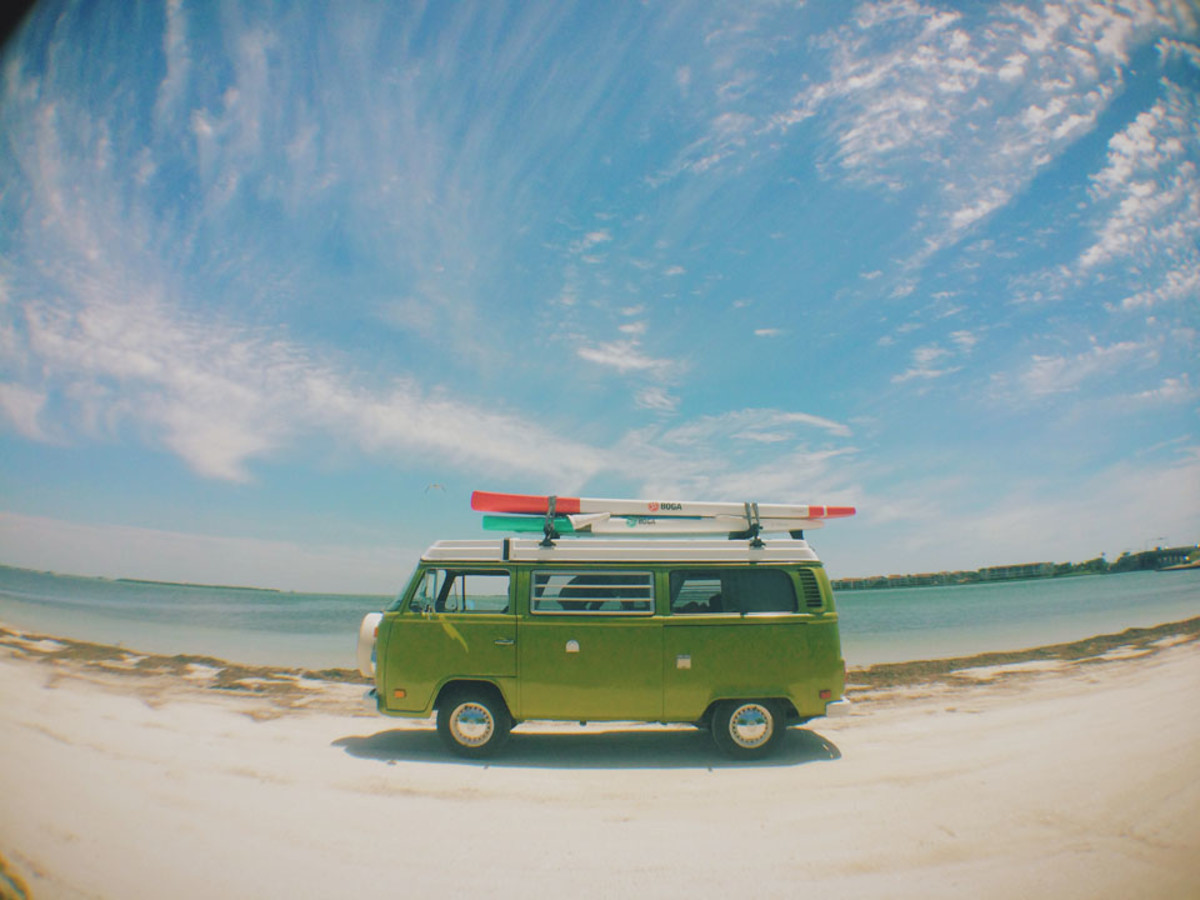 On the gear that moves them:
Our old faithful adventure mobile is Genevieve's Lexus RX350, which we lovingly call "Sexy Lexy." Sexy Lexy is actually one of the driving forces (pun intended) in hitting the road and starting Lady Adventures. Sara's car is pretty much a lemon and not reliable enough for long road trips and Genevieve's previous vehicle also had a good amount of engine problems but was totaled in a hit and run, and Lexy came to us from a family. We recently also rented a mint 1978 VW Westfalia named "Jasmine" from a Florida-based classic VW rental company (Florida Oldscool Campers) and are officially in love with the pop-top option for sleeping. Most campsites in Florida are drive-up sites, which means little to no hiking and our adventure mobiles are a huge factor. We are often living out of our cars, and we are so OK with that.
Similar stories on GrindTV
Covet the EarthRoamer camper van
The best swimsuits for outdoorswomen
Car camping extras worth the splurge
For access to exclusive gear videos, celebrity interviews, and more, subscribe on YouTube!