If you're a regular surfer (and even if you're not), you should be protecting your board from the wear-and-tear that occurs when heading to the beach — most of us take cars to go surf, and your board can get rattled around in the back pretty bad.
That's why it's important to invest in a day bag for your board – you want to protect one of your most valuable assets. Plus, with their comfy shoulder straps, it just makes sense to have your everyday board in a day bag.
If you're looking for your first bag, or are looking for a new option, then let us point you to a brand-new option, designed with help from the two-time reigning world champ John Florence: the Dakine John Florence Daylight Thruster Bag ($70-$90 depending on size).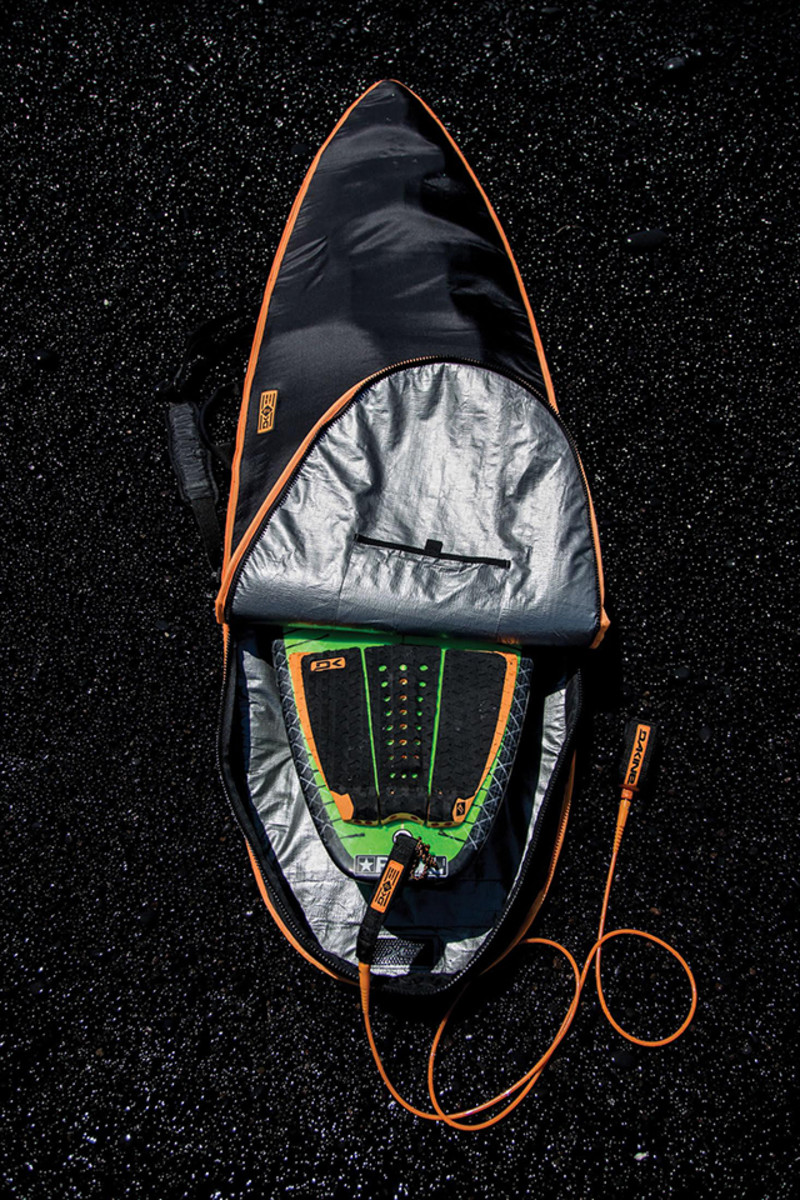 Expanding on his signature collection with Dakine, the Florence Daylight Thruster "is constructed of lightweight, yet durable 420 denier nylon ripstop with TPU venting, a heat-reflective silver tarpaulin interior to regulate heat inside the bag, and is lined with a protective 8mm closed cell foam padding for added protection," according to a press release issued by the brand.
Its slim silhouette fits a single board perfectly and also features a corrosion proof molded YKK main zipper, a water resistant stash pocket, a padded grab handle and a breathable padded shoulder strap for carry comfort.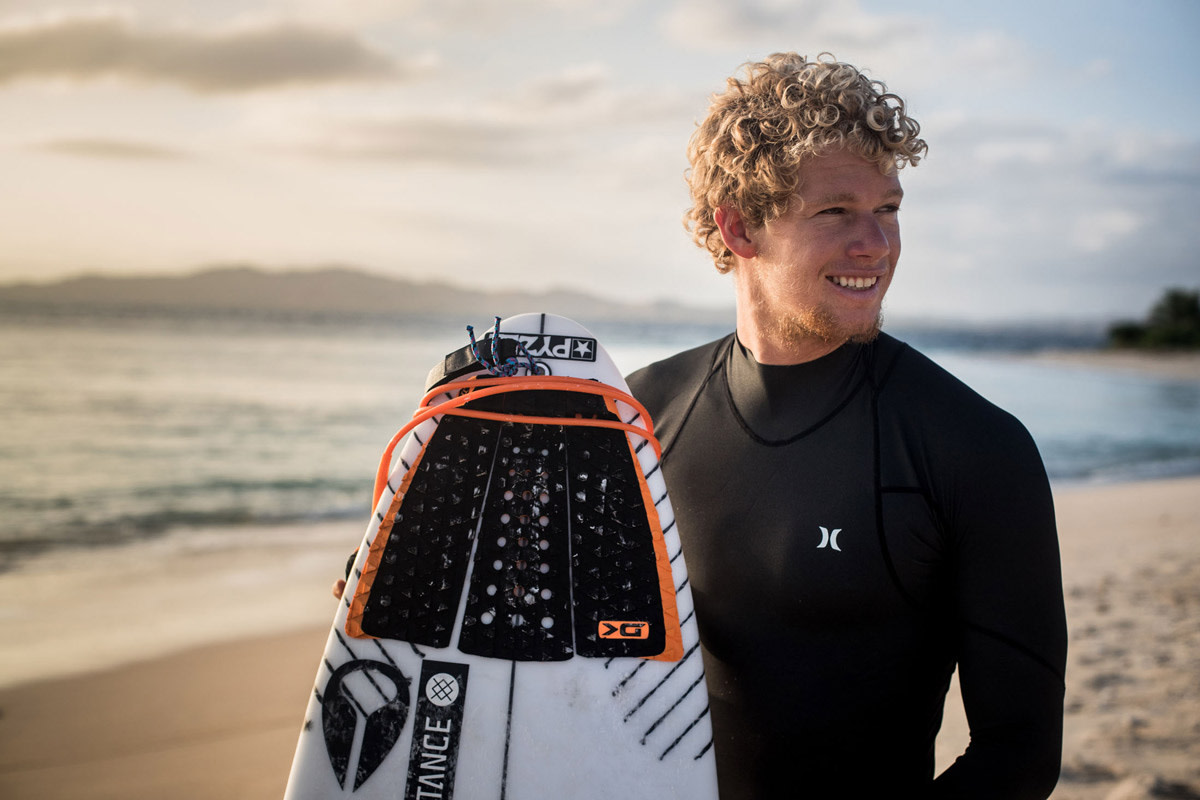 Florence of course is no stranger to the rigors of travel on surfboards. So you can bet if he's using this bag, it's as good as day bags get.
For access to exclusive gear videos, celebrity interviews, and more, subscribe on YouTube!