Ministry Of Supply is a Boston-based fashion brand focused on technical updates for modern urbanites – it may not be a brandmost outdoor enthusiasts are familiar with now, but with their new intelligent heated jacket (that's already successfully funded), Ministry Of Supply may have just created the type of gear many of us will one day be wearing.
This morning they launched a Kickstarter campaign for their Mercury Intelligent Heated Jacket, a "smart" jacket for cold weather with built-in carbon fiber heating elements that acclimate to the temperature outside – the jacket warms you when it's cold and shut offs when it's warm, and can also be manually controlled via a smart phone.
Within hours of launching, the company had successfully raised the $72,000 goal they were looking for, and then some. At the time of publication, the campaign had raised $148,546, far surpassing their initial goal.
The Mercury Intelligent Heated Jacket ($495) is dubbed as "everything proof," referring to the cold, wind and rain. The three built-in carbon fiber heating elements are "nearly weightless," so this isn't a cumbersome option to wear. One heater is placed in the back and the other two are over the front pockets.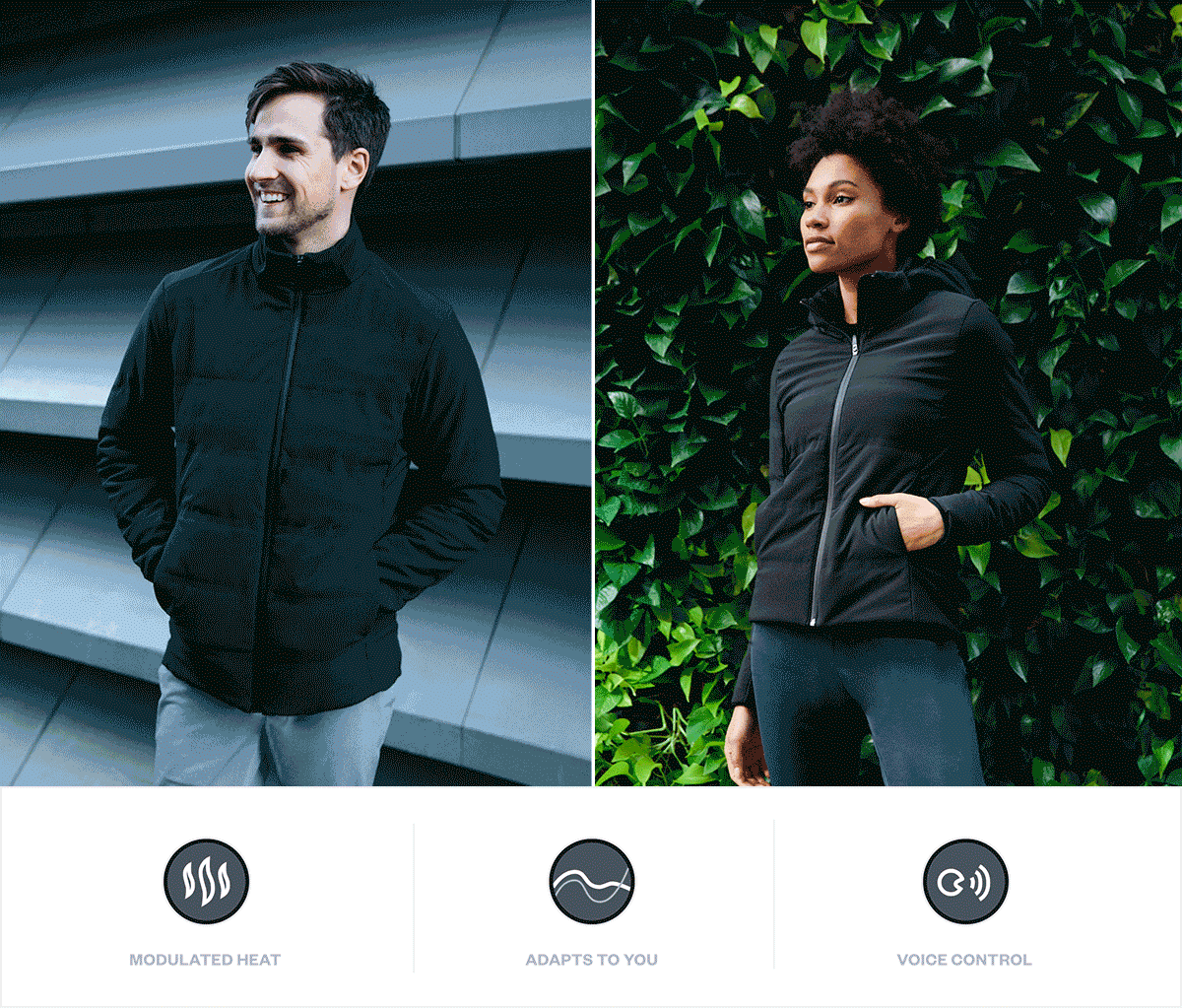 These heating elements, as well as the accelerometer, the temperature sensors and Bluetooth connectivity are all controlled by a custom microchip embedded in the jacket. Adding in the charged USB battery, the jacket is then ready to keep you warm automatically – it'll also charge your phone for you as well.
"Mercury is also waterproof, windproof, high-stretch, odor resistant and incredibly breathable," as described in the Kickstarter campaign.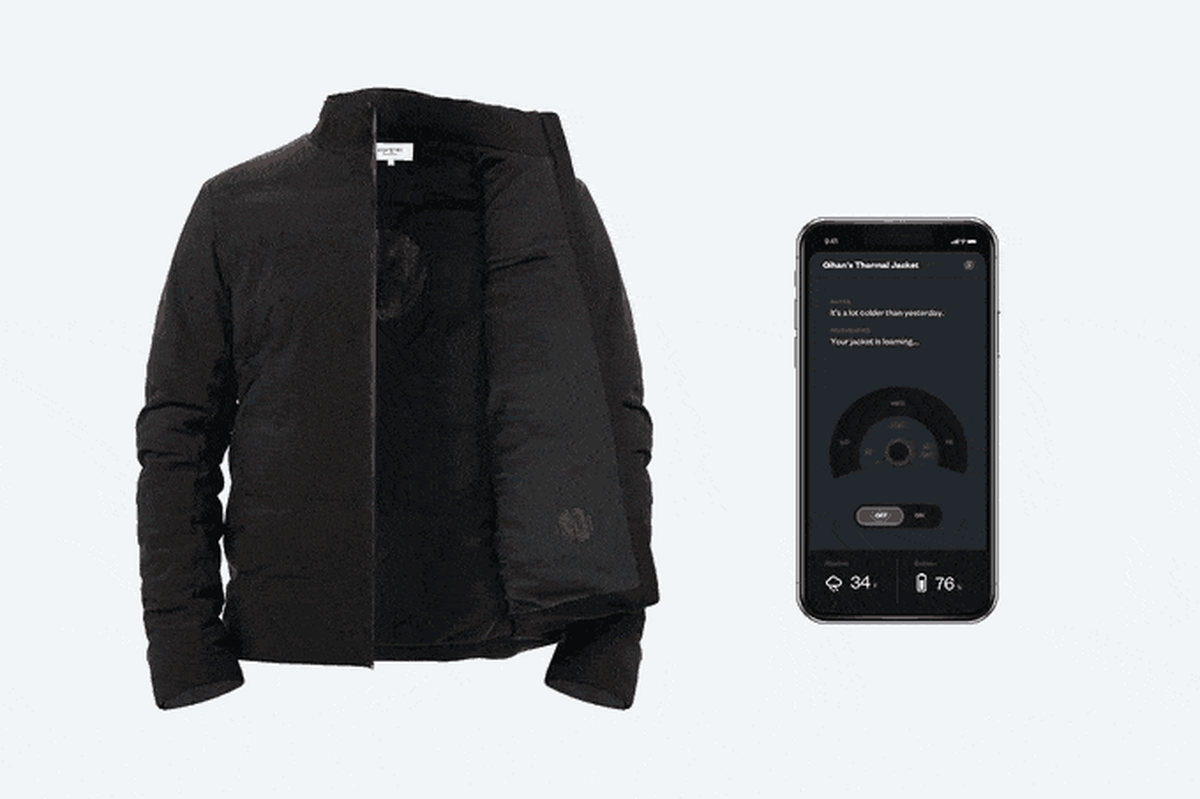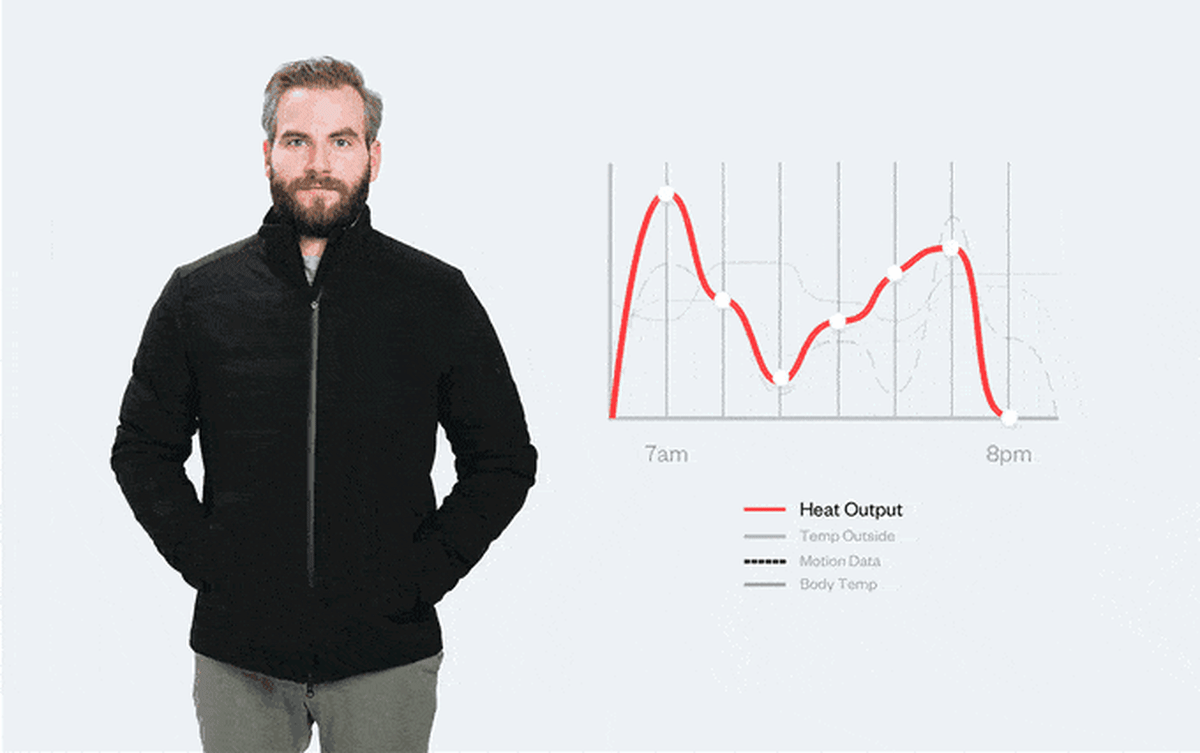 A sleek zip-up that offers a bit of stretch for athletic endeavors, its recycled polyester insulation also houses embedded coffee grounds, which help to keep it odor resistant. An added perk: it's machine washable. No special treatment required.
Simply put, the creators of the Mercury Intelligent Heated Jacket have thought of everything you could want from a cold weather jacket — which might explain why it was crowdfunded so quickly. It also comes in a vest, ($325) if you want a slimmed-down version.
Aiming to have jackets out to backers in November 2018, snagging one at an early-bird price of $265 (and $195 for the vest) makes a lot of sense if you're looking for a heated jacket next winter. With the popularity of this Kickstarter campaign, don't be surprised if we see more wearable tech like this come out in the future.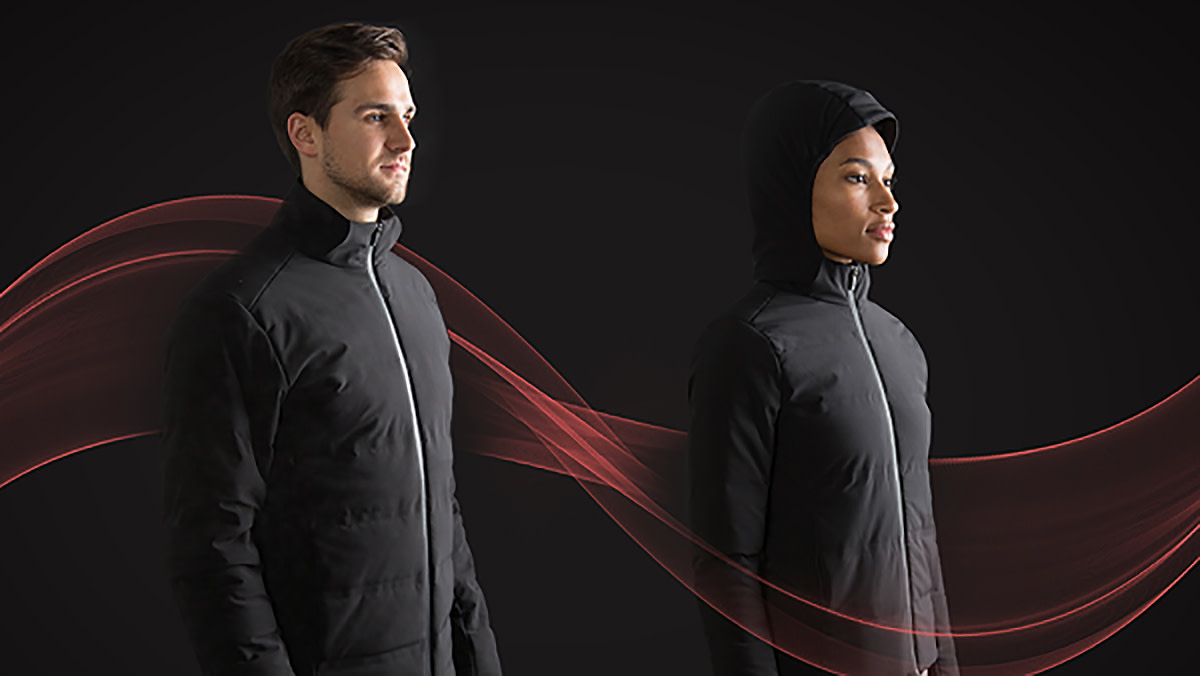 For access to exclusive gear videos, celebrity interviews, and more, subscribe on YouTube!