Gear
Luxury Gifts for Men: 20 Big-Ticket Items to Splurge on This Year
Luxury gifts for men can be tricky. Do you want it to be utilitarian, meaningful, personalized, or just plain cool? Some might argue the perfect gift is a combination of them all. In any case, if you're shopping for big-ticket items that have a certain wow factor, buckle up. We have 20 epic items worth splurging on, perfect for friends, brothers, dads, partners, or even yourself.
Of all the times to treat yourself, now certainly seems like a good one. From gadgets for amateur astronomers to wellness devices to quell anxiety from a world on fire, we've got the best gifts for men across tech, fitness, outdoor gear, and more.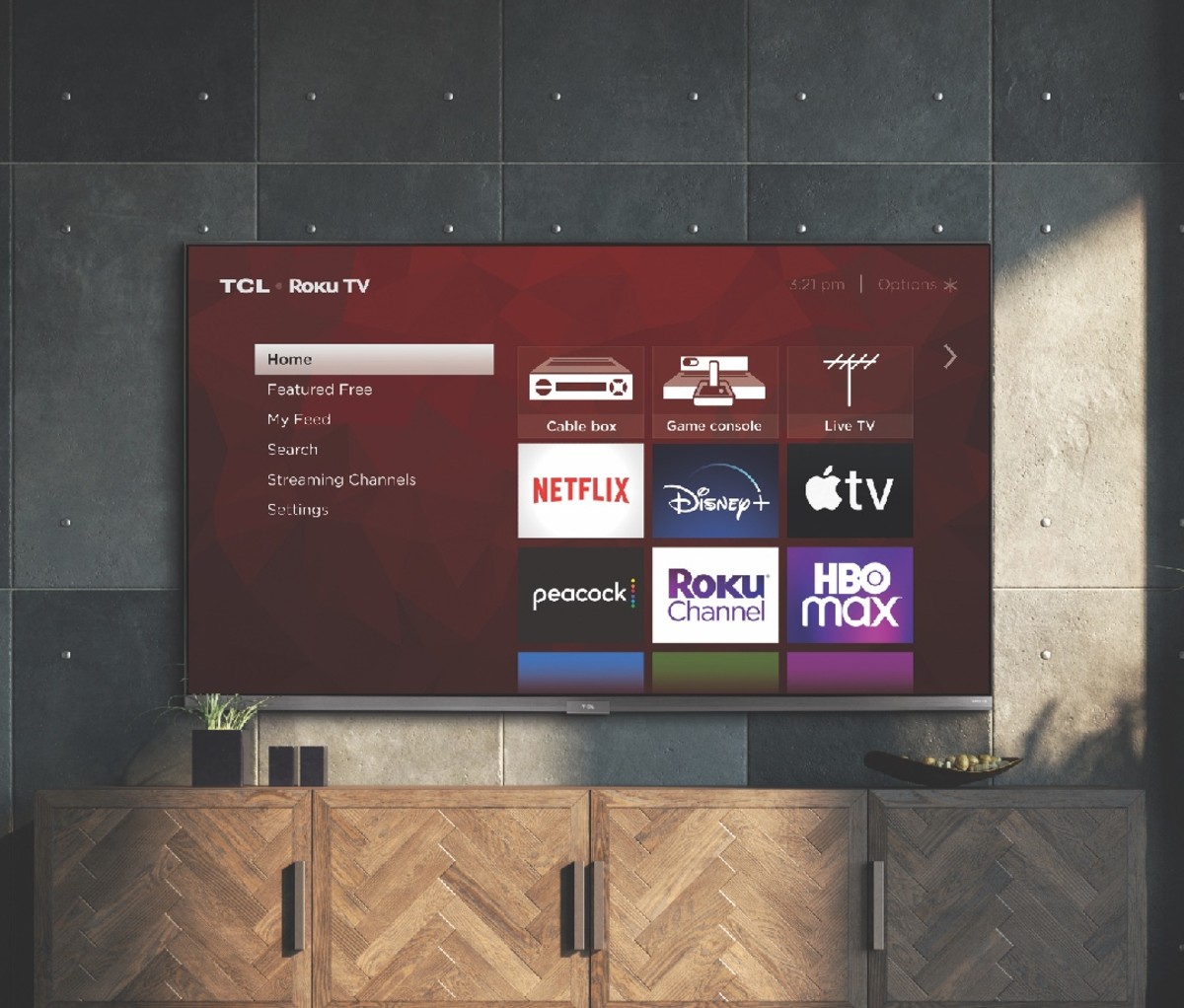 1. TCL 6-SERIES 4K ROKU TV
He's been streaming a lot of MasterClass, Acorn, and discovery+ as of late—along with the regular mix of Netflix, Hulu, and Amazon Prime. Enhance his viewing experience with this beautifully designed set that includes Roku's voice control, thousands of micro-meter class mini-LED backlights for a stunning picture, and access to 250,000+ free movies and TV episodes through Roku's built-in OS. Considering TCL/Roku has won several awards in 2021 already, you can feel confident the brand lives up to the hype.
[From $700; amazon.com]
Get it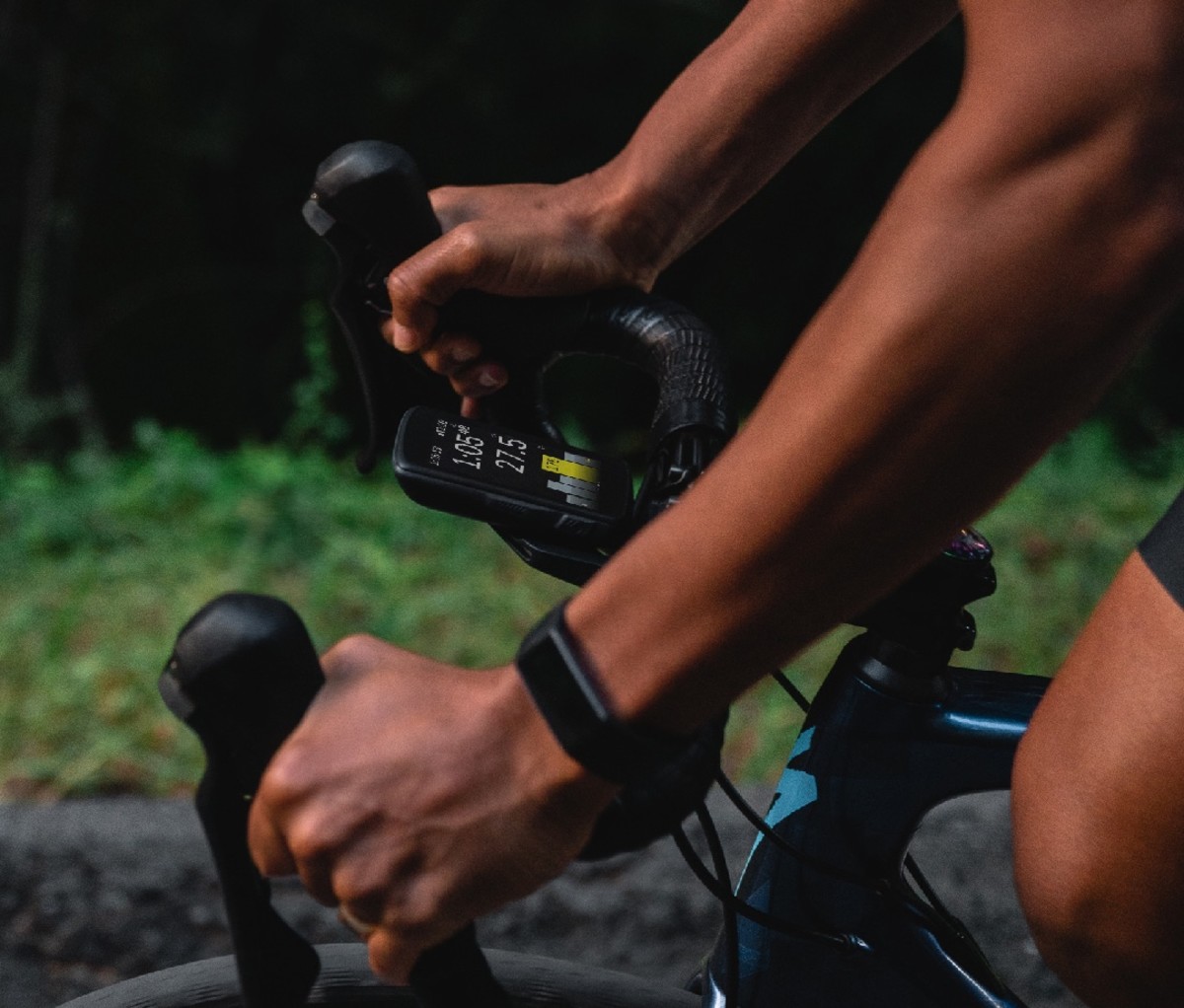 2. Hammerhead Karoo 2
Karoo 2 is a newcomer, but billed as the cycling computer Tour de France winners use. It's smaller than industry competitors' but boasts an impressive slew of features like high-resolution mapping, performance data visualization, navigation capabilities, and regular updates When pre-sales were available last fall, the gadget sold out in days, so cyclists should add this to their toolkit ASAP. You know, before investor Lance Armstrong and Israeli billionaire Sylvan Adam tell all their friends.
[$399; hammerhead.io]
Get it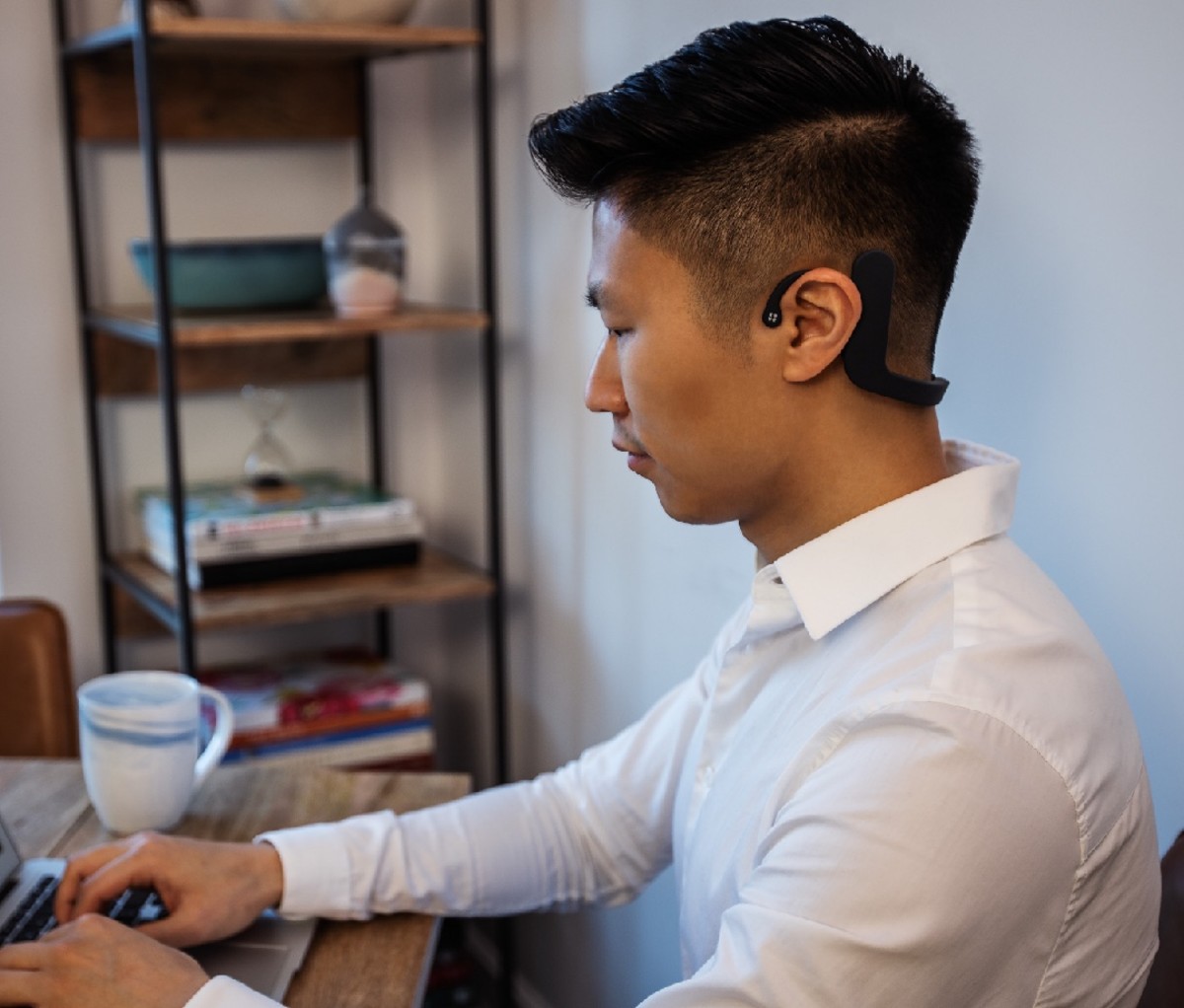 3. Cove
There's a good reason Cove made a big splash at CES in January: We're all stressed as hell and looking for solutions. All he has to do is wear this scientifically proven device to reduce stress and improve sleep. Gentle vibrations behind the ears allow the natural biological path between skin and brain to activate part of the brain that regulates anxiety. Skeptical it can't quell the most overactive amygdala? Research studies over a period of four years show consistent daily use of Cove in 20-minute increments results in reduced stress and enhanced sleep, with 90 percent of users experiencing 41 percent less stress and an improved sleep quality of 50 percent after 30 days.
[$490; feelcove.com]
Get it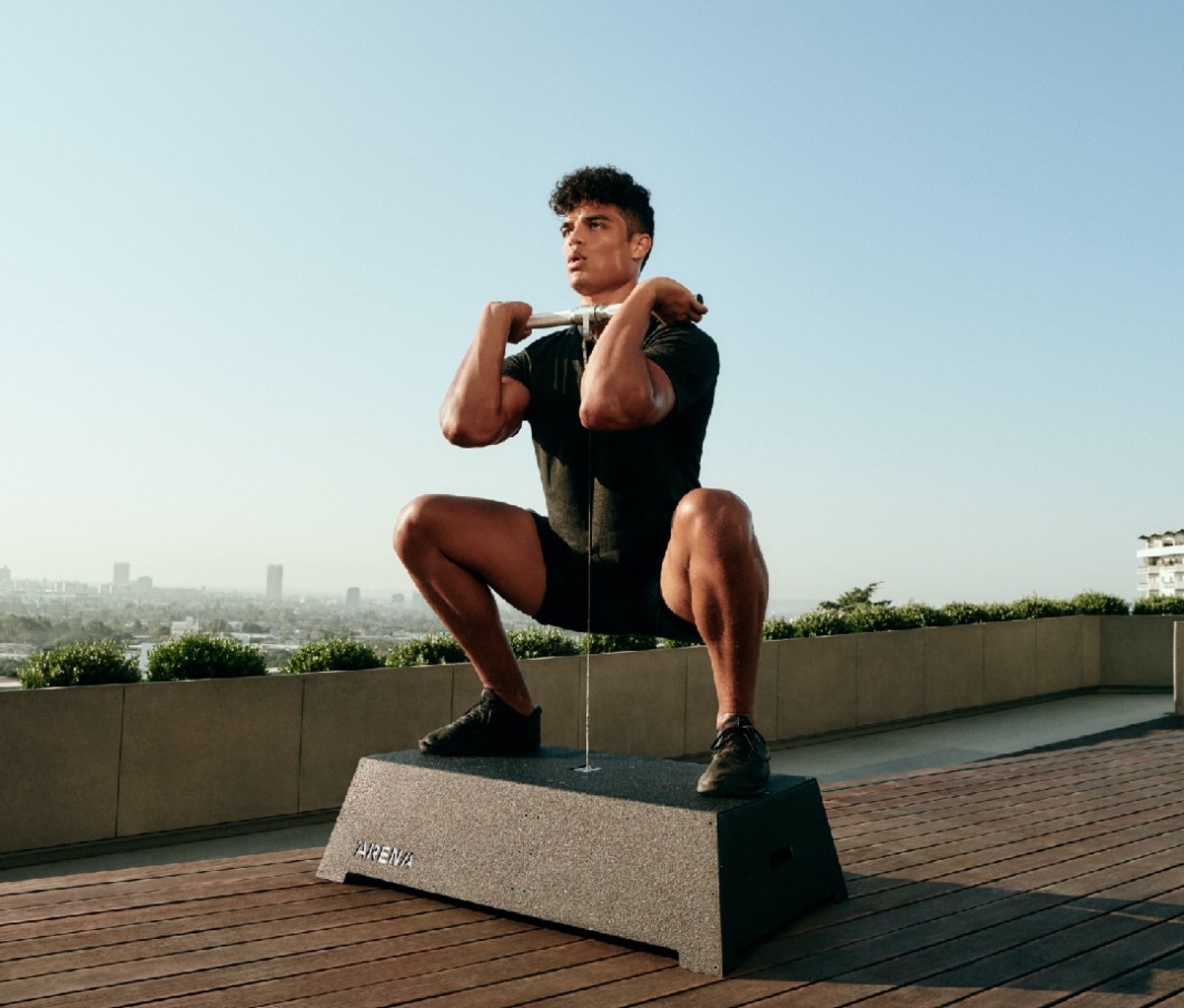 4. Arena
This all-inclusive portable gym system is ideal for strength gains. While it weighs under 40 pounds, it's packed with a multidirectional cable system that generates up to 200 pounds of resistance. It's not magic. Arena uses opposing electromagnetic fields to generate resistance (same tech that powers electric cars). Its specialty attachments (bar, single-handle grip, triceps rope, etc.) allow him to do over 300 exercises—everything from hamstring curls to woodchops—for total-body training that always keeps muscles guessing. The partner app tracks sessions and, for $20 a month, he'll get access to new daily workouts and tutorials from Arena's certified strength and conditioning coaches. He may never go back to the gym. Available for pre-order; ships May 2021.
[$1,995; goarena.com]
Get it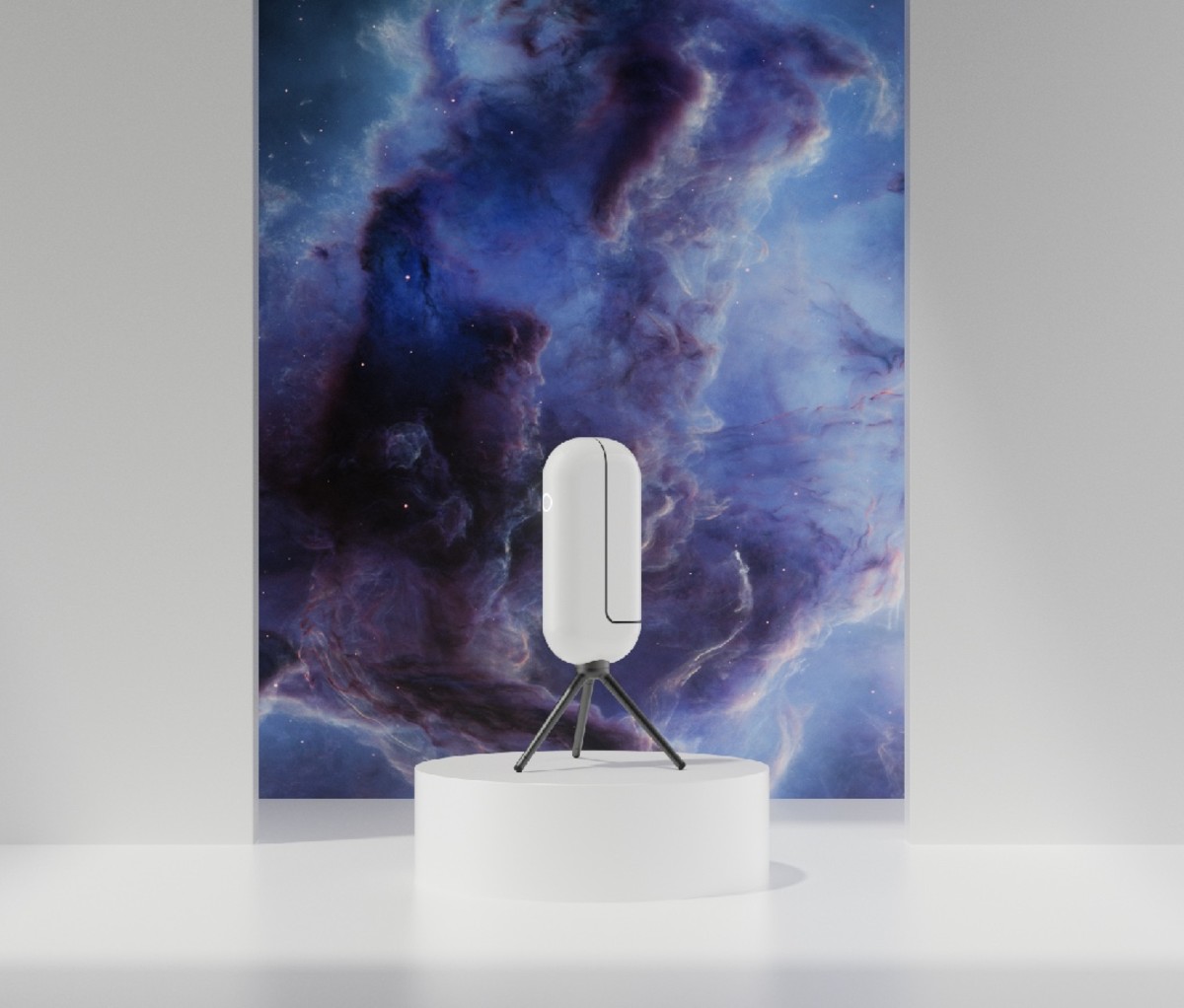 5. Vaonis Vespera
Stargazing gets a major upgrade with this award-winning hybrid smart telescope and camera. He doesn't need to be a zealous astronomer to explore the vast unknown from our Pale Blue Dot: All he needs to do is set Vespera up on its tripod and connect to his smartphone. The device's Star Field Recognition technology works in tandem with the smartphone's GPS. Book that camping trip in dark sky country or head out in your backyard to gape at distant galaxies or the birth of a star. Available for pre-order; ships December 2021.
[$1,499; vaonis.com]
Get it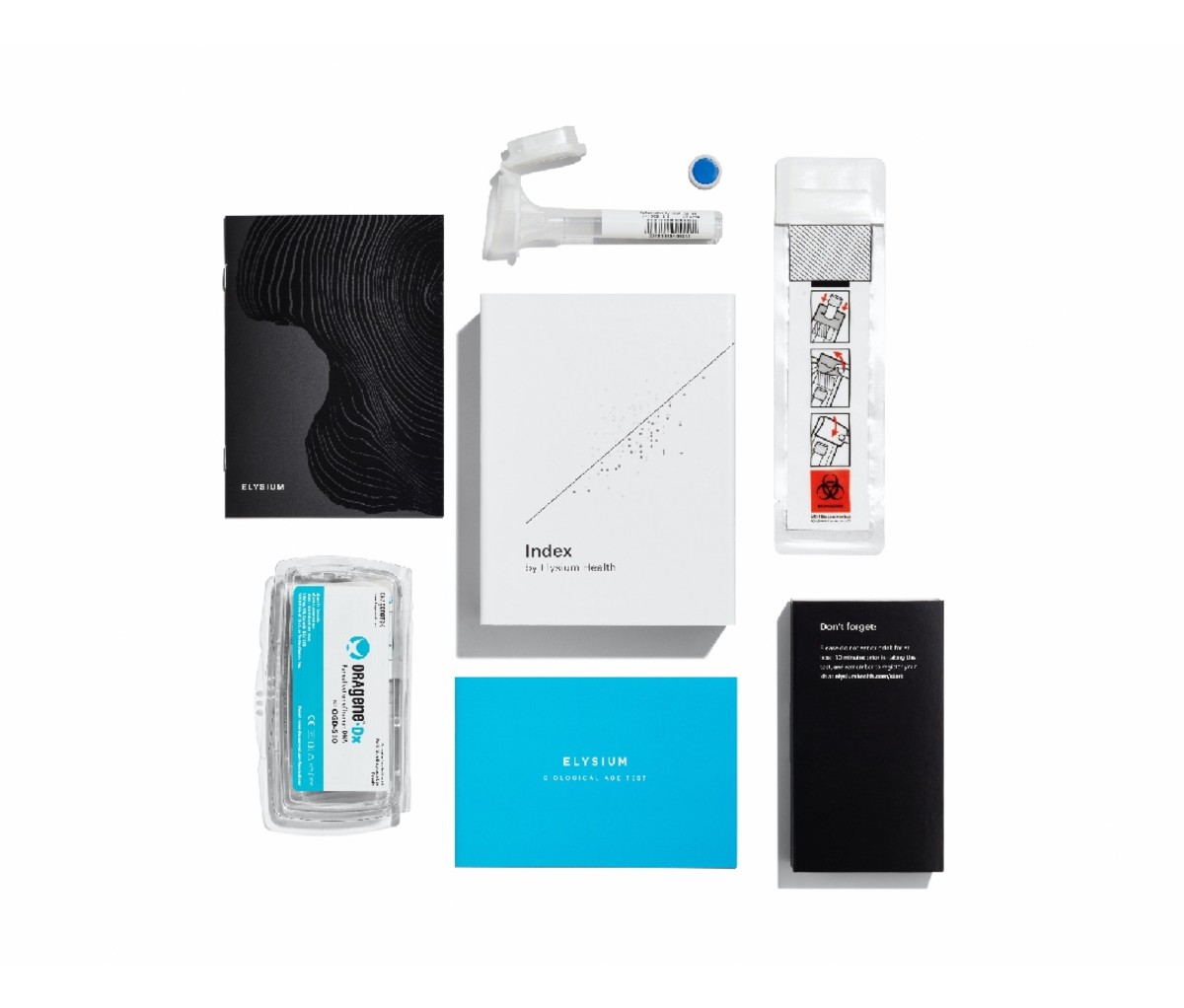 6. Index 
(Chronological) Age is just a number. Really. With advanced technology helmed by Yale School of Medicine professor Morgan Levine, Ph.D., he can learn his biological age with the first and only consumer epigenetic test (read: spit in a tube). With that, he'll get a more accurate picture of his health. With repeated samples, he'll glean insights into how lifestyle behaviors are impacting his aging. In the first half of this year, parent company Elysium is planning to add new metrics to Index in areas such as cardiometabolic health, cellular senescence (the impact of cellular aging), immune-related measures ranging from immunosenescence to inflammaging, cognition, liver health, and more. Read our guide on how to lower your fitness age to maintain the body of a 20-year-old for life.
[$499; elysiumhealth.com]
Get it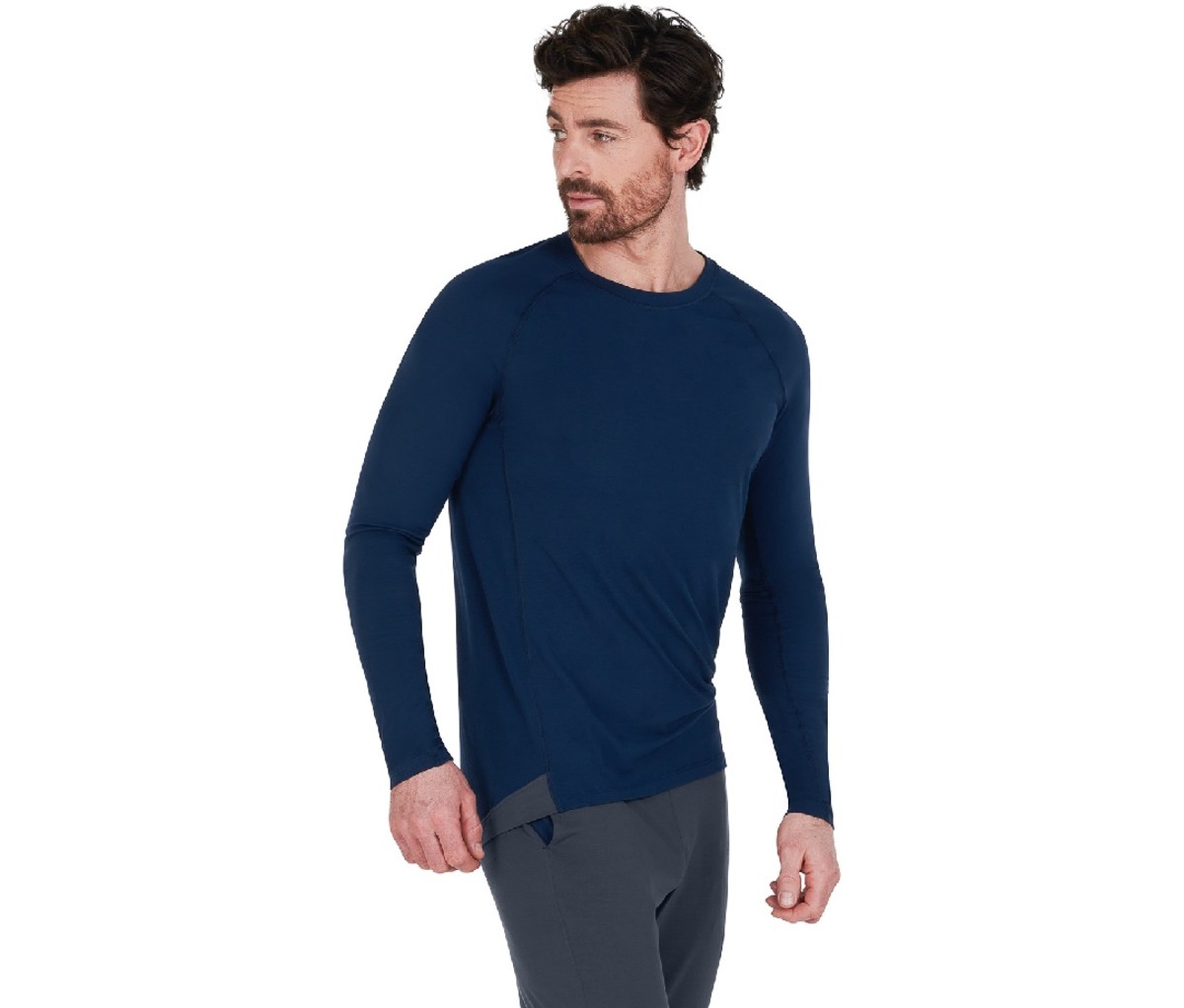 7. Dagsmejan Balance Collection Men's Long Sleeve
This ethically made technical sleepwear is developed and tested by scientists. The brand's newest release is said to help men fall asleep faster and stay asleep longer due to its trademarked NATTWELL fabric, which is six times more breathable than cotton and twice as soft. But don't just trust us when we say these thermo-regulating pajamas mean business, trust the 98 percent of customers who would recommend this product to a friend.
[$100; dagsmejan.com]
Get it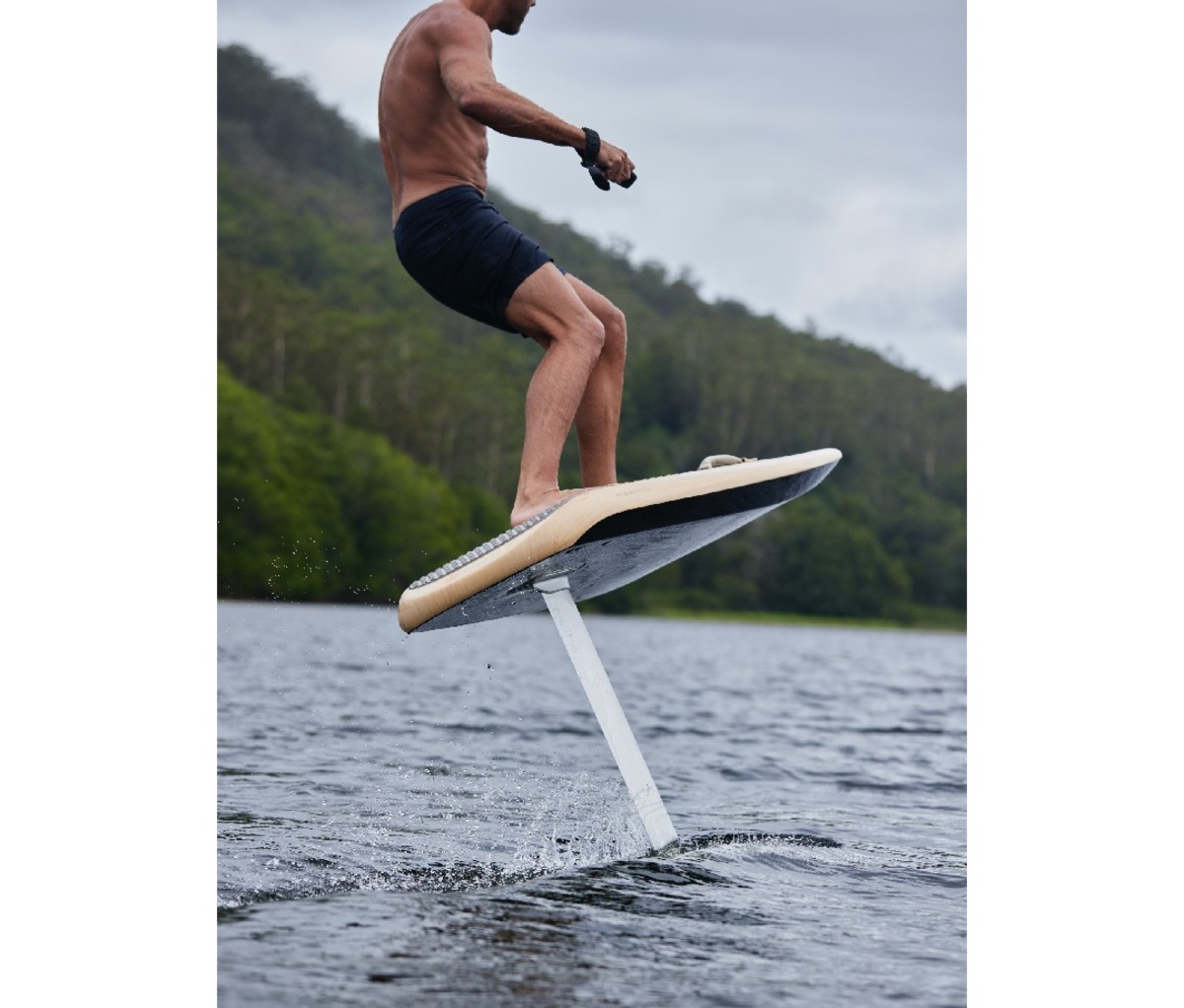 8. Fliteboard Series 2
It's a pretty penny, but if you think of all those forsaken vacations in the past year, this toy may be well worth the investment: The new Series 2—launched at the end of February—is said to be the world's most advanced electric hydrofoil, allowing riders to soar nearly 30 inches above the water as they control their speed via Bluetooth remote. Powered by one of the best marine-grade smart batteries available, he (or you; you want it, don't you?) can board for more than 90 minutes at a time on a personal watercraft before retiring to the ole quarantine yacht.
[From $12,995; fliteboard.com]
Get it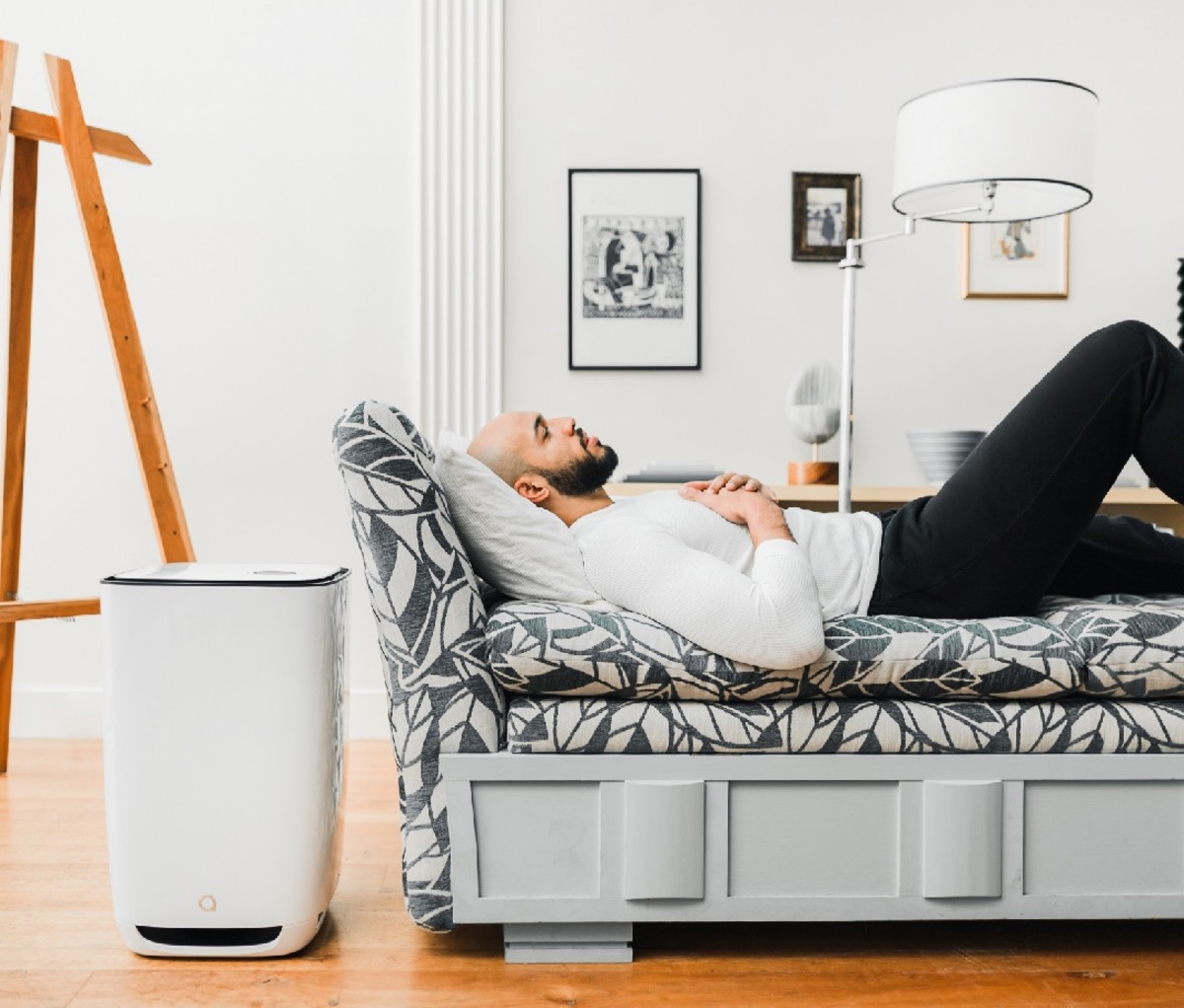 9. aeris aair 3-in-1 Pro
The pandemic has made air purifiers more lust-worthy than fancy espresso machines, smart doorbells, and robot vacuums. This one doesn't disappoint: It rids any 750+-square-foot space of pollutants and contaminants, including the respiratory droplets that spread COVID-19, and has embedded Wi-Fi technology so he can control his home's air quality from the palm of his hand, set a schedule for the machine, and more.
[$999; aerishealth.com]
Get it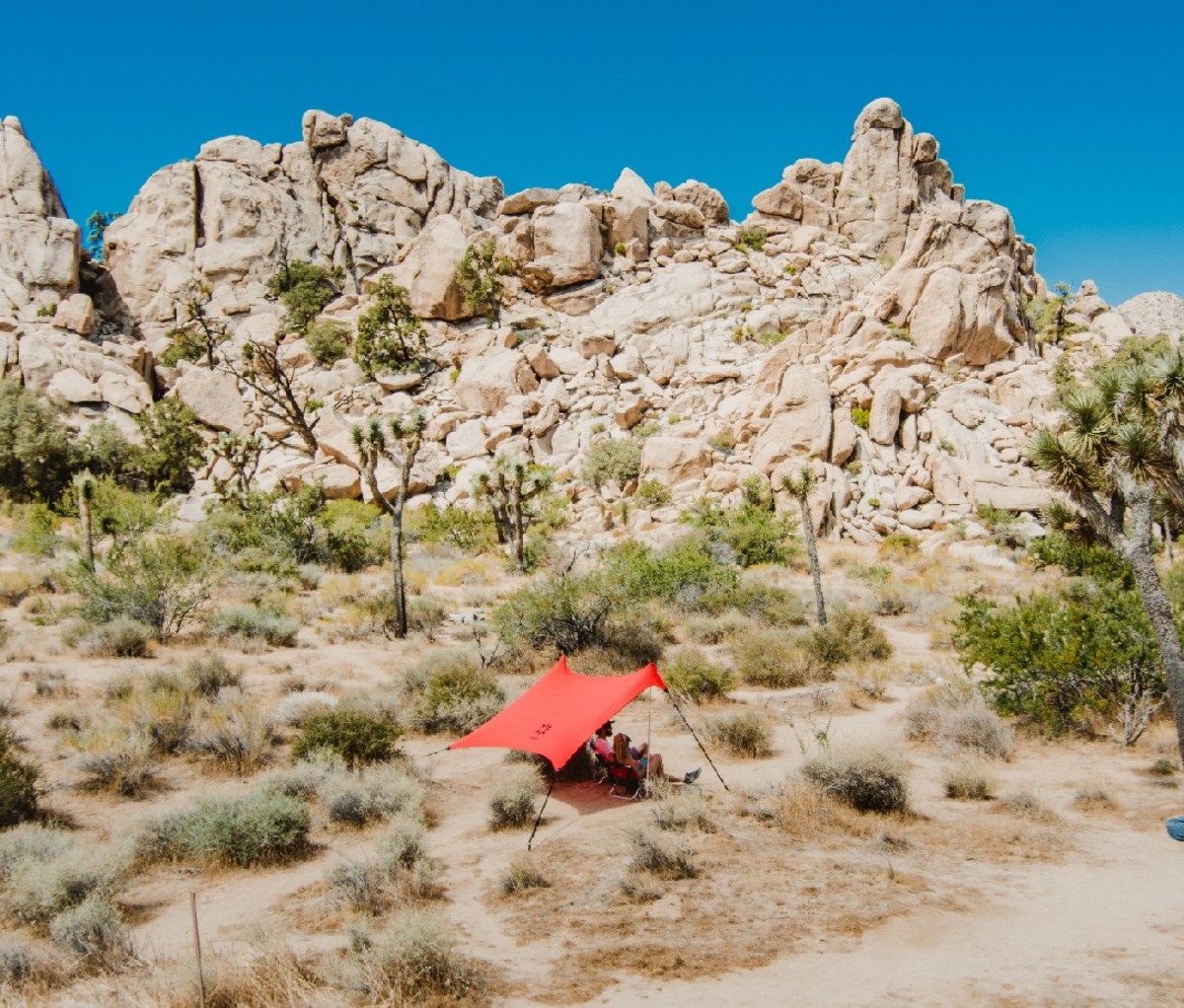 10. Neso Sidelines 1
He'll love this lightweight sunshade for his next outdoor adventure or work-from-patio session. It provides UPF 50+ protection and is water-resistant. It also weighs less than five pounds and fits inside a compact carrying bag, making it an ideal addition to his next camping trip haul. For larger parties or more coverage for, say, a grilling station or the side of a van, there's also a Grande size available (from $135).
[from $110; neso.com]
Get it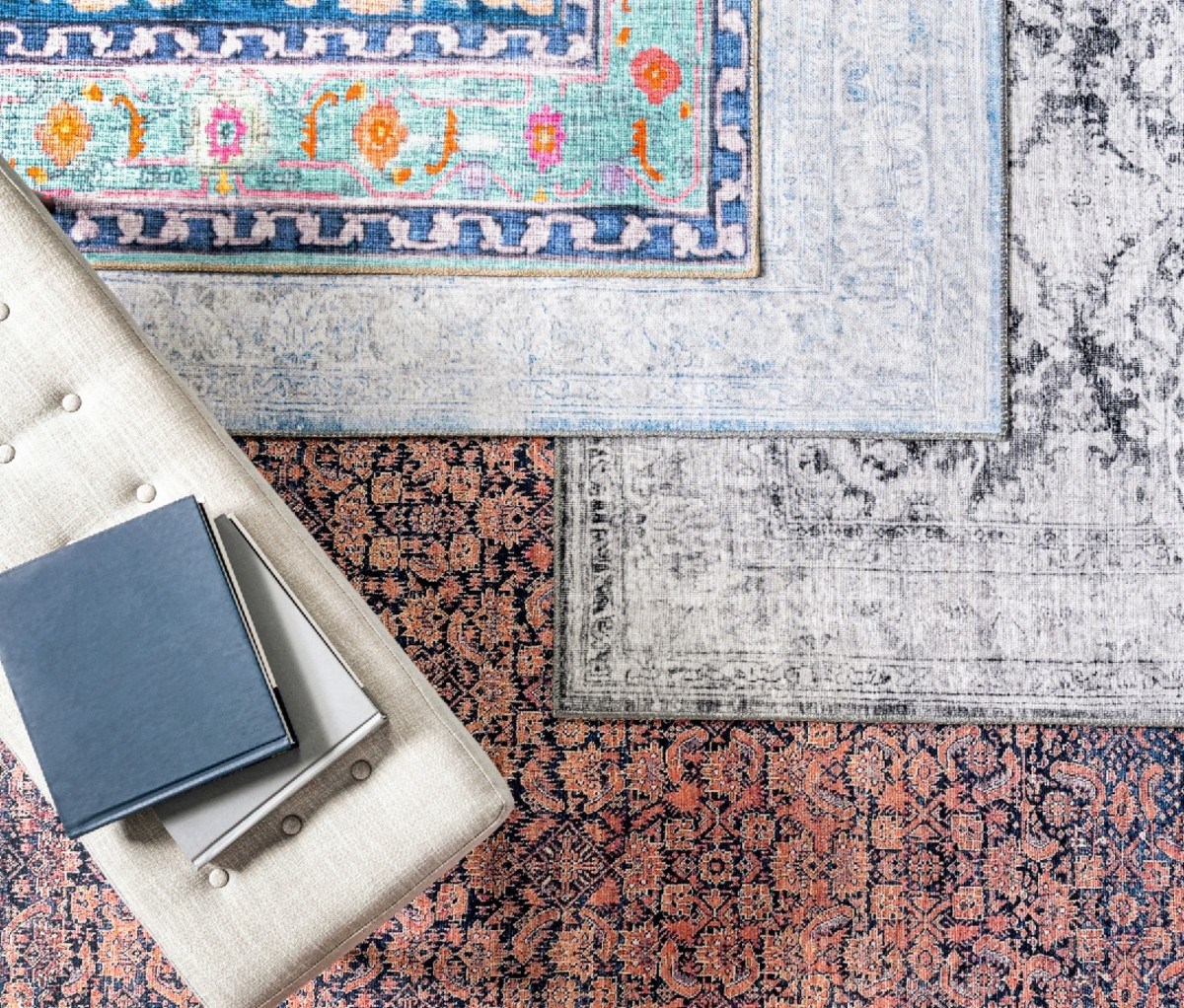 11. Rugs.com Timeless Collection
This top-notch online rugs marketplace just launched its first line of printed rugs in January, and after a year of stay-at-home living, his digs could use some sprucing up. The Timeless collection has a range of styles that are ideal for high-traffic areas in the home—like the entrance way or living room—in colors, shapes (rectangle, oval, octagon, etc.), and patterns to please nearly anyone. Thanks to the abrash, or color variations, these rugs have that worn-in look that's of the moment right now. And thanks to the rugs' polypropylene fibers, cleaning is a breeze.
[From $39; rugs.com]
Get it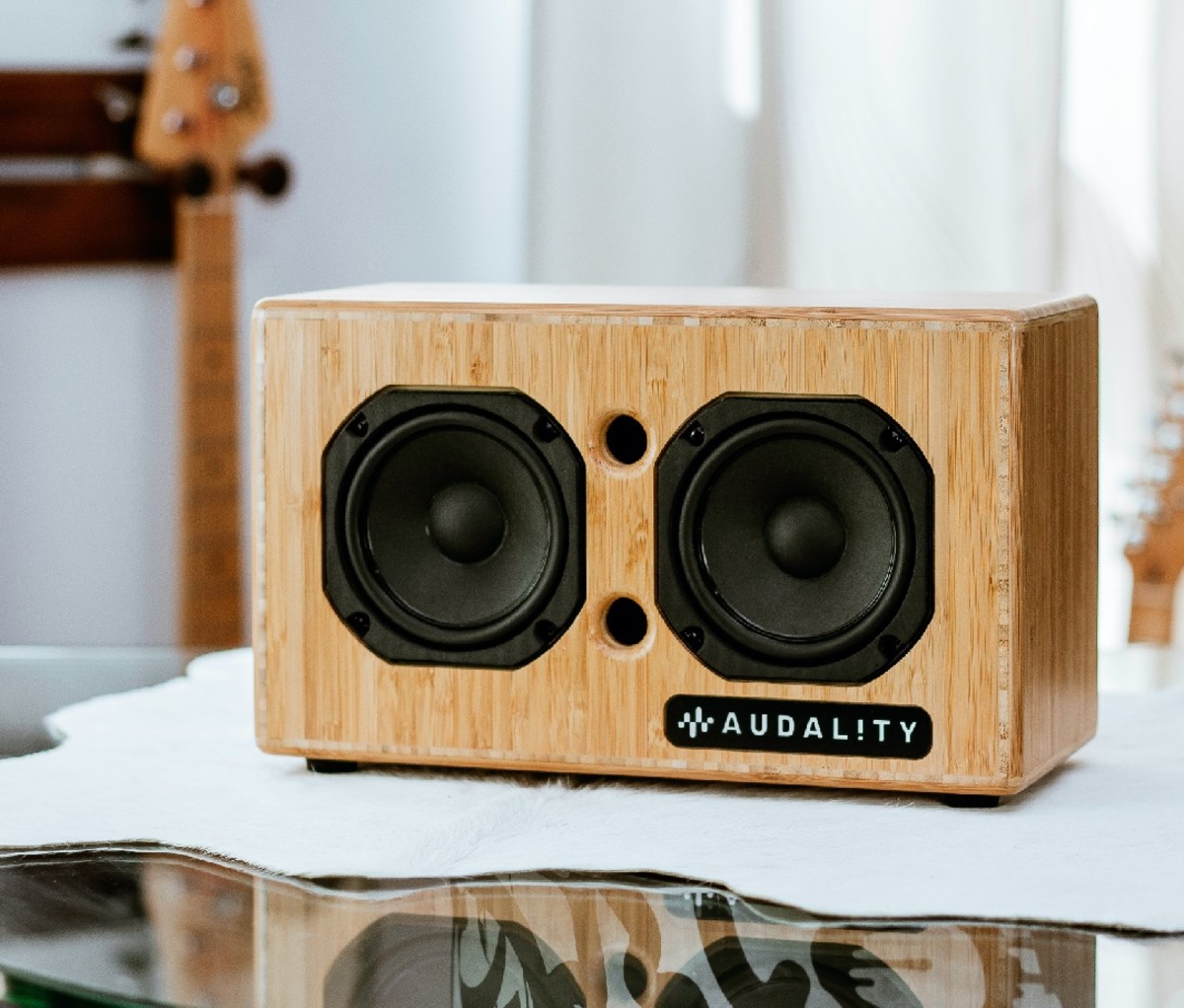 12. Audality S-Series Speakers
This line of high-end wireless speakers are all battery-powered and hand-crafted in the U.S. from bamboo with no Bluetooth or Wi-Fi needed for setup. Our vote is splurging on the S7 ($1,299.95) to create the high-fidelity audioscape of his dreams. Streaming all those Phish concerts in the home office just reached a whole new level, fellas.
[from $400; audality.io]
Get it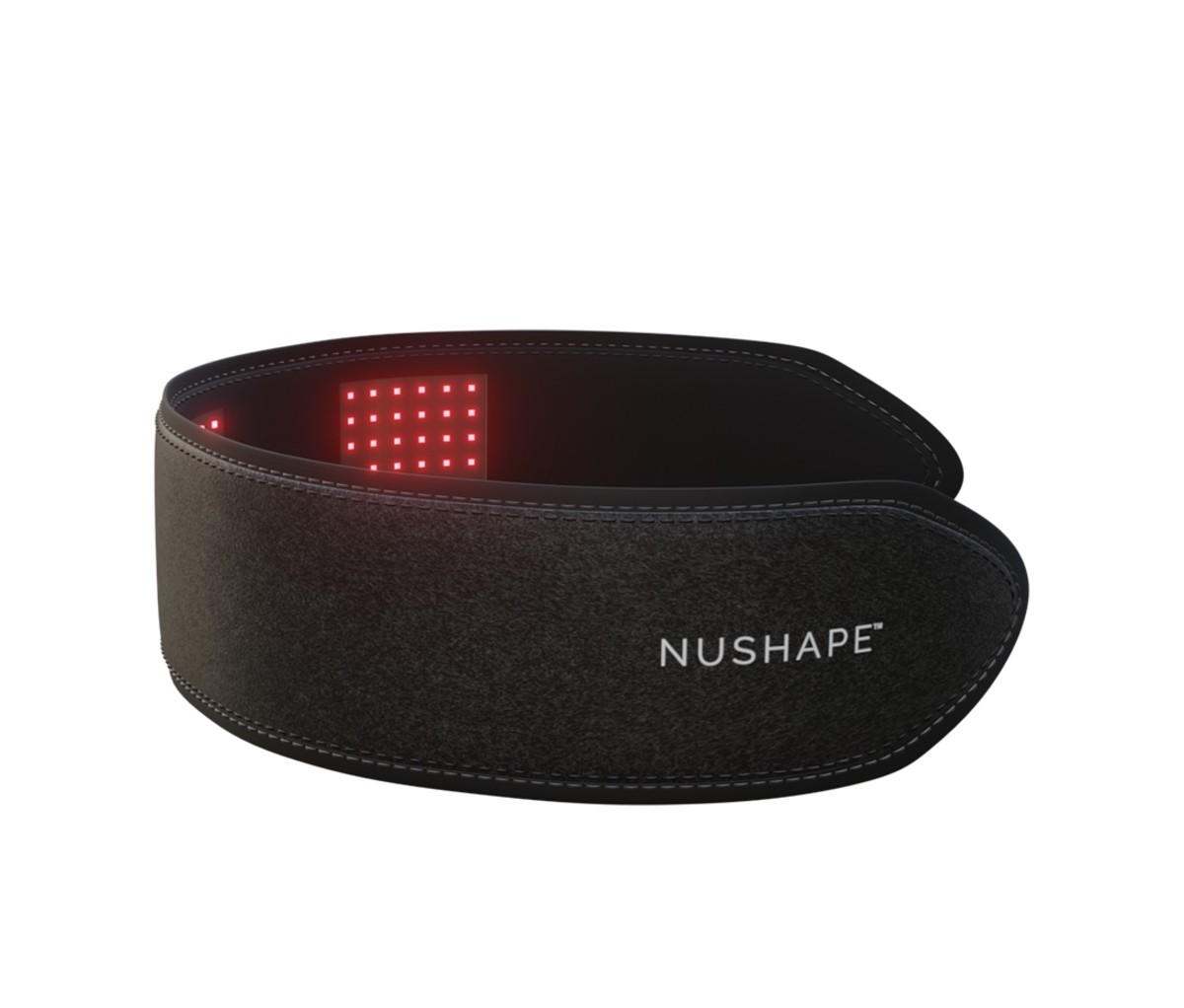 13. Nushape 
Neuro-Wrap
This wearable device uses the same LED wavelengths and power densities as transcranial light therapy devices used in medical offices. Groundbreaking studies at Harvard Medical and Boston University School of Medicine showed significant improvement in cognition in mild to moderately severe dementia cases treated with this kind of light therapy. Pretty impressive, huh? The Neuro-Wrap is said to help with other common conditions like mental fatigue, PTSD, anxiety, sleep issues, and depression—all from the comfort of home using gentle red light therapy. The device works by increasing blood flow and circulation to your brain, clearing unwanted protein deposits as the light waves stimulate ATP production and signal the brain to release serotonin and endorphins, which can help elevate mood. All he has to do is wrap it around his head and wear for about 20 minutes a day—the perfect amount of time for a meditation…or a nap.
[$495; nushape.com]
Get it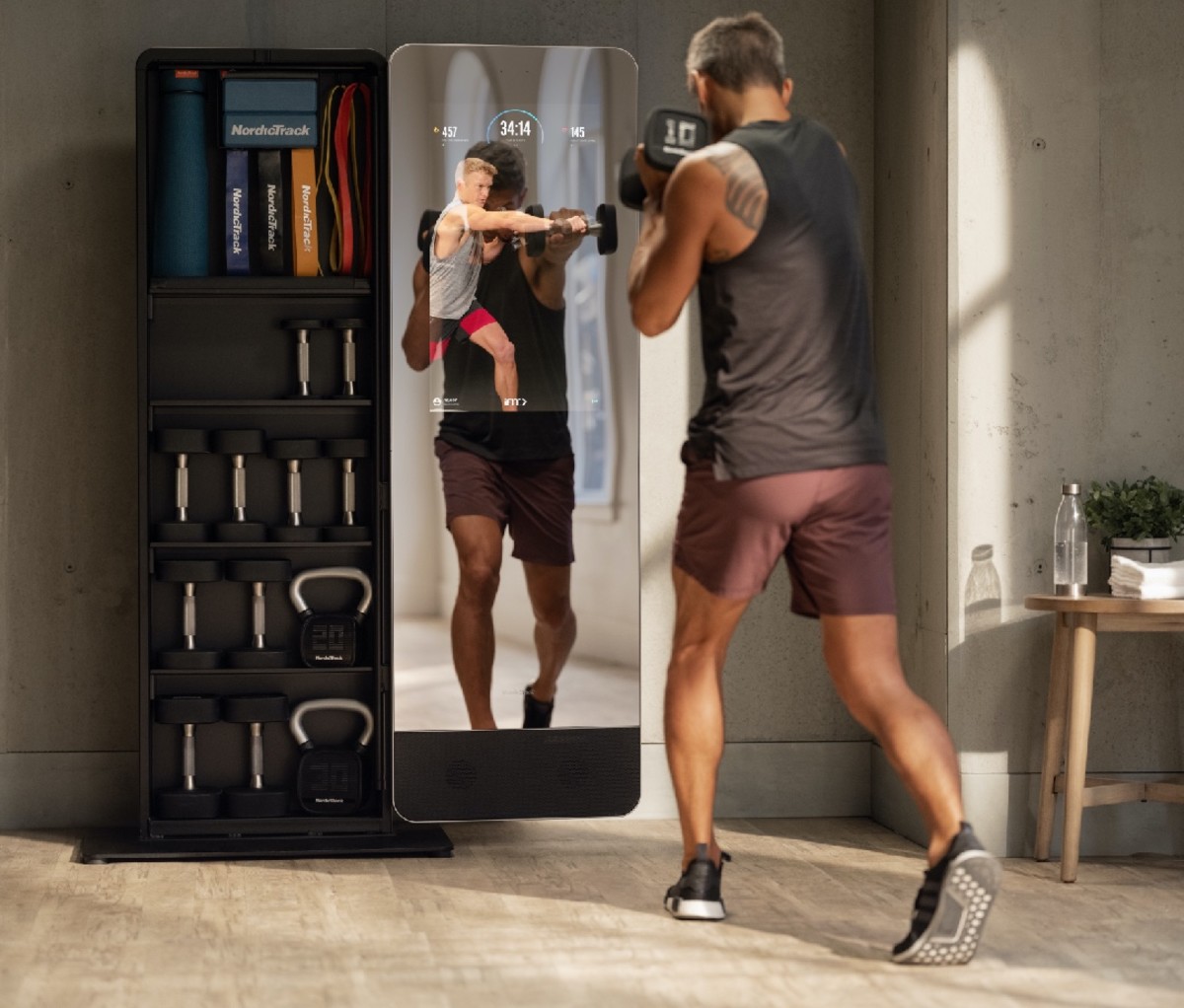 14. NordicTrack Vault and Vault: Complete: The Complete iFit Connected Home Gym
This sleek unit is ideal for guys who want a home-gym experience with all the bells and whistles. The full-length mirror and HD touchscreen are enabled with the iFit platform, offering a growing library of trainer-led strength training, cardio, and recovery workouts. The Vault Complete is stocked with a collection of first-rate dumbbells, kettlebells, yoga blocks, an exercise mat, resistance bands, and super bands. For folks who've let their home gyms take over half the living room, this does double duty as storage space. Available for pre-order; ships March 2021.
[From $1,999; nordictrack.com]
Get it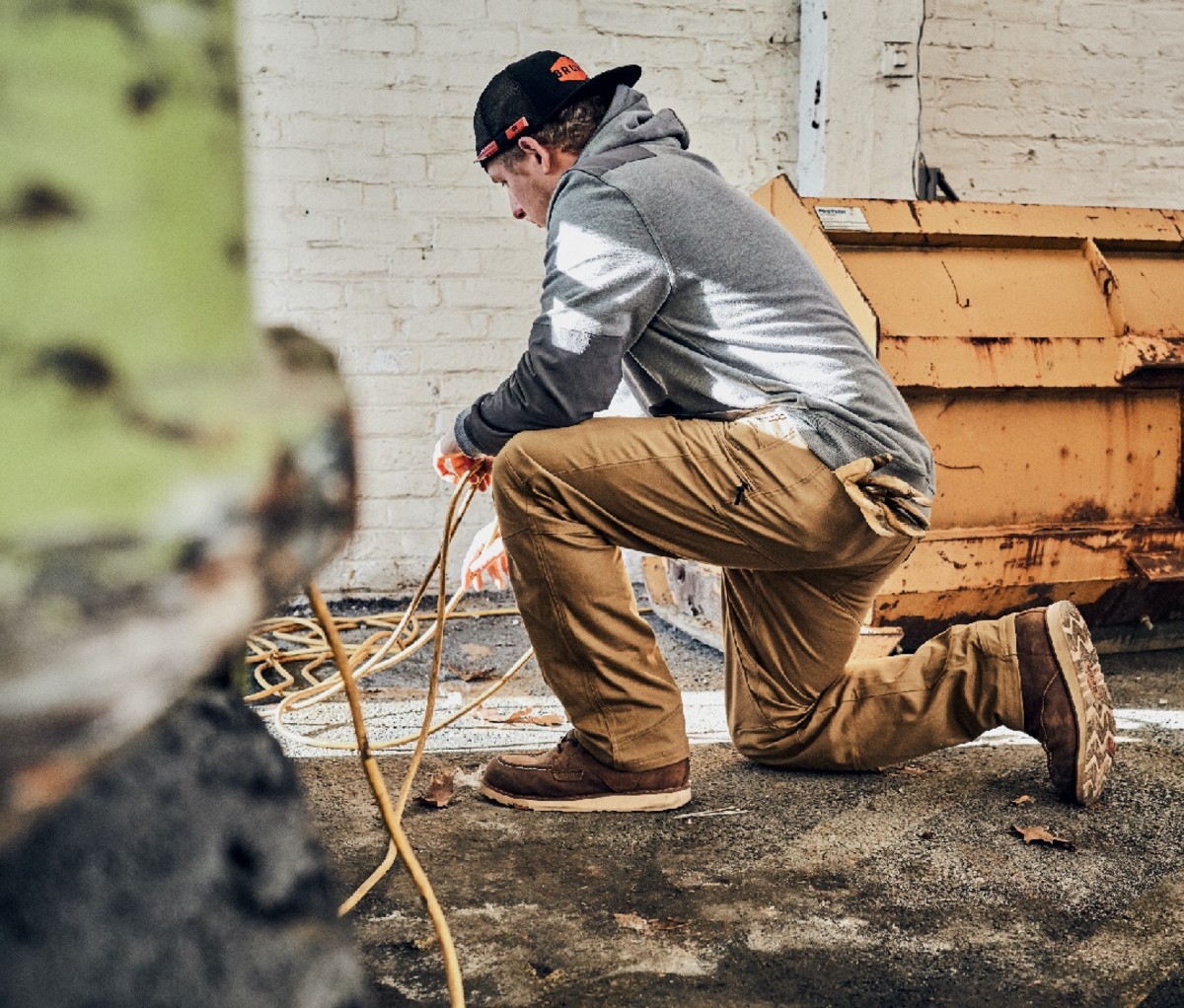 15. BRUNT Workwear Functional Hoodies and Pants
If he spends most of his free time diving into DIY projects, he's probably ruining all his clothes in the process. New for March, The Coady sweatshirt features a hard hat-compatible hood; abrasion-resistant, reinforced shoulders; an oversized belly pocket with technical details to stash tools and accessories; and it's crafted from a moisture-wicking material treated with a durable water repellent (DWR) finish. The Martin pants work overtime to keep him comfortable and unencumbered with a moisture-wicking inner waistband, self-sealing zippered pocket, reinforced belt loops and knife clips; plus they're made from an abrasion-resistant material with a DWR finish. Did we mention both look surprisingly fashionable too?
[$85 each; bruntworkwear.com]
Get it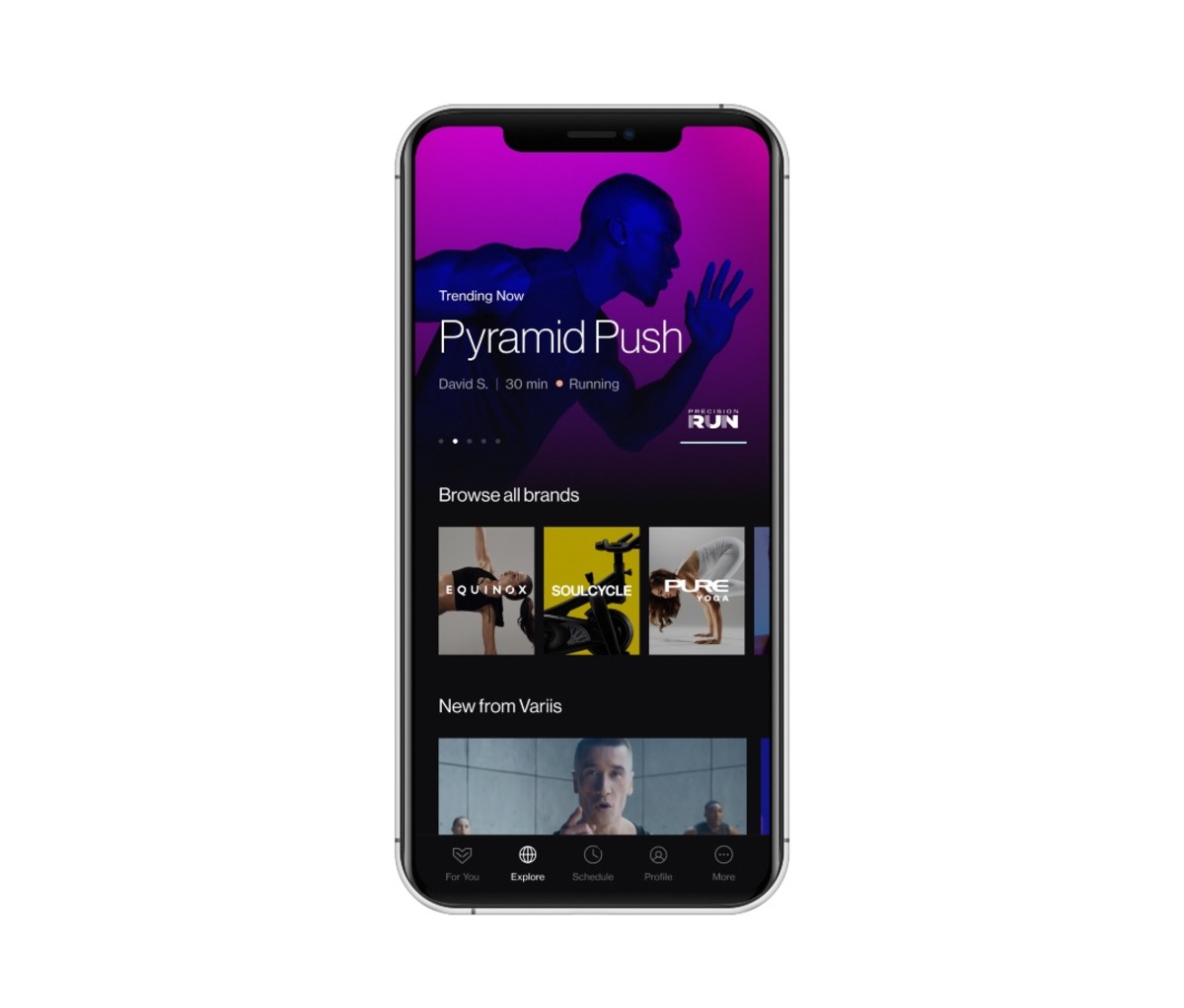 16. Equinox+ with WHOOP integration
In February, Equinox+ entered the fitness streaming marketplace, delivering first-rate live classes, exclusive experiences, and more to members ready to fire up just about every muscle group head-to-toe. Starting next month, Equinox+ will launch a unique partnership with the WHOOP strap, providing users with a personal picture of their health through physiological data and custom-tailored fitness and wellness recommendations. Whether it's a recovery day or time to crush a HIIT class, biometric algorithms will work their wonders to help him optimize his training and performance.
[$40/month for Equinox+; equinoxplus.com]
Get it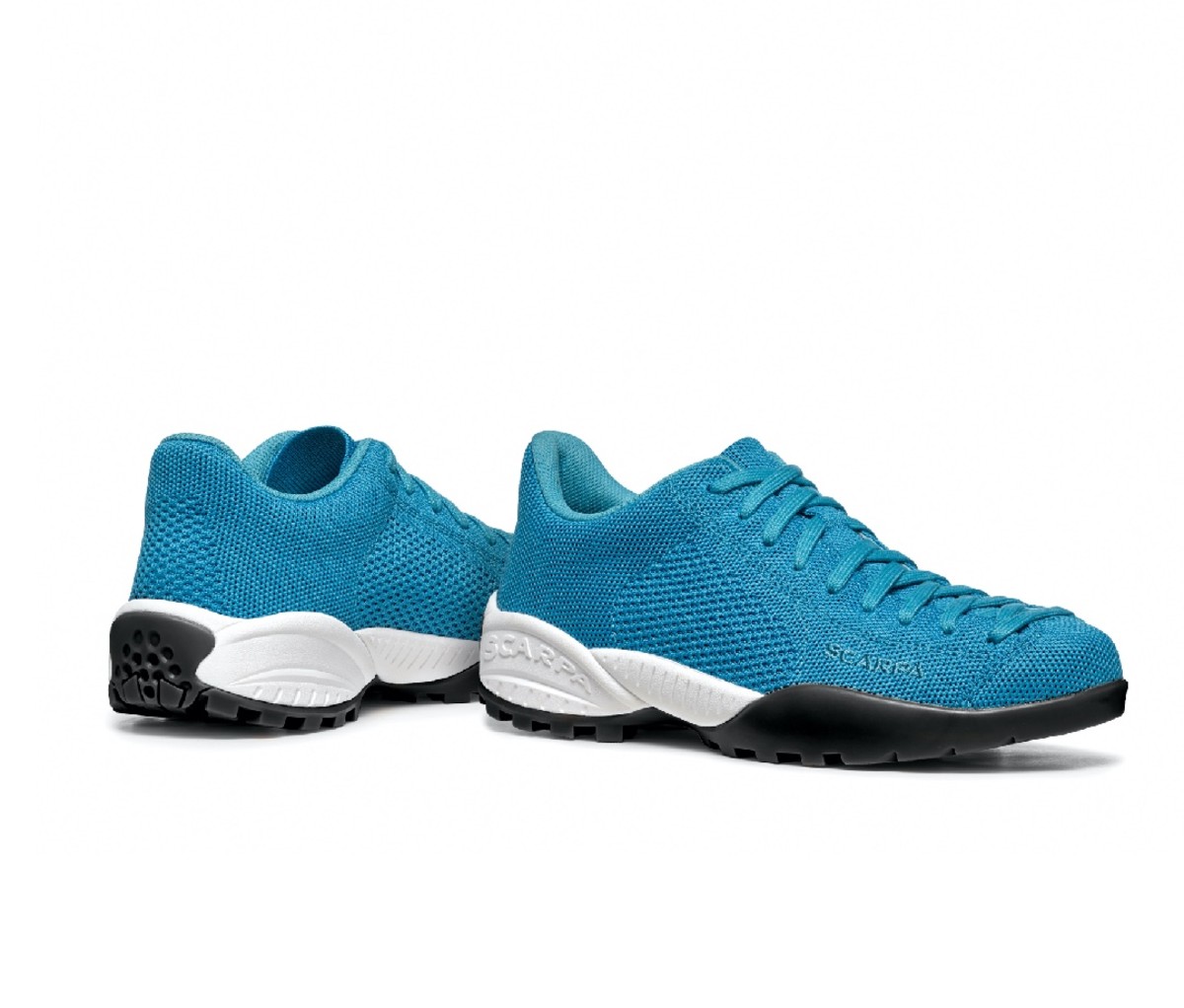 17. SCARPA Mojito Bio
All those quarantine docs he's been watching on climate change and the environment got him eating plant-based and opting for environmentally friendly wares? Us too. New for spring, upgrade his sneaker game with the first 100-percent biodegradable shoe. Even the performance rubber sole is eco-friendly. He'll hit the outdoors in style and ultimately save the local landfill (running shoes can stick around for up to 1,000 years).
[$179; scarpa.com]
Get it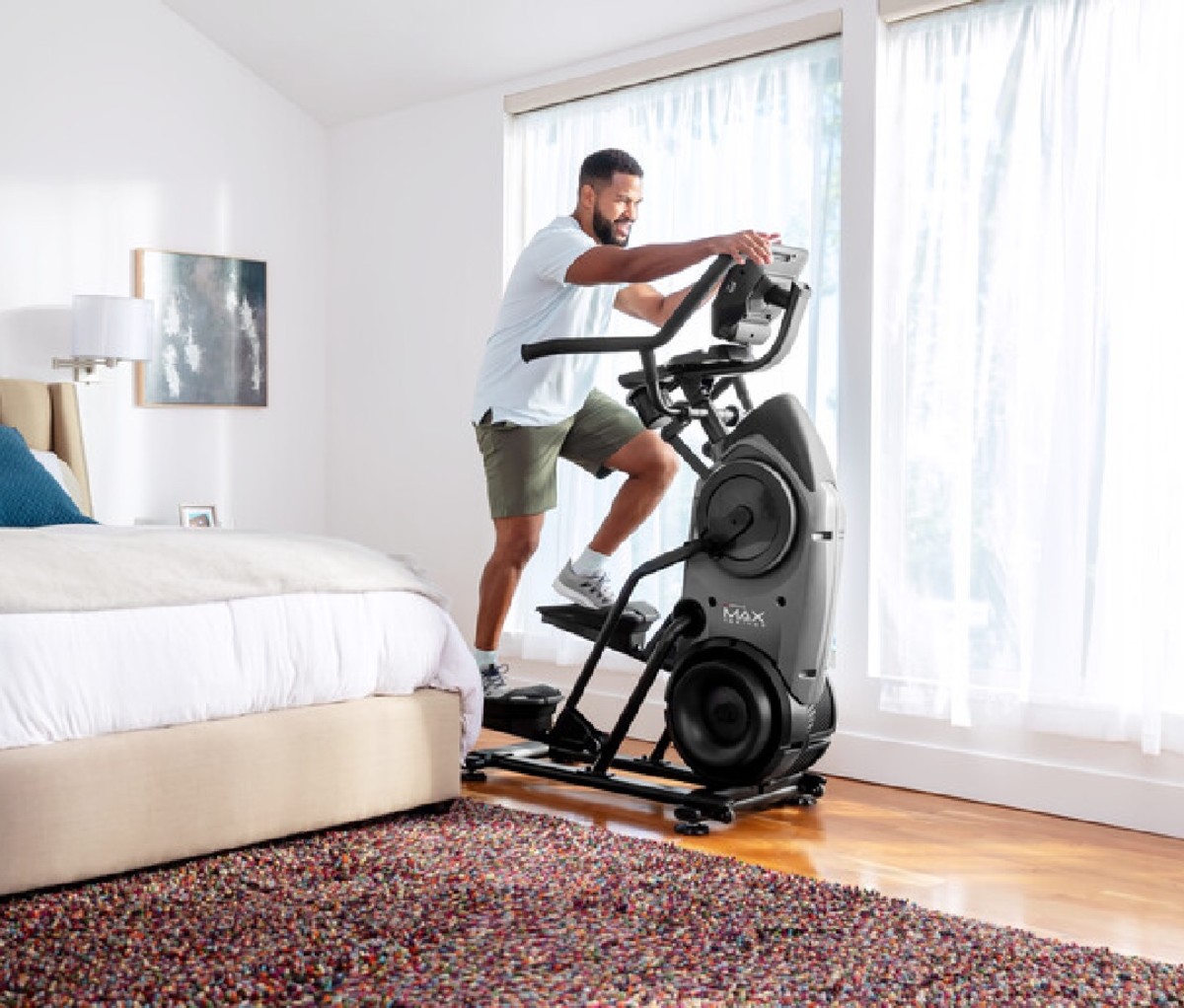 18. Bowflex Max Trainer M9
Work out like never before with this new category of cardio machine from a brand you know and trust. The Max Trainer first made its debut in January, combining the low-impact activity of an elliptical and the tough training of a stepper to work glutes, quads, the ticker, and more with HIIT workouts. A 10-inch HD touch screen will keep him entertained while 20 resistance levels will keep challenging his fitness.
[$1,999; bowflex.com]
Get it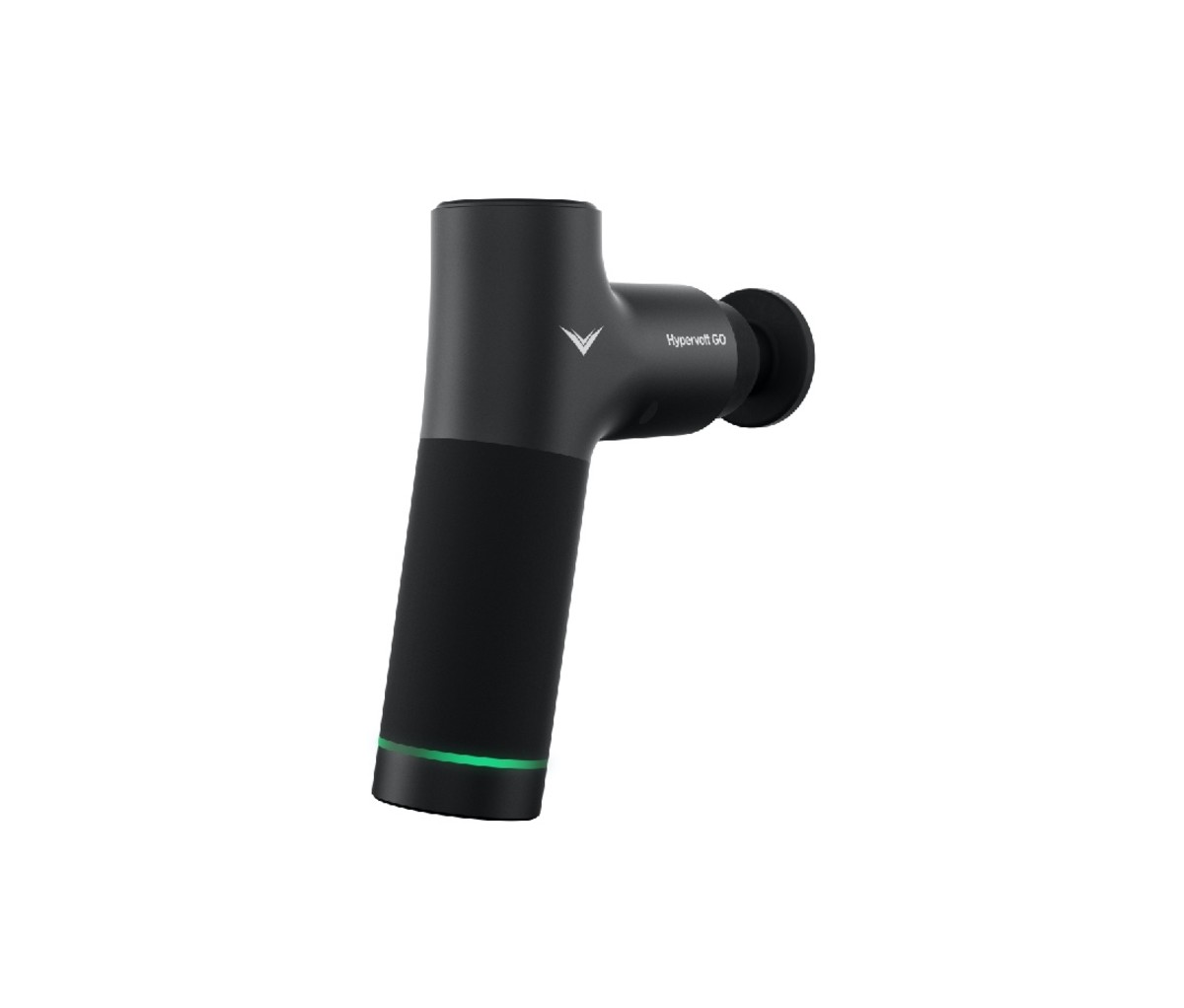 19. Hyperice Hypervolt GO
Hyperice's latest release is the companion to their original massage therapy tool. Like the OG Hypervolt, Hypervolt GO provides percussion, vibration, dynamic air compression, and thermal technology to relieve sore, stiff muscles in a tinier package. Thirty percent smaller than the Hypervolt—and only 1.5 pounds—this device is portable, affordable, and dare we say just as effective.
[$199; hyperice.com]
Get it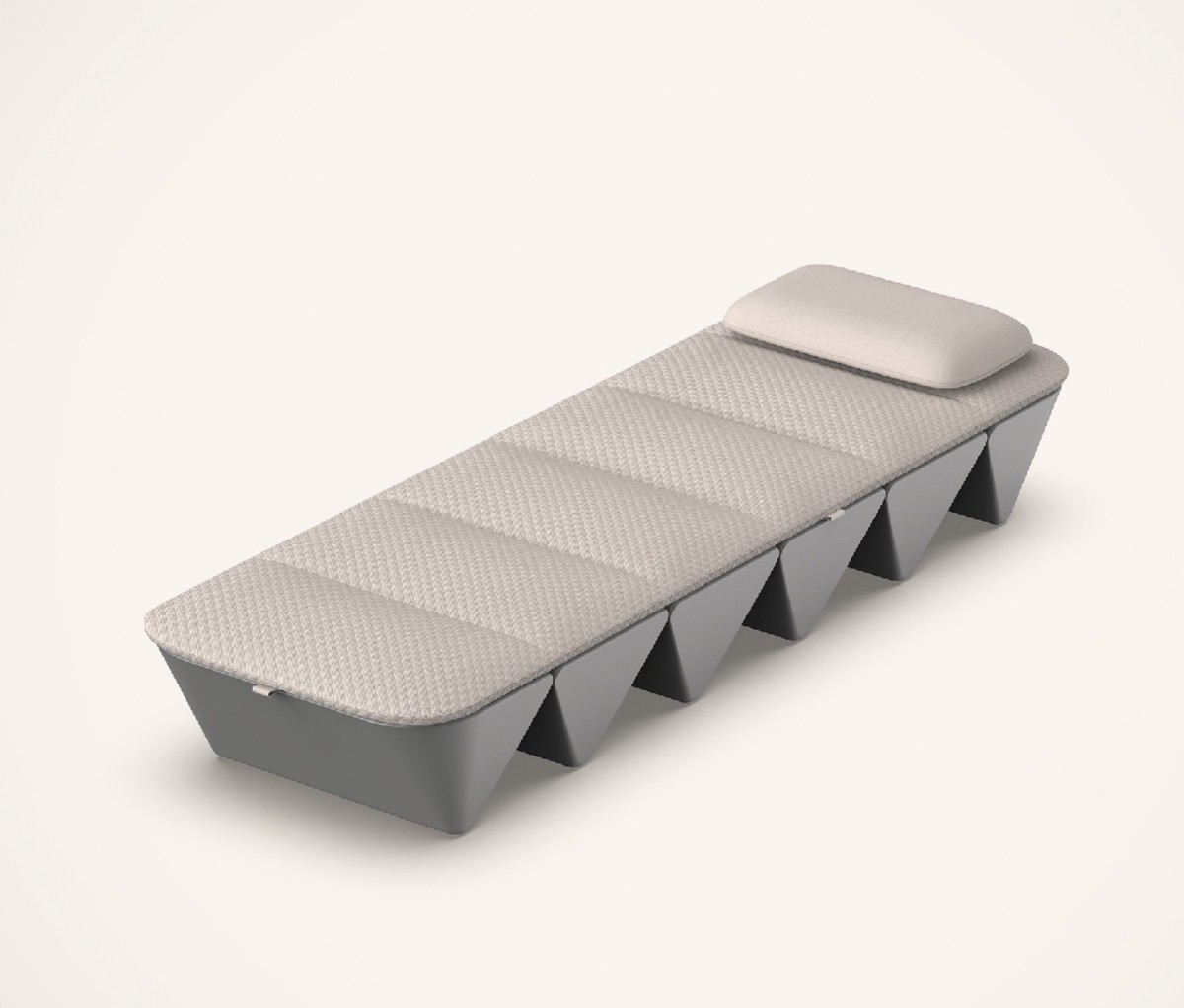 20. Opus Sound Bed
Massage chair meets uber-comfortable bed meets meditation experience in this soon-to-be launched emotional wellness innovation. The idea: Lie down and slink into a healing session with spatial sound and targeted vibrations. The Opus app lets users choose from a suite of options suited to lifestyle and emotional health goals, desired duration, and environmental preferences. Sign up now to join the waitlist. On April 15, the site will begin accepting pre-orders.
[$1,999 plus $39/month for the app; feelopus.com]
Get it
For access to exclusive gear videos, celebrity interviews, and more, subscribe on YouTube!