Gear
17 Gifts to Buy Yourself With All That Christmas Cash
It's rare you get everything you wanted for Christmas, even in this glorious age of Amazon Wish Lists. There are always a few things you hinted at that no one felt were worth getting you, or maybe you got a little extra spending money in your stocking to use for a few more gifts to buy yourself after the holiday hubbub dies down.
We put together a list of 17 gifts to buy yourself that span a wide array of products—from tech to athletic gear to outdoor adventure enhancers—that will help you decide how to spend your exchange dollars or cash bounty. Pick out a few for yourself; you've earned it after a long and stressful run-up to the holidays!
15 Gifts to Buy Yourself With All That Christmas Cash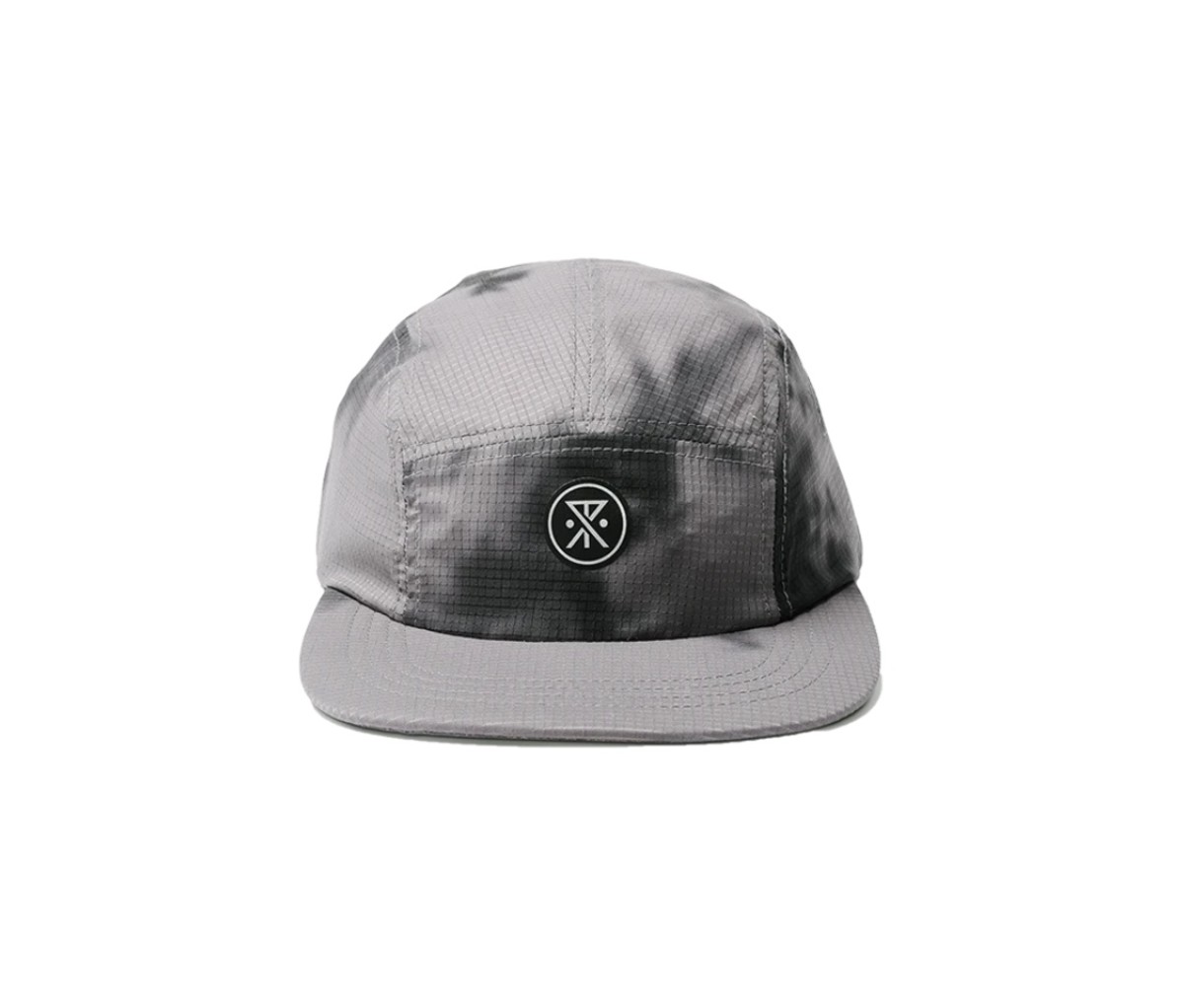 1. Roark Run Camp Snapback Hat
The short brim and stretchy, perforated fabric make for a light, highly breathable lid that protects from the elements on short and long runs. It rolls up to a small, packable size and has a comfortable velcro closure at the back for easy, on-the-fly adjustments.
[$44; roark.com]
Get it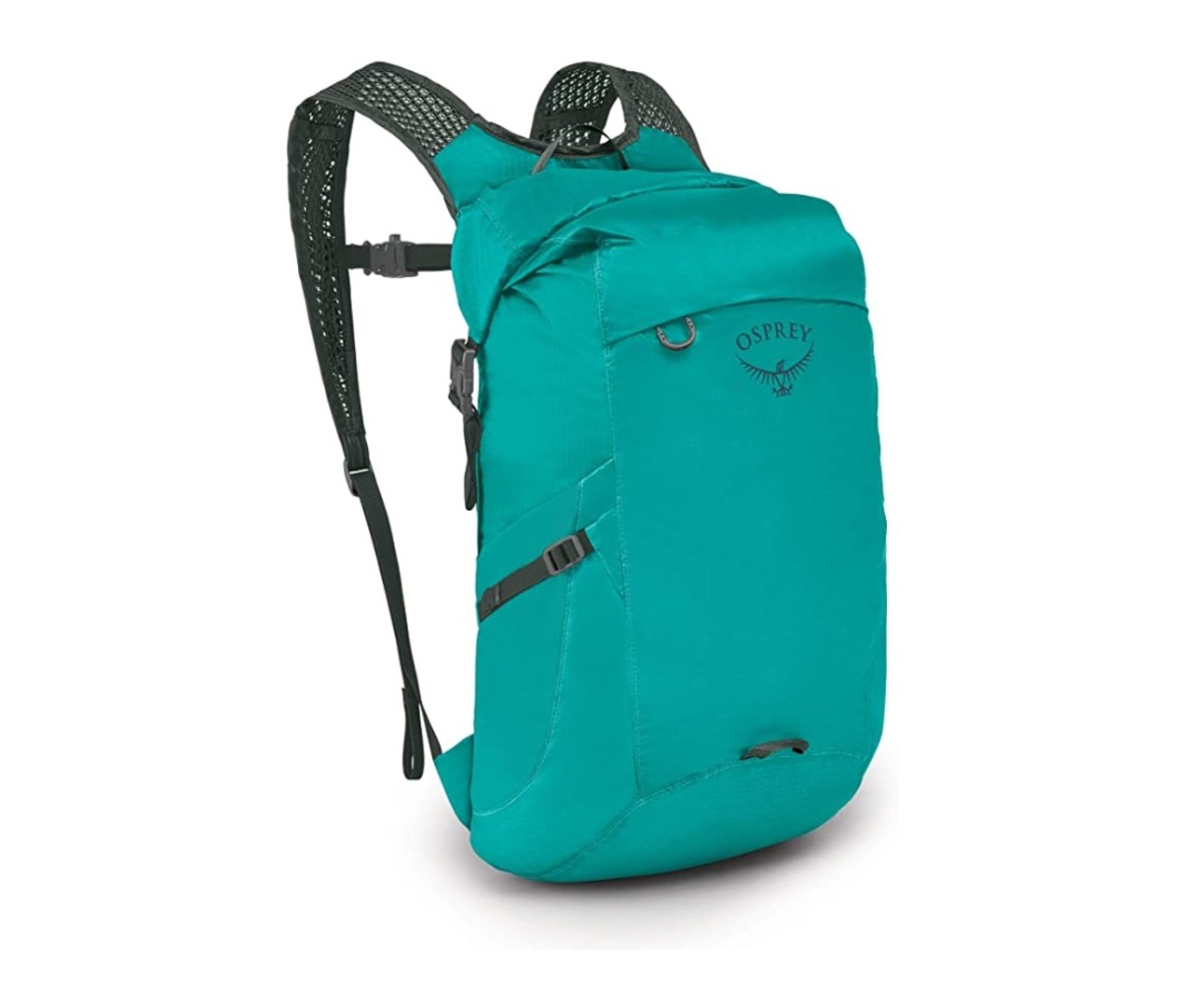 2. Osprey Ultralight Dry Stuff Pack
Osprey's light and packable day pack has a streamlined design made from waterproof, seam-sealed 40D nylon fabric. It can be stowed in an integral pocket to stash anywhere you may need it. Other features include a rolltop closure, zippered pocket, and adjustable sternum strap.
[$60; osprey.com]
Get it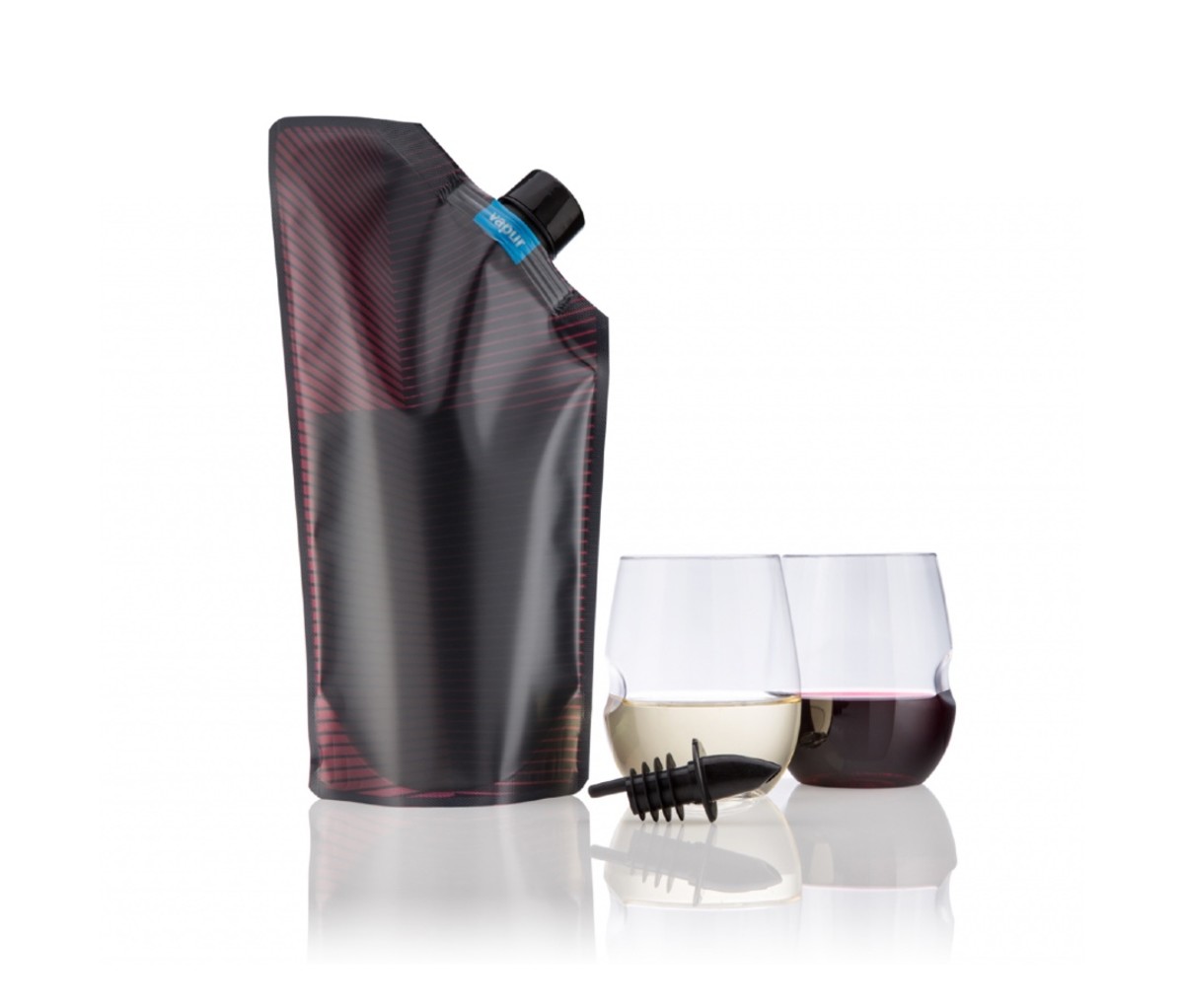 3. Vapur Wandervino Collection & 2 Glass Set
Wine lovers can tote this set along on any outdoor adventure. The 750ml rollable bottle weighs next to nothing and is ultra durable. It comes with two wine "glasses" made from strong, flexible plastic so it's a cinch to enjoy a cab or rosé from almost anywhere. The included push-in spout makes doling out doses a spill-free affair.
[$16; vapur.us]
Get it
4. Weatherman The Travel Umbrella
Umbrellas are notoriously fragile in the very weather they're supposed to protect you from—plus they're never on-hand when you really need one. Stuff this small but mighty rain shield in the stocking of someone who often gets caught in the rain—it packs up to 12 inches in length and weighs in at under a pound, but is rated to stand up to 45 mph winds when opened up.
[$59; weathermanunbrella.com]
Get it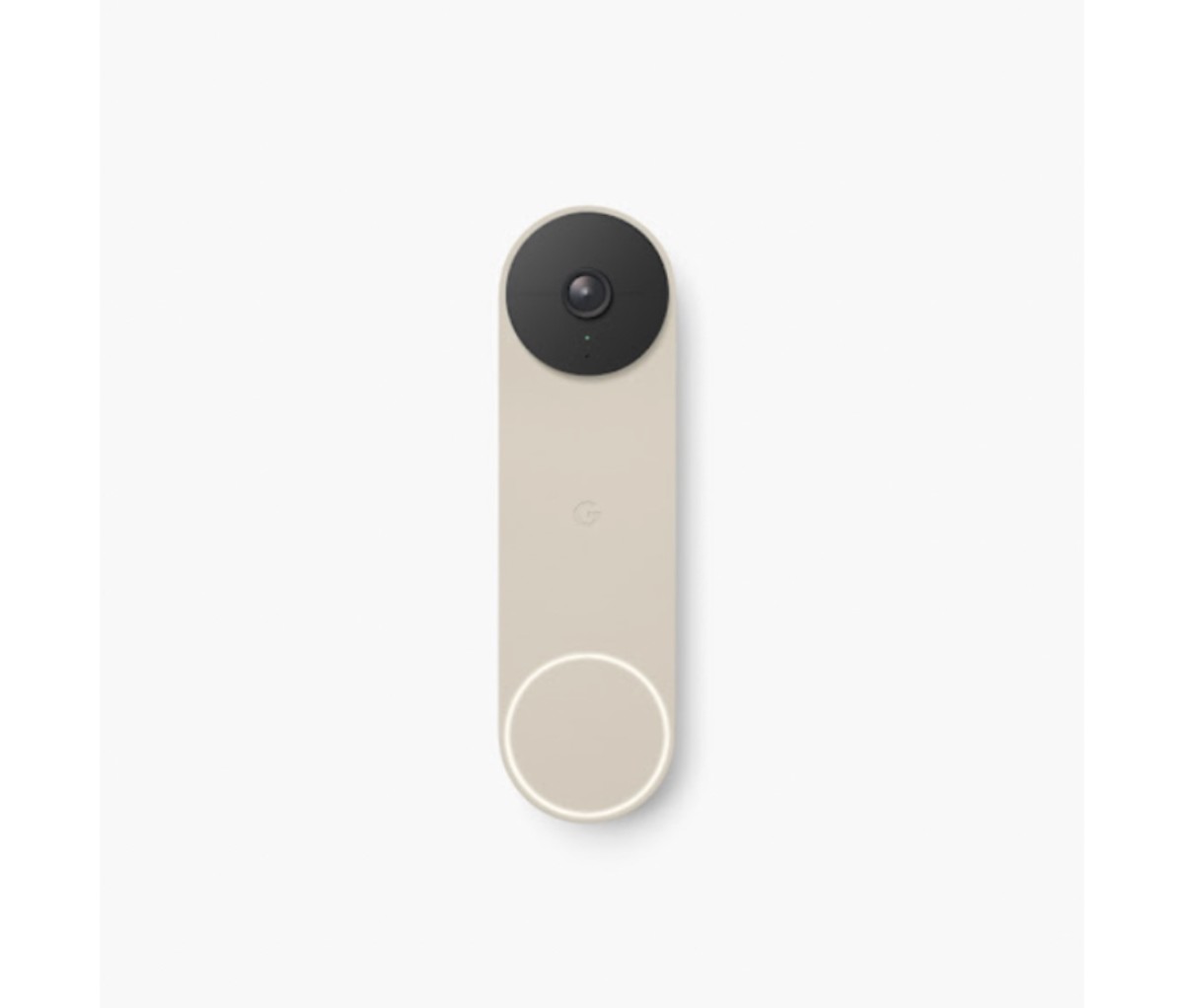 5. Google Nest Doorbell
Doorbell cameras are a must these days with the proliferation of porch pirates and internet-connected automated home systems. The Google Nest is one of the best. Available in a battery-powered or wired version, it comes with an HDR camera for better night vision, and is set up in a 3:4 vertical format so you can see from the ground up. Smart features like intelligent alerts that get sent to your phone along with pre-set messages to greet or inform visitors make the doorbell a valuable security device.
[From $180; store.google.com]
Get it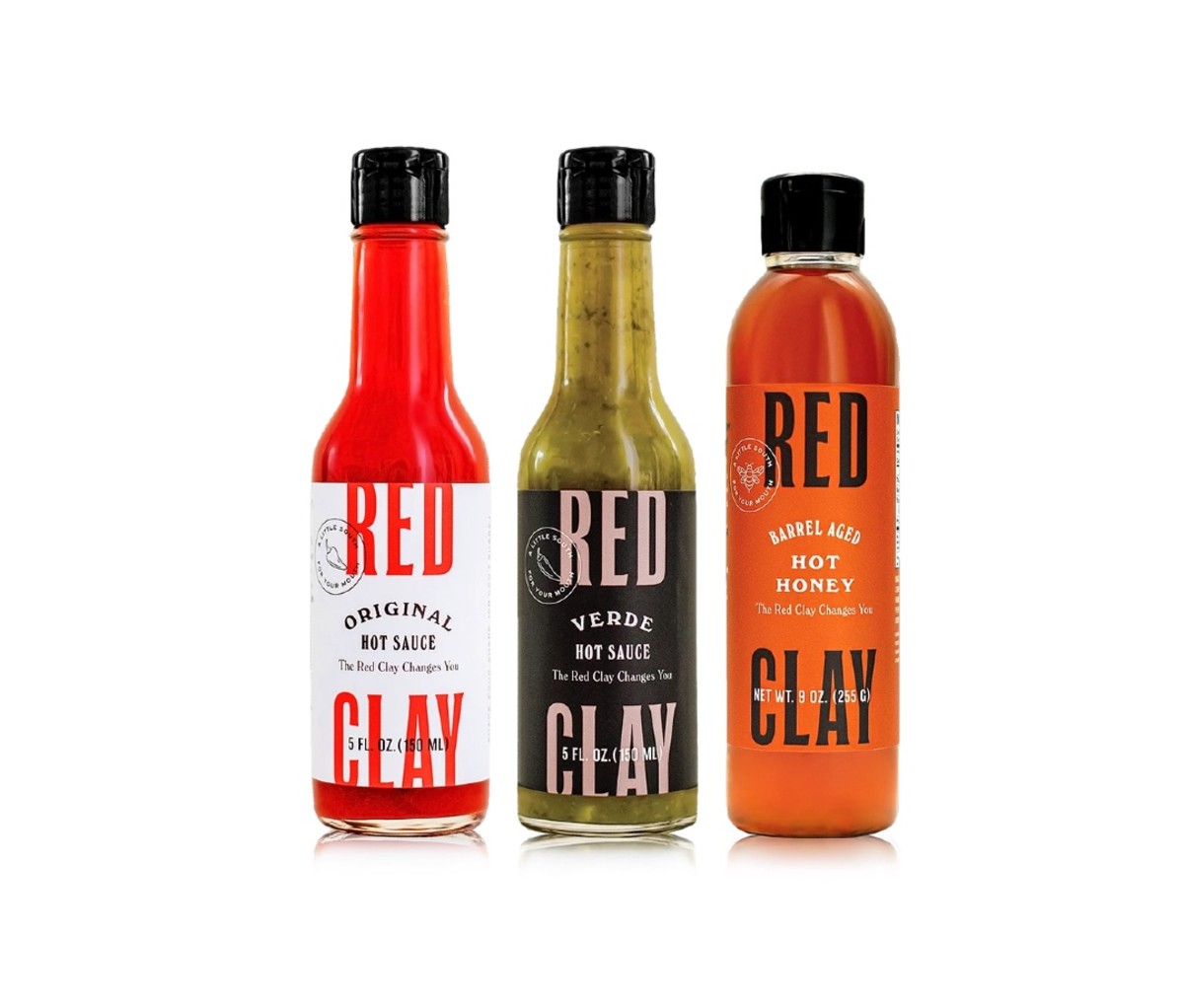 6. Red Clay Hot Sauce The All-Stars
Pick up this three-bottle set of boutique hot sauces to satisfy any craving. Made in the U.S. from sustainably source ingredients and cold pressed to preserve flavor and fire, you get Original (mild and tangy), Verde (zesty and fresh), and Hot Honey (hot and sweet). Have more pepper pros in your sights? Go for the Whole Shebang five-bottle collection.
[$32; redclayhotsauce.com]
Get it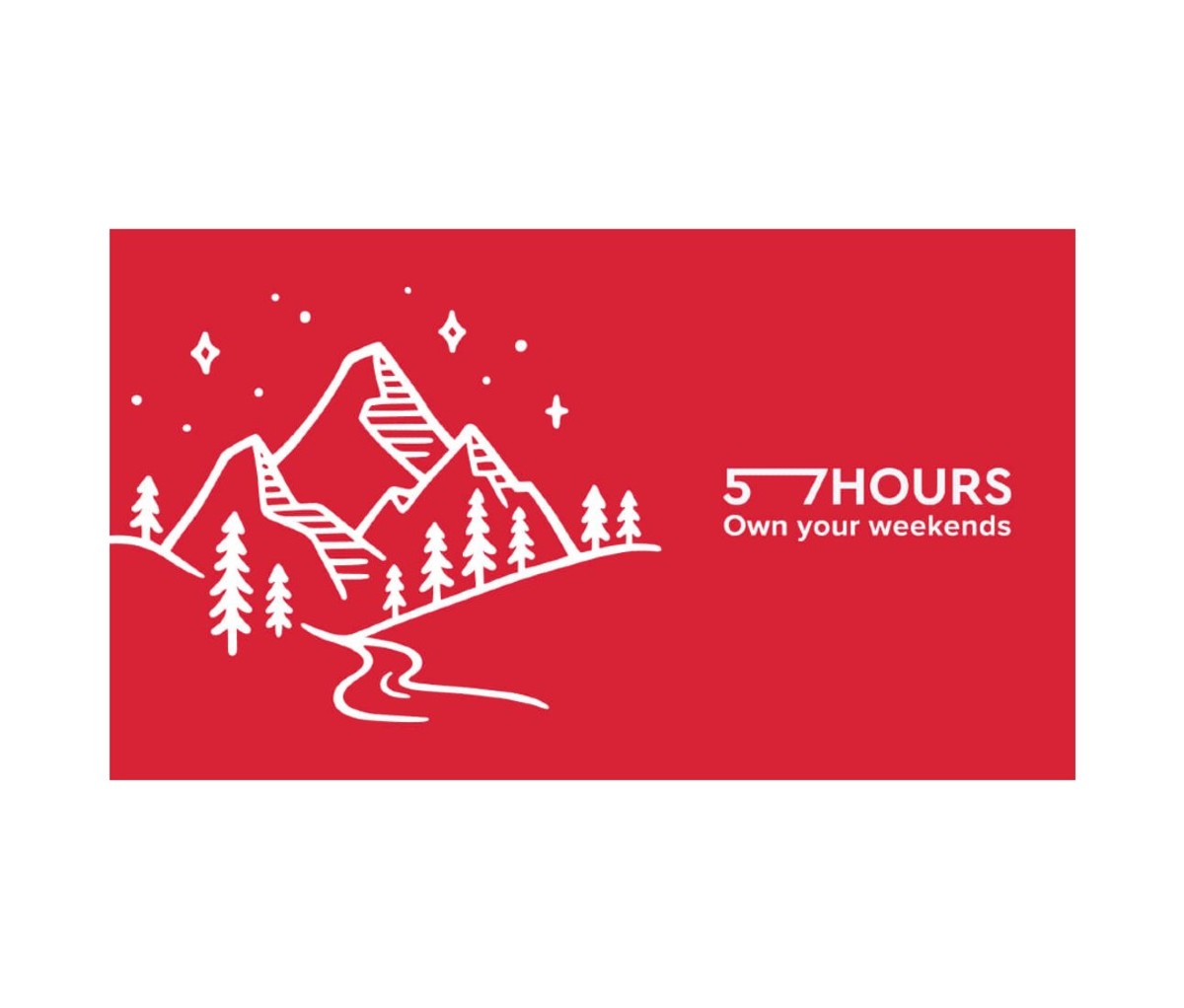 7. 57Hours Gift Certificate
Giving yourself the gift of adventure is probably the most valued present you can give yourself. And at 57Hours, there's no shortage of amazing experiences to choose from for willing explorers. Go for inexpensive options like surf sessions or mountain biking classes or splurge on full-tilt expeditions to the polar regions or multi-day treks in the world's most famous mountain ranges.
[From $65; 57hours.com]
Get it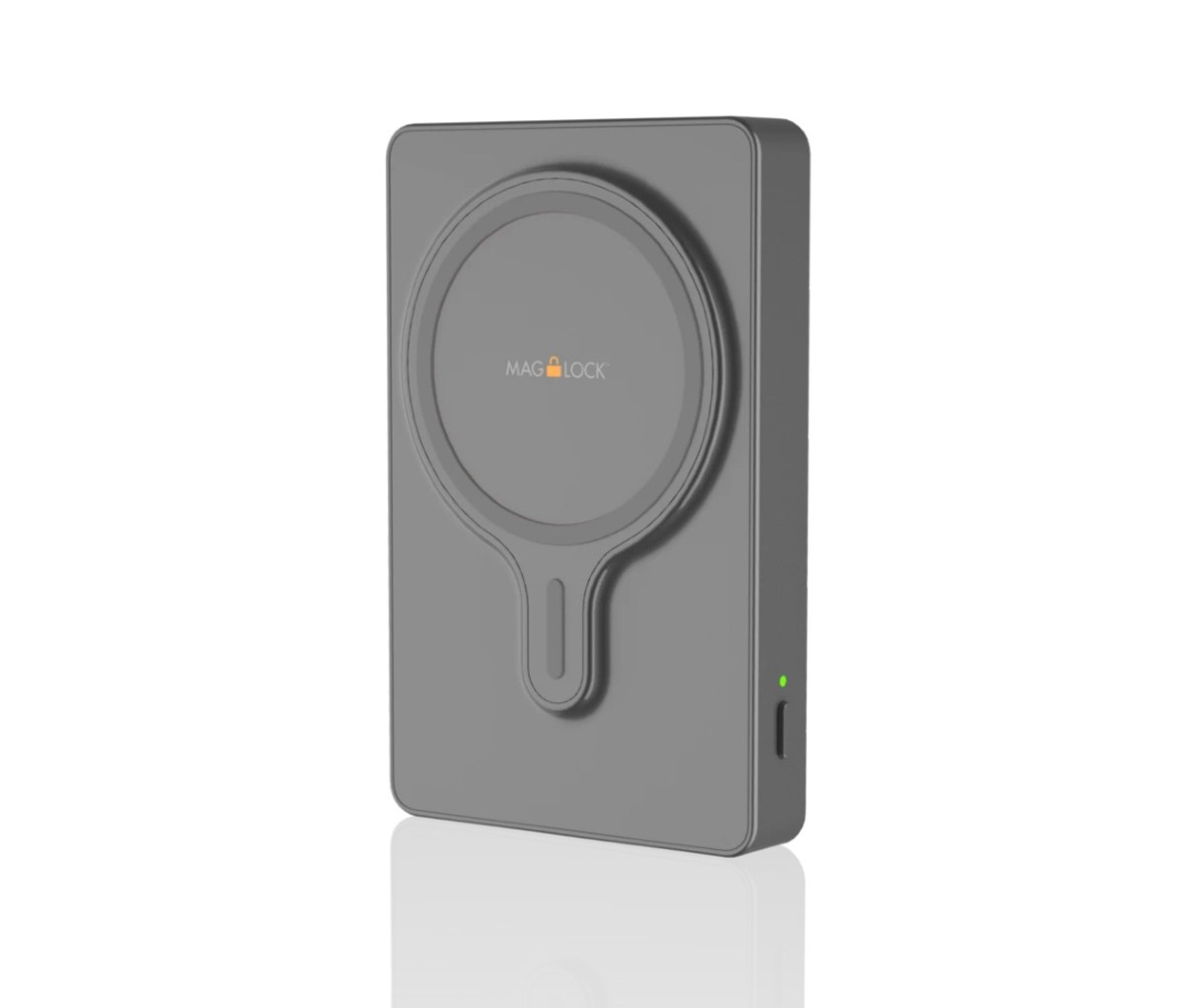 8. MyCharge MagLock Battery Pack
If you have one of the new iPhones (12 or 13) with the slick MagSafe magnet embedded in the back, then these trick power banks are a no-brainer. They come in three milliamp hour ranges that will add an extra 16 to 48 hours of charging juice, all easily attached by simply snapping the strong magnet to the back of your phone. The pack makes a chirp as it connects and you're good to go for hours more.
[From $50; amazon.com]
Get it
9. Boundary Supply Hemp Packing Cubes
Frequent traveler but haven't tried out packing cubes yet? Then prepare to blow your globe-trotting mind after experiencing a suitcase organized with a few of these recycled packs. Made from hemp so they are breathable with naturally antibacterial properties, and are color coded to keep even more organized, plus have an extra zipper on one side that allows you to expand or contract the cube for ultimate versatility.
[From $27; boundarysupply.com]
Get it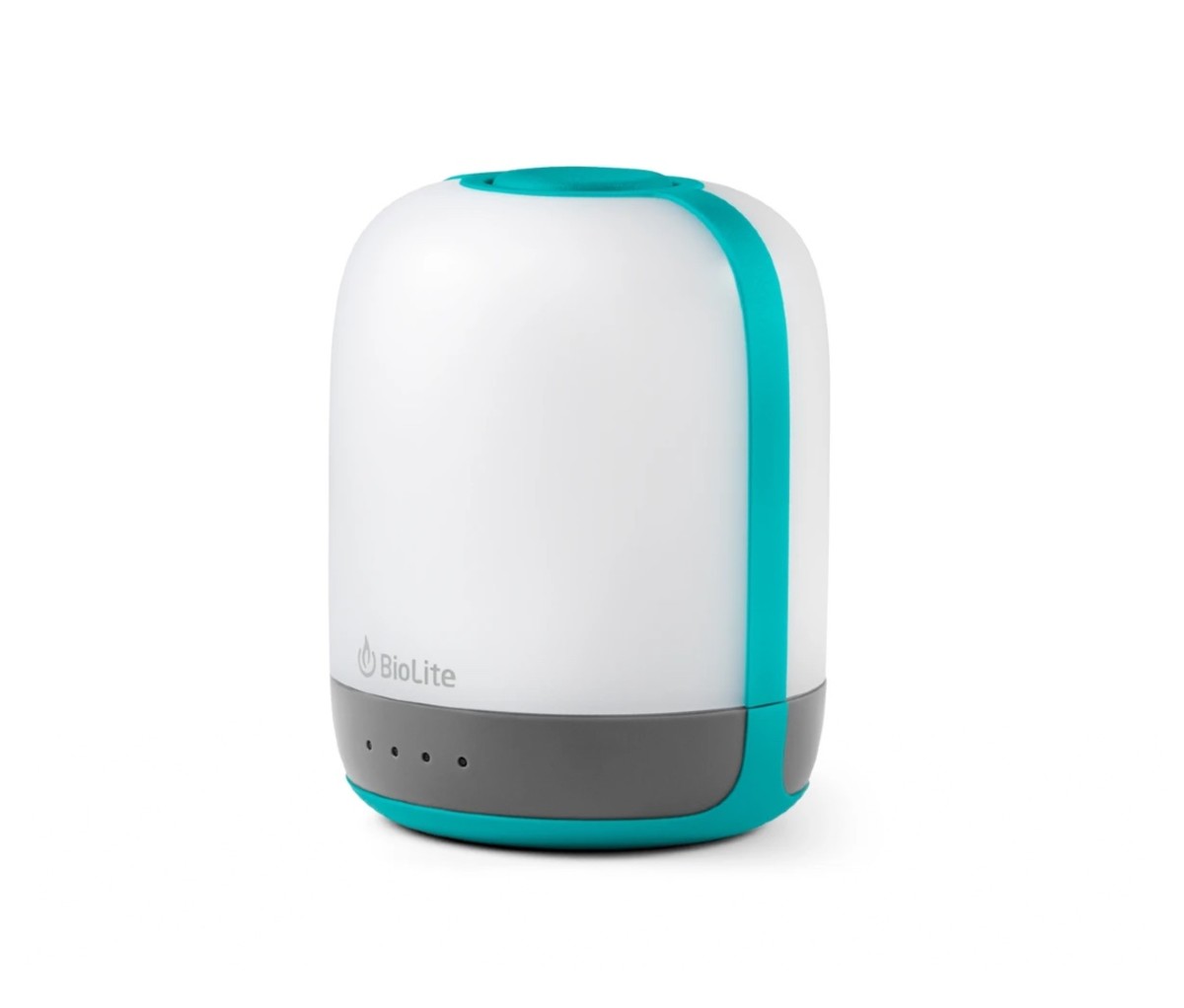 10. BioLite AlpenGlow 250 Lantern
Any outdoor enthusiasts on your Xmas radar will love this versatile and feature-packed lantern, especially if they hate that typical harsh LED glare that most battery-powered light have. Not only does this lantern feature a setting for a dimmable warm yellow glow, you can give it a shake to turn on the "candle" mode which flickers cozily or a cycle mode that runs through a gamut of colorful hues. A UBS port is also available on the water-resistant light to power up phones or other devices.
[$60; bioliteenergy.com]
Get it
Courtesy Image
11. Einova Charging Stone
Being able to just toss your phone on a disc or slab for recharging is one of the best boons of modern smartphones, yet most of them are boring plastic devices that have no style and look out of place on a nightstand. Not the sleek and classy Charging Stone from Einova—they are crafted from a variety of high-quality stones like marble, travertine, and sandstone and pump out a decent 10 watts of Qi-certified power to easily top off your phone over night.
[$70; einova.com]
Get it
12. Speaqua The Barnacle Pro Speaker
There are tons of high-quality and great sounding Bluetooth speakers out there, but this little guy is made for aquatic adventures. With its Water Play tech, you can submerge the IP68-rated (the highest waterproof rating) speaker without it losing connection to your tunes, and the suction cup base let's you attach it to water-borne toys like kayaks and paddleboards.
[$65; speaqua.com]
Get it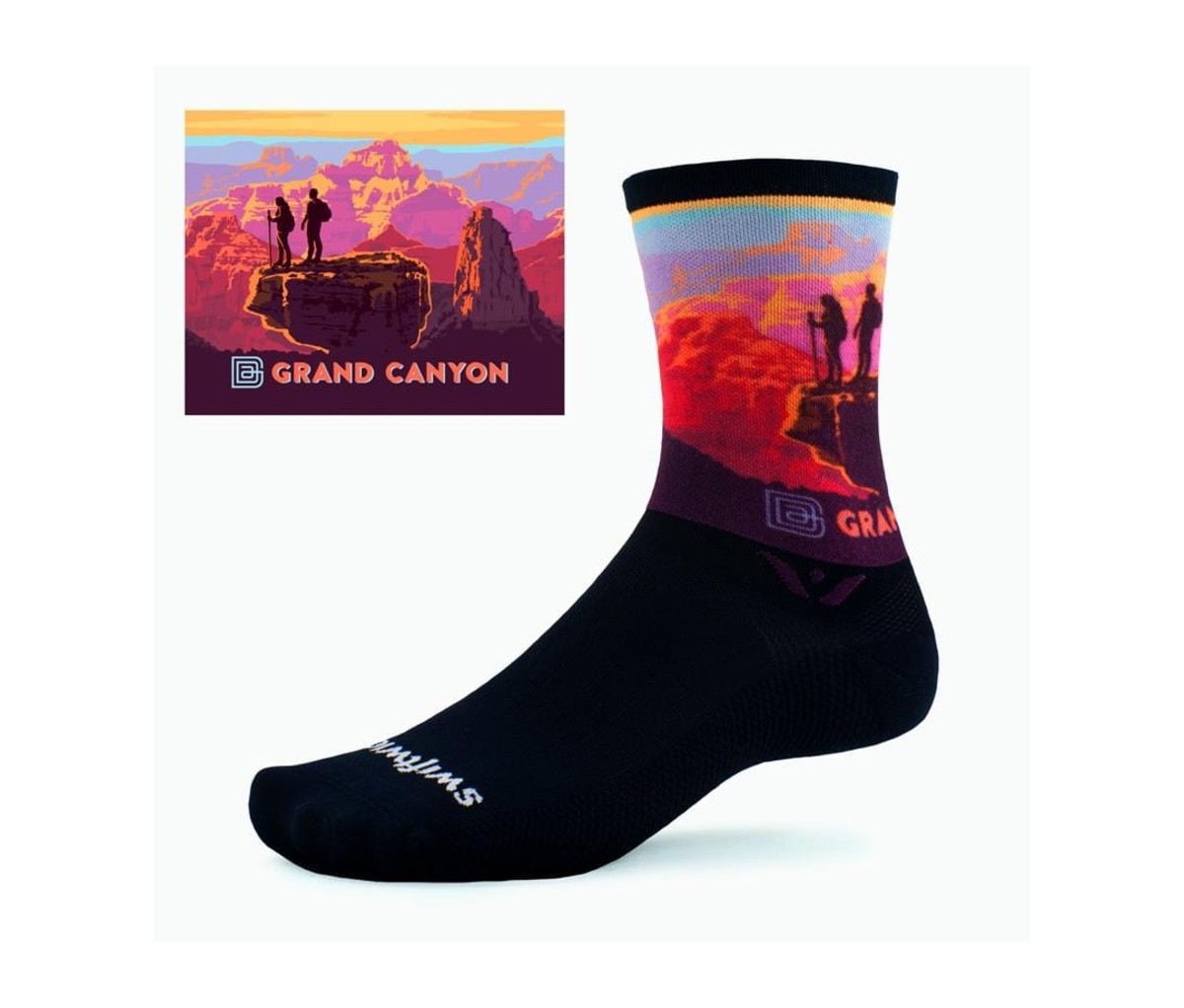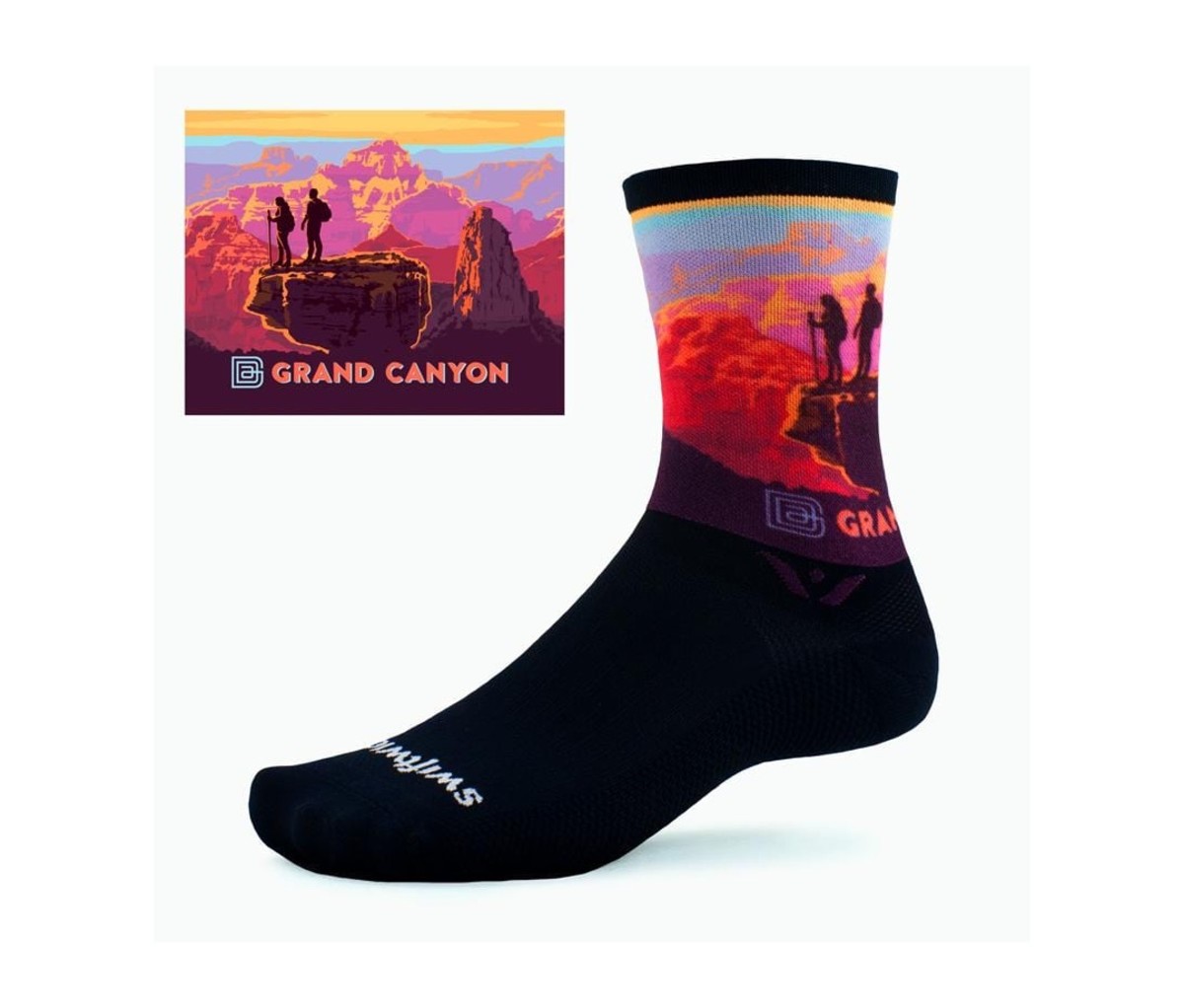 13. Swiftwick National Parks Sock Collection
Picking out a pair of socks for a pre-Xmas gift to yourself may seem like a bummer, but not with these colorful slip-ons. Designed with 360-degree vistas and visions of six National Parks—Rocky Mountains, Denali, Arches, Joshua Tree, Grand Tetons, Yellowstone, Zion, Great Smoky Mountains, Yosemite, and Grand Canyon—these performance, medium-cushion socks are supportive, breathable, and built to prevent blisters.
[$20; swiftwick.com]
Get it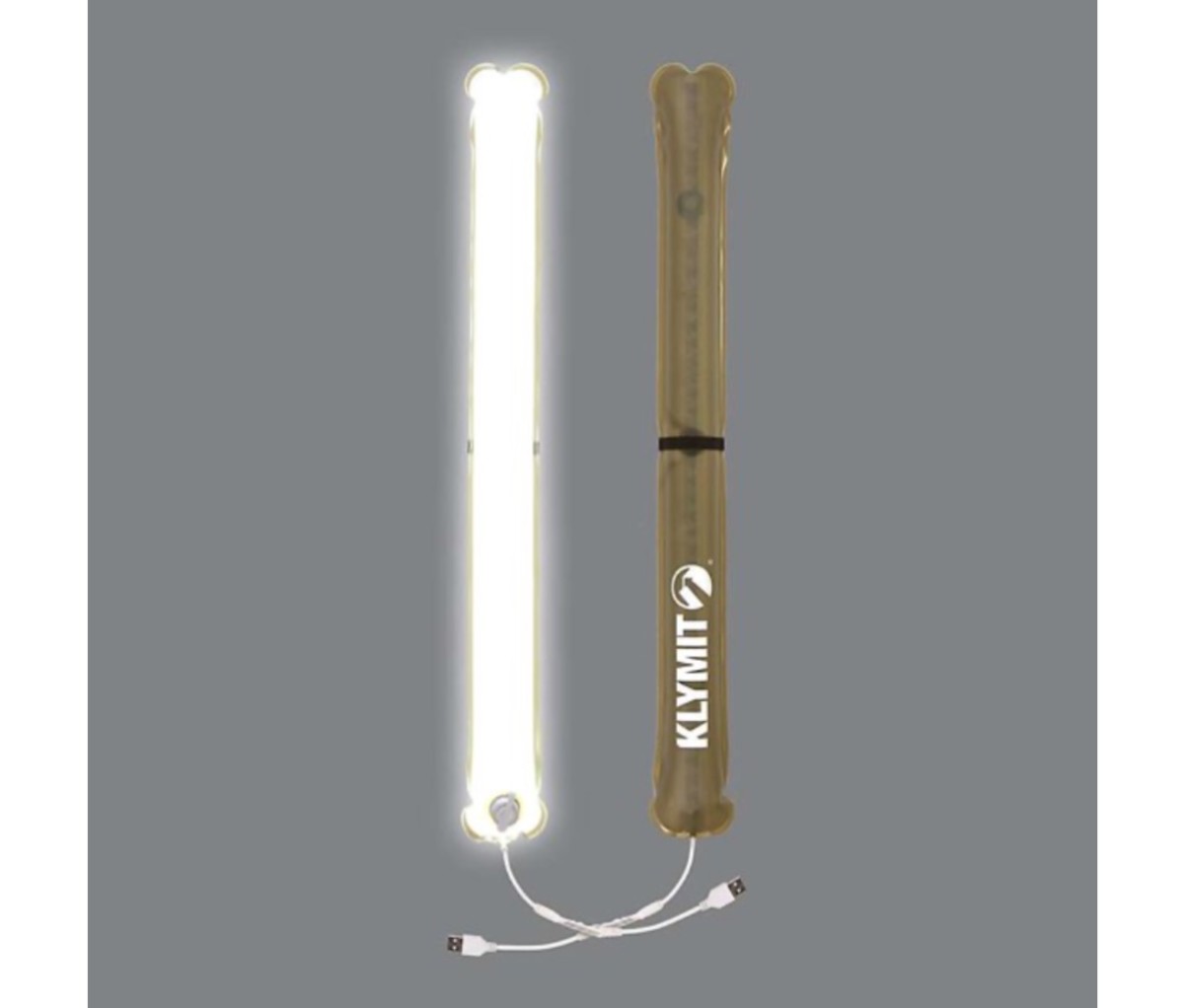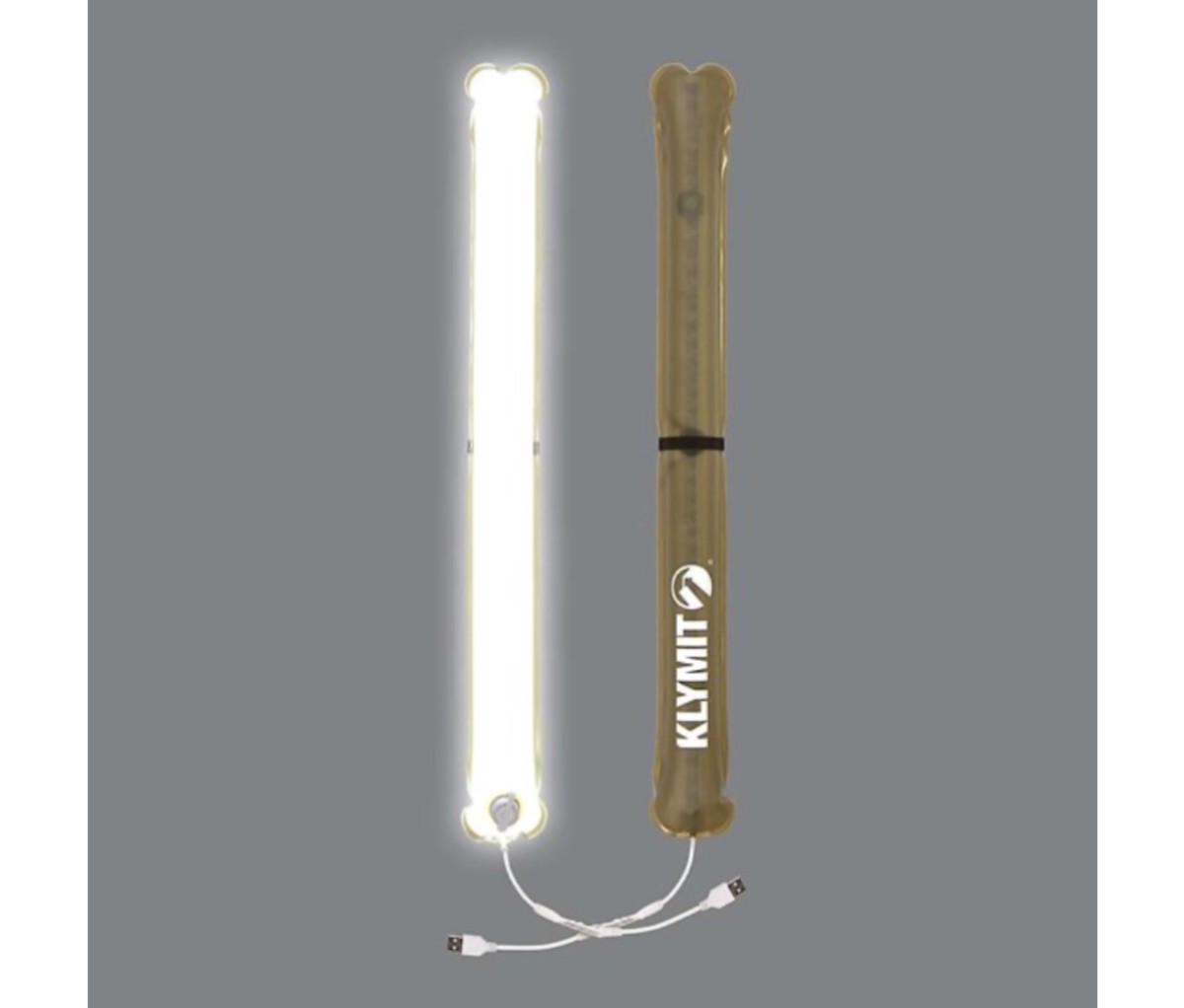 14. Kylmit Everglow Light Tube
Most LED lights that give off enough light to take into the outdoors are unfortunately either bulky or weigh too much to tote very far—not the Klymit Everglow. This unique tube light is inflatable, so they pack up small and are ultralight but put off some impressive lumens. The smallest version, at 18 inches unpacked, gives off 160 lumens, while the biggest, at 34 inches, throws off up to 270. All weigh under 4 ounces.
[From $20; klymit.com]
Get it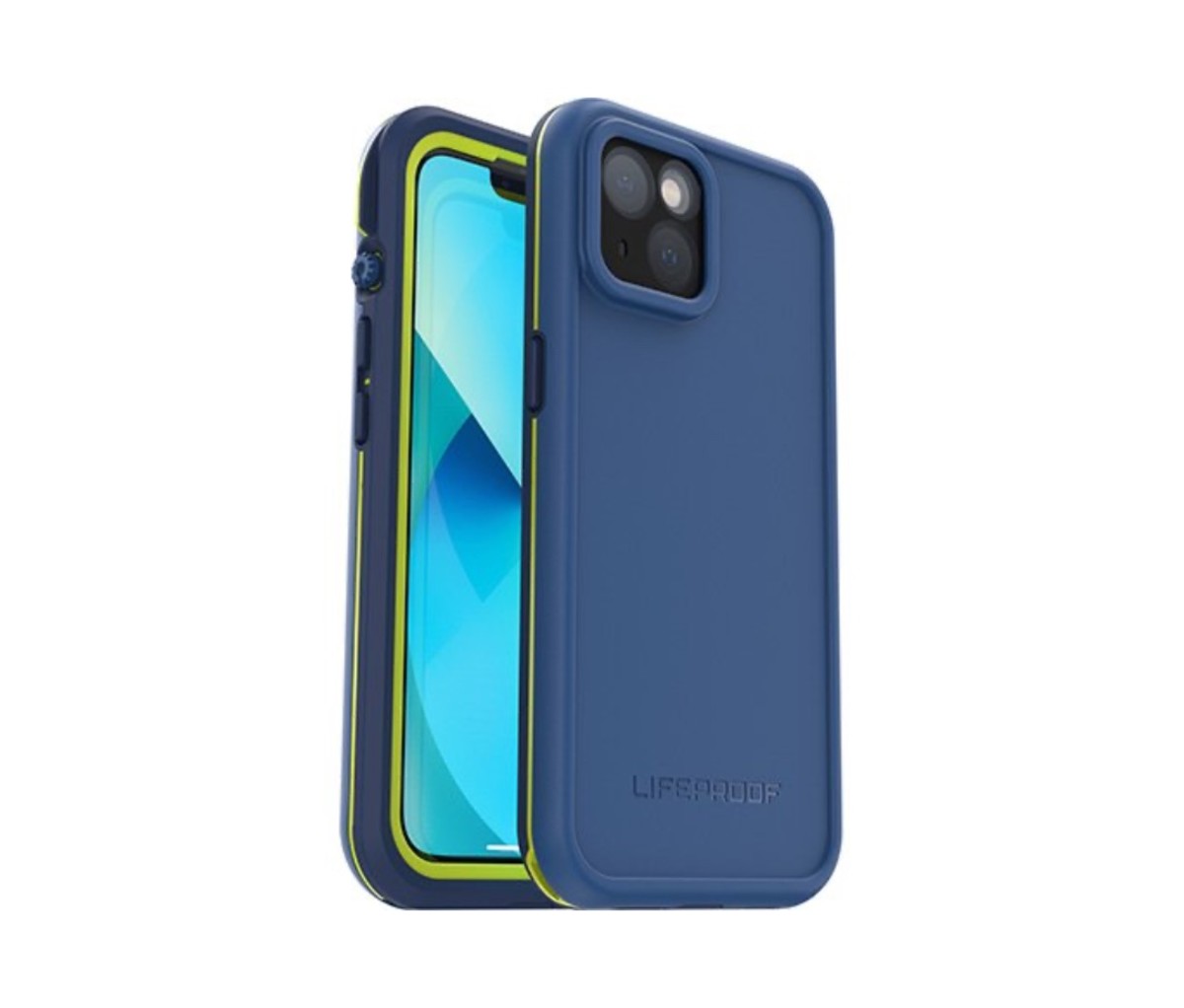 15. LifeProof Fre for MagSafe iPhone Case
Take advantage of the iPhone's MagSafe magnetic feature on the back of the phone while still protecting your digital investment with the new MagSafe-compatible Fre phone case. Still packed with all of the protection of the original—waterproof, snow proof, dirt proof, drop proof—the updated version also lets you use any number of MagSafe accessories. It's also made from 50-percent recycled plastic for a reduced environmental impact.
[$100; lifeproof.com]
Get it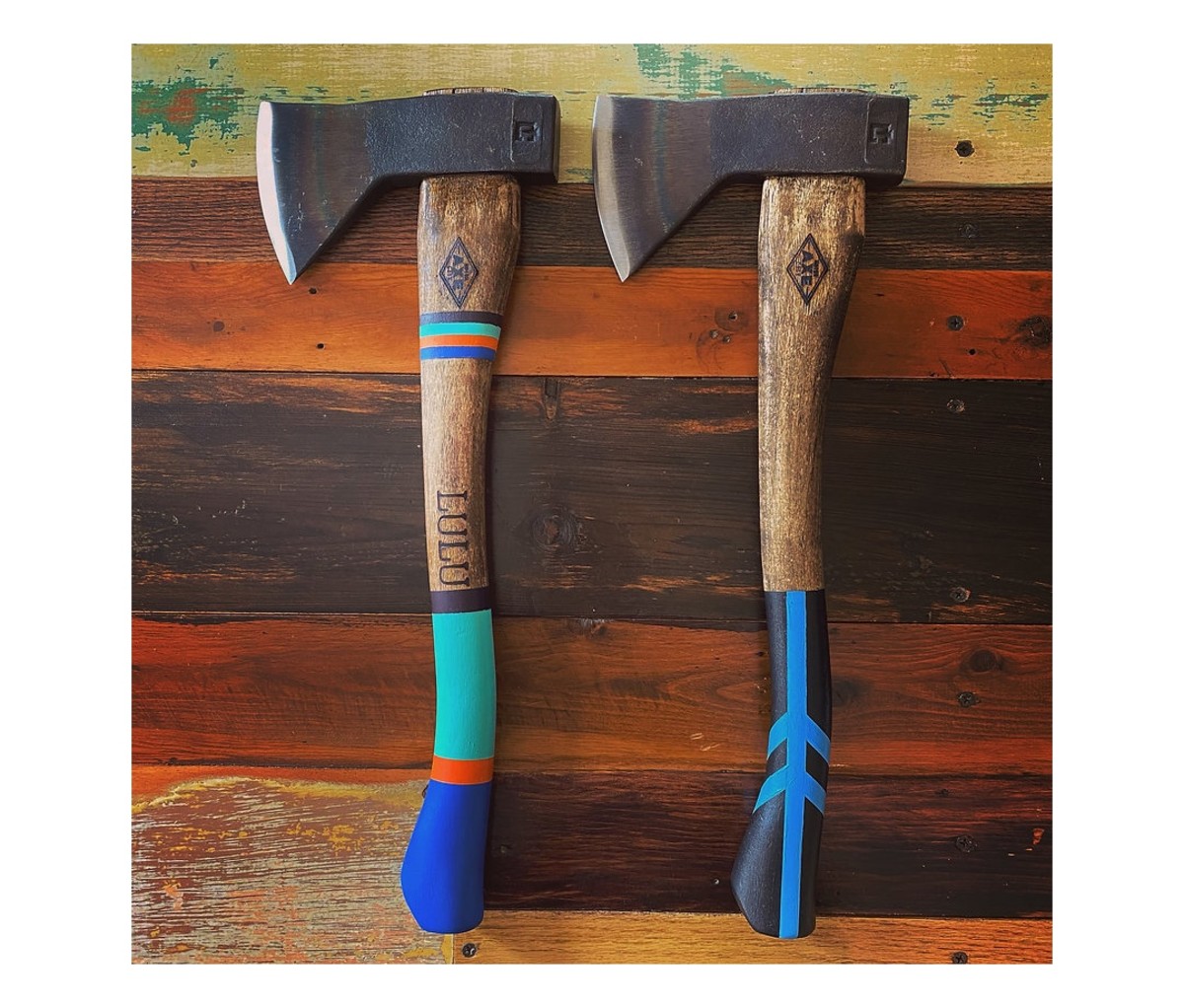 16. Motor City Axe Custom Camp Axe
Every guy could use another addition to their woodsman's collection, but instead of picking up some ho-hum hatchet at the hardware store, spring for a cool custom creation from Motor City Axe. Modeled after the classic Hudson Bay-style trapper's tool, this compact axe has a 2-pound, forged tool steel head attached to an 18-inch hickory handle. A variety of colors and patterns are available for customization, along with wood-burned names or initials.
Get it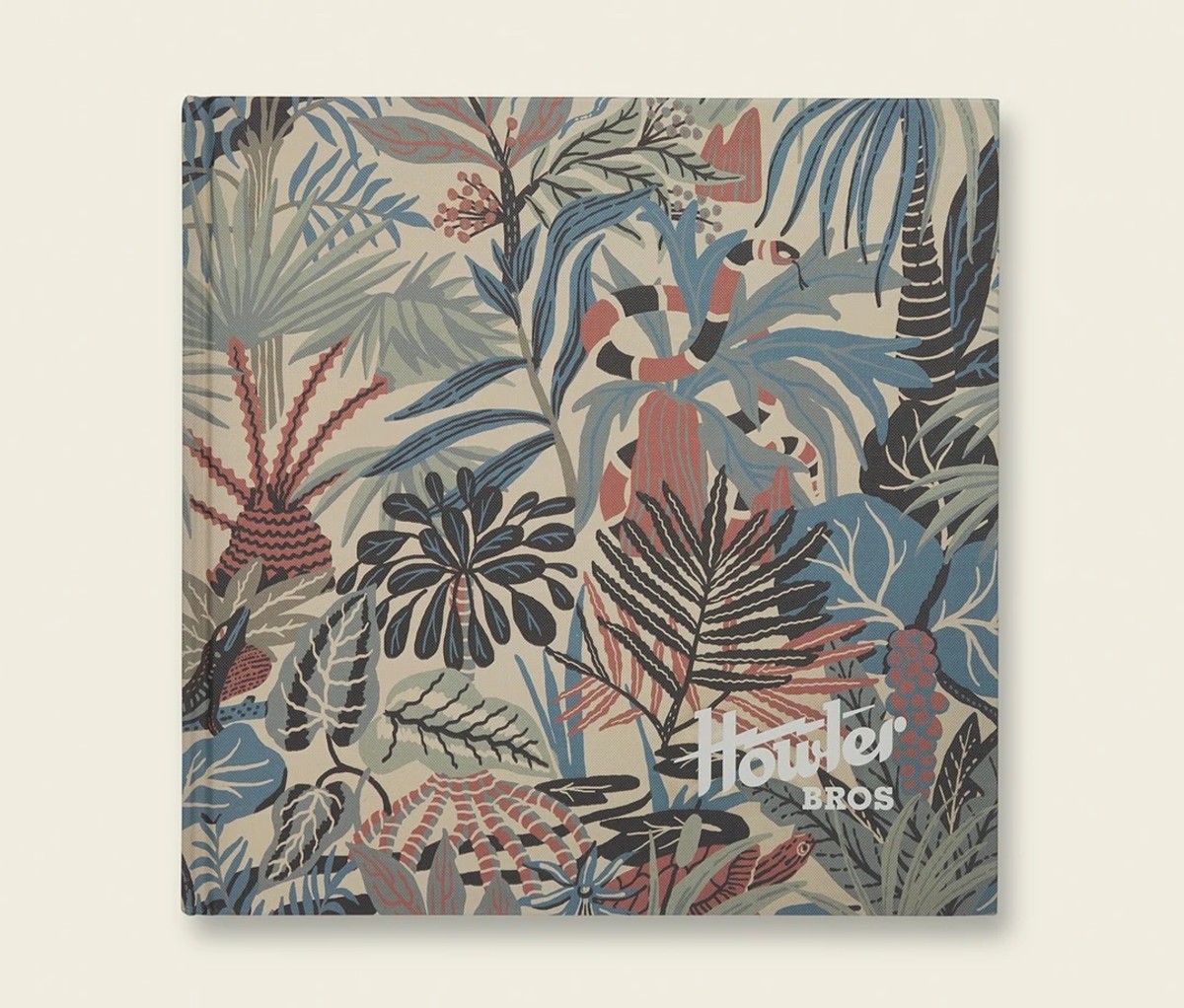 17. Howler Brothers A Decade of Howler Brothers Book
Fans of this funky and fantastic Austin, Texas-based outdoor outfitter will have a blast digging into this hefty (5.5 pound), cloth-bound tome that chronicles the last 10 years since the founding of this legendary brand. Filled with beautiful photos that highlight the Howler Brothers dedication to their main pursuits—surfing and fly-fishing—and peppered with past products that showcase their cool and colorful collabs, this coffee table book will delight those couch-bound during a cold winter.