Men's Journal aims to feature only the best products and services. We update when possible, but deals expire and prices can change. If you buy something via one of our links, we may earn a commission. Questions? Reach us at shop@mensjournal.com.Sponsored content
Every time we think the GoPro can't get any better, the company goes and drops a new Hero that blows the previous one out of the water. And it's happened again. The GoPro Hero7 Black takes action cameras to a whole new level, and right now you can get it for $50 off.
The Hero7 is the latest GoPro, released in late 2018. There are three models: the White ($200); the Silver ($300); and the Black, which retails for $400.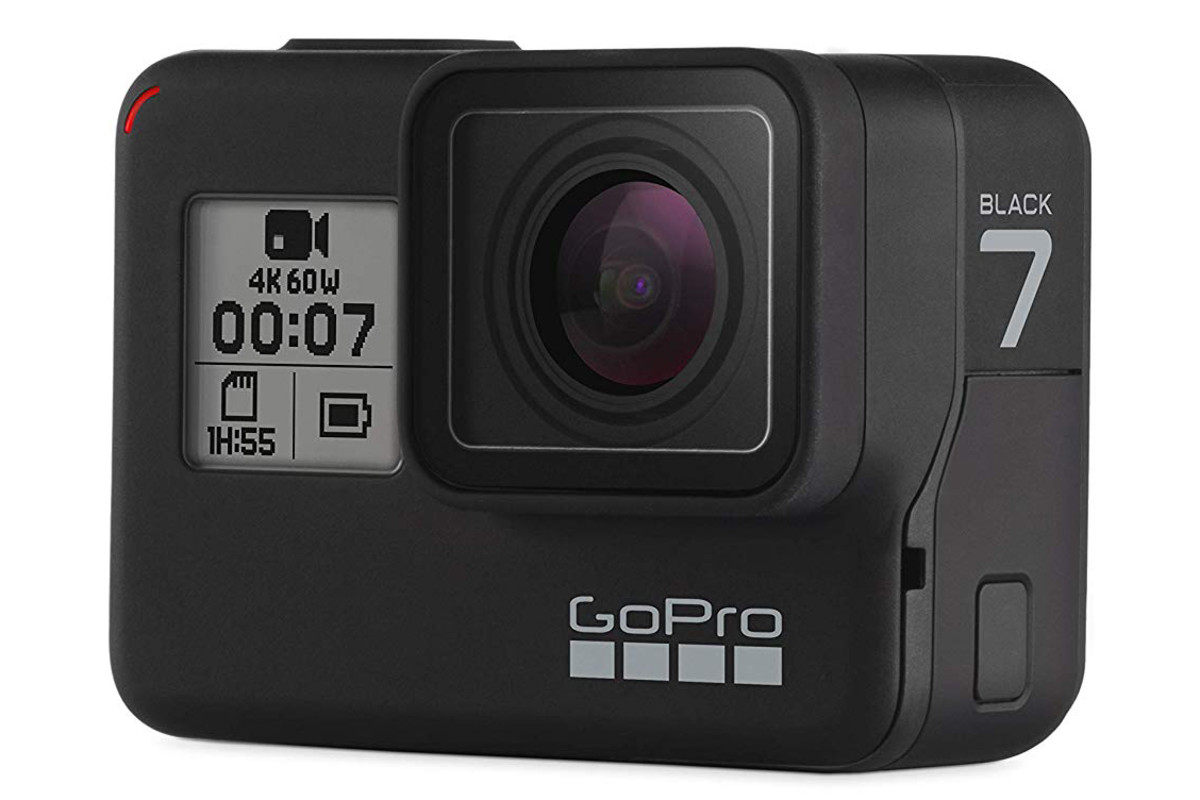 The Hero7 Black is the top-of-the-line GoPro. Packed with features and tools to make shooting simpler, faster, and more fun than ever before, the Hero7 Black is a must-have for vloggers—and anyone who shoots and shares engaging content to social media.
If you're an action-sports enthusiast, upgrade your old GoPro now. The Hero7 Black is amazing. And this week only, it can be yours for $50 off the regular price.
So, what makes the Hero7 Black so incredible?
HyperSmooth
The Hero7 Black dramatically increases video stability via a function GoPro calls HyperSmooth. Mountain bikers, road racers, runners—anyone who shoots video and is tired of shaky, jostling video needs to upgrade to the Black.
The silky smooth footage that was once only possible with a $700 setup (Hero6 Black plus a Karma Grip) is now available for only $400 in HERO7 Black.
Actually, make that $350—if you buy it this week.
SuperPhoto
SuperPhoto, an option in the Hero7 Black's camera settings, calculates the best white balance, ISO levels, sharpness, and color to create a spectacular HDR (high dynamic range) photo.
SuperPhoto enhances your photos by automatically choosing and applying one of four modes: High Dynamic Range, local tone mapping, multi-frame noise reduction or no processing. You can also set SuperPhoto to HDR-only, which takes three shots in rapid succession, the stitches them into a single image with optimized colors. This function is ideal for mind-blowing landscape shots, and is only available on the Hero7 Black.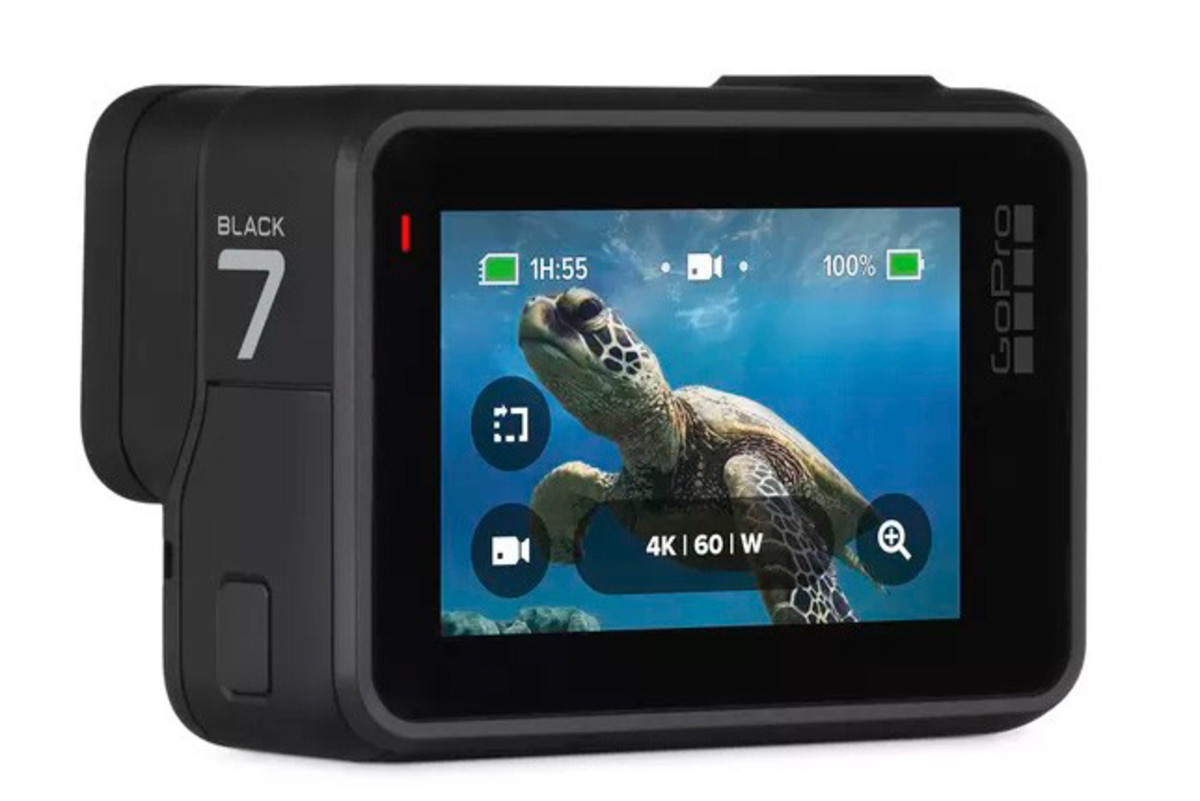 TimeWarp
Hyperlapse are those cool, sped-up videos that can live intensity to any action video. They're also useful for vloggers to speed through what would otherwise be rather mundane footage.
TimeWarp makes shooting hyperlapse a snap. Simply choose an interval rate and the Hero7 Black does the rest. There are five speed options: 2x means one minute of recording will create a 30-second time-lapse video. Options range all the way up to 30x, where five minutes of recording creates a 10-second video. Ski, bike, and kayak runs become frenetic, intense, and even more fun to watch. Long strolls though plazas, and tedious hikes to amazing locations, can be trimmed to just a few seconds of footage with TimeWarp.
Live Streaming
GoPro has made an concerted effort to make it as easy as possible to upload and share content on social media or other platforms. This feature lets you stream video straight to Facebook Live from your Hero7 Black.
Voice Control
Hands busy? Just say one of 16 commands, including "GoPro, take a photo" or "That was sick" to tag an epic video.
Removable, Rechargeable Battery
No more praying you have enough battery life to finish a shoot. No more interminable delays, waiting for the GoPro to charge in the middle of an epic day. A removable, rechargeable battery in the Hero7 Black lets you carry spare batteries and swap them out as needed.
GoPro
GPS Performance Stickers
Track your speed, distance, and elevation, then prove it by adding stickers to videos in the GoPro app.
Portrait Mode
With Hero7, there's no need to re-orient horizontal footage manually for social media sharing. You can also share directly to your Instagram story from the GoPro app. (Note: This function is available on all the new Hero7s.)
Photo Timer
The Hero7 line now comes with a built-in photo timer (3-second or 10-second).
Conclusion
The professional-grade GoPro Hero7 Black is the most advanced GoPro ever made. If you've ever relied on (or dreamt of) a stabilizer to help you capture non-shaky action footage, HyperSmooth is a game-changer. You also get a wide range of video and still-photo capabilities. Hero7 Black is great for travel and long photo shoots, pro-level photography and videography, and for diehard GoPro fans on the hunt for the latest and greatest tech.
And this week only, it can be yours for just $350—that's $50 off. You likely won't see a better price than this until the holiday season (if then).
Get It: See the GoPro Hero7 Black in action and get yours today.
For access to exclusive gear videos, celebrity interviews, and more, subscribe on YouTube!