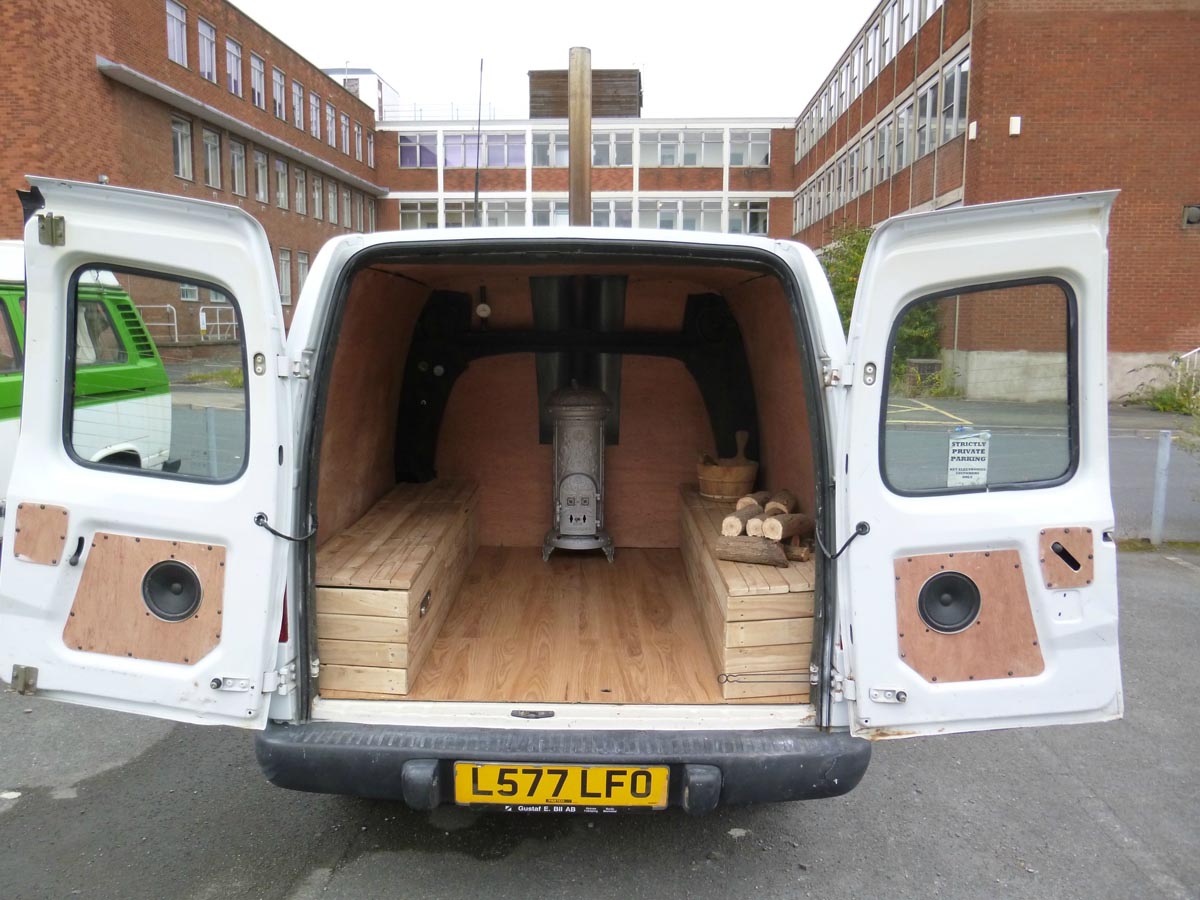 Adventure vans aren't usually associated with luxury (or, you know, showers), but one man proved that where there's a will, there's a way. Introducing the SaunaVan, a working mobile sauna complete with a 1920s Swedish Husqvarna wood-burning stove and outdoor shower.
Reddit user JoeCMorgan posted photos of the converted van, which he finished as a school project when he was just 17 years old, to the site earlier today, saying, "None of my teachers through I'd actually manage to do it."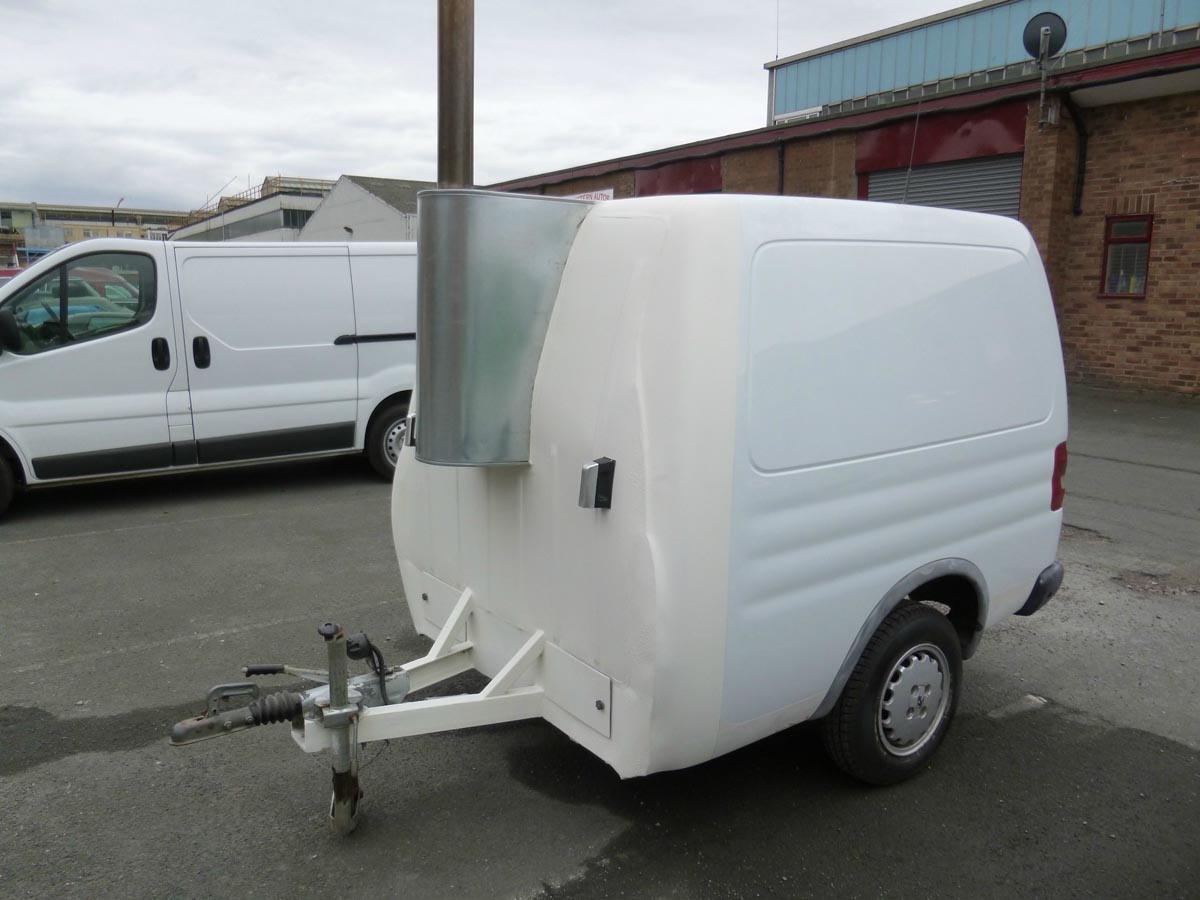 The hull of the sauna is an old Vauxhall Combo, the front end replaced by a tow bar so it could be used as a trailer. After gutting the van, JoeCMorgan installed the wood-burning stove, chimney, insulation, laminate flooring, LED lighting, pine benches and speakers. Seats even include small compartments to store logs for the stove and CDs for the music player.
During the first run, he heated the van to just over 90 degrees. A water pump and shower-head system allows sauna guests to rinse off after their steam.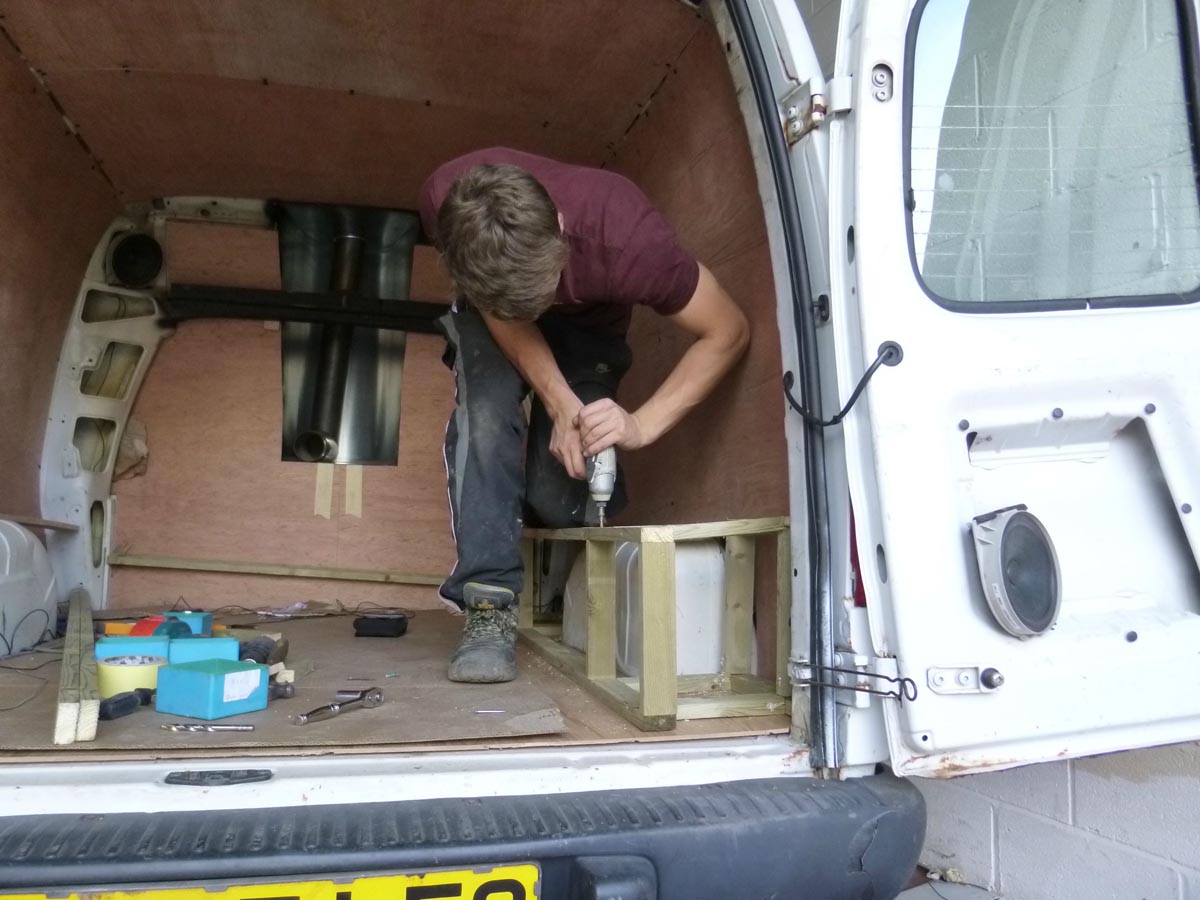 So who actually uses it? JoeCMorgan says that while he's still at school, his stepdad has been making use of the sauna. That, and it was rented out by a bachelorette party.
More from GrindTV
The best places to see fall colors in the U.S.
The Web's best slams, wipeouts, kooks and Jerrys
Is this the most creative skate video ever?
For access to exclusive gear videos, celebrity interviews, and more, subscribe on YouTube!