Branded Content
Hanwag Celebrates 100 Years With Limited-Edition Heritage Boot Collection
This article was produced in partnership with Hanwag
Premium European bootmaker Hanwag is about to release a limited-edition namesake collection—a hat tip to the company's founder, Hans Wagner, a third-generation cobbler who created the company in 1921 in the humble village of Vierkirchen, Bavaria.
"For me, tradition helps maintain important values in a fast-changing world," Wagner said decades ago—and it remains true today. "My handcrafted approach is grounded in tradition."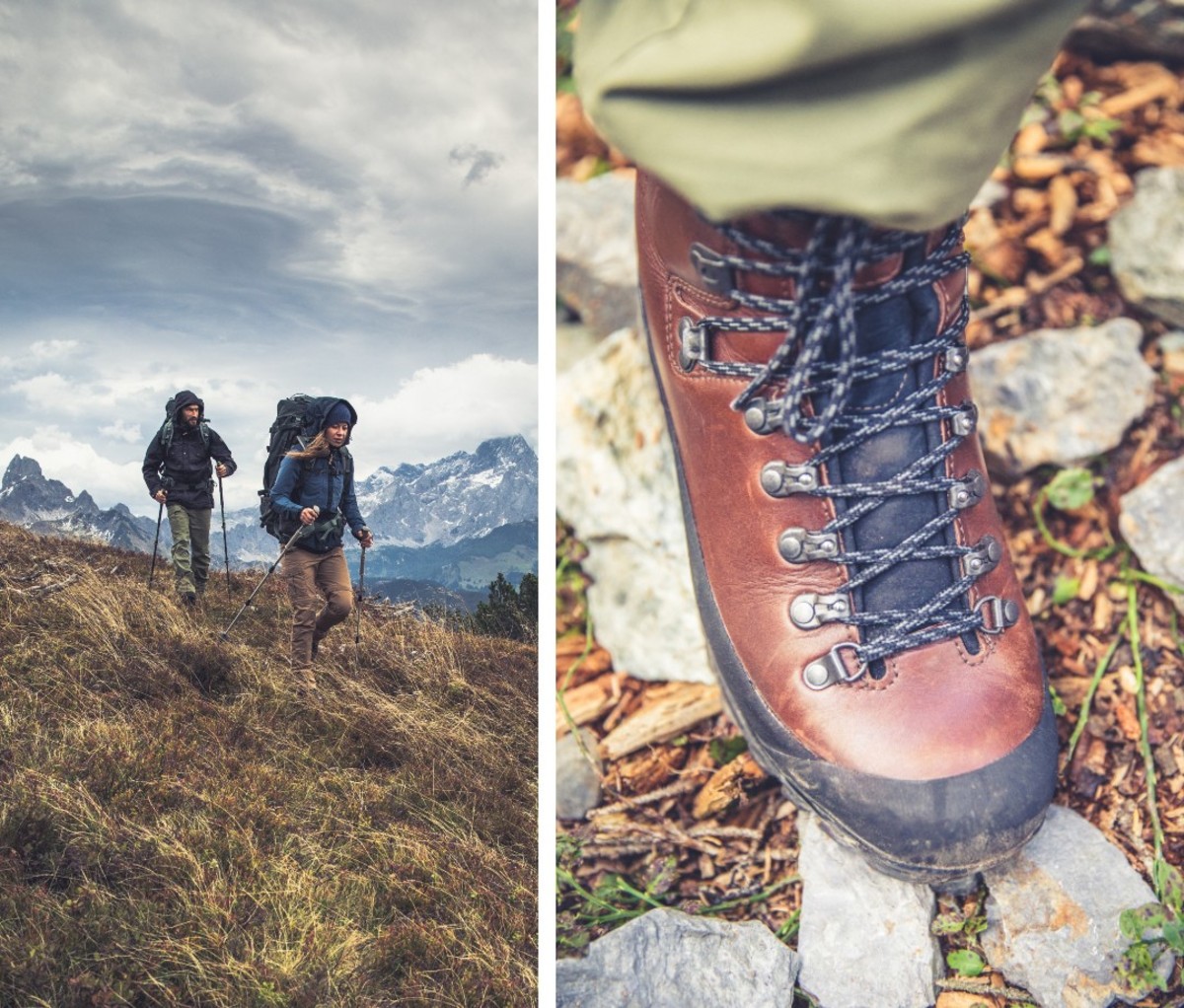 Hanwag continues Wagner's philosophy from its original factory location in Vierkirchen—with additional family-owned factories in Hungary and Croatia. The 1,242-year-old village sits in a valley surrounded by six rugged, snowcapped peaks: Chiemgau Alps to the east, Brandenberg Alps to the south, and Ammergau Alps to the west. The town, occupied largely by farmers, contains churches, castles, and a natural swimming pool.
Finding a need for rugged, comfortable boots designed to withstand years of use on rough streets and steep mountains, Wagner built a brand dedicated to craftsmanship, repairability, and quality materials made to last a lifetime.
Creating the Hanwag Hans Wagner Heritage Collection
The collection will comprise five new boots: Alaska 100, Lady Alaska 100, Wagner 100, Lady Wagner 100, and Hans 100. Each robust leather boot is crafted with old-fashioned, double-stitched soles and has an embossed logo celebrating 100 years of outdoor footwear.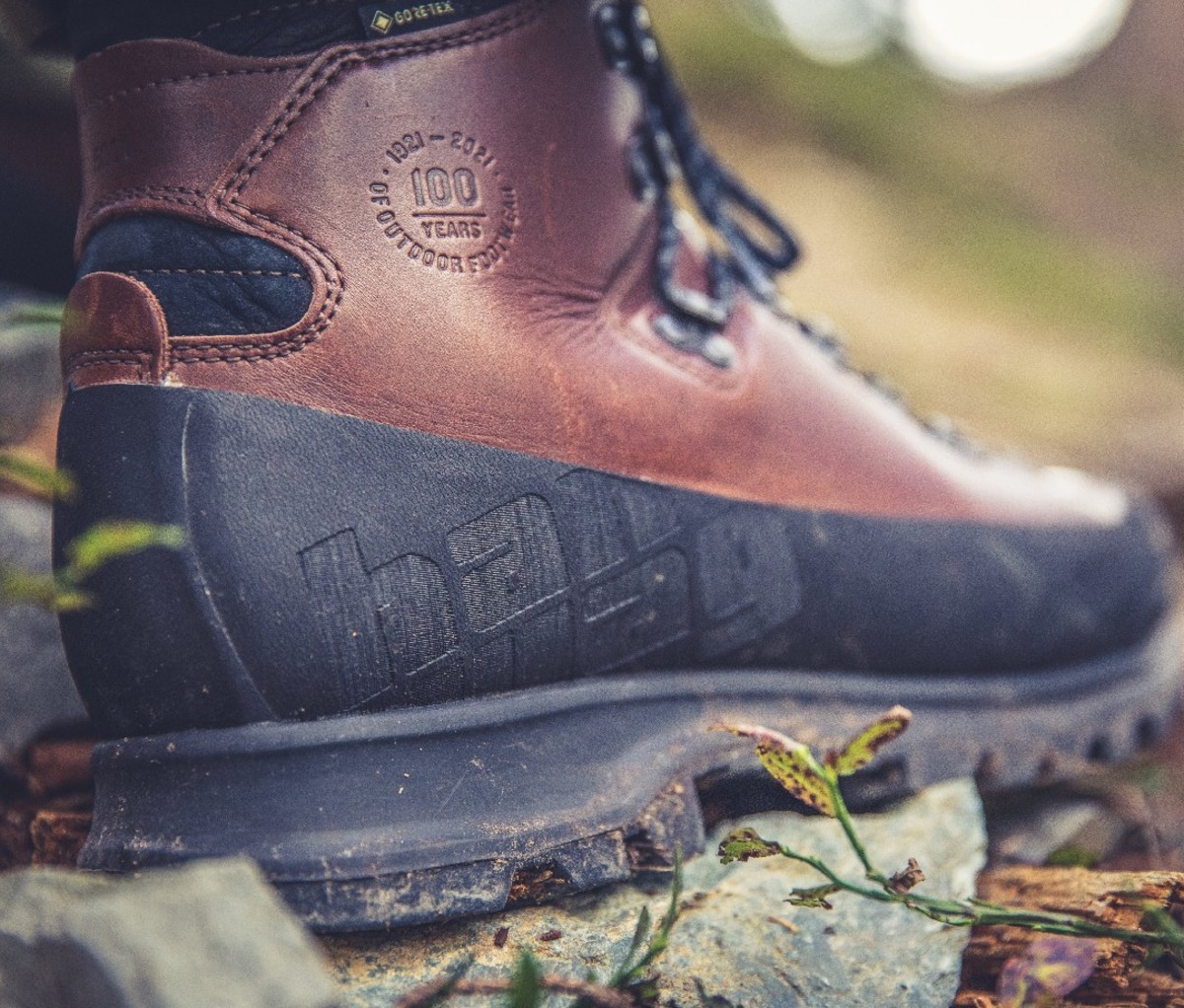 Alaska 100 GTX
The Alaska 100 ($450) is made with eco-friendly leather that's responsibly sourced from Heinen Tannery, which has been operating in the small German town of Wegberg since 1891. The Tannery produces leather using only the highest quality materials for the world's top outdoor brands, as well as military and search and rescue teams.
Its DWR-free waterproof leather is made entirely hydrophobic by using natural lipids that permeate the hide. The men's Alaska 100 has 2.8mm leather, where the women's uses a thinner 2.4mm. What's more, the boot has a high black rand that wraps around the entirety of the midfoot. This classic trekker is made with nubuck leather with reduced seams, thick metal lace hooks, a TPU-reinforced midsole, and a Gore-Tex lining to seal out moisture.
There's also a small wooden block that provides stability at the back of the shoe and forefoot to help the footwear maintain its shape. Additional features include a black Vibram Vi-Lite cushioning sole, plus chrome-free, tanned leather footbeds and inner linings.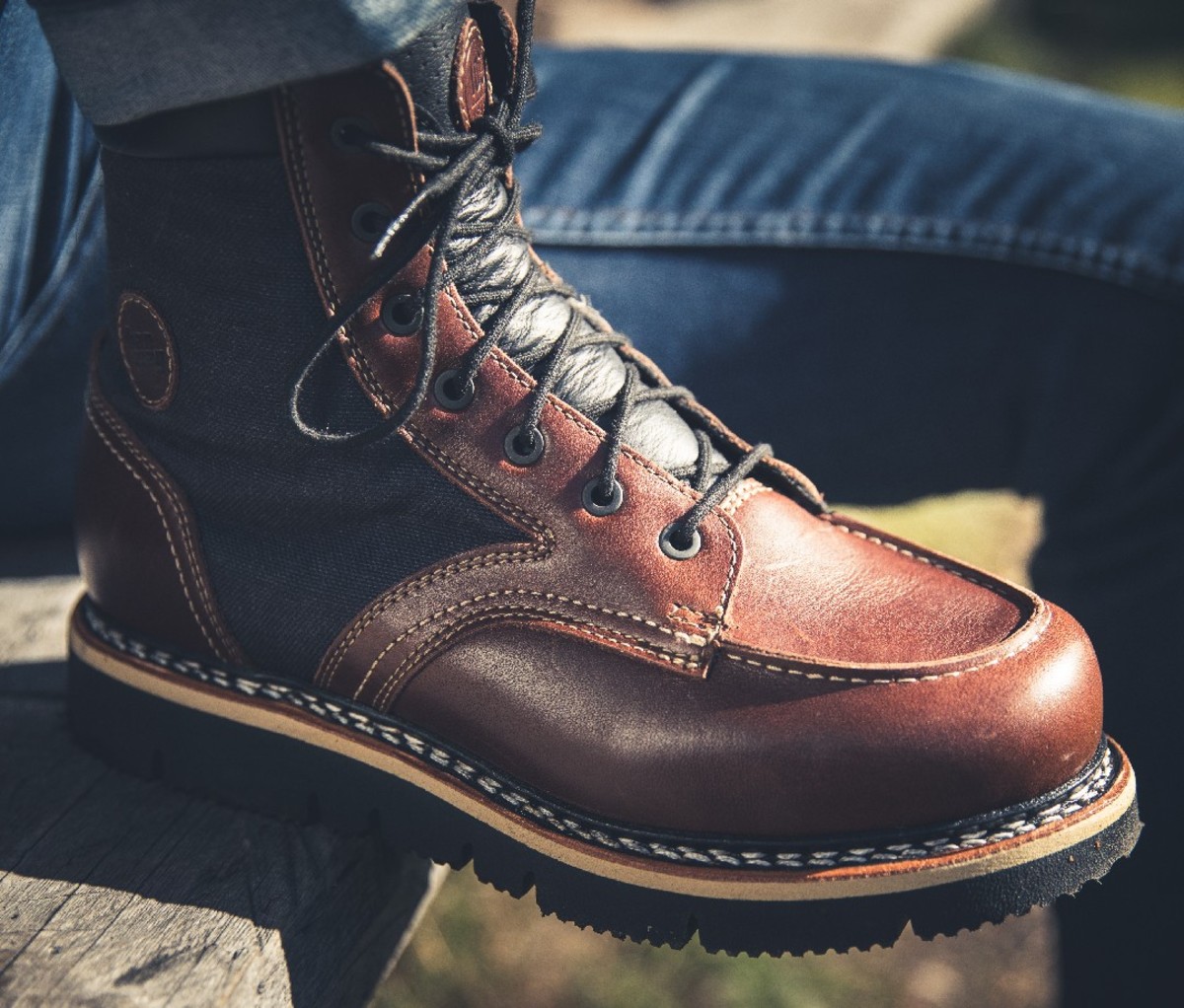 Hans 100
The signature black and brown, special-edition, mid-cut Hans 100 ($460) boots pay homage to traditional mountain boots, reinterpreted with a modern aesthetic. The boots feature cobbler-friendly double stitching that's visible from the outside, making the soles easy to replace. The two strong seams connect the soles via a reinforced leather strip. This time-tested design ensures the boot will hold up to hard, consistent use. When the shoes are in need of repair, they'll be good as new, but with a perfectly broken-in look.
Available only in the men's version, the Hans 100 combines Tarracare grain leather with robust cotton-like fabric. Tarracare traceable rawhides come from Germany and are made with low water and chemical use, are ecologically tanned, and made in a factory powered by renewable energy. This leather has an antiquated wax-finished look and is highly breathable.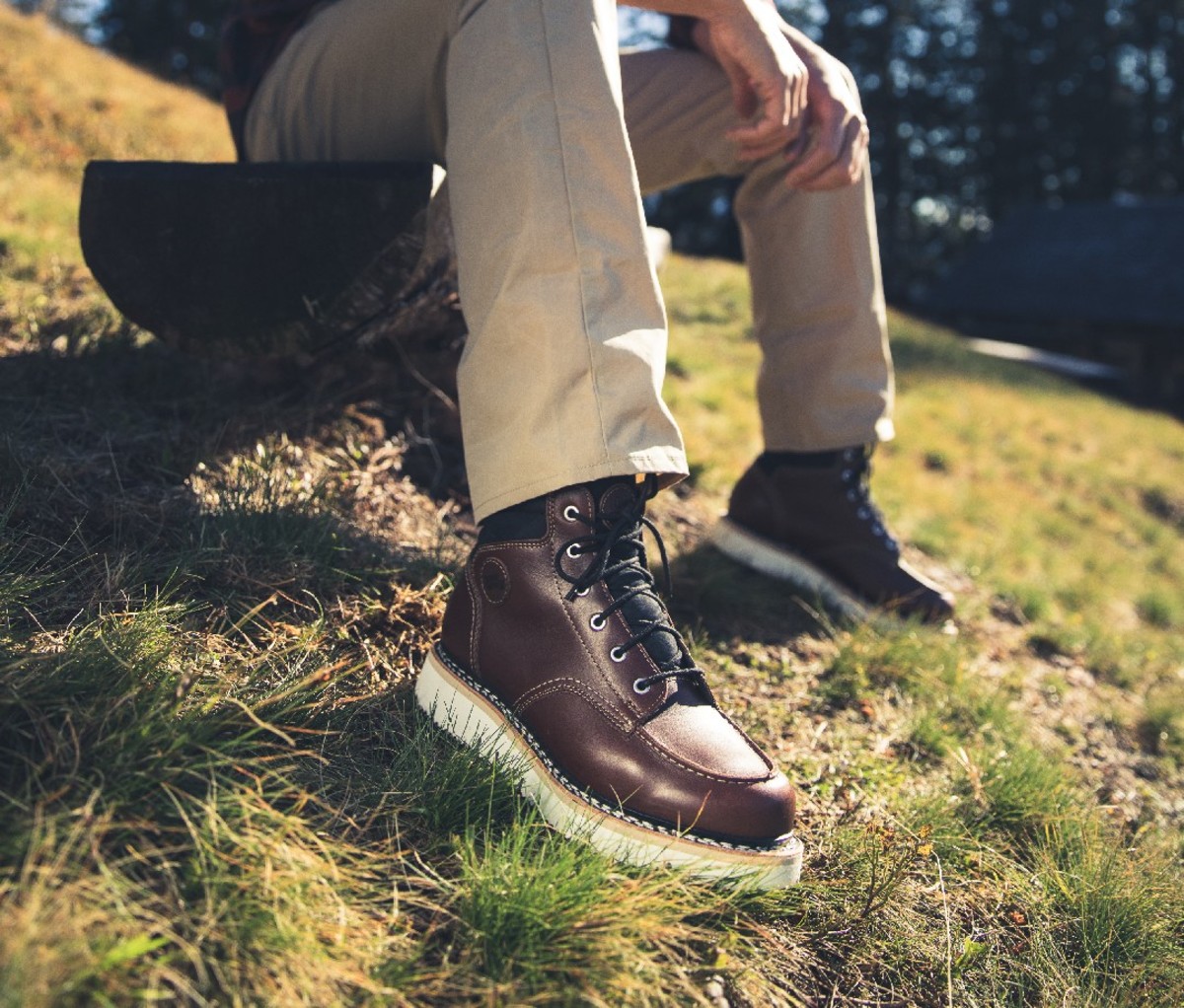 Wagner 100
The Wagner 100 ($450) is made with 100 percent waxed nubuck grain leather. It's lined with chrome-free tanned leather and has a soft nubuck cuff with thick, white Vi-Lite Vibram soles. The stylish mid-cut boots are available in both men's and women's styles. It, too, has double stitching if and when the time comes to replace the soles.
As Wagner said many decades ago, "The technical achievements, increasing knowledge, progress, I've always been open-minded to those things. Yet, at the same time, I hope people don't overlook something. There are few things that should remain as they are."
Today, Hanwag continues Wagner's vision and ethos, bringing traditional designs with modern materials, colors, and boots hand-made by people who are passionate about making the best footwear possible. All boots ship in special packaging that includes a shoe care set.
Only 200 pairs of each model are available, so get 'em while you can. Shop the collection here.
Get it
For access to exclusive gear videos, celebrity interviews, and more, subscribe on YouTube!