What It Is: Interior decorators have long been for people with money to blow. It's not unheard of for a consultation to cost tens of thousands of dollars, leaving you with a final bill that's worth more than the furniture in the room. There are other options — including scouting furniture stores and seeking out experts in showrooms — but they're time consuming and limit you to brands you already know. Enter Havenly, the quick, Web-based, and, best of all, cheap, solution to home design.
RELATED: How to Transform Your Boring Living Room
For $200 a room, you get a one-on-one online correspondence with an interior decorator who takes a look at your space (you upload images, notes, and dimensions), comes up with some themes and looks, and then, with your feedback, provides a 360-degree render, complete with new furniture and accessories. Accept the design — or individual pieces within it — and you can purchase the items through the site at retail price (they'll take care of the ordering and shipment services).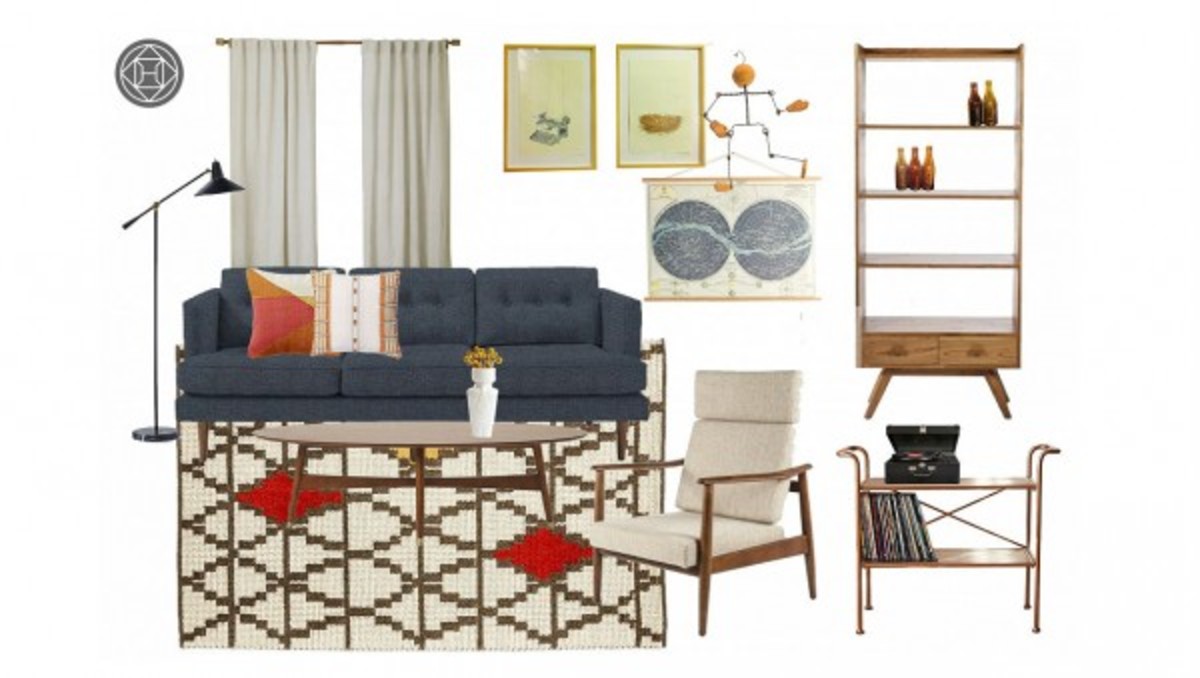 Round One: Designers first come up with a number of items and put them in a photoshop array (as they did for us here) to help get a sense of your taste and see what you need.
Why We Like It: The biggest advantage of Havenly over, say, a trip to IKEA is that it introduces you to new brands. Havenly offers a list of 350 partners — including West Elm, France and Son, and, yes, IKEA — so the suggestions for your room reflect a cornucopia of your taste. Furthermore, the render of your room lets you see the furniture actually in your pad (roughly; this is a CAD drawing, not a hologram), allowing you to get a much better sense of what works and what doesn't than simply trying to picture it in your mind's eye.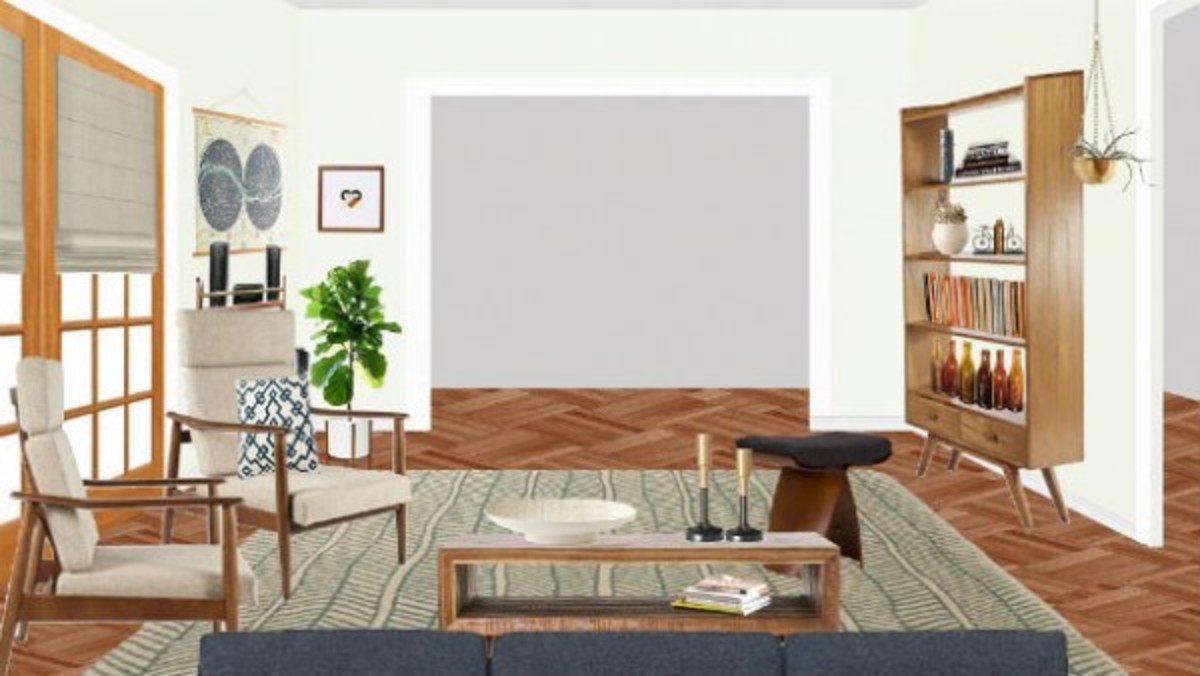 The Render: After a back-and-forth over individual products, the designer mocked up our furniture in a room that matches the dimensions of the actual space. We loved the chairs, coffee table, stool, stereo shelf (back left corner), and bookshelf, but found a brighter rug (that was also on sale) and skipped the art suggestions (we had enough options of our own). 
Nitpick: You have to be diligent about sales items. With a little googling, we found that two of the big-ticket items we purchased recently went on sale, but the price wasn't reflected on Havenly. (We ended up buying them directly from the source, but Havenly reps let us know that if we just reached out to our designer, they would have fixed the price.) Also, buyer beware: Not everything is to scale in those renders. When we bought a corner lamp, it turned out to take up half the room, and a vase that appeared large in the render was actually palm-sized. Both were cool enough that we decided to keep them.
[$199 per room with consultation and full render; $79 for just furniture suggestions; $50 credit for all furniture ordered through Havenly; havenly.com]
For access to exclusive gear videos, celebrity interviews, and more, subscribe on YouTube!