If there's a golfer on your gift list this holiday season, there's probably no easier person to shop for. Players are always in need of stuff—whether it's a sharp new polo, an unembarrassing hat to fend off summer's blazing sun (or a snowbird winter day), or a replacement box or two of quality golf balls. You see, the best gifts for golfers don't have to be out of the box. In this case, practical gifts are the way to go.
Golfers love receiving cool new gear, and now's the time to order it with the global supply chain still in total flux. So whether the duffer in your life is a scratch player or doesn't even bother to keep score, here's your greatest kit list. There's definitely something here they'll want to wear or wheel on the green.
These Holiday Gifts for Golfers Are a Hole-in-One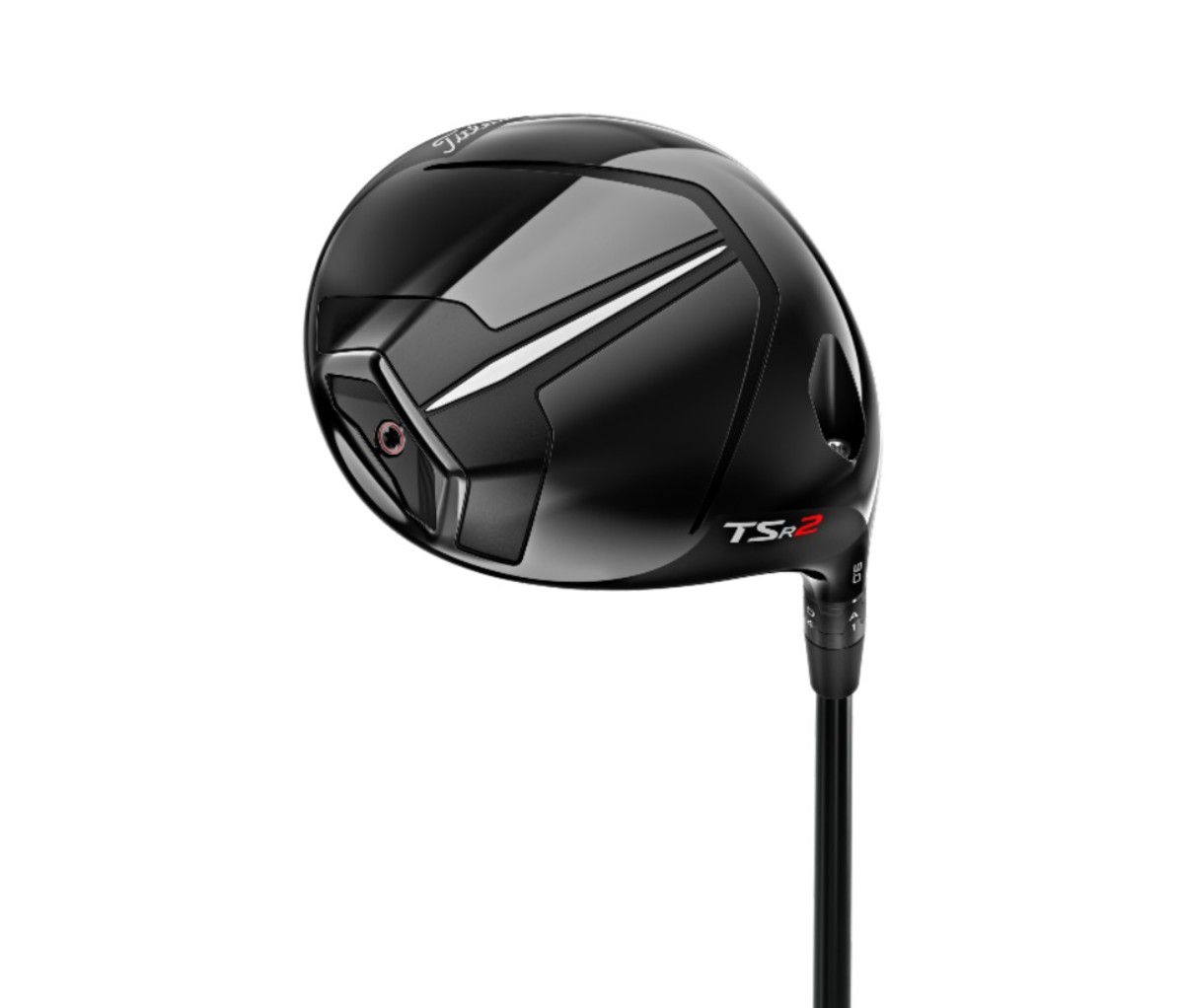 1. Titleist TSR 2 Driver
Sure, it looks like a driver you'd find in the trunk of the Batmobile, but the new Titleist TSR 2 is designed to rescue players who miss the sweet spot from time to time. The designers baked in extra help with variable thickness across the entirety of the aerospace-grade titanic face to ramp up ball speeds across the impact area. The weight is positioned low and forward for even more speed, as well as high launch and low spin, so your golfer should have no problem out-driving the other jokers in the group.
[$599; titleist.com]
Get it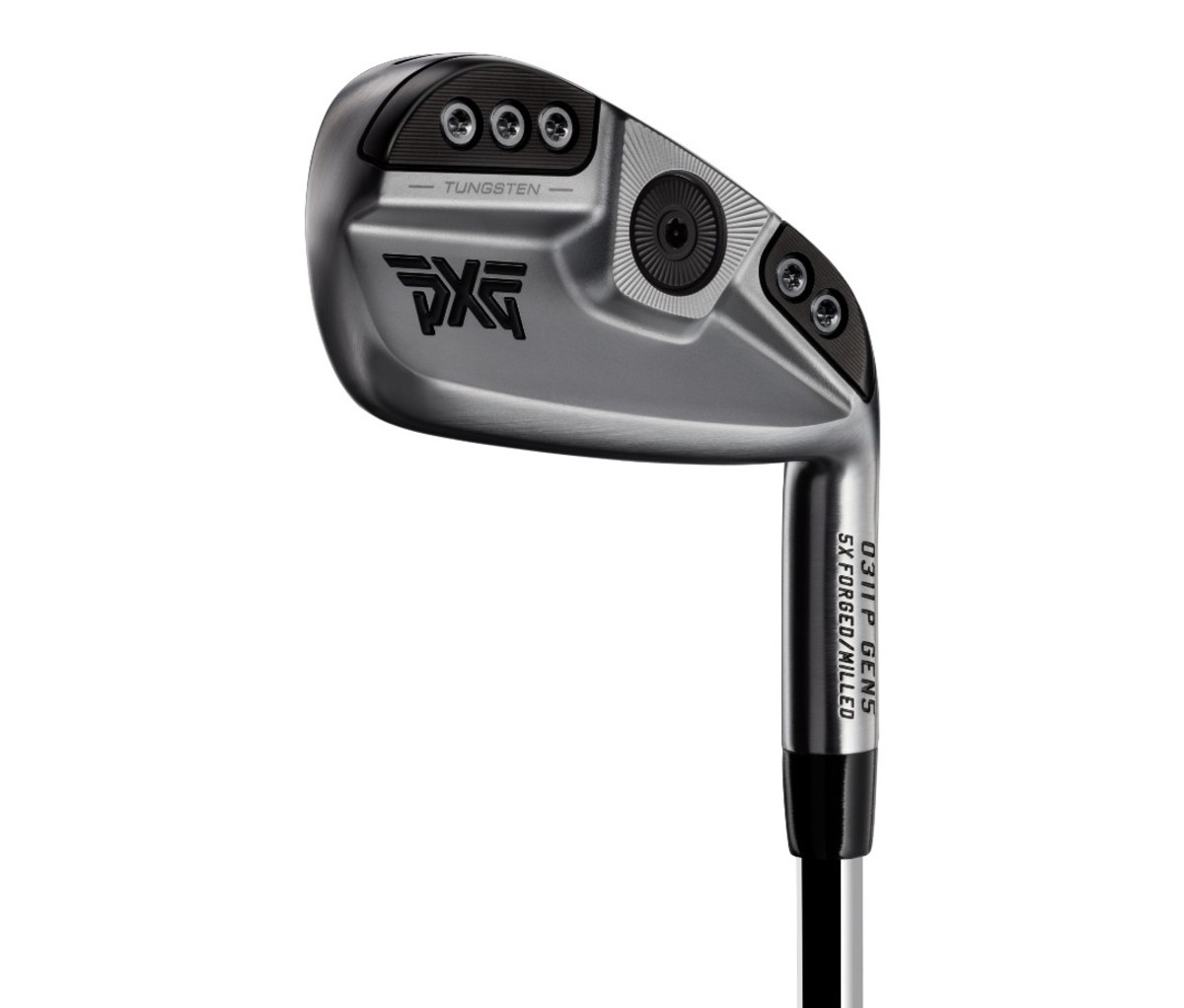 2. PXG Gen 5 Irons
Hitting greens in regulation is one of the keys to lower scores in golf. To keep players' approach shots online, PXG loaded the forged heads of their Gen 5 irons with a lighter, faster XCOR2 material. The designers then took the weight savings and redistributed the mass to the outside of the club for more MOI forgiveness, so mishits don't fall that far from the target, and well-struck shots end up in birdie range. Honestly, these are the best irons we have ever played. Full stop.
[$249; pxg.com]
Get it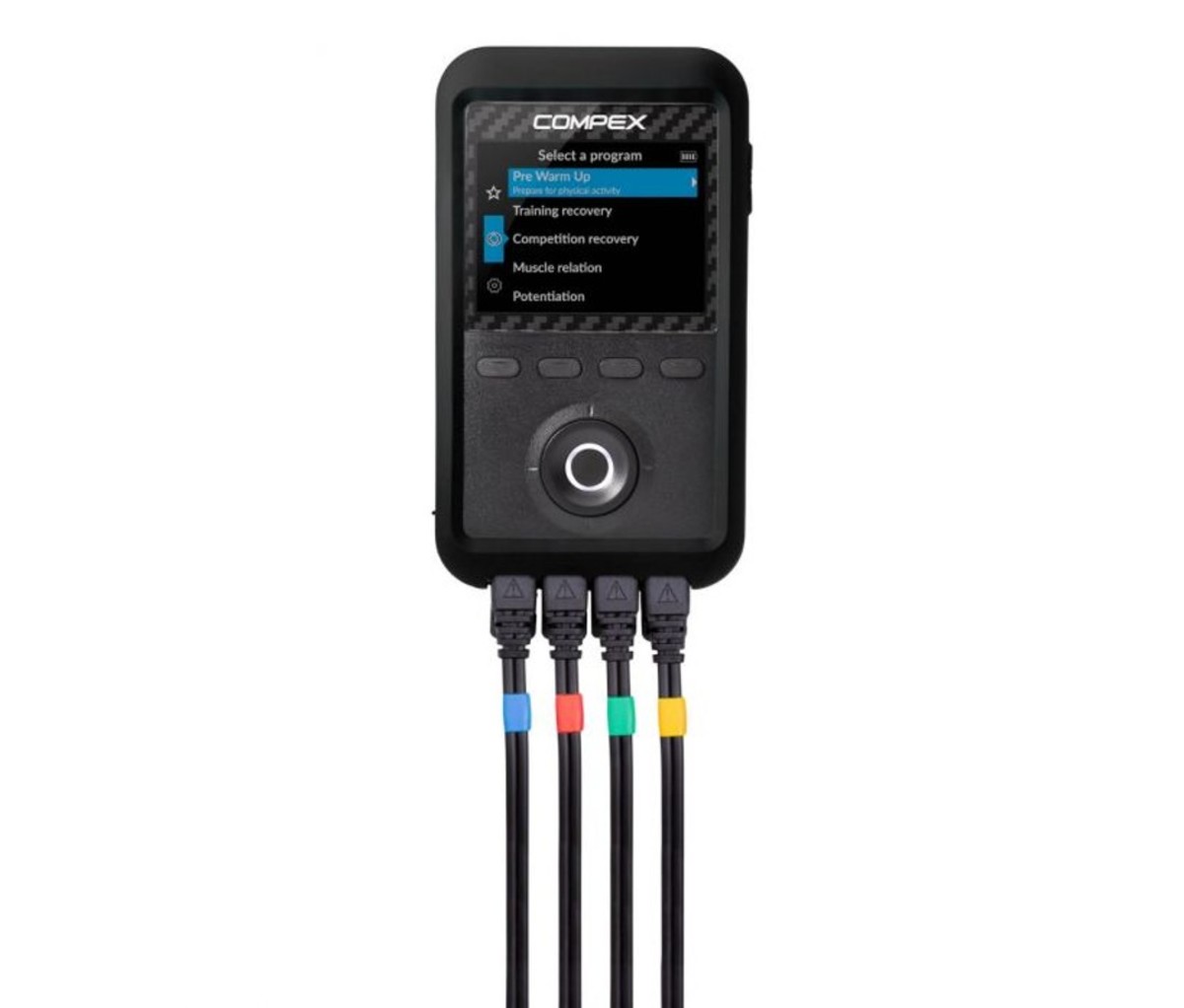 3. Compex Sport Elite 3.0 Muscle Stimulator
Golf is sometimes mocked as a minimally athletic endeavor. But between a range session and a walked round, a player makes more than 100 full swings and hoofs more than five miles of fairways with a 25-lb bag on their back. Muscles can get tired and sore. For relief, the Compex Sport Elite 3.0 Muscle Stimulator uses both Electronic Muscle Stimulator and Transcutaneous Electrical Nerve Stimulation technologies to both reduce recovery times and alleviate pain.
[$250; compex.com]
Get it
4. Linksoul 5-Pocket Stretch Cord Pant
Some corduroys are too thick and heavy on the green, others are too thin and light—but these five-pocket cords from Linksoul are just right. The weight is ideal for cooler temperatures on the course and off, and a small amount of lycra woven into the fabric offers the perfect amount of stretch to accommodate swings.
[$130; linksoul.com]
Get it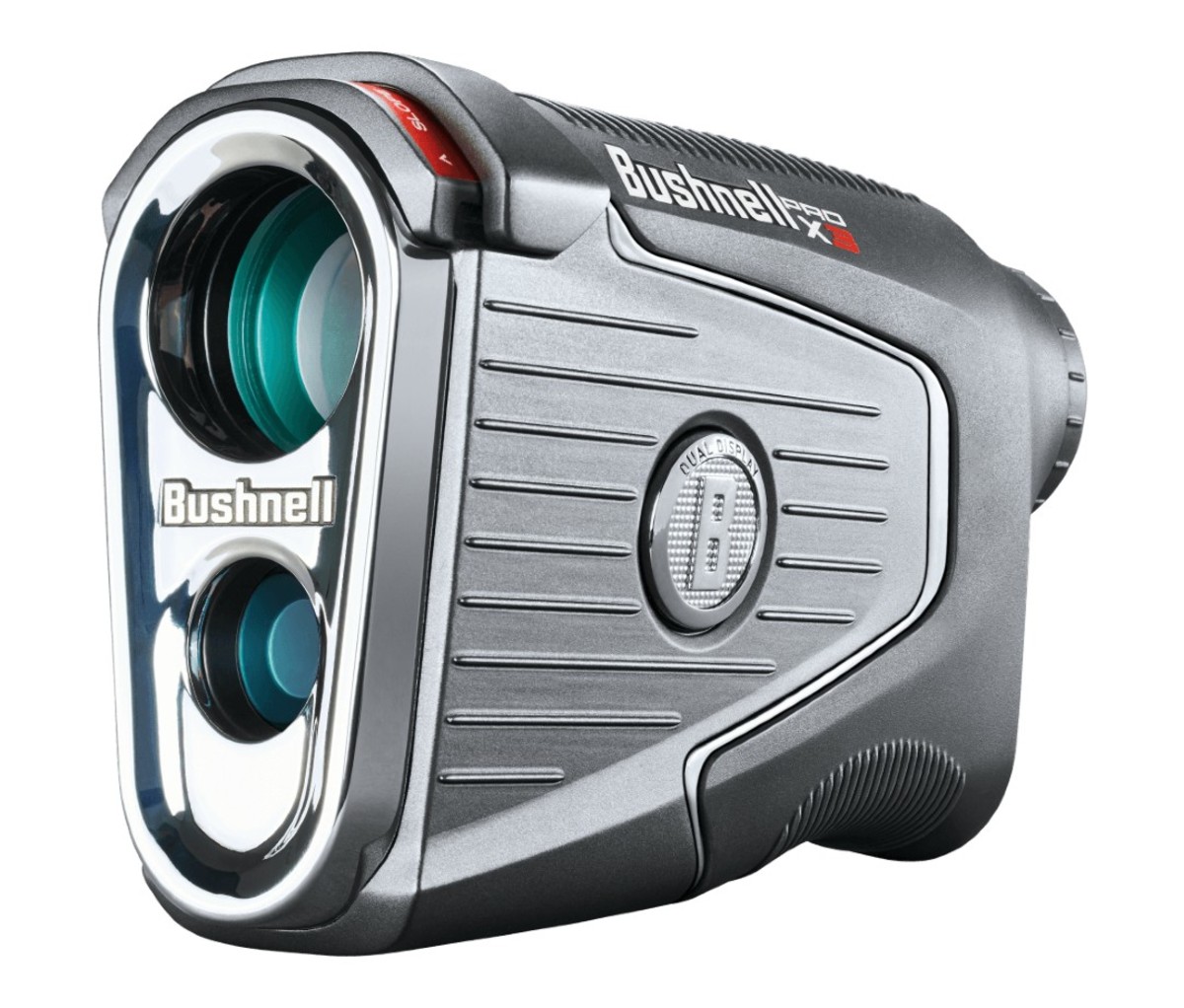 5. Bushnell Pro X3 Range Finder
Beyond clubs and balls, one of the most important tools on the course is a laser range finder and the Bushnell Pro X3 is the gold standard. With point and click simplicity, the Pro X3 vibrates when it locks on to a pin and shows the actual distance, as well as one adjusted for elevation change. Of course that feature is illegal in tournament competition, so players can disable it with the slide of a locking switch. Accurate to a single yard, even at distances greater than 600 yards, the Pro X3 is fully waterproof and users can also toggle between red and black readouts in the finder. When it's time to hit the shot, players can use the BITE magnet to stick it to their cart. Unlike many imitators, it won't fall off before you get to the next tee.
[$599; bushnellgolf.com]
Get it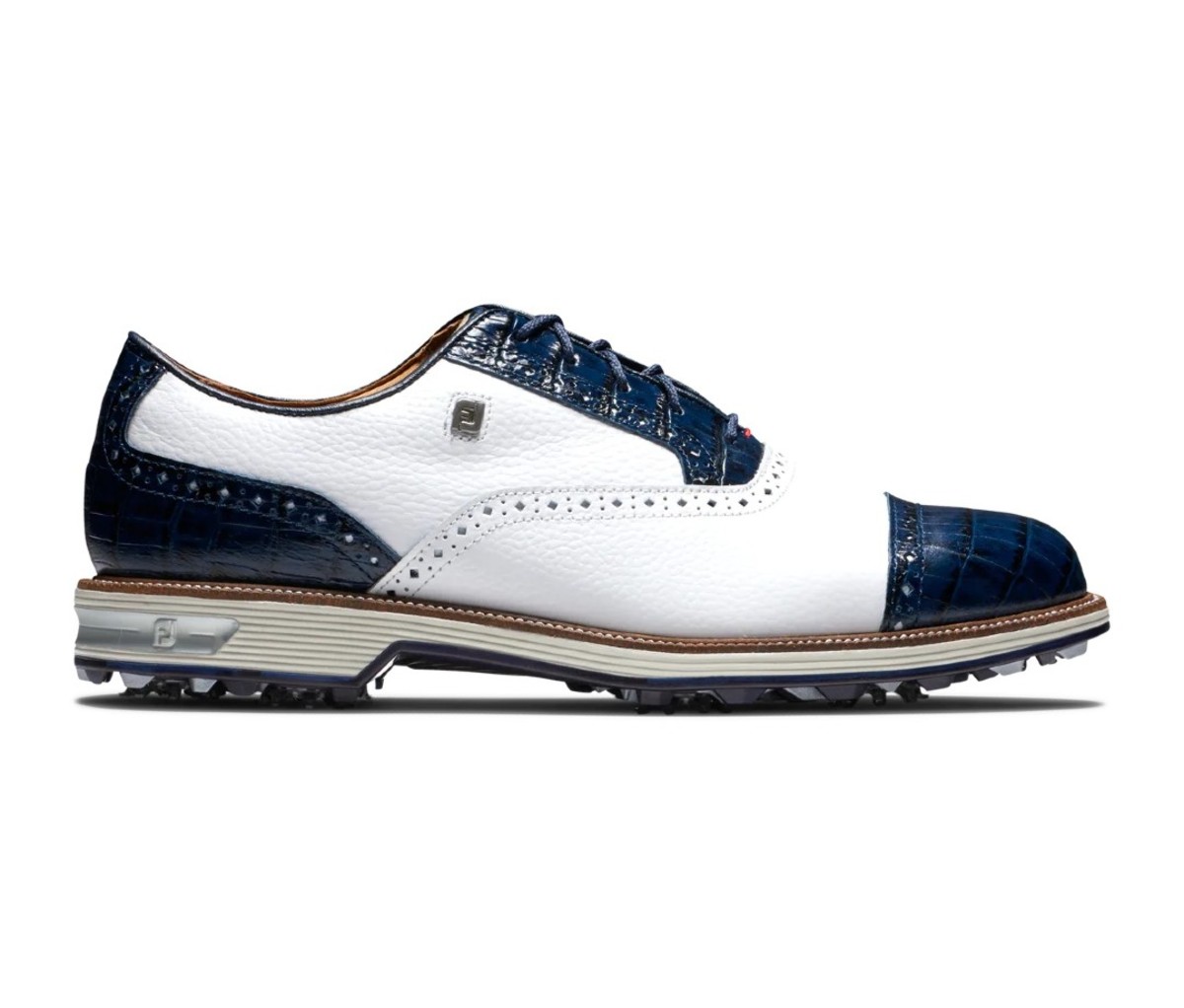 6. FootJoy Premiere Series Tarlow
When we saw Justin Thomas sauntering down the fairway at the Presidents Cup in his Premiere Series FootJoys, we promptly popped them on our wish list. Fingers crossed someone is good enough to snag a pair for our bag. Full-grain leather with detailing in the calfskin yields a classic look, while OrthoLite ecoplush fit-bed cushioning keeps feet fresh on the long walk around the course. Plus, they're customizable, so you can dial in your player's look.
[$200; footjoy.com]
Get it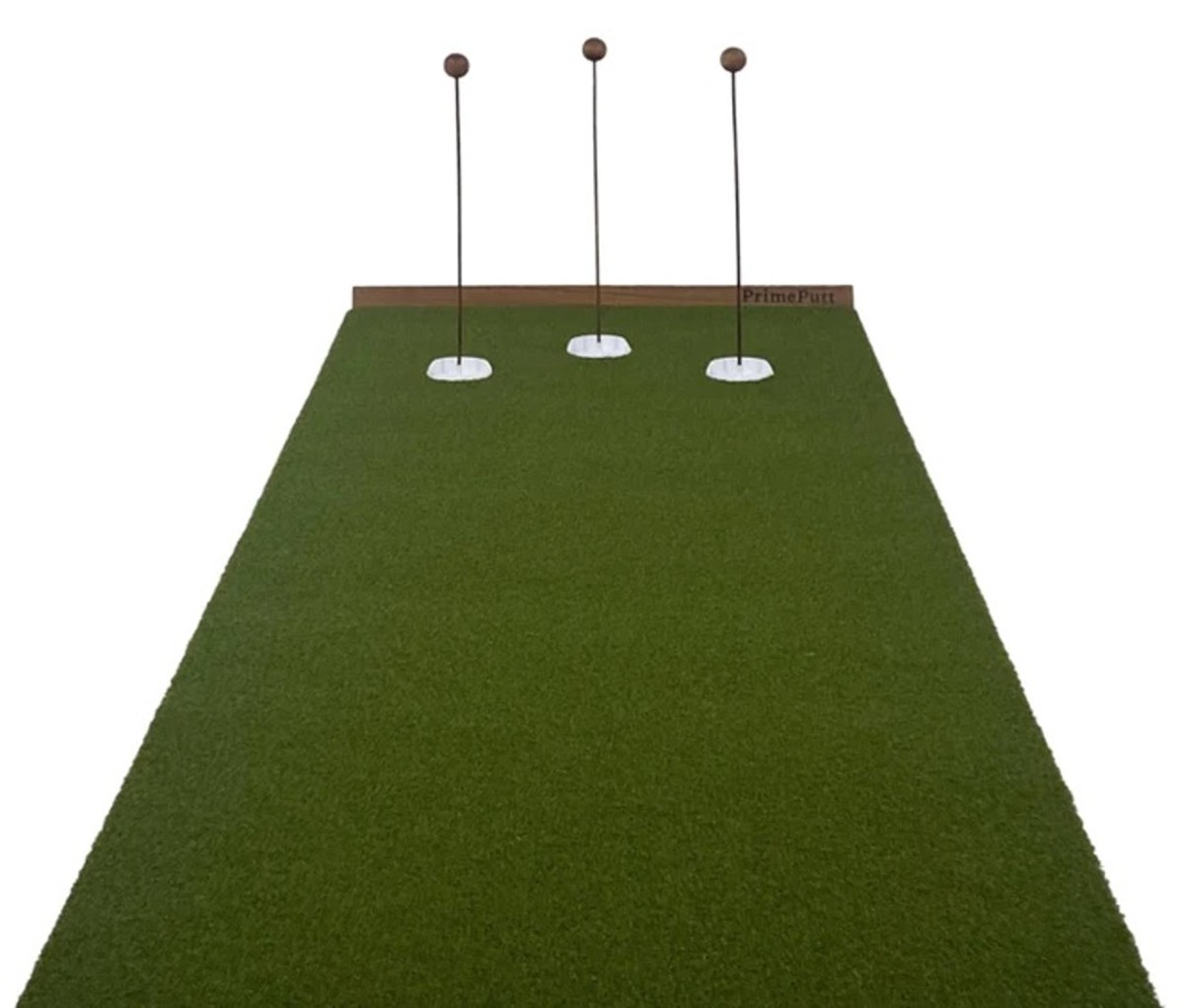 7. PrimePutt Putting Mat
Winter in chillier climates can mean a hiatus from the course. But with the PrimePutt putting mat, your golfer can spend the offseason keeping their stroke fluid. The half-inch-thick turf is deployed quickly and is backstopped by an angled piece of walnut that keeps the missed putts from blocking their next attempt. The plastic cups hold up to four balls, so a player can keep building muscle memory longer and the turf rolls around 10-12 on the stimpmeter, which is way faster than the shag carpet in the basement.
[$299; primeputt.com]
Get it
8. Greyson Ottawa Shawl Cardigan
Every golfer needs a great sweater and this Ottawa Shawl Cardigan from Greyson will keep your player nice and toasty on the course. A blend of cashmere and merino wool, the sweater is ultra-soft and comfortable. Five buttons up the front let the player throw on an extra layer without taking off their hat and the rib-knit shawl collar lends extra warmth and a surplus of style.
[$450; greysonclothiers.com]
Get it
9. Puma Speaker
For the golfer who likes to play with a bit of musical accompaniment, the Puma PopTop Speaker Music is a fantastic accessory. Developed by Speaqua Sound Co., the Bluetooth 5.0 boasts a 10-hour battery life. It also features a stretchable silicone strap to keep a phone in place. It fits nicely in a golf cart cup holder, but there's also a hook to clip it to a golf bag for players who prefer to walk. There's a bottle opener built into the back for players who get a little thirsty on the course.
[$130; pumagolf.com]
Get it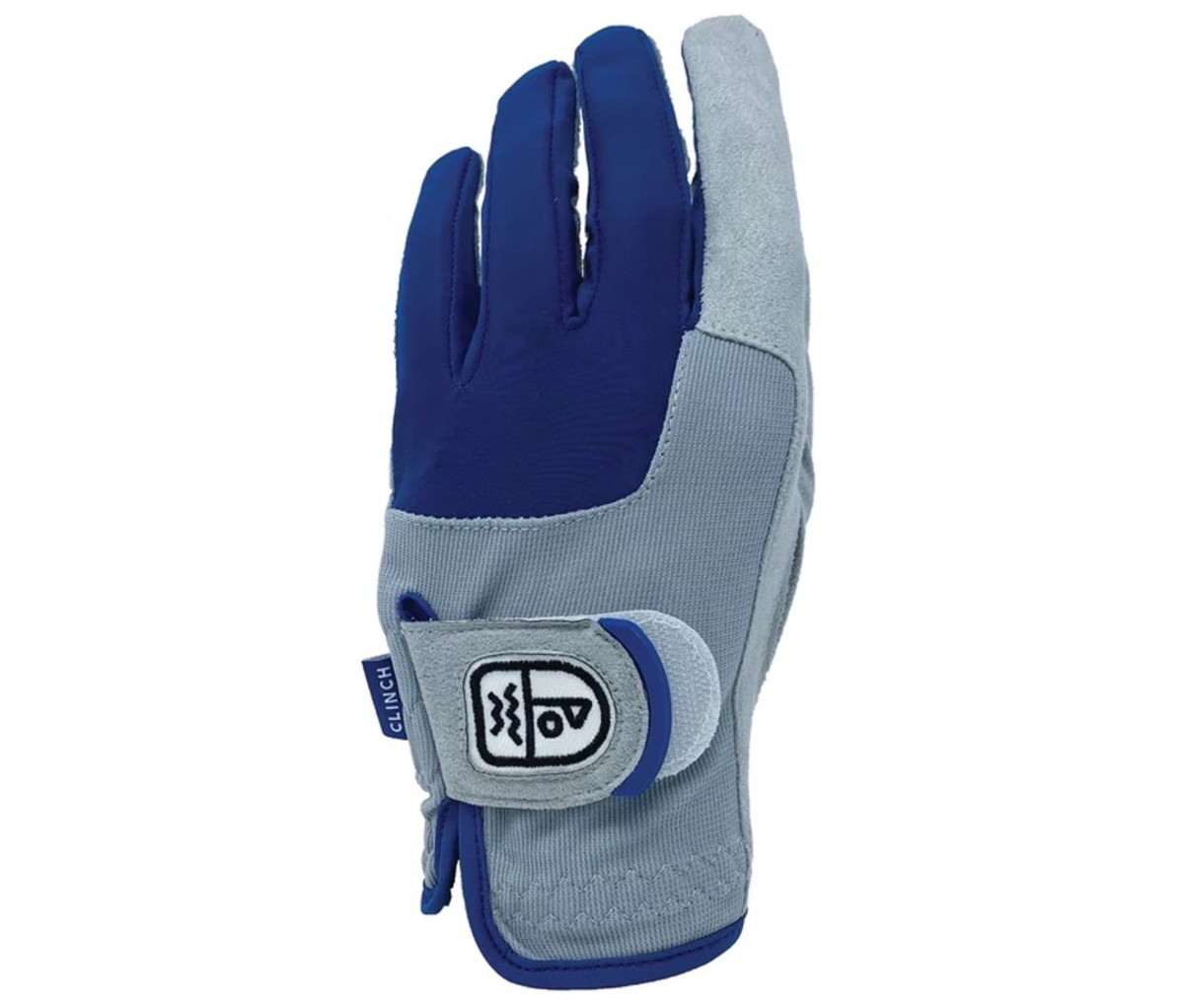 10. Clinch Golf Tactile Glove
Most golf gloves are made of leather, which is great for keeping blisters at bay while maintaining a great feel. But leather traps moisture, loses grip in the rain, and can wear out quickly if not cared for properly. Clinch Tactile Glove uses a blend of what the company calls CrushGroove fabric and poly-spandex for flexibility, enhanced breathability and glue-like grip. Clinch also says the Tactile Glove can last up to twice as long as regular golf gloves. While we'd prefer everyone left their phones in their bag during a round, you can text without taking it off. But please do so sparingly and help keep up pace of play.
[$25; clinchgolf.com]
Get it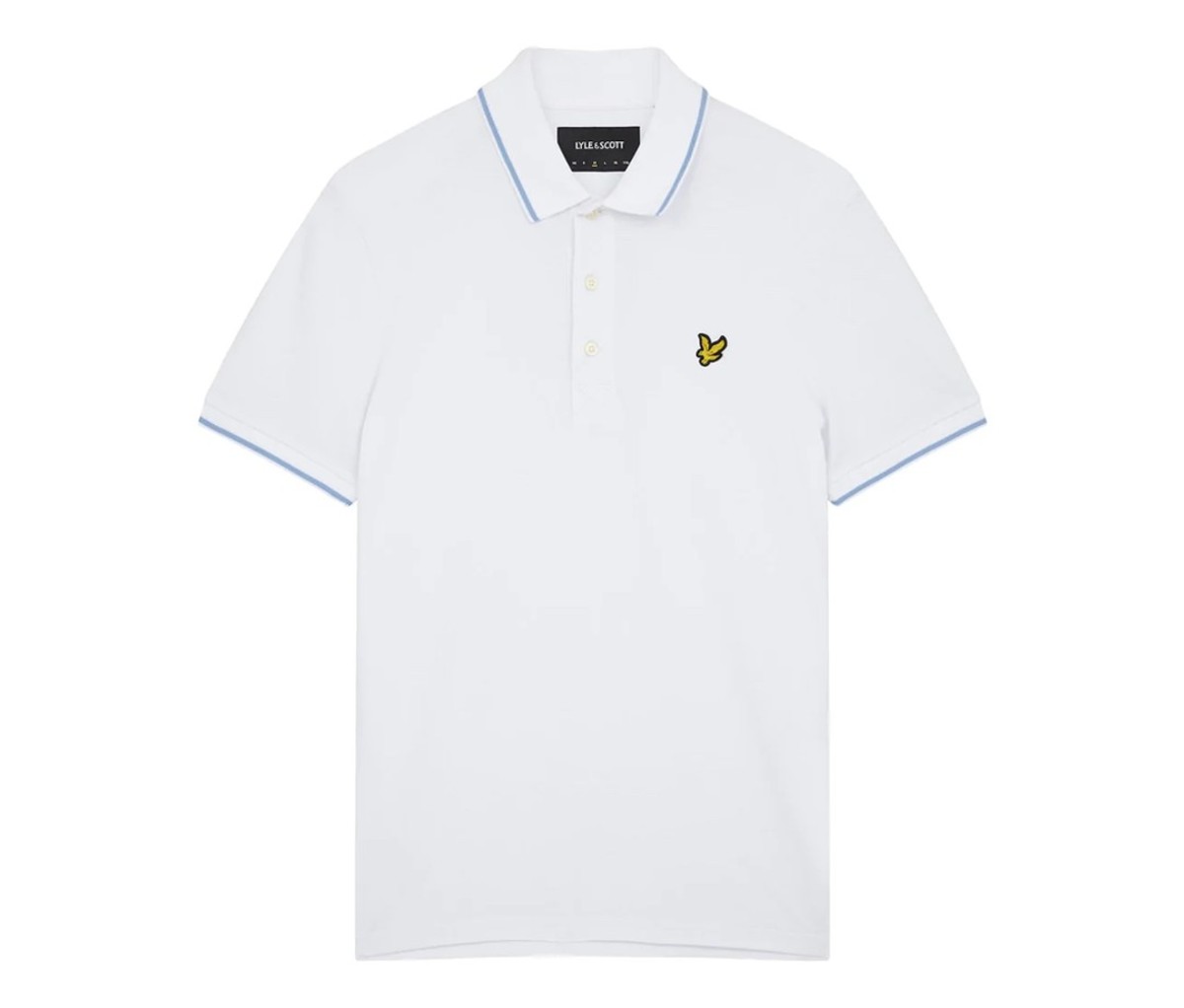 11. Lyle and Scott Eagle Polo
Polos are the unofficial uniform for golfers. They're always in need of a fresh one. Venerable UK maker Lyle and Scott is finally crossing the pond and making its wares available in the U.S. This polo is soft, lightweight and features stripes around the collar and sleeve for a pop of contrast.
[$75; lyleandscott.com]
Get it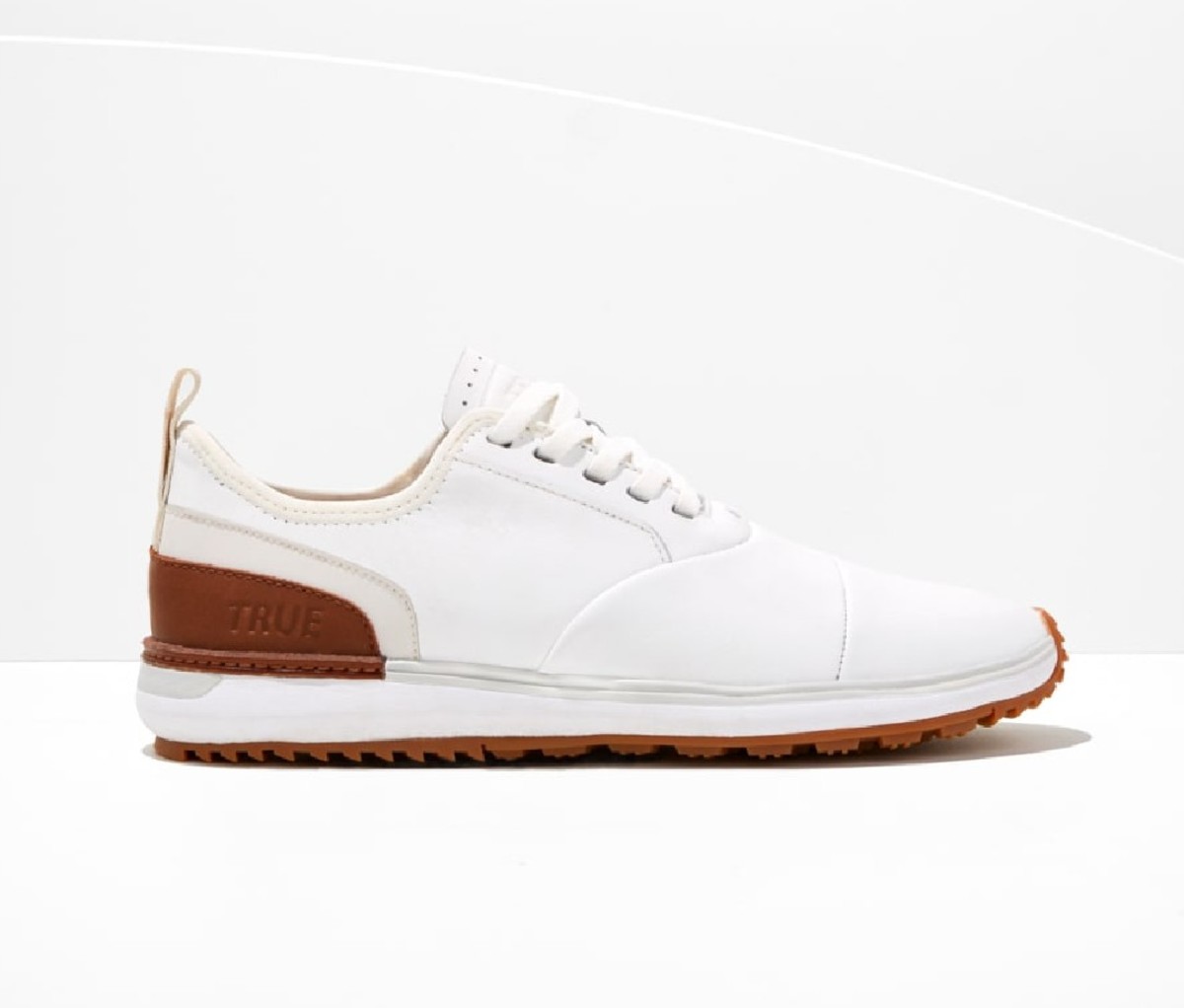 12. True Linkswear True Lux Pro Shoes
Players will log about 12,000 steps for an average round of golf. That's a long walk, so help your golfer stay fresh on their feet with a new pair of kicks. These True Linkswear True Lux Pro Shoes are made from waterproof Napa leather and use a padded heel cup paired with a super-soft insert—minimizing the impact of each step.
[$210; truelinkswear.com]
Get it
13. Chervò Atos 599 Long Sleeve Polo
For those who prefer long sleeves, Chervò Atltare 599 is made from stretch thermal jersey—offering extra warmth and sun protection while remaining light and breathable. Perfect for both late and early golf season, the shirt's crisp aesthetic with ribbed, striped collar will play any time of year.
[$207.12; chervo.com]
Get it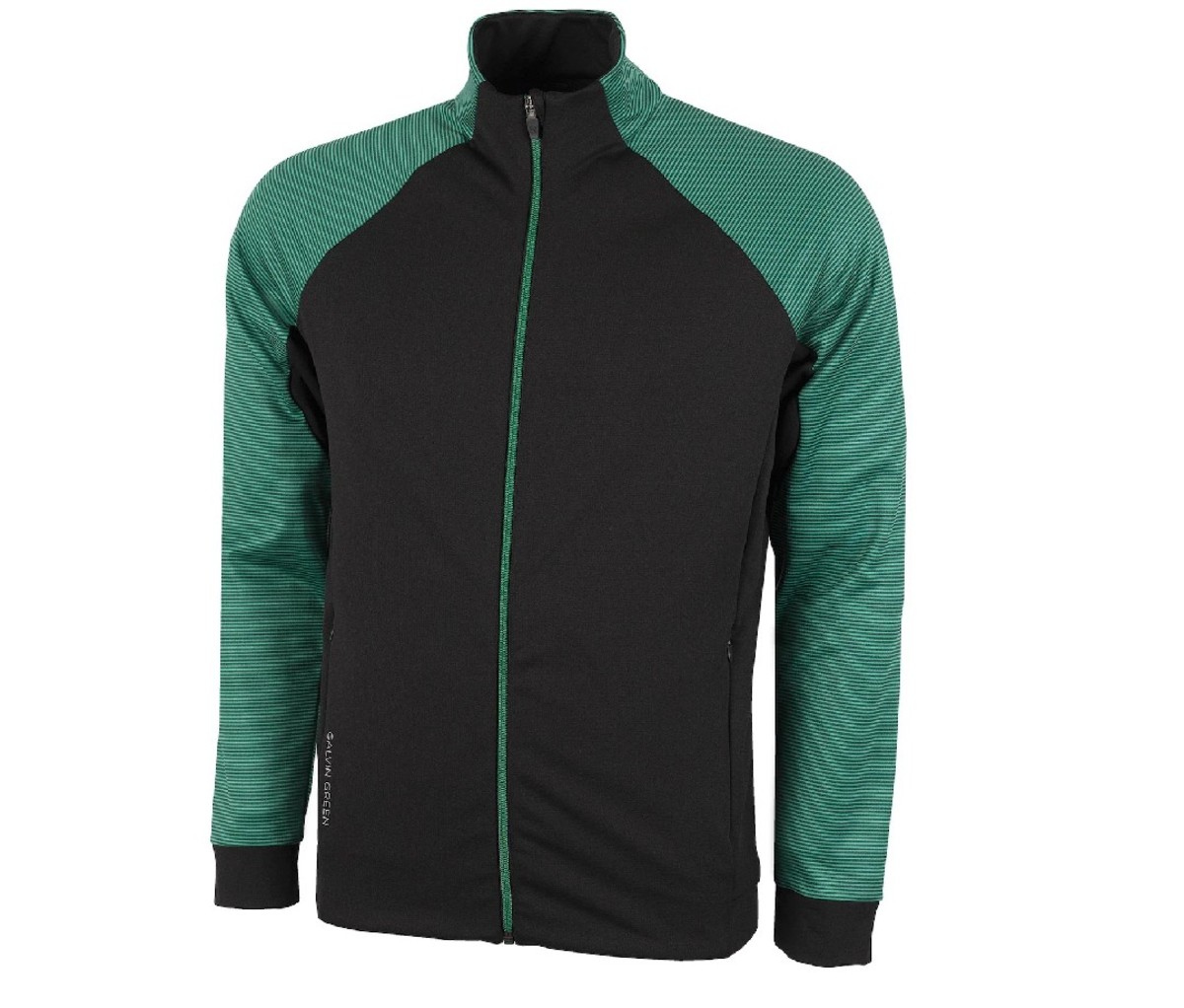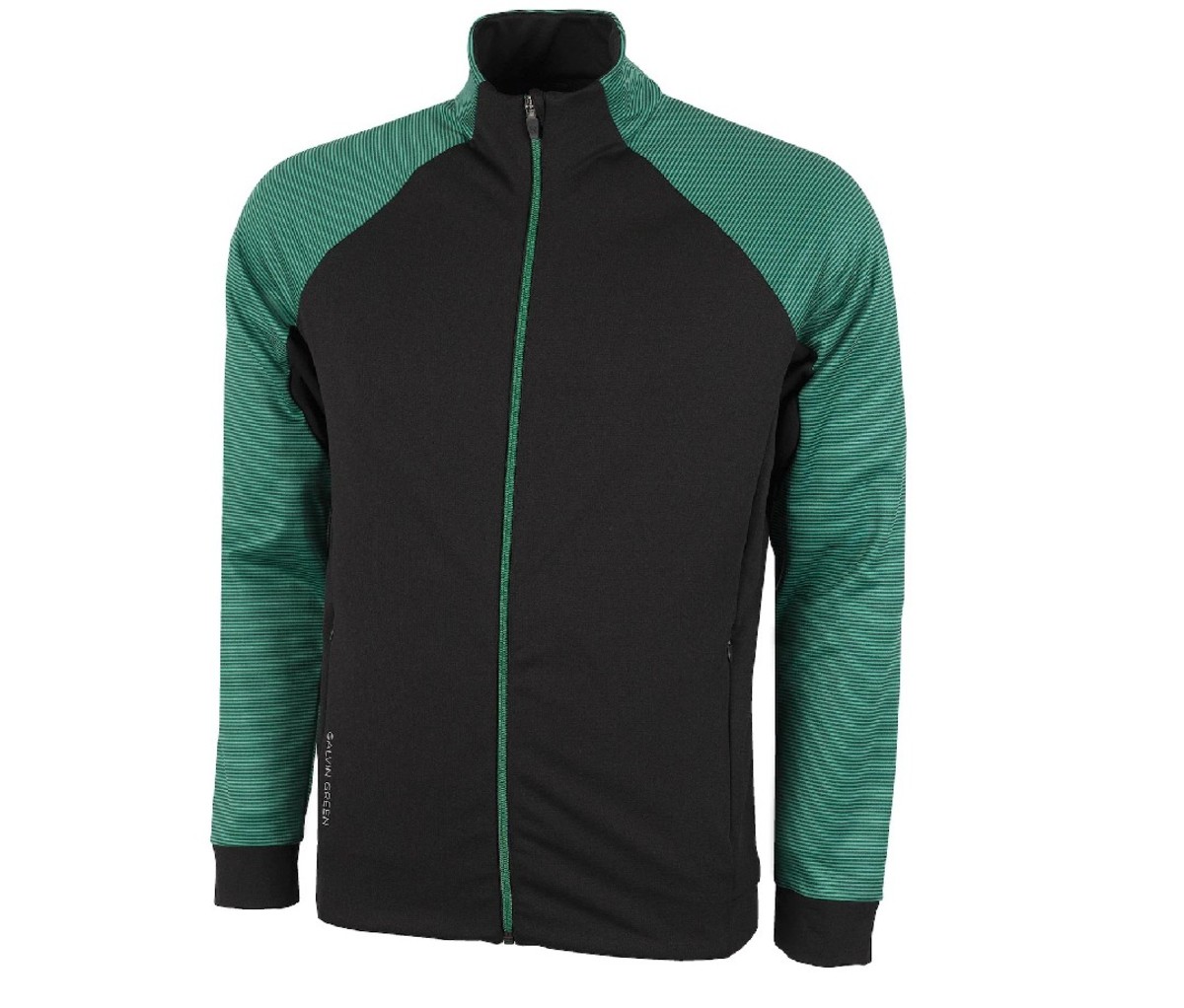 14. Galvin Green Dominic
Players who want to hit the course as the temperatures drop need an extra layer in the bag to stay warm. Galvin Green's Dominic not only insulates, but wicks moisture, and stretches with your golf swing. We love that 90 percent of the fabric is made from recycled plastic.
[$190; galvingreen.com]
Get it
15. Malbon Rabbit Rope Hat
The Malbon LA boutique makes some of the most fun collaborations in the golf space—plus their logo is one of the better first tee conversation starters. This rope ball cap with a Malbon emblem in rabbit ears is a lark for those in the know, and something the uninitiated will want to be let in on.
[$42; malbongolf.com]
Get it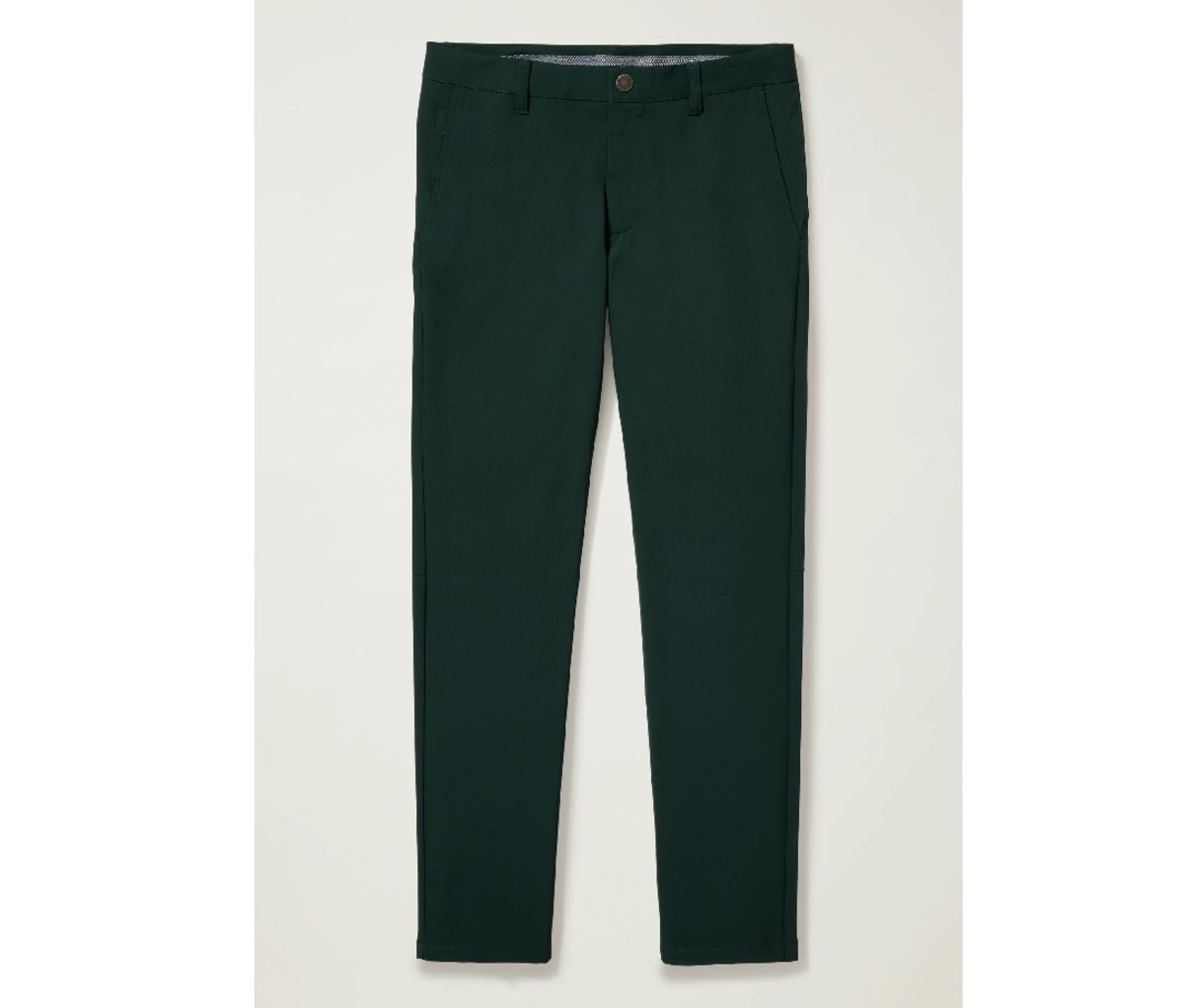 16. Bonobos Justin Rose Highland Pant
You don't just want golf pants that look good—but a pair that behaves well. The Bonobos Justin Rose Highland Pant isn't just sharp on the eyes and soft on the skin, but smartly constructed with flexible panels that aid movement. A gel shirt-gripping waistband prevents the half-untucked look to boot.
[$130; bonobos.com]
Get it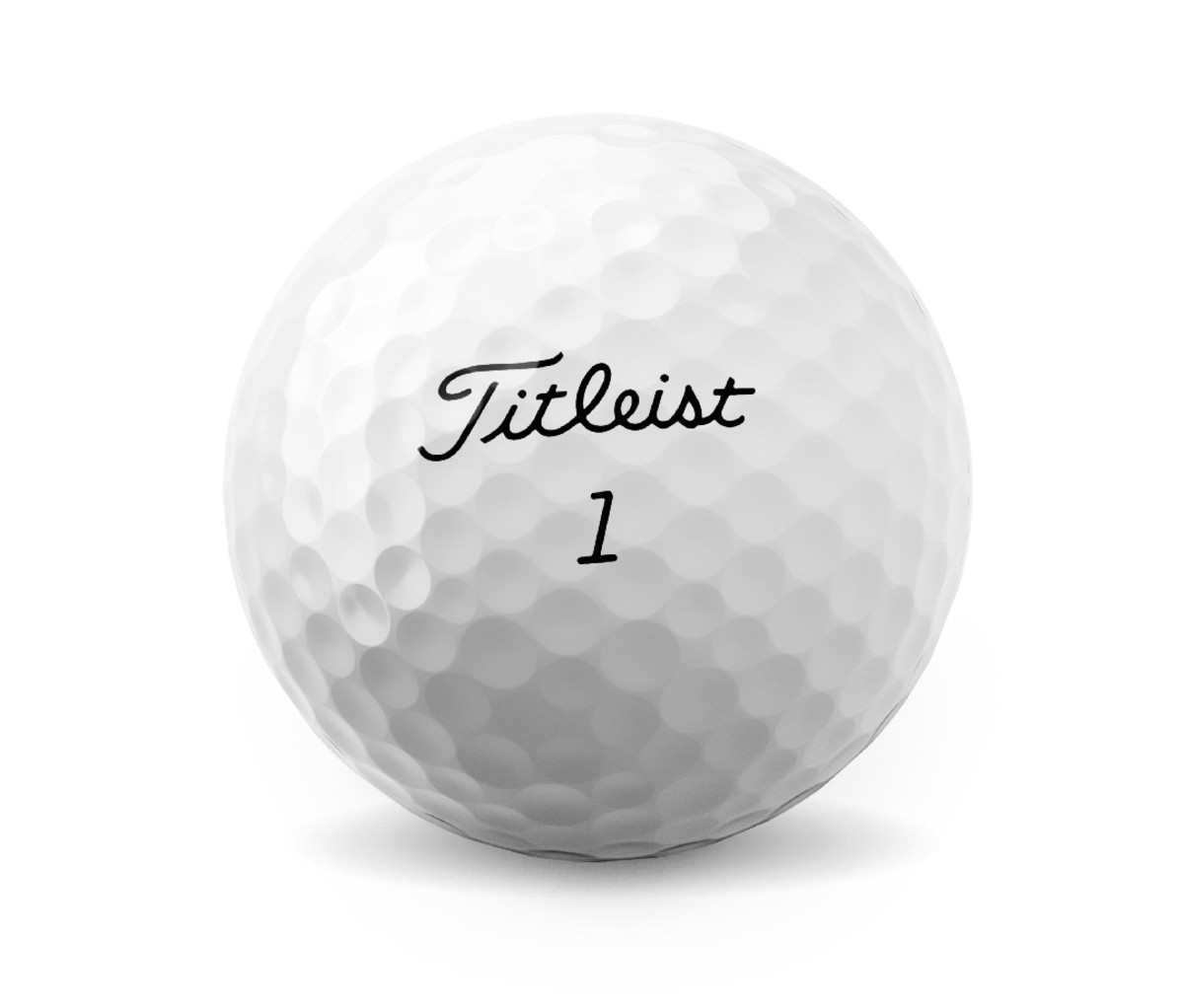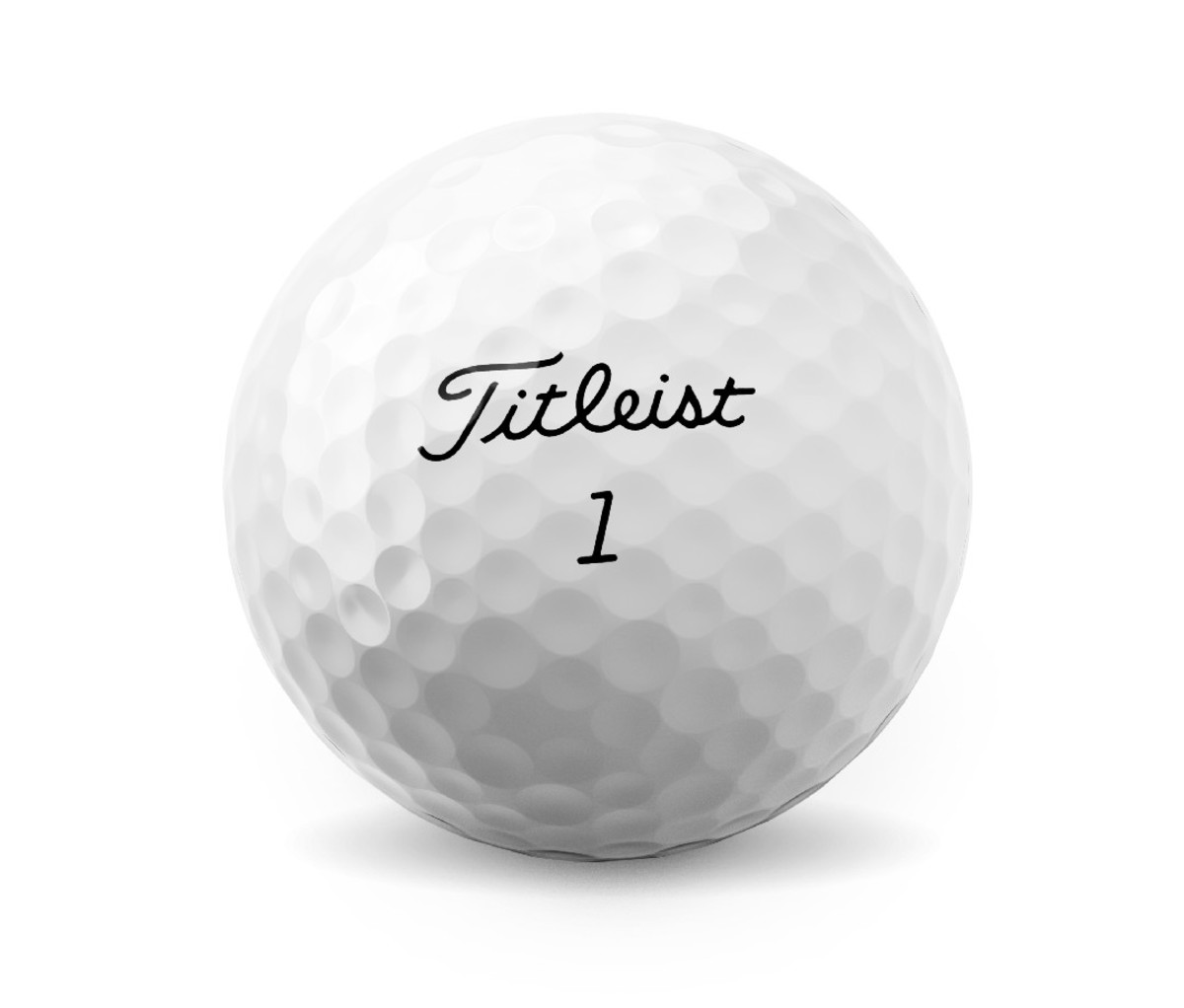 17. Titleist Pro V1
The Titleist Pro V1 is the most popular golf ball out there—"providing total performance from tee to green," say its makers. Golf ball reviews (and, yes, there are many) generally tap the VI as offering the greatest combo of speed, spin, and aerodynamics. There's no question your player will appreciate an extra dozen (or two). Remember what we said, the best gifts for golfers are usually the most utilitarian.
[$50 per dozen, titleist.com]
Get it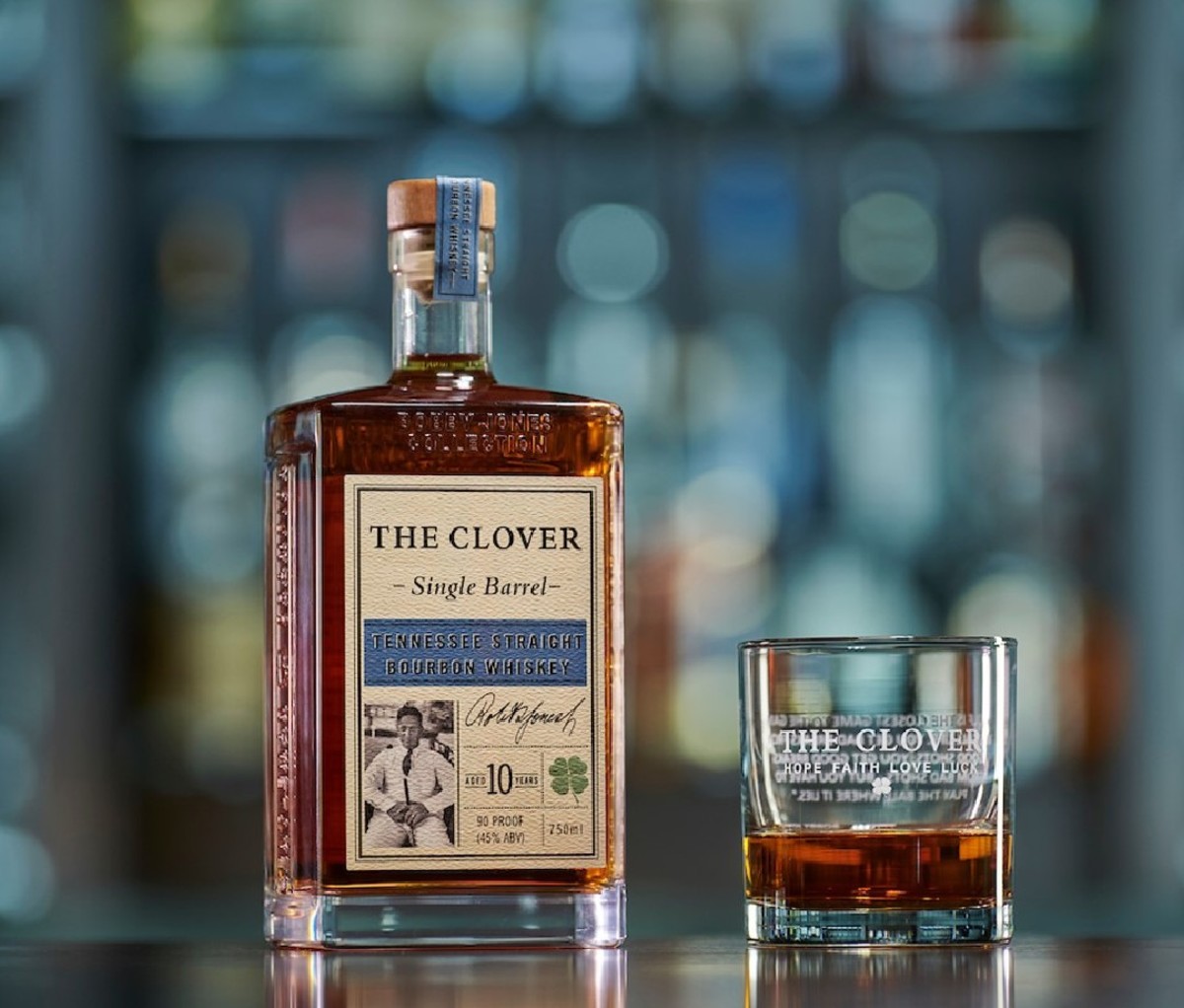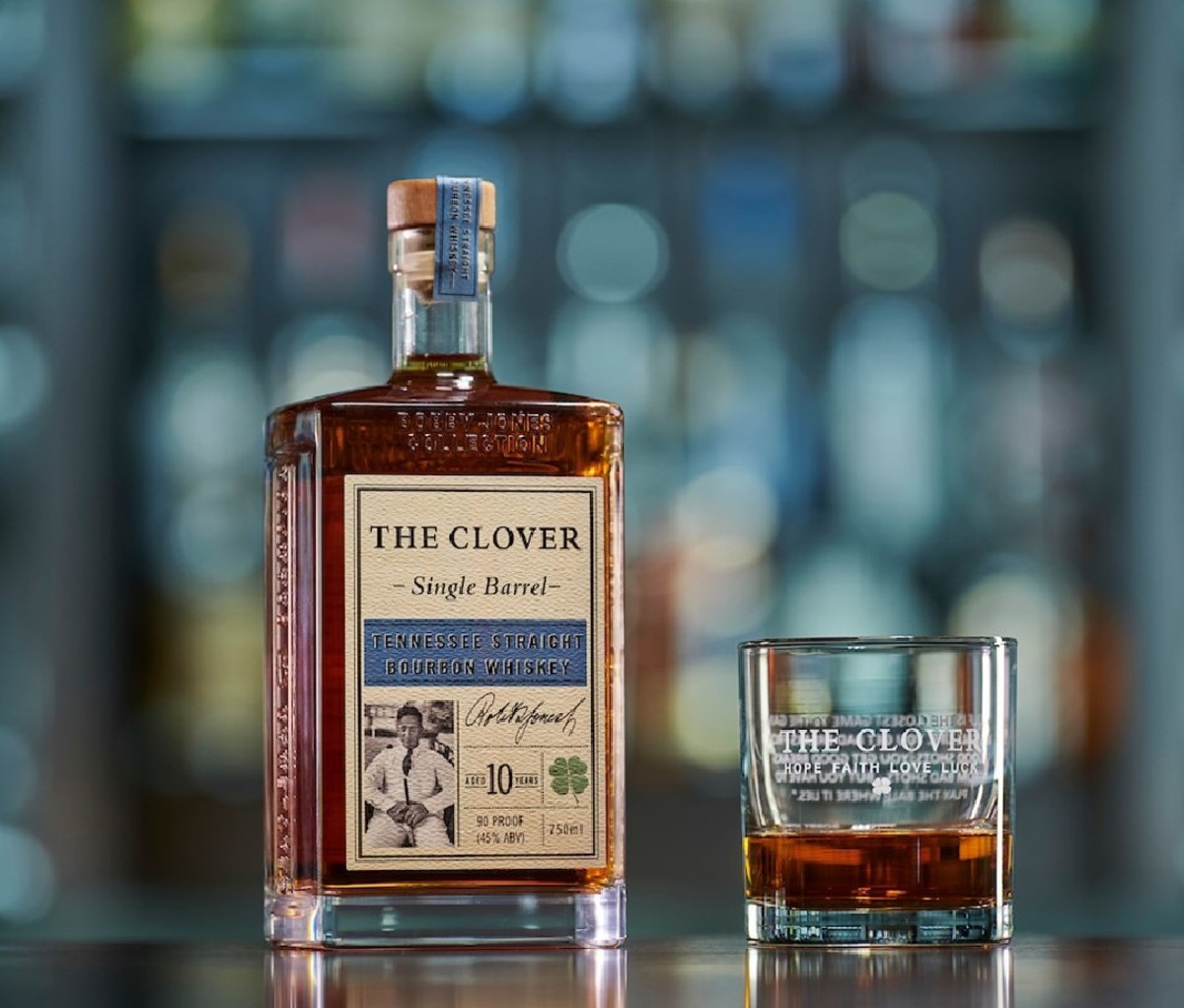 18. The Clover Single-Barrel Straight Tennessee Whiskey
When Bobby Jones won the Grand Slam—then known as the Impregnable Quadrilateral—he had his gold four-leaf clover lucky charm in his pocket. This whiskey label pays tribute to his legacy. Sweet and spicy, This is the perfect bottle for a post-round tipple or sharing on the course with the rest of the foursome.
[$70; centralwinemerchants.com]
Get it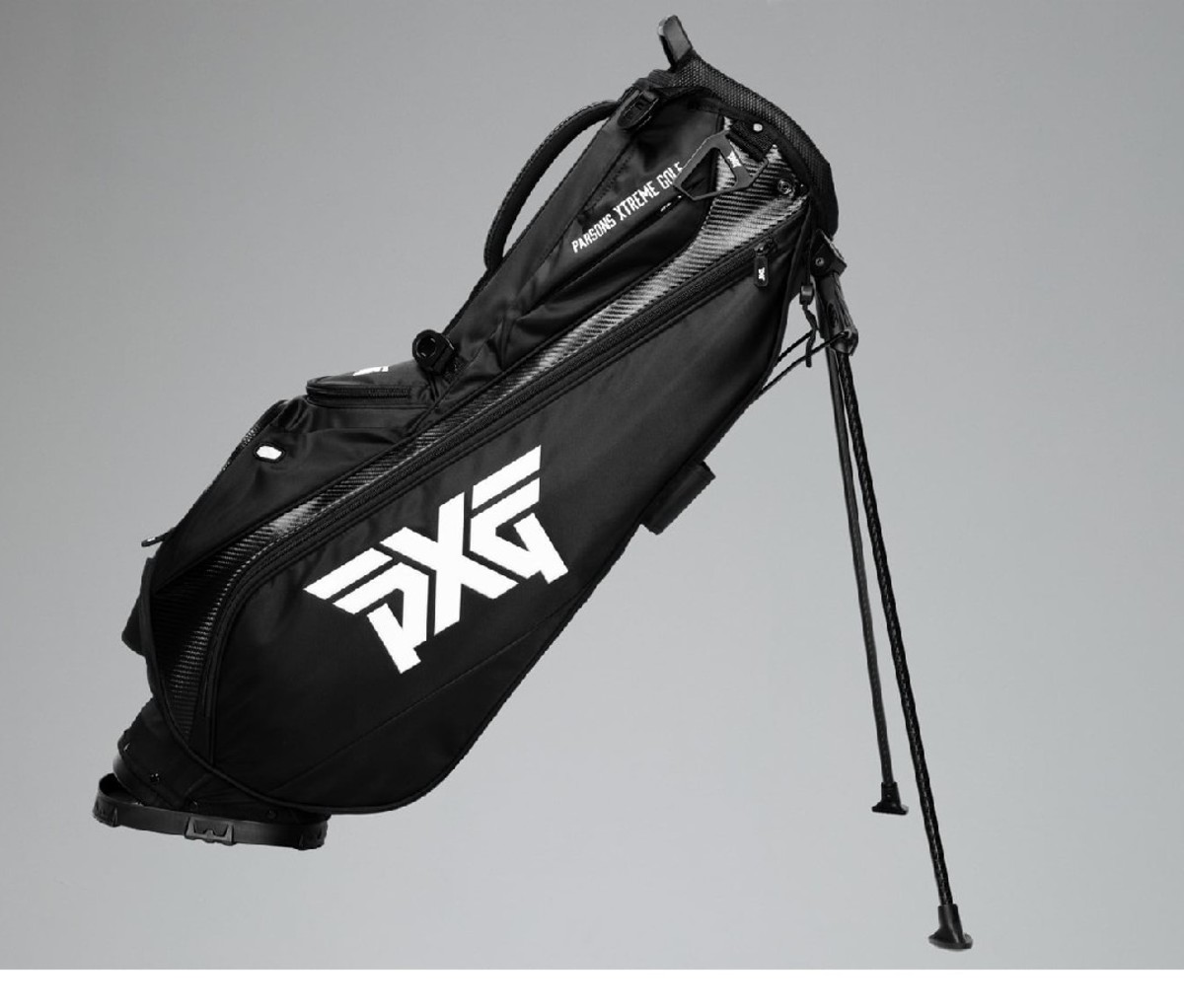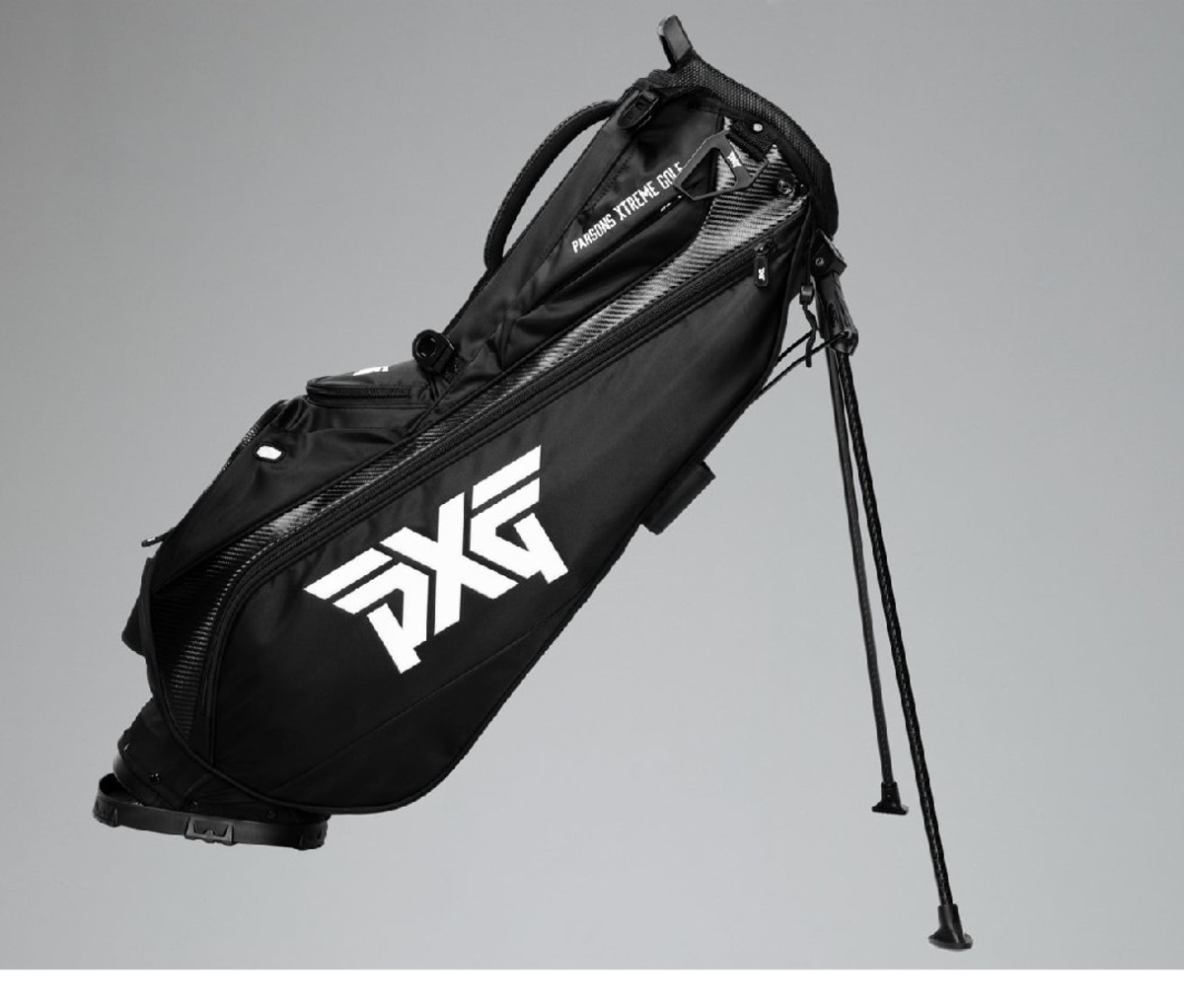 19. PXG Lightweight Carry Stand Bag
This workhorse has everything your player needs in a golf bag—and (also important) nothing they don't. The PXG Lightweight Carry Stand Bag is a featherweight 4.6 pounds and impressively versatile. Four-point carry straps make it easy on the back. Eight pockets include a microfiber-lined one for your watch or phone, plus ample storage space for everything else you'll need on the course.
[$395; pxg.com]
Get it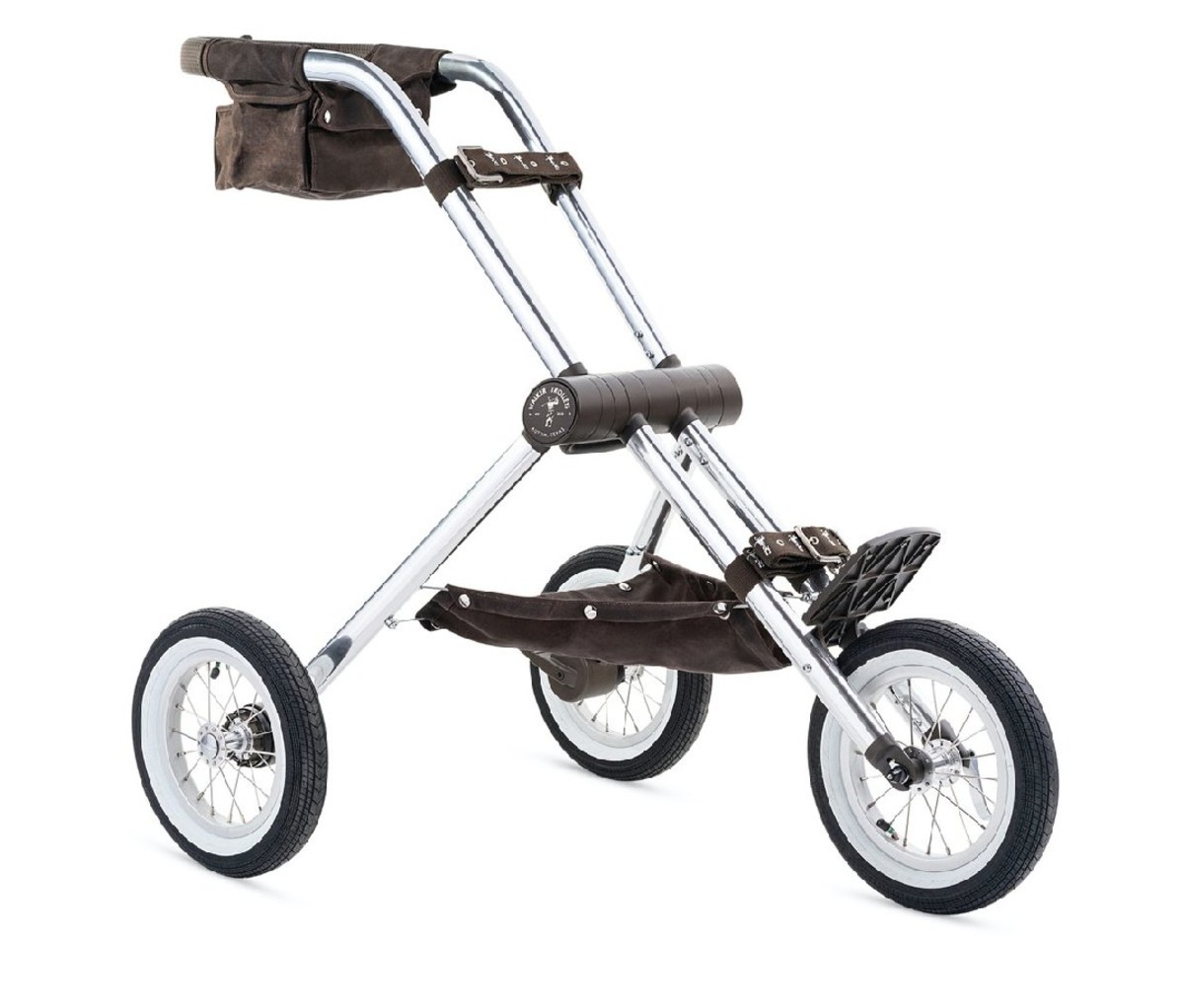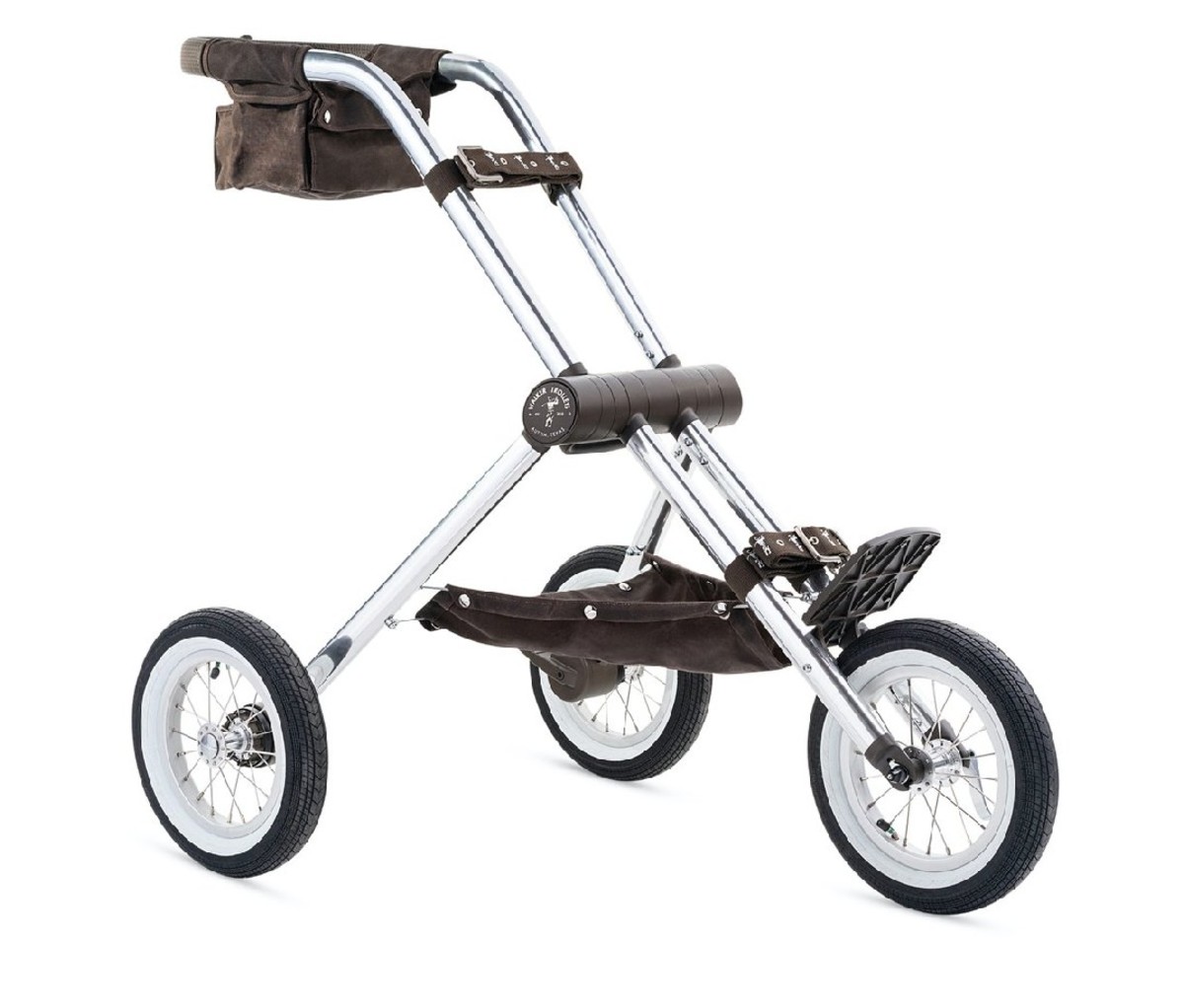 20. Walker Trolley Cape Model 1.5
Golf was designed as a sport to be walked. That said, if your player has a tender back, this push cart will keep the game fun, not painful. Walker Trolley Cape Model 1.5 is the Ferrari of push carts. Fast on the course, it's constructed from high-quality materials like waxed canvas, leather, and anodized aluminum. This is one of the best gifts for golfers because it literally has their back.
[$380; walkertrolleys.com]
Get it
For access to exclusive gear videos, celebrity interviews, and more, subscribe on YouTube!